South America is a place that tickles all five senses: the vibrant streets, rejuvenating scent of forests, bustling cities, and cuisine that packs a punch in the flavor department.
From exploring the jungles to simply enjoying the rays on its stunning beaches, you'll always find something up your alley in Latin America's wonders.
With sections focusing on specific places, cities, and countries in South America, you'll be able to see a broad and in-depth scope of the continent to plan your trip accordingly.
Unsure how to navigate this land of unlimited adventurous possibilities? While it can be tricky to narrow down your South America travel destinations list, this guide will make constructing a vacation itinerary a breeze.
Best Vacation Spots in South America
When embarking on a journey of a lifetime, some of the best memories entail unique settings beyond your reality and experiences. Whether it's going on a South American safari or learning all about ancient Inca history, this continent always has something new to uncover.
In order to make it an unforgettable vacation speckled with fantastic voyages and sights, take a look at the best places to go in South America:
Cusco, Peru
Famous for being the cultural hotspot and capital of the famous Inca Empire, Cusco (also spelled Cuzco) is a fantastic trip for outdoor junkies and history hunters. From ever-green hiking trails to cobblestone streets in the city, you'll feel like you're walking into a forgotten world.
This UNESCO-certified city is also a great urban space with a seemingly endless supply of twists and turns to get lost. From the tapestry of aromas at the San Pedro Market to the historic haven of the Inca Museum, you'll have wonderful times excavating the nooks and crannies of Cusco.
This city also serves as a great home base if you're hoping to experience the enigmatic marvels the next best place to visit in South America has to offer.
Machu Picchu, Peru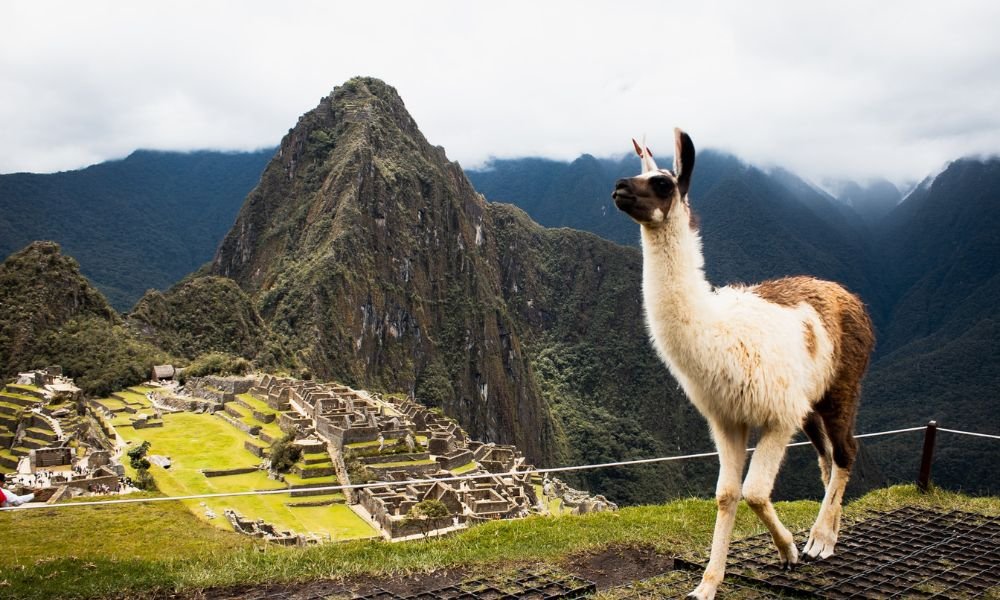 As Cusco is often referred to as the ultimate starting point to obtain the riches of Machu Picchu, these two places are sure to be the dynamic duo of your trip.
With a scattering of stone remains among the tropical setting of the Andes Mountains, it's often astounding to think this site was a thriving citadel. As this is one of the biggest attractions in South America, you'll need to plan your journey through this landscape if you're only planning to visit for a day.
One of the top spaces to explore on a day trip is making your way to the Central Plaza. Here you'll see a broad section of the rocky network of Machu Picchu while watching llamas graze around the emerald green setting.
If you're an adventure seeker and have a few days to spare, the Inca Trail is the perfect journey to immerse yourself in South America's natural beauty. A four-day expedition that requires a bit of fitness from your part, this 26-mile trail begins in Cusco and ends at the stunning Sun Gate of Machu Picchu.
Angel Falls, Venezuela
Adventure is out there! If you've ever wanted to visit the terrific falls depicted in the Pixar animation Up, this is your chance to make your Disney dreams come true. Angel Falls served as inspiration for the iconic Paradise Falls in the film and is as magical as the movie illustrates it.
This cascading body of water is known as the tallest uninterrupted waterfall in the world, coming in at a whopping drop of around 3,212 feet. As this aquatic gem is within the bounds of the Canaima National Park, there are a few ways to see these falls (one including a boat ride from the Canaima).
While this might be a slightly more tricky attraction to visit, Angel Falls is definitely worth the trek. From the mighty crash of plundering water to the fresh air of the surrounding jungle, this natural phenomenon is an outstanding example of the untouched beauty of nature.
Rio de Janeiro, Brazil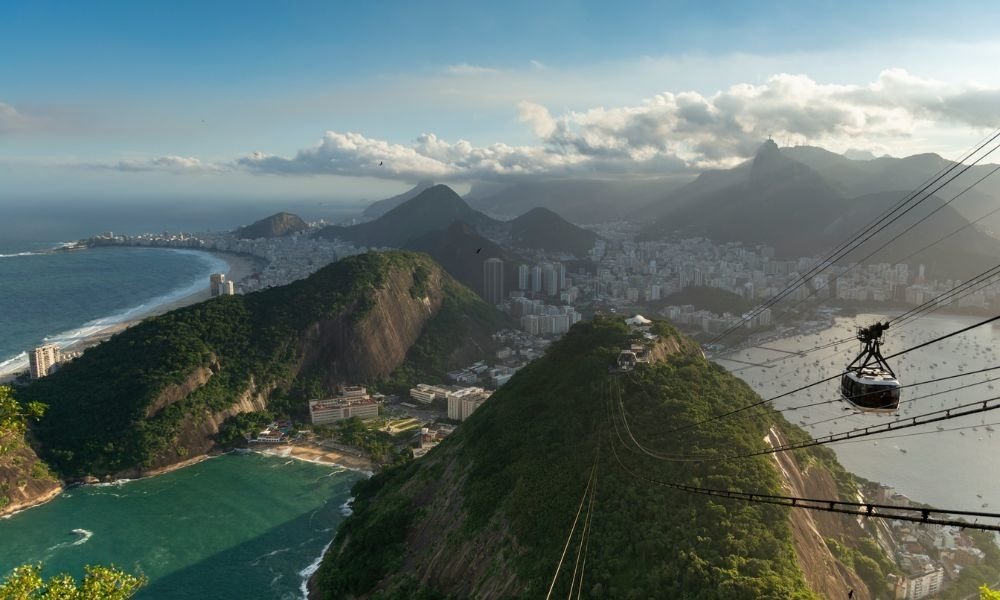 From sunrises over the stunning beaches to the electrifying nightlife when the sun sets, you'll soon be enchanted by the hip-shaking rhythms of this urban center. This seaside city is a beautiful place to experience the liveliness of South America in full bloom with multitudes of layers to explore.
A few of the unmissable sights to see in this city (due to its size and popularity) include the Christ the Redeemer statue and the surrounding peaks of Sugarloaf Mountain.
If you're looking for sandy sanctuaries on your trip, you can make your way to Rio's famous beaches, such as Copacabana beach. With plenty of trendy restaurants and beach activities to keep you company, you'll be able to craft the perfect summer tan to show off on your Instagram feed.
Ready to experience the mecca of all festivals? If you find yourself in Rio de Janeiro in late April, you'll be able to experience ultimate festivities accompanied by the iconic Carnival. With street performances and feathers abound, you'll be able to celebrate this festival like a true local.
Galápagos Islands, Ecuador
An amazing archipelago in the Pacific Ocean, this network of volcanic islands is a must if you're seeking a unique vacation in South America.
A mention of these picturesque plains will probably give you a momentary flashback to your school biology class, as the Galápagos is known for its recognition in evolution theory. While trailing these beaches, you won't help but keep Charles Darwin's natural selection findings in mind when admiring the animal inhabitants of this area.
Besides snorkeling with the vast array of marine life in the islands surrounding you, you can travel to Santa Cruz Island for a fun-filled affair. From the lava tunnels to the turtle-dotted sanctuary of the Charles Darwin Station, you'll have a bundle of activities and adventures to choose from.
Travel Tip: The best way to experience this place that inspired Charles Darwin is with a Voyagers Travel Galapagos boat tour.
Buenos Aires, Argentina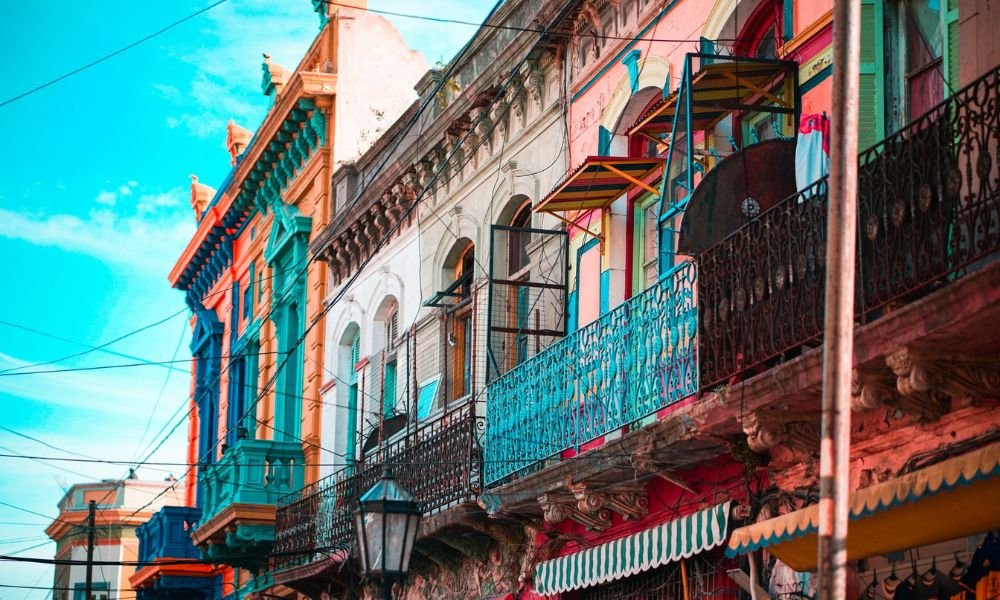 An urban space high on any best cities to visit in South America list, Buenos Aires is the place to be if you're looking to sample Latin culture at its finest. With hopping tango joints and cultural attractions, you'll soon be enthralled by the passion in this city's atmosphere.
One of the must-do activities in Argentina is traveling to its border with Brazil to experience the Iguazú Falls in all their glory. With a network of viewing platforms installed along these falling waters, you'll capture an in-depth glance into the underbelly of this aquatic marvel.
South America Vacations – Your Perfect Country Match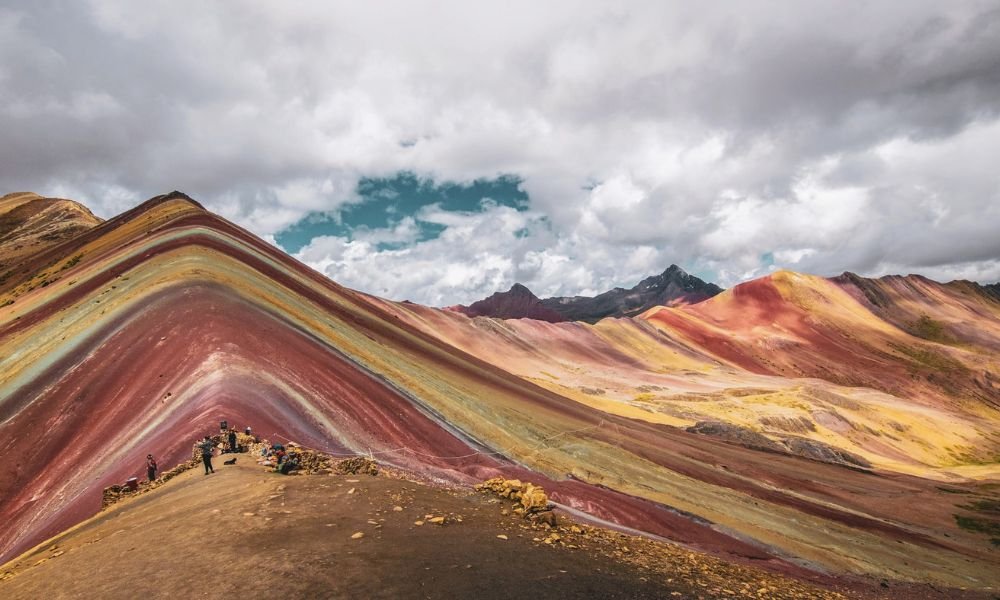 While looking at stand-alone places to visit in South America is always a brilliant place to start planning your trip, you can also start by looking at specific countries. If you're planning on exploring a single country on your trip, take a look at these areas to match up to your trip needs:
Colombia – The Coffee Connoisseur
From the colonial architecture of Cartagena to the rolling green hills of Eje Cafetero, Colombia is filled with epic places to see. However, the authentic charm of Colombia is its surroundings, a prime coffee cultivation center. So, get ready to experience your daily morning coffee on a whole other level.
Aruba – The Island Lifestyle Seeker
With sun, sand, and sublime seafood on the menu – Aruba is an excellent choice for beach-goers and sunlight-soakers. The white sand beaches create the perfect blank canvas for travelers to craft their ultimate vacation memories. Aruba also has a wide variety of exciting things to do, so you won't get bored on these tranquil terrains.
Peru – The Nature Lover
While being an outdoor enthusiast is not a requirement, Peru is a wonderland of natural settings to see and experience. Whether trekking the technicolor Rainbow Hills or exploring this country's slice of the Amazon rainforest, you're guaranteed a fantastic trip.
If you're after a well-deserved nightcap after a day filled with blister-inducing paths and trails, pisco sour is a delicious concoction to ease any aches or pains. This alcoholic cocktail generally includes egg whites and pisco brandy.
Chile – The Foodie Friend
Who doesn't love experiencing a culture through their tastebuds? Chile is an excellent option for travelers looking to encounter South American cuisine's hearty (and spicy) side. From hot chili pepper concoctions to eel soup, you'll find yourself exploring in a different way by eating your way through this country.
If you wish to add a side of outdoor activities to your gastronomy adventures, Chile has a pool of surreal nature settings to explore. This includes the chalky exterior of the Marble Caves and the deserted landscapes of Valle de la Luna.
Best Places to Travel in South America – Conclusion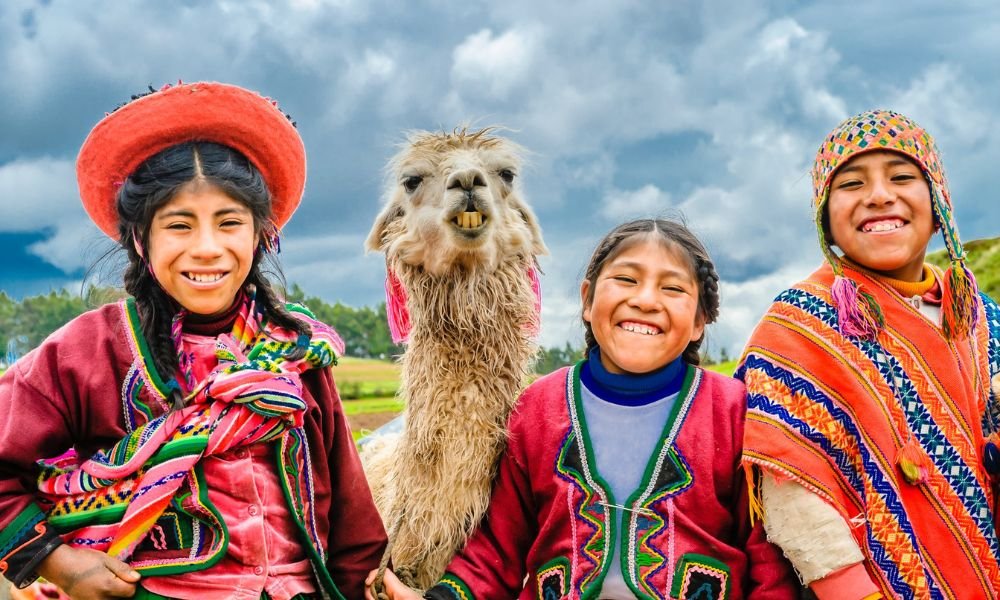 From glistening glaciers to sun-dotted beaches, you'll find a treasure trove of different adventures to embark on this continent. The best places in South America have a way of capturing your heart, as their vast and seemingly otherworldly settings leave a lasting impression.
Whether you're looking for a unique setting to visit or getting ready to explore an entire country, South America is the ultimate continent to experience a slice of everything.