White sand beaches, crystal blue waters, and the sultry sun are things we look for in tropical vacation spots. With this guide, you can find the best tropical vacation spots no matter where you are in the world.
Whether you enjoy trekking in the jungle and staying in rainforest resorts, or soaking up the sun on the Caribbean islands, a lush location is waiting for you.
So sit back, relax, and start planning your next sun-filled holiday.
The Top Tropical Destinations for (Almost) Every Continent
Not every continent has a rainforest or never-ending summer, but every continent has its own form of tropical getaway destination.
Oceania and Australian Island Destinations
Oceania is in the southern hemisphere and includes Australia and Southeast Asia. While Oceania isn't an official continent, it is often grouped together with Australia because they are geographically close to one another.
Queensland, Australia
Queensland, in the north of Australia, has beautiful beaches and tropical rainforests. The Great Barrier Reef is just off the coast of Queensland, making it a popular snorkeling destination. It has Australia's second longest coastline with over a thousand beaches to visit. You'll never run out of things to do in the water here.
New Zealand also has many stunning islands and beaches that are well worth a visit. The North Island has endless coastlines of unforgettable beaches such as Piha and Bethels beach on the West Coast. The Coromandel region is filled with beautiful white sand beaches that will make you not want to leave. We suggest visiting one in particular called Hot Water Beach. Naturally heated mineral water travels up from deep within the earth to emerge through golden sand at the beach. It is quite an experience where you can dig your own hot pool in the sand with minimal effort right on the beach. There are many luxurious Hot Water Beach accommodation options to choose from while you enjoy your stay and explore what NZ has to offer.
Fiji
Fiji is a popular tropical destination with almost a million visitors annually. The best time to catch the clear blue skies in Fiji is from May to September. There are over 300 islands to choose from for your tropical vacation. It is a tropical paradise with breathtaking waterfalls, beaches, and lush rainforests.
Best Tropical Vacations in South America
South America's climate is quite varied in that it has deserts, alpine mountains, and tropical rainforests all on one continent.
Mancora, Peru
Peru is a tropical country that almost touches the equator in the north. Mancora is a beach town that is a tucked away secret of Peru that not many tourists know about. For 365 days of the year, this seaside village is drenched in sun during the day and reggaeton parties throughout the night. If you're tired of the sun, you can go swimming with sea turtles or go for a mud bath in the Mancora hills.
Amazon Rainforest, Brazil
Exploring the Amazon Rainforest is the trip of a lifetime. It is the single largest remaining tropical rainforest in the world. About 60% of the Amazon is in Brazil, but it's so big that it stretches over Peru, Venezuela, Ecuador, Colombia, and more. This isn't your typical exotic beach vacation, but it is a great place to go on a safari in South America.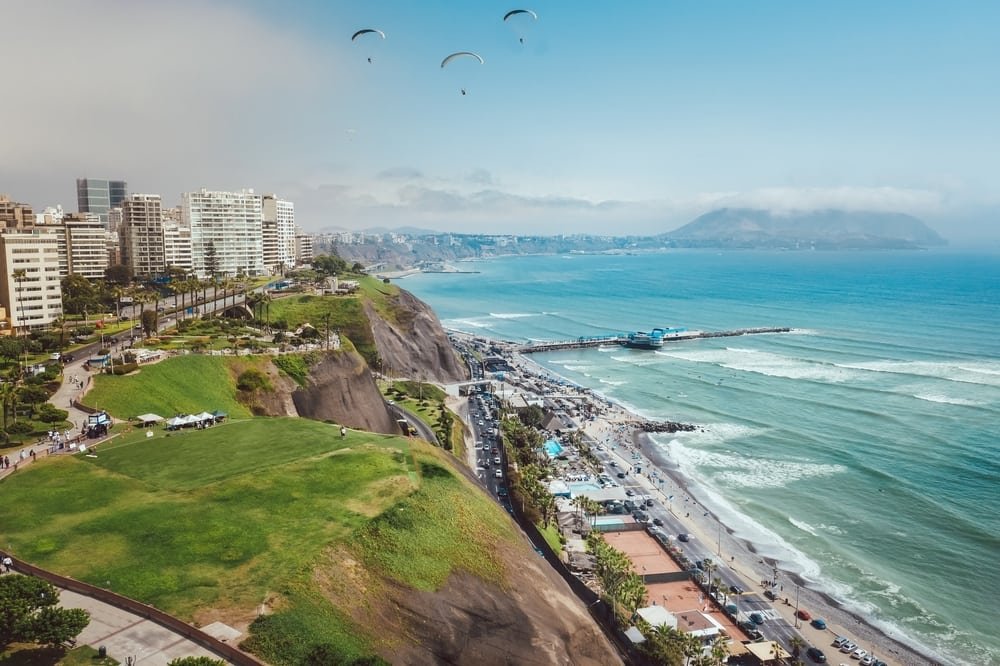 Tropical Vacations in North America
Most of North America is cold in the winter and hot in the summer. However, some tropical places close to the equator have slightly different climates.
Hawaii
The Aloha spirit and giant waves will draw you right into the 50th state of America. The eight main islands are surrounded by 137 smaller islands and cays, which means that you have an abundance of places to explore. Hawaii is a popular island, but other well-known islands among visitors are Maui, Oahu, and Kauai.
Caribbean Islands
The Caribbean is southeast of the Gulf of Mexico and North America. It is a cluster of islands, including Belize, Jamaica, Haiti, and more. It has warm weather all year round and calm sailing waters. It is the perfect place for a relaxing getaway. The Belize Barrier Reef is the second largest coral reef globally and cannot be missed on your Caribbean trip.
Tropical Places to Visit in Africa
Africa is the most tropical continent. The equator runs through the middle of Africa, and so does the tropic of Cancer and Capricorn.
Seychelles
Seychelles has the world's best beaches and is at the top of most tropical destination lists for a reason. This 115-island country is just off East Africa in the Indian Ocean. The island also has spectacular hiking trails you can walk to fully appreciate the area's beauty.
Mauritius
Mauritius is a melting pot of cultures from Indian, Chinese, European, and Creole. The island is full of great food, friendly people, and – most importantly – pristine beaches. The beaches might be the most well-known attractions, but there are things to do for every kind of tourist.
Best Beach Vacations in Asia
Asia has different climates throughout the continent, with the most tropical areas in Asia being in the south, near the equator.
Thailand
Thailand has the best islands for vacation. There are a few things to know before visiting Thailand, but most importantly that it is a great place to visit because it is so cost-effective. Thailand has more than 1 400 islands, the most popular being Phuket, Koh Phi Phi, and Koh Samui. All of these islands have their own charm and amazing white sand beaches.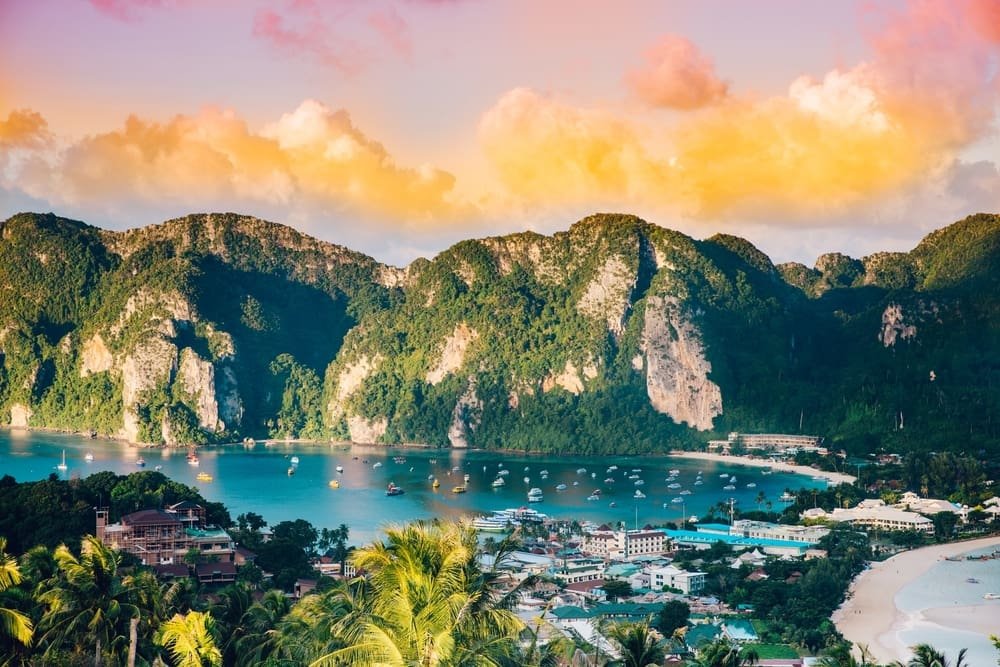 Maldives
The Maldives is one of the first locations that comes to mind when discussing tropical places. Its beaches are world-renowned for its white sand and crystal clear waters. The cool thing about the Maldives, besides the beaches, is that it gives most visitors a free visa on arrival. So that's one less thing to worry about when you visit the Maldives.
Tropical Beaches in Europe
Europe isn't a very tropical continent. It has cool summers and frigid winters. However, some places in Europe can give you the island look and feel. At least for a little while.
Mallorca, Spain
Mallorca is where European residents go to have the best island vacations. The island has 96 unspoiled beaches off the Spanish coastline. Mallorca is the biggest Balearic island that has a bustling nightlife scene.
Capri, Italy
Capri has a tropical climate all year round. Not only does it have perfect weather for you to enjoy its stunning beaches, but it also has impressive landscapes, architecture, and cuisine. The beaches here are packed in the summer, so hire a boat  to avoid the crowds and have an isolated swim in the crystalline waters of Capri.
Which Continent Has the Best Tropical Vacation Spots?
The truth is, there is no one true winner out of the bunch. Each tropical destination has its own charm and wonder. Hawaii has its beautiful coral reefs and sultry sun. While Europe doesn't have as much sun, a tropical island getaway is still a wonderful experience.
Now that you know all of the best tropical spots on every continent, you have no excuse not to book your next island trip.