Plettenberg Bay in South Africa is a dreamy seaside destination located along the Western Cape's famous Garden Route. It is home to pristine beaches and is surrounded by untouched nature, making it a relaxing destination for vacation or to do remote work.
The distance to the nearest airport and some of the activities mean a budget car hire may be necessary, and certainly useful. We dive into the details below.
Best Things to Do in Plettenberg Bay
While the sun rises over the Indian Ocean and dolphins break the water surface, you'll find it easy to fill your day with incredible activities in Plett. Consider the following things to do during your stay.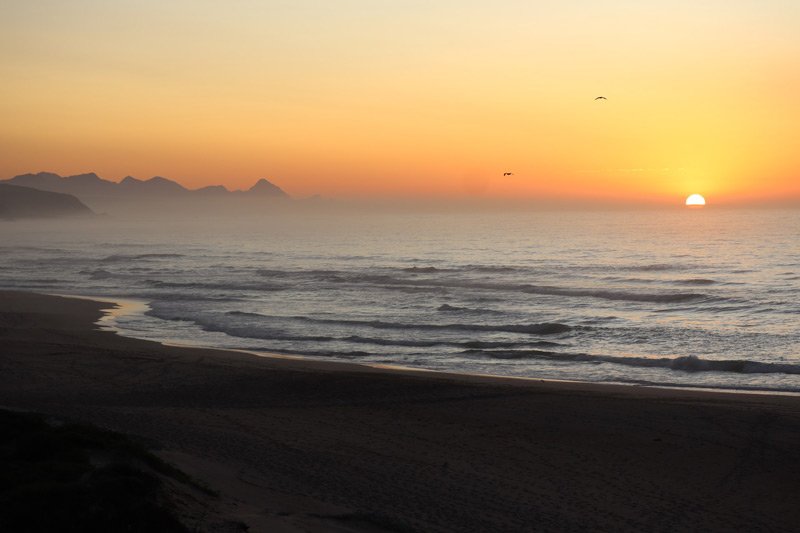 Hike the Robberg Peninsula
This national monument is steeped in history and offers incredible views from the peninsula that extends 1.8 km from the shore. You can explore the prehistoric rocks or visit the site of Stone Age artifacts. Three circular routes offer a variety of distances and difficulties, ranging from 30 minutes to four-hour-long hikes.
Keep an eye out during your hike for the Southern right whales that visit to calve in the months of June to November.
Swim with Seals
After an exciting boat launch from Central Beach, your qualified dive master will take you to the Robberg Nature Reserve's Marine Protected Area to the colony of over 6,000 Cape fur seals. This memorable experience lets you swim with the inquisitive seals in their natural habitat.
The best part is you'll go home with the precious memories in addition to photos from your trip.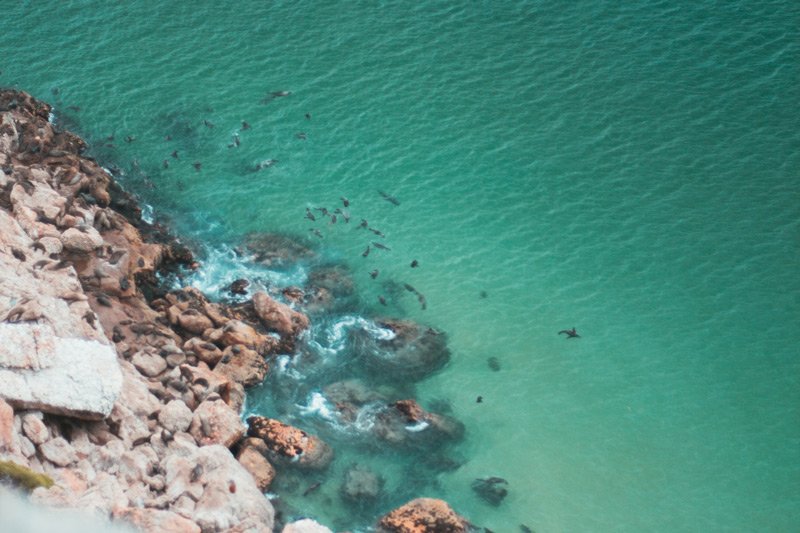 Go Canyoning
Following a safety briefing, you'll don a wetsuit and helmet before tackling a 25-meter abseil into the canyon. The adventure continues as you jump into the water and proceed down the river to zip-line or abseil down a waterfall.
While this activity is a 20-minute drive from Plettenberg Bay, it is exhilarating and is suitable for anyone over the age of seven.
Monkey Land & Birds of Eden
Not far from the canyoning is an award-winning primate sanctuary and the largest free-flight aviary in the world. Located next door to one another, you can bundle these two activities into the same afternoon. You'll be able to see over 550 primates of various species and experience a 128-meter long suspension bridge that runs through the forest canopy.
Birds of Eden is home to 3,500 birds of 220 different species. Pairing these two activities will leave you with a deeper understanding of the incredible diversity of these animals.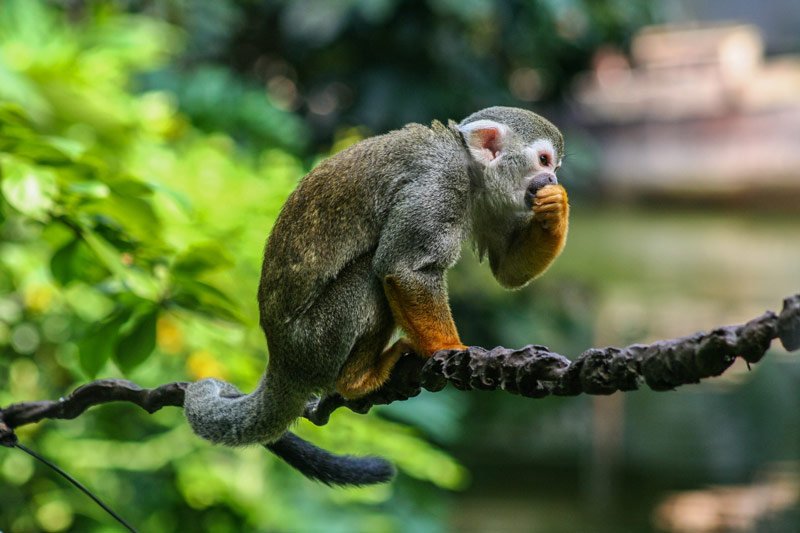 Travel to Plettenberg Bay
You can travel to Plettenberg Bay by road or air. Flights to the Plettenberg Bay Aerodrome are serviced by CemAir. The closest alternative airport is 100km away in George.
Alternatively, you can fly into Dawid Stuurman International Airport and drive the 243-kilometer distance from Port Elizabeth to Plettenberg Bay in two and a half hours. Plett is a perfect overnight destination when traveling the Garden Route from Port Elizabeth to Cape Town.
If you decide to drive from Cape Town to Plettenberg Bay along the N2, the route will take approximately six hours.
Accommodation in Plettenberg Bay
As a seasonal holiday destination, you can find incredible accommodation in Plettenberg Bay for a reasonable price. The options below provide you with incredible views of the ocean and are only a short distance from the sea.
Beacon Island Resort
The Beacon Island Resort boasts spectacular views and is located on the water's edge. You can whale watch from your bedroom window, soak up the sun beside the pool, or walk along the long sandy beach at your doorstep.
Consider staying at this seaside resort if you enjoy falling asleep to the sound of waves gently crashing in the distance.
Periwinkle Lodge
The Periwinkle Lodge offers four-star accommodation in the most spectacular location. Set only a few meters from Robberg's blue flag beach, you'll be able to walk down for your morning swim or spend a lazy day beneath an umbrella. In the evening, relax on your private balcony and watch dolphins swimming behind the breaking waves or settle into a spa treatment.
This is a stylishly decorated lodge that will leave you feeling relaxed and rejuvenated.
Fountain Shack
The Fountain Shack is located in the Robberg Nature Reserve and is a rustic place to stay if you want to extend your exploration of the Robberg Peninsula over two days.
The wooden building has four double bunk beds and can accommodate up to eight people. While this is not your typical remote-working or vacation spot, it gives you a chance to be the only people overnight in the reserve.
Restaurants and Cafes
Thanks to the seasonal influx of tourists, Plettenberg Bay offers a handful of incredible restaurants and delectable cafes. Below are some of the best:
Nice Neighbour
This family-focused restaurant is situated in the lush gardens of Old Nick Village. After savoring a meal made from fresh local ingredients, you can peruse the next-door craft store or watch the weaving process at the Mungo factory shop.
The Lookout Deck Plettenberg Bay
The Lookout Deck offers delicious seafood with outdoor seating overlooking the ocean. It is an energetic venue on the weekend thanks to sports fixtures being played on the big screen TVs. Consider a meal here followed by a walk along the beach to aid digestion and take in the views.
Café Pure
Cafe Pure is known for its strong coffee and delicious cake. The menu is focused on breakfast and lunch, so consider coming here to start your day.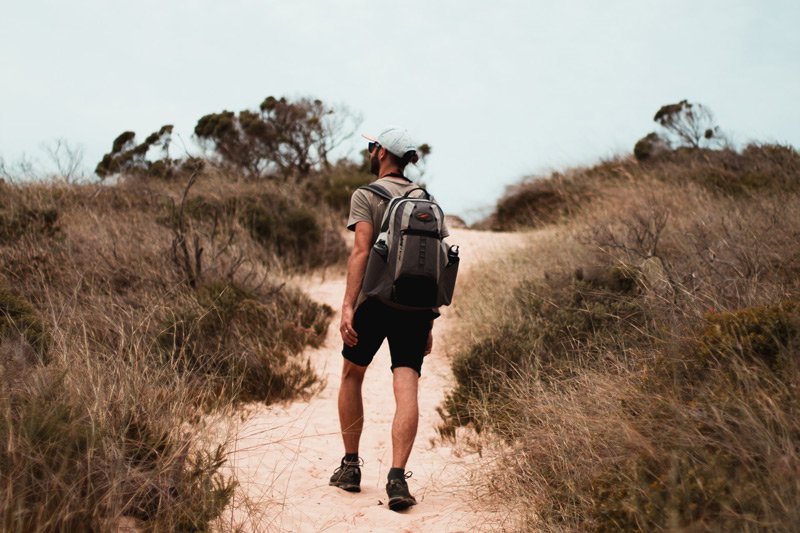 Best Time of Year to Visit Plettenberg Bay
Plettenberg Bay is a great place to visit all year round. The surrounding mountains help to prevent the hot interior temperatures from reaching the bay. It experiences mild weather making it an incredible place to experience if you enjoy spending time outdoors.
The town does experience an influx of visitors during the holiday periods, so keep that in mind if you are searching for quiet.
Unwind in Plettenberg Bay
Whether you are planning a vacation or you are a digital nomad looking to live in South Africa, Plettenberg Bay should be on the top of your list of destinations. The magnificent sunrises, ocean creatures, and natural spaces nearby make this small town a very appealing place to be.
Have you traveled along the Garden Route? Share your experience in the comments below.