If South Africa is the greatest country on earth, then Cape Town must be the greatest city! While I've already given you many reasons to visit Cape Town, this post is a little glimpse into why I seem to fall in love with this vibrant and colourful city over and over again.
No matter where you look or where you go, cafes, restaurants and even the accommodation in Cape Town, you are met with bright colours to make you smile. Be it the food, the people or the landscape, every day in Cape Town feels like a journey across the rainbow. For a more in depth look at the city, you read a fellow bloggers great insiders guide to Cape Town.
Here's why I believe Cape Town is the most colourful city on earth….
Bright neighbourhoods
Cape Town is brimming with bright and colourful neighbourhoods and fun places to stay. Not only are the buildings painted every colour of the rainbow, but the people living here as friendly and welcoming as you will ever encounter, adding to the appeal of the city. Areas like Bo Kaap (see photos below) and Woodstock are where you find some of the most colourful houses and cafes in South Africa – two areas not to be missed.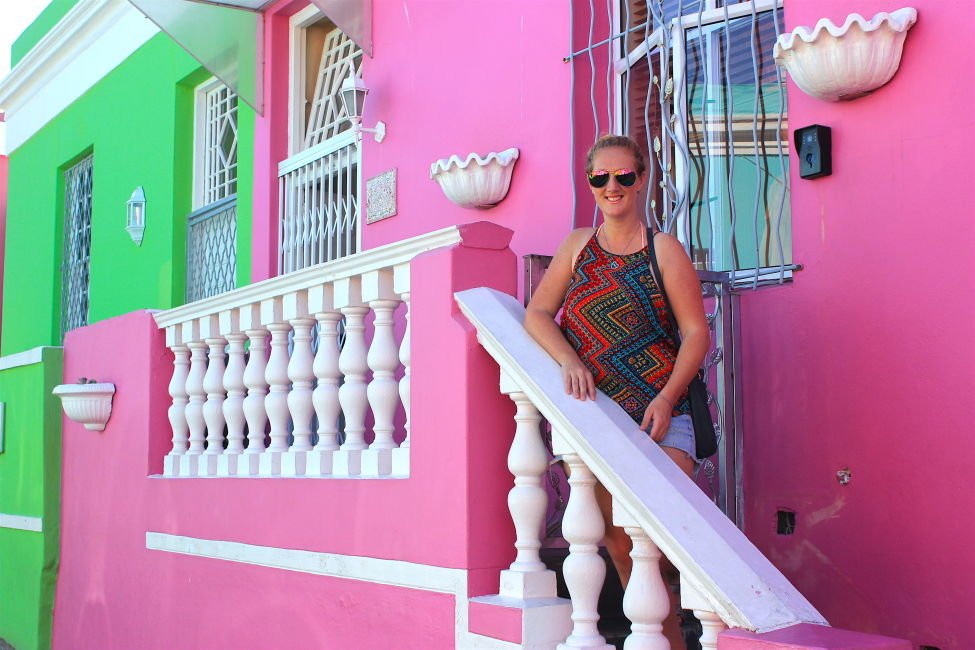 The whitest sand
Despite having travelled to more than 29 countries last year, I have never seen sand as blindingly white as Noordhoek Beach in Cape Town. That isn't to say Cape Town's other beaches aren't equally as beautiful, because in reality be it Camp's Bay, Muizenberg or Bloubergstrand, the sand is sure to blind you every step you take. Take these perfect beaches and add in the deep blues of the Atlantic Ocean and the endless blue skies, and you have yourself some spectacular photos! Fancy a beach day? Be sure to visit at the right time of year!
The greenest gardens
No trip to Cape Town would be complete without an afternoon spent in Kirstenbosch Botanical Gardens, nestled in behind Table Mountain National Park. These huge gardens are unbelievably beautiful, and at times so green in can be overwhelming! Home to some popular summer concerts, a trip here in December or January is by far one of the top things to do in South Africa.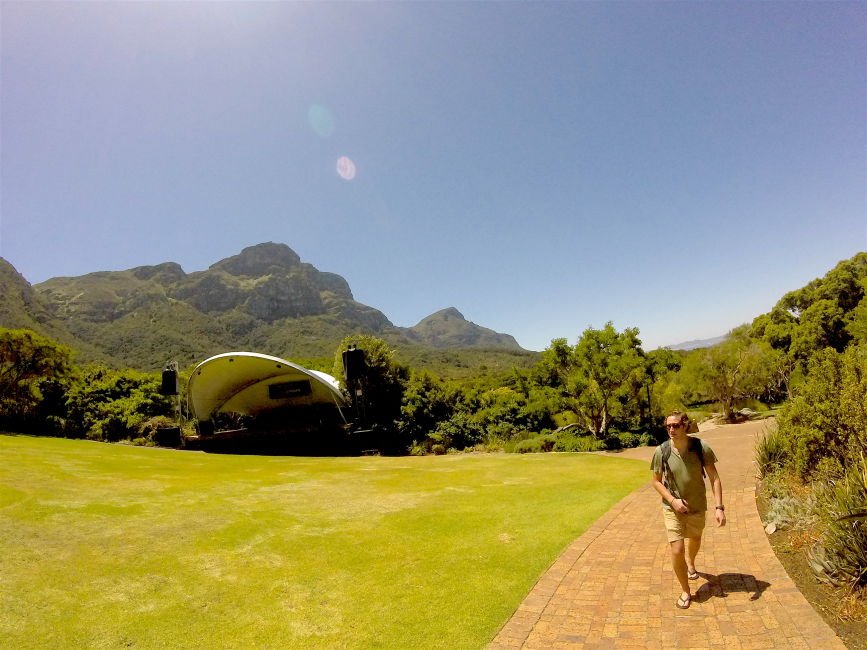 Every shade of wine
Be it a quick stop in the Constantia Wine region just outside of Cape Town, or a trip to nearby Stellenbosch, a day wine tasting is sure to make your trip to South Africa more colourful! Red, white or rose, Merlot, Sauvignon, Chenin Blanc or whatever else tickles your fancy, wine tasting in Cape Town is a real treat and there really are so many incredible wine varieties to taste.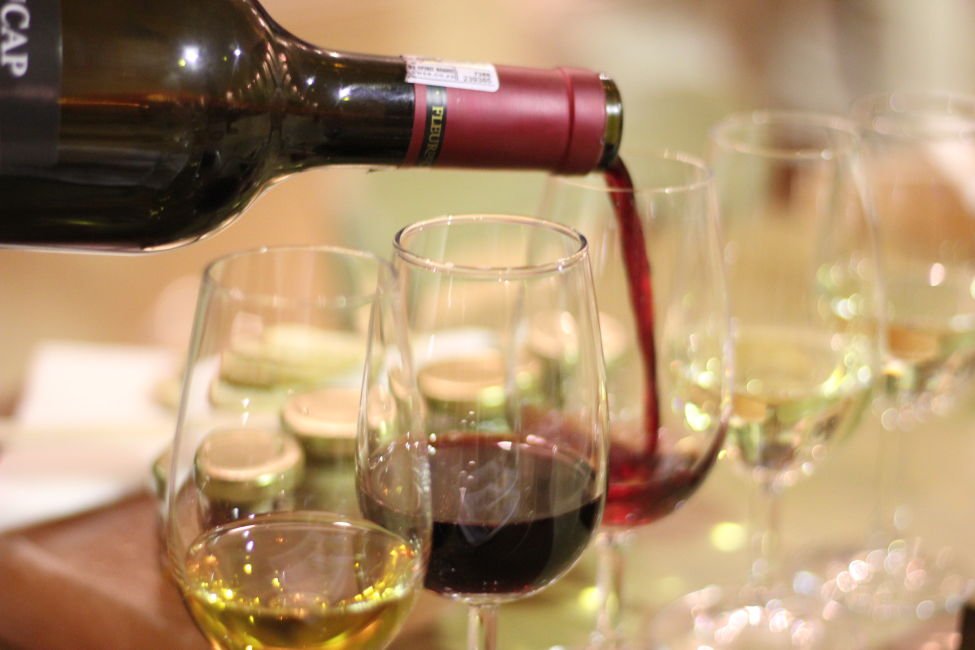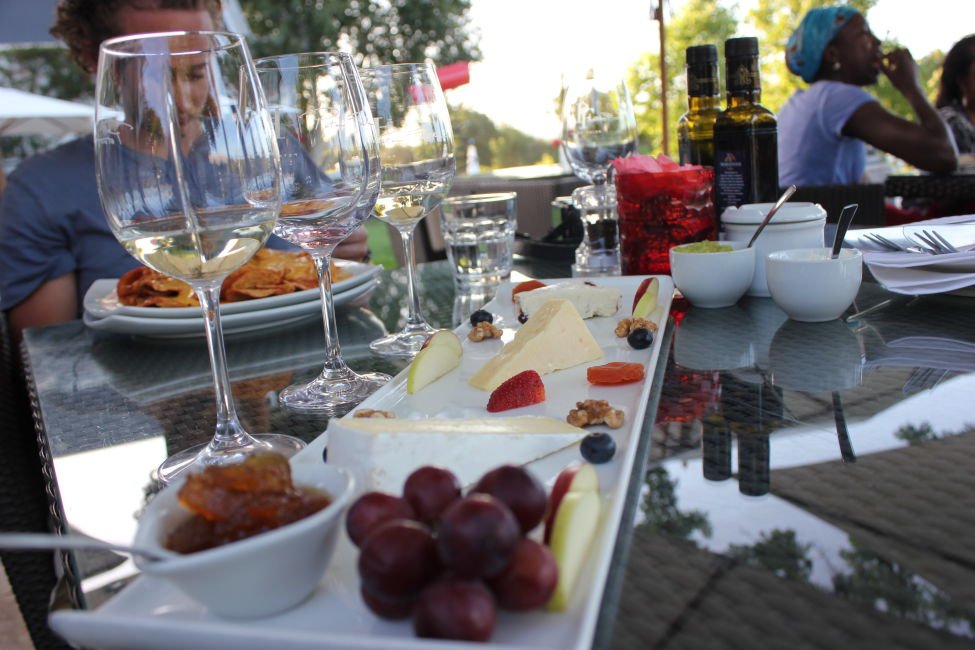 Warm sunsets
You may never see a more beautiful sunset that a sunset in Cape Town. While my favourite spot is sitting in top of Signal Hill, looking down over Camps Bay or back at the striking Table Mountain, other perfect spots include Bloubergstrand where you can watch the sun setting behind Table Mountain from the other side of the bay or from Camps Bay where the water and sky seem to change from orange to pink to purple in mere minutes, lighting up the entire sky.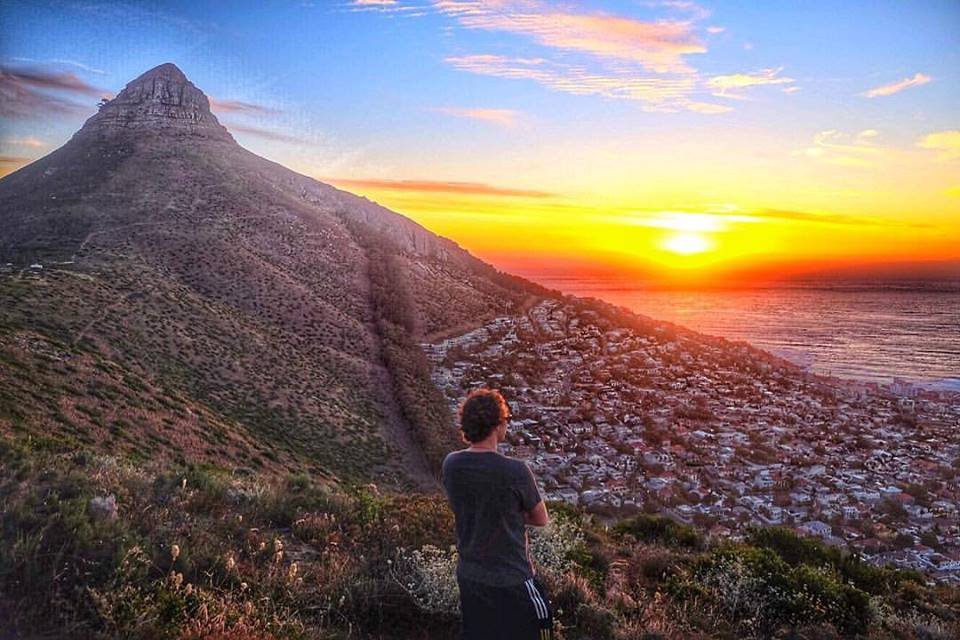 Gourmet food
I actually never expected to find SO many incredible cafes and restaurants in Cape Town. It seems every time I visit more unique restaurants seem to have opened up, offering all sorts of delicious delicacies from Springbok steak, to colourful Cape Malay curries and other goodies. You could easily spend a month in Cape Town just working your way through the more interesting food menus!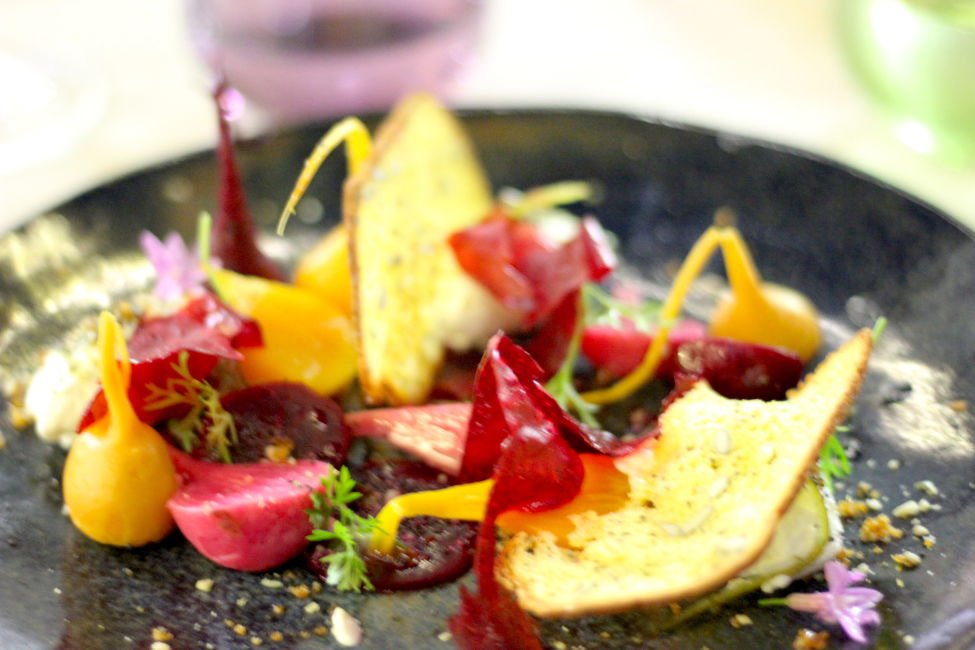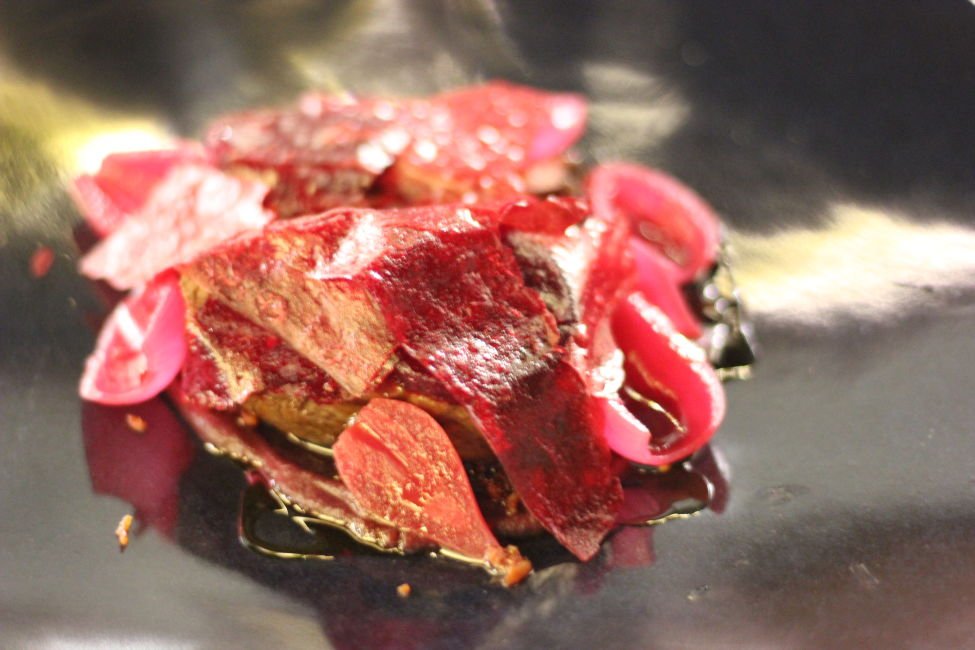 Multi-coloured beach huts
There is something truly special about Muizenberg beach. Shark sightings aside, it's seems to be just as popular with locals as it is with tourists. Sure the water can be baltic, but those colourful beach huts, perfectly white sand and the back drop of Table Mountain adds to the charm of this beautiful beach. Also, could it be any more colourful?!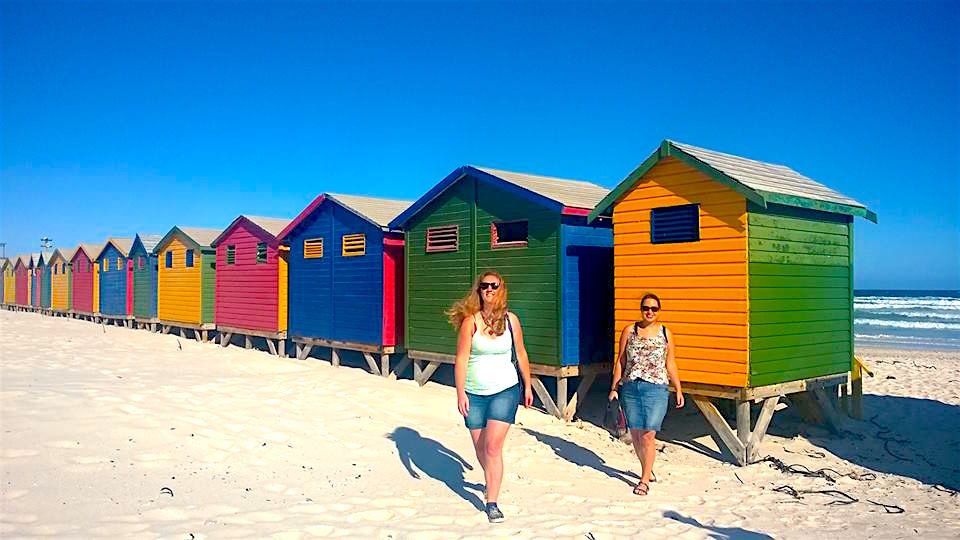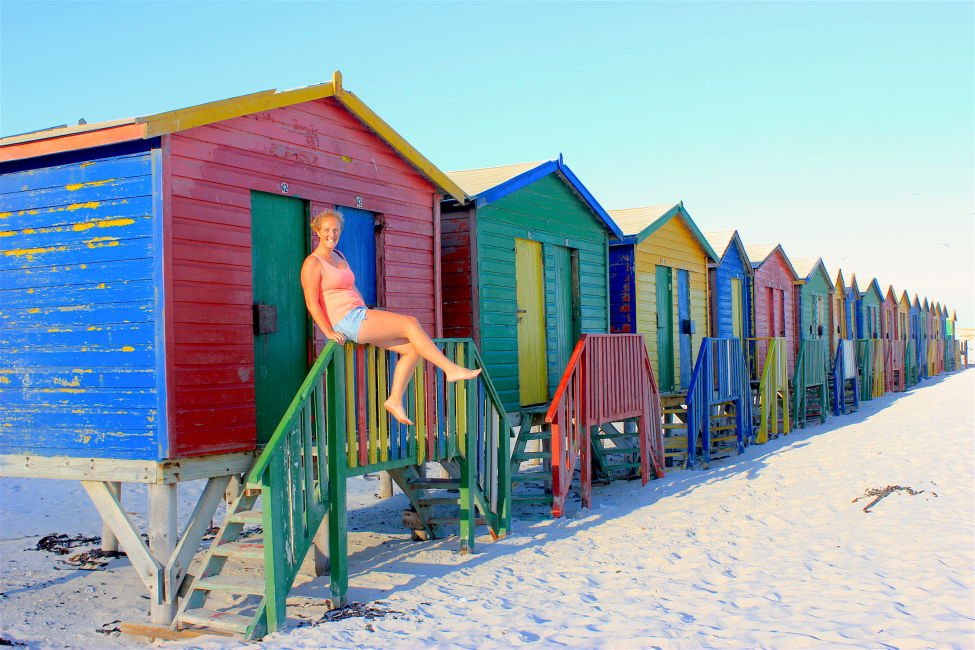 Vast Vineyards
Cape Town is pretty famous for being the top wine producing region in Africa and one of the top places in the world. What makes this city better than the rest is that the vineyards here are nothing short of spectacular, with views that would beat anywhere in France, Australia or California.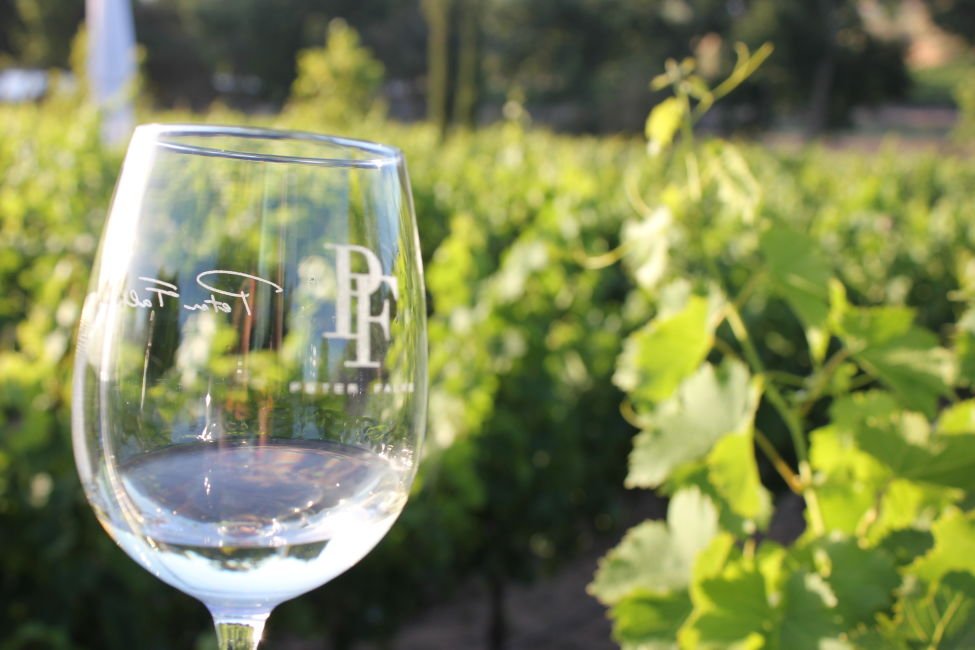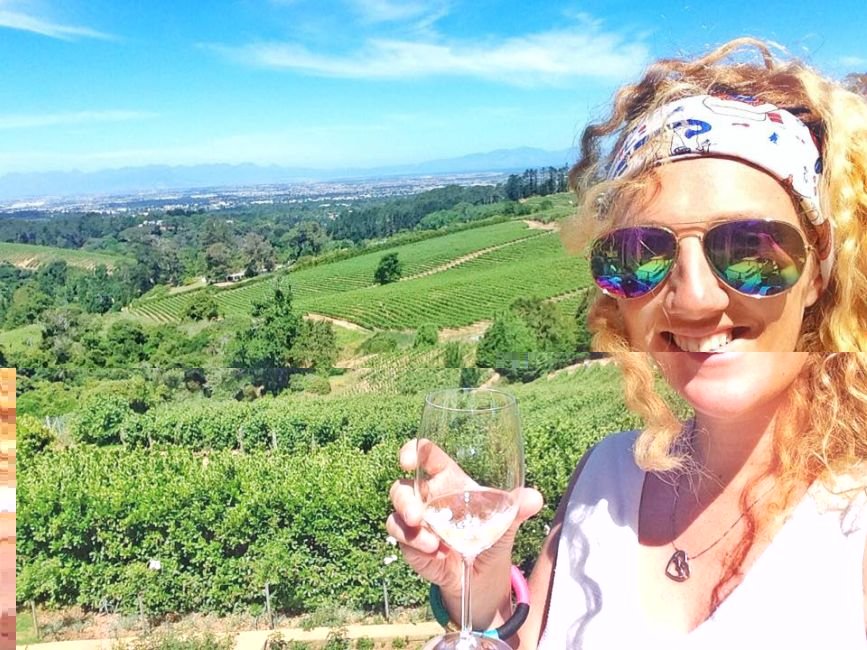 Cuteness in Black and White
Visiting the penguins on Boulders Beach in Simonstown is by far one of the most unique things to do in Cape Town. This might be the only place in the world where a little black and white can add a whole lot of joy to your world! I could spend hours here observing these cute creatures – and you can even get into the water with them at one particular part of the reserve. Swimming with penguins? Day made.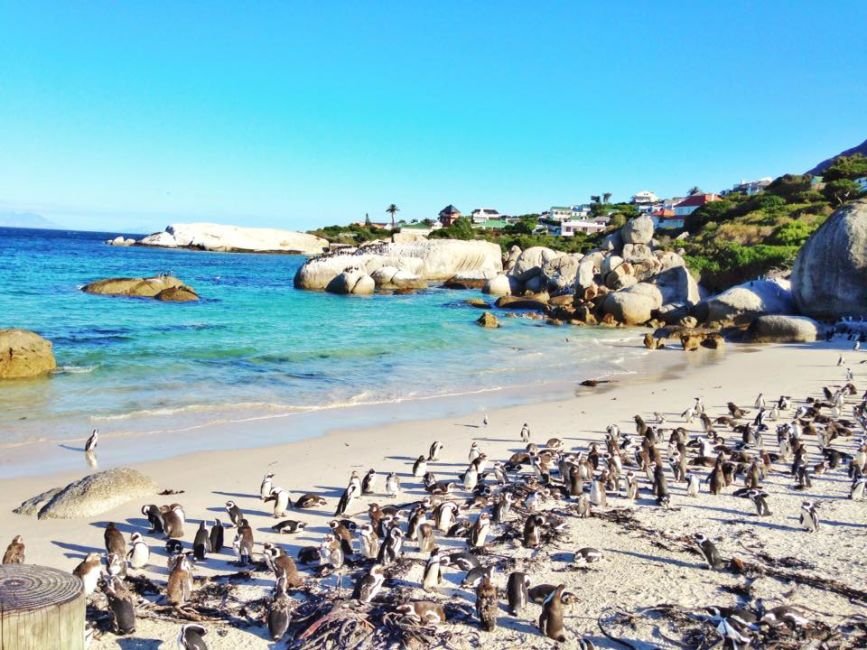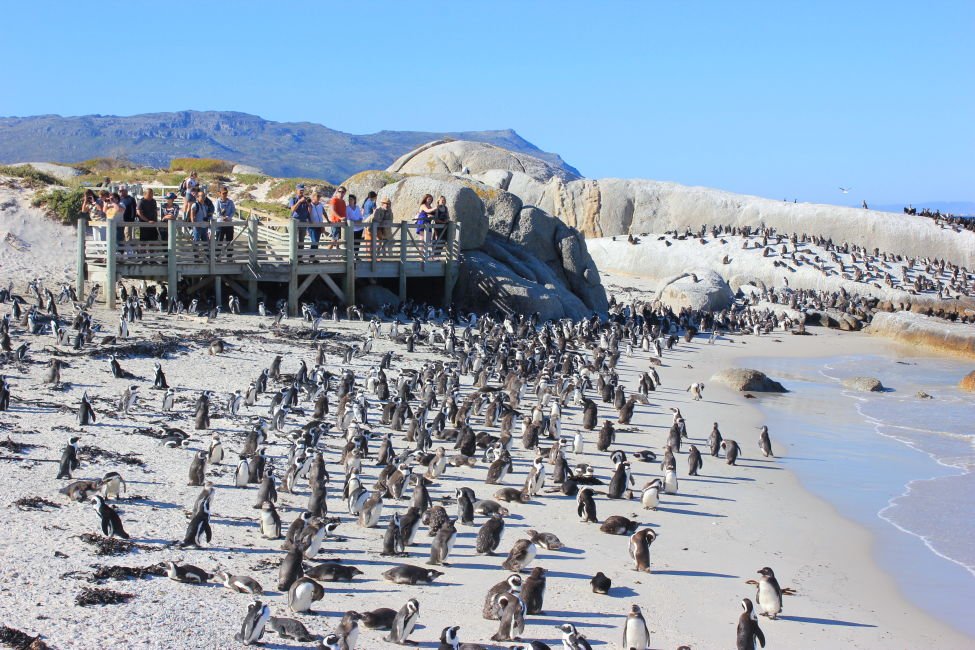 Colourful townships
What makes townships special, as with every destination, is the people you meet. Kayamandi is a very special place, made special my the unique characters you will meet there working hard to make a living and to put their 60,000 strong community on the map. From excellent town ship tours to meeting young entrepreneurs and even older women in the community getting creative to start their own business, I believe many of the townships in Cape Town have more colour and more positivity than you could ever imagine. Spend a day there, spend a week there, it will brighten your soul.
Every shade of blue
There is no view in Cape Town that does not involve a splash of blue. Be it the ocean or the sky, it almost feels that the entire city is blue sometimes. If you really want to see nothing but blue, treat yourself to a helicopter ride over Cape Town! I particularly loved the views from the top of Table Mountain looking back down on the Mother city – what a place to live!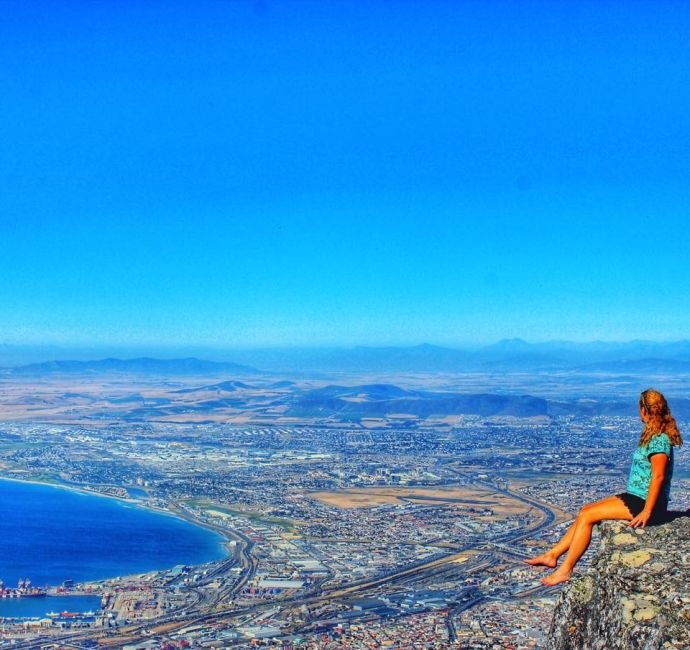 Flourishing Flora
Did you know there are 2,200 special of plant to be found on Table Mountain alone? Many are endemic to the mountain, and cannot be found anywhere else. According to UNESCO, the Cape Floral Region accounts for nearly 20% of the continent's flora, despite accounting for just 0.5% of the area of Africa. Be it near beaches, at the Cape of Good Hope or at the top of Table Mountain, there are colourful plants and flowers everywhere you look.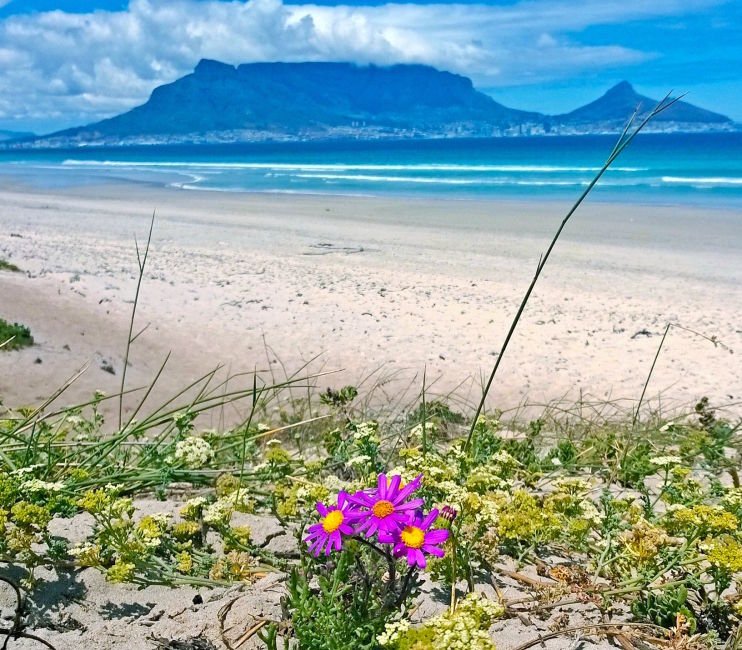 Vibrant markets
The markets in Cape Town are bursting with colour, be it a permanent market like the one's on Long Street or at the V&A Waterfront, or simple, casual market stalls you will find en route to Cape Point or near Simonstown. From unique crafts and unusual designs, to stunning paintings and one off souvenirs – Cape Town is THE place to invest in some art and to buy gifts for loved ones back home. They're sure to add a touch of colour to your life!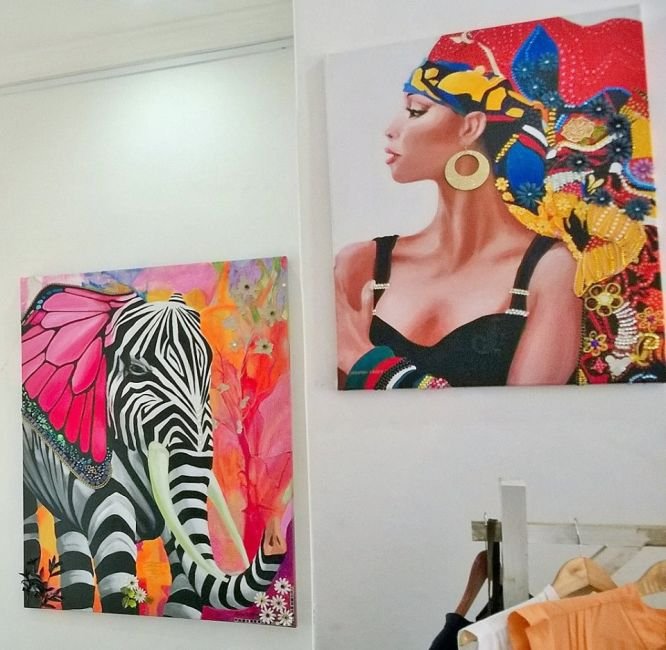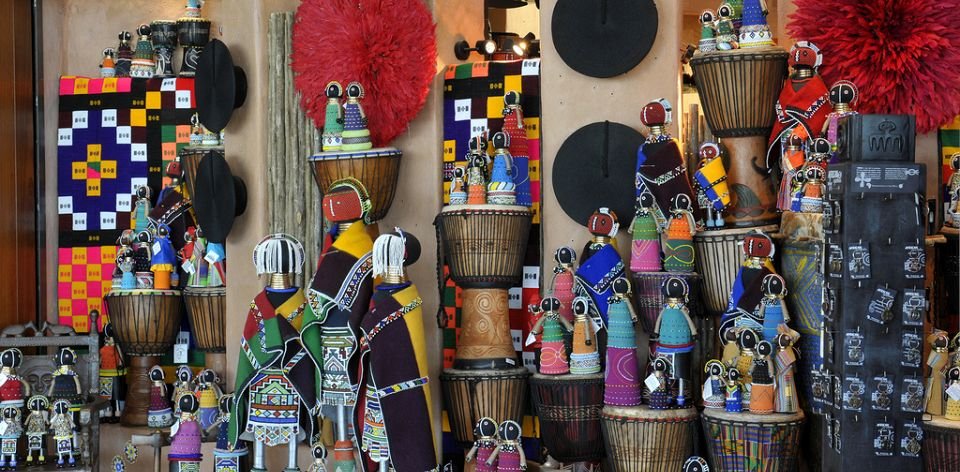 Planning a trip to Cape Town?
These guides might help.