Planning a trip on a budget and wondering what are the best cheap holiday destinations in South Africa? SA is a dream destination and one of the most popular travel destinations in all of Africa, and for good reason.
While South Africa is typically known for being a rather inexpensive country to explore for foreigners, its quite expensive for locals due to the minimum wage of R3500 (200 USD). If you want to explore South Africa on a budget, there are actually loads of amazing and beautiful destinations you can visit without breaking the bank.
You can dive into rich cultures, discover historic buildings, eat delicious food, party the night away, or relax on the beautiful beaches in South Africa. All of this can be done in the most affordable South African cities, villages, and towns. As well, these destinations are suitable for every kind of traveler, and have so much charm!
Some of the cheapest cities to visit in South Africa aren't always ones on the well-trodden path. For instance, you might find ways to explore Cape Town or Johannesburg on a budget, but that doesn't necessarily mean it's one of the cheapest cities to visit in South Africa.
With that in mind, I wanted to share some of my very favorite and Cheap Holiday Destinations in South Africa. Some are pretty well-known outside of SA, though, others are a little off-the-beaten-track.
Top 3 Cheap Holiday Destinations in South Africa Right Now
Dullstroom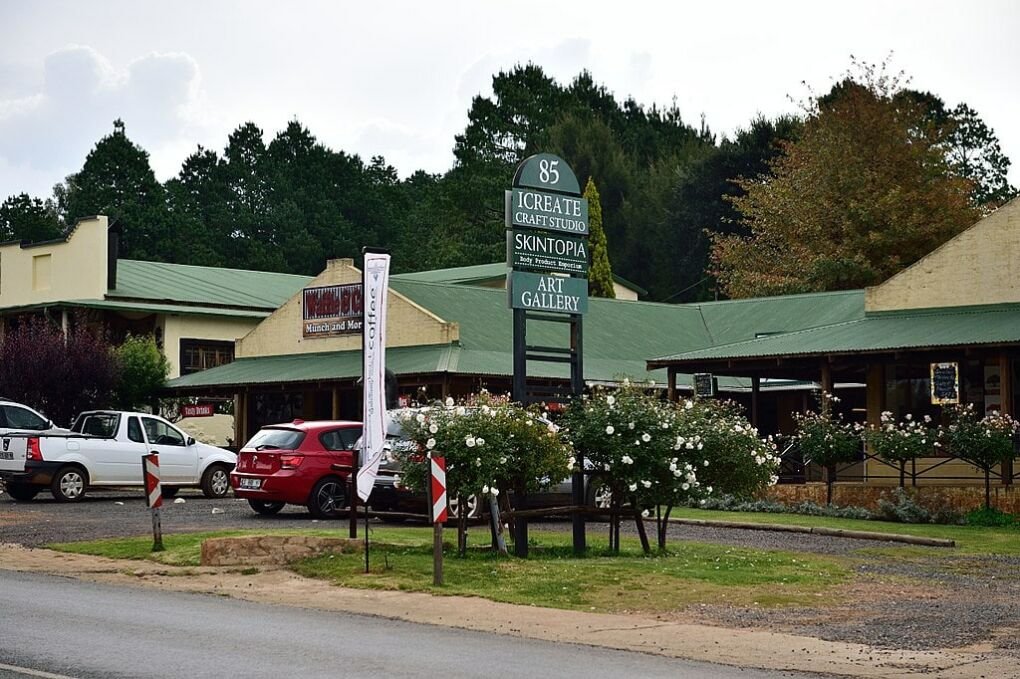 Dullstroom, also known as Emnothweni, is a small town, just 2.5 hours drive from Johannesburg. The town lies 35 kilometers north of Belfast and some 53 kilometers south-west of Lydenburg in Mpumalanga Province.
Not only is Dullstorom one of SA's premier flyfIshing areas but it's also one of the best cheap holiday destinations in South Africa. With many things to do in Mpumalanga, like horse riding trails, fly-fishing, scenic hikes, and picnic spots beside magnificent waterfalls. It's clear streams, lakes, and breathtaking scenery make it one of the best places to visit in Mpumalanga.
Where to stay: Cinzaco Dullstroom – Accommodation with a shared lounge, free private parking, a garden, and a terrace.
Hartbeespoort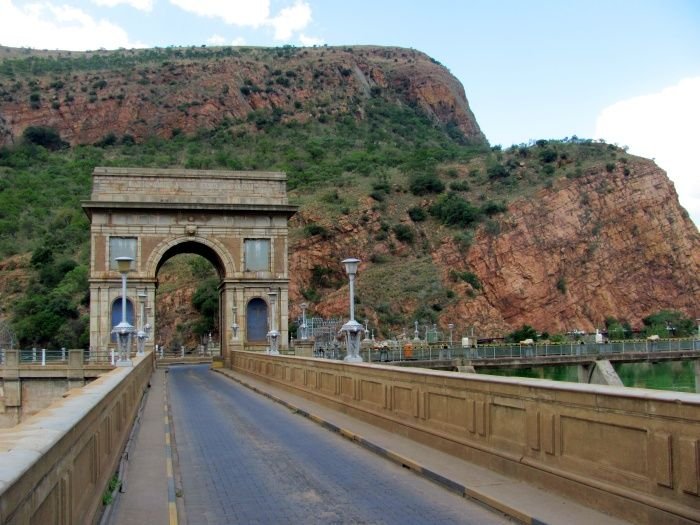 Known for the Hartbeespoort Dam and the whitewater rapids of the Crocodile River, Hartbeespoort is a South African resort town north of Johannesburg.
Both are visible from the Hartbeespoort Aerial Cableway, which ascends to the top of the Magaliesberg mountains. Outside of town, Miracle Waters is a spring-water dive site in a former chrome mine. Also nearby is the Ann van Dyk Cheetah Centre, a big-cat sanctuary.
Where to stay: Letamong Lodge – Accommodation with free WiFi, BBQ facilities, an outdoor swimming pool, and free private parking.
Parys
Parys is a small town located on the national road from Bloemfontein to Johannesburg in the Free State province. The town was founded and named by a German surveyor named Schilbach, who had fought in the siege of Paris in 1870. The name of the town is the Afrikaans translation of Paris.
Parys is not only one of the most affordable holiday destinations in South Africa but an agricultural hub that produces processed tobacco, bolts and nuts, hosiery, baskets, farming implements, and milled flour, corn (maize), and sorghum.
Where to stay: Hidden Grace – a seasonal outdoor swimming pool, free private parking, a bar, and a shared lounge.
Best Affordable Destinations in South Africa for Families
Bela Bela
Bela-Bela is a small town in the Limpopo Province. The town's name, "Bela Bela" translates to the "pot that boils" and is derived from the thermal hot springs around which the town was built. The hot springs were discovered in the 1800s and the town was called Warmbaths till 2002.
The distance between Johannesburg and Bela-Bela is 149 km (about 2 hours, depending on traffic). There are many things to do in the region like visiting the renowned Forever Resorts Hot Springs or adventuring with Elephants, a safari at Mabalingwe Nature Reserve, or even visiting the De Wildt Shingwedzi Cheetah Ranch.
Bela Bela is one of the most famous cheap Holiday Destinations in South Africa, especially for travelers planning day trips from Johannesburg or Pretoria.
Where to stay: Kuwisa Lodge – Located 28 km from Warmbaths Resort.
Kaapsehoop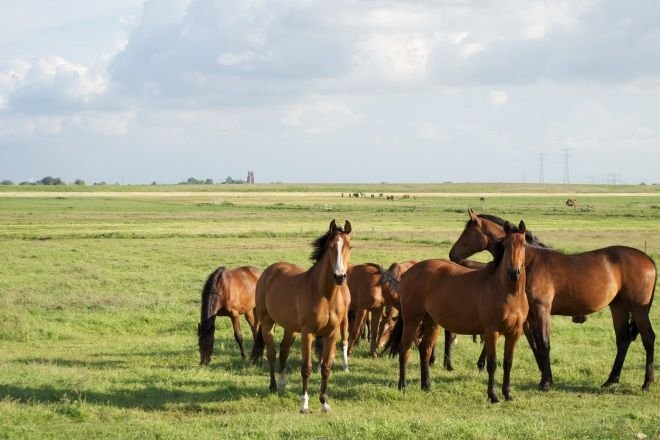 Kaapsehoopis situated 1486 m above sea level on the Highveld escarpment, about 25 km from Nelspruit, the capital of Mpumalanga province.
This kid-friendly location offers amazing camping, hiking, and horse riding trails for riders as young as six; making it one of the cheapest holiday destinations for South Africans.
Where to stay: Kaapsche Hoop Gastehuis – 5 km from Blue Swallow Reserve.
Pilanesberg National Park
Pilanesburg is located north of Rustenburg and the park borders on the Sun City in North West Province in South Africa. This malaria-free park covers some 55 000 hectares and its the fourth largest national park in Southern Africa.
Pilanesberg is home to the Big 5 and one of the best places to go for a self-drive safari near Johannesburg.
Where to stay: Kwa Maritane Lodge – the reserve boasts two tennis courts and two swimming pools of which one features a water slide.
Cheap Rand-friendly destinations for South African Couples
If you want to plan an affordable romantic weekend getaway in South Africa. Here are some suggestions:
Affordable Romantic Getaways in Gauteng
Cullinan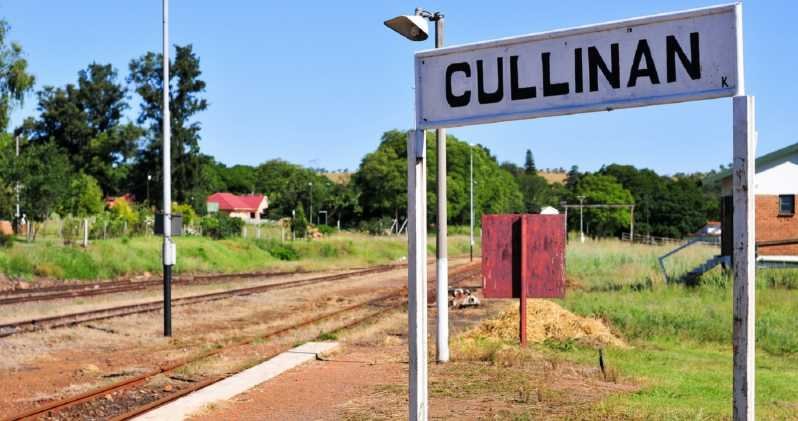 Cullinan is one of the most romantic getaways in Gauteng. This small town has generated 25% of the world's diamonds over 400 carats. The world's largest diamond was found here in 1905 and recently (2019) a massive, rare blue diamond was also found in this small town.
Located just 30 km east of the city of Pretoria along the diamond route and is heavily reliant on tourism and the mine that dominates the skyline. The town is named after diamond magnate Sir Thomas Cullinan.
Where to stay: Premier Hotel and Spa Cullinan – Amazing 3-star hotel, 800 m from Cullinan Diamond Mine.
Magaliesburg
Magaliesburg is a small town situated below the Witwatersrand mountain range in Gauteng. Here are a large assortment of activities to entertain any nature of people on any budget.
With its variety of habitats, the Magaliesberg provides the ideal setting for over 130 species of trees and a magnificent collection of flowers, ferns, grasses, and fungi. There are many hiking trails, restaurants and the infamous Cradle of Humankind is also close.
Must Read: Best Nature Reserves in Pretoria
Where to stay: Kokopelli Farm – accommodation with free private parking.
Romantic Getaways in Limpopo
Mokopane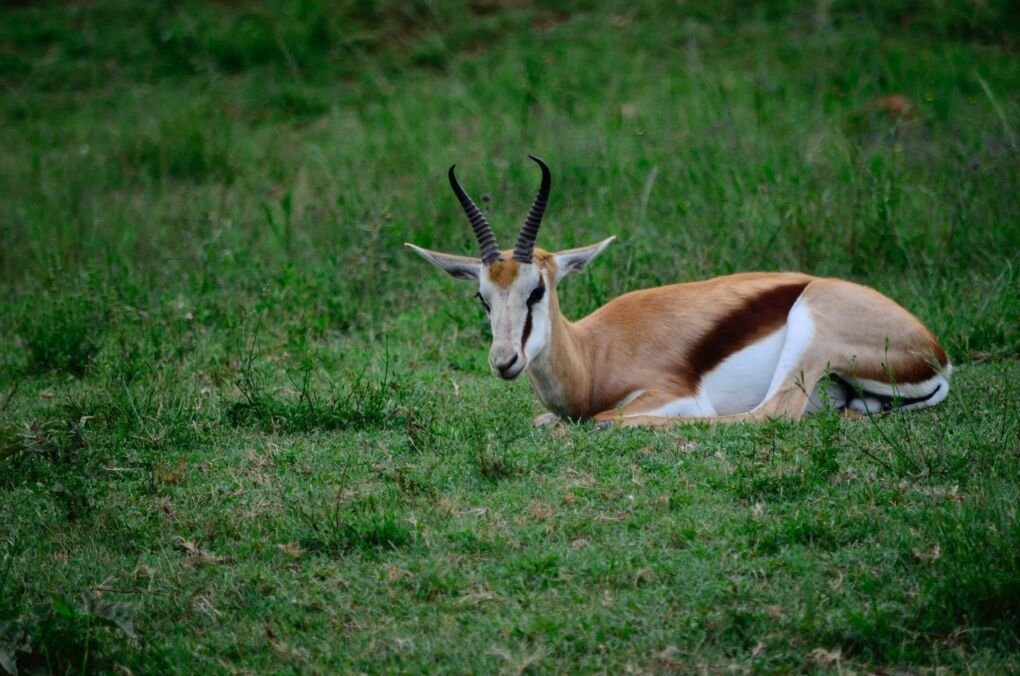 Mokopane previously known as Potgietersrus is one of South Africa's richest agricultural areas producing wheat, tobacco, cotton, beef, maize, peanuts, and citrus.
Being a fast-growing town, Mokopane has a good selection of art galleries, antique shops, and shopping centers to keep tourists entertained, along with a wide choice of restaurants.
The town also offers a selection of outdoor activities​, from hiking and camping to the more adventurous of 4×4 trailing. Other fun things to do in Limpopo include are birding, angling, and game viewing.
Where to stay: Waterberg Game Park – lodge with stunning views, outdoor pool with garden.
Romantic Getaways in KZN
Bergville
Bergville is nestled at the foothills of the Drakensberg and is known as the perfect romantic gateway in KZN. This is one of my very favorite and cheaper places to visit in South Africa.
Where to stay: Ledges Retreat – Located in a scenic valley in the Northern Drakensberg
Midlands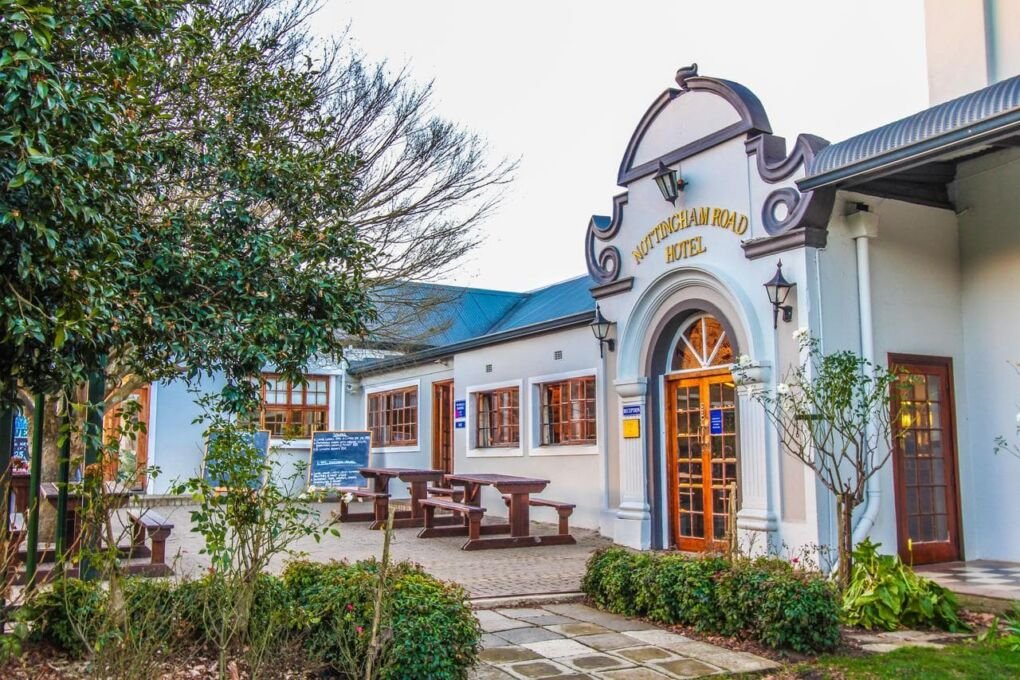 Located in the north of Pietermaritzburg, There are enough activities to suit any preference and to my surprise, this town is quite a gem!
Where to stay: Nottingham Road Hotel – a historical landmark known as Notties. Great bar and vintage decor.
Read my ultimate guide to exploring Durban and surrounding areas in KZN
Cheap Holiday Destinations for Romantic Getaways in Western Cape
Mc Gregor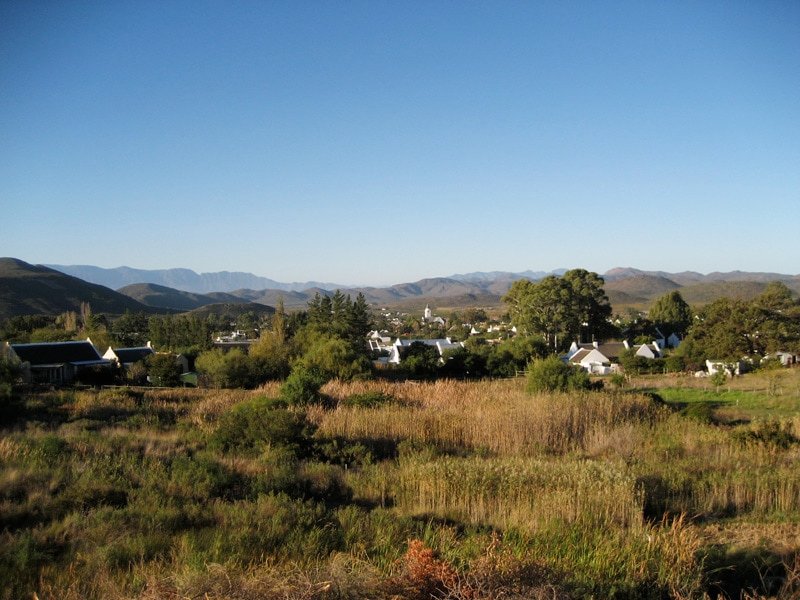 McGregor is a small village in the mountains of the Western Cape, South Africa. It is roughly 150 km east of Cape Town. It is located in Ward 5 of the Breede River Winelands Municipality. According to the Census 2001, this Ward has a population of 10,254 people.
Where to stay: The Grand Marigold – Guesthouse with outdoor pool and every room is fitted with a patio.
Bonnievale – Route 62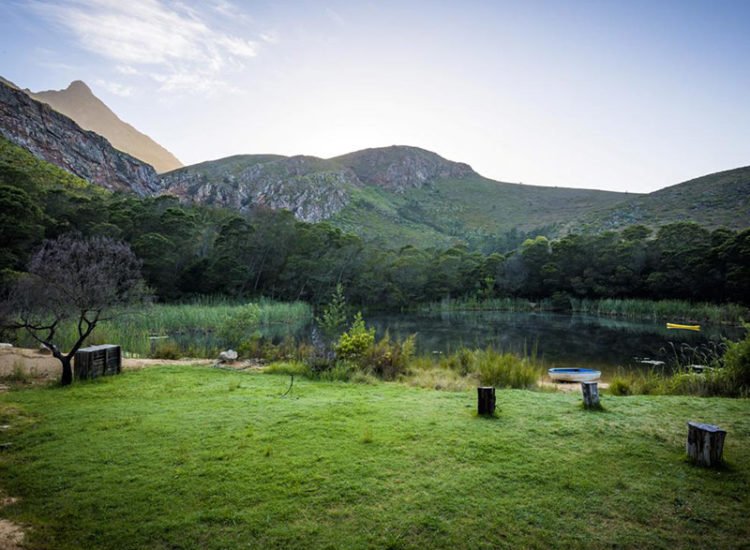 Bonnievale is one of the most affordable holiday destinations in South Africa. Known as The Valley of Cheese and Wine, is situated on the banks of the Breede River and surrounded by the Langeberg Mountain Range.
Located on Route 62 – the Longest Wine Route in the World, Bonnievale offers up typical old farm scenes, hectares of vineyards, cattle, fruit trees, and stud farms, all with the river in constant sight.
Read my guide to exploring the South African Wine Country
Where to stay: Beausoleil – Situated between the vineyard with an outdoor plunge pool and lush garden.
---
Travel Insurance for South Africa
Use travel insurance while visiting South Africa so you are covered for theft and medical expenses. There are a lot of adventurous activities to do in South Africa, and it's best to have peace of mind while driving, hiking, and trying some of the best food in the world.
Find out why I recommend World Nomads, check out my World Nomads Insurance Review.
Disclaimer: This article contains affiliate links. This means that if you make a booking after clicking on a link, I may receive a small commission at no extra cost to you!