If you are looking to freelance with no experience or looking to move to location-independent work, you've come to the right place!
The ability to live anywhere, work on your own schedule is something most people dream of. Is it achievable? Yes! How exactly can I become a freelancer with no experience?
When I left South Africa and moved to Turkey, I was fresh out of university and wasn't even sure if the degree I just spent 3 years acquiring was the right decision but I knew I wanted to travel and make money while doing so.
What Is a Freelancer?
A freelancer is someone who offers their services for a fee and usually with no expectation of a permanent single client, although the working relationship can be ongoing. It's a form of self-employment, similar to operating a home business versus having a 9 to 5.
Working as a freelancer allows you to be location independent in your career, freelancing is a great portable option for those who would like to work from wherever they want. If you enjoy traveling like me, you could work and travel at the same time.
Freelancing allows you to set your own price for your services, which is often higher than what you'd make as an employee doing the same work. Starting as a freelancer with no experience is hard but doable! With hard work and the right mindset, anything is achievable!
How to freelance with no experience
The truth is, to freelance, you need to have a skill you can offer to potential clients. Most people draw on their employment experience, offering services using the talents they already have.
You can begin choosing your freelancing niche by taking the following steps:
Perform a self-assessment
Define your ideal client
Explore Remote Job Websites
Level Up your skills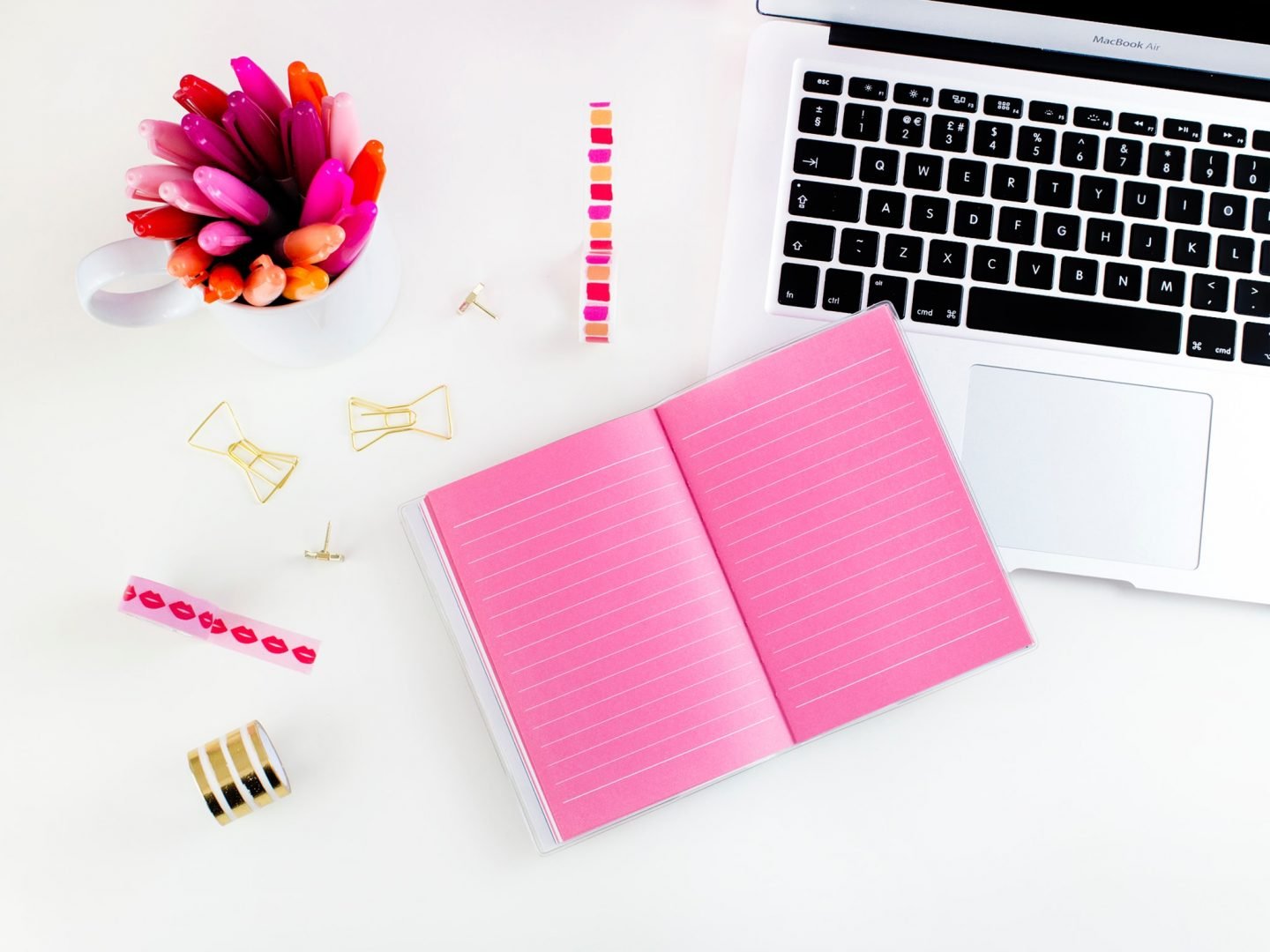 1. What skills do you have?
Firstly, you need to choose a niche and focus on it, sometimes being a jack of all trades won't work out. Become a specialist and write down your brand values.
Brand values are a set of guiding principles that shape every aspect of your business. They're placed at the very core of your brand and are there to dictate your brand message, identity, and personality.
After you decide what you are going to do it's time to find out who is your ideal client so you can start marketing your brand,
2. Who is Your Ideal Client?
What type of business has the problems you are solving with your services?
Can the business you want to work with afford to hire you? Check resources like the Southern African Freelancer Association Report for updated annual freelancer rates.
What demographic trends can you identify about the decision-makers in the types of businesses that you are targeting? Think age, gender, geographic location, websites they frequent, and their personal interests.
3. Best job sites for remote work
I've shared many tips for finding work abroad and I've also interviewed many travelers who make money on the road like this traveling nanny. These are some of the BEST sites for finding remote work online:
General Remote Job Websites
These are the best sites to find remote part-time, freelance, contract, at-home, seasonal work in different fields:
Online writing jobs no experience
If you want to advance your career as a freelance writer, these are some of the best sites to find remote paid writing jobs:
Best freelance sites for graphic designers
99designs – an online community where designers can showcase their work, connect with potential clients, and find freelance style gigs.
Fiverr – Best community for graphic designers, web designers, illustrators, and creatives.
Upwork- one of the most popular remote job sites for contract work.
4. Level up your skills
Successful freelancers are proficient in a wide variety of digital skills such as Social Media Content Creation and Management, Writing, Graphic Design, Website development and management (at least WordPress based website), and SEO.
if you want to upskill, there are many resources for free online education like Coursera, Alison, uDemy, and Google. To showcase your services consider putting together:
A website to showcase your expertise.
Linkedin Profile
Guest blogs on Industry related websites
Online Business Tools for freelancers with no experience
So you want to build a profitable freelance online business? These online business tools will help you run tour business from anywhere.
How to create a website for your business
There are many tools for tools for building websites
Squarespace
Squarespace is a complete package for business owners looks to build their own websites. It includes everything you need right out of the box: hosting, themes, plugins, and more. Squarespace uses a visual page editor which lets you drag-and-drop elements up and down the page and into columns. It's simple and user friendly.
WordPress
WordPress is an open-source for building a website— which means you can edit the coding and customize it to your needs. This tool great if you plan on adding ads to your site for monetization.
Project Management Tools for Online Businesses
Trello
Trello is a free collaboration tool that organizes your projects into boards. In one glance, Trello tells you what's being worked on, who's working on what, and where something is in a process. Imagine a whiteboard, filled with lists of sticky notes, with each note as a task for you and your team… That's Trello!
Monday.com
Monday.com is a project management tool that enables organizations to manage tasks, projects, and workflows. You have to pay for these services.
Asana
Asana is one of my favorite free project management tools. It's great for simple personal to-do lists through to complex projects. It's as easy as 'type in your task and hit enter'. You can create specific projects and assign tasks to yourself and your team very quickly and then sync them to your calendar so you get them done.
Slack
Slack is essentially a chat room for your business, designed to replace email as your primary method of communication and sharing. Its workspaces allow you to organize communications by channels for group discussions and allow for private messages to share information, files, and more all in one place.
Video Conferencing for Freelancers with no experience
MS Teams
Microsoft Teams is an online communication and team collaboration tool that's part of the Microsoft Office 365 Suite. While it's mostly used for video conferencing
Zoom
Zoom is one of the most popular global software for hosting online meetings with clients, and small groups. It great call quality, screen sharing, and good group collaboration features. It also has webinar hosting features!
Social Media Management Tools for Freelancers
Social Media Marketing can be overwhelming, From creating to scheduling and publishing content to analytics and reporting, these social media management tools will come in handy for small business owners.
Buffer
Buffer has an amazingly easy interface, the ability to schedule across platforms in one go and you can get by with the free version if you're only posting on a couple of channels. It also has an awesome toolbar button that you can download to schedule right from your browser if you come across something you want to share with your audience.
Hootsuite
Hootsuite allows you to manage all your social media in one place. This social media dashboard for scheduling messages, tracking conversations, managing multiple profiles, and many other social activities.
Invoicing and accounting software for small businesses
Xero
Xero is a cloud-based accounting software that gives you a clear real-time overview of your company's financials. You will be able to have an up-to-date picture of your organization anytime you choose. It creates sales invoicing templates for credit notes, statements, and invoices. This is one of the best tools for freelancers with no experience who want to manage their finances efficiently.
Quickbooks Free Invoice Generator
This online free invoice generator website is my go-to for creating invoices! it's easy to use and allows you to choose your currency, upload your logo and customize the invoice the way you want to.
How to receive Payments as a Freelancer
I've shared an indepth post about the best banks for digital nomads, in summary the best way to recieve money is through "online" banks like:
Transferwise
Transferwise is my favourite digital payment service. Fees are 0.5% to 0.9% of the transfer's volume and payments take up to 24 hours hours to process.
Payoneer
Payoneer provides online money transfer and global digital payment services. Transfer fees with Payoneer are between 2% and 3.5% and it takes up to 72 hours to transfer payments.
Schedule and Time Management
Toggl
Toggl Track is a time tracking app that allows you to track your daily activities across different platforms; providing you with detailed insights and an opportunity to optimize your workflow by identifying areas where you can improve.
Calendly
Calendly is an app for scheduling appointments, meetings, and events. Its goal is to eliminate the problematic back-and-forth when trying to nail downtimes. Rather than email chains and phone tag, you can send your availability with a Calendly link (even if the people booking time with you don't use Calendly).
---
Want to work and travel around the world?
---