A self drive safari in South Africa is one of the best wildlife experiences you have to add to your bucket list!
When planning a South Africa Safari trip, you need to understand the different types of safari from helicopters to horse riding safaris to high-end guided car tours and even hot air balloon safaris.
Depending on your budget and preference, heading to the bush to reconnect with nature is a must!
---
Planning a trip to South Africa?
---
What is a Self Drive Safari
Self Drive Safari gives you the freedom to drive yourself around the private or national park in South Africa in your own vehicle.
Not only is the most affordable way to see the Park but it gives you flexibility and the thrill of spotting wildlife at your leisure. On a self drive safari, you control when and where you go. This freedom extends into every corner of your trip.
Is Self Drive Safari in South Africa safe?
I know it can be tempting to try and get as close to the action as possible in your car to get the best experience and the best photographs but it's important to ALWAYS remember that you are in the wild and anything can happen.
Most parks will ask you to sign an indemnity form before you enter, this means you are taking responsibility for your life and if you fail to obey the rules and get mauled to death by lions.
Generally, a self drive safari is safe.
Guide Safari vs. Self Drive Safari
These are the advantages and disadvantages of self drive safari in South Africa:
| | Guided Tour | Self-Drive Safari |
| --- | --- | --- |
| Tour Guide | The guide will be able to identify animals and share information. | You can wander and find animals alone. |
| Drive Duration | Drives are usually 2-3 hours long. | You can stay for a few hours or the whole day, it's up to you! |
| Type of Vehicle | Safari vehicles are higher up and usually open sided. | Any car is acceptable but a 4X4 gives you better vantage point for game viewing. |
| Photography | Everyone in the car will be trying to get a shot, you might not get the best views. | If you're traveling solo, taking pics and driving can be challenging. |
| Cost | very expensive | Cost-effective |
Tips for your first Self Drive Safari in South Africa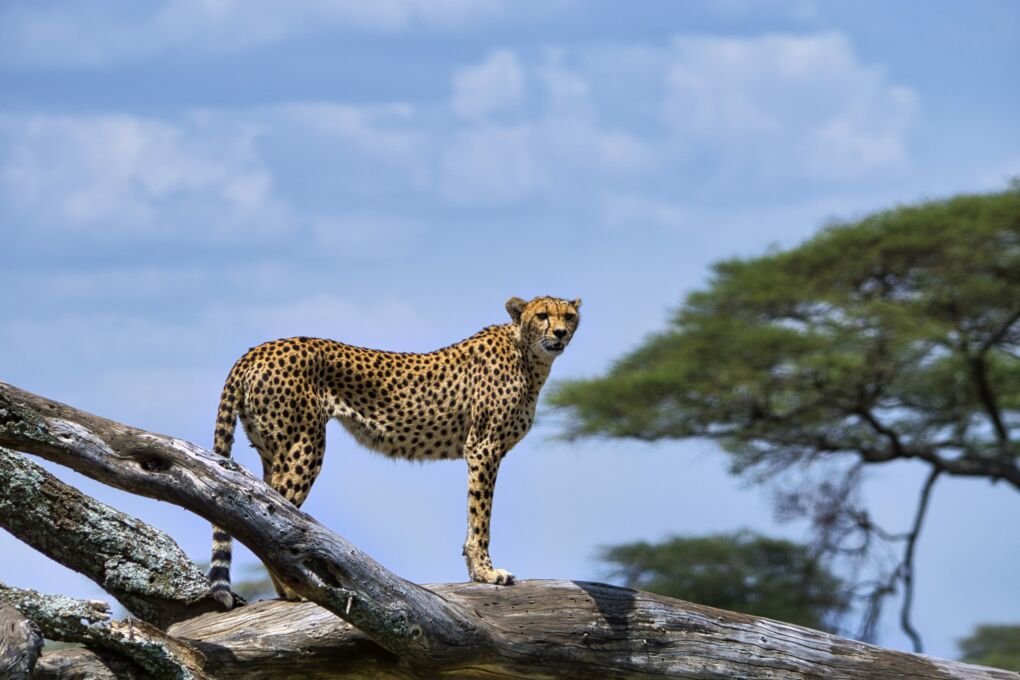 Always follow the rules
Rules are there for a reason and it's really important to follow them! Always stay in your car, don't open your doors or windows. most importantly stay seated throughout the drive and always turn your engine off when pausing to view wildlife at close range.
Respect the animals
On a self drive safari in South Africa, animals always have the right of way. Never feed or harass the animals. It's important to read up on different animals and know how to read their body language.
Get Insurance
Make sure you have insurance on your self drive safari in South Africa so you are covered for theft and medical expenses. There are a lot of adventurous activities to do in SA, and it's best to have peace of mind while driving, hiking, and trying some of the best food in the world.
First Aid Kit
Don't forget to take your first aid kit and make sure that, along with the usual suspects, it contains antihistamines, antibiotics, nausea medicine, and Imodium.
Have enough Petrol
Make sure you have enough petrol (fuel) so you don't get stranded on your drive. Also, make sure you have a spare tyre.
What to take with you on your self drive safari in South Africa
Remember to ensure anything you need is taken out of the boot of your vehicle before you enter the reserve, as you can't just hop out the car to fetch items on the go.
A map of the reserve (this will be usually handed out at reception). Don't rely on Google Maps, its rare to have signal in the bush.

Sunscreen

Insect repellent

Plenty of water

Snacks to keep you fuelled – trail mix, nuts, and hard candies

Binoculars
Where to go for a Self Drive Safari in South Africa
These are some of the best places to go for a Safari near Johannesburg:
Best Game Reserves for Johannesburg Safaris
Dinokeng Game Reserve
Lion & Safari Park
Kruger National Park
Mabula Game Lodge
Pilanesburg National Park
Dinokeng Game Reserve
Dinokeng Game Reserve is the first free-roaming Big Five game reserve in Gauteng that's next to an urbanized area. The reserve offers self drive safaris or guided drives.
Lion & Safari Park
A visit to Lion & Safari Park is one of the best day trips from Johannesburg. This park offers:
Self-drive safari near Johannesburg between 8 am and 5 pm every day in your own vehicle.
Guided Safaris
Bushwalks in small groups with a trained guide and you get to see the small things like the tiny dung beetles doing what they do best, that you might miss on a drive.
Photographers taking your photos on lion walks, cheetah walks, lion cub interactions, cheetah interactions, and giraffe feeding.
Kruger National Park
Being the biggest national park in South Africa, visitors can expect an abundance of wildlife sightings, various accommodation options (ranging from pristine lodges to "roughing it" in nature campsites), and a pure African bushveld setting as the backdrop. Here are some activities to expect at Kruger National Park.
Guided bush walks
Mountain bike trails
Night drives
Birdwatching
Play Golf
Mabula Game Lodge
Mabula Private Game Reserve is located two-and-a-half hours' drive from Johannesburg in the Limpopo province. This 120 km2 of beautiful bush filled with a wide array of animals. The reserve boasts 60 mammals, 300 bird species, the Big Five, and loads of insects and reptiles, due to its varied habitat and fauna.
Guided Quad bike safaris
Guided Horseback safaris
Hot air ballooning
Pilanesburg National Park
Pilanesberg is home to the Big 5, along with an abundance of flora and fauna. This national park and game reserve is the fourth largest park in South Africa. The volcano crater in which the park is situated erupted 1300 million years ago. Some of the best things to do in Pilanesburg include:
Hot air-ballooning
Self drive Safari
---
More Southern Africa Travel Guides
---
Disclaimer: This article contains affiliate links. This means that if you make a booking after clicking on a link, I may receive a small commission at no extra cost to you!