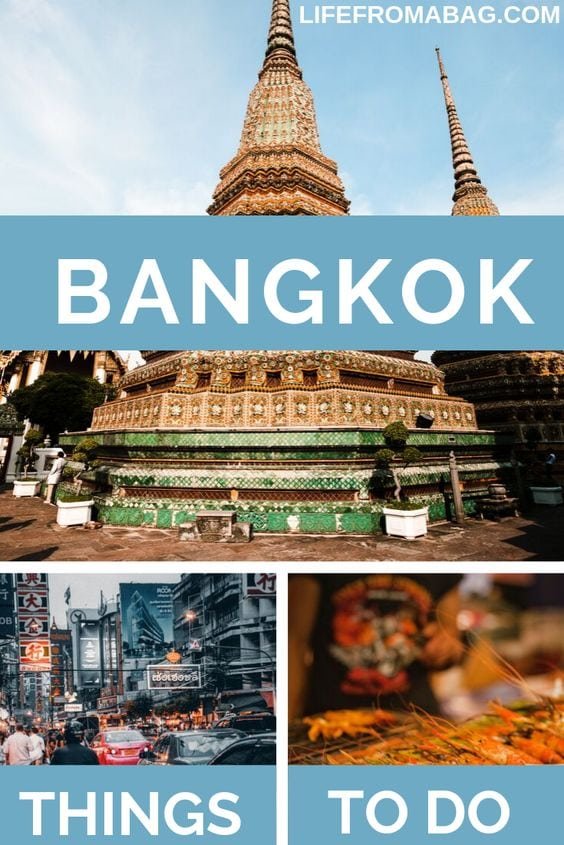 Bangkok is one of the most visited cities in the world, which is understandable considering that it's the gateway to Asia.
Whether you choose to spend 24 hours in Bangkok or you have time to spend 4 days in Bangkok, there is no shortage of day tours, places of interest in Bangkok, and hidden gems in this amazing city!
I recommend traveling the entire country of Thailand but realize that is just not possible for every person so for anyone planning a trip to Thailand for a shorter visit we have put together this awesome guide with other travel bloggers who are very familiar with Thailand to share fun things to do in Bangkok.
First Time in Bangkok?
First, check out our guide for everything you need to know before visiting Thailand for the first time, to help you get an introduction to the city before you move on to all these fun and unusual things to do below!
How to get around in Bangkok
Bangkok is notorious for crazy traffic but over the years the public transport system has improved and it's getting easier to get around.
The Skytrain (BTS) is the best way to get around but unfortunately it doesn't cover every part of the city. Taxi's and Tuk Tuks are another great way to get around if you're not in a hurry (traffic ????).
Keep in mind that they tend to be overpriced so always negotiate before getting into one or order from the Grab App to get a fixed price. Alternatively, make use of ferries to see Bangkok's many waterways.
Bangkok Travel Tips for First-Timers
A smile goes a long way as well.
As a sign of respect, don't forget to wai — slightly bow, with your palms pressed together in a praying position when you say hello and thank you.
When visiting a temple, make sure that your shoulders and your knees are covered.
Thai food is spicy. However, it's not unbearable and it's pretty easy to order. Ask for food that's prik (spicy) or mai pet (not spicy).
Tipping in Restaurants is not mandatory but appreciated.
Pack your own sunscreen or only purchase baby products in Thailand. Due to the obsession with skin complexion, most products have bleaching properties. There is a common perception in Thailand is that those who have lighter skin come from higher social strata, while those with darker complexions hail from the country's more unfortunate, rural regions. Darker skin locals are also called "black people".
Bangkok is famous for medical tourism with nearly 300 US board-certified specialists offering different types of procedures from orthopedics to cosmetics and reproductive surgeries.
Fun things to do in Bangkok
1. Night Bike Tour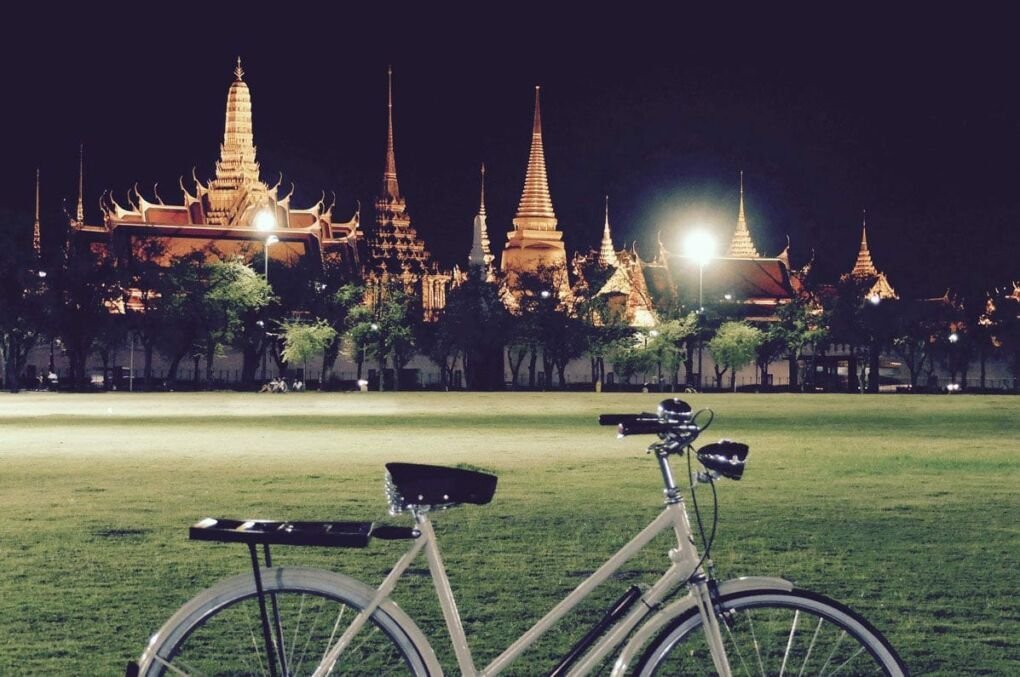 Picture this. It's your first time in the hot, sweaty, chaotic city of Bangkok.
Would you believe me if I said you should start with a bike ride? Probably not. One look at traffic and you'll be sure that's a death sentence. But wait, there is more. I am not talking about any old bike tour. I'm talking about a night tour of the historic district.
Nighttime is the best time to go on a Bangkok Bike Tour. All of the crowds have gone home, and the cool of the night replaces the heat of the day. You peddle past majestic temples, now closed for the evening, and down Koh San Road, still waiting to wake for the shenanigans to come. You'll get the lay of the land before you tackle these "most do's" at their peak.
You'll also see the local side of the city. The parks are filled with groups playing sepak takraw or kick volleyball which is a sport native to Southeast Asia. You'll pass the Tiger Temple, where Thai Spiritualists leave offerings of meat hoping for increased fertility. Perhaps most unusual, are the Buddha boutiques, where local craftsman fashion idols for wealthy patrons to donate to temples across the country. You never really know what you'll see, but one thing for sure. It will be a perfect introduction to Thailand.
Contributed by Jenn and Ed of colemanconcierge.com
2. The Airplane Graveyard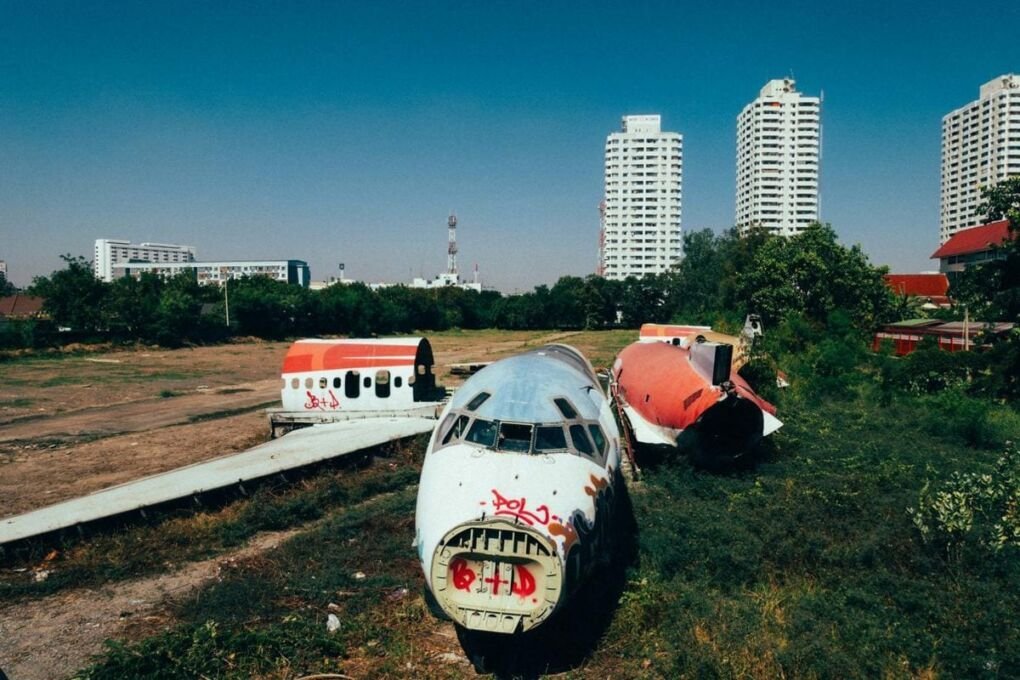 Nestled on the outskirts of Bangkok is somewhere quite unique: a collection of abandoned airplanes with a bizarre history.
Once owned by a businessman with a penchant for quirky initiatives, the vision was a quirky beer park where guests could sip pints surrounded by real aircraft. The business never made it off the ground, and neither did the planes: today they sit beside the highway after having become quite the hit with tourists.
For an entrance fee of 200 baht, visitors can enter The Airplane Graveyard and spend unlimited time exploring both the interiors and exteriors of the abandoned planes. Climb a ladder into the belly of the largest one and you'll have it to yourself. Graffiti speckles the interior of the plane but otherwise, many features of the vehicle including the cockpit, remain untouched. Sure, it feels a little eerie but it's a great place for bloggers, photographers, and Instagrammers to fill their feeds. The venue has already hosted several music videos thanks to its bizarre and quirky nature.
To get there from Bangkok, call a Grab scooter, ride your own, or take the cheap and scenic route: a riverboat from any port in Bangkok. The shots will be worth the ride, promise!
Contributed by Rose of www.wheregoesrose.com
3. Have a Thai Massage at Temple Wat Pho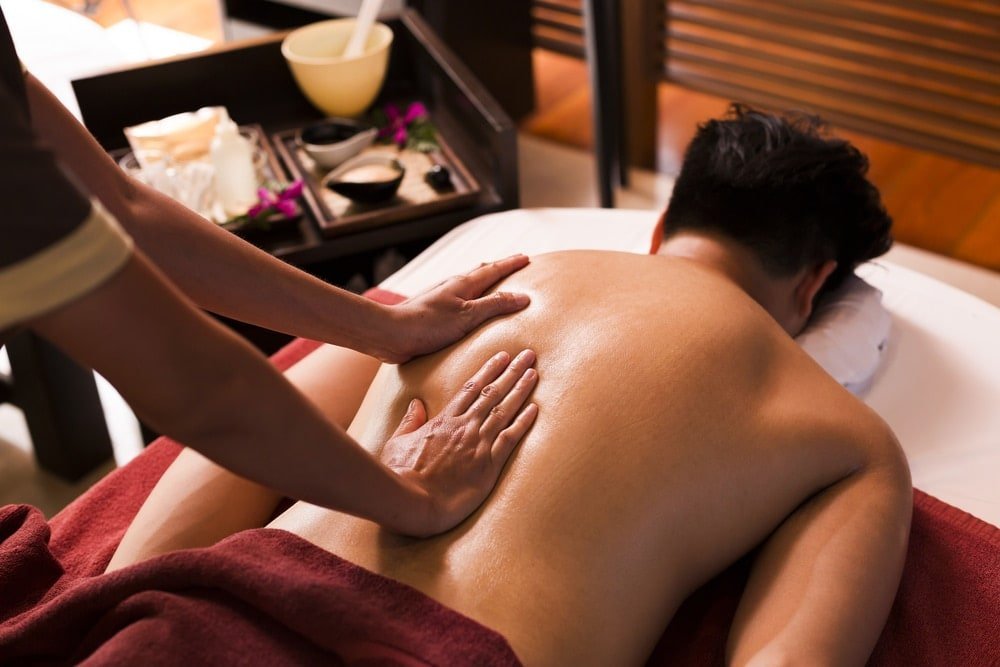 There's no better place to experience a Thai massage than in the land where it originated!
Massages can be as simple as a half an hour foot massage or as much as a full body. The Temple Wat Pho (with the famous reclining Buddha) was my favorite place for a massage, I also learned that it was the first public university in Thailand and the birthplace of the Thai massage.
Contributed by Eloise of MyFavouriteEscapes.com
4. Explore Taling Chan
Taling Chan is one of the more authentic floating markets in Bangkok, and a must on your Bangkok itinerary.
Located just a few kilometers outside of the city, it can be reached easily by both the BTS (metro) or car. If you are taking the BTS, ride it until the Wongwian Yai station. From here you can grab a car for the remaining distance. There is no need to book a tour to visit this market.
As you wander down towards the river you'll find a number of boats selling local salads, fish, and meat. Enjoy your food as you stroll, or pop down at one of the sitting areas, enjoyed by locals and tourists alike. Unlike the more touristy markets, you'll find that the food at Taling Chan is not only delicious but super affordable as well. For just 100 Baht ($3 USD) you can enjoy a one hour boat tour down the canal (with the most hilarious guides)! Why not finish the day with a quick massage? A perfect end to a half-day at the market.
Please note, this market is only open on the weekends, from 8am to 5pm on Saturday and Sunday.
Contributed by Taylor of TavernaTravels.com
5. See the Thonburi Canals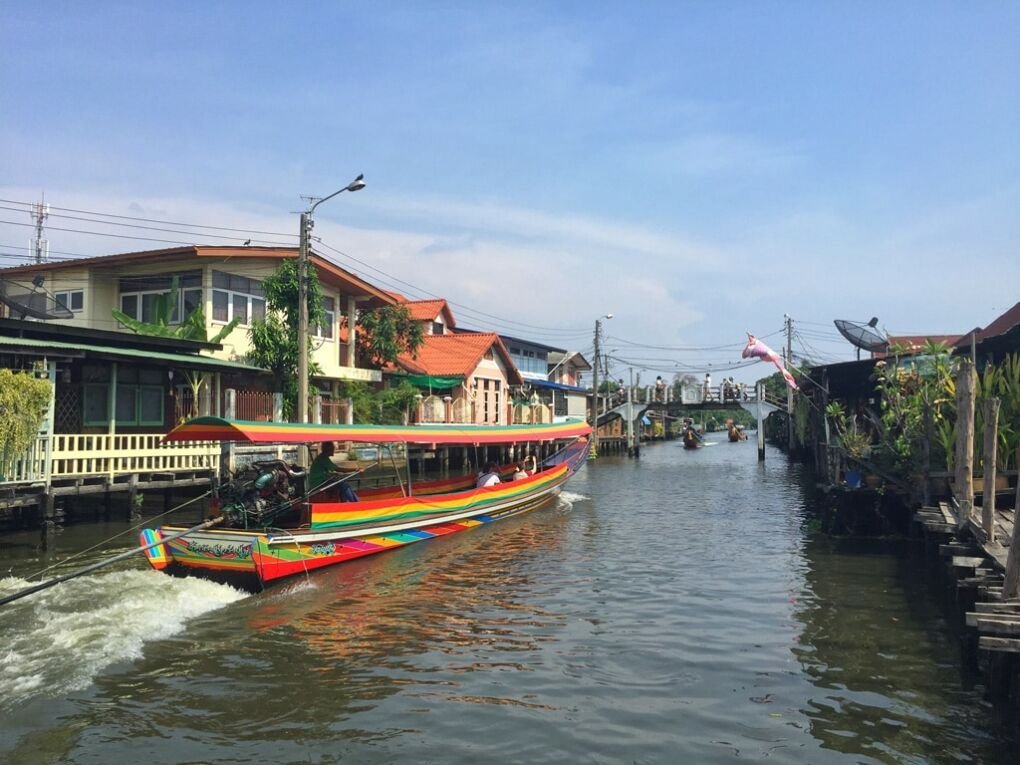 Taking a canal tour of the Thonburi area of Bangkok is a great way to see a different side of this bustling city.
Bangkok was once known as the 'Venice of the East' thanks to its abundance of canals during the 18th and 19th Centuries. Development and urbanization of the city meant that many of these canals were filled in to make way for construction and roads, but one area where these canals (or khlongsas as they are known) remain is Thonburi.
Thonburi is located across the other side of the Chao Praya River from the Grand Palace, and it remained an independent province from Bangkok until 1971. For this reason, it escaped a lot of the modernization and construction of the rest of the city and maintains much of its original rustic charm.
To explore the area, you can hire a long tail boat from one of the piers. As you cruise the maze of canals you will notice old wooden bridges, ramshackle teak buildings, and traditional temples alongside newer developments. Ask your boat driver to stop off at the Baan Silapin (Artist's House). Housed in a 200-year old teak house, this artist's community has an upstairs art gallery where you can watch the artists at work and holds excellent traditional puppet show performances.
Contributed by Marianne of www.mumonthemove.com
6. Explore Wat Saket
Wat Saket, or the Temple of the Golden Mount, was one of our favorite temples in Bangkok!
Located on the top of an 80-meter hill, or mountain, this temple used to be the highest point in all of Bangkok back in its heyday. Today, that's no longer the case, although this golden temple still offers amazing 360-degree views over the city of Bangkok.
To make it to the top, you have to climb up 300 steps. Luckily, there are many resting areas that are decorated with a multitude of bells and gongs. What made this visit even more special for us was that we visited Wat Saket during Songkran. Many locals were also visiting Wat Saket as a part of the traditional merit-making practices that are performed during this holiday.
The temple is open from 9 am to 7 pm and the entrance costs 50 baht ($1.50 USD).
Getting there is quite easy from Wat Pho. It's only a 30-minute walk from there if you're up for it. Otherwise, you can jump on bus 2, though somehow, this takes more time than walking. If you don't mind paying a little more, you could also always jump into a taxi or tuk-tuk.
Contributed by Carine & Derek of We Did it our Way
7. See the Worlds Most Venomous Snakes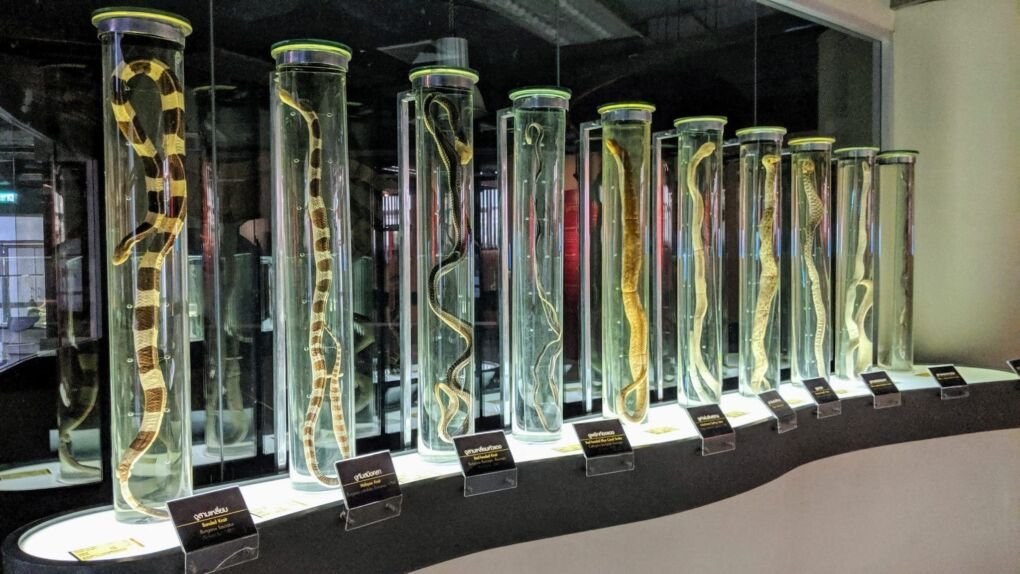 Unlike other animal farms or zoos in Thailand, the animals are kept here for a scientific purpose and are treated with care and respect.
The center specializes in research and production of anti-venom to treat victims of snake bites along with other vaccines. As the center collects their venom, all of the snakes housed here, including the 35 species on display for visitors, remain venomous. Each day you can witness a snake-handling show where professionals come face to face with a Siamese Cobra and a Viper. After the show, visitors can have a photo with one of the tame non-venomous snakes.
On weekdays, visitors to Bangkok's snake farm can watch the venom extraction demonstration in the center's 100-seat indoor arena. It's fascinating to see how these experts carefully handle the deadly snakes.
Upstairs you'll find a museum where you can find out a wealth of information about snakes. Everything from their evolution, an overview of the different species, and a myth-busting section debunking common misconceptions about snakes. Slightly difficult to find, the center is run by the Thai Red Cross and located near Chulalongkorn Hospital and University.
Contributed by Kieren from Got My Backpack
8. Shop at Chatuchak Weekend Market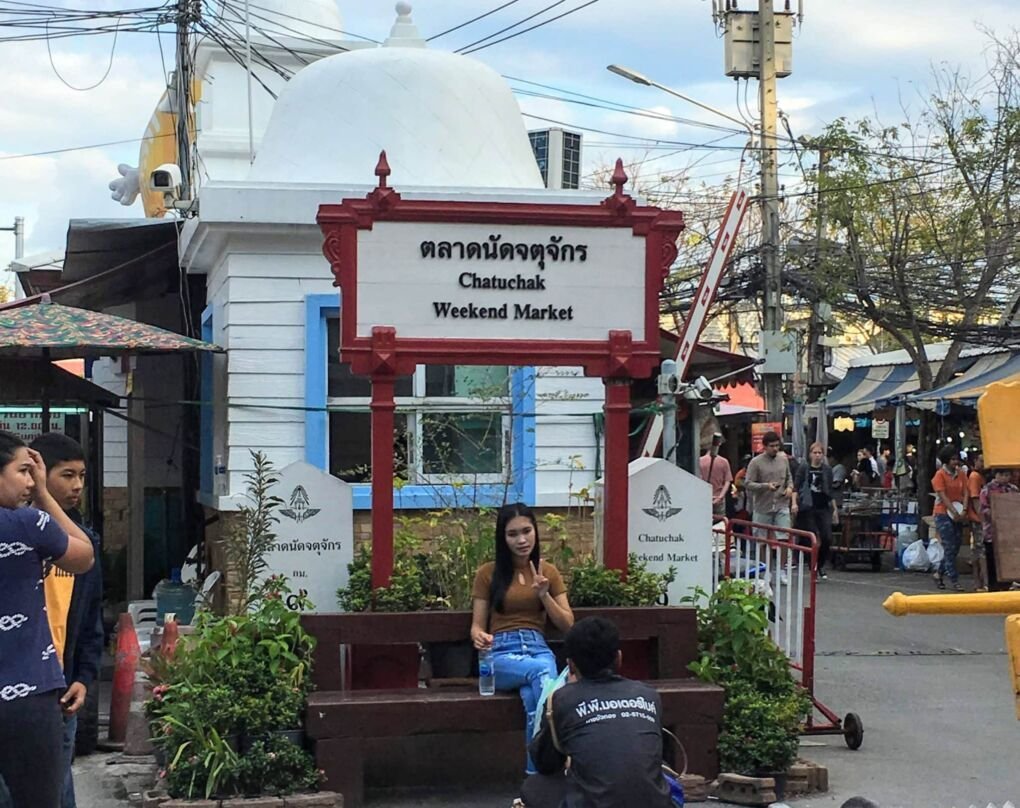 In a city full of tourist traps, head to a market where the locals love to shop: Chatuchak!
Chatuchak, also known as "JJ's" because of what the pronunciation sounds like in Thai, is the largest market in Southeast Asia and happens only on the weekends in Bangkok. It's worth planning your Thailand Itinerary around being in Bangkok on the weekend, just to visit this market!
Chatuchak can easily be accessed from central Bangkok because there is a BTS Skytrain station near it. From Siam Paragon Mall, for example, take the BTS Sukhumvit line to Mo Chit station and follow the crowds of people to Chatuchak.
When visiting, it's best to grab a map from one of the many information stations at the main entrances to the market. If you happen to enter Chatuchak from one of the many side entrances, you'll be immediately lost in the maze!
There is theoretically some level of organization to the market. Antiques are in one spot, as is clothing, crafts, pets, toys, kitchenware, and more. Mixed within the alleyways you'll find Thai massage parlors, street food stands, and souvenir shops. In the center of the market stands a clock tower – a great place to meet up with friends that you may have lost in the madness.
Chatuchak is a must-visit in Bangkok because it's a one-stop-shop for everything you can dream of. You can interact with locals at the street food stands, then shop to your heart's desire for hours in the massive market. It's especially great as a place to visit just before you leave Thailand to go home if you are looking for any type of souvenir. You'll find clothing, bamboo kitchenware, stuffed elephant toys, art, jewelry, candles, and an infinite amount of other souvenirs to bring home to friends and family. It's definitely worth planning your trip to Thailand so you can be at Chatuchak over the weekend.
Contributed by Erika from Erika's Travelventures
9. Cooking Class with Locals
Thailand is famous for its food, and cooking classes are just about everywhere – from beginners, children's classes, and professionals. There is a class for everyone.
10. The park is also home to giant monitor lizards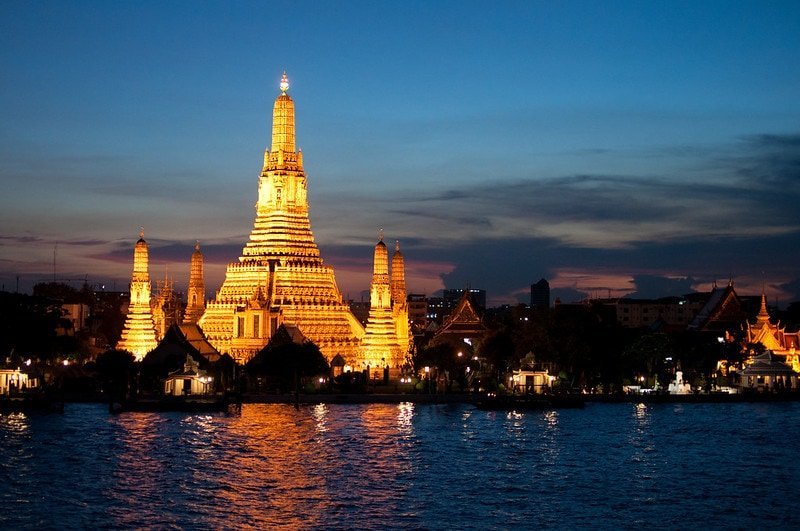 Wat Arun, which sits on the Thonburi side of the Chao Phraya River, is one of Bangkok's most distinctive landmarks. It looks completely different from any other temple in Thailand, with its spires (prang) covered in broken pieces of colored glass and porcelain.
The central spire is more than 70 meters tall and can be climbed via a very steep staircase for The park is also home to giant monitor lizards. Inside the ordination hall is a golden image of the Buddha and some wonderfully detailed wall murals. Wat Arun was once the home of the Emerald Buddha before the Grand Palace was built and the image was relocated there.
The temple's distinctive shape is said to represent Mount Meru, which the Buddhist faithful believe is the center of the universe. Its name translates to "temple of dawn", and it is allegedly called that because King Taksin arrived here at dawn after escaping from Ayutthaya when the Burmese took it over.
Despite the name, though, the best views of Wat Arun are not at dawn but at sunset, when its prang creates a striking silhouette when viewed from across the river. It's also worth staying until nightfall to see the temple lit up.
To get here, take a boat from the Saphan Taksin boat pier to pier 8. From there, you can pay just 3 baht to hop on the shuttle boat that will ferry you across the river
Wat Arun is open daily from 8:30am to 5:30pm, and entrance costs 100 baht.
It makes sense to combine a visit to Wat Arun with a visit to Wat Pho and its famous reclining Buddha statue just across the river. You could then have lunch at Home Café Tha Tien nearby, which serves tasty vegetarian and vegan Thai food.
Contributed by Wendy of thenomadicvegan.com
11. See monitor Lizards in Lumpini Park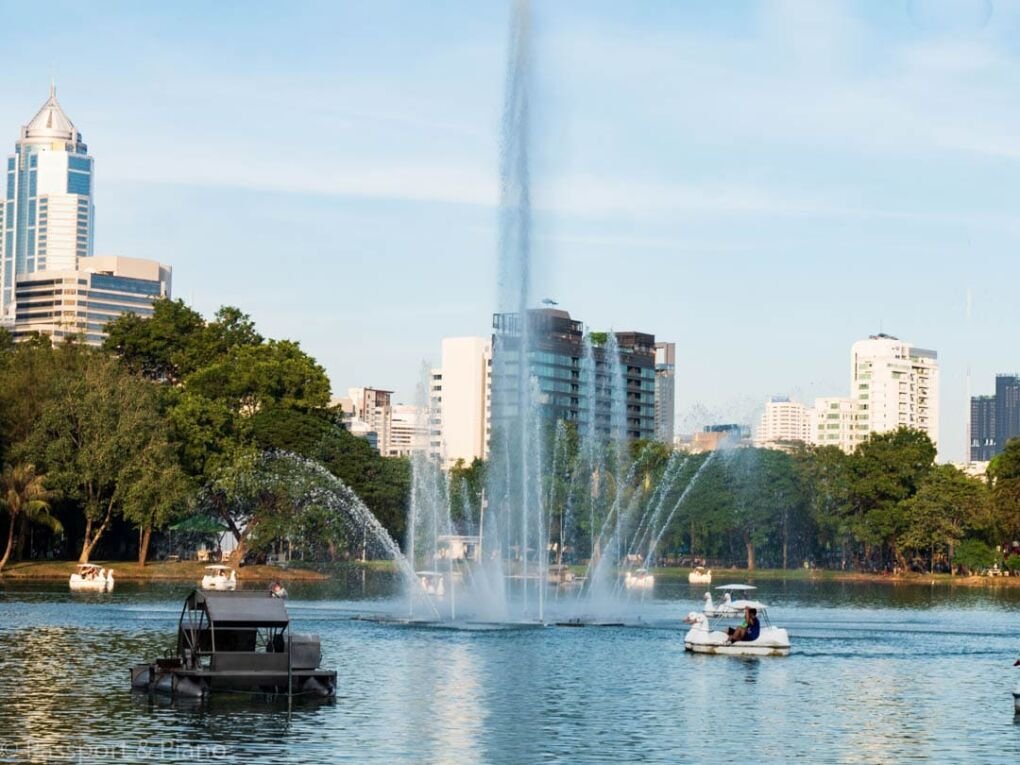 Bangkok is a vibrant city that will enlighten all your senses. However, it can also be a noisy and busy place, so if you're looking for a place to escape yet still want to have fun, head to Lumpini Park.
The easiest way to get there is to catch either the BTS to Sala Daeng or the MRT Silom station.
The park is lovely to stroll around, and there are two ornamental lakes to enjoy. For some fun on the water, you can hire a pedalo or small rowing boat. If you visit in the evening, you can have a giggle and burn off some calories by joining the free evening, aerobic class. There's also an outdoor gym and plenty of space to go running.
Locals come to enjoy a picnic and relax in the rare green oasis that the park provides in the heart of the city. If you want to join them, there's plenty of food stalls outside the entrance gates near the Rama VI statue.
As you sit and enjoy your picnic, you may be joined by some unexpected company. The park is also home to giant monitor lizards. When you first catch sight of one of these, you'd be forgiven for thinking that it was a crocodile, but don't worry they are harmless. After the initial shock, you'll be mesmerized by them and joining the other tourists snapping photographs.
At the weekend there's a market that sells local produce, and on Sundays, there's often live music in the late afternoon. After you've taken a stroll around the park head to the HI-SO rooftop bar in the Sofitel Hotel just outside the park. The views are magnificent and watching the sunset with a cocktail is the perfect way to finish off your visit to Lumpini Park.
12. Rot Fai Market (Train Market)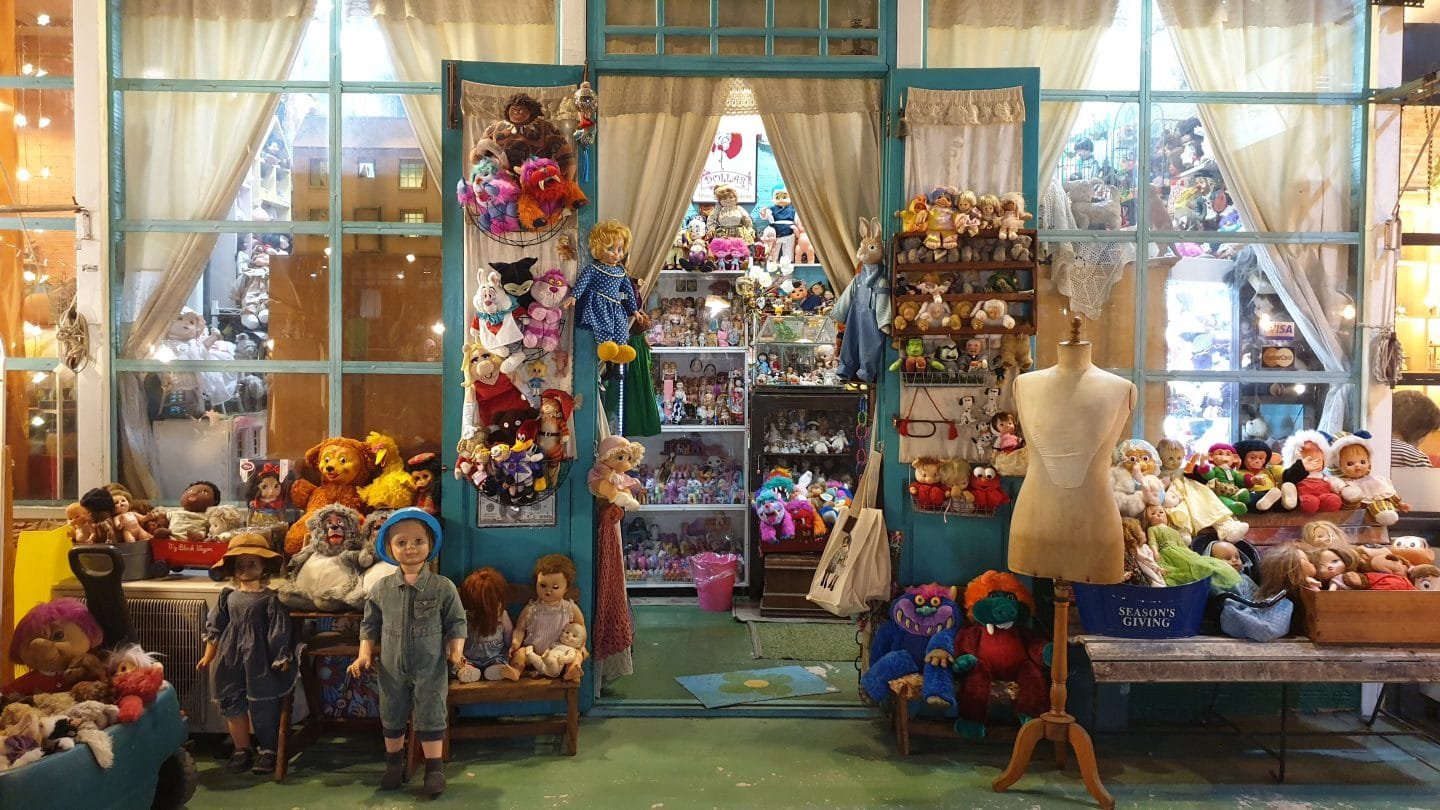 Checking out Bangkok's eclectic market scene is one of the best ways of exploring the city and grabbing yourself a bargain.
From the seemingly endless lanes of Chatuchak Market to the slightly seedy surroundings of Patpong, there is something to satisfy all tastes and wallets in the Thai capital. My favorite, though, has to be Talat Rot Fai (or "The Train Market" as it's also known) – a market with a fascinating story.
Originally opened in 2011, it occupied a disused trainyard near Chatuchak Market. However, it was demolished just two years later before springing up on the other side of the city, just behind the Seacon Square shopping mall. The new venue didn't have any connection to trains or railways but the original name stuck.
The current reincarnation of Talat Rot Fai is home to hundreds of stall vendors selling everything from clothes and toys to electronics. Yet, there is also a bit of a hipster vibe about the market with several physical stores selling vintage t-shirts, classic types of vinyl, and all manner of knick-knacks. Exploring these alleyways towards the back of the market is satisfying and it's possible to find some pretty unique things. Or get a haircut at one of the classic barbershops before walking in on an impromptu concert around the corner.
Of course, it wouldn't be a Bangkok market without a healthy dose of street food stalls keeping the shoppers happy. You can find pretty much anything from traditional Thai classics like pad thai and papaya salad to exotic meats and huge seafood platters. In addition, there are also plenty of restaurants and bars around the perimeter. You definitely won't go hungry at Rot Fai Market!
While Talat Rot Fai is one of the most popular markets in Bangkok, it manages to retain an authentic feel. This is partly due to its distance from the city center – the nearest BTS station (On-Nut) is still around a 30-minute taxi ride away. This sees fewer tourists make the journey, who opt for Talat Rot Fai's second location in Ratchada.
It's absolutely worth the trip, however. An eclectic mix of stalls, quirky stores, delicious food, and a festive atmosphere make Talat Rot Fai one of the most fun ways you can spend an evening in Bangkok.
Contributed by Alexei of travelexx.com
13. Eat at the Unicorn Cafe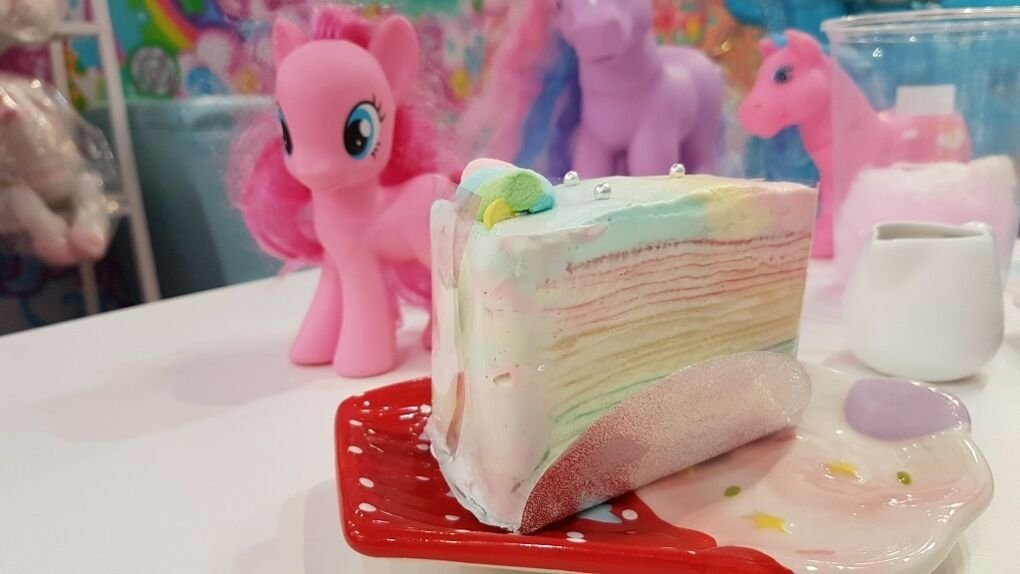 The Unicorn Cafe in Bangkok has quickly become one of the most popular cafes in Bangkok, and visitors from all over the world come here to enjoy the rainbow cakes, my little pony decorations, and of course, try out the unicorn outfit while eating cakes and food in all sorts of colors you can imagine.
It's a fun place to visit in Bangkok regardless of your age, and it's a great place to take your kids or just come here to get silly with your friends. The Unicorn Cafe is located in the district of Silom, and the best way to get here is to take a Grab taxi, which you can order easily in the app.
At the cafe, you can dine with stuffed animals and have unicorn toys and decorations at your table. You can also buy lots of unicorn souvenirs before you leave. The prices are reasonable and there is no entrance fee to the Unicorn Cafe, but you might want to get there early in the morning around the opening, otherwise, you might have to make a reservation in order to get a seat.
They only have about 8 tables, and it's quite popular both among foreigners and locals.
Contributed by Alexander of www.destinavo.com
When to visit Bangkok
The best time to travel to Thailand depends on what kind of vacation you are dreaming of. From March to June, the weather is hot and humid.
This isn't great for sightseeing, but perfect for relaxing at the beach and water activities. June to October is monsoon season which is not a great season for beachgoers due to excessive rain and tides. October to February is the cool season in Thailand and the perfect time to see the picturesque green mountains, rice terraces, and winter flowers.
More Asia Travel Resources
With so many things to do in Bangkok, if you need help planning your Thailand Itinerary, here are some great resources to help you.
10 Best Cities to live in Asia
Get Insurance before visiting Bangkok
Use travel insurance while visiting Bangkok so you are covered for theft and medical expenses. There are a lot of adventurous activities to do in Thailand, and it's best to have peace of mind while hiking and doing water sports.
I highly recommend World Nomads.
Find out why I recommend World Nomads, check out my World Nomads Insurance review.