Teaching English Abroad as a South Africa is one of the best ways to travel the world and earn almost double the average teaching salary on offer locally.
If you are looking for ways to make money while traveling? For a job with a good salary, flexible hours, accommodation included (in most cases). Become a teacher and enjoy great job satisfaction.
While teaching can be challenging, this career is also rewarding! You'll be responsible for guiding the academic and personal development of your students. If you're patient, creative, and organized, this might be the right job for you.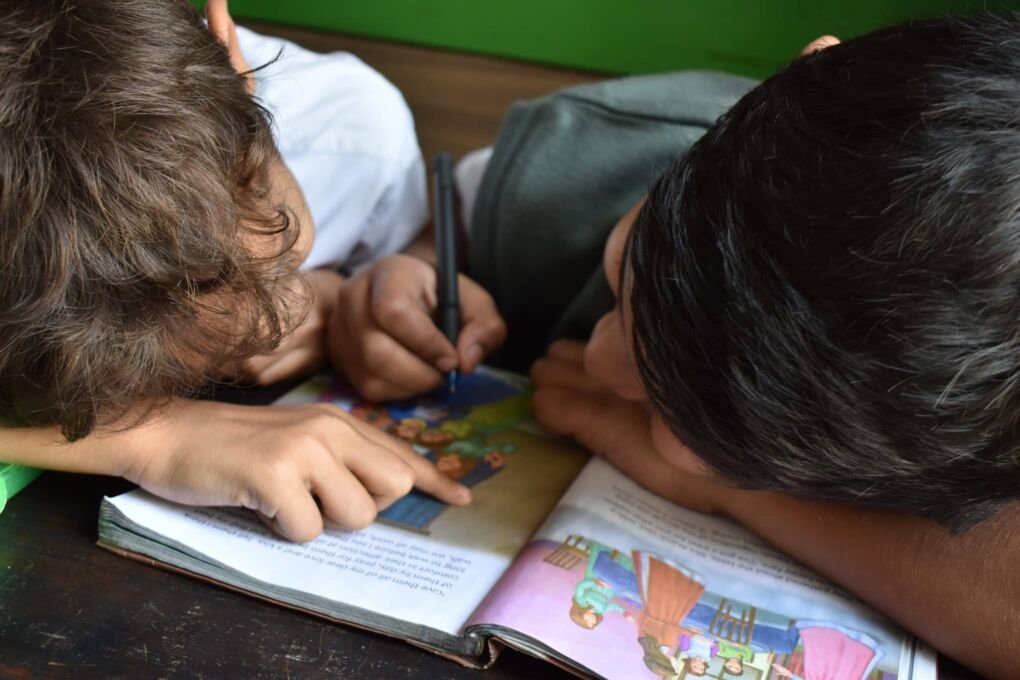 Pros of Teaching English Abroad
Housing allowance
Airfare allowance
Paid vacation
Monetary bonuses (sometimes offered for contract extensions).
Cons of Teaching English Aboard
Monetary penalties (such as for early termination of contract)
Restrictions on tutoring privately, outside of your job (if this is something you're interested in doing for extra money).
This isn't a long-term job as most

contracts for teaching English abroad

are valid for 1 year.
Beware of recruiters (agencies), there are a lot of agencies that offer to help you find work in exchange for a fee. Not all agencies are equal and legit, some will create fake visa documents and you will end up having legal trouble like these South Africans who were arrested in China. It's important to do your research.
TELF Courses in South Africa
In general, what is needed to be an English Home Tutor or teach English abroad:
Requirements for Teaching English Abroad
The qualifications needed to teach English abroad are a bachelor's degree and a TEFL certificate
There are many options for paid and free TEFL courses these days. You can take a course online or in person, as a 2-week intensive, or on weekends over a longer period, in your hometown or your teaching destination.
TESL vs. TESOL vs. TEFL
TEFL is for teaching English in non-native English-speaking countries to speakers of foreign languages.

TESL is for teaching English in native English-speaking countries to speakers of foreign languages.

TESOL is for teaching English in both non-native and native English-speaking countries to speakers of foreign languages.
A passport from a Native English-speaking country like Australia, Canada, Ireland, South Africa the United Kingdom, and the United States is also a plus, but not totally necessary.
Although some schools will hire teachers who don't meet these requirements, you need to meet these guidelines if you want to get a work visa and work legally.
Teach English online for South Africans
There are some of the best companies that offer online English teaching jobs for South African teachers. If you choose to teach online you will need an account with a bank for digital nomads for fast international payments.
SayABC

Up to $17 USD per 40 minutes.

Palfish

From $10 to $18 per hour.

Hujiang

ABC360




From $11 to $15 per hour.
Best countries to teach English abroad
These rankings for the best countries for teaching English abroad as a South African are based on a few factors:
The availability of jobs and teaching programs

The average teaching salary and cost of living

The overall quality of life

Location and ease of traveling with a South African passport
Top 5 best countries to teach English Abroad
Asia is a popular region for new teachers, since salaries are better than in Europe & South America and in most cases work experience isn't required. Teachers in Asia earn between $1000 – $3000 per month, depending on the school, teachers' qualifications, and country. Popular countries to teach English include South Korea, Thailand, Japan, Vietnam, and China
Teachers in the United Arab Emirates earn the most lucrative salaries and they don't pay tax as UAE is tax-free. Most schools in UAE only hire teachers with experience and qualification in education is usually required.
China
China is one of the most popular countries where people move to teach English. There are many South African teachers in China and you won't have a hard time fitting in.
It's important to do research and make sure you're signing up with a reputable agency to avoid getting deported like these South Africans who were jailed in China for having incorrect visas.
Thailand
Due to the heat, traffic, and population density, Bangkok is not the ideal place to move to but its where most of the teaching opportunities in Asia are. then you'll be rewarded with great nightlife, tasty cuisine, and plenty of things to see and do.
South Korea
The Asian country contracts offer much more assistance than European/South American programs. With many places to visit in South Korea, the country offers both bustling cities and peaceful countryside.
Turkey
Famous for its exquisite mosques, beautiful coastline, and delicious cuisine, this Eurasian country is a favorite destination for expats and travelers alike.
United Arab Emirates
If you want to teach English in the UAE, Moving to Dubai from South Africa might be the best option for you!
if you are a qualified educator and you want a high salary. The UAE is the country that pays the most for those teaching abroad, with a large sum ranging from £2500 to £4150 per month (in Dubai).
Cost of Teaching English Abroad as a South African
TEFL Certification: Depending on whether you choose an accredited online or in-person class – the costs of TEFL certification in South Africa ranges from about R3000 – R6000

($180 to $400).

Transportation to your destination country: Most companies require you to pay for your flights and they reimburse you with your first salary. Typically, its costs R6600 – R16,500

($400-$1000)

for South Africans traveling to other continents.
Support in your new country until you start getting paid: even if you have a job waiting for you when you arrive, you won't typically get paid on your first day of work. These expenses can range from R16,500 -R33,000

($1000 – $2000)

, if your housing is not provided, you need to support yourself in a foreign country/ city during your first month.
Dress Code:
Teaching English in South Africa
If you're considering teaching English in South Africa, you need to be aware that there isn't a huge demand for English teachers in South Africa as English is one of the official languages.
How much do teachers earn in South Africa
The average salary of South African teachers is barely reaching R 21,000 a month, according to a survey by the jobs site Indeed, English teachers in China can earn up to R41,000, according to the TEFL Academy.
Housing allowance for teachers in South Africa
Most teaching jobs in SA don't have a housing allowance.
Can I cancel my contract early when teaching English abroad
Yes, you can cancel your contract early when teaching English abroad but keep in mind that if you choose to do this, your agency might not agree to pay for your flight home.
Teaching abroad agencies in South Africa
Where to find teaching English Abroad Jobs
Volunteer Programs
Do some good while saving money on accommodation and food. With organizations like – Worldpackers, Workaway.info and WWOOFing.
Exchange Programs
Job Boards