A beautiful city embodying Georgia's colourful history, Tbilisi is the perfect balance between old and new. Its cobblestone streets are lined with modern-day pubs and clubs, but the capital city itself is surrounded by historical buildings dating back to periods of Persian and Russian rule. Tbilisi's interesting architecture, inspired by Eastern Orthodox, art nouveau and Soviet modernist influences, is the main reason that people visit here. Traveling to Tbilisi isn't as expensive as going to other capital cities in nearby countries in Europe, but if you want to make the trip even more budget-friendly, check out these amazing hostels in Tbilisi that are sure to be easy on your bank balance.
Top Hostels in Tbilisi
Fabrika Hostel
I recommend Fabrika Hostel above all others because not only is it one of the coolest hostels in Tbilisi, but it's probably one of the most unique hostels in the world! The building itself is one of the largest and most historic buildings in Tbilisi, housed in a former soviet sewing factory. This hostel is part of a larger community, and you will find all types of creatives hanging out here either in the bar, the cafe, the games room or the funky barber shop. The hostel itself can host hundreds of guests and have many fun activities to ensure you make friends easily and feel at home. An amazing place!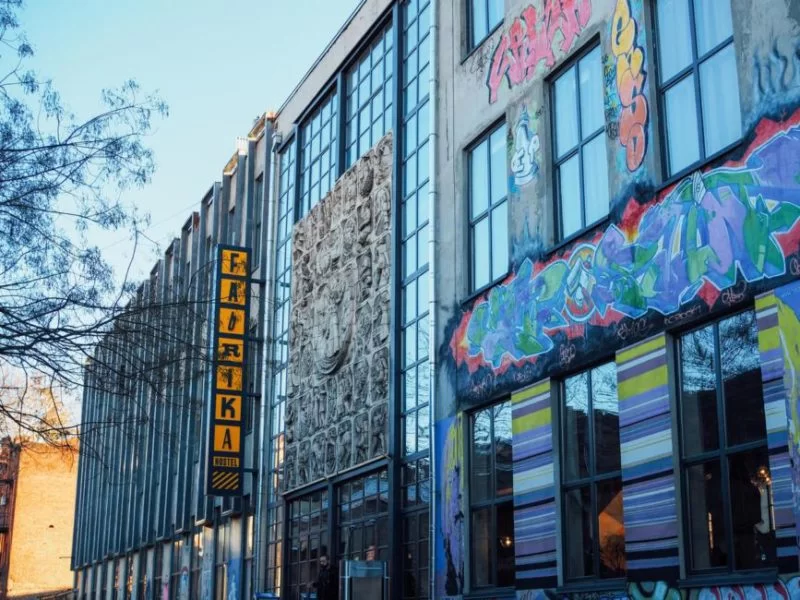 Deso Hostel
Located in the center of the city, Deso Hostel is a walking distance from numerous pubs, restaurants, cafes and galleries. If you want a quick access to the city's popular destinations, staying at Deso Hostel will make transportation really easy for you. In fact, guests who stay here opt for a walking tour around the city's tourist spots given its proximity from these landmarks. For example, the Tsibili Opera and Ballet Theatre, the Tbilisi Concert Hall, the Samaia Garden, the Mtatsminda Pantheon, and the Presidential Palace are all within a mile from the Deso Hostel.
The hostel offers different accommodations for different types of guests, from dormitories to family rooms. You can share a room with other guests or rent a private room if you're traveling with friends. It also has Wi-Fi, so you can keep in touch with friends and family and update your social media during your vacation.
READ NEXT: Best Hostels in Lisbon, Portugal
Marco Polo Hostel
Marco Polo Hostel is also close to some of the city's most popular destinations. From the hostel, you can easily walk to the Rose Revolution Square, the Marjanishvili Theatre, the Tbilisi Circus, the Heroes Square, and the Rustaveli Theatre, which are all within a mile from here.
There's a shared living room/sitting area and dining/kitchen area for guests to get to know each other. The hostel has a private room with a double bed for couples, a twin room with two bunk beds for a group of people traveling together, and two dormitories with bunk beds for those who don't mind sharing a room with other guests. Like the Deso Hostel, Marco Polo Hostel also has free Wi-Fi.
Shakespeare Rooms
For foodies everywhere, if you want an accommodation that's close to Tbilisi's cafes and restaurants, Shakespeare Rooms is the right place for you. It's walking distance from some of the city's favorite food places including Chashnagiri, an Eastern European restaurant, and Bar Warszawa, a pub where you can get drinks and meet locals. From the hostel, you can also walk to the Pushkin Park, Sioni Cahtedral, Bridge of Peace, Cathedral of Saint George and the Tbilisi Botanical Garden.
Shakespeare Rooms hostel has a double room with a view of the Mtatsminda Mountain, for if you want to see a beautiful scenery when you wake up. It also has other rooms, including a dormitory for solo guests. Other amenities include free Wi-Fi, airport shuttle service, and a mini-market on site.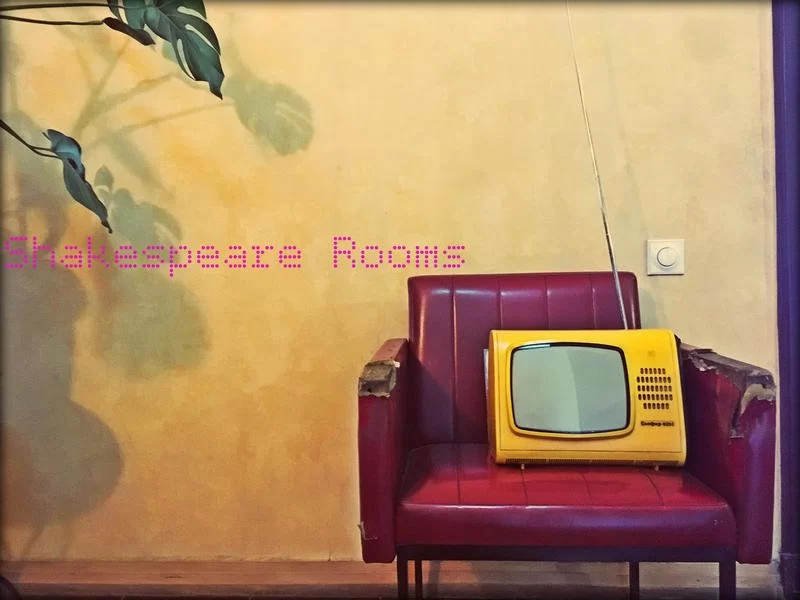 Memories Hostel
Small yet cozy, Memories Hostel is a great place to meet fellow travelers who are exploring Georgia's capital city. It's a quaint, little hostel that encourages its guests to get to know each other and to build a small community while they're staying in Tbilisi. Most guests gather in the common area at night to drink and play board games. In fact, community is the best selling point of the place, especially when all of their rooms are dormitory-style. Guests have commended the hostel for its hospitality and friendliness. If you want to feel at home in Tbilisi, Memories Hostel will make you feel just like that.
Even though some of the city's most popular landmarks aren't as close to Memories Hostel as they are to the previous hostels in this list, you can still walk to several tourist spots in the city. The Mtatsminda Mountain and Mtkvari River are also close by, so you can easily go for a nature and hiking trip if you stay in this hostel.
While at Memories Hostel, you can also enjoy evening entertainment and other activities, use the free Wi-Fi, and relax at the shared lounge and TV area. One of the coziest hostels in Tbilisi.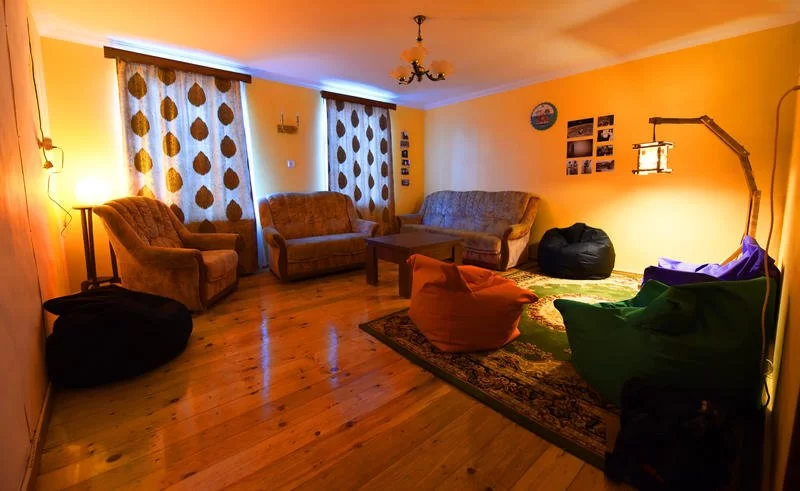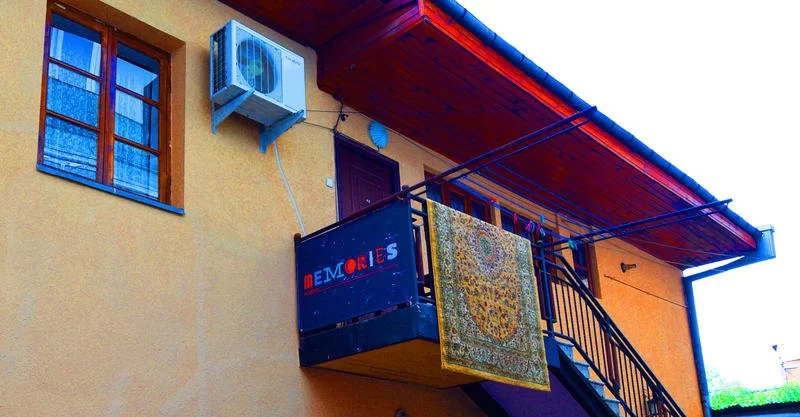 Hostel Mountain 13
Hostel Mountain 13 is one of the most luxurious hostels in Tbilisi by a long shot. It has a cozy patio adorned with beautiful outdoor lights where you can see a breathtaking view of the city. It's a great spot to have a drink at night and chat with your fellow guests. Inside, the hostel has numerous private rooms, but the dormitories are quite pretty and private as well. Each bunk bed is divided into two "cubes" that have privacy curtains and under-the-bed storage spaces for your convenience.
Some of the tourist spots that are close to the Hostel Mountain 13 include the Georgian National Academy of Sciences, the Tbilisi Concert Hall, the Rose Revolution Square, the Samaia Garden, and the Mtatsminda Pantheon. For a night out, you can visit Lolita, a café/bar inspired by New York City.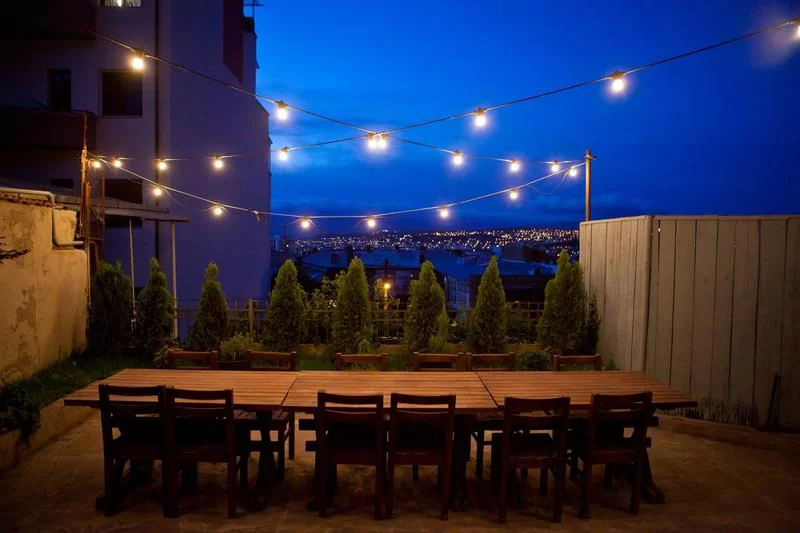 Red Fox Guesthouse
Lastly, Red Fox Guesthouse is in Old Tbilisi, which means it's closer to historical tourist spots, just like Why Not? Legend Hostel. If you want to visit old landmarks in the city, you can do a walking tour around the neighbourhood if you stay in this hostel.
The Red Fox Guesthouse has a lot of options in terms of accommodations. It doesn't have a dormitory-style room, but it has big rooms for guests who come in groups. Among its amenities, you can enjoy the free Wi-Fi, rent a bike, and meet other guests at the lounge area and outdoor terrace.