Often dubbed the 'Venice of The North', Amsterdam is a city trip you don't want to skip.
What started way back in the 12th century as a tiny fishing village has blossomed into a dynamic, multicultural hive of arts and culture.
Stereotypically, when thinking of Amsterdam thoughts of tulips, cheese, weed, and prostitution may spring to mind. But there's so much more to do even if you only have a few days in Amsterdam. Heritage art museums, winding canals, world-famous nightlife… oh, and the Anne Frank house, but be sure to book that one early.
Interestingly, while among the safest cities in Europe, Amsterdam is the least safe city in the Netherlands. But don't worry, you (and the millions of other tourists who flock to Amsterdam every year) are unlikely to run into any issues if you stay sensible.
Why Visit Amsterdam?
Amsterdam has all the makings of the perfect city trip.
You'll be met with a vibrant music scene and a mishmash of global cuisines to munch your way through. Try the Dutch 'kroket' (a deep-fried ragout in breadcrumbs) after a stint at one of the city's many techno clubs. Try Radion or De School. Or, fill up on the popular Surinamese 'roti' before a night at Cafe Alto Jazz bar.
Avid shoppers can stroll through the boutiques and cafes along the Nine Streets, or take the free ferry to Europe's biggest flea market Ijhallen.
Visiting in the summer? Pack a picnic and join the locals for a swim in the Amstel River at Javakade or Marineterrain. For winter tourists, check out the city's many Christmas Markets before ice skating at the Rijksmuseum.
With so much to see and do, you can venture beyond the touristy center to take advantage of everything Amsterdam has to offer. Get the scoop on what's hot in town by asking locals for their recommendations — they're happy to help.
Is Amsterdam Dangerous?
Despite its reputation as a sleazy, 'anything goes' party city, Amsterdam isn't dangerous for tourists. Strong police presence and strict laws on everything from street drinking to using your phone while cycling sees to that. If you've visited Paris or London before, you'll find Amsterdam feels far safer.
The tolerant approach towards prostitution and marijuana in The Netherlands means better regulation of such pastimes. So, as long as you avoid specific neighborhoods at night and don't get caught up with the wrong crowds, you can expect to have a fun, relaxing trip.
In most cases, Amsterdam is only dangerous for your wallet. Financially speaking. Along Damrak and Rokin (the streets stretching from Amsterdam Centraal station to Munt Square) you'll find stores selling as much tourist tat as your heart desires, with sky-high prices to boot.
Dangerous Areas in Amsterdam
Nieuw West and The Bijlmer
Although these parts of Amsterdam are slowly becoming gentrified, Nieuw West and The Bijlmer have a consistently high crime rate. The former is in the West, and the latter in Zuid-Oost (southeast).
Both areas have high levels of unemployment and poverty, resulting in higher crime rates. It's a far cry from the picturesque Amsterdam shown to tourists.
Shootings, stabbings, muggings, drug crime and burglaries are not uncommon in these areas, so we advise you to be very cautious if traveling through them — especially at night.
The Red Light District
Unless you've been living under a rock, you'll know prostitution is legal in The Netherlands.
Smack bang in the center of Amsterdam, five minutes walk from Central Station, you'll find the Red Light District. It's The Netherlands' most famous prostitution area, attracting hordes of tourists to its sex workers, sex shows, sex shops, and pubs.
In the day, it's safe to walk through, granted you keep a tight hold on your bag when wandering the crowded alleyways. However, at night the Red Light District attracts some pretty unsavory characters. Aside from leering men, you'll also find a good few drunks and drug dealers loitering around past midnight.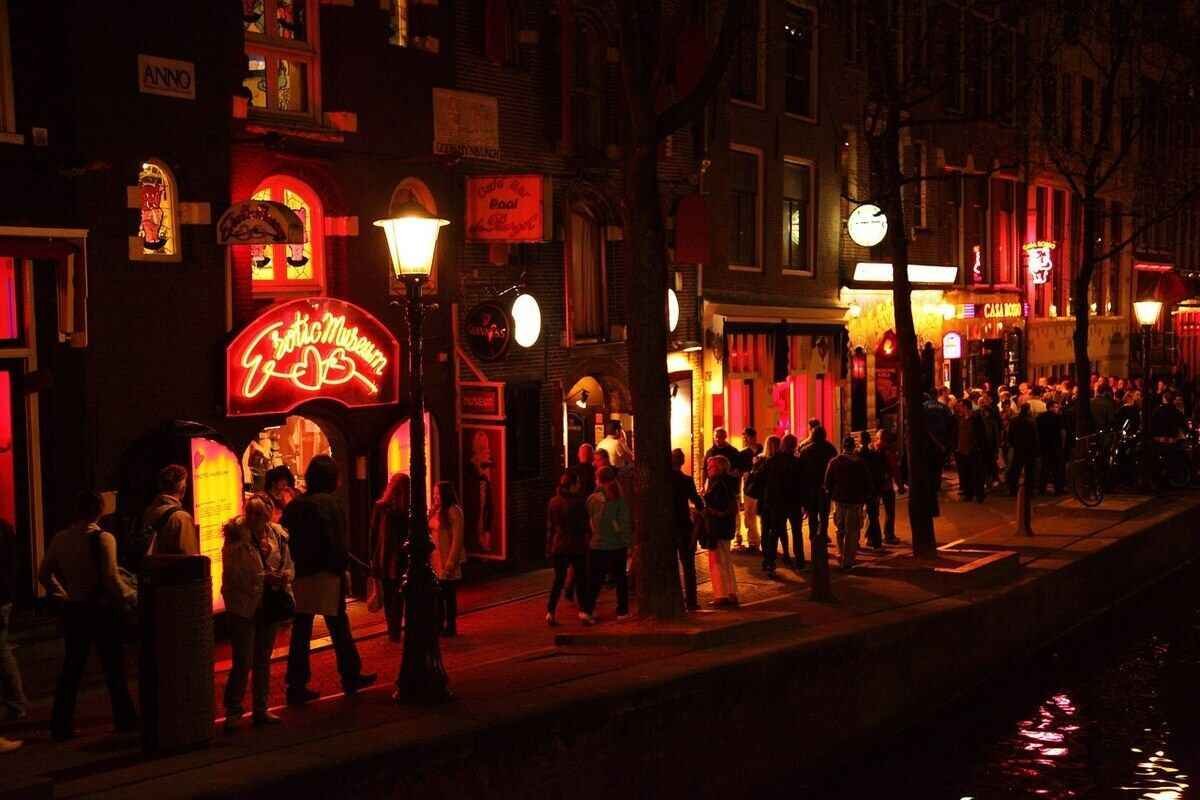 Is it Safe to Live in Amsterdam?
Totally safe. And even safer if you're rich. Most neighborhoods are very gentrified and jam-packed with hipster stores and quirky cafés.
Unfortunately, the housing crisis in Amsterdam has resulted in many students, expats, and lower-income families being forced into the city's rougher neighborhoods and outskirts. For those who can afford to live more centrally, Amsterdam is a friendly, multicultural city with endless parks, cafés, and museums to explore.
There are some safety issues to watch out for, as crime does happen in the city. But if you stay street-smart, don't get too intoxicated on nights out, and avoid dodgy characters, you'll be fine.
Also, watch out for trams and bikes. These can come out of nowhere, and bike accidents are common. The local cyclists can get a bit of road rage with tourists too.
Safe Areas/Cities in Amsterdam
The Jordaan
Cobbled streets, pretty gardens to peek into, and some of the nicest canals in Amsterdam awaits. Wave goodbye to the tacky tourist stores when you enter the Jordaan, and say hello to a quieter, classier area.
Take your pick of its culinary offerings, from patisseries to pasta and wine bars. Check out the Westerstraat Market, held in the street every Monday. After you've worked up an appetite, head to Winkel 43 for a slice of the best apple pie in Dam.
Fancy something more hearty? Take a left off Westerstraat to explore the restaurants and wine bars tucked away in The Jordaans' backstreets.
De Pijp
Home to the eclectic outdoor Albert Cuypmarket, where you can buy anything from furniture to chocolate genitalia (each to their own) De Pijp is a must-visit in Amsterdam.
This trendy neighborhood is beloved by locals and tourists alike. Grab a tasty Italian sandwich and cannoli at Alberto's and picnic in Sarphatipark, an English-style park filled with ponds and bridges.
Afterward, hit up De Pijps' Vintage stores and round off the day with dinner at one of the area's many global cuisine restaurants. Try the delicious ramen at Sora Sapporo before grabbing some beers at the South African bar 'The Lion's Head'.

Oud-Zuid (Museum Quarter)
It wouldn't be Amsterdam without its art. You're likely planning to visit the famous Rijksmuseum during your stay in Amsterdam, or perhaps the Stedelijk for modern art. Either way, your visit to the Museum Quarter needn't end with the museums.
This former marsh is now the poshest area in Amsterdam, where high-end shopping streets and fancy restaurants meet top-notch coffee spots.
Relax at Museumplein, where you can skate in winter and picnic in summer. Then hop on the number two tram down to Oud West, (considered one of the most beautiful tram journeys in the world), or take a short walk to Vondelpark. The biggest and most famous park in Amsterdam, Vondelpark is a great free activity for a backpacker on a budget.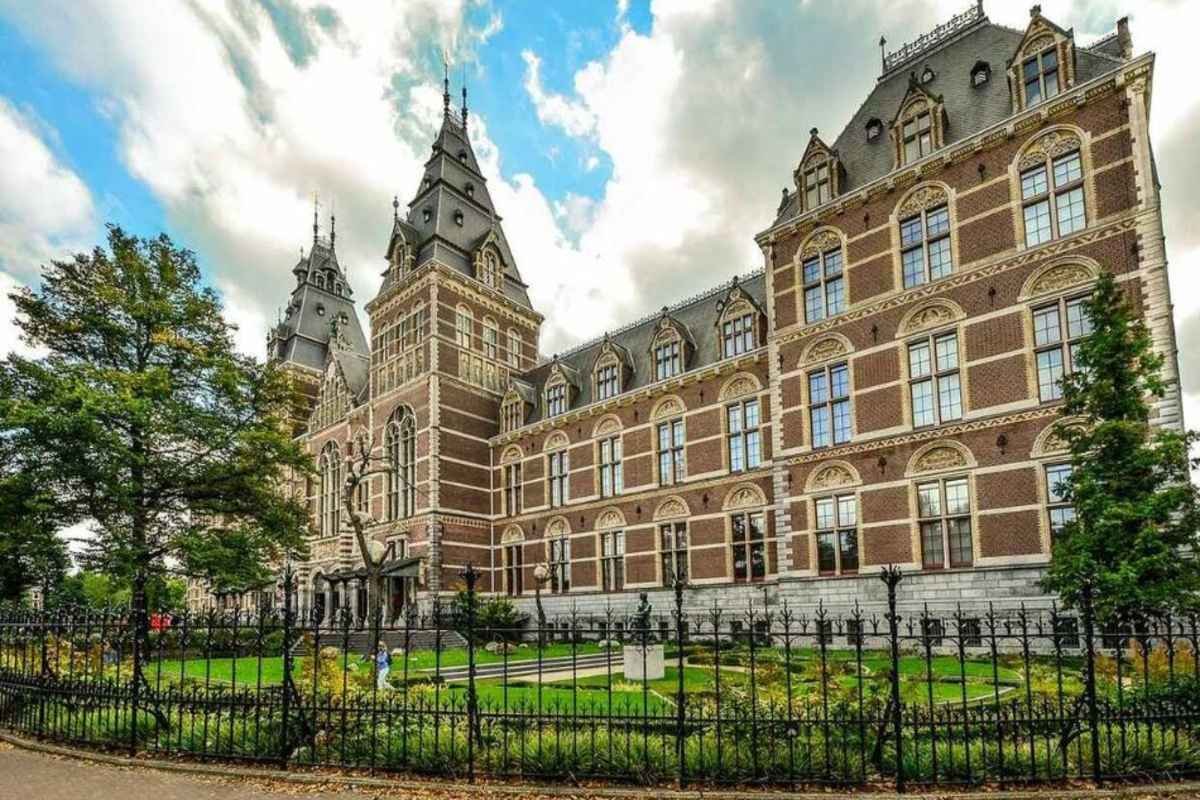 Warnings & Dangers in Amsterdam
In the Netherlands, you won't find many dangers as a tourist. However, you should avoid the neighborhoods mentioned in this article and wear zip-up bags around the front in busy areas to prevent bag snatching and pickpocketing.
Keep a hold on your drink when you're on a night out, as opportunistic spiking can happen in clubs and bars. When heading home from the club, stick to brightly lit public spaces, and don't try taking shortcuts through Amsterdams' many alleyways.
Overall Travel Risk (1 out of 10)
Many people visit Amsterdam to smoke, drink, and maybe even visit the Red Light District. Even if that's not quite your motivation for going, be aware that you may encounter hordes of rowdy, drunk tourists.
A unique species of Amsterdam wildlife, these tourists can be found throwing up in bars, falling into canals from their boat tours, and being generally loud and obnoxious. Not a danger per say, but intensely irritating for everyone else.
Aside from that, gangs have a grip on some areas of Amsterdam, like the Red Light District (more so at night) and Osdorp. Stay clear of these areas to avoid getting in any trouble.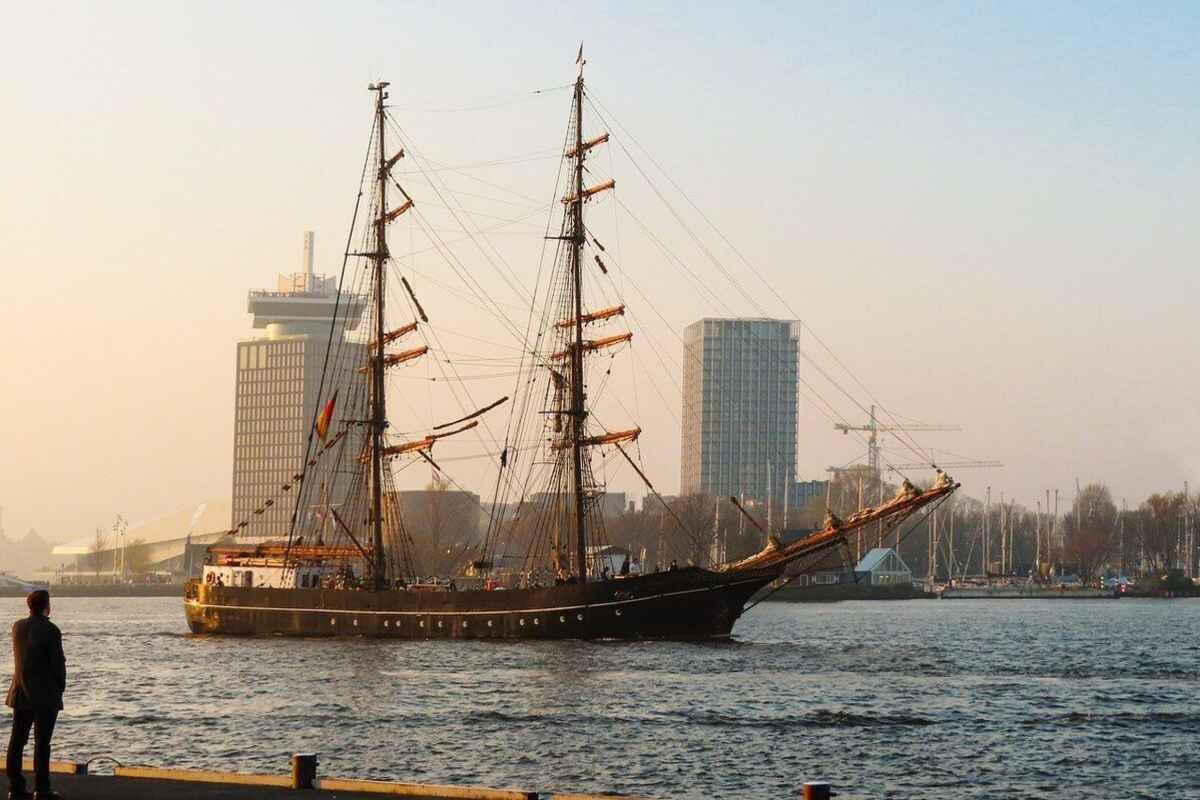 Motorbike Thieves
Thieves don't just work on foot, so watch out for motorcycles too. In this operation, one person drives while the other grabs an unsuspecting passersby's bag. Before the victim knows it, their bag and the motorbike are gone.
Anti-tourist Sentiment
Some Amsterdam locals have a bit of a chip on their shoulders towards tourists. Can you blame them? If millions of party seekers treated your home like a theme park you wouldn't feel so positively towards them either.
But don't worry about being bullied. Dutch people are direct, yes, but not mean. They'll be perfectly pleasant as long as you're polite and don't litter or throw up in the streets.
Buying Illegal Drugs
When strolling down Warmoesstraat, listen out for high-pitched whistles. Nope, this isn't birdsong — it's the sound of drug dealers communicating with each other.
Gangs control the illegal drug trade in Amsterdam and are not to be messed with.
Firstly, you might end up robbed blind in an alleyway when trying to buy drugs. Failing that, you'll come away from the transaction having spent an arm and a leg on dishwasher powder or worse.
Fake cocaine, made from powdered heroin is a growing issue and has resulted in multiple deaths. Stick to coffee shops for regulated, safe weed.
Tips for Staying Safe in Amsterdam
When visiting Amsterdam, follow all the usual safety precautions and our five top tips for a safe and stress-free visit.
Don't take photos of the prostitutes.

Despite advertising their services in a street window, not all of the sex workers are 'out' to their families about their profession. Be respectful and don't take photos, or prepare to be shouted at.

Don't go overboard in the coffee shops.

Weed

is

legal, but there's no need to be smoking joints like your life depends on it

.

Some bars advertise themselves as places where you can 'smoke and drink', but you'd be better sticking to just one. Mixing drugs

and alcohol is a recipe for disaster.
Don't buy from the tourist waffle shops.

These are easily recognizable by their tacky exterior and the sweet but slightly stale-looking offerings on display. Such stores are a front for money laundering, as are many small souvenir shops

.

Stay in the right lane.

Bike lanes are right next to the footpath. Confusing, but make sure to know which is which when walking around

.

If in doubt, stay in the lane closest to the buildings.

Don't pee into a canal.

You'd be surprised at how many drunken tourists die by

drowning in canals

this way.

Find one of the city's many urinals instead.
Is Amsterdam Safe | Frequently Asked Questions
Still got some burning questions about safety in Amsterdam? Find the answers to your most common questions below.
Is It Safe to Cycle in Amsterdam?
If you're not a confident cyclist, then it's best to use public transport. Even if you're pretty comfortable on a bike, remember that cycling in Amsterdam differs from anywhere else in the world.
Your best bet is to stop at red lights (even if the locals don't), follow road signs, and cycle at a regular pace. That means not too slow, nor too speedy, Goldilocks.
Do I Need to Learn Dutch?
No, but it's nice to have a few phrases up your sleeve. All Dutchies speak English, apart from some older people. You may also encounter a few stubborn register assistants in the Albert Heijn supermarket.
But as for interacting with locals, shop assistants, and if need be, police, you needn't worry.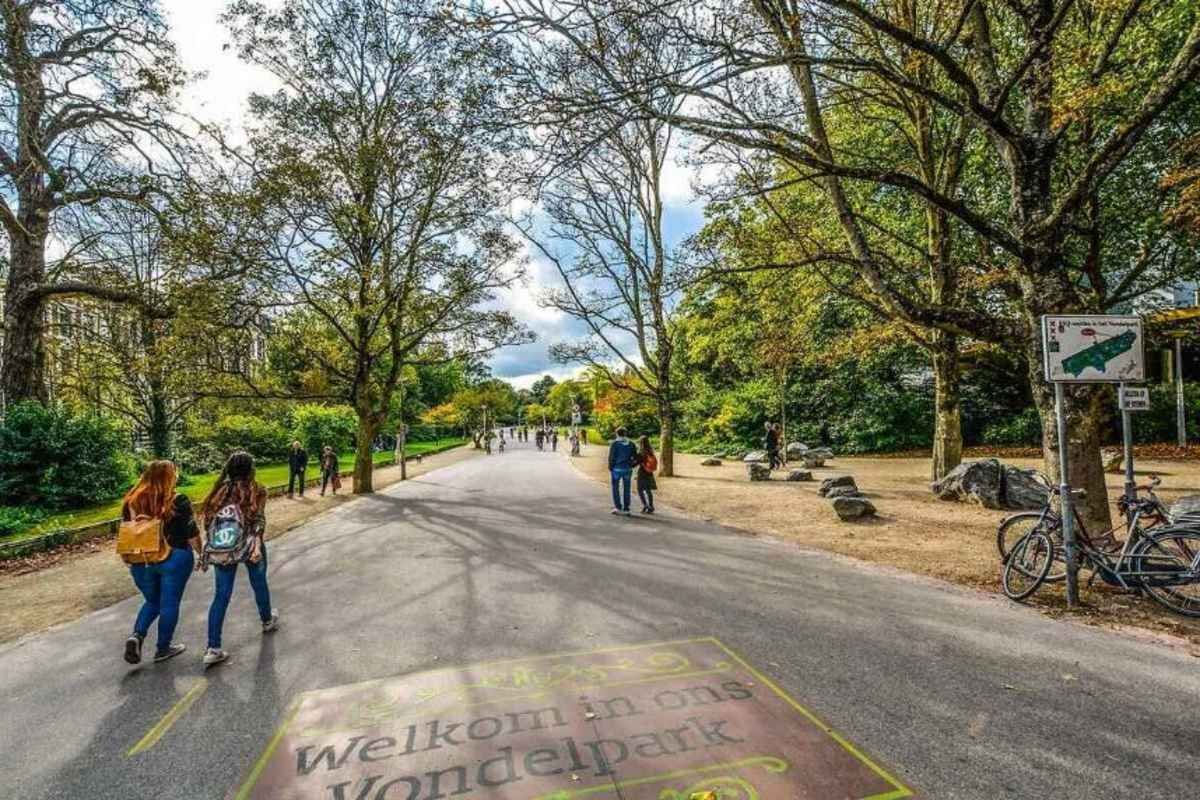 Where Can I Smoke and Drink?
Many coffee shops have an indoor smoking area, but you will not be allowed to consume alcohol in most due to licensing issues. Aside from coffee shops, you can smoke and drink in the bars where this is allowed, some parks, and that's about it.
Be careful, as drinking is illegal in many public areas. Don't smoke weed in your hotel room either, as you may set off the fire alarm and lose your accommodation.
How Do I Contact the Police in Amsterdam?
The emergency number for The Netherlands is 112. In less urgent cases, you can call +31 (0)34 357-8844 or 0900-8844.
If you're the victim of a crime during your trip, you can also report the incident at one of the city's many police stations. Amsterdam has a good police presence, with police officers patrolling most busy areas. Ask them for advice if you're unsure how to deal with any crime-related issue — they're more than happy to help.