You might know Argentina for its beloved soccer team or delightful Spanish culture and cuisine. Yet, there's so much more that tempts a visit. One of the more pressing matters leaves you questioning: is Argentina safe for tourists?
This marvelous country is home to passionate tango dancing, skilled Gaucho horseback riders, and the finest Malbec wine. It also has some of the best South American places to visit on the map. Here, you'll find the Andes mountains, Iguazu Falls, and other stunning landscapes, including glaciers.
From Buenos Aires to El Chalten, there's a ton of mystery to uncover in this lesser-known country. Before you head off, these are the ins and outs of the dangers that could interrupt your stay.
Why Visit Argentina?
Argentina is known for its endless natural landscapes, from the snow-capped mountain peaks to the wild plains of the Pampas. If you're adventurous, the remarkable natural wonders provide ample outdoor activities and exploration.
Argentina is the birthplace of the tango, and you can experience impressive live performances at various venues. If you're feeling daring, you can also take lessons. The tango is only a fraction of the country's enriching cultural scene. There are many museums, theaters, art galleries, and local festivals.
You'll find plenty of historic neighborhoods here, such as those in San Telmo and La Boca. Are you a foodie? You'll be glad to know that Argentine food and wine tick all the boxes.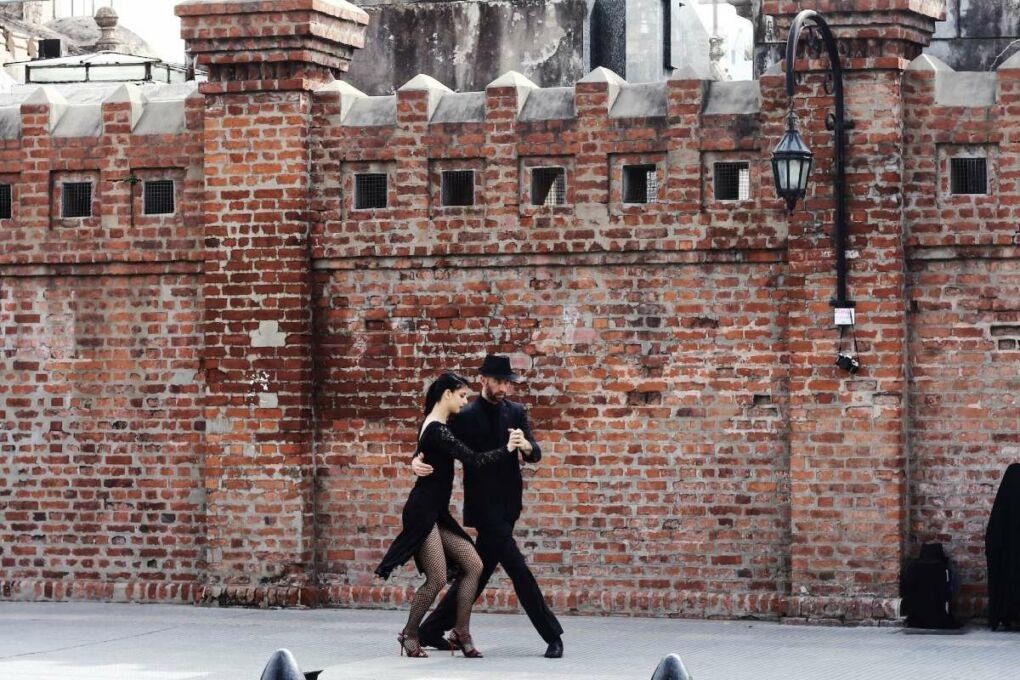 Is Argentina Dangerous?
Argentina is luckily one of the safer countries to visit in South America, with many travel advisories giving only a level one, general precaution warning. Although primarily secure, no country is free of hazardous situations, and petty crime is still a possibility.
Pickpocketing, purse, and cell phone snatching are common in Argentina, especially in bustling cities. Criminals often work in teams where one person distracts you, and another does the dirty work. The prime locations for petty theft include tourist hotspots, train and subway stations, and airports.
More violent crimes, including armed robberies and muggings, happen in urban centers, especially downtown areas. If you are held up, you can get away unscathed if you comply with the criminal's instructions and hand over your belongings.
Dangerous Areas in Argentina
Parts of Buenos Aires
This capital city is the prime Argentine tourist spot. It will spoil you with European-inspired architecture, wide boulevards, and an extensive food and cultural scene. Although Buenos Aires is mostly safe, there are a few areas to avoid.
Usually, Villa Rodrigo, Barracas, and locations south of Rivadavia Avenue are riskier due to higher chances of crime. For the same reasons, you should avoid Retiro and Constitution if you can, especially at night. Note that party hotspots in Palermo are dangerous after dusk, and the popular La Boca is also a dicey area.
Numerous other neighborhoods also have higher chances of crime. You can speak to your tour guide or hotel receptionist to verify the safety of your desired location.
Mendoza and Rosario
Mendoza is another tourist favorite, and rightfully so. You can enjoy scenic vineyards, adventure sports, and thermal springs and spas here. Unfortunately, Mendoza is as risky as Buenos Aires.
You'll want to avoid San Vicente and its eastern surroundings, Observatorio, Pueyrredon, and most areas south and west of the Circunvalación due to increased chances of violent crime.
Rosario attracts tourists because it's where the famous Ernesto "Che" Guevara was born. However, you may want to evaluate whether the city is worth visiting. Unfortunately, it has high crime levels and is Argentina's most violent city. Rosario is part of a drug trafficking route and has many instances of gang violence.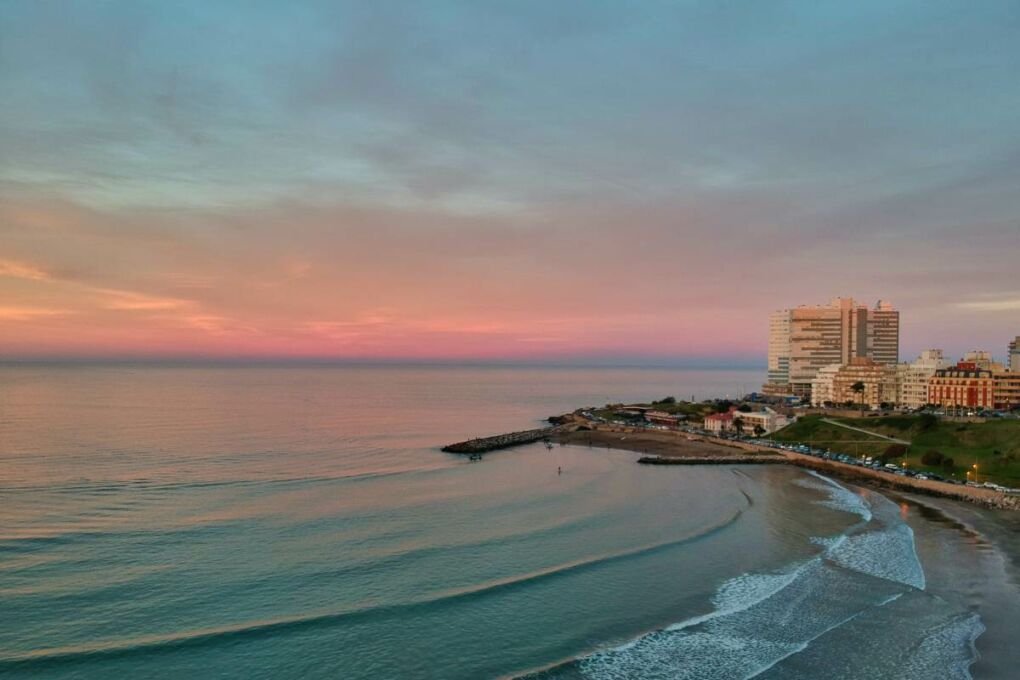 Is it Safe to Live in Argentina?
Not only is Argentina safe for tourists, but it's also a fantastic place to live. The country also has excellent infrastructure and is an all-round pleasant environment.
In Argentina, the homicide rate is only 4.6 homicides per 100,000 people as of 2021 – half of what it was in 2013. Also, in 2021, there was a 13.86% decline in crime from 2020, which not many countries can say.
The main concern for Argentinians is the level of organized crime, such as drug trafficking, money laundering, and extortion. Petty crime, robberies, and muggings are also a common issue.
Safe Areas in Argentina
Córdoba
Córdoba city is known for its historical buildings, churches, and convents that give tourists a peek into Argentina's colonial past. You can also delve into the dynamic art scene, bustling nightlife, and rich wineries. It is also the ideal place to experience traditional Argentine ranch life.
Along with its pleasant tourist attractions, it is one of the safer areas in Argentina. Córdoba has a low cost of living and poverty level, which contributes to the city's safety and overall well-being.
Although safe, pickpockets and scammers are still around, so stay as cautious as you would anywhere.
Salta
Salta is right up your alley if you're looking for the most laid-back Latin American adventure. Here, you can adore the quaint architecture, Cafayate wine region, the Quebrada de Humahuaca valley, and Argentine gaucho culture.
This area offers a peaceful escape from the busier cities while still having access to modern infrastructure. Salta is known for being super secure and has friendly locals to pair with it.
While there are minimal concerns about violent crime, the city's residents fall subject to corruption and bribery. Gang violence is a problem in poorer areas but is entirely avoidable. You just need to verify the areas with local friends or your hotel.
Bariloche
One of the less-frequented but most gorgeous places is San Carlos de Bariloche. This Alpine town is often called the "Little Switzerland," thanks to its snowy mountains, crisp lakes, and dense forests. Bariloche is also a foodie's delight for its artisanal chocolates and craft breweries.
It is a small town where your safety is unlikely to be interrupted. However, there is a slight possibility of snatch-and-grabs, muggings, and scam artists. Luckily, general precautions will be enough to keep you safe.
Warnings & Dangers in Argentina
Argentina will likely offer you one of the most peaceful, problem-free holidays ever. It is a gorgeous place that barely leaves any traveler unhappy, but like anywhere, there are always possible dangers.
The risks are primarily petty theft but can be avoided by following safety precautions. The more severe crimes only really happen in unsafe parts of cities. Besides these concerns, you must also be cautious of scams, extreme weather, and possible political demonstrations.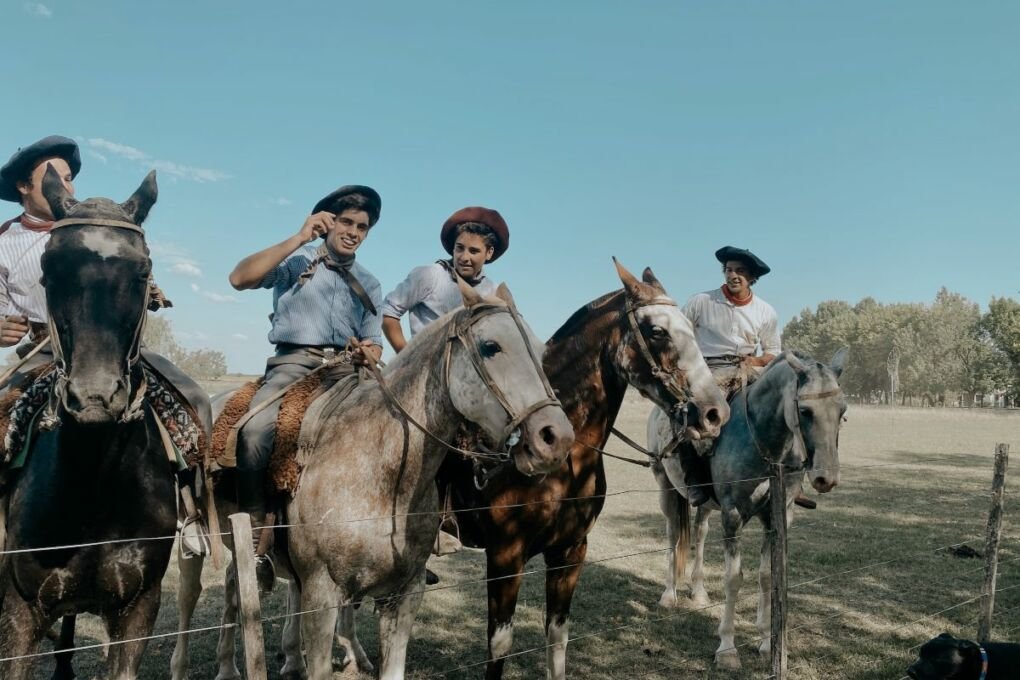 Overall Travel Risk (3/10)
Overall, Argentina has minimal risks. Busier cities, like Buenos Aires, have the potential for drive-by thieves on motorcycles that grab straying bags and phones while riding past. This mostly happens at intersections or crowded areas. ATMs are also a common place for theft, so you should only use those in malls and safe areas.
As mentioned, the high-risk areas for all crime include busy tourist locations, train and subway stations, and airports. There have been instances at Ministro Pistarini International Airport where tourists were followed and mugged. If this does happen by chance, you should not resist.
You can enjoy the nightlife in Argentina unharmed, but it does bring about higher chances of crime and muggings. Always stick to safer areas and don't go out alone. Also, never visit local parks after dark.
Pickpocketing
Pickpocketing is a medium possibility. You will be just fine if you guard your belongings suitably. Ensure your bags aren't in a place where it's easy to grab, and always zip them up. You should also keep windows locked while driving and never leave items visible in your car when you leave.
One prominent scenario is when someone spills something on you and cleans it while someone else pickpockets. The distraction could also be a general conversation. Stay vigilant around strangers approaching you and decline anyone helping you if they spill something on your shirt.
Extreme Weather & Natural Disasters
Many northern Argentine provinces, including Buenos Aires, experience flooding from time to time. This can disrupt the transport systems and food deliveries, making travel unpleasant. Some parts of Argentina also experience heavy snowfall.
Note that the Copahue Volcano on the shared Chilean border also erupts occasionally. Keeping an eye on local media and advisories for weather updates will save you some trouble. The best months to visit Argentina weather-wise are January and February.
Taxis
You should book taxis in advance if you can, but if you need to hail one in the street, only use those marked as a 'radio taxi.' These cars have a visible logo on the doors and feature the company's telephone number. Non-marked taxis usually overcharge tourists.
Note that there are dishonest taxi drivers who pretend to help travelers verify their pesos, then swap the real notes for fake ones. Therefore, you should kindly decline the request. It's best to carry small change to avoid a phony exchange. Some street vendors also try their luck.
Political Demonstrations
Demonstrations and strikes do happen in Argentina sometimes. Although they're mainly peaceful, they can turn violent unexpectedly. These demonstrations can also disrupt traffic and public transportation.
You should check local media before visiting to find out about political drama and in which areas. If you happen to be in the city while a demonstration is underway, you should always listen to local authorities and never cross blockades.
Tips for Staying Safe in Argentina
Argentina is one of the safest South American countries. Still, to make extra sure you have a breezy holiday, these tips will help:
Be careful when you take taxis: It will be best to negotiate a fair price ahead of time or ensure they use their taxi meter to avoid scams. You can also use Uber or Cabify instead.
Avoid small side streets and unlit areas: These are high-risk zones where criminals lurk, especially at night.
Using overhead bus compartments is risky: don't store backpacks or purses containing valuables.
Some hiking routes are more complicated than they seem: ensure that you aren't going on one that is too difficult for you, and bring a guide if possible.
Don't show off expensive items: Flashy clothing, watches, or jewelry can make you a thief target, and street vendors will try to rip you off.
Is Argentina Safe? | Frequently Asked Questions
Is Argentina Safer Than Brazil?
Both these South American countries are incredible tourist destinations, but if you have to pick a safer one, Argentina is best. Brazil has a much higher crime rate. As such, the chances of harm, including violent crime, are far more likely.
Based on Wisevoter's research using government statistics, surveys, and media reports, Brazil is the 22nd most dangerous country worldwide. Argentina's places 124th, which is a massive difference in safety.
Is Argentina Worth Visiting?
Argentina is a charming destination. The country has endless natural beauty, rich culture, delectable cuisine, festivals, and many other exciting things to see. The country is also one of the safest tourist destinations out there.
If you visit, you're bound to experience an unforgettable holiday, as there are endless activities to do. Imagine things like walking down quaint streets of colonial architecture, sipping wine in the vineyards, or hiking the glorious Andes mountains.
Is Argentina Cheap for Tourists?
Argentina is one of the most affordable countries in Latin America, and you can easily enjoy a holiday here on a tight budget. Costs for accommodation, food, and transport vary per province, and the popular tourist cities are more expensive. If you're on a budget, you can visit a lesser-known city and still experience all the wonders Argentina offers.
Is Argentina Safe for Solo Female Travelers?
Since the country is one of the safest, solo female travelers should get by without any issues. However, being a female alone in any location is a risk. There are still chances of sexual assault in Argentina.
You will need to have your wits about you when touring the country. Regular precautions like avoiding going out at night, never leaving your drink unattended, and sticking to safer areas should keep you out of harm's way.