Do you want to travel to Bulgaria but are unsure how safe it is for tourists? Look no further because this post will tell you everything you need to know.
Located along the coastline of the Balkans and one of its best places to live, Bulgaria's multiculturalism stems from its history of diverse rulers. From the 11th century onwards, Bulgaria struggled for independence from various powers.
In 1991, Bulgaria became a parliamentary republic and implemented a Western-based, democratic constitution. This, alongside other reforms, resulted in its 2007 acceptance into the European Union (EU).
Recent decades have shown increased condemnation of Bulgarian corruption and organized crime. However, despite this, there is a steady flow of tourism to Bulgaria, and international authorities state that the country is a safe travel destination.
Why Visit Bulgaria?
Bulgaria might not be your first thought when it comes to travel destinations, but it certainly has lots to offer. The diverse landscape gives tourists the chance to participate in a variety of fun activities. From hiking mountains to swimming at the beach, there is something for everyone.
When it comes to entertainment, be sure to check out Bulgaria's annual festivals. These exciting events are held year-round and usually revolve around musical, agricultural, traditional, or artistic exploits.
Bulgaria also boasts 10 UNESCO world heritage sites, meaning there are plenty of places to explore. Each site has a rich history and showcases a unique architectural or natural beauty. Visiting any of these sites will surely make for a truly unforgettable experience.
Is Bulgaria Dangerous?
Bulgaria is not a dangerous place. The Crime Index Statistical Research for Europe shows that it has a low crime and high safety index. The data reveals that it actually has less crime than other, more common European tourist destinations such as France, Italy, and Greece.
This information doesn't mean that visitors don't still have to be cautious. As in any country, crime does exist in Bulgaria. However, violent crimes are rare, meaning you don't have to worry about your physical safety. If anything, tourists are most likely to be targets of petty crimes like theft (usually through pickpocketing) and scamming.
Luckily, you can easily decrease your chances of being a target of such criminal activity. This process involves taking certain precautions, including avoiding more dangerous areas.
Dangerous Areas in Bulgaria
Sunny Beach
Sunny Beach is a popular resort located on the Bulgarian coastline. It's well-known as a tourist and party hub. This reputation makes it a prime target for criminals wanting to prey on unsuspecting, drunk, and vulnerable individuals.
Within Sunny Beach, there are several safety and security issues, including pickpocketing, mugging and hotel room break-ins. Overcharging scams are also common. When tourists refuse to or cannot pay inflated prices, those charging them can become aggressive and threatening.
Overall, tourists should avoid Sunny Beach. Doing this will allow you to stay safe and reduce the risk of being targeted by criminals.
Red light districts
There are high numbers of sex workers in Bulgaria. While there isn't a defined 'red light district,' you will likely find sex workers in high-density areas at night. These include large cities and tourist resorts . A well-known 'red light' area is the Pliska Hotel in Sofia.
The presence of sex workers can make so-called family friendly areas unsafe and unsuitable for children. There have also been reports of aggressive behavior from both pimps and sex workers trying to make deals with tourists.
These interactions can quickly escalate and become violent. For such reasons, tourists should stay safe by avoiding red light districts.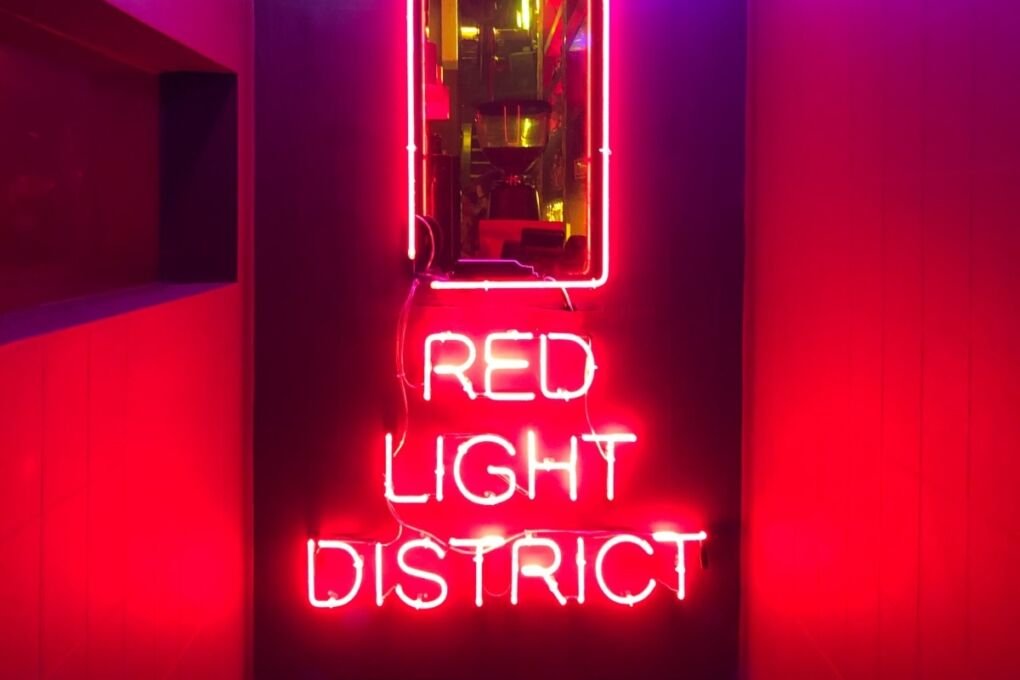 Is it Safe to Live in Bulgaria?
The short answer is yes; it is safe to live in Bulgaria. While corruption and organized crime are prevalent, they usually don't directly affect citizens' safety.
In recent years, internal protests and EU condemnation have encouraged socio-political change. Bulgarian authorities have introduced legislation to combat these issues and increase the country's EU integration.
Bulgaria has numerous cities and towns, each offering a unique living experience. Unfortunately, there is no one-size-fits-all destination. However, useful information on places to live in Bulgaria can help you make your decision.
Safe Cities in Bulgaria
Sofia
Sofia is the capital city of Bulgaria. Located in the country's Western region, it lies in the shadows of the Vitosha Mountains, a popular hiking and skiing destination.Sofia is also home to various galleries, restaurants, and parks.
As a busy city and popular tourist destination, Sofia is a natural target for small-time criminals. Tourists should rely upon the usual safety precautions of any large city. This includes being aware of your surroundings and keeping an eye out for pickpockets. Overall, Sofia is safe to explore and gives visitors a glimpse of real Bulgarian life.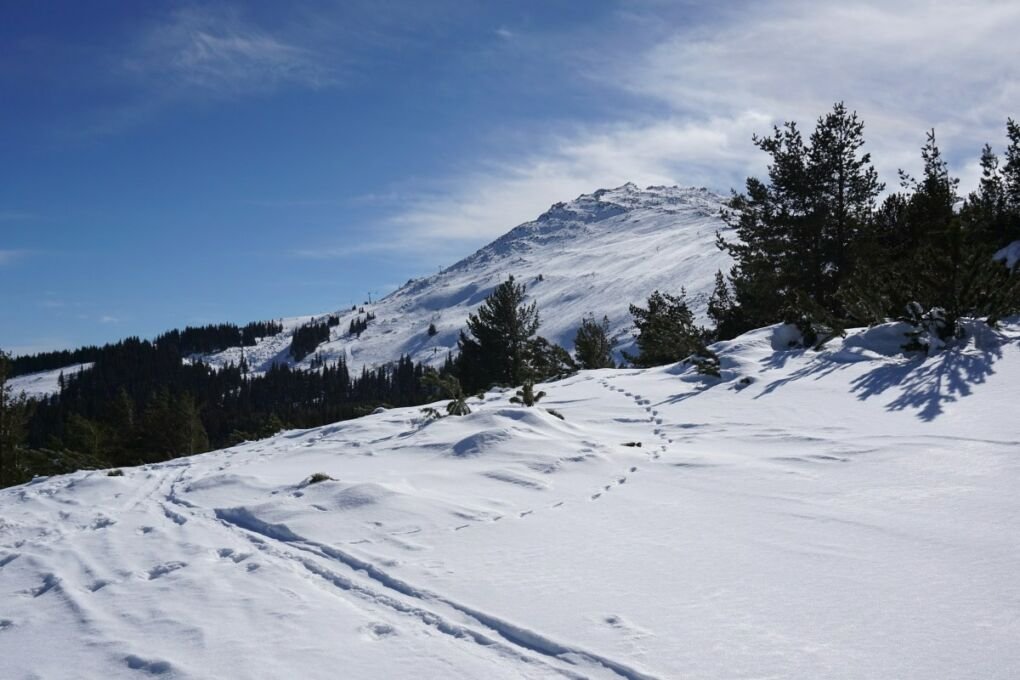 Plovdiv
Found in South-central Bulgaria, Plovdiv is built amongst six hills. Although it's the country's second-largest city, Plovdiv only has around 350 000 residents. With its locally-produced wine and breathtaking socio-historical sites, this city is the perfect place to relax.
Plovdiv's slow-paced lifestyle doesn't attract swarms of tourists like resorts do. The lack of easy targets makes the area less attractive to criminals. The city has very low crime rates, meaning visitors can feel extra secure. It's also very safe to walk around Plovdiv (even at night), so tourists can easily discover the hidden gems of this idyllic city.
Burgas
Burgas is a small port city located on Bulgaria's coastline. It plays a vital role in the country's production and trade systems. However, it's not simply a place of industry. It's also home to some of Bulgaria's most exquisite landscapes and beaches.
With its low crime rate, Burgas is a safe place for tourists. It offers a variety of fun outdoor activities like swimming, sailing, and admiring the beauty of Bulgaria's beaches. Visitors can enjoy these experiences without being overly concerned about their safety. This makes Burgas a great alternative to other, less safe coastal areas like Sunny Beach.
Where to Stay in Bulgaria
There's a huge variety of places to stay in Bulgaria, and it can be overwhelming trying to find the right one. With different regions, cities, and price ranges, there's a lot of information to take in.
You don't have to worry, though, because we've done the hard work for you. Below is a helpful overview of some different accommodation options — from high-end hotels to budget-friendly alternatives.
Luxury Hotels in Bulgaria
Sense Hotel, Sofia
The five-star Sense Hotel offers high-quality service and amenities. Besides stunning views of Sofia from the rooftop bar, you'll also be treated to an on-site pool, spa, and gym.
In terms of exploring the city, the hotel is located centrally on Tsar Osvoboditel Boulevard. You're just a short walk or taxi ride away from some of the city's prime attractions. And, if you want to take a day trip, the Metro Station is conveniently nearby.
Primoretz Grand Hotel and Spa, Burgas City
The beachfront Primoretz Grand Hotel offers visitors a unique experience of the Bulgarian coast. Just 65 feet (20 meters) from the nearest beach, you'll walk out your door and almost immediately feel the sand between your toes.
Primoretz also has many amenities, which earn its five-star rating. These include a Turkish bath and the luxurious Sixth Sense spa. After a busy day, these facilities are the perfect way for guests to unwind.
Mid-Range Hotels in Bulgaria
Hotel the White House, Plovdiv
Location is what sets this hotel apart from others. Hotel the White House is situated in the center of Plovdiv and surrounded by several exciting tourist destinations. These include Plovdiv's International Fair, the Roman Theatre, and the historical site of Nebet Tepe.
Guests can enjoy unique amenities, including an on-site garden and shared lounge. These features create a welcoming and friendly environment, making Hotel the White House an ideal place to meet like-minded fellow travelers.
Milano Hotel, Burgas City
Just under two miles (three kilometers) from the city center, The Milano Hotel offers guests the perfect mix of fast-paced and relaxed environments.
On-site car hiring services and freely available bicycles make it easy for tourists to explore the city. When they're not out sightseeing, guests can enjoy the hotel premises, including a  garden terrace and playground. These child-friendly features make the Milano a great place for families to stay.
Budget-friendly Hotels in Bulgaria
Hotel Gorna Banya
Hotel Gorna Banya is just over three miles (five kilometers) from central Sofia, next to the Vitosha Mountains. This location is ideal for winter sports lovers as guests can easily spend the day skiing on the nearby slopes.
The hotel itself offers many benefits, including a 24-hour reception area. This guest-friendly feature means there will always be someone available to help you and is especially useful when navigating a foreign country.
Philippopolis Hotel, Plovdiv
The Philippopolis Hotel is the perfect place for those wanting to embrace the Bulgarian lifestyle. The building's central location means guests can easily explore nearby attractions like Plovdiv's International Fair.
Another major benefit of staying at the Philippopolis Hotel is its on-site restaurant. It's here that you'll find high-quality traditional Bulgarian food and drink. Besides being a hit with foodies, this culinary adventure allows guests to experience an authentic slice of Bulgarian life.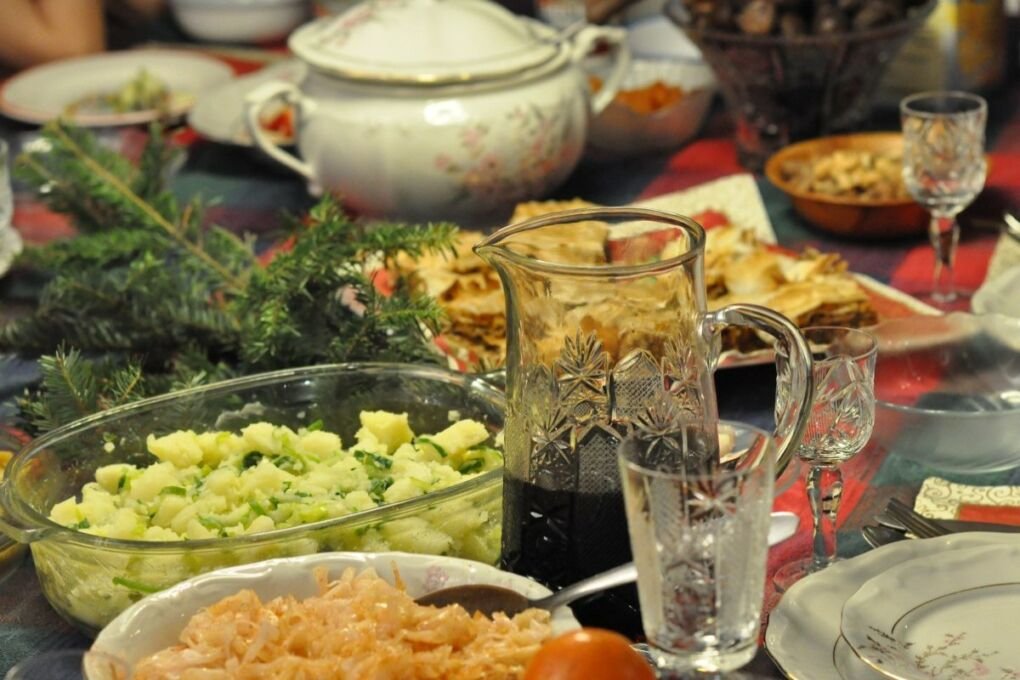 Tips for Staying Safe in Bulgaria
When visiting Bulgaria, you can stay safe by following these simple tips:
Don't ever leave your valuables unattended. When out and about, keep important items on you at all times. At your accommodation, always lock your room and, if possible, keep valuables in a safe.
Lots of places in Bulgaria only accept cash. People on the street may offer to exchange money with you. These are often scammers, so it's better to stick to official exchange bureaus or banks.
When eating out or buying souvenirs, you're at risk of being overcharged. Always confirm prices before making a purchase and double-check your receipts and any change you receive.
Protect yourself from pickpockets by remaining vigilant of what's happening around you and avoiding secluded streets at night.
It's common for taxi drivers to overcharge tourists. Only use licensed taxis with upfront, fixed travel rates and meters to calculate fares.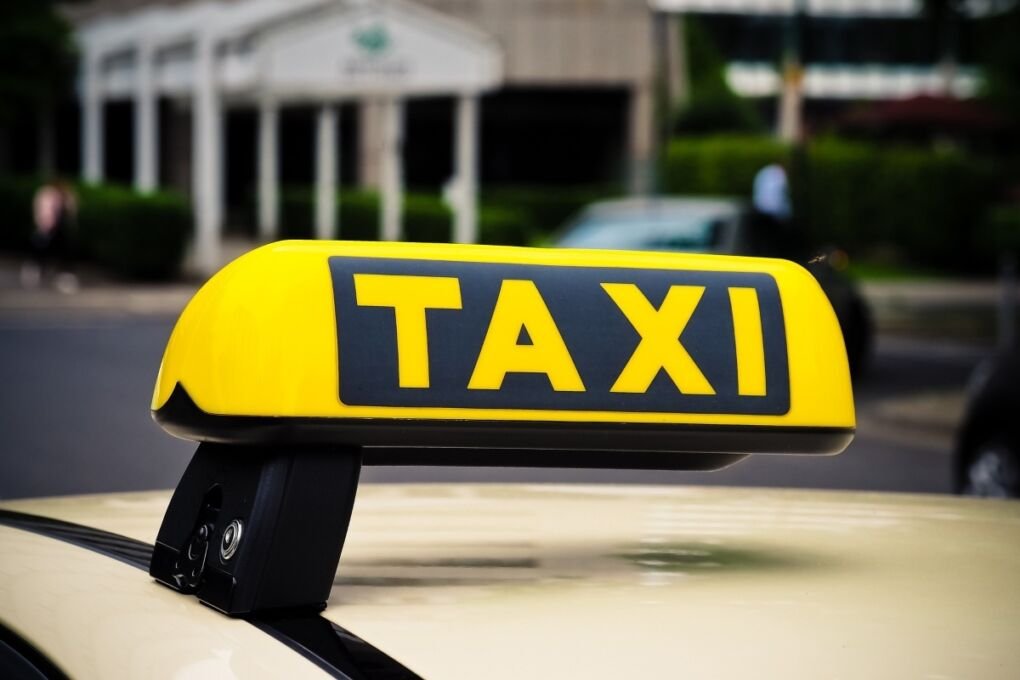 Is Bulgaria Safe | Frequently Asked Questions
Is Bulgaria Safe for Families With Kids?
When traveling with children, it's normal to be concerned about their safety. However, with Bulgaria's low crime rates, you can put your mind at ease.
It's still advisable to follow usual parental precautions like avoiding crowded areas where children could get lost. Bulgaria also has lots of stray dogs that wander the streets. Warn your children not to approach these dogs as they may be dangerous, and bites could result in rabies.
Is Bulgaria Safe for Solo Female Travelers?
While Bulgaria is a safe country, it's always wise for solo female travelers to take extra safety precautions.
As a woman, you should never walk by yourself on secluded streets after dark. Many people also recommend that women avoid going out alone at night altogether. However, there's safety in numbers. So, if you do want to explore local nightlife, go with a tour group or some trusted friends.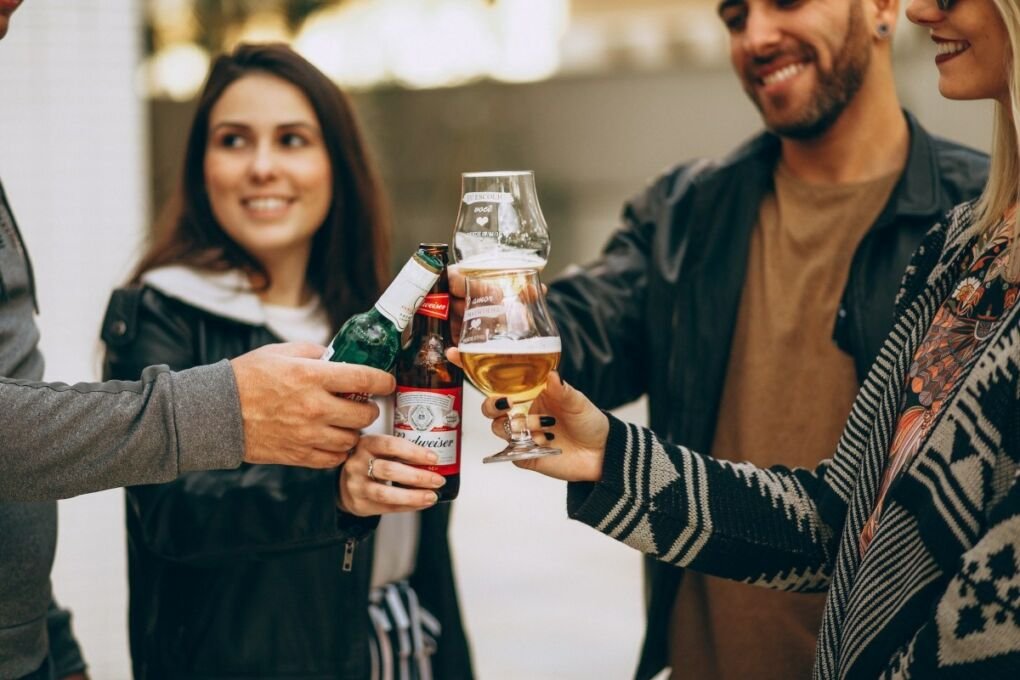 Is Bulgaria Safe From Russia?
This is a valid concern given Russia's 2022 invasion of Ukraine and the ongoing war between the two Eastern European countries.
Bulgaria's location puts it in close proximity to the conflict. However, it doesn't share a border with either Russia or Ukraine. This means an invasion or other direct war-related threats are unlikely. Also, political and travel authorities (like the EU) haven't published any official warnings against trips to Bulgaria.
Is Bulgaria Safe to Drive Around?
There's no doubt it's convenient for tourists to drive themselves around. However, Bulgaria has some safety issues in this regard.
The country's roadway infrastructure is underdeveloped, meaning roads are often low-quality and in need of repair. Locals also notoriously speed, thereby increasing the chance of accidents.
Car break-ins and thefts are other risks. If you use a private vehicle, always park it in a secure location and ensure you don't leave any belongings inside.