Mexico is divided into 31 states and one federal district. It's home to 126 million people. Bordered by the Pacific Ocean and the Caribbean Sea, Mexico is a prime tourist destination where you'll find many beautiful places to live.
However, Mexico is a land of extremes. Its laid-back culture and warm people are contrasted by the crime and violence that are unfortunately prevalent in some regions of the country.
That being said, there are many safe tourist destinations in Mexico. Millions of tourists visit Mexico every year without experiencing any trouble. Reading about the crime in Mexico should not discourage you from visiting this beautiful country. This article will delve into places that you should avoid and those that are safe to be explored.
Why Visit Mexico?
Mystical Mayan ruins, incredible food, pristine beaches, mariachi, and mezcal tequila are just a few reasons to visit Mexico. To put it simply, the country is a tropical paradise awaiting your discovery.
Among vibrant cities and ancient civilizations, Mexico's mountains, deserts, jungles, and active volcanoes will leave you awestruck. Incredibly, Mexico is home to 35 UNESCO World Heritage Sites. Visit some of the best beaches in the world while enjoying the country's top-notch shopping, music, natural beauty, and history.
Need more reasons to visit? Mexico is also inexpensive to travel, with one U.S. dollar equating to 19.13 Mexican Pesos. Oh, and did I mention the tequila?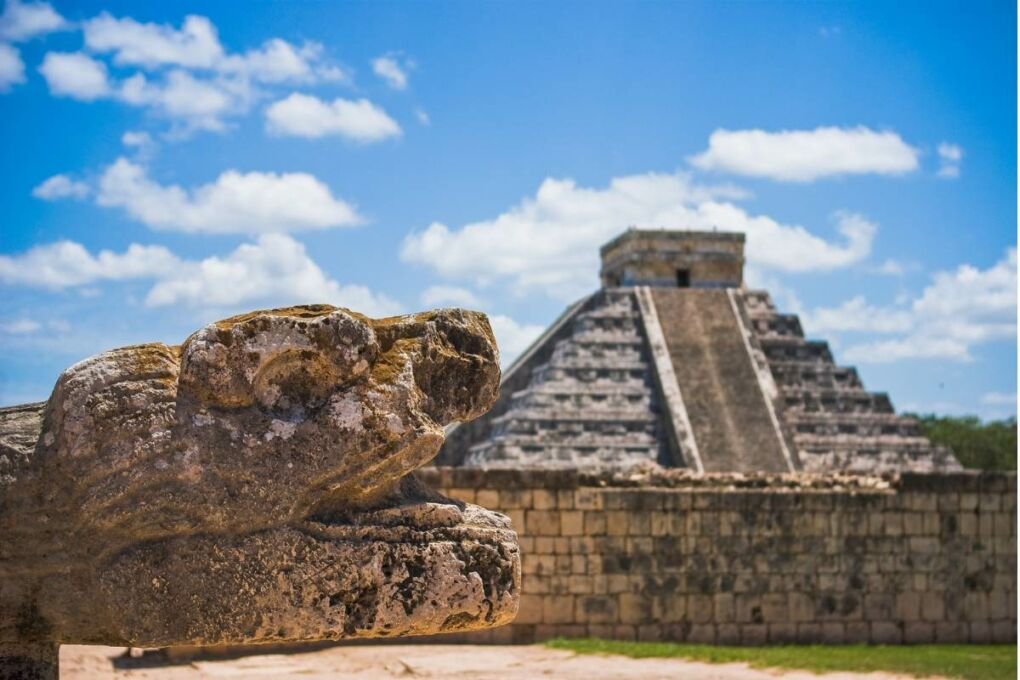 Is Mexico Dangerous?
Even though it's one of the most popular tourist destinations in the world, certain parts of Mexico are more dangerous than others. It's up to the traveler to educate themselves on areas to avoid, as there are also many safe areas to enjoy. Travelers should maintain high awareness and avoid the six states with a 'do not travel' warning.
Mexico's high crime rates are mainly due to the country's strategic placement in drug trafficking routes. Much of the violence that erupts in Mexican states is between local police and drug cartel members. It's important to note that much media coverage of Mexican violence can be sensationalized and based on isolated incidents. However, it's better to be safe than sorry. Generally speaking, if you research beforehand and use safety precautions, you should have no trouble when visiting Mexico.
Dangerous Cities in Mexico
Colima
Colima state is one of Mexico's smallest states in west-central Mexico on the Pacific Coast. Its capital city, Colima, is considered one of the most dangerous Mexican cities.
Colima city's location and port access have made it invaluable to cartel gangs. The city has witnessed numerous public murders of high-profile politicians and leaders.
Due to drug trafficking and political and cartel violence, Colima state has one of the highest murder rates per capita in the world. In 2015, Colima's murder rate was one-third of what it is currently.
Tijuana
Tijuana is the largest city in the state of Baja, California. The town basically forms part of the international border between California and Mexico.
As per its location near the U.S. border, it's a town infamous for drug smuggling. Gangs and cartels are in a constant war to control these routes. Petty crime, scams, and muggings can be prevalent, even in touristy areas. In 2019, Tijuana was ranked the most dangerous city in the world.
Is it Safe to Live in Mexico?
Yes, parts of Mexico are perfectly safe to live in. Most crimes occur in towns close to the U.S. border, and cartel-related violence is not aimed at tourists or foreigners. You should be fine as long as you stay clear of the dodgy areas.
Mexico is a country that can exceed your expectations. It's regarded as one of the best places for expats to live. Living in Mexico means you can enjoy a better quality of life, cheaper healthcare, gorgeous weather, and divine food.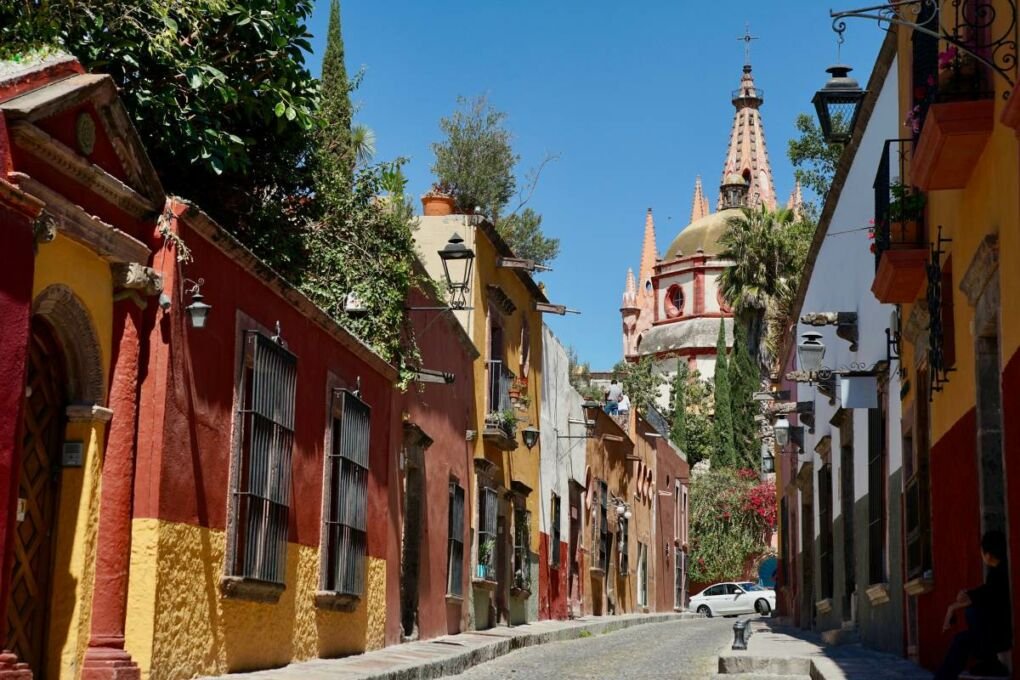 Safe Cities in Mexico
Mérida
Mérida is one of the friendliest and safest cities in Mexico. It's considered the second safest city in North America. Merida is in Yucatán, a level 1 state, meaning it's very safe to travel to. There's also a visible and reassuring police presence in the city.
Set in the lush jungle in the middle of the Yucatán Peninsula, Merida is clean and uncrowded, with a population of just under a million. It's built on an ancient Mayan city and is known for its colorful buildings and old colonial charm.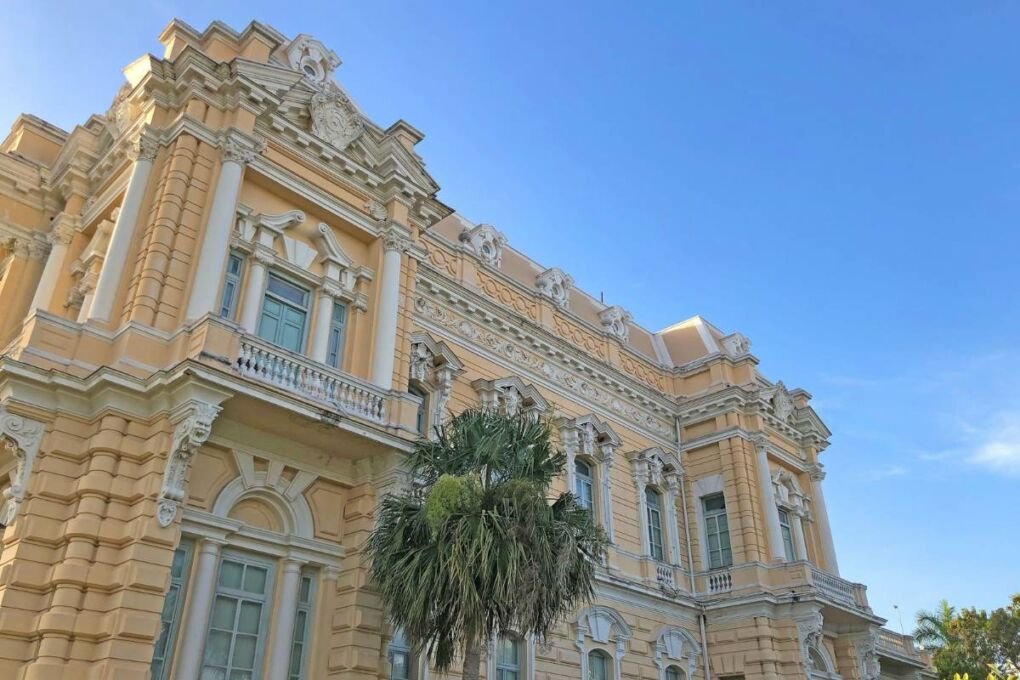 Campeche
The state of Campeche is also rated as a level 1 state. Its capital city, Campeche, is known for its authentic, laidback energy accompanied by friendly locals. It's rather untouched by tourism and is a perfect place for female solo travelers.
Campeche is considered one of Mexico's best-kept secrets. The city looks like something out of a movie. Its bright pastel-colored buildings and facades are encircled by a wall that was built in the 17th century to protect Campeche from pirates. It's the only walled-fortress city in Mexico!
Playa del Carmen
Playa del Carmen is located in Mexico's Quintana Roo state. Dotted with palm trees and coral reefs, Playa del Carmen is more of a resort town aimed at tourists. Its 75 miles of white sandy shoreline, lively bars, beautiful boutiques, and delicious eateries attract many visitors, outdoor enthusiasts, and expats.
Playa del Carmen has seen a slight increase in petty crimes (such as pickpocketing), but it's still one of the safest towns in Mexico. It's rated a level 2 travel advisory. Tourism in this part of the country is an essential source of government income.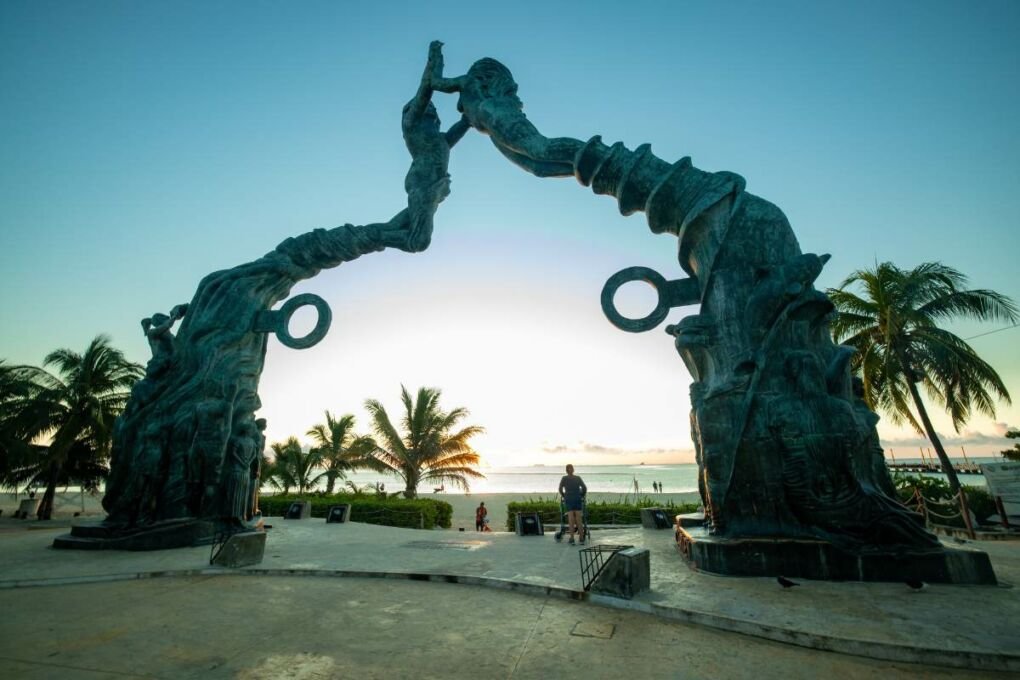 Tips for Staying Safe in Mexico
Just as in any other country, crime can occur anywhere in Mexico. Be aware of yourself, your surroundings, and your valuables at all times – don't let the tequila get the best of you!
Here are some safety tips to keep in mind:
Leave your expensive jewelry and wads of cash at home; there's no need to draw unnecessary attention to yourself.

Get a local SIM card for the duration of your trip.
When exploring at night, try and walk around in groups of two or more.

Use Uber when you can. It's very inexpensive and much more regulated than the taxis.

Don't drink the tap water in Mexico! For your trip, purchase a water bottle with a built-in filter. This is a more eco-conscious choice than constantly buying bottled water and it will also save you tons of money.
Is Mexico Safe? | Frequently Asked Questions
Is Mexico a Friendly Country?
Yes! Mexico is an extremely friendly country. In Mexican culture, family and friends are prioritized above everything else. Mexicans are extremely happy people that radiate kindness. They are known for being honest, hardworking, and cordial.
In Mexico, it is not uncommon for the locals to greet you with smiles and salutations as you pass by. In general, the Mexican people have an amicable attitude towards expats and foreigners, so long as you are also polite.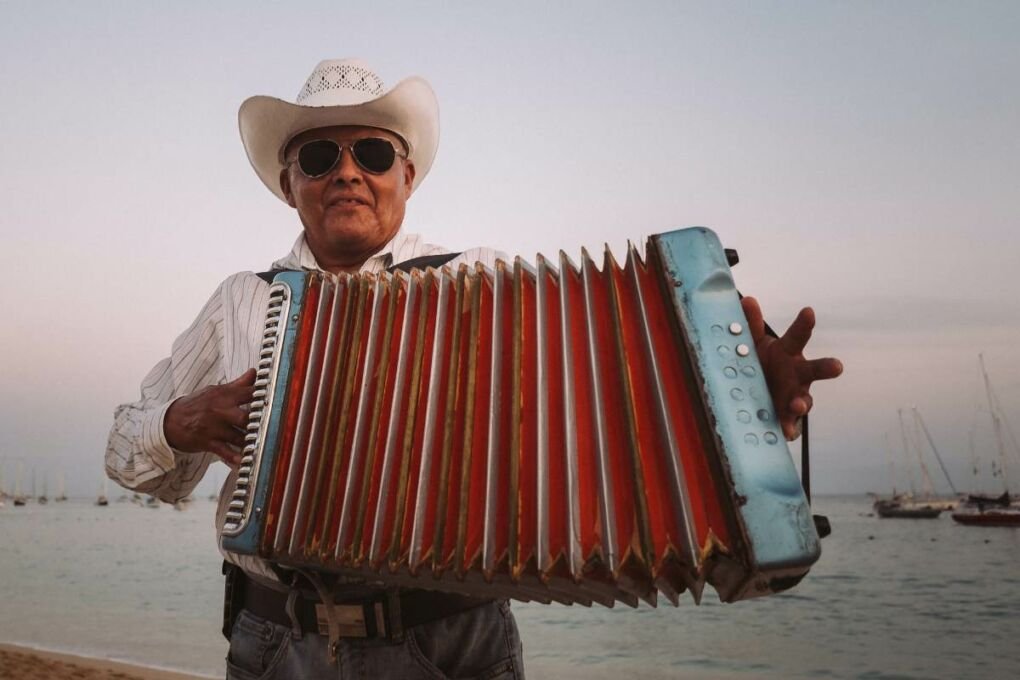 Is Mexico Safe for Solo Female Travelers?
Mexico is a safe country for female solo travelers. It's a fantastic country to explore, and it has a variety of reliable public transport options and excellent hotels that are affordable. If you do your research on the various states and plan your itinerary carefully, you should be good to go.
Some advice? Learn some basic Spanish and choose accommodation options that are centrally located.
What Places Should I Avoid in Mexico?
According to a 2023 Mexico Travel Advisory that the U.S. Department of State issued, the following Mexican states should be avoided altogether: Colima, Guerrero, Michoacan, Sinaloa, Tamaulipas, and Zacatecas.
'Reconsider travel' to the following states: Baja California, Chihuahua, Durango, Guanajuato, Jalisco, Morelos, and Sonora.
The remaining states are rated at 'Exercise Caution,' and 'Exercise Increased Caution,' when traveling.
Is Mexico a Third World Country?
By definition, Mexico is a Third World country. The term Third World was invented during the Cold War. It was used to describe countries that did not align with NATO or the Warsaw Pact. Nowadays, when people think of the term 'third world,' they think of poverty, economic disaster, and instability.
However, Mexico has a thriving economy, modern infrastructure, and a high standard of living. More accurately, Mexico is ranked in the upper-middle income range of global countries.
Is Mexico Safer than the U.S.?
This is a tricky question to answer directly. Some parts of Mexico are certainly safer than some parts of the U.S.A, and vice versa. It all depends on where you're traveling to. Both are huge countries with high populations and different problems.
It's always best to do thorough research on an area before visiting so you can make your own educated decision on where to go.