One question that comes to mind when making travel plans to Ireland is whether it's safe for tourists. That's a good thing to ask for any place to travel, actually.
Right now, it's safe to travel to Ireland, and it'll probably be that way for some time. But the truth is, no matter how experienced a traveler you are, there are still some things you should be aware of in any place.
It's always better to be safe than sorry, particularly if it's your first time visiting Ireland. So here are some things to watch out for in Ireland to keep yourself out of harm's way — as well as some tips for visiting the Land of Saints and Scholars.
Why Visit Ireland?
The main reason why people visit here is its natural beauty, unique culture, Guinness, and friendly people. It is an attractive vacation spot for a number of reasons, including its abundance of classic vistas like the Cliffs of Moher.
The Emerald Isle is a great place to go trekking, find castles, eat seafood, and drink whiskey. You can also tour the rural areas' natural beauty and picturesque towns, in addition to the region's numerous bustling cities.
Another of Ireland's attractive features is its vibrant culture and rich history.
The Irish are known across the world for their joyous celebrations and their many events and festivals throughout the year. This includes the TradFest — Ireland's biggest traditional music festival — which takes place every January in Dublin and September in Dingle.
Is Ireland Dangerous?
In general, Ireland is not a dangerous place. In fact, according to the World Population Review, it was the 3rd-most peaceful country in the world in 2022, lagging only after Iceland and New Zealand.
The biggest threat to travelers in Ireland is opportunistic criminals who take advantage of busy crowds as a cover. Pickpocketing and bag snatching are rather widespread, particularly in popular tourist destinations like Dublin and Limerick. But if you take standard precautions, you're likely to leave the country without having experienced any of this.
Dangerous Areas in Ireland
Cliffs of Moher
The Cliffs of Moher are breathtaking. These sheer-cut faces of salt-washed rock reach heights of over 150 meters, lurching from the sides of County Clare in the breathtaking Burren region.
Sadly, these cliffs are also quite treacherous if you're not careful. The number of tragic accidents each year is now estimated to be between 8 and 12. Many of those are caused by people leaving the safe spots in search of the ideal selfie or dramatic photo. Unfortunately, this little deviation can lead to them falling completely off the cliff, never to be found again.
Tallaght, Dublin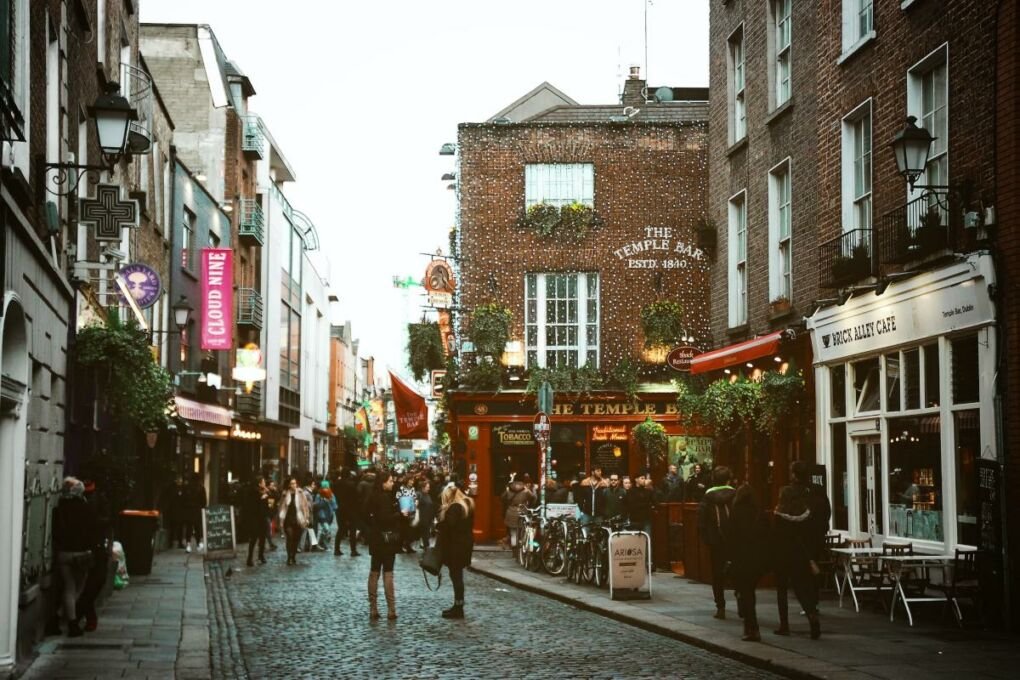 Tallaght is a suburb in Dublin, covering nearly three miles from the end of Ballymount to the edge of the Wicklow Mountains and extending well south of the city center. In the greater Dublin area, Tallaght has the unfortunate reputation of having some of the highest crime rates in Ireland.
Tallaght is also one of the worst neighborhoods in Dublin, for environmental offenses and theft. The high prevalence of break-ins, fly-tipping, and dumping is a big problem in the neighborhood. Rising drug use rates have also started to have an influence in Tallaght and throughout Dublin as a whole, especially in the wake of the economic downturn caused by the COVID-19 epidemic.
Is it Safe to Live in Ireland?
In general, it's safe to travel to and live in Ireland, a far more peaceful place than most countries in the world. Ireland is light years ahead of its closest European neighbors like the Netherlands, France, and Belgium, in terms of safety for visitors.
The Garda Sochána, which translates to "the Guardian of the Peace," is Ireland's police force in charge of keeping everyone secure in the country. The force has over 15,000 members who patrol the streets in bright visibility jackets — mostly unarmed. During your visit, don't be afraid to ask them for help because they are very friendly and approachable.
Safe Areas/Cities in Ireland
Roscommon
The worst issue in this Irish city is the poorly maintained roadways, which can become a major inconvenience if you want to drive around. Some of the worst roads are found in Roscommon. The county has a population of just over 1,100, so it is understandable why fewer resources have been directed there.
When it comes to serious crime, Roscommon usually only has drug and property-related offenses.
Overall, locals feel secure going out at night and strolling alone. But the biggest crime of all here is the potholes, you can't go anywhere without hitting one and ruining your suspension.
Galway
Galway has about 84 times more residents than Roscommon and is still considered to be among the safest places in Ireland. It is a thriving city with a sizable proportion of college students, which has fueled drug-related crimes, unfortunately.
Violence and theft hardly ever happen here, though, and the city ranks 29th on the crime index, which is regarded as extremely low. Over the past few years, Galway has seen a steady decline in crime and managed to maintain its place as a safe place to live and visit.
Kinsale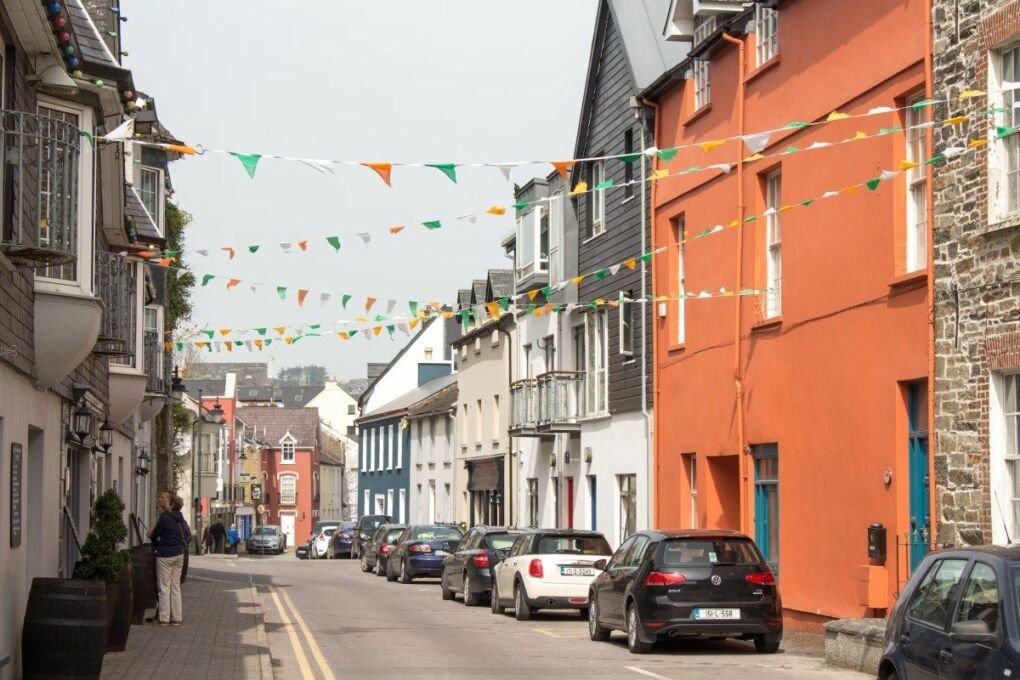 Are tranquil waterfront locations a cause of low crime? That's certainly something to look into because, in Kinsale, one of Ireland's most charming towns, crime hardly happens. People have lived in this area for 1,500 years, but the population is barely 4,100.
A few years ago, Kinsale's crime rate did increase considerably, and drugs were a major factor in the vast majority of offenses. This didn't last too long, though, and locals worked with police to tackle the problem. Since then, there have been fewer offenses and arrests.
Warnings & Dangers in Ireland
Ireland's economy depends heavily on tourism, so it's a relatively safe location to visit. The country was declared the "favorite vacation spot in the world" by Frommer's in 2011—an important achievement.
That doesn't mean that everything is all peaches and cream. Sadly, Ireland has seen a rise in drug misuse, gun crime, and gang-related crime. Thefts and public order offenses have also increased as a result of excessive drinking.
Overall Travel Risk (Rate 3/10)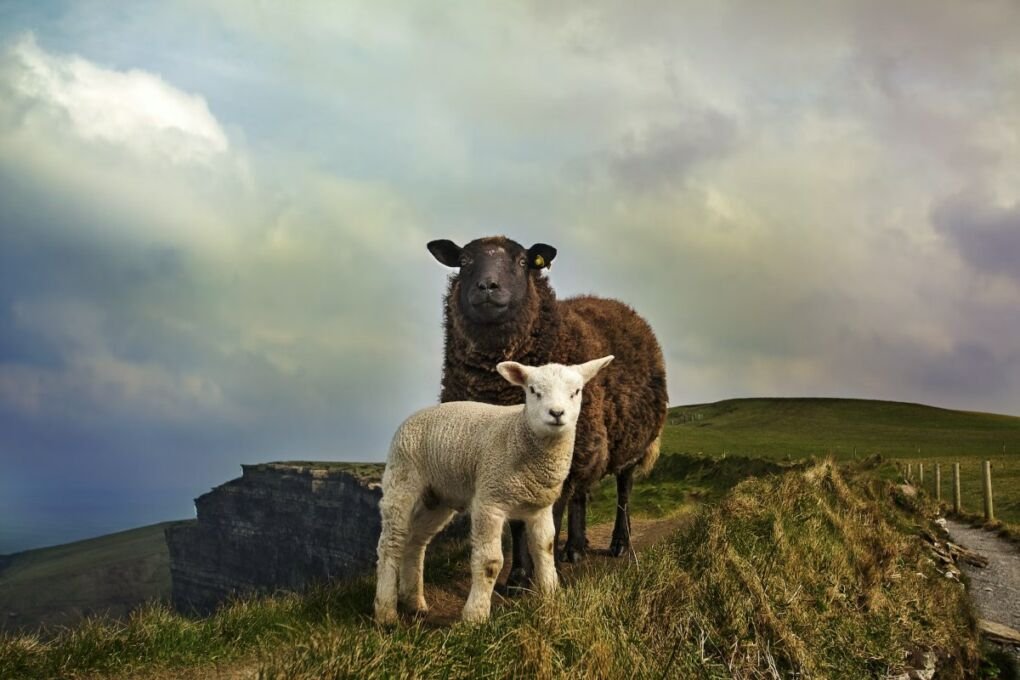 The biggest threats to safety in Ireland include scams, petty theft, pickpocketing, and bag-snatching. Although violent instances involving foreign tourists have happened, they are incredibly uncommon and can be easily avoided by taking a few simple precautions.
Ireland scarcely has any of the issues that other European nations do. Although there is little chance of terrorism, neighboring places like the United Kingdom, are on high alert.
Some people are concerned about the effects of The Troubles and sectarian terrorism. Northern Ireland, which is still a part of the UK, is the only place where this conflict has broken out. Nearly no risk of terrorism exists in the Republic of Ireland.
Petty Theft
Similar to many other places in the world, robbers target tourists who might not be as street-smart as locals and who are easier to distract than natives.
Pickpockets usually operate around well-known tourist hotspots like O'Connell Street, Grafton Street, and Temple Bar in Dublin. Usually, taking simple safeguards is enough to deter criminals. Always keep an eye on your belongings, especially in settings where you could have a (false) sense of security, like a pleasant café or your hotel lobby.
Cliffs
Dramatic sea cliffs in Ireland are among the most popular tourist destinations. The breathtaking Cliffs of Moher in County Clare attract more than a million people annually. Slieve League in County Donegal is similarly gorgeous but not as well-known.
Irish officials rely on tourists' common sense rather than erecting fences to keep people from getting too close to the edge. Unfortunately, many tourists view the absence of fencing as a license to approach the cliff edges directly, especially while taking pictures, and this causes numerous fatalities.
Theft from Cars
Car break-ins can happen anywhere and anytime, but it's important to note that some areas in Ireland are more prone to this type of crime. Apart from Dublin, other cities like Cork and Limerick have also reported high rates of car theft. Make sure your car isn't an easy target and avoid leaving visible valuables in your car while parked.
Lock the doors and roll up all the windows before parking your car and look for secure parking areas nearby, especially if you want to park overnight. Also, park in well-lit areas, away from bushes or dark corners.
Scams
Where tourists go, opportunists will follow. Ireland has its fair share of scammers trying to unfairly take your money.
When a local asks that you take a picture of them, be wary. They'll hand you their camera and deliberately drop it when you return it, accuse you of damaging it, and demand payment.
There are also taxi scams where drivers overcharge. It's best to ask to start the meter as soon as you get into a taxi in Dublin. It's also a good idea to plan your route before getting in the cab so you know how long the ride should be.
Tips for Staying Safe in Ireland
Here are a few safety tips to keep in mind:
There's no terrible weather, just a bad outfit: When packing for your trip to Ireland, assume that it will rain. Bring layers, a waterproof jacket, extra socks in case you get wet, and non-slip waterproof shoes.
Be mindful of the political climate there: Even though most Irish people are relaxed, some things irritate the locals. Don't refer to Ireland as a part of the British Isles because the majority of people still feel strongly about the long history of colonization on the island.
Drink responsibly: Although Ireland's nightlife has a lot to offer, you shouldn't indulge too much — at least not to the point that you're no longer in control and aware of your surroundings.
When cycling, use caution: Cycling is a common method to see Ireland, although many of the country's roadways are unsafe for cyclists. Find out your path in advance. For bikers, Ireland's greenways offer the best routes.
Be careful at ATMs: Pay attention to your surroundings, and if the machine seems suspicious, avoid using it.
Is Ireland Safe? | Frequently Asked Questions
Is Ireland Safe for Solo Tourists?
As long as you take the usual safety measures, you'll be completely safe in Ireland as a lone traveler.
Just avoid walking alone at night and be aware of large groups, which are pickpocket hotspots. Take the Dublin bus or the DART public train system instead.
There is also plenty of space on this rural island to get away from the busy cities, where the majority of the crime occurs.
Is Ireland Safe for Female Travelers?
Although rape and sexual assault do happen, as they do in every country, there isn't a high risk for female travelers in Ireland. Generally, many female tourists visit Ireland solo without encountering any issues.
To be safe, try to stick with a group (especially at night) and refrain from hitchhiking, binge drinking, and using drugs. Call the police at 112 or 999 if you are being harassed or are being followed.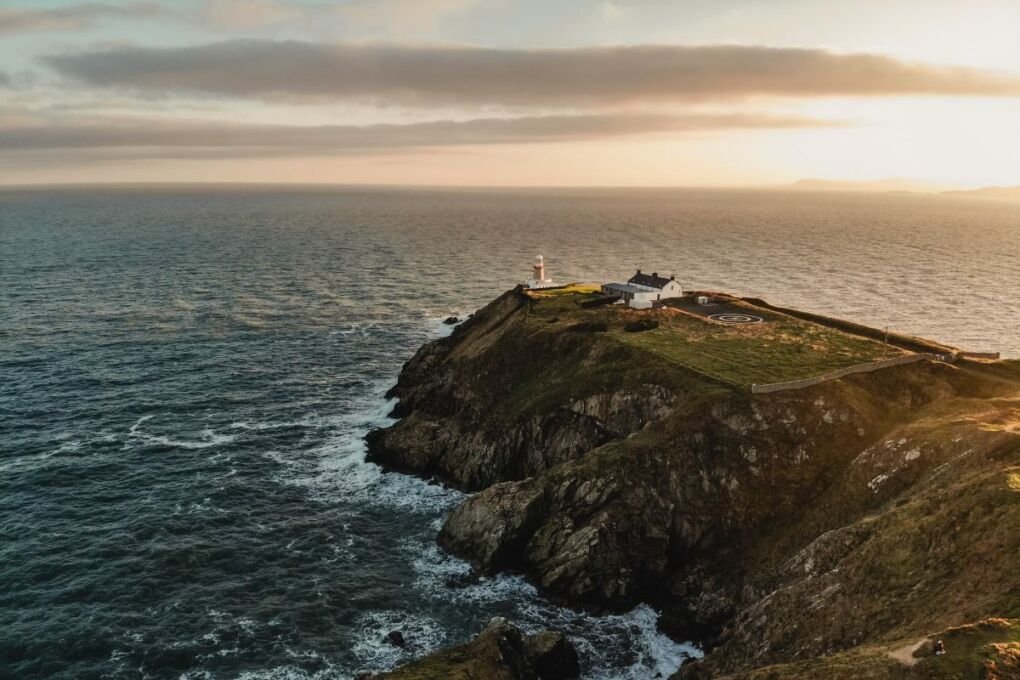 Is Ireland Safe for LGBTQ+ Travelers?
Ireland is a fantastic place for LGBTQ+ tourists to visit. The Criminal Law Act, which was passed in 1993, decriminalized homosexuality, and same-sex marriage has been permitted since 2015.
Irish law prohibits discrimination against individuals based on their sexual orientation, but it says nothing directly regarding transsexual people. Gay travelers shouldn't worry about their safety in Ireland because of the country's generally favorable sentiments toward the LGBTQ+ population.
Is Ireland Safe for BIPOC Travelers?
These days, hate crimes motivated by a person's race, ethnicity, or religion are uncommon in Ireland, and when they do happen, they tend to occur in major cities.
Although there is anti-Semitism and prejudice against Muslims, such behavior rarely escalates to violence. If you encounter any harassment, report it to iReport, a secure national reporting platform.