There truly is an abundance of things to see in Puerto Rico. The island is filled with lush rainforests bursting with the promise of adventure and breathtaking historical monuments that have stood the test of time.
The country is brimming with a rich culture of food, music, and art. However, the first thing you will notice about this North American island is its warm and vibrant people. Puerto Ricans are always happy to help out, whether that is by giving a lost tourist some directions or by suggesting the best places to stay and eat.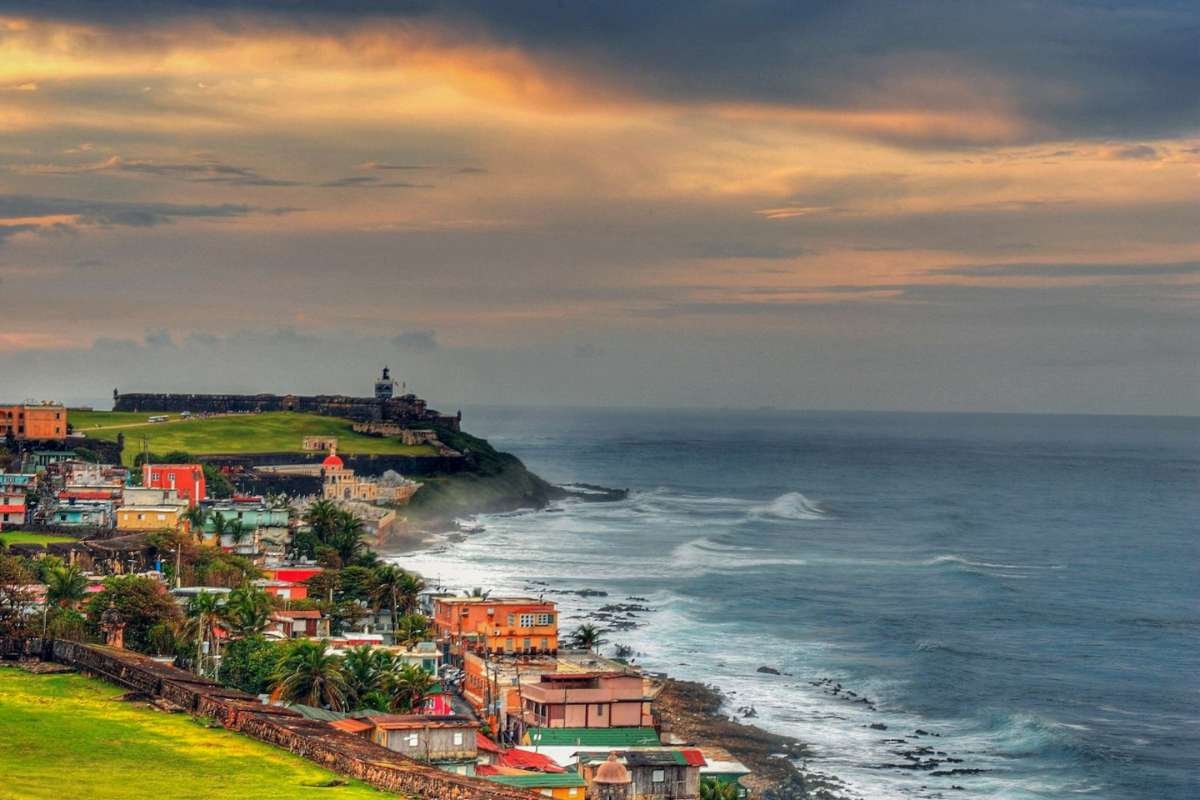 Top 10 Things to Do in Puerto Rico
With so many fun things to do in Puerto Rico, it can be hard to fit them all into one vacation. So, below, you will find a list of the coolest things to do in Puerto Rico to help you have the best Puerto Rican holiday possible.
El Yunque Rainforest
One of the best things to do in Puerto Rico is to embark on the El Yunque and Bio Bay tours. During this swashbuckling trip, you will explore the only rainforest in the United States by way of a hike with some passionate and knowledgeable guides. Remember to bring a towel, as there will be gallons of watery fun.
For the bravest in the group, there is cliff-diving and rope-swinging into glistening natural pools and rivers. But what about those looking for a more relaxed experience? No worries. You can take a nice "chilled" ride down a natural water slide while you enjoy the local fruits and other refreshments included in this tour.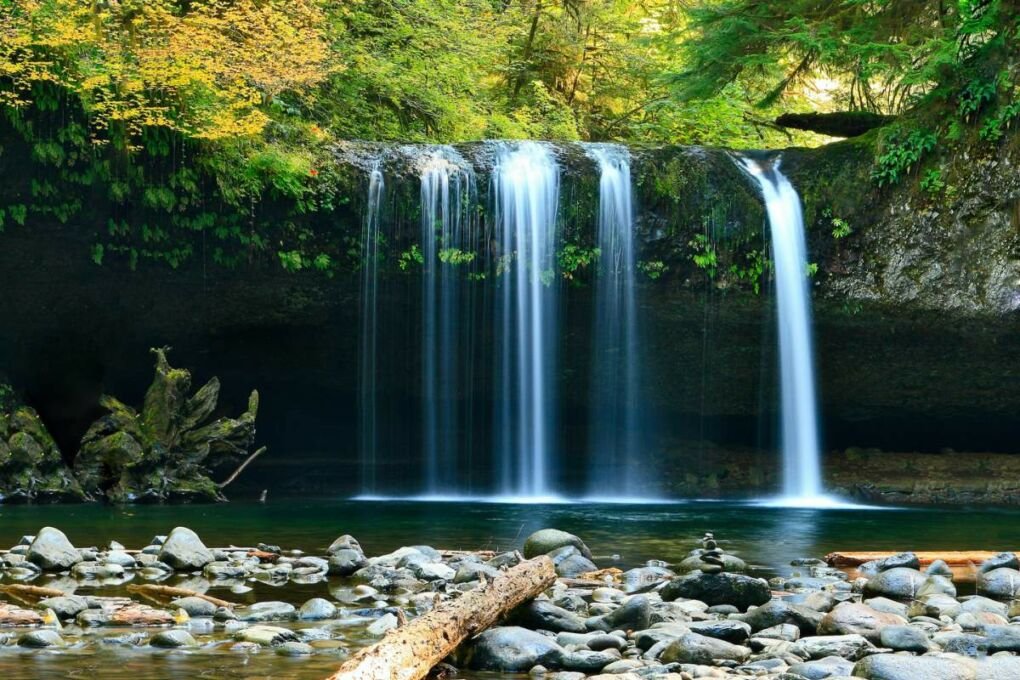 Castillo San Felipe del Morro
Visiting this imposing fort is one of the top things to do in Puerto Rico. The Castillo San Felipe del Morro is situated in Old San Juan and shares over 500 years of history with the city and, by extension, the island of Puerto Rico.
The fort was built by the Spanish to fortify the island. It was an integral part of their military, and in more recent years, the United States inherited its importance. This historical castle is only one of the many iconic landmarks in San Juan. Which is a city filled with jaw-dropping architecture, mouth-watering restaurants, and miles of sandy beaches.
Castillo San Cristóbal
Castillo San Cristóbal is another fort located on the opposite side of San Juan. It was also built by the Spanish and still has some visible battle scars from its days of active duty. The fort's most famous victory was its successful defense against Lieutenant General Sir Ralph Abercromby in 1797.
The towering stronghold sits 150 feet above sea level and stands guard over the majority of the Northeastern shore of San Juan. Before you start scouring every inch of this majestic fortress, it is worth remembering to wear some sturdy yet comfortable shoes. The building was built back in the 18th century, so expect some bumpy terrain as you explore.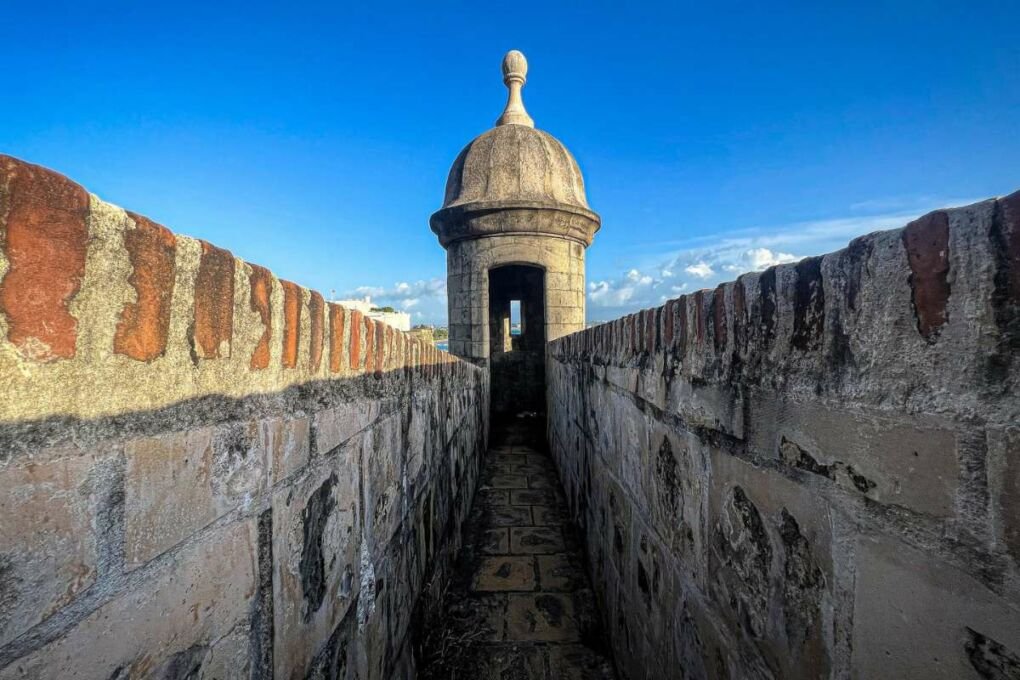 Catedral Basilica Menor de San Juan Bautista
You simply have to stop by the Catedral Basilica Menor de San Juan Bautista while you visit Puerto Rico. This stunning Roman Catholic cathedral stands toe to toe with any of its European counterparts.
The ceilings and walls inside the church are lavishly painted with intricate patterns of golds, browns, and peachy creams. The outside of the church is equally awe-inspiring with its stark, pure white exterior, which is defended by three angelic statues. Exploring the cathedral and its relics is undoubtedly one of the can't-miss activities in Puerto Rico.
Parque de Bombas
Parque de Bombas is hands down one of the coolest places in Puerto Rico. You get your run-of-the-mill firehouses with the fireman's pole to slide down, sure. But none of them have the pizazz and flair of Parque de Bombas.
This incredibly unique building was constructed back in 1882 and is no longer in service as a fire station. This is great because it allows you the opportunity to check out every nook and cranny without getting in the way of some busy firemen. Many have suggested that this is the center jewel of the very decorated Puerto Rico tourism crown.
Plaza de Armas
If you are looking for what to do in Puerto Rico, grabbing your favorite anti-theft travel bag and spending the day in the San Juan Plaza de Armas is never a bad idea. Plaza de Armas is a common Latin name for a town square, and this square in San Juan will not disappoint you.
As with many Plaza de Armas, you will find a plethora of delicious street food vendors and alluring storefronts. The real draw here, though, is the endearing water fountain in the middle of the square that is surrounded by beautiful Puerto Rican buildings.
Viejo San Juan
While you are exploring the town square, you can enjoy a quick walk to one of the must-see places in Puerto Rico. The old neighborhood of Viejo will treat you to some charming old Spanish architecture.
Not to mention all of the countless bars and cafes, which all come together to make for an unforgettable afternoon of bar-hopping. Alternatively, you can sit down, relax, and dine on some exquisite meals at one of the esteemed restaurants.
Museo Castillo Serrallés
The Museo Castillo Serrallés is an astonishing museum that started its life as a mansion back in the 1930s. It was the home of Juan Eugenio Serrallés, the son of an extremely successful and wealthy businessman.
Now it is a museum where you can explore the history of Puerto Rico and Ponce. Guests have access to guided tours of the gigantic home, as well as the Japanese Gardens that surround the property.
La Fortaleza
La Fortaleza is another fantastic example of the rich history of Puerto Rico. This magnificent fortress started its life back in 1540. However, it was defeated twice, once in 1598 and again in 1625. Thankfully, in 1846, it was rebuilt as the full-time residence for the governor of Puerto Rico.
It has been more successful in the task of housing over 170 governors since then. One may suspect that due to it being an active government building, tours are not allowed. However, you would be incorrect, as there is a 30-minute tour offered Monday through Friday between 8:15 am and 3:30 pm.
Faro Los Morrillos
No island is complete without a famous lighthouse. And as far as the best things to see in Puerto Rico goes, the legendary Faro Los Morrillos fits both bills. It was built in 1882 to help ships navigate the dangerous southeast entrance from the Caribbean Sea.
The white lime cliffs around the lighthouse delve over 200 feet into the icy cold ocean. Most notably, back in 1967, the lighthouse was renovated and, in recent years, has become completely automated.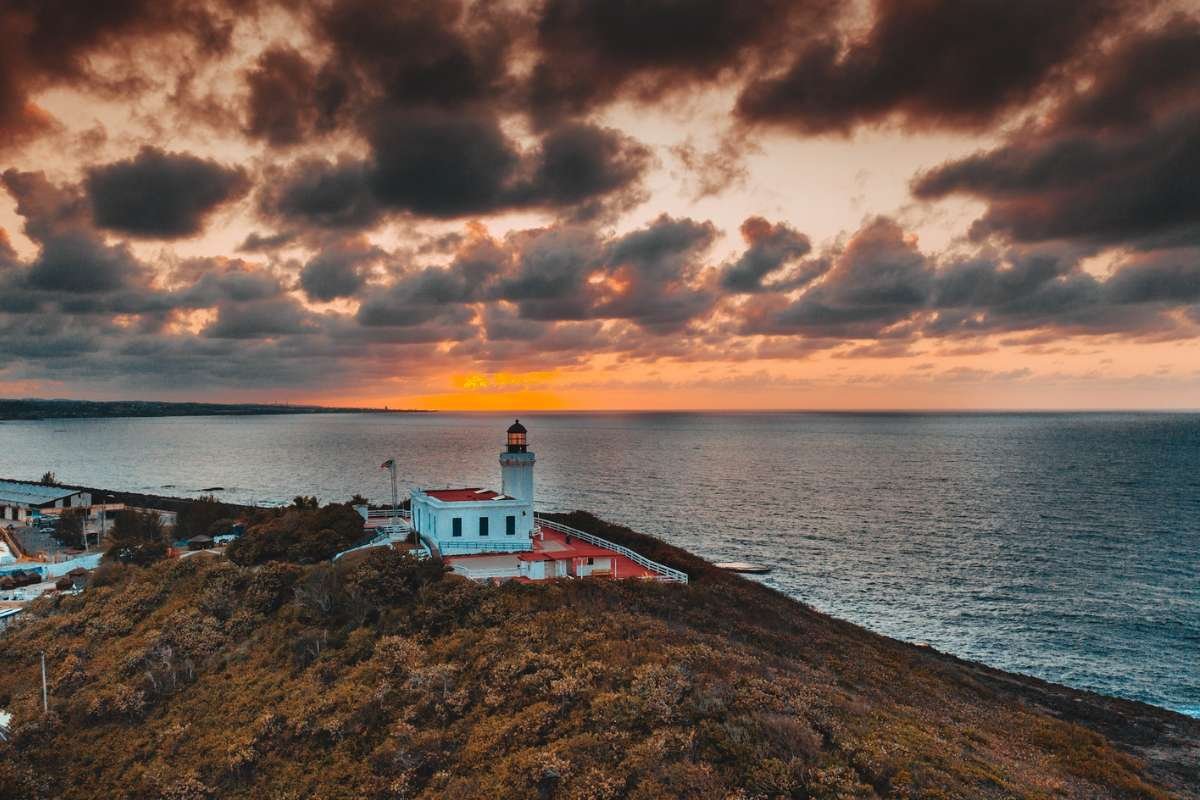 Final Thoughts on Seeing Puerto Rico
As you can see, there are a ton of cool things to do in Puerto Rico. Whether you are looking for exciting rainforest adventures or exploring cities brick by brick, this little North American island has something for everyone.