There's something truly iconic about Budapest; historic charm, breathtaking architecture, and a vibrant cultural scene. It is the city where goulash originates and is the capital city of Hungary. So, if you've been bitten by the adventure bug and looking to make your way there, you're probably wondering: Is Budapest safe for tourists?
Ah, the splendid duo of Buda and Pest, teaming up to create the marvel that is Budapest — now that's some linguistic wit.
Buda, with its scenic hills, meets Pest, the lively flat side, all thanks to the iconic 19th-century Chain Bridge. Exactly how safe is it, though? The truth is, like any bustling European hub, minor crimes crop up, with pickpocketing as the one you should keep an eye on.
Before you make your way to one of Hungary's best places to live, you need all the info you can get on safety there. Lucky for you, this guide has all that and more.
Why Visit Budapest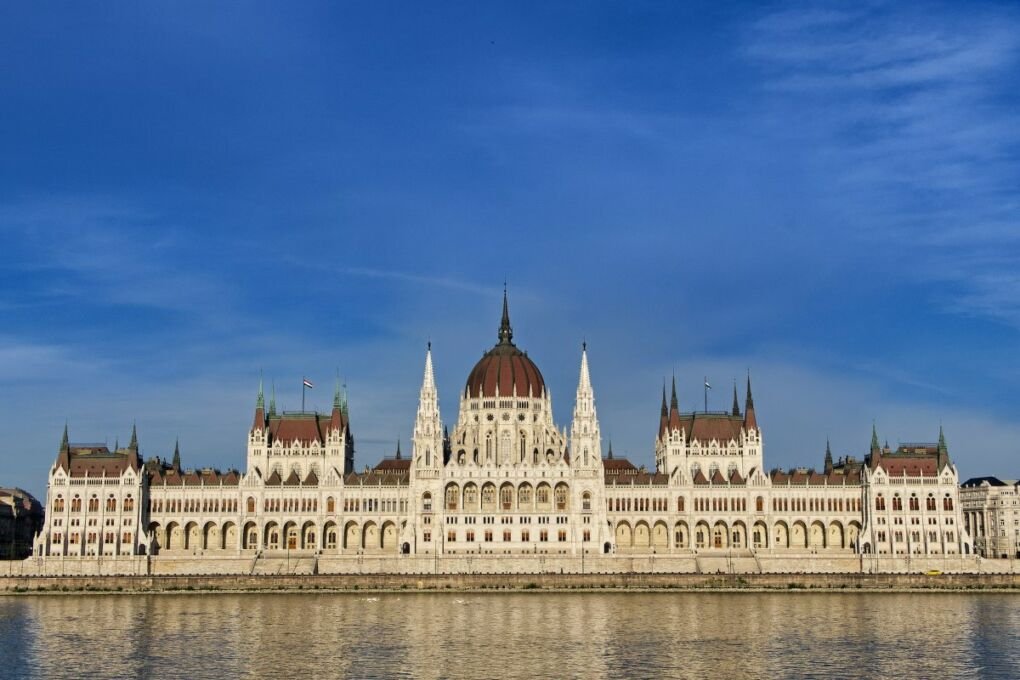 Budapest has some of the most stunning architecture in all of Central Europe, with the House of Parliament being among its most well-known landmarks. It was constructed between 1885 and 1904, sitting on the bank of the river. This nearly 700-room Neo-Gothic and Baroque structure has a tall crimson dome over it. It's quite literally a sight for sore eyes.
You can also visit the large area known as Castle Hill by climbing the steep hill above the river on the Buda side. If you're in no mood for a hike, you can also reach the top by taking a funicular.
If you mention Budapest to anyone, they'll definitely recommend visiting the baths. They're an important part of the Budapest experience and the ideal way to unwind after seeing everything the city has to offer.
Don't worry about overcrowding because there are more than 1,000 natural springs in Hungary, and several of them are around Budapest.
Is Budapest Dangerous?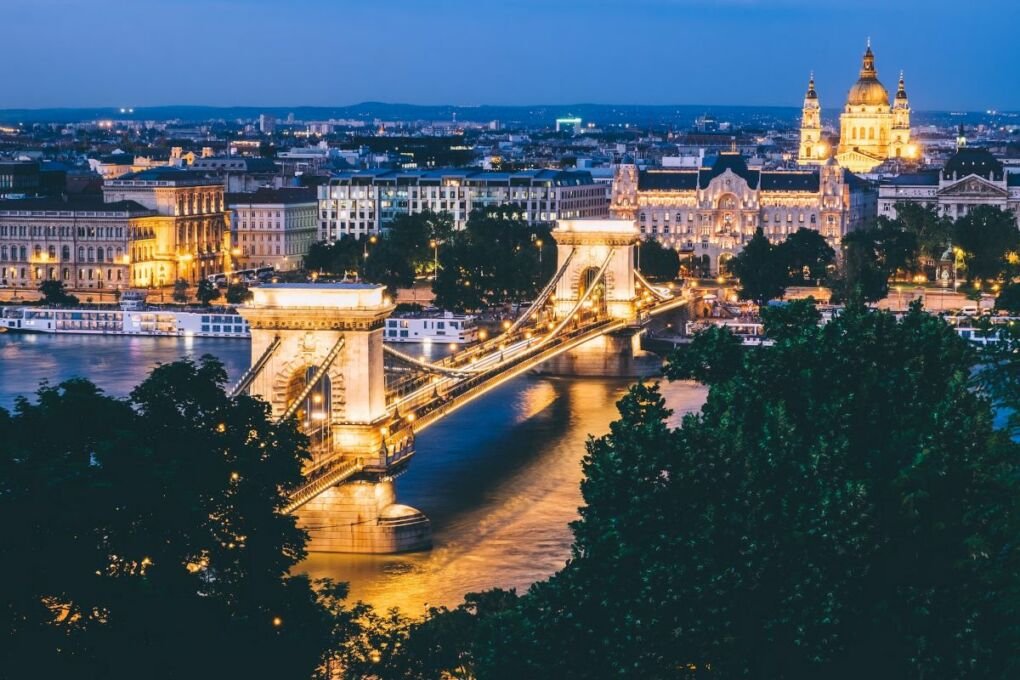 Some people think Budapest is more dangerous than cities like London, but that's simply untrue, and the numbers show it. A crime comparison between London and Budapest shows that the latter has a crime index of 34.45, while the former is 54.12.
Budapest is safe for tourists, but there's a prevalence of underground crimes like drug use. Also, there are thousands of migrant laborers who struggle to survive and end up living on the streets. Many of them won't do anything to you, but some might commit petty crimes like pickpocketing, so it's good to be extra careful.
Tourists account for a large portion of the GDP, so the government takes extra measures to ensure that they feel safe.
Dangerous Areas in Budapest
Hős Street (Hero Street)
One of Budapest's most unsettling slums is the horror area of Hero Street, which has a very high crime rate. This area is plagued by extreme poverty, a lack of public safety, and major drug issues. The authorities have tried to fix this neighborhood and, to some extent, have made progress.
The municipality started environmental cleaning and rubbish disposal operations in the block. However, the problem of drugs, prostitution, and assaults is still a major concern there. You probably won't visit this part of town but if you do, try not to do so alone and go there during the day.
District 8
Known also as Józsefváros, Budapest's 8th district is notorious for its lack of public safety. The neighborhood, once referred to as the Harlem of Pest, has undergone substantial changes recently, greatly improving its reputation.
One of the most renowned residential neighborhoods in the city center, the Corvin District is situated in a newly refurbished section of the neighborhood. It has many entertainment, sports, shopping, and transportation options.
You actually can visit this section, but the less developed areas such as Népszínház and Bérkocsis should be avoided at all costs. Crimes like theft, assault, and others are frequently committed there.
Is it Safe to Live in Budapest?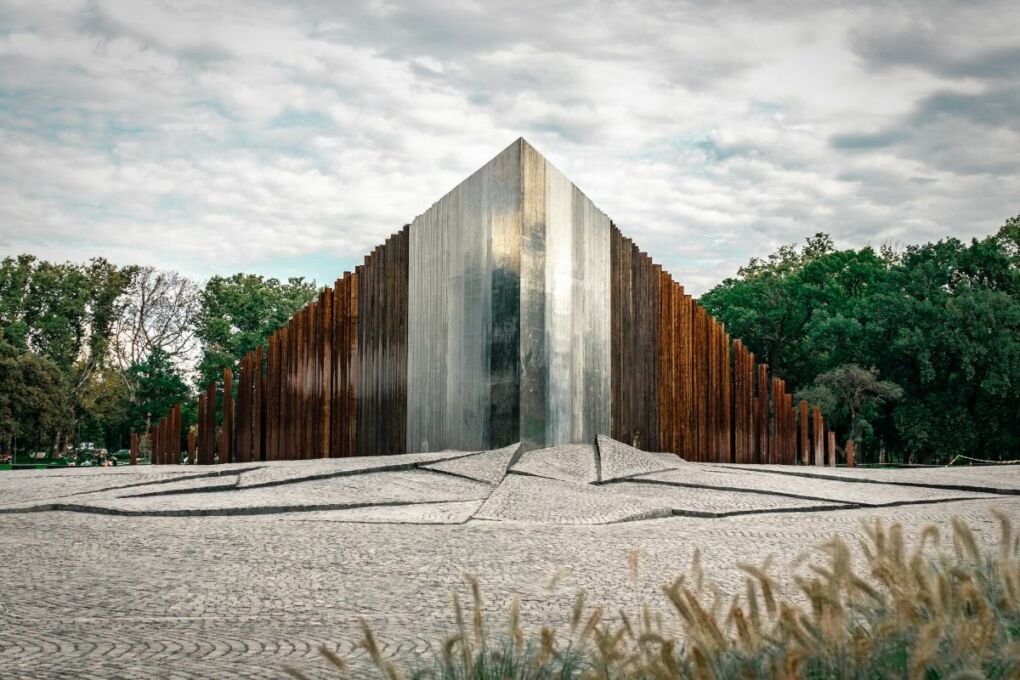 Yes, it's definitely safe to live, but it's not without its share of safety and criminal issues. To be honest, theft and pickpocketing have increased over the years. But, the crime rate here is still lower than in most countries in Europe and the world.
You'll feel secure here because there are police almost everywhere, including in tourist areas. You can also call the police or other emergency services using emergency phones found throughout the city.
In addition to these actions, Budapest has improved city safety with CCTV cameras which monitor everything happening in the streets.
Safe Areas in Budapest
District I – Castle District
Nestled on Buda's Danube side, the Castle District exudes a sense of safety that echoes through its preserved medieval charm. Tourists love this area because of the well-maintained streets, with historical structures that create an inviting and secure atmosphere.
Police presence is heavy here, and they work well with the tight-knit community to prevent crime. Castle District is an oasis of security in Budapest and is very appealing if you're looking for a laid-back and historically rich environment.
If you book or visit here, you generally don't have to worry about walking the streets alone, even at night. However, no place is perfect, so being cautious is never a bad idea.
District XII – Újbuda
Újbuda, situated in southwest Budapest, is one of the city's safest neighborhoods. Here, you'll see that the city can be modern and still have green areas creating a peaceful and secure setting.
What makes it truly safe is that the police are quite vigilant, and like the previous area, the community members also play their part. The area has quality schools, dependable healthcare, and many coworking spaces for digital nomads.
Újbuda prioritizes safety and convenience, making it an appealing option for both residents and visitors looking for contemporary living in a secure urban setting.
District XI – Gellért Hill
Gellért Hill is one of the safer neighborhoods in the city. The crime rates are lower here compared to most areas in the country. This neighborhood has a pretty robust security system, including surveillance and regular patrols.
It also has well-maintained streets, proper lighting, and visible signage, so you'll enjoy taking walks here. Many tourists visit Gellért Hill without issues, and locals rarely experience crimes. That doesn't mean you shouldn't be careful.
Warnings & Dangers in Budapest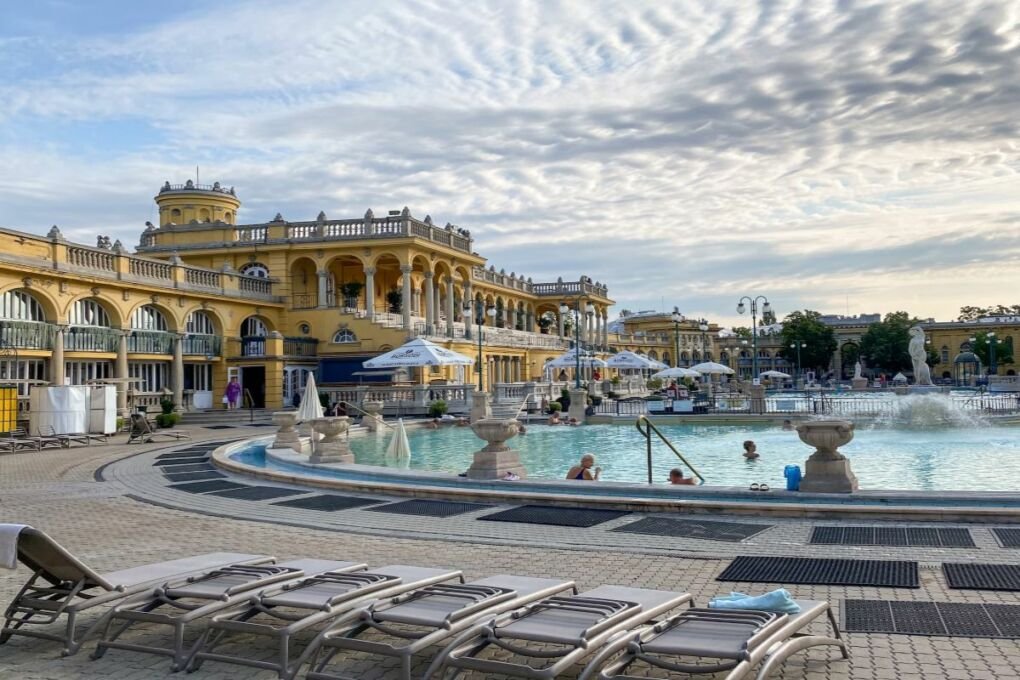 Budapest has some crime, like any major city, but it is usually regarded as safe, and there are no significant criminal problems noted on the government website. Petty crimes, including pickpocketing, theft, and tourist scams, are the most prevalent types of crime in Budapest.
The places where these crimes are most likely to happen are crowded places, tourist hotspots, and transit systems. Budapest also has a low rate of violent crime, but it can happen in some neighborhoods or after hours in unlit, sparsely populated places.
Because of that, avoid walking alone at night and always stay in well-lit, busy places.
Overall Travel Risk 3/10
Hungary is ranked 13th out of 163 countries for peace, according to the Global Peace Index, and is one of the safest and most peaceful countries in the world.
Although it's generally safer than other big cities and almost free of violent crimes against tourists, you should still be careful with your stuff and aware of your surroundings.
Be extra vigilant in crowded places like markets, train stations, and public transportation hubs. That's because pickpocketing, handbag snatching, and other small crimes are commonplace there.
Pickpocketing
Pickpockets are particularly prevalent in shops, pedestrian areas, and occasionally congested public transportation centers. Therefore, extra caution needs to be used in these locations.
You should just have enough cash on you to cover your needs for the day. Most of it should be locked securely in your hotel room or in the bank. Even so, you should divide the cash and put it in separate pockets if you need to carry extra cash.
Bar Bill Scam
Beware of a scam that begins with an attractive stranger inviting you to a bar to keep you company. Once there, you're in for a surprise when the bill arrives — it could run into the thousands.
In this scam, intimidating Hungarian men pressure you to pay, sometimes forcing you to drive to the nearest ATM. Be careful and watch out for these scams in unfamiliar places, where a seemingly friendly offer can turn into an expensive and disturbing experience.
Tourist Menu Scam
Another scam to watch out for happens not only in bars or restaurants suggested by women on the street but in various establishments. If you appear to be a tourist, they might give you a menu with higher prices or even skip showing you one initially.
Always double-check the price before ordering to avoid surprises. Look out for any undisclosed charges. In case you fall victim to a scam or experience a personal crime, report it right away to the Hungarian National Tourist Office or call them at 438-8080.
Taxi Scam
The most convenient way to travel from Budapest Airport to the city center is by taxi. However, beware of scams if you hail a taxi off the street, especially at night. Some drivers may take longer routes to overcharge you.
While most Budapest taxis are metered, it's essential to stay vigilant and ensure you're not being taken advantage of by a dishonest driver. Stay cautious, especially during nighttime travel.
Tips for Staying Safe in Budapest
Budapest is a generally friendly and safe city, but it's still good to exercise caution to guarantee a relaxing and secure visit. To help you stay safe in Budapest, here are some pointers:
Only use authorized taxis: Try by all means to do this or ride-hailing apps like Bolt and Uber. Unauthorized taxis are usually unmarked and demand exorbitant fares.
Beware of stranger danger: If strange or suspicious persons try to stop you, don't stop to talk to them. More often than not, they'll try to scam you into buying something or beg you for money.
Don't drink and visit the thermal baths: The thermal baths, particularly Szechenyi Thermal Baths, are some of Budapest's top attractions. However, consuming alcohol while taking a thermal bath can cause you to become dehydrated, which makes it potentially harmful.
Avoid taking anything from strangers: This might be obvious, but avoid taking anything from strangers, including drugs, because they might be illegal and try to use you as a mule.
Is Budapest Safe | Frequently Asked Questions
Is Budapest Safe to Travel Alone?
Yes, Budapest is safe for solo travelers, but being alone means you have to be extra careful. Keep your belongings secure when visiting the busiest locations, such as popular tourist destinations and transportation hubs.
Pickpocketing and bag snatching are frequent crimes in Budapest that may also harm visitors. So when you're in crowded areas, always be aware of your surroundings and keep an eye on your belongings.
Is Budapest Safe for Female Travelers?
Yes, Budapest is entirely safe for female visitors, so there is no need to worry about this aspect when seeing the city.
For extra safety, use only cabs from respectable taxi companies. Also, keep your wits about you when traveling via public transportation and visiting popular sites. That's because incidents of small thefts like pickpocketing have been documented in the past.
Should I Get Travel Insurance for Budapest?
Although it is strongly advised, having travel insurance is not legally required when visiting Hungary. In the event of unanticipated occurrences like medical emergencies, flight delays, lost luggage, or theft, travel insurance can offer protection and peace of mind.
As part of the Schengen Visa requirements, travelers arriving from outside the European Union might need to present proof of travel insurance in order to enter Hungary.
Is Budapest Safe To Walk at Night?
Budapest is just as secure at night as any other city, and if you follow certain common-sense rules, you shouldn't have any problems.
The city's core and popular tourist destinations are typically well-lit, crowded, and open late for business. However, it's crucial to avoid dark or empty alleys, especially on the city's outskirts, and to pay attention to your surroundings.