Malaysia embodies diversity in every aspect. See skyscrapers standing shoulder to shoulder with minarets and ancient temples. Mingle with the wonderful people who come from all walks of life. Taste the rich cuisine and experience the fantastic culture that is unique to this exciting country.
There is so much to do and see here that you'll be spoilt for choice. Before you visit, brush up on some Malaysia travel tip essentials so you can get the most out of this magical destination.
When visiting a new country, many people wonder about their safety. Rest assured, you're not alone. This guide will erase your doubts and convince you that Malaysia should be on your bucket list.
Why Visit Malaysia
Malaysia is a gem in the treasure chest that is Asia. From ancient temples and ruins to modern skywalks and architecture, this country will give you the best of both worlds.
The national parks and beaches showcase the magnificent landscape of this luscious country. The verdant Cameron highlands are enough to make even a Scot weak to his Kilt-covered knees.
On top of the glorious landscapes, Malaysia's architecture speaks to the colonial, Islamic, and indigenous history of this multifaceted land.
Entertainment is big in Malaysia. Malaysians love their theme parks, so expect to find them dotted all over the country.
There is so much to experience, you'll be planning your next trip back before you even leave.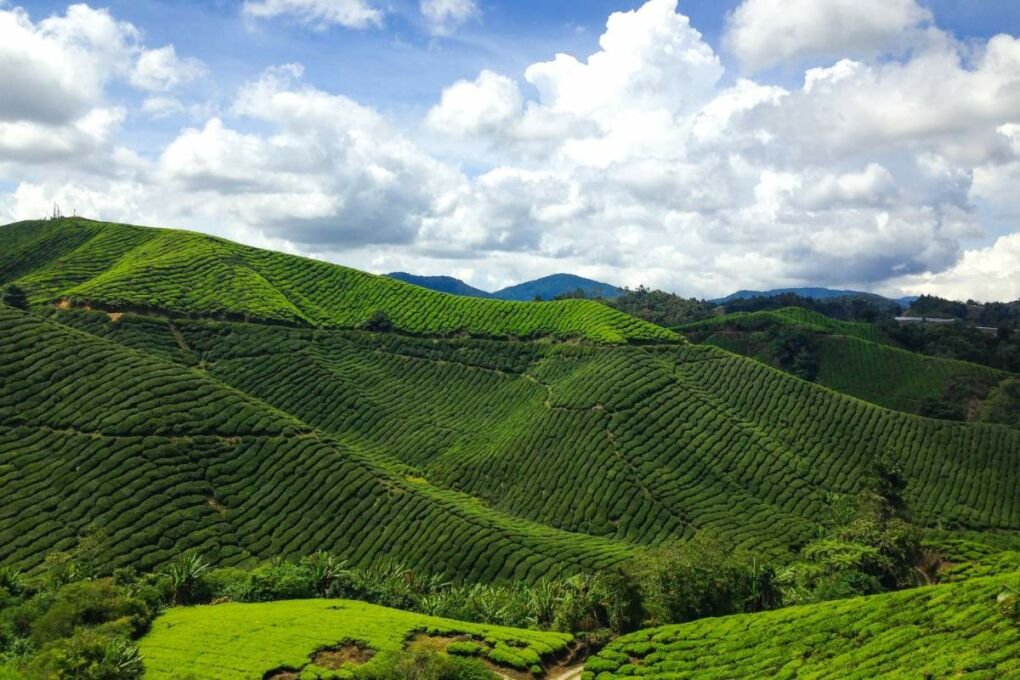 Is Malaysia Dangerous
Malaysia is wonderfully safe and is one of the most visited countries in Asia. Anywhere you go in the world will have its own set of drawbacks, and Malaysia's appeal more than makes up for its few problems.
Violent crimes are rarely aimed at tourists, and the general crime rate is low. The government is also consistently working to improve its safety and crack down on crime.
Being a Muslim country, it has certain customs in place that condemn harmful behavior and enhance the safety level for women especially. It also discourages alcohol and drug consumption and is tough on drug-related crime.
Dangerous Areas in Malaysia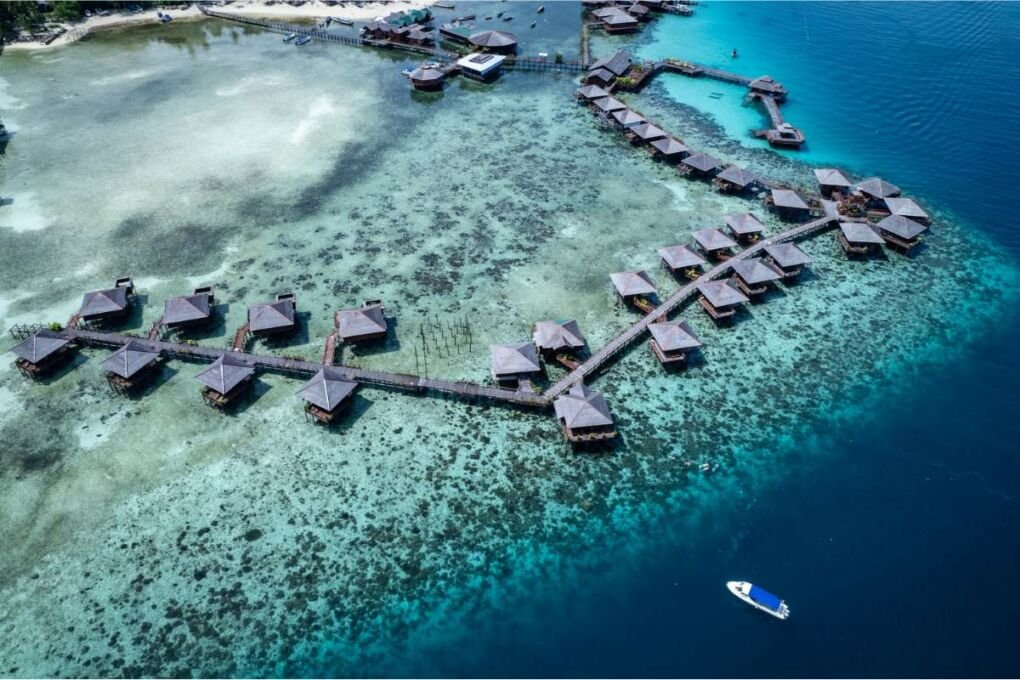 Islands off of the Eastern Sabah coast
Sabah is home to so many wonderful things. Malaysia's second-largest state hosts the world's largest flower, the Rafflesia. Come here to trek Mount Kinabalu, Malaysia's highest point.
Diving is one of Sabah's biggest pulls. A world-class site, Sipadan Island, offers divers an unforgettable experience.
The beautiful people of Sabah come from 30 indigenous tribes, each with unique customs and cuisines.
Sadly, the eastern part of this state, as well as the islands off its coast, have been warped by piracy, terrorism, and kidnapping. The government has designated it a security zone, enforced curfews, and increased military presence to combat these threats.
Petaling Jaya
Originally a township that grew into a city, Petaling Jaya, fondly known as PJ, is a shopper's delight. Packed with malls, theme parks, and night markets, there is always something for everyone here.
Its outstanding landmark, Kota Darul Ehsan, is a marble arch marking the Kuala Lumpur- Selangor border. This Moorish-inspired monument is Malaysia's biggest arch, guarding the entrance to this lovely city.
Recent high crime rates, violence, and profuse gang activity have diminished parts of this city. Expect an increased police presence, and be sure to be alert as you navigate PJ. We suggest getting a guide who can show you this city's highlights safely.
Is it Safe to Live in Malaysia?
It depends on where you want to live. While Malaysia, in general, is safe for expats and nomads, the level of safety varies according to where you plan to live.
The capital is one of the best places to live in Malaysia and is excellent in terms of safety, work availability, and standard of living.
Certain cities have higher crime rates than others, and you'll want to avoid areas with a prevalence of gangs.
We suggest considering the weather, attractions, and standard of living when choosing where to live, but we do know that wherever you end up, you'll love it.
Safe Areas/Cities in Malaysia
Malacca
The unofficial historical capital of Malaysia, Malacca, is bursting with architecture, history, and culture that will mesmerize you.
The multicultural layers of this riverside city are enchanting. Temples, mosques, and churches share the space and amplify the beauty and diversity of this UNESCO World Heritage site.
This city features perfect beaches with pure white sand and aquamarine waters. You'll travel through time visiting ancient ruins, palaces, and holy sites that attest to this city's allure.
While it is completely safe, we still recommend taking a tour of Malacca, just so you can see everything there is on offer.
Penang Island
This small yet popular island is a melting pot of nature, art, history, and, of course, food. There is so much to do here, you'll find it impossible to get bored. Plus, it's so safe the only thing you'll worry about is your to-do list.
Penang National Park, the world's smallest national park, is a lush jungle sanctuary for many indigenous species.
Georgetown's historic houses, colorful streets, and street art will have you treasure-hunting for more across this UNESCO World Heritage site.
Penang has some of the best street food on the continent. The infinitely delectable dishes will make your tastebuds dance.
Kuala Lumpur
The capital city is the perfect combination of modern sophistication and old-world wonder. Kuala Lumpur is synonymous with the iconic Petronas towers dominating the city's beautiful skyline.
The colorful Batu caves are a staggering 272-step climb to absolute glory. The statues, caves, temples, and shrines all whisper the history of this ancient site.
Visit the majestic Masjid Negara, Malaysia's national mosque, or the Islamic Arts Museum to appreciate Malaysia's Islamic roots.
Don't miss a stroll through the night markets and indulge in the many crafts and cuisines that are the pride of this safe and exciting city.
Warnings & Dangers in Malaysia
Malaysia has very low crime rate rankings and is not a typical center for violent crime. That's not to say it's hassle-free. Petty crime is prevalent, especially in the riskier areas and in crowded spaces.
Organized crime poses a problem in this country, but as long as you stay away from gangs and their enterprises, you'll be fine.
Having a tropical climate exposes you to tropical diseases as well as tropical weather hazards. There's also the risk of earthquakes and tsunamis, but they aren't too frequent.
There are cases of vector-borne diseases thanks to mosquitoes and the rabid dogs living in some parts.
Overall Travel Risk (4/10)
While Malaysia is perfectly safe for tourists, it, like the rest of the planet, has its problems. They aren't catastrophic, however, and shouldn't deter you from an exciting trip.
The weather can be unpredictable, and during the monsoon season, it can be really wet and unpleasant. Keep an umbrella with you when you're out, and keep an eye on forecasts.
The climate also encourages pests like mosquitoes that can make you sick. As long as you have your vaccines and take precautions, Mother Nature will be your friend.
Crime exists, but Malaysia isn't about to be a criminal paradise either. As long as you travel smart and plan your day, the most you'll have to worry about is choosing whether you prefer beef or chicken satay.
Petty crime
Like any country in the world, tourists are a target for pickpockets, bag snatchers, and charlatans. Their lack of knowledge about the area they're in makes them easier targets than locals who are wise to their tricks.
Expect con artists trying to get money out of you. Fake monks, police officers, and supposed victims of crime will all have some reason why you should give them your money. Avoid them like the plague and never give them anything.
Being on the lookout when in public spaces and guarding your bags and jewelry (don't wear any if you can help it) will prevent thieves from targeting you.
Organized crime
Gang activity is rife in some areas of Malaysia. These criminal entities push drugs, run prostitution rings, and deal in gambling, extortion, and weapons.
With the large number of gangs at play, gang wars often break out, resulting in violence and possible harm to people around.
Stay away from areas that are frequented by gangs. Don't walk around late at night on your own, you're more likely to be targeted. If you happen to be in the vicinity of trouble, move away as quickly as you can and follow the instructions of authorities to keep yourself out of it.
Road safety
Malaysia's road safety is cause for concern. Road accidents are the leading cause of accidental and child death here. To make matters worse, this statistic ranks as 3rd highest in the Western Pacific, according to the World Health Organization.
These are scary statistics, and they certainly should motivate you to be wary on the roads. Speeding, poor road conditions, and the way drivers behave all contribute to the number of accidents on Malaysia's roads.
The government is trying to make it better, though. They have taken on the World Health Organization's global plan to better road safety and have undertaken to improve road conditions and vehicle safety, as well as passing laws to shape road use.
Vector-borne diseases
Malaysia's climate creates a haven for mosquitoes. The risk of catching Malaria, Dengue fever, Chikungunya, Zika virus, Lymphatic Filariasis, and Japanese encephalitis is very real.
Make sure your vaccines are up to date before you travel, and speak to your doctors for suggestions on what other measures you can take. Make sure you use mosquito repellent throughout the day as well as nets at night to prevent getting feasted on by these annoying buggers.
Malaysia also has a problem with rabies in some areas, like Penang and Sabah. Stay away from stray dogs, and don't pet or feed them.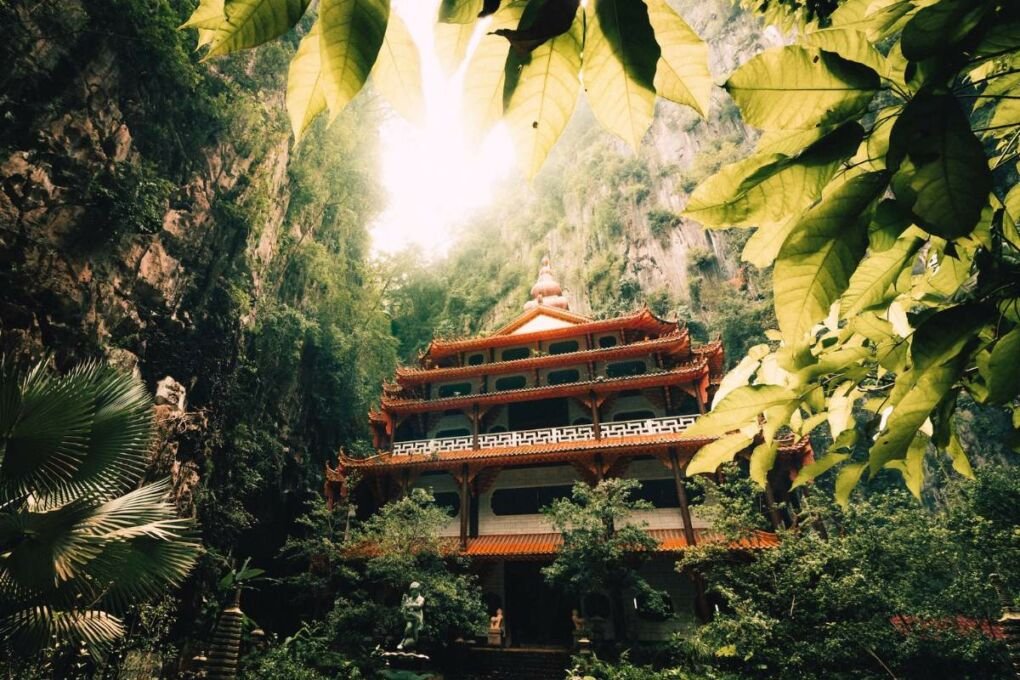 Tips for Staying Safe in Malaysia
While staying safe in Malaysia shouldn't be hard, here are our top 5 tips to help you along:
Keep it simple. Don't walk around in flashy gear, and keep your bags close and away from the road. We also suggest an anti-theft travel bag to keep your valuables away from sticky fingers.
Be respectful of the country you're visiting. Malaysia is a Muslim country but is also home to Buddhists, Taoists, and Hindus. Be mindful of the customs and cover up when visiting places of worship.
Keep your eye on the weather. Malaysia is prone to flooding and landslides during the two monsoon seasons, the Southwest Monsoon (April-September) and the Northeast Monsoon (October-March). Make sure you know what the safety procedures are.
Use reputable companies for transport and activities to keep from getting scammed or injured.
Go on a tour. Especially in more sketchy areas, you'll feel safer exploring with someone who knows the lay of the land.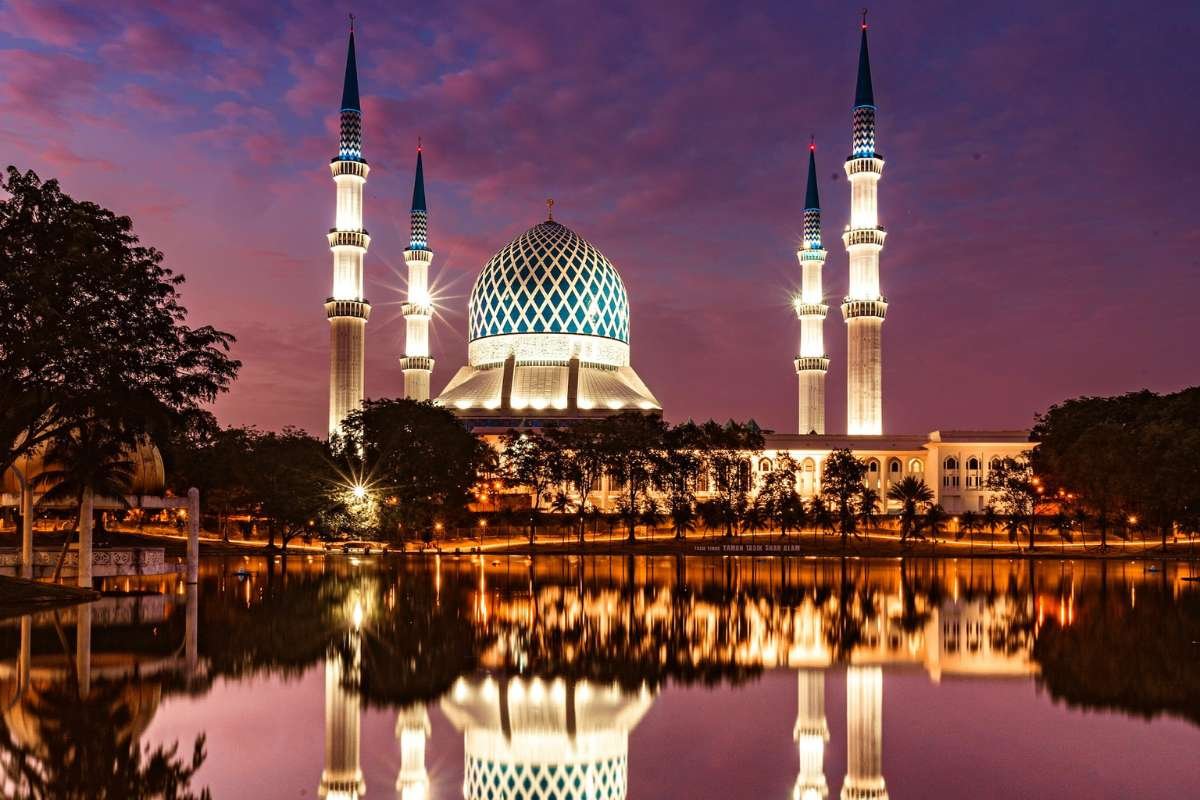 Is Malaysia Safe? | Frequently Asked Questions
Is Malaysia safe for solo travelers?
Yes, Malaysia is very safe for solo travel. With low crime rates and friendly locals, even solo female travelers can explore with ease.
That being said, if you are on your own, plan your trip and be smart. Make sure someone knows where you are, guard your belongings, and be on the lookout when out at night or in quiet areas. Knowing how to stay safe when traveling alone is important to keep yourself out of harm's way.
Is Malaysia LGBTQ-friendly?
In short, no. Malaysia is a Muslim country, and as such, homosexuality is illegal there. People are under threat of jail time and possibly a public lashing if found to be engaging in LGBTQ events or acts.
We advise you to refrain from public displays of affection, and if you are traveling with a partner, be discreet.
When is the best time to visit Malaysia?
The best time to visit depends greatly on where you want to go and what you want to do. The eastern side is driest between March and October, while the west is best between December and February.
Most of the festivals are in January and February, giving you a chance to dive into Malaysian culture. If you plan on trekking, diving, or seeing the jungles, plan your visit around the rainy seasons.
What's public transport like in Malaysia?
Public transport is generally cheap and reliable here. You have the option of trains, buses, or taxis. Buses are the cheapest way to get around, and the networks are extensive and reliable. The only thing to watch out for is overcrowding.
Taxis are metered and safe. Make sure the driver uses the meter or agrees on a fee before you travel. There is no Uber in Malaysia, but its local counterpart, Grab, is just as good and fairly priced.