Mexico and Mexico City, by extension, have a reputation for a rich culture, amazing food, and weather that is to die for. Then on the other side of the coin, there are all these stories about Mexican cartels that "run the streets", kidnapping people and forcing them to smuggle drugs.
Which is it? Is Mexico City safe for tourists, or will you be abducted the moment you get off the plane? We have all the answers for you and will go through all you need to know in great detail. But to put you at ease, Mexico is safe for tourists. Despite what many media outlets will have you believe.
Don't get us wrong, we aren't saying Mexico City is a crime-free zone where you can frolic freely without a care. However, it isn't a drug cartel-burdened war zone either. There are areas that are safe and some that should be explored with caution. So, have no fear we will help you navigate them like a pro.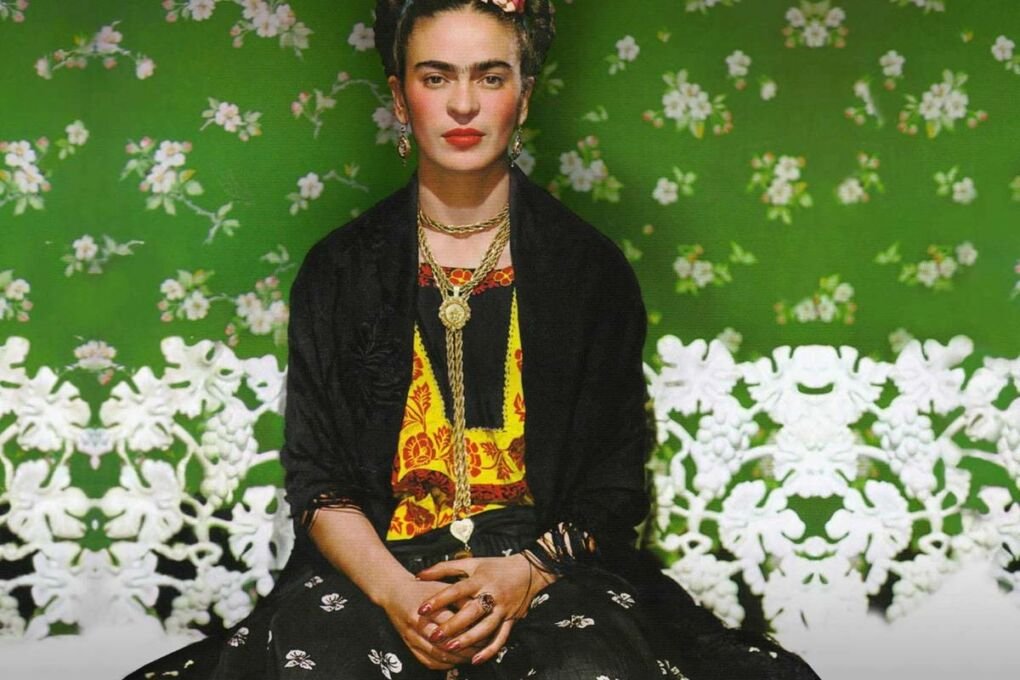 Why Visit Mexico City?
Mexico City uniquely intertwines the rich Mexican culture with modern society. The city offers an endless amount of history and architecture that will have you marvel at almost every building on a given street.
It is also home to legendary artist Freda Kahlo whose influence on what we perceive as beauty permeates through even today's society. If art, culture, and history aren't your thing, the city is worth visiting just for the life-changing food on offer and fantastic weather.
Whether you are a tourist looking to broaden your horizons or looking for the best co-working spaces for digital nomads, Mexico City has something to offer you. Oh, and did we mention the amazing food?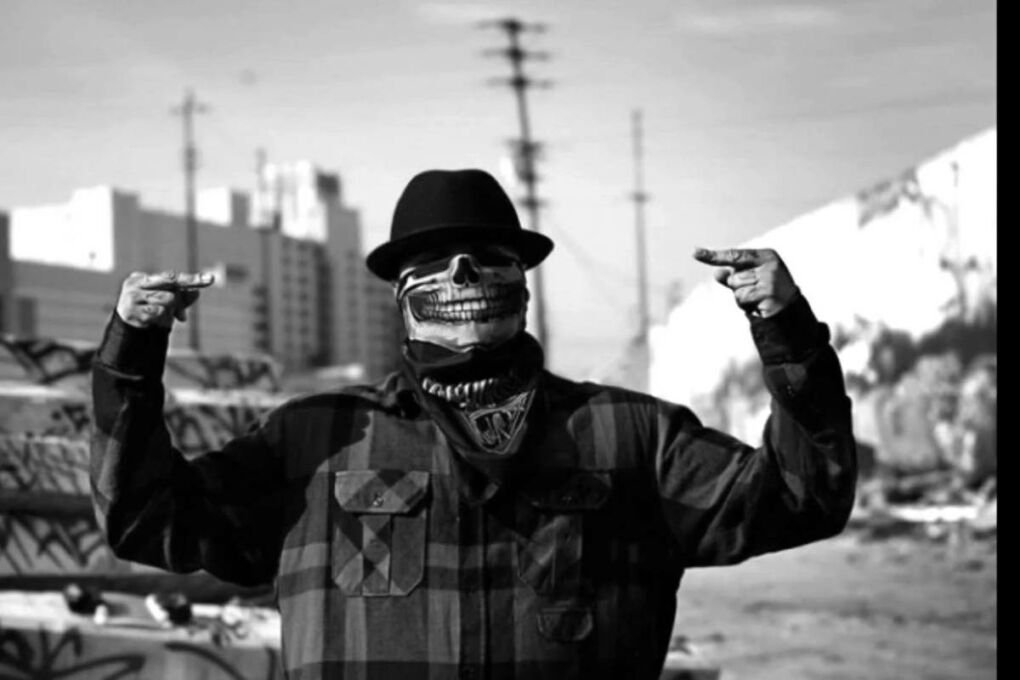 Is Mexico City Dangerous?
When one thinks of Mexico, one tends to picture these desolate, dusty ghost towns where rival cartels wage war on a daily basis. This could not be further from the truth. Regardless if you are a local, a tourist, or a digital nomad looking for a cool new co-living space.
Mexico has many vibrant cities with so much to offer. Chief among them is Mexico City. Thanks to the Mexican Police Department's Crime Statistics website, we can see that crime as a whole has radically decreased within the city since 2019. Standing in complete contrast to what we would imagine when we think of Mexico.
This is not to say the city is safe or dangerous. It is to say that every densely populated area has its issues. And the Mexican Police are at least on the right track to making Mexico City as safe as they possibly can.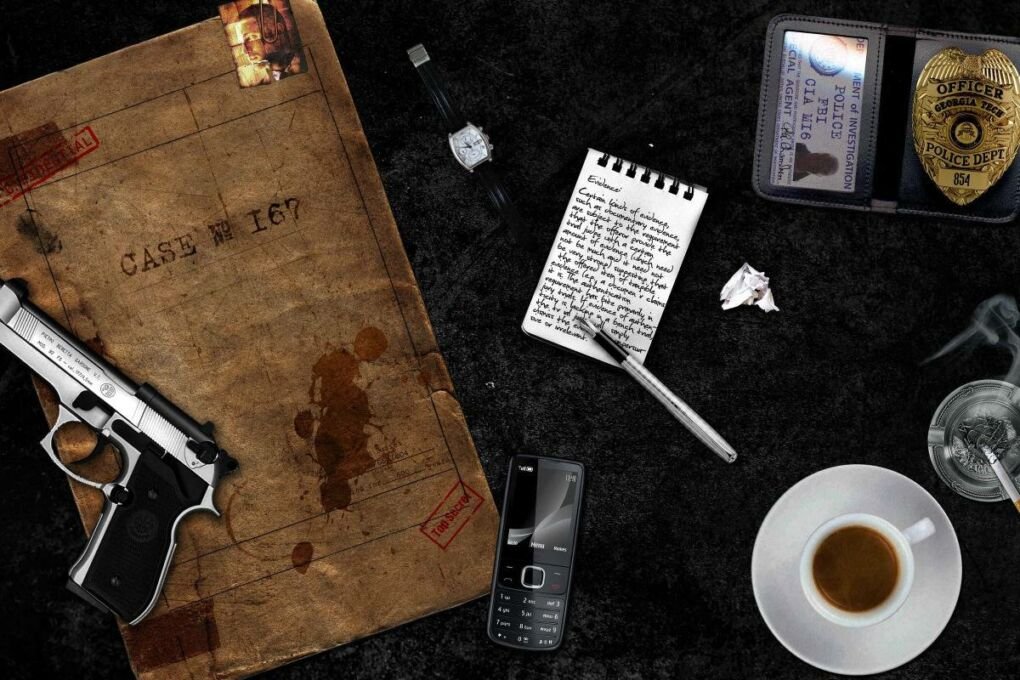 Dangerous Areas in Mexico City
Janitzio
Mexico City is a vast city, and each district has its own problems to keep in mind when exploring around. Janitzio is one of the more dangerous zones within the city. It has a few restaurants on offer, for the brave, and we aren't talking about the spiciness of the food.
The area has a high number of "gun injuries," as the police report says. It is perhaps better to try the delicious cultural cuisine from one of the safer neighborhoods to be listed below.
Janitzio has had the highest counts of violent crimes committed, according to the stats map on the Mexican Police website. If you do find yourself in the area, just be extra cautious.
Valle Gómez
Falling within the same police district as Janitzio, it is only fair to assign Valle Gómez with an equally dangerous ranking. In all fairness, there are no attractions, hotels, or tourist hot spots within the district, so you shouldn't find yourself within Valle Gómez unless you get lost.
It is worth keeping the area's name in the back of your mind when looking for rental accommodation. But you won't need to worry too much because we will highlight the best places to stay just a little later on.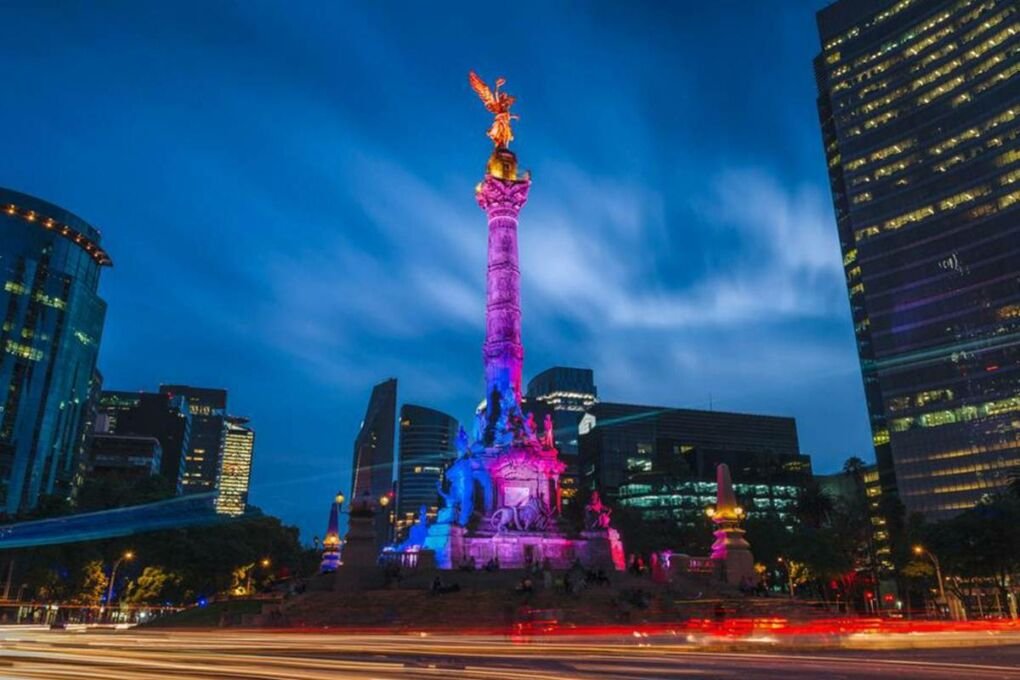 Is it Safe to Live in Mexico City?
As we touched on before, Mexico City's crime rates have plummeted since 2019. The government and police have gone to great lengths to ensure the safety of locals, tourists, and expats.
One such example is the officially authorized taxi services from the airport to help tourists stay safe when traveling around. Of course, we aim to keep your stay as safe as possible. So, to achieve this during your stay, you should try and stay within the following neighborhoods.
Safe Areas in Mexico City
Juarez
If you were hoping to stay in a central location so that you can see as many monuments and museums as possible, as well as a real-life castle, then Juarez is the district to stay in. Within Juarez, there is the Museo del Chocolate (Chocolate Museum), the Angel of Independence, and the Estela de Luz monument.
You will find the Chapultepec Zoo and Castle, as well as the Modern Aerts Museum. Just to name a few of the exciting attractions within a stone's throw of Juarez. We haven't even mentioned the countless restaurants that will give you a truly authentic Mexican experience that you simply must have to try.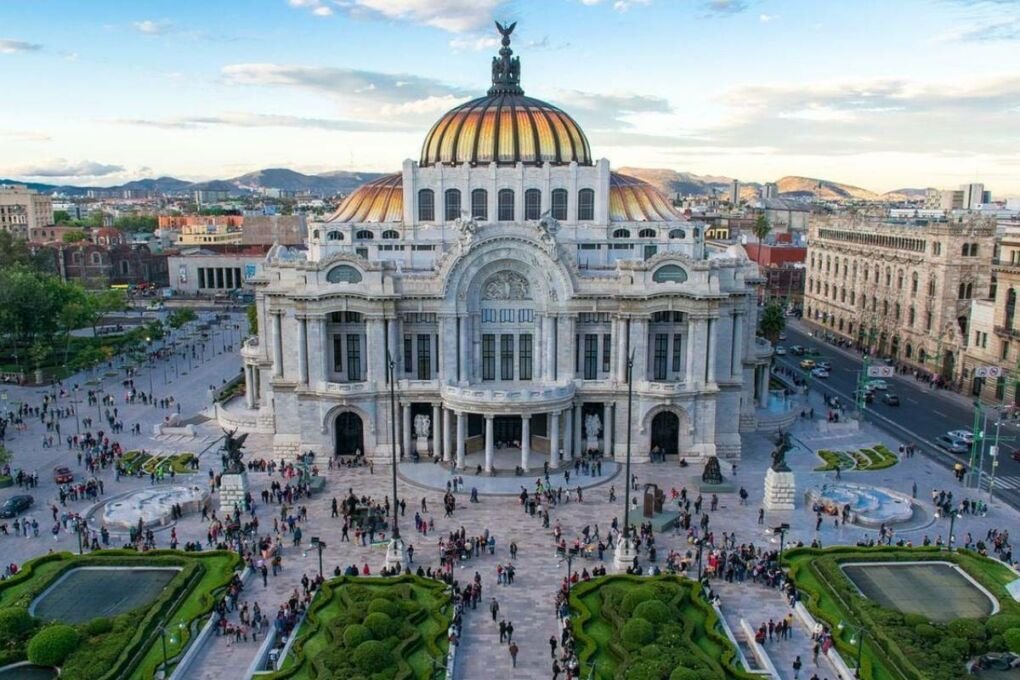 Colonia Cuauhtémoc
Colonia Cuauhtémoc is Juarez's geographical neighbor, so everything we mentioned above is still within spitting distance. If you were hoping to book a place in Juarez but all of them were booked up, Colonia Cuauhtémoc is an incredible alternative.
The neighborhood even has its own historical landmark, named the Monumento a la Madre, which is worth checking out. The fantastic Zoológico de Chapultepec, that's the zoo, in case you don't read Spanish, is only a 12-minute drive away or 22 minutes if you take public transit.
Polanco
Mexico City may be one of the best places to live in Mexico, and Polanco is the perfect example of why. It is filled to the brim with delectable restaurants, shop-till-you-drop department stores, and countless historical landmarks and museums.
Honestly, if you were to only stay in Mexico City for less than a month and spend your entire stay within the Polanco district, you may still not have seen everything it has to offer. One of the biggest highlights Polanco has to offer is its five parks, which you can explore when you have had enough of the concrete jungle.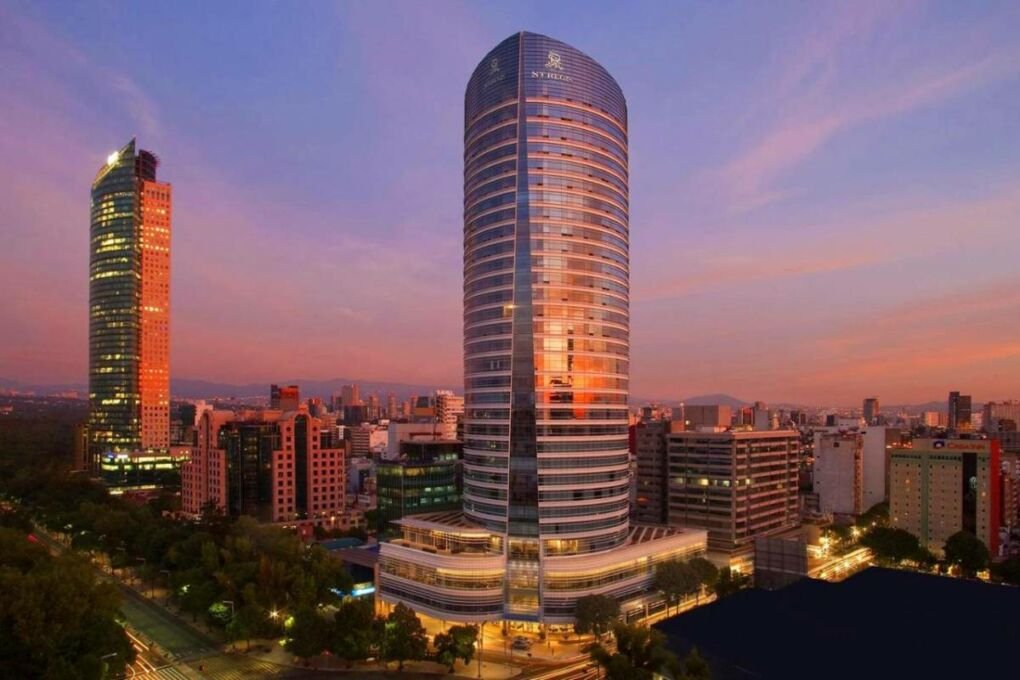 Tips for Staying Safe in Mexico City
Staying safe in any city while traveling can be a stressful affair. But do not worry. We have you covered with these five simple tips to keep you safe while visiting Mexico City.
If you learn basic Spanish, it will help you identify the difference between a friendly stranger and an opportunistic thief, as well as be able to communicate with locals better.
When traveling during the day, it is best to take public taxis and private ones at night.
While exploring the city, always keep your valuables out of sight. We love recommending a backpack with theft-proof pockets and zips.
Know the emergency numbers! You do not want to be caught in a bad situation and not know how to call the authorities.
Keep the tourist-look for the billboards. If you blend in, it will help deter any unsavory characters from interacting with you.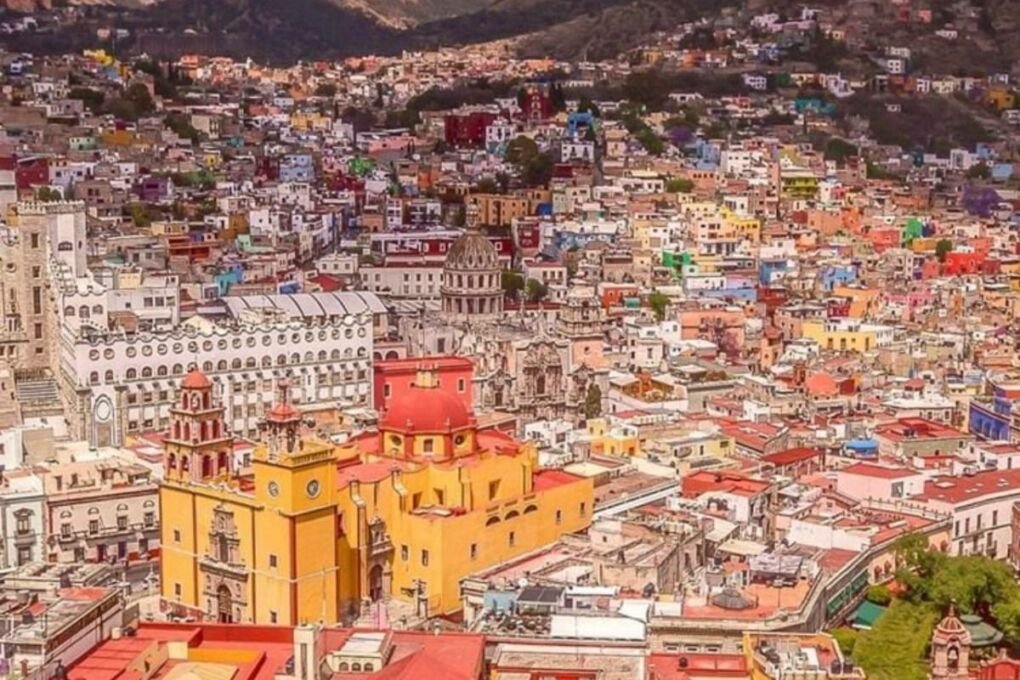 Is Mexico City Safe | Frequently Asked Questions
Is Mexico City Safe for Female Travelers?
The harsh truth is that female travelers will always have an extra layer of danger to their trips regardless of where they visit. However, Mexico City is no more dangerous than any other metropolitan area for female travelers, solo adventurers, or otherwise.
We would recommend taking precautions while traveling anywhere you are unfamiliar with. And remember, a can of pepper spray or a Taser is always handy.
Are Taxis in Mexico City Safe?
We would recommend only using the "Sitios" as they are authorized taxis from the airport and bus stations. In fact, when traveling from the airport, it is illegal to use any other service that is not a Mexico City Airport-authorized taxi.
However, as we recommended earlier when traveling at night, it is better to use a private taxi company such as Uber.
Is it Safe to Walk in Mexico City at Night?
As with any major city, the nighttime is a little more dangerous than when the sun is out. We would recommend always traveling in a group at night, and if you are a solo traveler, then maybe try and make a nighttime buddy where you are staying.
Also, avoid any badly lit areas while scouring the city at night with your newly made friend, as these are prime locations to get mugged.
How Expensive is Mexico City?
Mexico City is one of the most affordable destinations a traveler can experience. Your exact budget will greatly differ based on your lifestyle and accommodation.
Some travelers get by on $1808,66 MXN ($100 USD) a day, and others have had a rip-roaring time with only $542,60 MXN ($30 USD). As you can see, if you are looking for an unforgettable getaway on a budget, you should book your tickets right away.