San Juan is a city brimming with culture, history, and endless beauty. Yet, despite its unwavering beauty and unique cultural experience, hesitant adventurers may feel the need to ask, is San Juan safe for tourists? This is not only normal but a necessity in our modern, sometimes turbulent, world.
No amount of amazing things to see in Puerto Rico may sway a nervous traveler if a city or country is too dangerous to visit. The good news is that San Juan, and by extension, Puerto Rico, is safe.
This is not to say that the city is danger-free, as with all popular holiday destinations, there are some risks. So, to help you stay as safe as possible while visiting this magical city, just keep reading. Not only will you learn what the biggest risks and no-go areas are, but also the multitude of reasons for why you should visit San Juan.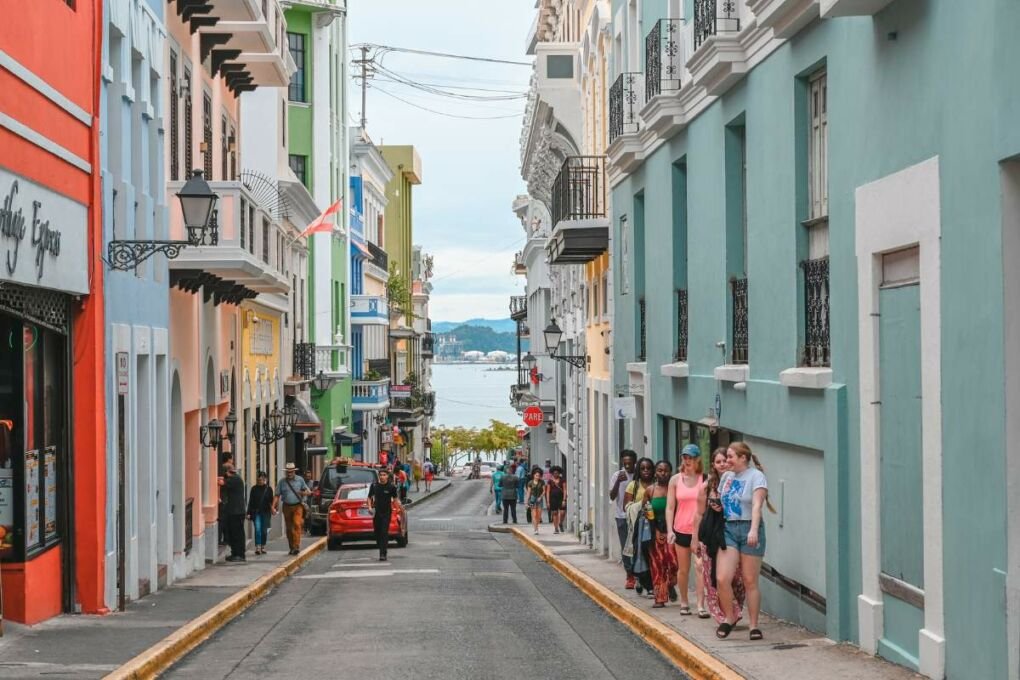 Why Visit San Juan?
For many intrepid adventurers, San Juan is the main reason to visit Puerto Rico in the first place. The city overflows with history and culture. You can just feel the charm of San Juan dripping from every historical landmark.
This applies to the bustling Plaza de Armas and the imposing fortresses, Castillo San Felipe del Morro or Catedral Basilica Menor de San Juan Bautista. San Juan has something for everyone to fall in love with.
San Juan is also a short car ride away from one of the other most popular reasons people visit Puerto Rico: The El Yunque Rainforest. It offers tourists a once-in-a-lifetime hiking experience and is, interestingly, the only tropical rainforest in North America.
Is San Juan Dangerous?
According to Numbeo's statistics, San Juan has a moderately safe crime rating. Its official rating sits at 68.4, which may seem high to some, but it really depends on what you are comparing these statistics to.
For instance, Tokyo only has a crime index of 23.9, making San Juan's score seem very high. However, if you compare it to other tropical holiday destinations, such as the safety of tourists in Jamaica, whose capital city of Kingston has a score of 70.1, then San Juan looks a lot safer.
The real takeaway here is that statistics don't tell the whole story, and every city on the planet can be dangerous. So it is necessary to be careful no matter where you travel. One way to keep safe is to avoid particularly dangerous areas within a place, which is exactly what you will find listed below.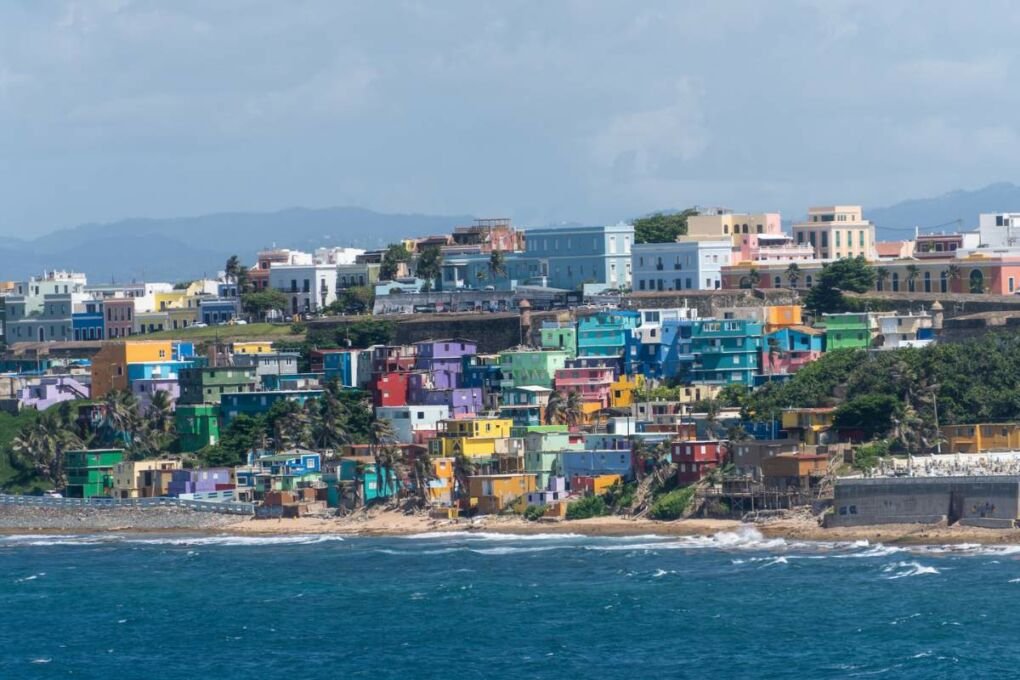 Dangerous Areas in San Juan
La Perla
The most dangerous areas in San Juan are called caserios. This loosely translates to "the projects", and one such neighborhood is La Perla. Despite being an impoverished neighborhood, many tourists feel the need to pay La Perla a visit due to its pretty colorful houses.
Residents do not always take kindly to their homes being photographed and have reported that many tourists are entitled and rude. This has led to escalated physical altercations due to police not monitoring the region.
It is worth remembering that if you are traveling to an unfamiliar city or country, you need to respect the local customs and cultures. The lack of police presence in this particular caserios leaves both locals and travelers vulnerable to the less morally inclined of our society.
Louis Lloren Torres
The other caserio you may want to avoid is Louis Lloren Torres. This neighborhood is home to a high volume of drug and gang activity. Although these crimes don't tend to affect tourists, it is not unheard of.
There is no shortage of FBI reports that include regular raids and arrests occurring in these housing projects. Thankfully, there aren't any landmarks or tourist hot spots within the area's boundaries. It is highly recommended to stick to the safer zones we are about to list below.
Is it Safe to Live in San Juan?
San Juan is a relatively safe city to live in, especially if you avoid the neighborhoods mentioned above. In fact, it is considered one of Puerto Rico's best cities for digital nomads. As with any city, it has its no-go areas. but for the most part, the entire island, including San Juan, is fairly safe.
For those explorers looking to secure a getaway that is as disaster-free and safe as possible, it is recommended that you take a look at the neighborhoods listed below. Not only are they San Juan's safest areas, but they are also home to some of the best restaurants, historical landmarks, and accommodations in the city.
Safe Areas in San Juan
Condado
Condado is the perfect place to stay if you are looking for elegant boutiques, luxurious hotels, and some of the best restaurants in San Juan, all within walking distance of each other. Thanks to the sheer amount of activities held within this safe neighborhood, you may not ever leave it during your stay.
Not only is there a vibrant nightlife with night kayaking adventures and stunning rooftop bars such as the AC Hotel, but there are also endless shopping experiences day or night. Other areas may have more historical landmarks, but Condado is the epicenter of modern life in San Juan.
Old San Juan
If Condado is the beautiful modern beating heart of San Juan, then the Old San Juan neighborhood is the soul of the city. Here, you will find a mix of breathtaking fortresses, lively nightclubs, and decadent restaurants.
One of the most popular tours in Old San Juan is a sunset tour through the old town. This is a testament to the safety and security within the neighborhood. This does not mean you can throw all caution to the wind while exploring the area. It just means that you can explore with a certain peace of mind.
Ocean Park
Ocean Park is the neighborhood in San Juan for fun in the sun. Golden sandy beaches stretch as far as the eye can see, with a few historical landmarks sprinkled in between. This part of San Juan is ideal for family-friendly activities.
Whether you and your loved ones want to go snorkeling, learn to kite surf, or play some sports at the Parque Dr. José Celso Barbosa, Ocean Park has exactly what you are looking for. There are some mouth-watering restaurants and cozy hotels to stay at as well, making it a great place to spend your time in between activities.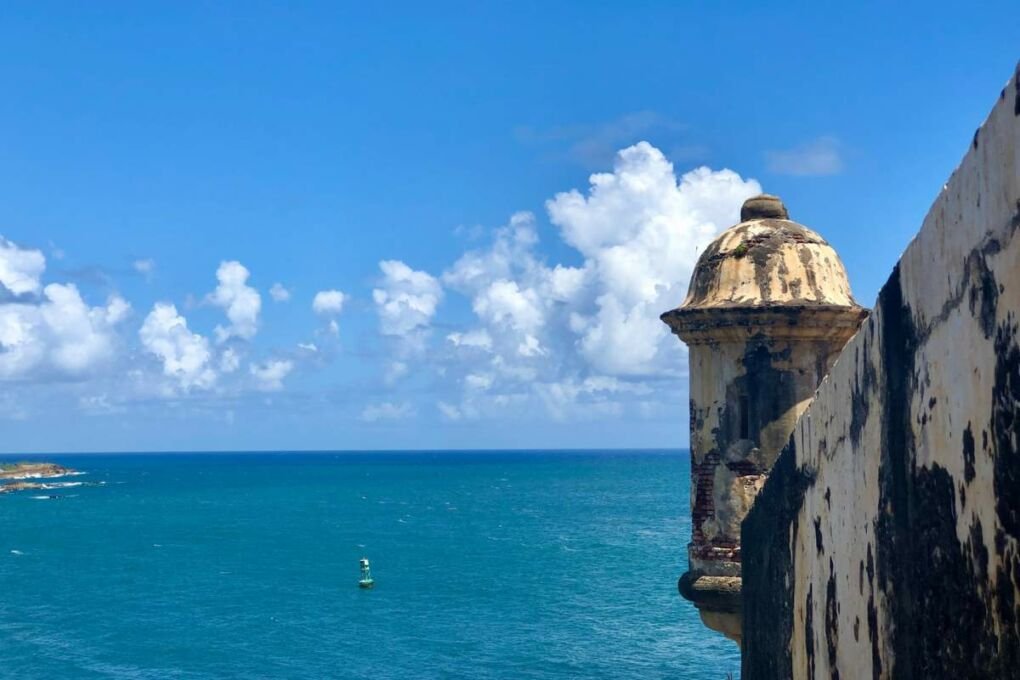 Warnings & Dangers in San Juan
As with many cities you may want to explore, it is wise to be aware of any particular dangers that may lurk around the corner or in plain sight while visiting an unfamiliar city or country. Even though San Juan is a relatively safe place, there are still some things to be on the lookout for.
Amongst the usual dangers of tropical weather and pickpockets, there are three particular issues a traveler should be aware of when visiting San Juan. These are the taxi, car rental, and tour guide scams. Have no fear, though. We will go into detail about them in just a moment.
Overall Travel Risk 6/10
San Juan is relatively safe for tourists. Yes, you do have to be aware of scam artists and pickpockets, but very rarely does this lead to any physical harm. The risk is aimed at your possessions and wallets.
The weather, on the other hand, can be dangerous to your person. San Juan has a tropical climate, which means temperatures here can be a lot hotter than you may be used to. So, be sure to keep a bottle of water on hand to stay hydrated. It would serve you well to be weary of rainy weather, as a drizzle can turn into a full-blown tropical storm or hurricane very quickly.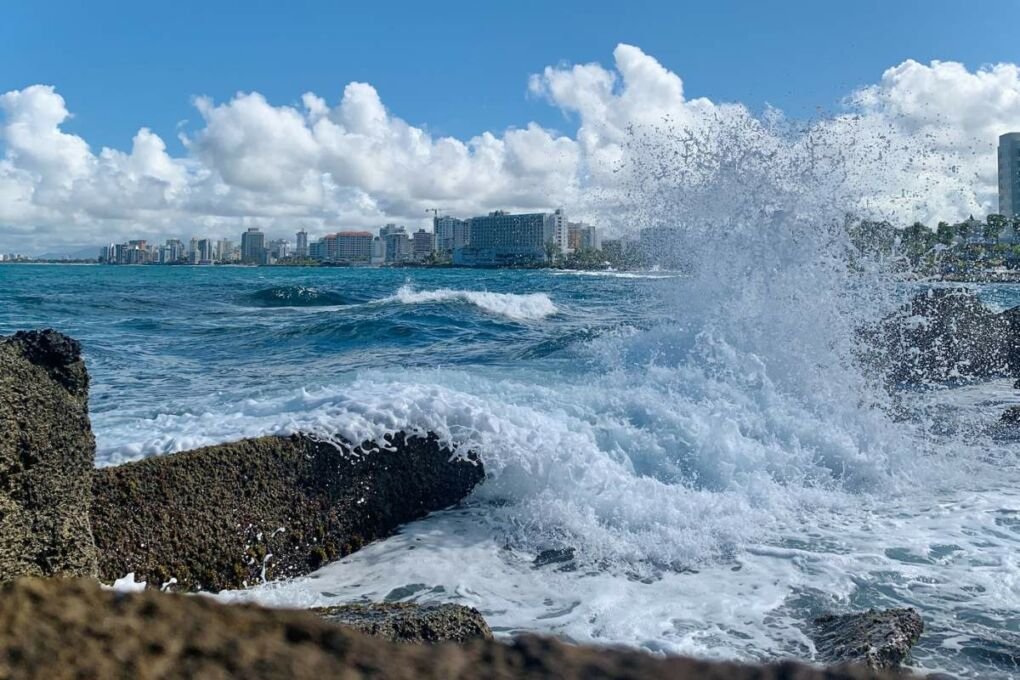 Taxi and Car Rental Scams
Although different, taxi and car rental scams both work on the same principle: Charging tourists for unnecessary extras. In the case of a taxi scam, taxi drivers may take longer routes than required to get to your destination or claim they do not have the exact change for a higher bill.
In the case of a car rental scam, companies may charge you a higher deposit or hidden fees within the rental. A common "fee" they charge unknowing tourists is for sand in the car or wet seats.
False Tour Guides
Let this be a lesson as to why you should only use trusted tour companies or book your tours via verified online platforms. If you use a "local tour guide," they may lead you to stores or attractions that will charge you inflated prices in order to collect a commission from these stores later on. Your safety is not really at risk, but your hard-earned money definitely is.
Pickpockets
Sadly, just like we may never be rid of the pesky mosquito, we may never be rid of the scourge that is the lowly pickpocket. Thankfully, they are easy to avoid by using some traveling best practices.
Keep your valuables out of sight when in public, leave any personal documents in a safe at your hotel, and, most of all, be vigilant when paying for services on the street. A great way to keep your possessions safe is an anti-theft travel bag.
Demonstrations
The past two decades have been filled with turmoil over the island's political status. Many locals want the island of Puerto Rico to be separate from the USA and use demonstrations and protests to communicate their beliefs to the local government.
Avoid any large groups or gatherings, and before leaving your hotel for the day, it is always a good idea to follow the local news for any ongoing protests. If you do happen to unknowingly stumble into a demonstration, listen to the authorities and respectfully do as they instruct you.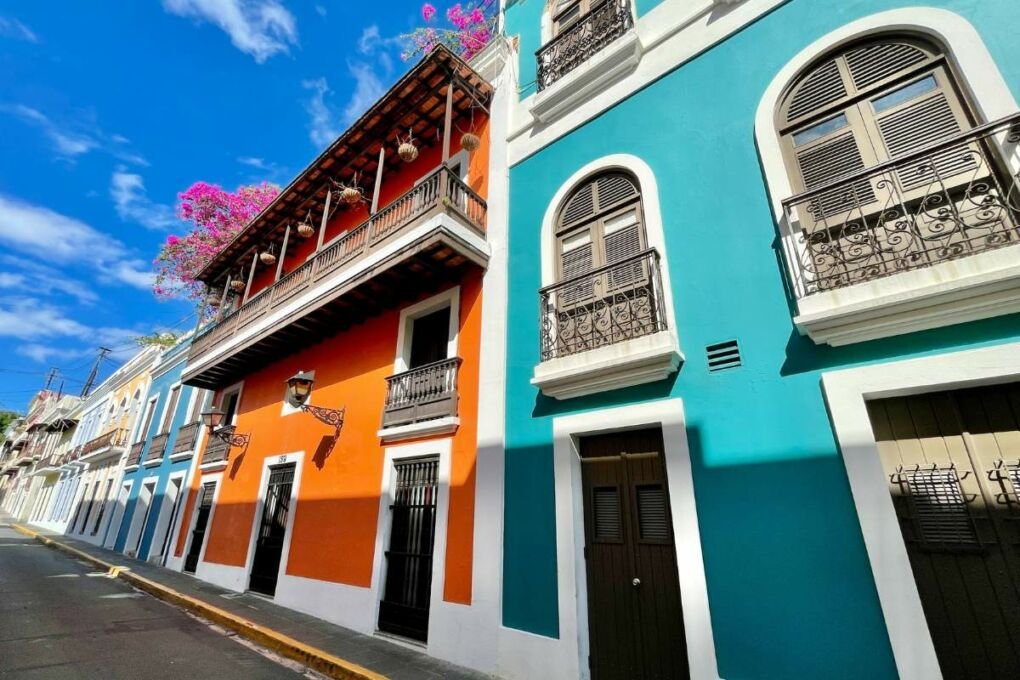 Tips for Staying Safe in San Juan
Knowing potential threats while visiting a new city is only half the battle. The other is things you can do to keep yourself safe. What do you know? Here is a helpful list of safety tips:
Consuming alcohol in the streets of San Juan is illegal. So, keep your adult drinks for the bars and restaurants.
The intense hot weather in a tropical paradise such as San Juan can be an unexpected issue for many travelers. Keep a bottle of fresh water within reach at all times, and you should be just fine.
Be kind and respectful to the locals. We have touched on this a few times throughout the article. Still, tourists are a sore spot for many locals, as they feel the tourist industry is pricing them out of their own city. Then there's also the tense political situation of seeking independence from the USA.
Another useful tip for avoiding pickpockets is to always project yourself with confidence and purpose.
Be wary of any children that are loitering around as they are exceptionally skilled pickpockets or serve as a distraction for someone else to pinch your valuables.
Is San Juan Safe | Frequently Asked Questions
Is San Juan Safe for Girls?
Yes, San Juan is a safe destination for female solo travelers. That being said, we unfortunately live in a world where women should always be on guard regardless of how well a city is policed.
Is San Juan Safe for LGBTQIA+ Travelers?
Yes, the Puerto Rican capital is a great holiday destination for the LGBTQIA+ community. The city has a long history as an LGBTQIA+ ally and is well-known for having a welcoming nightlife for all members of the community.
Can I Drink the Water in San Juan, Puerto Rico?
Yes. The water in San Juan is held to the highest standards of the Water and Sewage Authority and is perfectly drinkable straight from the tap. While hiking, it is best to take bottled water with you, as the quality of any still-sitting water that you may come across can not be guaranteed.
Is It Safe to Walk in San Juan at Night?
It really depends on where in the city you are. If you are within the regions of Old San Juan or Condado, it is relatively safe. Anywhere outside of these neighborhoods will be iffy at best. You will also do well to avoid any badly lit areas as well as to try and always bring at least a second person along with you.