Myanmar is like a forbidden fruit, a hidden gem rich in history, culture, and scenic sights. The country formerly known as Burma is one of the best places to visit in Southeast Asia.
Located in the western part of mainland Southeast Asia, Myanmar is bordered by China, Laos, Thailand, Bangladesh, and India. The subtropical paradise is mainly covered with forests and has a rich and vast wildlife consisting of elephants, wild water buffaloes, leopards, and even the endangered Bengal tiger.
Myanmar is one of the most diverse countries, with 135 ethnic groups and more than 100 languages spoken across the country. The official language is Burmese, and the Burmans make up the largest ethnic group in Myanmar. Buddhism, Christianity, Islam, and Hinduism are the main religions practiced in the country.
If you're thinking of visiting the breathtakingly beautiful country, you might be wondering: Is Myanmar safe for tourists? Let us help you answer that.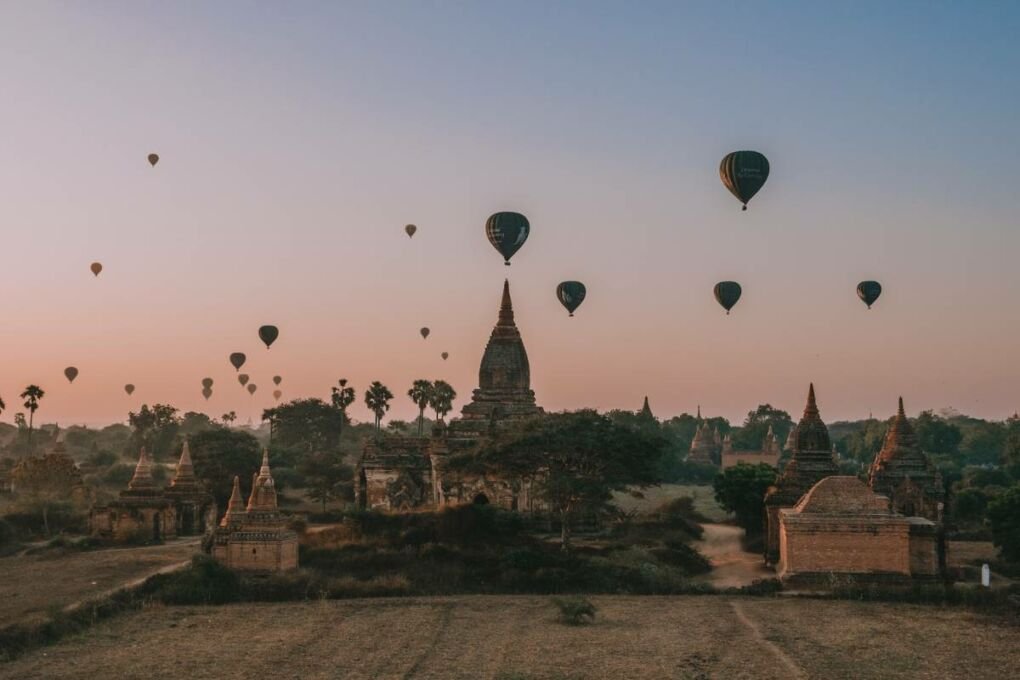 Why Visit Myanmar?
Myanmar is a wonderful place with so much to do and to see. With how diverse the country is, there is so much culture and history to take in when visiting.
The country's highest peak is Mount Hkakabo, and the two main lakes (Indawgyi Lake and Inle Lake) house an impressive birdlife population. You could visit the lakes for swimming and hiking or head to the Floating Gardens or Inle Palace Restaurant nearby.
Sure, New Year's celebrations are excellent everywhere. But in Myanmar, the Naga New Year Festival is epic. The event commences on January 14th and has competitions, traditional dancing, and mouthwatering food.
If you wish to have a spiritually enriching visit, Myanmar has many prayer houses. In Pangon, you can visit the Bengali Sunni Jameh Mosque and Sule Pagoda, which are near each other.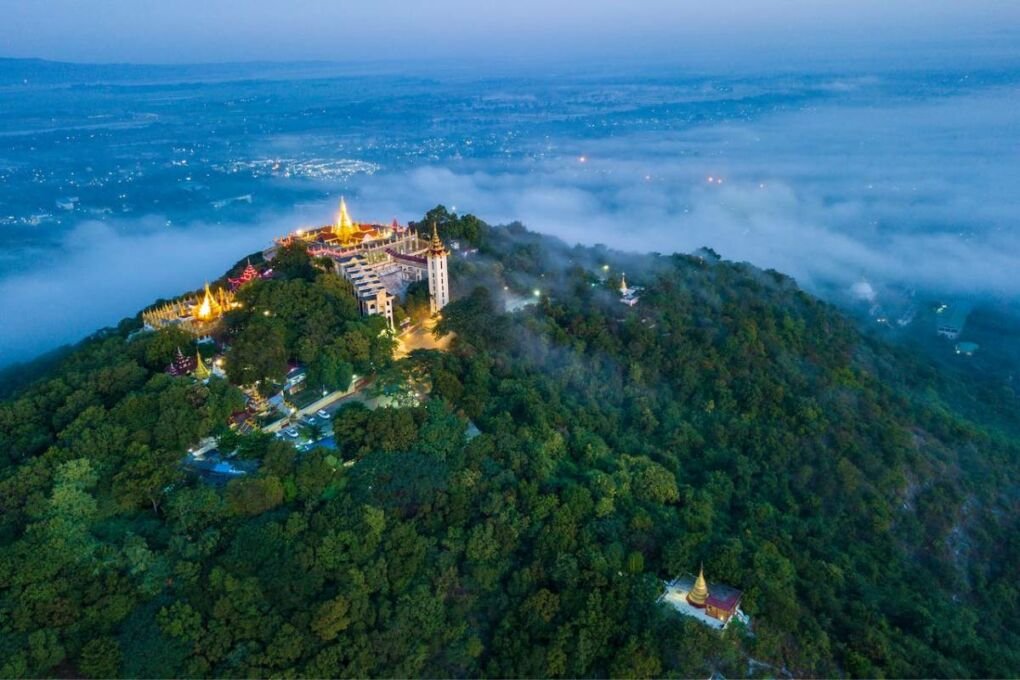 Is Myanmar Dangerous?
With such a varied tapestry of history and culture, Myanmar is a place you just have to experience. This is a challenging task, considering that Myanmar is as dangerous as it is beautiful.
In 2022, Myanmar was ranked 25th on a list of the most dangerous countries in the world. Unfortunately, the country deals with a lot of crime, public demonstrations, and civil unrest. In fact, many governments have advised their nationals to try and avoid traveling to Myanmar. This is a shame, as it has so much to offer.
Some areas are more dangerous than others. There are also some restricted areas for foreigners in Myanmar. In order to enter some sites, visitors need permission from the government. Areas were cordoned off as a way to protect visitors from the armed conflict prevalent in some regions.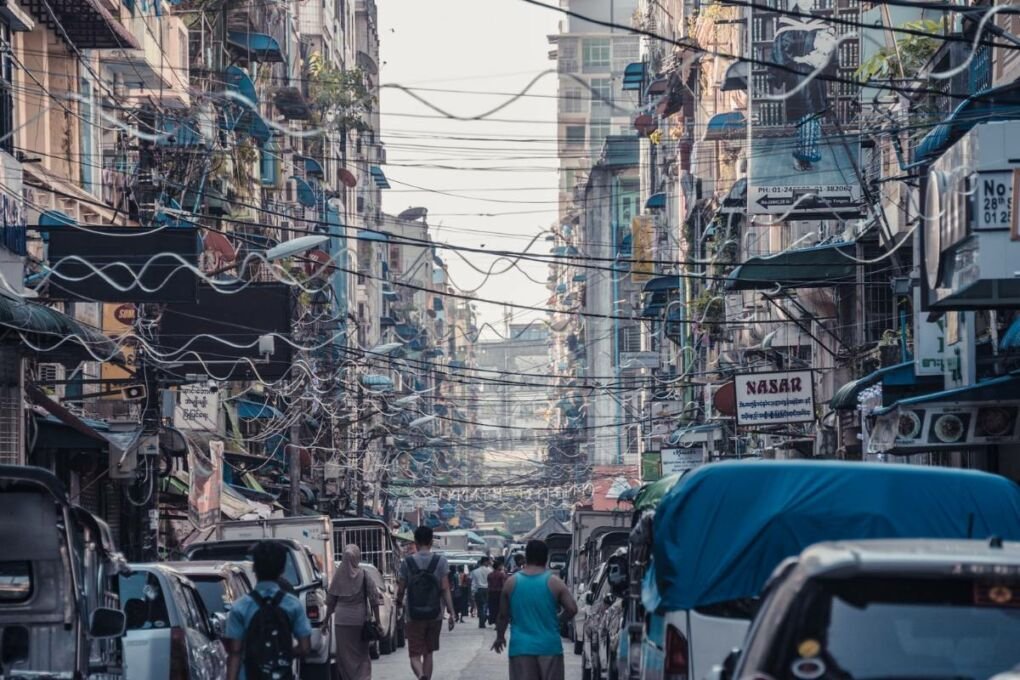 Dangerous Areas in Myanmar
Rakhine State
Rakhine is on the western coast of Myanmar. It's one of the more Westernized states and has a population of just over three million.
Rakhine is considered dangerous due to the Buddhist/Muslim conflict responsible for the Rohingya crisis. The Rohingya are a Muslim ethnic group that has faced persecution and discrimination over the years. Some managed to flee the country, while some remained internally displaced.
Rakhine is one of the poorest states in Myanmar, and following the COVID-19 global pandemic, poverty rates increased drastically. The state, rife with crime, is one of the most dangerous places in the country.
Kachin and Shan States
The Kachin and Shan states are dangerous areas in Myanmar due to the ongoing conflict in the country between the Myanmar Military and ethnic groups.
Kachin State is located in the northernmost part of Myanmar and is where the Indawgyi Lake is situated. Shan State, in the eastern part of Myanmar, borders Kachin.
The Myanmar Military has been committing violent crimes against Kachin and Shan residents for years. Countless residents have gone missing, while others have been found hurt, tortured, overworked, and sometimes even dead. Armed rebel groups have come out trying to fight the military, but innocent civilians often end up in the crossfire.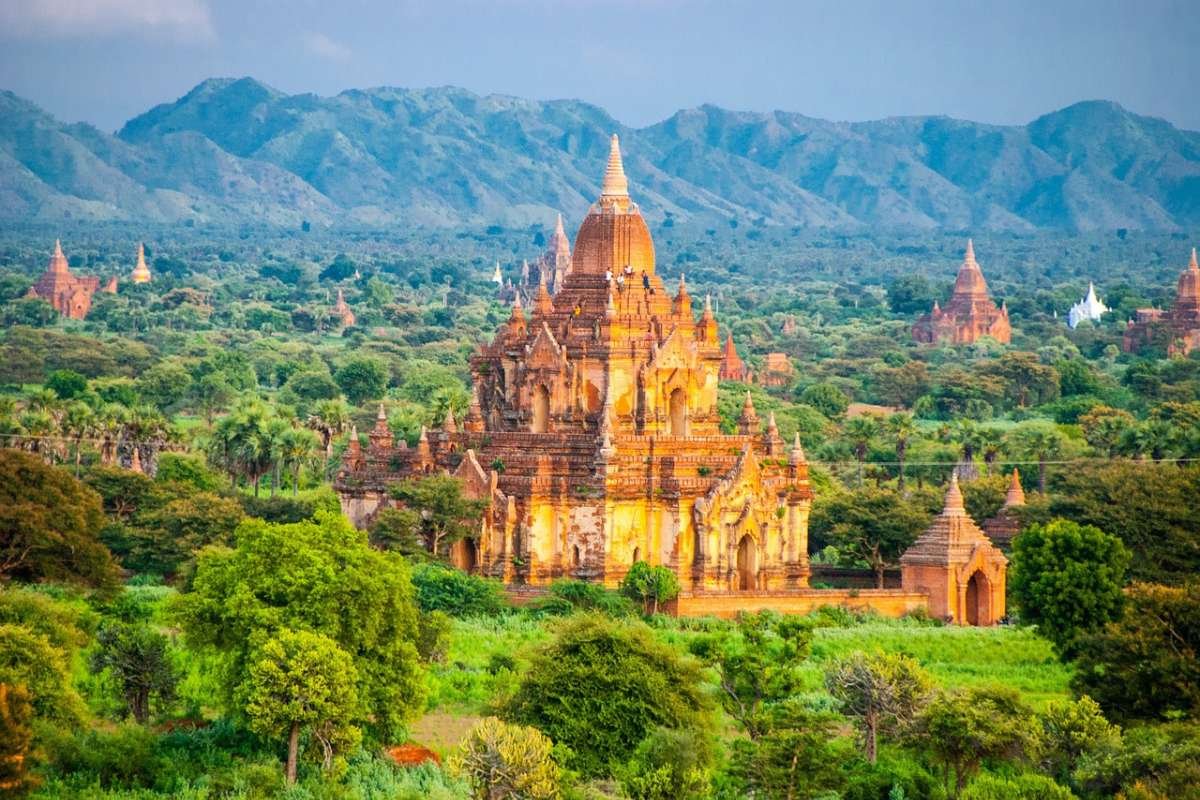 Is it Safe to Live in Myanmar?
It is currently not illegal to visit or move to Myanmar, despite the conflict unfolding in the country. Is it, however, safe to live there anyway? Unfortunately, it isn't.
While crime has increased in recent years, it isn't the most significant concern; the civil conflict is. For tourists, it might be easier to build an itinerary around the safest areas and leave as soon as things escalate. It's more challenging for locals and anyone who lives in Myanmar.
There are many locals who have been displaced around the country, while some have fled to safer areas. There are, thankfully, areas that are safer than others.
Safe Areas in Myanmar
Yangon
Formerly known as Rangoon and previously the capital, Yangon is the largest and one of the safest cities in Myanmar. This architectural marvel is a religious hub with all its temples, churches, and mosques.
Yangon is the home of Shwedagon Pagoda, the most sacred Buddhist pagoda in Myanmar. There are several other mosques, churches, and temples in the city, as well.
Did you know that you can do street food tours in Yangon? It's the best way to see the city while chowing down on some delicious MohingaI. Continuing with the trend of experiencing while eating, you have to visit Karaweik Palace. This famous restaurant on Kandawgyi Lake serves traditional food and an excellent taste of culture with performances.
Mandalay
Mandalay is a curious city regarding crime. While the bustling city has high levels of crime, it is still considered very safe for tourists.
Mandalay is the second largest city in Myanmar and is located on the Irrawaddy River. It is also home to a large Buddhist population, so be prepared to see lots of Monks when visiting.
Let's talk about Mandalay Hill for a second. The hill is over 780ft high and has 1729 steps if you like a good blood-pumping challenge. The iconic site has garnered countless visits, and according to legend, Buddha himself climbed those very steps, prophesying that a thriving city would eventually grace the land.
Bagan and Nyaung-U
Bagan and Nyaung-U both fall in the Mandalay region. While these regions are not free of crime, they are relatively safe areas, especially for tourists.
The ancient city of Bagan used to be the capital of the Pagan Kingdom and is currently a UNESCO World Heritage Site. Bagan has many temples to see, like the Ananda Temple, Dhammayangyi Temple, and the Shwesandaw Pagoda.
Nyaung-U is a town in the region of the same name. The charming town is home to the famous Shwezigon Pagoda and is less than 10 miles away from Bagan. Like its neighboring cities, there are plenty of temples to see.
Warnings & Dangers in Myanmar
The spiritual wonderland that is Myanmar has so many gifts and treats for visitors. The sad truth is that visiting the country is not nearly as easy as falling in love with it is.
The civil unrest in the country makes it nearly uninhabitable, and the levels of poverty in certain regions only get worse as a result. Extreme poverty further feeds crime, which negatively impacts the economy and tourism (tourism being a good way to secure a constant flow of income while creating jobs for locals).
Myanmar truly is a magnificent country, and the reasons to visit are endless. Unfortunately, it's just not the safest place to be right now.
Overall Travel Risk (9/10)
While Myanmar is a strikingly stunning destination, there are things to keep in mind when considering traveling to the country.
Most countries are plagued by crime, and Myanmar is no different. Crime is a big risk factor, but it's not the only one. The civil unrest in the country, present for years, is a significant issue for tourists. It's gotten so bad that traveling to the country has been discouraged.
The location and climate of Myanmar make it vulnerable to certain natural disasters. This presents another concern for anyone interested in visiting the country. Not to mention, Myanmar's healthcare system is also unsuitable for travelers.
Overall, Myanmar is a cultural, historical, culinary, and scenic wonderland. When the country is safe to visit, we would highly recommend adding it to your travel bucket list. But as of right now, traveling to Myanmar is strongly discouraged.
Criminal Activity
Crime in Myanmar has increased in recent years. The crime index score, according to Numbeo, is 50.40. Petty crimes like bag snatching and pickpocketing occur often in densely populated and busy areas — It's a common crime that affects tourists especially.
Drug use and trade is also a common occurrence in the country. Drugs are often funneled through Myanmar en route to neighboring countries. Organized crime becomes another concern for locals and another hindrance for tourists.
Corruption is one of the most concerning crimes that bedevil the country. Corruption is a big problem as it negatively affects the economy and reinforces those criminal activities that devalue Myanmar.
Civil Unrest
The US Government issued a Level 4 travel advisory notice which advises nationals to not travel to Myanmar due to the civil unrest. International governmental bodies have limited authority to help their nationals should they end up detained or hurt.
Tourists and even locals are at risk of arbitrary detention. Cases of disappearances and even human trafficking have been uncovered due to the civil unrest. Military officials have been said to detain people without cause, and this is particularly dangerous because, as a foreigner, you could be without assistance for some time.
Locals and activist groups have protests regularly, but they are dangerous as the military intervenes, and many civilians end up hurt as a result.
Weather/Natural Disasters
Myanmar's location in a seismic belt makes it vulnerable to a range of natural disasters. The country is most prone to tropical cyclones, floods, and extreme rainfall but is also earthquake-prone. In the past, Myanmar has experienced the above-mentioned disasters, and in May 2023, Cyclone Mocha hit the North Indian Ocean, which affected parts of Myanmar.
Extreme weather and natural disasters are a major concern for travelers and locals. It also impacts the economy greatly. The Agriculture sector takes a hit as crops and farms are damaged. The country's infrastructure suffers as buildings and roads are mangled. The effects of weather-related accidents are long-term and debilitating.
Health and Safety
Decent healthcare in Myanmar is incredibly scarce. Healthcare systems receive very little financial upkeep and support from government officials, and the country suffers greatly due to this. The civil unrest and the oppressive regime have made it nearly impossible to secure outside assistance.
The healthcare system lacks sufficient resources, facilities, and staff needed to operate at full capacity. Due to the inadequate healthcare system in the country, Myanmar has seen an increase in the spread of diseases like Malaria, Tuberculosis, and AIDS.
Tips for Staying Safe in Myanmar
Whether a travel destination is safe or dangerous, there are always useful travel tips to keep in mind to make your journey safe and enjoyable.
Stay hydrated: Tap water isn't safe to drink, so keep some bottled water nearby.
Avoid Restricted Areas: Areas were restricted to keep people safe, so do not try to bypass those restrictions.
Dress code and Conduct: When visiting prayer houses and temples, dress respectfully and behave accordingly.
Get vaccinated: Make sure you're up to date with your required vaccinations.
List and plan: Find out when it will be the best and safest time to visit Myanmar. Following a traveler checklist can be extra helpful.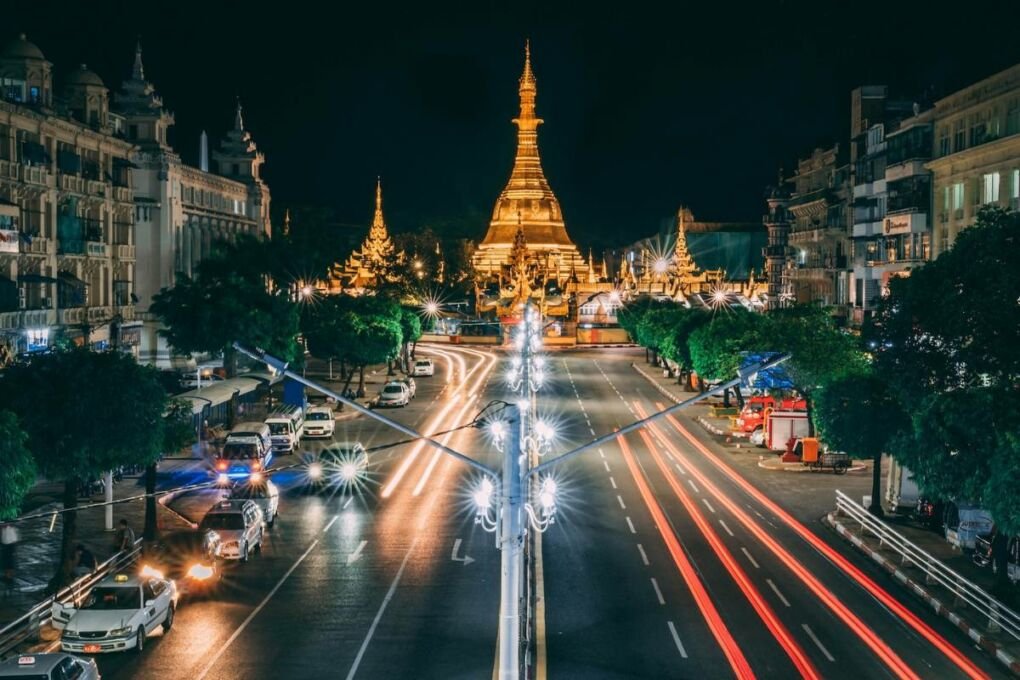 Is Myanmar Safe | Frequently Asked Questions
What Is the Conflict In Myanmar About?
The conflict in Myanmar dates as far back as 1948. Much of the conflict throughout the years has been due to the discrimination and persecution of certain ethnic groups.
The current conflict commenced when the military gained control of the country through a coup in February 2021, and the political state of the country has been shaky ever since. Anti-coup groups and the military are in constant conflict, and civilians are caught in the middle.
What Visa is Required To Visit Myanmar?
At present, all foreign nationals wishing to visit Myanmar are required to have a Visa before being allowed into the country.
The nature of your visit dictates what kind of visa you're eligible for. You can apply for an eVisa online, which allows you to visit the country for up to 28 days. You can also apply for a tourist, business, or embassy visa at the consulate or embassy, which allows entry into the country for up to 70 days.
Is Myanmar Safe For the Queer Community?
According to an old British colonial rule, homosexuality is illegal in Myanmar. This law is thankfully not enforced. Most queer locals and tourists reside in Yangon safely. So, while it is generally safe for members of the LGBTQIA+ community, exercising caution is still essential.
Is Myanmar Safe for Female Travelers?
Yes, female travelers are generally safe in Myanmar. It is still imperative to exercise caution and be vigilant of your surroundings, but female travelers are okay to travel to Myanmar by themselves.