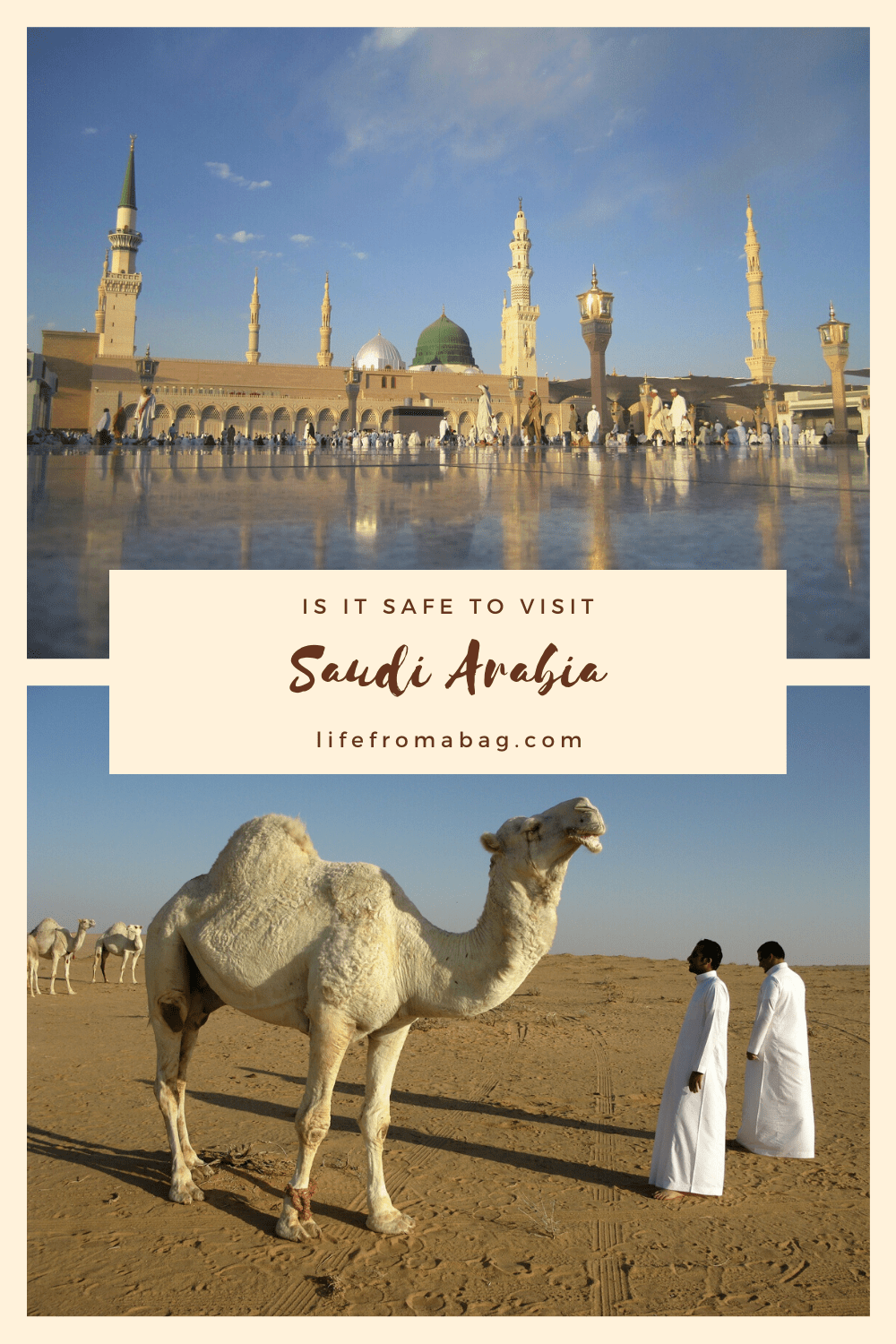 Is Saudi Arabia safe for solo female travelers? Solo female travel in Saudi Arabia was impossible for a long time. In fact, not even men could get visas to visit.
Saudi Arabia has been one of the most difficult countries to visit due to strict visa regulations but they have recently started to slowly open their doors to tourists.
Most people are skeptical and they ask is Saudi Arabia safe to visit? Is Saudi Arabia dangerous? Can women travel to Saudi Arabia? This girl's guide to Saudi Arabia will answer all your questions and help you plan a trip to Saudi Arabia.
The Kingdom of Saudi Arabia is the fifth largest Asian country, with 95% country classified as a dessert, it makes up most of the Arabian Peninsula. Home to an estimated 15% of the world's proven oil reserves, Saudi Arabia is a key regional and global player.
Not only is Saudi Arabia one of the richest countries in the world, but Saudi Arabia has also been closed off to visitors for decades in a bid to protect the kingdom's religious rules.
Where is Saudi Arabia and How to get there?
Saudi Arabia is bordered by Jordan and Iraq to the north, Kuwait to the northeast, Qatar, Bahrain, and the United Arab Emirates to the east, Oman to the southeast, and Yemen to the south. It is separated from Israel and Egypt by the Gulf of Aqaba.
Saudi Arabia is reachable by car, plane or boat depending on which country you are traveling from. Saudi has seven international airports with the most popular ones in Jeddah and Riyadh. Most international visitors arrive from Cairo or Dubai.
The Best time to visit Saudi Arabia
Saudi Arabia has a desert climate with extremely hot days and steep temperature dips at night. Rainfall is slight, with the highest rains along the Gulf coast, which receives some 300 mm (12 inches) of rain per year.
Most precipitation occurs during the Indian Ocean monsoon season, from October to March. Saudi Arabia also experiences large sandstorms. Winter (December – February) is the best time to visit Saudi Arabia.
Things to know before visiting Saudi Arabia
Languages in Saudi Arabia: Arabic is the first language and English is widely spoken and taught as a compulsory second language in schools.
Money in Saudi Arabia: The Saudi Riyal, abbreviated as ر.سor SAR is the official currency. Debit & Credit cards are highly accepted in big cities. Always carry cash if you're heading out to the smaller towns. You can exchange money in your home country, at the airport in Saudi Arabia or get a Transferwise Borderless Card like mine for interest rate free money when you are abroad
$1 (USD) = 3.75 (SAR)
The Kingdom of Saudi Arabia (KSA) is a Monarchy this means the country is ruled by a king and not a president.
The king performs executive, legislative, and judicial duties for Saudi Arabia.
The country has no constitution but follows the Koran and Sharia law.
The country has been ruled by the Al Saud family since its inception on September 23, 1932.
The current ruler is King Salman is the seventh ruler of the country since its independence from the Ottoman Empire.
Saudi Arabia is the birthplace of the Prophet Muhammad, the man responsible for starting the second-largest religion in the world – Islam.
There are no rivers or lakes in the country.
Contrary to what many believe Saudi Arabia does not hold the world's largest oil reserves – that title belongs to Venezuela.
Like other Muslim countries, the weekend falls on Friday and Saturday.
Don't eat with your left hand, In Arab culture, the left hand is considered unclean.
Is Saudi Arabia safe for solo female travelers
There is a lot of confusion around Saudi Arabia and women. Firstly, foreign women are allowed to travel to Saudi Arabia. In the past, you needed to be over 30 and accompanied by a man. You could only visit if you had an invitation for a business opportunity/meetings. Today both tourism and female business travel to Saudi Arabia is accepted.
Due to headlines, stereotypes and criticism from western media there's a lot of information out there about Saudi Arabia which might or might not be correct, I still believe the best way to learn about a country is through its people and not news headlines. After my experiences of traveling in Russia for a month and living in Turkey for a year, I will always encourage people to travel first then make a decision based on their personal experience.
Before 1 August 2019, Saudi women under the age of 30 were permitted to travel independently without a male guardian (usually father or brother). Today, Saudi Arabian women are allowed to travel abroad, register a divorce or a marriage, and apply for official documents without the consent of a male guardian. Saudi Arabia has made a few changes to their laws to be more inclusive of women like hiring Ibtisam Al-Shehri as a spokeswoman for the Ministry of education.
The quality of life for women in Saudi Arabia depends on the men in their life, mainly her father and brothers. If the men in your life are traditional and conservative then you're probably very restricted in your movements and what you can and cannot do (at least what your men are aware of you doing). If your family's men are liberal then you have an enormous level of freedom in your life to do as you please, with any limitations coming from factors external to yourself and your family
Women Travel to Saudi Arabia
Women over 18 don't need a guardian to travel to and around Saudi Arabia.
For decades the authorities enforced a strict dress code on women that required them to wear abayas in public, as well as a headscarf if they were Muslim. Now, Women are not required to wear an Abaya or hijab as long as their attire is "decent and respectful" – this Law as enforced in March 2018. Although it's not required it's highly recommended that you wear an abaya because you will stand out as a tourist and people will stare at you especially in small towns. Abaya's can be purchased from shops at the airport, markets, and even hotels.
Abaya: A loose fitting "robe-like dress" worn over clothes to cover the whole body except the head, feet, and hands. The length usually extends up to the wrist and ankle. This is required to be worn in any public places such as malls, mosque, in the car and restaurants.
Women are not required to wear a burqa.
Women are expected to cover shoulders and knees in public. So no mini skirts and bum shorts!
Women are allowed to rent a car or If you want to use public transport opt for buses or Uber.
Just like in Abu Dhabi, Women and men have separate queues. This is great especially when you arrive at Immigration!
Today, women can share meals and mingle with anyone. Some restaurants still have designated entrances and sitting areas for men, and women and children are only allowed in family areas.
Is Saudi Arabia safe to work
One of the main reasons expat choose to work in Saudi Arabia is due to work opportunities, high salaries and no taxes like in Dubai. Saving money while living in Saudi Arabia will be easier as the salaries are higher here than in most parts of the world.
It is generally safe to work in Saudi Arabia. If you choose to work in Saudi Arabia its important to know that termination of employment contracts in Saudi Arabia, 60 days notice is required on open-ended contracts (with an indefinite term and paid monthly). For fixed-term contracts, the notice period is 30 days. So, the simple expiration of a fixed-term contract will not be enough to fulfill the termination and notice rules.
The notice should be in writing and specify the reasons for termination. If the termination is without a valid reason, then a minimum of two months' salary must be paid as severance to the employee. In addition, if the contract is for a fixed term, then the balance of wages owed for the term must be paid (but still with the two-month minimum).
This basically means you can be fired any time and you should always have a savings plan to get home.
Is tap water in Saudi Arabia safe to drink
Tap water in Saudi Arabia is not safe to drink. Its recommended that you purchase bottled water and if you do choose to drink . or cook with tap water, boil it first.
How to apply for a Saudi Arabia Visa
Hajj Visa for Saudi Arabia
The Hajj Visa is available for Muslim travelers who wish to make a religious pilgrimage to Mecca which takes place during the last month of the Muslim calendar (August to September).
Tourist Visa for Saudi Arabia
In 2018, the Saudi visa (also known as a Sharek Visa) was introduced. It grants visa holders mobility within specific areas of Saudi Arabia only if they purchase a ticket to government international events on the Sharek website. All Sharek visas are single-entry and valid for 30 days at a cost of 640 Saudi Arabian Riyals (171 USD). Holy cities of Mecca and Medina, are restricted to Muslim visitors and pilgrim visitors.
Tourist visas were granted only to selected groups on a limited basis. All visitors to Saudi Arabia are required to have a valid passport with at least 6 months' validity, the appropriate visa, and return tickets.
In September 2019, The Kingdom of Saudi Arabia announced a new e-visa. This visa enables you to visit Saudi Arabia any time of the year, unlike the Sharek visa which only allowed for travel in December. The visa fee is 440 Saudi riyals ($117) and includes a health insurance fee. Applicants under 18 must apply with an adult guardian.
Planning a trip to Saudi Arabia? Getting a tourist visa only takes 3 steps:
Pay for your visa – costs USD 117.
Get your online visa
Countries who are eligible for Saudi Arabia Visa in 2019
North America
Asia
Brunei
Japan
Singapore
Malaysia
South Korea
Kazakhstan
China (Hong Kong, Taiwan, and Macao)
Europe
Switzerland
Russia
Portugal
Ireland
Lithuania
Malta
Poland
Austria
Montenegro
Lichtenstein
San Marino
Belgium
Monaco
Ukraine
United Kingdom
Romania
Bulgaria
Andorra
Slovakia
Croatia
Cyprus
Czech Republic
Spain
Sweden
Denmark
Estonia
Finland
Denmark
Luxembourg
France
Germany
Greece
Slovenia
Holland
Hungary
Iceland
Italy
Latvia
Oceania
Important Laws to Respect in Saudi Arabia
"When in Rome, do as the Romans do" – the same applies here. Saudi Arabia Laws for tourists also apply to residents.
It's illegal to make comment on social media that ridicules, mocks, provokes and disrupts public order, religious values or public morals, or is critical of the Saudi royal family, Saudi Arabia, its leadership or Islam.
LGBTI relationships, marriage, and rights are not allowed or recognized in Saudi Arabia and can be punishable by public flogging, jail, and even the death penalty.
Hotels may refuse accommodation to couples who can't prove they are married.
No Public Displays of Affection are allowed. Even if you're married, simply refrain from kissing and touching each other to avoid jail time.
Alcohol is completely banned in Saudi Arabia. There is no way to consume, brew and sell alcohol in Saudi Arabia. Saudi alcohol laws are strict and you can be arrested if you arrive at the airport or border intoxicated or even smelling like alcohol.
The punishment for possession of drugs is worse than alcohol!
Taking pictures of official buildings such as airports, government buildings, military installations, checkpoints, embassies, palaces, official motorcades, and some religious sites is prohibited. Seek permission prior to taking photographs of individuals, especially women and children.
Failing to carry your original residency card (iqama) or passport at all times can lead to arrest.
If you are suspected of committing an offense you can be detained without charge. You may not have access to legal assistance for months while waiting for the investigation to conclude and a court appearance.
If you overstay your visa, you'll face a fine of 10,000 Saudi Riyals (2700 USD) and imprisonment pending deportation proceedings.
Places to visit in Saudi Arabia as a Solo Female Traveler
Jeddah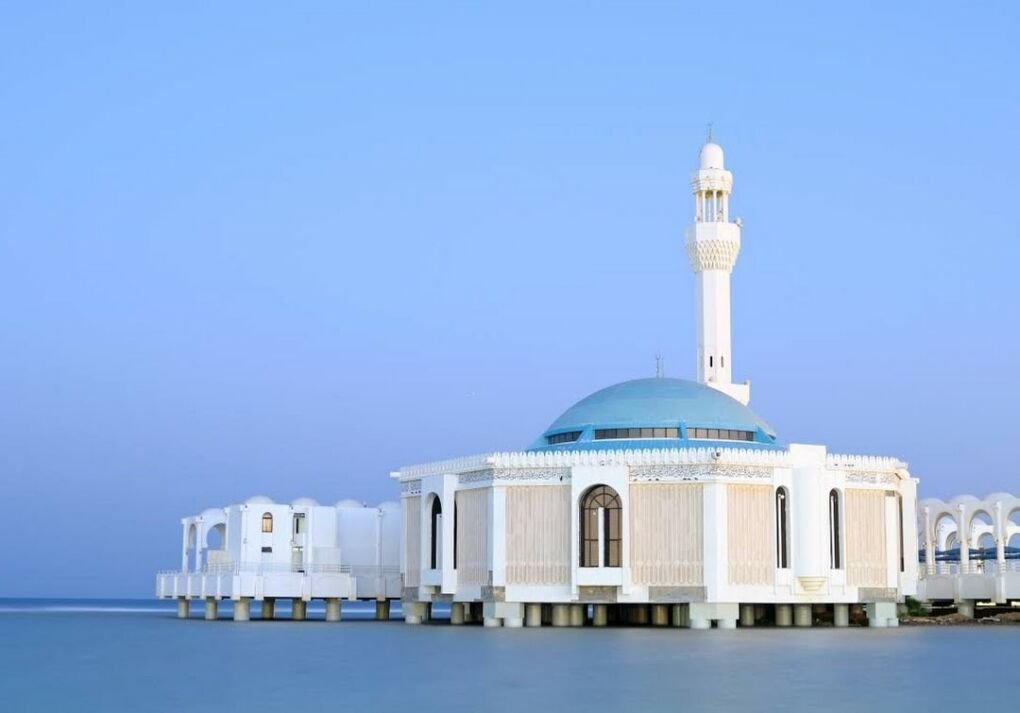 The second-largest city and the country's commercial hub. Since the 7th century AD, Jeddah was established as a major port for Indian Ocean trade routes, channeling goods to Mecca.
It's the last surviving urban site along the Red Sea coast and home to Al-Balad, a historic district from the 7th century that retains homes built from Coral. Jeddah is well-known for its art galleries and has one of the largest outdoor art galleries in the world. Eve's Tomb is believed to be situated in an area in Jeddah.
Makkah (
Mecca in English)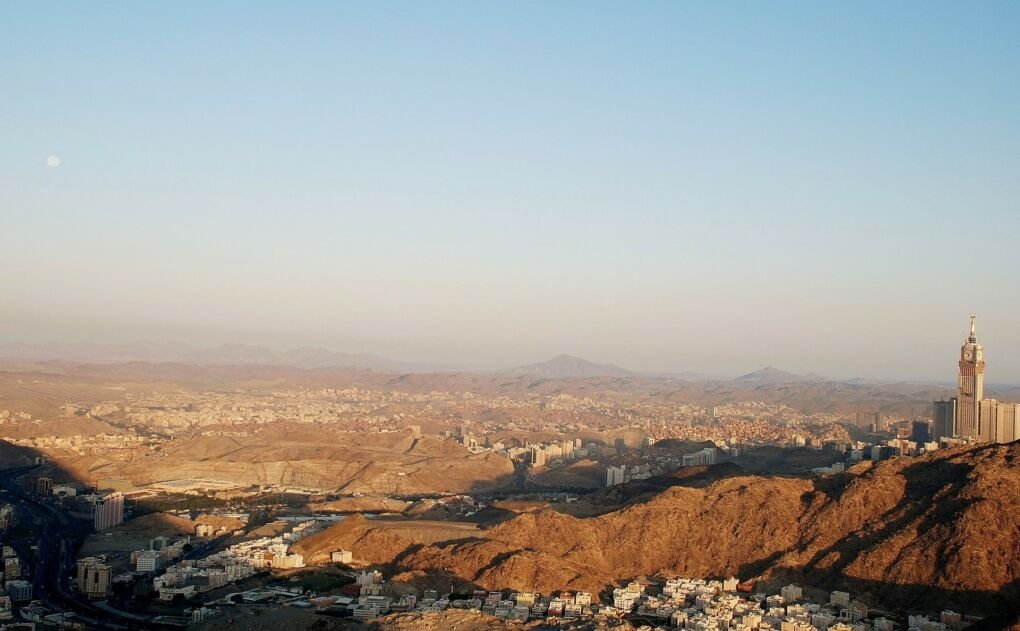 Located just 41 miles from Jeddah, Mecca is the holiest and most sacred city of Islam. It's where Muhammad the Prophet (c. 570–632), the founder of the Muslim faith, was born in 570, and where the Great Mosque is the Ka'aba, the most sacred shrine of Islam, awaits the Muslim pilgrim.
There is an area of several miles around Mecca that is considered to be haram (restricted), and non-Muslims are forbidden to enter this sacred zone. Those Muslims who travel into this area as they progress toward the Mother of Cities must profess they are having undergone a state of ritual purity and consecration.
Riyadh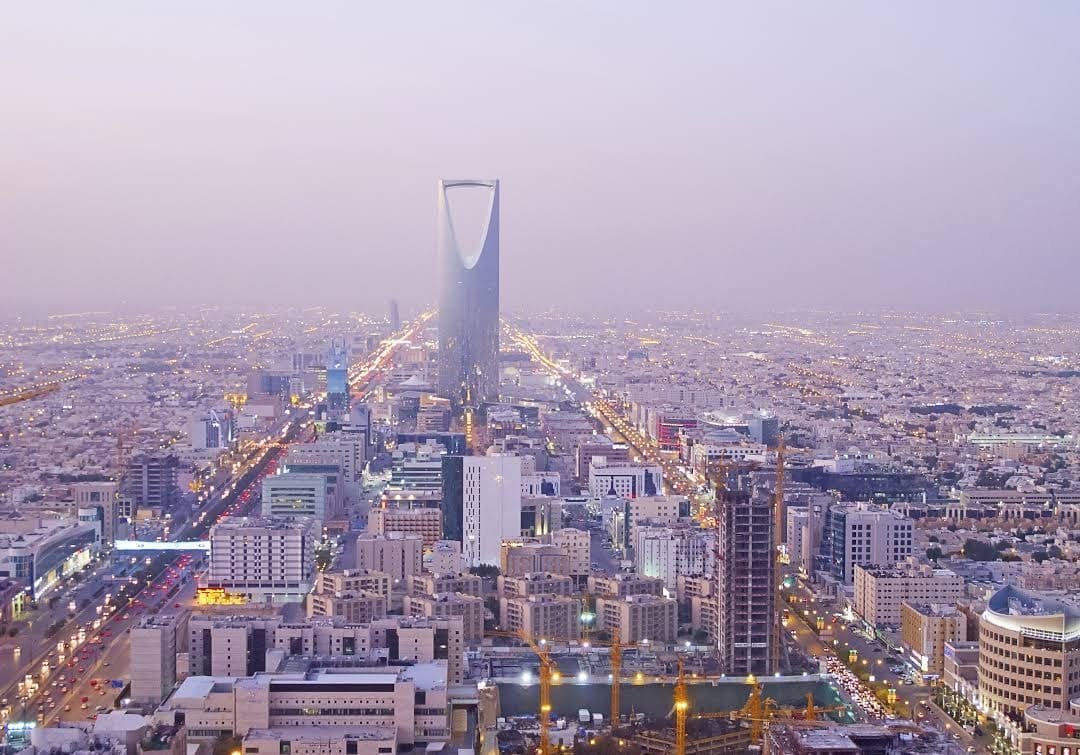 It was planned by Gateway KSA and the capital city of the country. Surrounded by gardens, the King Abdul Aziz Historical Centre is anchored by Murabba Palace, a royal fortress dating to the mid-20th century.
The complex is also home to the modern-designed National Museum, which features interactive exhibits tracing Arabian history and culture from prehistoric times. Riyadh is known for its shopping and upscale malls.
Red Sea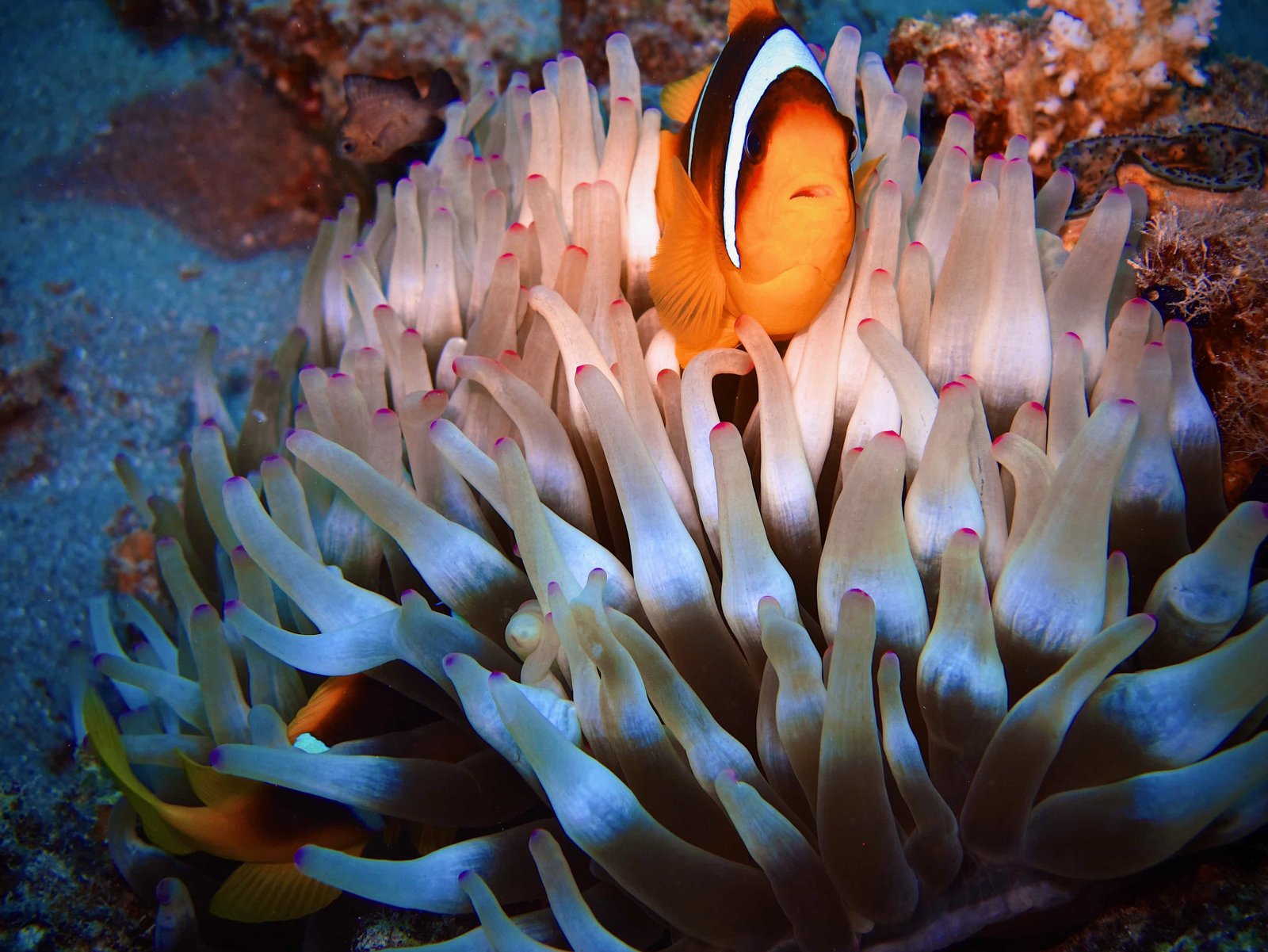 Saudi Arabia is home to the longest coastline of the Red Sea and is famous for its colorful coral reefs, World War II shipwrecks, and biodiversity.
Although year-round diving is possible, the best time of year to go is November to January when visibility is better and there's an increased likelihood of seeing sharks and dolphins. Many scuba agencies and dive shops offer certification and tours with tons based out of Jeddah.
Is it safe to visit Saudi Arabia right now?
Saudi Arabia mostly makes the news for negative things and the country is known for their laws and
While the goverment claims to be making changes and improving the standard of living. The country has recently opened its borders to more tourists and if you are curious to go, I recommend visiting Saudi Arabia but keeping in mind all the rules mentioned above to stay out of trouble.
Get Insurance before traveling to Saudi Arabia
Use travel insurance while visiting Saudi Arabia so you are covered for theft and medical expenses. There are a lot of adventurous activities to do in Saudi, and it's best to have peace of mind while riding camels, hiking and trying some of the best food in the world.
Find out why I recommend World Nomads, check out my World Nomads Insurance review.
Just like in South Africa and Georgia, Solo Female Travel Saudi Arabia is safe and doable. You just need to take precautions and be a smart and well-researched traveler. Are you planning a trip to Saudi Arabia? Comment below I would love to hear from you.