I'd like to take a minute to introduce you to my travel companion. Pardon? You thought I was traveling alone? LOL, nope. Like all the great travellers – Vasco da Gama, Santa Clause ? and Christopher Columbus – I will be accompanied by a reliable, sleek and stylish friend.
Without further adieu, I'd like for you to meet my new travel buddies…
Packing can be the most depressing and time consuming part of travel planning but with the right virtually indestructible luggage this can be exciting.
For those not familiar with the brand, Lipault is a well-known French luggage brand which was founded by François Lipovetsky, a former Air France designer. The luggage comes in an array of 210-denier nylon pieces which are easy to fold and store. Their products are known and respected for their high quality and high degrees of innovative functionality. It just might be the best kept secret in luggage in the world!
My New Favourite Travel Handbag
[instagram url=https://www.instagram.com/p/BJP1JLWjpmf/]
When I first saw photos of the Lipault Paris Bowling Bag I wasn't sure just how much I'd be able to fit inside but when I got my hands on her I realized I was onto a winner.
[instagram url=https://www.instagram.com/p/BJf_NFjjcUx/]
Once I start filling her up with my purse, book, camera, headphones, carry on liquids and other travel favorites she goes from handbag to a serious work and travel bag.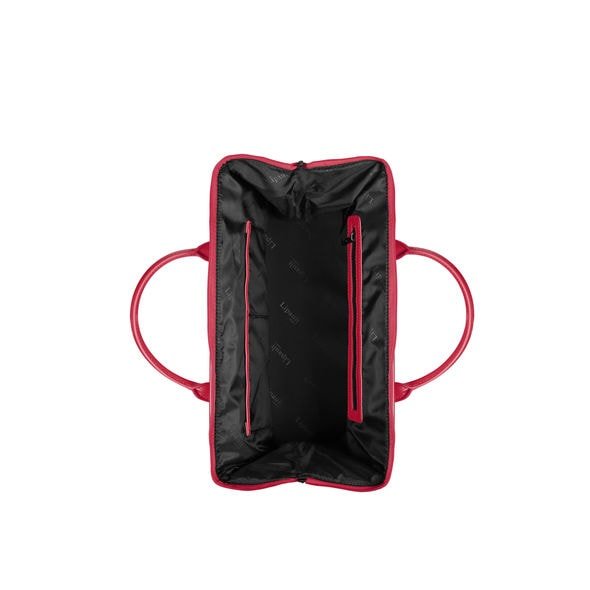 In fact she fits so much I reckon I could do a weekend away with just her. But for her first trip she definitely wasn't flying solo. Oh no. She was part of a luggage quartet, and one that was interesting to travel with.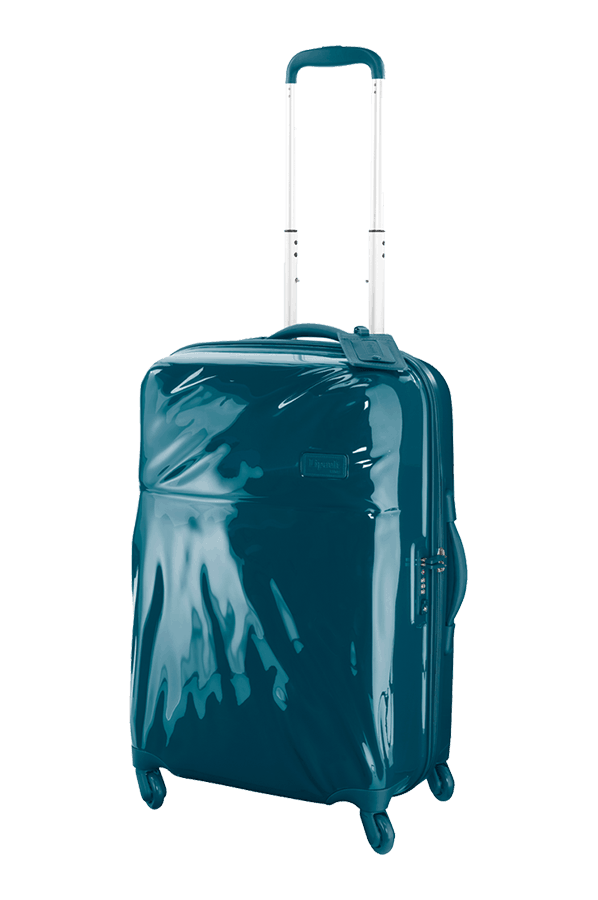 And while we're talking new additions to my traveling life I have to mention my Lipault's Plume Hardside Spinner Case in 66cm , which won me over from our very first flight together.
As for maneuverability, its four spinner wheels which helps the bag handle and roll quite well, even on carpet. Another feature that contributes to its maneuverability is the retractable handle that easily locks in place. The interior divider made of flexible mesh fabric and the cross straps secure and organize luggage contents.
It's available in 3 colors (Duck blue, purple and red) and sizes (55cm/20inch, 66cm/24inch and 76cm/28inch). The TSA combination zipper lock is flush mounted located on the top of this bag and at this price point you get good value and a global warranty.
Disclosure: Product samples were provided by Lipault Paris but as usual all options are my own.
To shop for the latest ranges visit www.lipault.com and follow Lipault Paris on instagram: HouseofSamsonite and twitter @Lipault_SA