While most people visiting Sri Lanka will take the train from Kandy to Ella direct, we actually stopped off in the picturesque town of Nuwara Eliya for a night and I would highly recommend doing the same! The Nuwara Eliya Tea Plantations and Tea Boutiques are some of the most famous and most beautiful in Sri Lanka and the town itself feels like a strange mixture between and town in the middle of England and the Swiss Alps!
Think the charm, and even the architecture of old English country homes, mixed with the breathtaking scenery of a village nestled high on a mountain in Switzerland.
Momentarily you won't feel like you're in Sri Lanka…until you taste their delicious tea and see the smiles of the locals, and suddenly you'll be transported back to your perfect Sri Lankan reality.
READ NEXT: Unique Things To Do in Ella
Nuwara Eliya Tea Estates: Lovers Leap Tea Boutique
Our first stop was the Lovers Leap Ethical Tea Boutique (I've never even heard of a tea boutique before…) which is located inside the Pedro Tea Plantation 3km outside of town, one of the most famous (and most beautiful) of all the Nuwara Eliya Tea Estates.
Here you can do a tour of the tea plantation, meet and talk to the local women who work and live on the estate, pick some tea leaves of your own and of course enjoy a few cups of the world's best tea!
I loved wandering through the tea plantations by myself, chatting to the women picking tea as I snapped photos and learned a little about their lives. Turns out tea workers in Sri Lanka earn 500 Rupees a day, which is less than 3 dollars for a full days work! One lady I talked to has 3 grown children, aged 23, 21 and 17, and is already a grandmother! She'll continue working on the Pedro Tea Estate to help fund their education and of course to put food on the table.
Another lady spend a few minutes with me explaining how many different types of tea grow on one tea bush – I never knew black tea and green tea all grew on the same bush – just from different leaves!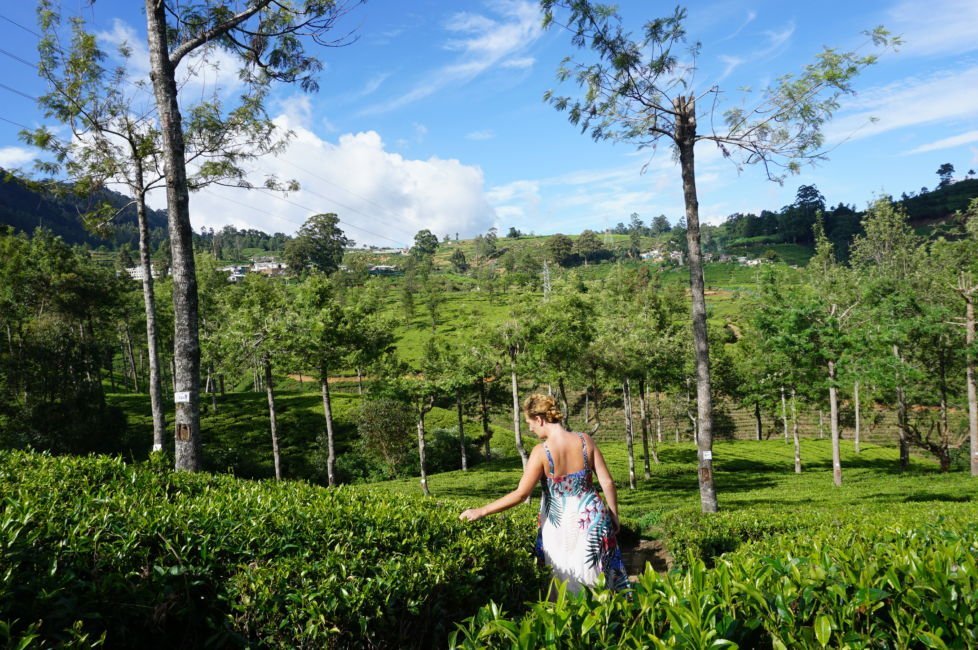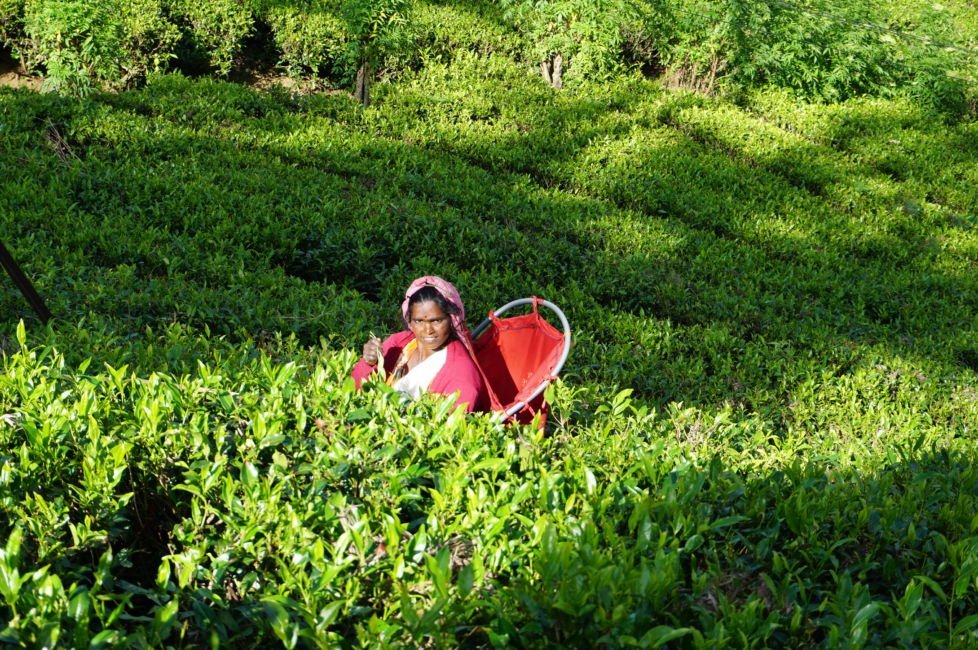 Giving back to the community
The Pedro Tea Plantation / Lovers Leap Tea Boutique is definitely a lot more than an employer to these ladies and appears to be a lot more than just a tea estate. They have many sustainability programmes in place, provide a place to live for all workers, have health and nutrition programmes for both workers and local kids and even have an empowerment programme to help the workers achieve work and life goals and encourage them to always upgrade their skills and knowledge. They take care of younger members of the local community through education and nutrition clinics, paying special attention to infants in need.
If you visit the estate, you can read more information on all their different sustainability and empowerment programmes inside their beautiful tea room – although i recommend sitting out on the balcony and taking in the views.
There's also a beautiful lake at the end of the property – just keep walking down the dirt track and you'll see it – it would be so easy to spend half a day here wandering around and soaking up the views.
Visiting waterfalls in Nuwara Eliya
Our time in Nuwara Eliya was far too short and sadly we didn't get to visit all the places i would have liked. Our guide decided to show us a secret waterfall (more about that later!) that no tourists have discovered yet, but we got quite lost and it took over two hours to get there from Nuwara Eliya.
While it was absolutely beautiful and fun to visit, it's probably better to visit Lovers Leap waterfall or St Clair's Waterfall, Lakshapana Falls, Glen Falls or Devon Waterfall – all of which are located in the Nuwara Eliya area, especially if you're short on time and don't want to travel too far.
Lovers Leap Waterfall is the closest to Nuwara Eliya town (just 10 minute drive) and can be found by following this Google maps route. You will find Galwala Waterfall very close by, but it only flows during rainy season in Sri Lanka. For more information on local waterfalls, I found this guide very helpful.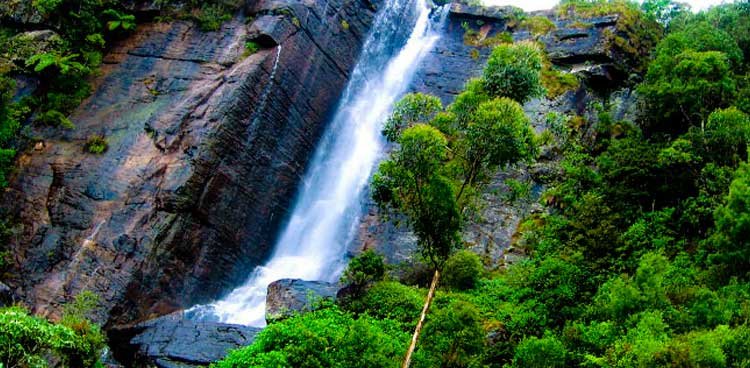 Gregory Lake and Little England
We had lunch right next to Gregory Lake on our first afternoon in Nuwara Eliya. Everything in this area has retained features from the Colonial era, and you'll see very English (or Scottish!) place names such as Edinburgh, Victoria Park and Lake Gregory.
Nicknamed "Little England", Nuwara Eliya was a hill country retreat for British colonialists since it was founded in 1846, and is now a popular holiday destination for native Sri Lankans thanks to its cool climate, beautiful views and famous tea plantations. If you walk around town you will see lots of buildings that have retained their colonial feel, such as Queen's Cottage, the Town Post Office and the General's House.
It was so strange to see a slice of England in Sri Lanka, and it imagine what it might have been like to live here 100 years ago.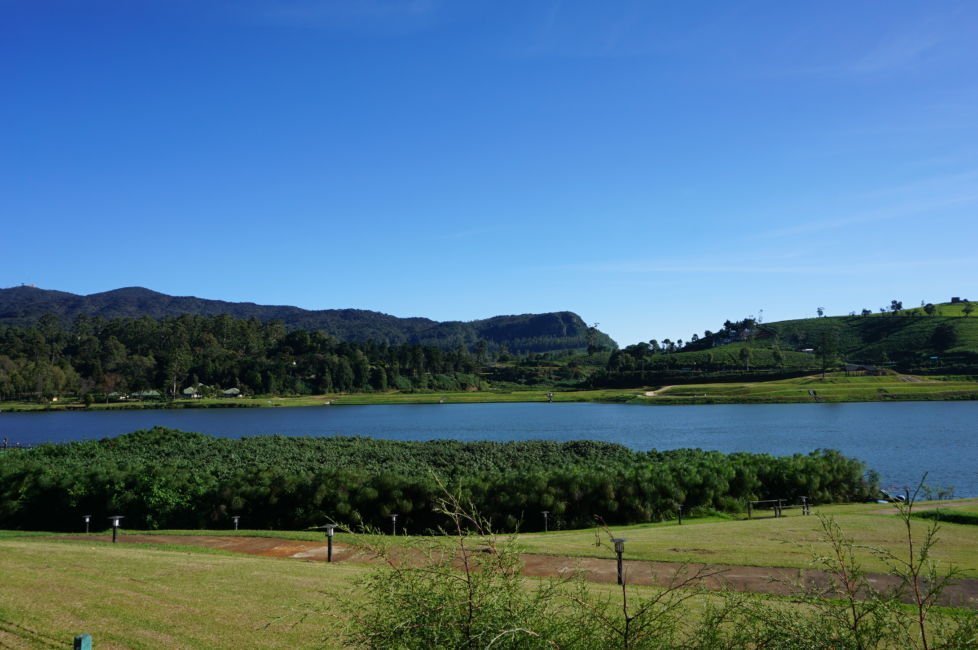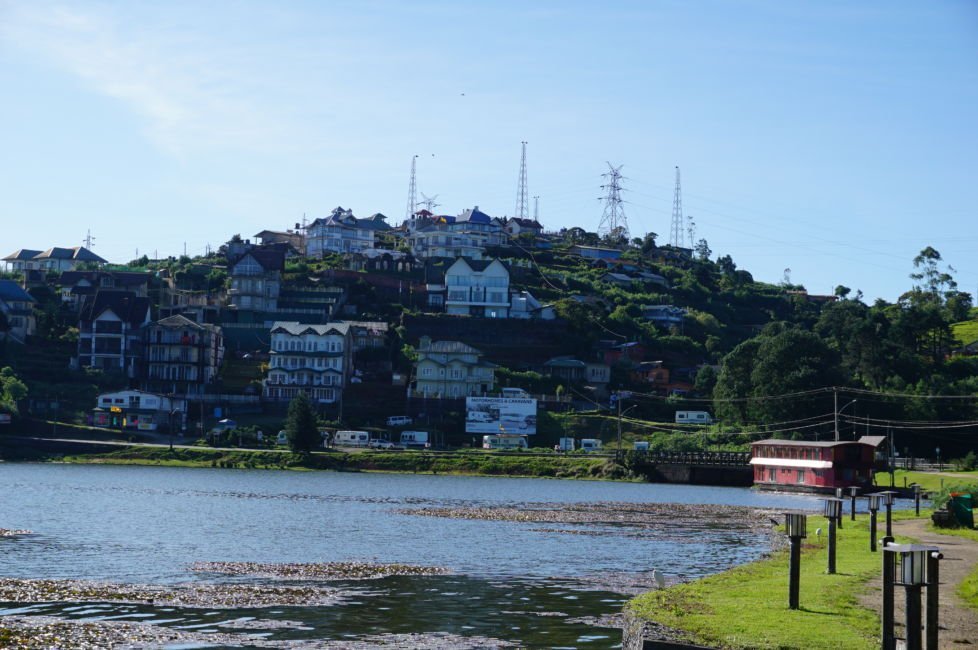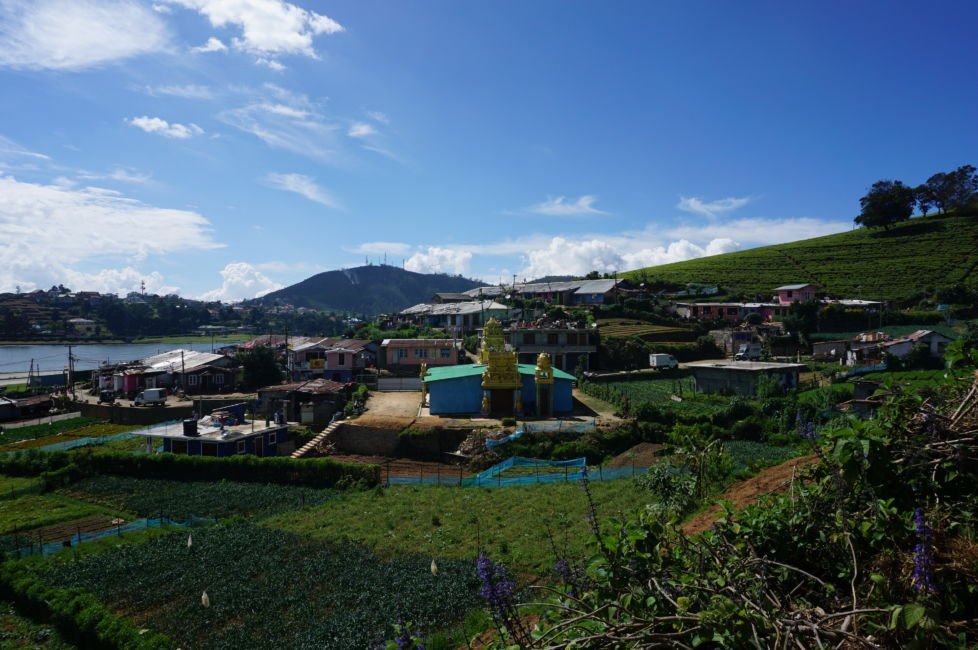 Where to stay in Nuwara Eliya
We stayed at the Araliya Green City Hotel, right in the town centre. It's a new hotel and was actually built by the President's brother, an extremely successful business man in Sri Lanka. It's a very large property (rooms fit for a King, or Queen!) with a lot of on site facilities including a food court, spa and shopping arcade.
This might sound mad, but the toiletry products in the bathroom were the best I've ever used! They were in these cute refillable glass bottles, and contained products made from King Coconut Virgin Oils which left my hair feeling silky soft! Great for the girls! 😀