Planning a Safari in South America and not sure where to go?
South America is the fourth largest continent in the world and covers an area of 6.89 million square miles. There are many animals that live in South America so you'll be spoilt for choice.
The continent is made up of 12 sovereign countries: Colombia, Bolivia, Argentina, Chile, Peru, Uruguay, Brazil, Paraguay, Venezuela, Guyana, Suriname, and Ecuador.
Reserva Natural Zacambú in Colombia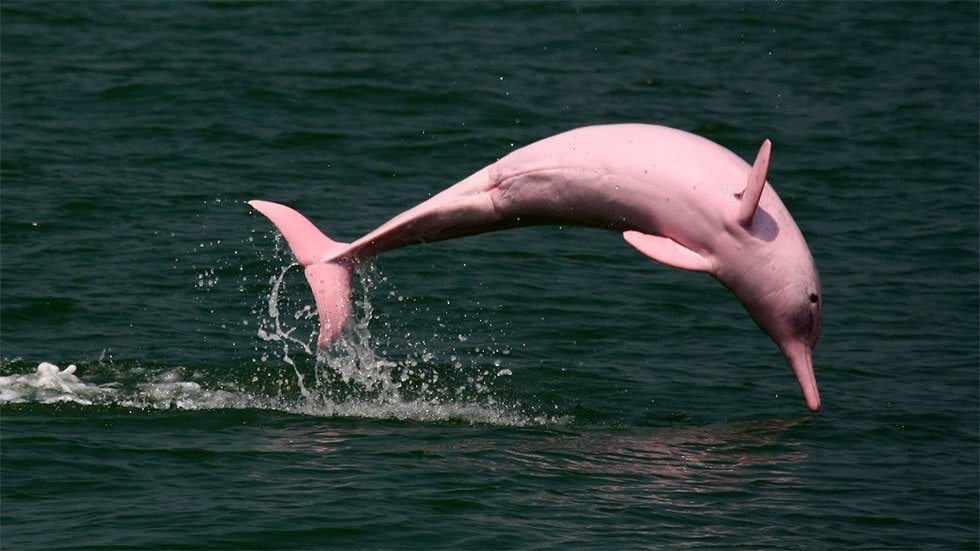 Find Pink River Dolphins in Colombia. These dolphins only live in freshwater and throughout much of the Amazon and Orinoco river basins in Bolivia, Brazil, Colombia, Ecuador, Guyana, Peru, and Venezuela.
The amazon river dolphins or botos are born grey and become pinker with age. This is because, as the dolphin grows older, its skin becomes more translucent allowing the blood to show through. When excited, they will flush to a bright pink temporarily, like your face might when you get embarrassed or excited.
Reserva Natural Zacambú is one of the best places in South America to see these spectacular dolphins.
The Amazon Rainforest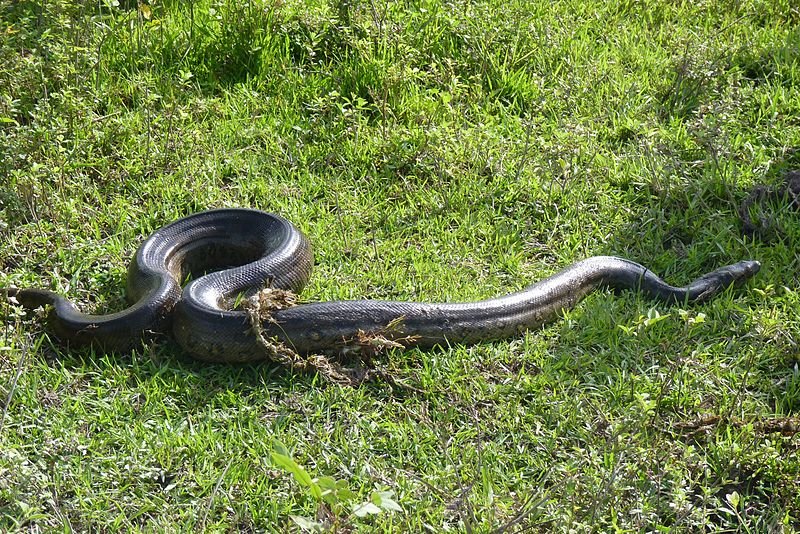 The Amazon Rainforest is located in 9 different countries but the majority of it (around 60%) is located in Brazil. The rest of it can be found in Peru, Colombia, Ecuador, Bolivia, Venezuela, Guyana, Suriname and French Guiana (which is technically an overseas territory).
The Amazon is also home to the mighty Anaconda, the largest and heaviest group of snakes found in the jungle of tropical South America.
They are found on land and in water. Green Anaconda of Venezuela is the largest living species of Anaconda and one of the must-see reptiles in the world.
Females are significantly larger than males. Female anacondas can also retain their eggs and give birth to two to three dozen live young.
Baby snakes are about 2 feet long when they are born and are almost immediately able to swim and hunt. Their lifespan in the wild is about ten years.
Other anaconda species, all from South America and all smaller than the green anaconda, are the yellow, dark-spotted, and Bolivian varieties. Anacondas live in swamps, marshes, and slow-moving streams, mainly in the tropical rain forests of the Amazon and Orinoco basins.
Canaima National Park in Venezuela
The second-largest national park in Venezuela was established in 1962 and was declared a World Heritage Site by UNESCO in 1994.
Approximately 65% of Canaima National Park is filled with tepuis, which are assumed to be millions of years old at the top of the mountains.
In and protected by Canaima National Park, there are five endangered species. These are the ocelot, the giant armadillo, the giant otter, the giant anteater, and the jaguar.
The Pantanal in Brazil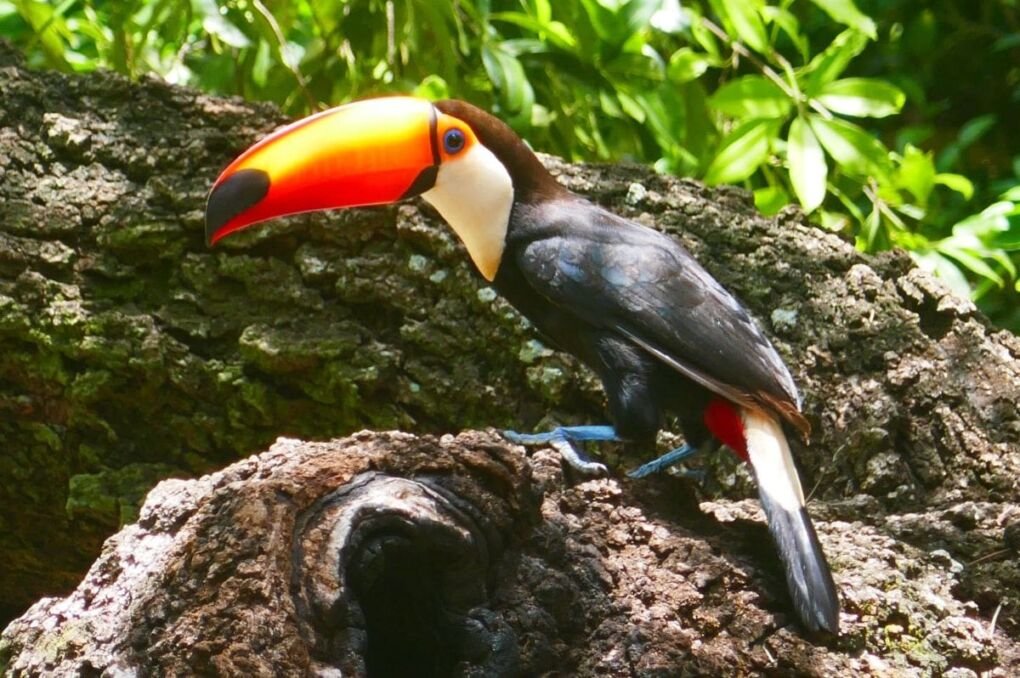 Recommended by Wendy of The Nomadic Vegan
While Amazon gets most of the attention, the Pantanal is actually the best place in Brazil for wildlife viewing. Thanks to the wide-open spaces and grassy plains in this huge wetlands area, wild animals are much easier to spot here than in the Amazonian jungle.
Of the many mammals that live in the Pantanal, the one that safari-goers hope to see most is the jaguar. Your chances of a jaguar sighting are highest in the northern part of the Pantanal, although the accommodations in this area can be pretty pricey. For a more budget-friendly stay, Santa Clara Pousada and Camping is a good option.
Aruba is one of the Southern Caribbean islands of the Lesser Antilles. The island is located miles off Venezuela's coast and on clear days you can see Venezuela from the island's southeast side.
They offer a number of different activities, including jungle walks, jeep safaris, and boat safaris. While it's fun to have a good variety of things to do, the boat safari definitely offers the greatest chances of spotting wildlife, so try to do at least a couple of those during your stay.
You have a good chance of spotting the family of giant otters who live on the banks of the river that runs through the property. And you are guaranteed to see dozens of different species of birds. The Pantanal is a birder's paradise!
When I visited, my guide showed me the hiding place of a toucan who had built a nest in a tree behind the pousada's kitchen. We were able to get very close to him on a couple of occasions, and it was by far the best toucan sighting I've ever had.
Utría National Park in Colombia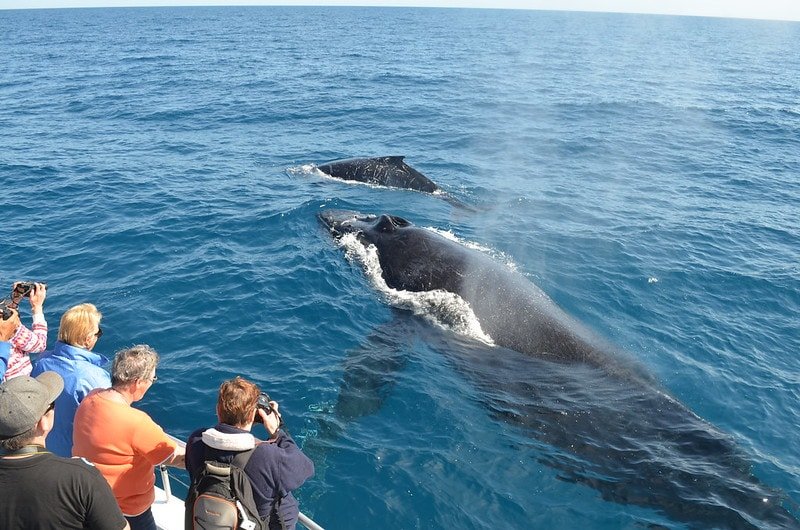 It's famous for its diverse flora and fauna in a lush, mountainous rainforest environment with some of the highest rainfall in the world, at up to 10,000 millimeters annually.
Utría National Natural Park is also a great place to go see whales. Whale Watching is another way to see wildlife in South America. Nuquí in Colombia, a small town in Chocó province and one of the top destinations to see whales in South America.
The national park is famous for its diverse flora and fauna in a lush, mountainous rainforest environment with some of the highest rainfall in the world, at up to 10,000 millimeters annually.
Humpback whales come from Antarctica to the warm waters of the Colombian Pacific coast every year between July and November. They come to breed and give birth every year along Colombia's Pacific coast.
Places such as Bahia Solano and Nuquí (both in Chocó) and Gorgona Island (Cauca) offer whale watching activities. It is relatively easy to access, safe, and besides the whales, boasts a spectacular and nearly deserted beach in Nuquí.
Amazing Safari Guides
Travel Insurance for South America
Use travel insurance while visiting South America so you are covered for theft and medical expenses. There are a lot of adventurous activities to do in South America, and it's best to have peace of mind while driving, hiking and trying some of the best food in the world.
Find out why I recommend World Nomads, check out my World Nomads Insurance review.
Disclaimer: This article contains affiliate links. This means that if you make a booking after clicking on a link, I may receive a small commission at no extra cost to you!