Does it snow in South Africa? Although the beaches and sun are always a great holiday, snow destinations are a great idea for those looking for something a little different, and not many people know this but South Africa is a good choice for your winter getaways too!
Due to global warming, lately, the weather in South Africa in winter is unpredictable. Where it usually only rains in the West coast during winter months, these days its colder and it tends to rains in other parts of SA too.
A skiing holiday is a great way to enjoy a great trip but also get some exercise in. With its gorgeous, highly Instagramable views, and great company, it feels much more like a holiday than a workout – only without all the guilt.
If you are looking for a totally unique winter experience, then you are in for a real treat if you are planning to spend your winter in South Africa.
When is Winter in South Africa
South African winter season starts from late May to late August. In most parts of the country, it's usually cold in the mornings and evenings and day time experiences a lot of sunlight.
Does it snow in South Africa
In case you are wondering if there's snow in South Africa, then you will be delighted to know the answer is yes.
There are several ski resorts in Africa. Besides this, cherish other winter sports too and witness the authentic local life. Right from competitively priced hotels to cheap round trip flights, get prepared to have your mind blown away.
Where to go for snow in South Africa
The Eastern Cape, KwaZulu-Natal, and high-lying areas of the Western Cape are typically the provinces known for their snowy winters in SA. I've compiled a list of the best destinations to visit for a winter wonderland in South Africa:
Hogsback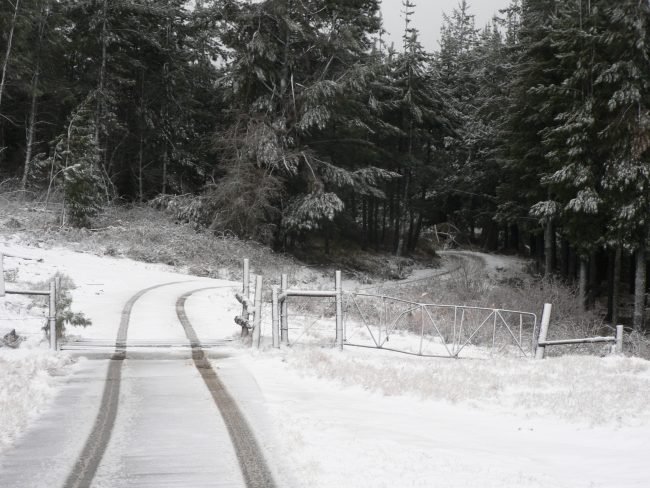 Hogsback in the Amathole Mountains is occasionally blanketed in a layer of snow. Don't miss the open-air bathtub with a view at Away with the Fairies backpackers.
Matroosberg Mountain
Matroosberg translates to Matroos" (the Afrikaans word for 'sailor') alongside his ship. "Berg" is the Afrikaans for 'mountain'. Just 2 hours from Cape Town, this is one of the most popular off-road routes in the Western Cape.
Matroosberg is the second highest peak in the province after the Seweweekspoort Peak in the Swartberg Mountain Range, making this one of the best places to visit to see snow in South Africa!
Sani Pass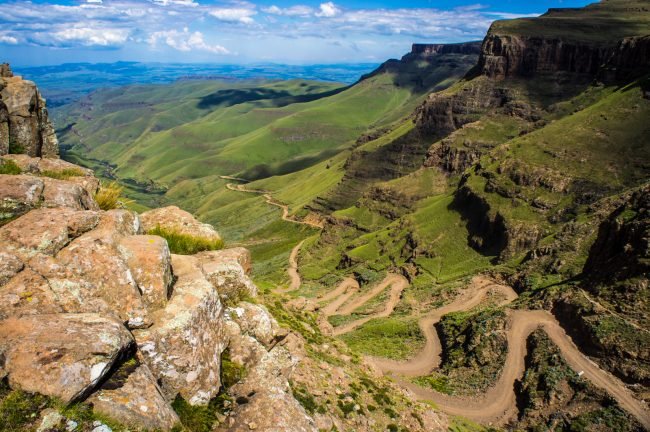 Sani Pass is a mountain pass located in the West of KwaZulu-Natal province on the road between Underberg and Mokhotlong in Lesotho. Rising to an altitude of around 2,865 meters across a rough and un-tarmacked road, this region is also home to the Highest Pub in Africa!
Rhodes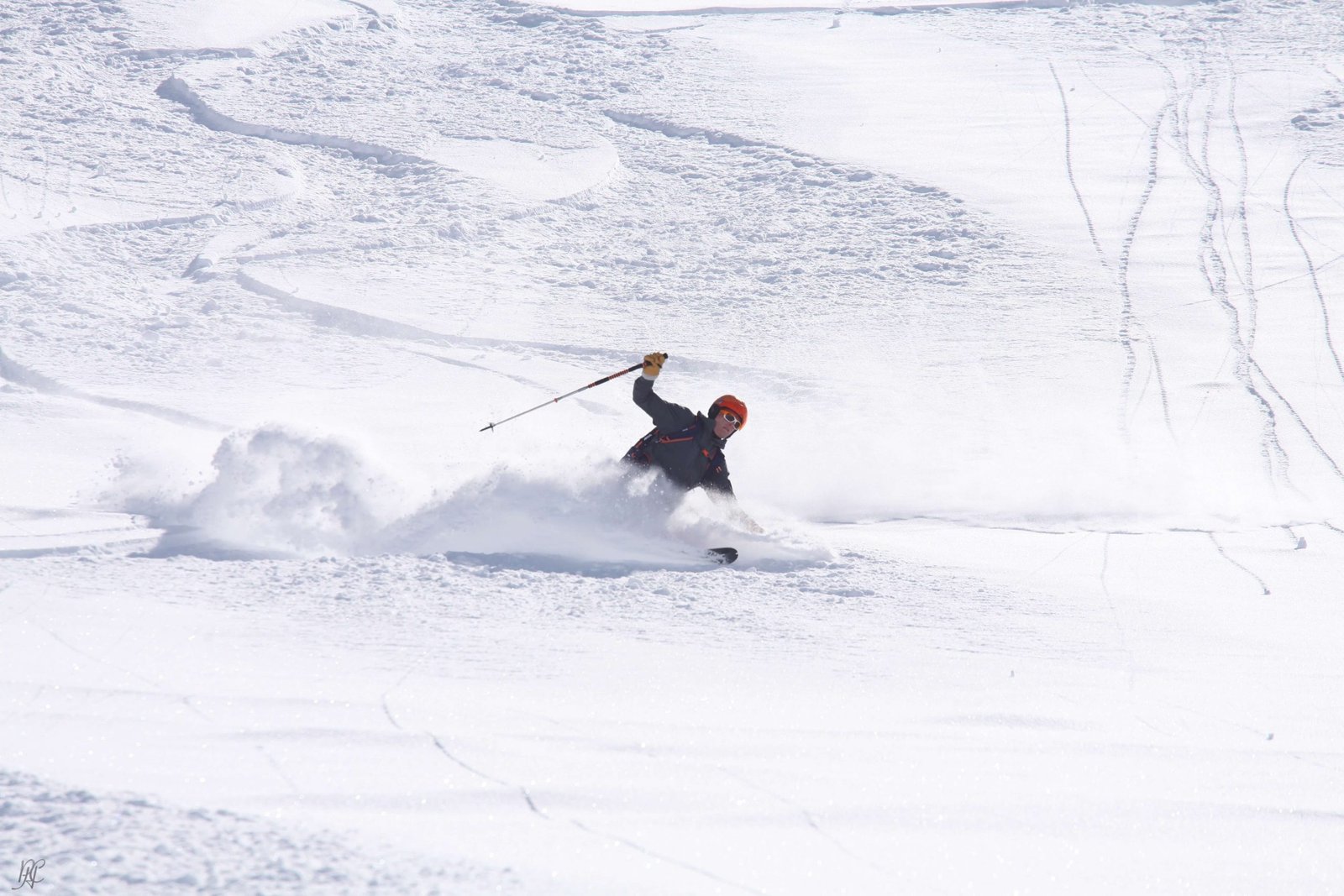 Rhodes is a small, remote village, about 4 hours drive from East London in the Eastern Cape Province. The village is home to SA's only Ski Resort – Tiffindell close to the Lesotho border. Tiffindell has the altitude at 2720m, nestling snugly on the slope of Ben McDhui (3001m), the highest peak in the whole Cape Province.
Sutherland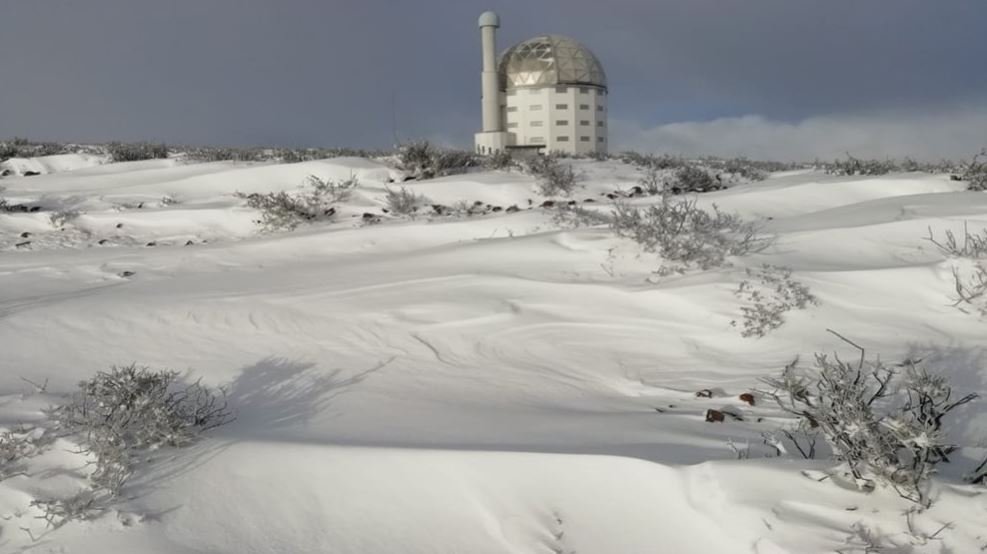 Known as the coldest place in South Africa, Sutherland is a small town located in the Northern Cape province of South Africa. Home to the enormous SALT telescope, icy-cold Sutherland often gets early winter snow and is within easy reach of Cape Town.
Golden Gate Highlands National Park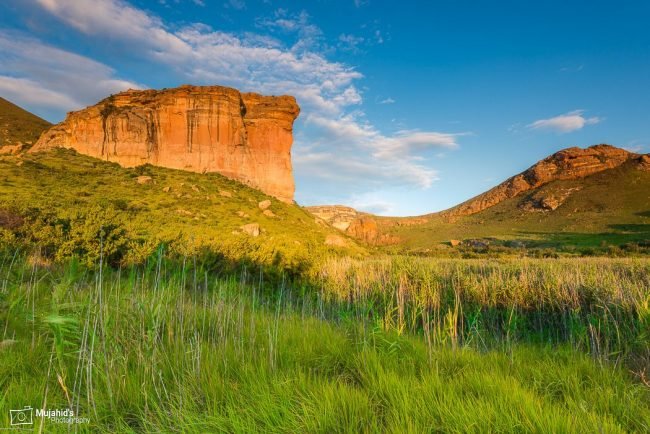 Located close to Bloemfontein in Free State, the mountainous Golden Gate Highlands National Park is one of the South African National (SAN) Parks' in the Northern Region. This snowy destination is another amazing place to add to your African snow experience bucket list!
Long Tom Pass
At 2 150 meters, Long Tom Pass in Mpumalanga is one of the highest tarred roads in South Africa. Although snow is relatively light in this region, it's easily accessible and one of the best winter road trip destinations in South Africa.
Where to Ski in Africa
When looking for a ski destination, Africa might not usually what comes to mind. However, there are phenomenal ski resorts in Africa.
Afriski Mountain Retreat
Afriski is the most popular ski resort in Africa, located 3050 m above sea-level in the Maluti Mountains near the northern border of Lesotho and South Africa. It is one of only two ski resorts in southern Africa.
Afriski Mountain Resort was open over 15 years ago and has since been the wonderland for skiing, snowboarding, mountain biking, and all things outdoors in the Lesotho highlands. Afriski also offers a virtual tour.
[maxbutton id="1″ url="https://www.booking.com/hotel/ls/afriski-mountain-resort-lesotho.en.html?aid=1558524&no_rooms=1&group_adults=2″ ]
Michlifen Ifrane Suites & Spa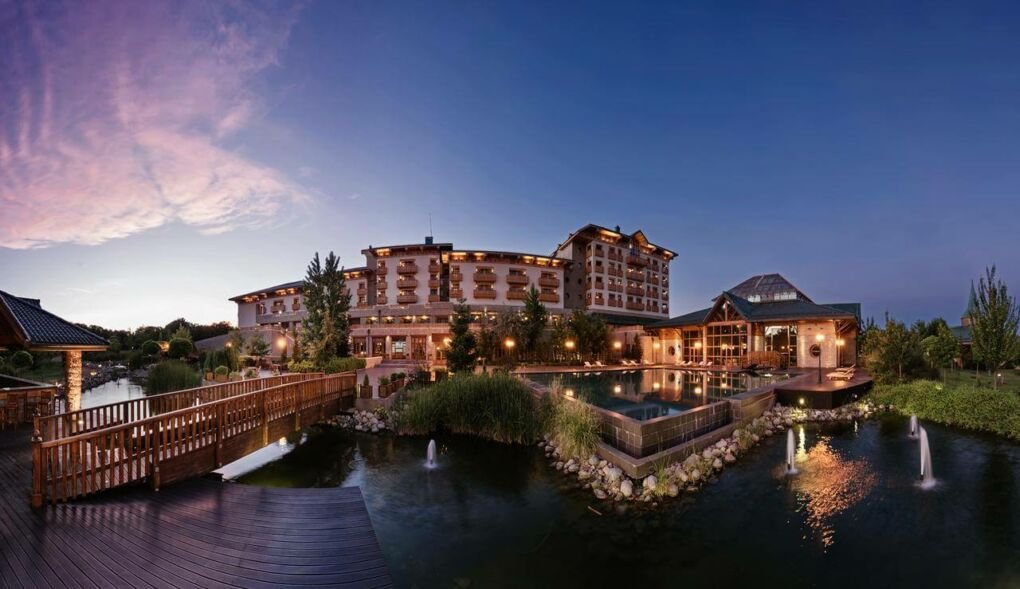 The luxury Michlifen Resort & Golf is a unique five-star hotel in the Atlas mountains, this upscale, modern resort is 2 km from Le Lion d'Ifrane landmark and 8 km from the Parc National d'Ifrane.
Apart from skiing in winter, you can visit any other times of the year for amenities that indoor and outdoor pools, and a luxe spa, plus tennis, horseback riding, and a gym.
[maxbutton id="1″ url="https://www.booking.com/hotel/ma/michlifen-resort-golf.en.html?aid=1558524&no_rooms=1&group_adults=2″ ]
Tiffindell Ski Resort
Located in Southern Drakensberg, Tiffindell Ski Resort is one of the best places for skiing in Africa. Open since 1993, this is the only place to go snowboarding and skiing in South Africa. The resort offers three months of skiing and snowboarding from June to August.
Tiffindell has the altitude at 2720m, nestling snugly on the slope of Ben McDhui (3001m), the highest peak in the whole Cape Province.
During the warmer months, Tiffindell Ski Resort becomes one of the best off-the-beaten-track adventure-lands in South Africa. Activities include high altitude hiking, mountain biking, grass skiing, mountain boarding, photography, rock art, birding, some of SA's best fly fishing, quad biking, and the famous "8 Passes" route for motorcyclists and 4×4's.
Ski Resort Oukaïmeden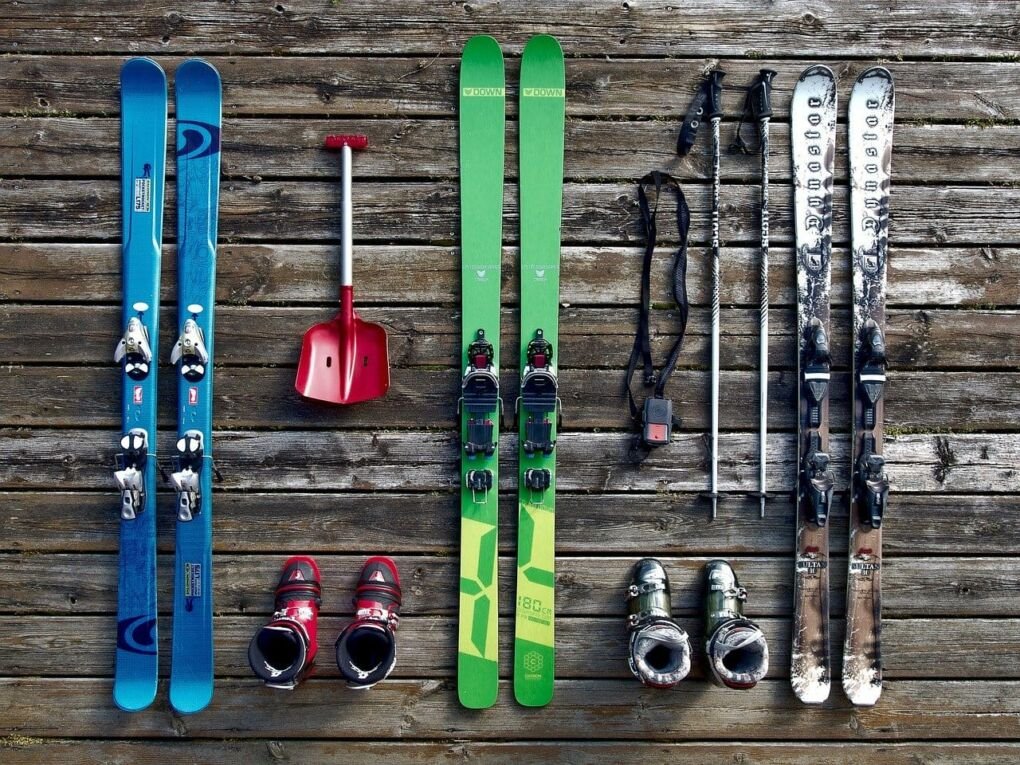 Oukaïmeden is a ski resort in the Atlas mountains near Jebel Toubkal, about 80 kilometers from Marrakesh, Morocco. The skiing area is at an altitude of between 2,600 meters and 3,200 meters and has six ski lifts. There are some hotels and ski rental facilities nearby.
---
Amazing Winter Travel Guides
---
Travel Insurance for South Africa
Use travel insurance while visiting South Africa so you are covered for theft and medical expenses. There are a lot of adventurous activities to do in SA, and it's best to have peace of mind while driving, hiking, and trying some of the best food in the world.
Find out why I recommend World Nomads, check out my World Nomads Insurance Review.
Disclaimer: This article contains affiliate links. This means that if you make a booking after clicking on a link, I may receive a small commission at no extra cost to you!