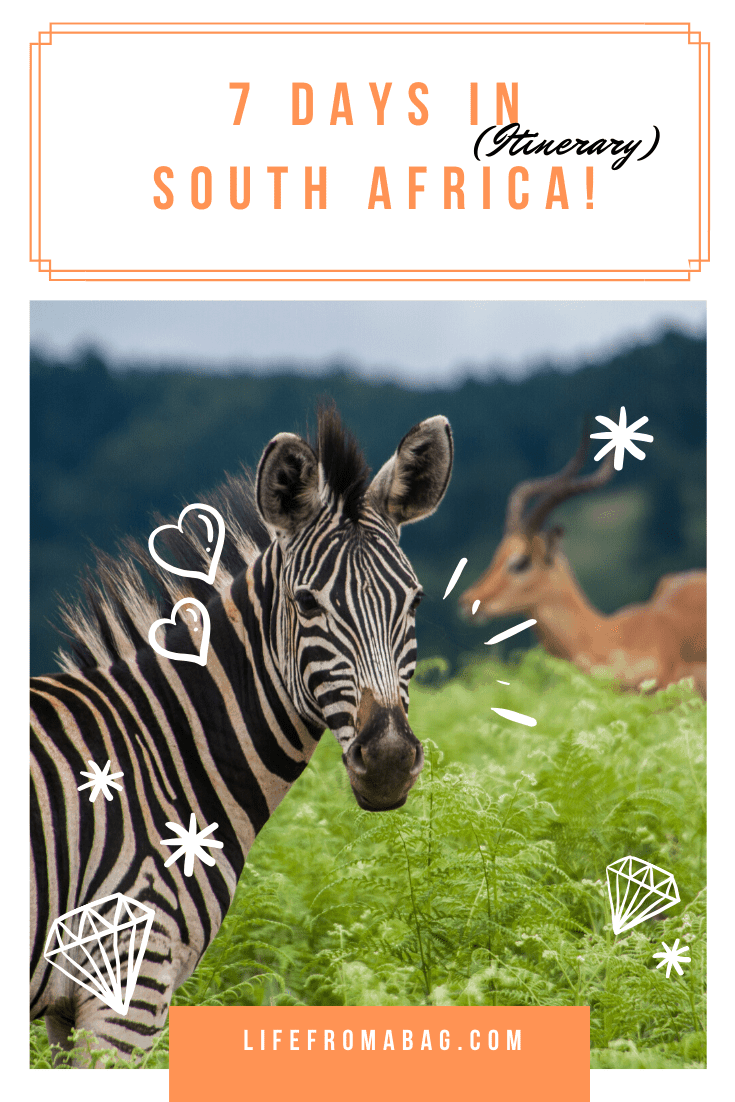 Is it possible to see South Africa in 7 days? Traveling planning a trip to South Africa often feel overwhelmed as there are many things to do in South Africa!
With a combination of beautiful landscapes, people, history, and culture it's no surprise South Africa is a popular tourist destination.
It's completely understandable to feel frustrated when planning your South Africa trip. The country is dotted with gorgeous monuments, and it also has its fair share of noteworthy museums, neighborhoods, and parks.
Add in the abundance of possible provinces, cities, activities, and day-trips, and it's difficult for first-time visitors to know how to spend their time. That's precisely why I am here to help. Follow my guide, and you'll end up with a customized plan for seeing South African in one week.
Most international visitors either arrive in Johannesburg or Cape Town. But for the purpose of this guide, I will assume you are arriving at Johannesburg International Airport.
What to see In South Africa in 7 days: Day 1
You have arrived in South Africa and you're ready to explore – where to begin? Start your trip by exploring the iconic city of Johannesburg.
Every South African city is different and it's hard to tell people what to expect but to get an impression of the city and what you might want to explore further in the coming 7 days, I highly recommend a sightseeing tour.
This is a hop-on-hop-off bus tour, meaning that if you drive past a sight you want to explore more, you can do so freely before getting back on the bus and continuing your tour.
With over 16 stops, and taking you to over 20 of Johannesburg's top attractions, the bus allows you to hop-on and hop-off at your leisure and visit attractions like Zoo lake, the Johannesburg Zoo and the Military Museum, Constitutional Hills, Carlton Center, the James Hall Museum of Transport, Gold Reef City Theme Park, the Apartheid Museum, the SAB World of Beer or the Origins Center at Wits. It's a safe, fun, educational and convenient way to see Johannesburg's top attractions!
There are two loops and options for one or two-day tickets! I recommended purchasing a ticket for one day because you still have a lot to see in other South African cities.
After the bus tour and some much-needed lunch, I recommend that you have a meal and continue with day 1 of your 7 days South African Itinerary by exploring the Nelson Mandela Square. It is simply not enough to see this landmark from the outside – you need to be inside!
This evening, you have time to enjoy a show at the Joburg Theater or the Market Theatre, based in the downtown bohemian suburb of Newtown in Johannesburg. If you are coming from further away and are still suffering from jet lag, then simply switch the day with another one later in the itinerary. This way you won't accidentally fall asleep during the show! Alternatively, you can visit one of the many rooftop bars in the area.
Where to stay in Johannesburg
There are many safe places to stay in Johannesburg! If you're looking for luxury accommodation here are some hotels.
Luxury Hotels in Johannesburg
The Michelangelo Hotel
The luxurious Michelangelo is set in the heart of the Sandton business and leisure district of Johannesburg.
It features an indoor pool and fitness center with a sauna and steam room. Rooms at this 5-star hotel are stylishly decorated and equipped with all modern amenities including minibars, satellite TV and free Wi-Fi. In-room tea-and-coffee-making facilities are also provided. Hotel Michelangelo features a 24-hour lounge offering light meals, tapas and snacks.
The Piccolo Mondo Restaurant serves classic Italian dishes accompanied by local and international wines. Guests can take a dip in Michelangelo's heated swimming pool or relax in the sauna. They can also enjoy access to the Renaissance Spa in the adjacent Michelangelo Towers.
[maxbutton id="1″ url="https://www.booking.com/hotel/za/the-michelangelo.en.html?aid=1558524&no_rooms=1&group_adults=1″ ]
54 on Bath
Located in the cultural district of Rosebank, 54 on Bath offers a large terrace area and an outdoor swimming pool.
The spacious rooms include a working desk and wide windows. All modern decorated rooms offer views of the landscaped garden area or the city. Each features a flat-screen TV, free Wi-Fi facilities and a coffee machine.
The 54 serves breakfast and international cuisine for lunch and dinner in the Level Four Restaurant. Refreshments are provided in the bar, overlooking the garden terrace.
[maxbutton id="1″ url="https://www.booking.com/hotel/za/onbath.en.html?aid=1558524&no_rooms=1&group_adults=1″ ]
The Houghton Hotel, Spa, Wellness & Golf
The Houghton Hotel, Spa, Wellness & Golf is a 5-star hotel providing accommodation with a restaurant, free private parking, an outdoor swimming pool, and a fitness center.
With complimentary WiFi, this 5-star hotel has a bar and a shared lounge. The accommodation offers a 24-hour front desk, room service, and currency exchange for guests. The accommodation offers 5-star accommodation with a sauna and terrace.
The property also has an on-site indoor pool, hairdressers and business center.
[maxbutton id="1″ url="https://www.booking.com/hotel/za/the-houghton.en.html?aid=1558524&no_rooms=1&group_adults=1″ ]
Moderate Budget Hotels in Johannesburg
There are many mid-range budget hotels in safe areas in Johannesburg! Here are some recommendations.
Protea Hotel Fire & Ice! by Marriott
Situated in the center of Johannesburg, within the Melrose Arch Precinct, this design hotel offers luxury accommodations, a 2-minute drive from the M1 motorway.
It features a large outdoor pool. Guestrooms at the Protea Hotel Fire & Ice! by Marriott Johannesburg Melrose Arch feature luxury bedding and floor-to-ceiling windows. All rooms include an LCD TV, a lap-top size safe, and tea and coffee making facilities. The in-house restaurant serves breakfast, lunch, and dinner daily.
Protea's elegant bar serves signature cocktails and milkshakes in an energetic and lively setting. The hotel's Lobby Lounge is located nearby.
[maxbutton id="1″ url="https://www.booking.com/hotel/za/protea-fire-and-ice-melrose-arch.en.html?aid=1558524&no_rooms=1&group_adults=1″ ]
Signature Lux Hotel
The modern rooms at the Signature Lux Hotel are equipped with oversized queen beds, individually controlled air conditioning, a work desk, and luggage storage.
The bathrooms are fitted with a shower. With an integrated application and the use of free WiFi, guests can arrange housekeeping, room service, and laundry service, as well as a 24-hour self-service check-in from the comfort of their smartphone.
[maxbutton id="1″ url="https://www.booking.com/hotel/za/signature-lux-sandton.en.html?aid=1558524&no_rooms=1&group_adults=1″ ]
The Maslow Hotel
The Maslow Hotel, Sandton features a contemporary décor with carpeted floors, all accommodation at The Maslow is furnished with warm colors.
Each suite offers a panoramic city view and comes with a living room and a private bathroom. With views of the city, the on-site Africology Spa offers products and treatments that are natural, holistic and eco-friendly. The Maslow Hotel, Sandton offers conference and meeting facilities, and a wedding venue is available on site.
Other facilities include the manicured garden and a transit lounge available for early arrivals and late departure guests. The secure transit lounge is fitted with TV's and shower facilities and light refreshments are available.
[maxbutton id="1″ url="https://www.booking.com/hotel/za/the-maslow-sandton.en.html?aid=1558524&no_rooms=1&group_adults=1″ ]
Budget accommodation in Johannesburg
Whatever your budget is, there are accommodation options for everyone in Jozi!
Curiocity Backpackers
Offering accommodation in Johannesburg, Curiocity Backpackers has a splash pool, BBQ facilities, and a bar.
The property offers bicycles for guests to rent. There is also a games room and free parking for guests. Guests can prepare their own meals in the shared kitchen which is fully equipped with an oven and fridge.
Curiocity Backpackers offer a range of activities including city walking tours, township tours in Soweto, and public art walks.
[maxbutton id="1″ url="https://www.booking.com/hotel/za/curiocity-backpackers-johannesburg.en.html?aid=1558524&no_rooms=1&group_adults=1″ ]
Linden Guest House
Linden Guest House features an outdoor swimming pool, bar, a shared lounge, and a garden in Johannesburg.
Featuring family rooms, this property also provides guests with a barbecue. Free WiFi and a shared kitchen are provided. Guest rooms are equipped with a flat-screen TV with satellite channels, a fridge, a kettle, a shower, free toiletries, and a desk.
At the guest house, each room is equipped with a wardrobe and a private bathroom.
[maxbutton id="1″ url="https://www.booking.com/hotel/za/linden-guest-house.en.html?aid=1558524&no_rooms=1&group_adults=1″ ]
Vair's Place – Guest House, Apartment & Luxury Suites
Vair's Place offers accommodation in Paulshof, 5 minutes' drive from the Barnyard Theatre Rivonia, and 1.9 miles from Sunninghill Hospital. The property has an outdoor pool and free WiFi.
Accommodation is offered in a fully equipped One-Bedroom Apartment or in a spacious suite with tea-and-coffee-making facilities. All units have satellite TV, towels, and bed linen.
[maxbutton id="1″ url="https://www.booking.com/hotel/za/vair-39-s-place.en.html?aid=1558524&no_rooms=1&group_adults=1″ ]
Day 2: South Africa in 7 Days Itinerary
Today you'll head on the N3 Highway for a drive to Durban with stops along the way of course!
If you drive directly, the distance between Johannesburg and Durban is 569.1km and it usually takes 6 – 7 hours or alternatively, you can hop on a 45-minute flight. If you get a flight you'll miss the amazing stops so I recommend that you rent a car from Johannesburg and drive.
You might still be suffering from jetlag but I highly recommend starting your day early (around 5 or 6 AM).
The drive takes you through Gauteng, Free State and KwaZulu Natal provinces; and costs a class 1 vehicle R231 (in 2019) toll fees. Please visit the N4 Gateway website for updated toll fees.
I recommend taking two days to head to the coast and making a stop in the Midlands.
Meander through the Midlands
Located in the north of Pietermaritzburg, There are enough activities to suit any preference and to my surprise, this town is quite a gem!
Where to stay in The Midlands
Spend the evening in the Midlands, there are many accommodations options to choose from:
$$$ Luxury – ANEW Hotel Hilton
Located in the heart of the Natal Midlands, Protea Hotel by Marriott Hilton offers elegantly decorated rooms and complimentary WiFi.
Just 7.5 miles away from Pietermaritzburg, it features an outdoor pool. This architectural showpiece with the imposing Tudor lines has elegantly decorated rooms with a work desk and tea/coffee making facilities.
All rooms have views of the swimming pool or the meandering mountains. Guests can start their day with a rich breakfast buffet before relaxing by the pool. The hotel's restaurant serves regional dishes, while the cocktail lounge offers refreshing drinks.
You can choose from a variety of activities, including bowling, hiking, and fishing. You can also visit the Hilton squash and tennis quarts, situated only 1.2 miles away from the property.
[maxbutton id="1″ url="https://www.booking.com/hotel/za/the-michelangelo.en.html?aid=1558524&no_rooms=1&group_adults=1″ ]
$$ Moderate – Brahman Hills
Set in the heart of the Blue Crane Nature Reserve, Brahman Hills offers all who visit it an escape from bustling city life and a glimpse into the Midlands best-kept secret.
Brahman Hills is a country-style hotel located 5 miles from Nottingham Road. It features rooms and cottages a garden. The guest rooms are equipped with a flat-screen TV, tea-and-coffee-making facilities, and a private bathroom. The rustic-style cottages offer a seating and dining area as well as a fully equipped kitchen.
They also come with a fireplace and hot tub. A Full English/Irish breakfast is available daily at Brahman Hills. There is an on-site restaurant, which serves a variety of South African and local dishes. The property is easily accessed from the N3 highway and Curry's Post is 8.1 miles away.
[maxbutton id="1″ url="https://www.booking.com/hotel/za/the-michelangelo.en.html?aid=1558524&no_rooms=1&group_adults=1″ ]
$ Budget – Nottingham Road Hotel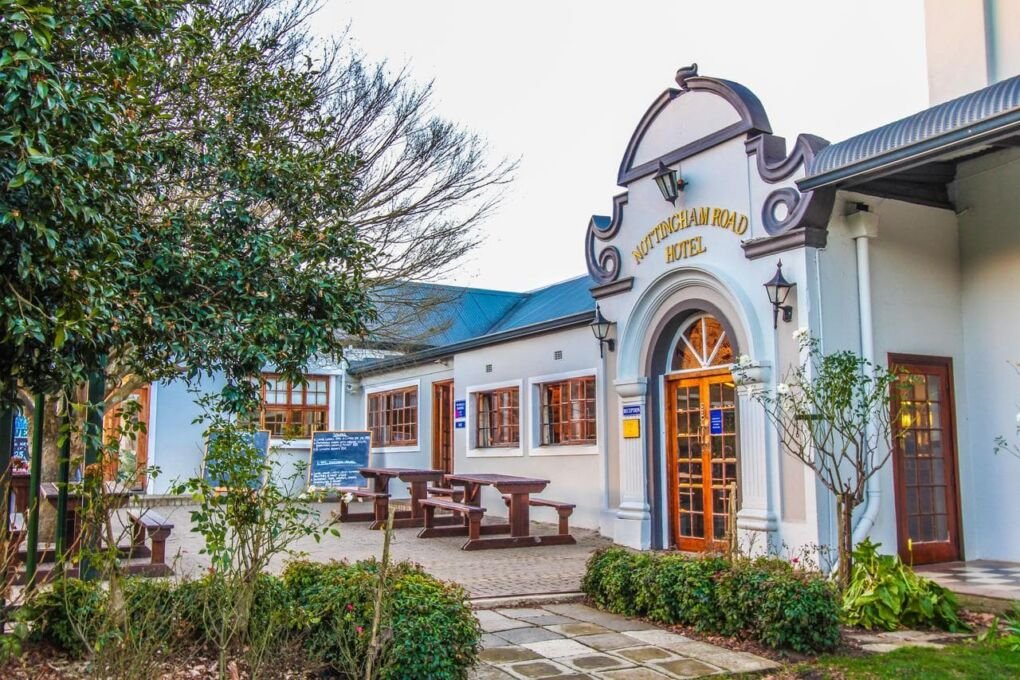 Nottingham Road Hotel is a historical landmark known as Notties by many generations of locals. It is situated in the village of Nottingham Road, in the heart of the Midlands Meander.
Each classic room comes equipped with satellite TV and tea-and-coffee-making facilities. The private bathroom has a bath or shower and free toiletries are provided.
There is an à la carte restaurant at Nottingham Road, and guests can enjoy a pub meal while they watch sports events on the big screen in Notties pub. Picnic baskets are available on request.
The staff at the hotel can arrange for guests to take part in activities such as fly-fishing, golf, 4×4 trails, and forest walks in the area. Tours of the Battlefields and the Sani Pass can also be arranged.
[maxbutton id="1″ url="https://www.booking.com/hotel/za/the-michelangelo.en.html?aid=1558524&no_rooms=1&group_adults=1″ ]
Day 3 of your South Africa in 7 days Itinerary
Start your day with an African Safari Experience! Morning drives are usually at 5 am and they last for 2 – 3 hours!
Depending on where you choose to stay in the Midlands, some places (like Brahman Hills) are inside a game reserve and you can see animals roaming from your room. Some places you need to drive out to the nearest game reserve.
Here are some amazing game reserves near The Midlands:
Midmar Dam Nature Reserve

Situated just seven kilometers from Howick, the Midmar Dam Nature Reserve is a great spot for locals and visitors alike.
The large fresh water dam is fed by the uMngeni River, offering fun water sports and fishing venues. Windsurfing, canoeing, swimming and mountain biking are popular activities around the Midmar Dam.
In certain areas, it is zoned for yachts and powerboats. The world's largest open water swimming event, the Midmar Mile, draws over 16 000 international and local competitors annually to swim the dam in record time.
The reserve is also home to numerous Red Hartebeest, Blesbok, Reedbuck, Black Wildebeest, Oribi, and Zebra. Carp, Bass, Scalies, and Bluegill Fish proliferate in the dam.
Don't forget to get a freshwater fishing license at the office near the entrance gates!
---
For your afternoon in the Midlands, you can choose from a range of amazing foodie experiences like Cheese, Coffee, Chocolate, Craft Beer, or Fudge.
Swissland Cheese
Enjoy a gourmet platter of cheese and wine amongst lush lawns, trees, and goats at Swissland Cheese. Taste a variety of different cheeses for goats, from Brie to chevre, while the children feed the friendly goats. It's also the perfect spot for a romantic picnic!
Terbodore Coffee Roasters
Drink exquisite coffee in this local artisan coffee roastery surrounded by stunning scenery.
Terbodore is proud of their passion for their craft and is the perfect place to enjoy a breakfast or lunch on their country blends.
---
Tashas' Fantastic Fudge
Fudge making, of course, is another form of art. At Tasha's Fantastic Fudge, each step of the fudge making process is a deliberate act.
We met the amazing owner Tasha Jardim whose passion for her business shows in her face as glows up when speaking about fudge.
Using top-notch ingredients, Tasha's rich and unbelievably creamy delights melt in your mouth effortlessly, available in quirky flavors like biltong, chocolate orange, and double vanilla cream, this is a tasty experience for the young and old!
---
Chocolate Heaven
Head to Chocolate heaven to taste and purchase some Midlands chocolate.
Choose from the more popular strawberries and Turkish delight to the more unusual flavors like gherkins (the world for pickles in South Africa) and biltong that are then soaked in melted artisanal chocolate.
---
Notties Brewery
The Nottingham Road Brewing Company is craft beer heaven!
We had an interactive factory tour and a fascinating craft beer tasting experience.
Our host John was VERY knowledgeable on the history, brewing of beer, and all of the different craft beers we tasted. It turned out to be an educational experience that I'd do over and over again!
---
After an action-packed day, you'll probably want to relax as you still have 4 more days of South African adventures. You can choose between wine tasting or a relaxing spa treatment in The Midlands.
You might think of the N3 as a one-way street to the sea, but don't miss out on all the great festive season stops along the way. Spend the evening in the Midlands, there are many accommodations options to choose from:
Day 4: South Africa in 7 Days Itinerary
Start your morning with a fishing
The distance between Durban and Midlands. It takes 2 hours, 43 minutes. There are many things to do in Durban as its the third-largest city in South Africa.
Get acquainted with Durban Central's best attractions aboard the Rickshaw Ride. It's a hop-on and off a trip around the central district taking in sights like the Victoria Street Market, Juma Masjid Mosque, St. Emmanuel Cathedral, and others.
Watch the sunset from Moses Mabhida. I promise you will be blown away by the view! The perfect way to end the first evening of your Durban itinerary by visiting a rooftop bar, from where you can enjoy the most breathtaking views of the city.
Day 5 of one week in South Africa Itinerary
Start your morning with a Cage Shark Diving excursion! Great whites congregate seasonally around five "hubs" or territories, including California's coast down to Mexico's Baja California, South Africa's southern shores, and Australia's southern coast.
For White Shark Diving in South Africa, Divers are locked inside a metal cage used to prevent sharks from making contact. Shark cage diving enables divers to monitor sharks for scientific, commercial or recreational purposes, and sometimes interact with them.
This became a tourist activity in the early 2000s and today shark tourism is popular around the world.
Where to Shark Cage Dive in Durban
The warmer waters of KZN is the best place to spot Blacktip, Dusky and Spinner sharks, and occasionally see the Tiger. Most cave diving adventures are on Aliwal Shoal Reef.
Alternatively, head to Umhlanga for in-cage and out of cage shark diving experiences in the shark-infested water of South Africas KZN coastline.
Spend your first afternoon walking around Durban. There's a lot to see, and you can spend a good half-day (or whole day) wandering the cobblestone streets, parks, and neighborhoods of the city.
Durban is the party capital of the country with amazing bars and clubs for nightlife enthusiasts!
Day 6: South Africa in 7 Days Itinerary
This morning you will fly to Cape Town (2 hours) and spend your last two days exploring the West Coast of South Africa!
After you touch down in Cape Town, make sure you purchase a Cape Town City Pass, which will get you free entry to over 70 attractions.
The one-day explorer pass includes A Hop On Hop Off bus ticket plus Free Entry to any 3 of 12 must-see attractions.
Kirstenbosch National Botanical Gardens

Groot Constantia – wine estate tour and tasting
Imizamo Yethu Township Walking Tour
World of Birds Wildlife Sanctuary and Monkey Park
Drumbeat Charters – Seal Island Cruise (Hout Bay)
Circe Launches – Seal Colony Cruise (Hout Bay)
Hamley's Train – free train ride around the V&A Waterfront
Hard Rock Cafe – Free Mojito Cocktail
The Cape Wheel – priority entrance with a Blue Route Pass
City Sightseeing Waterfront Harbour Cruise
City Sightseeing Waterfront Canal Cruise
Muriel's Munchies
Day 7 of one week in South Africa Itinerary
You spent your first-day exploring the attractions around the city and Atlantic Seaboard, so day 2 is about the other side of town.
Now its time to branch out to the Winelands.
Franschhoek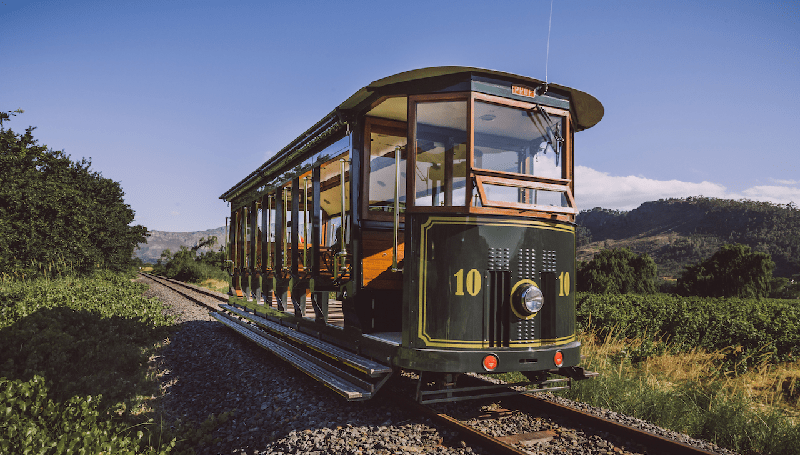 The Franschhoek Wine Tram hop-on hop-off tour is one of the best ways to discover the true essence of the Franschhoek Valley – picturesque vineyards, breath-taking scenery, warm hospitality, world-class cuisine, fine wines, and a 300-year history.
Passengers aboard the hop-on hop-off tour will experience a unique and leisurely way to see the Franschhoek Valley as they journey through rolling vineyards in a vintage style railway tram and open-air tram-bus stopping in at some of South Africa's oldest and most distinguished wine estates.
A combination of tram and tram-bus transports passengers around a loop of stops allowing them to hop-off at each stop and experience the activities on offer, be it wine tasting, a cellar tour, lunch or simply a stroll through the vineyards and when they are ready, hop-on to continue the tour.
Franschhoek Wine Tram currently offers eight hop-on hop-off lines to choose from each visiting a selection of wine estates showcasing a separate part of the Franschhoek Valley.
It's essential to book your tickets in advance.
Stellenbosch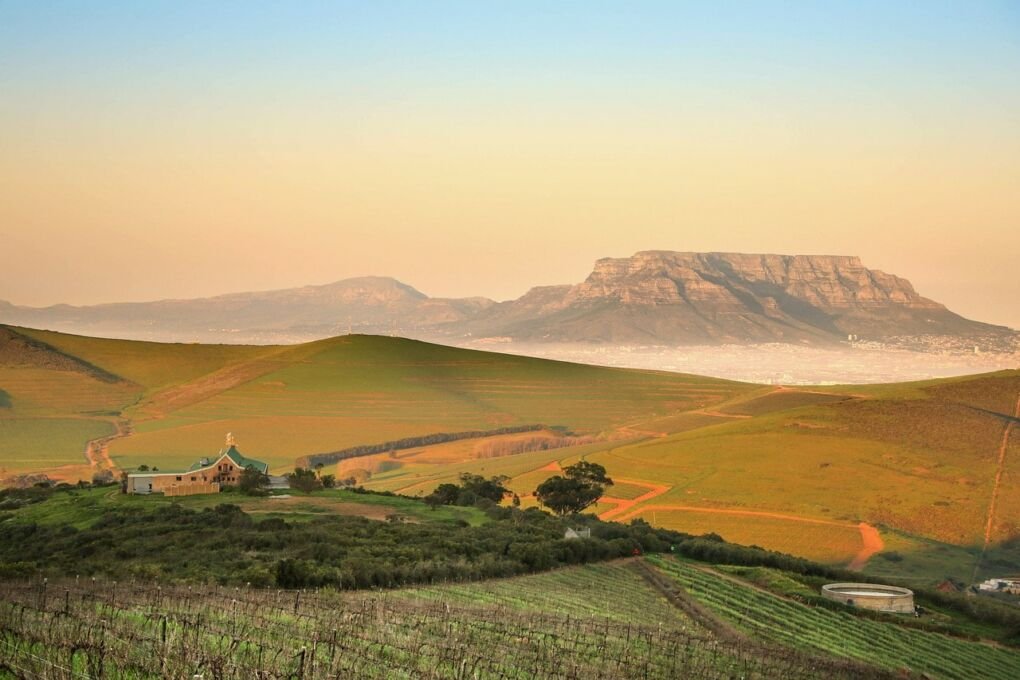 Are you a wine lover who's tired of boring wine tastings with cheese and crackers? Well… It might be time to change the way you experience wine with unusual experiences centered around fermented grapes available in Stellenbosch:
Best Wine Experiences in Stellenbosch
Fleur du Cap
Fleur du Cap is a name that will forever be associated with fine wines, and in Stellenbosch is one of the must-visit wineries in the region.
You can taste their wines at Die Bergkelder, but don't just rock up with a glass – it's advised to make an appointment!
The tour starts off in their museum where you can learn about the origin of wine and see the methods used to produce wine, history of glass, and more then you can experience their well-known Salt and Wine Pairing.
There are 15 000 ways to use salt and only 10% of these methods are used in food.
Salt Aficionado, Chef Craig Cormack had created a menu that accentuates the inherent flavors of the superbly balanced Fleur du Cap range and salts from around the world.
These salts include volcanic rock pools of Hawaii, the sea and desert of South Africa's arid West Coast and the rock crystals of Iran.
Address: Corner R44 (Adam Tas Road) and George Blake St, Stellebosch
Tel: 021 809 8025
Website: www.fleurducap.co.za
Morgenster Wine & Olive Estate
Head to Morgenster Wine & Olive Estate for an experience of a lifetime. Morgenster is internationally acclaimed for the best olive oils.
They produce an estate blend, two single variety of oils (Monte Marcello and Don Carlo) and two flavor-enhanced oils (lemon and white truffle)
Address: Vergelegen Avenue, off Lourensford Road, Somerset West
Phone: +27 (0) 21 881 3441
Website: www.morgenster.co.za
Middlevlei Wine Estate
Be a winemaker for the day at Middlevlei Wine Estate.
You will learn about the history of this highly acclaimed international brand, go on a cellar tour and blend your own wine and take a bottle of your signature blend home.
After an exciting winemaking session, you are spoiled with a traditional braai (South African barbecue)!
Address: Flamingo Street, Stellenbosch, 7600
Phone: +27 (0)21 883 2565
Website: www.middelvlei.co.za
Lourensford Wine Estate
Lourensford Wine Estate offers wine lovers one of the most rewarding wine experiences in the Cape. Other than 135 hectares of quality vineyards, the estate also produces apples, pears, and plums in abundance.
We enjoyed the tasting that pairs wine with chocolate – the perfect indulgence!
Address: Lourensford Ave, Erinvale Golf Estate
Telephone: +27 (0)21 847 2333
Website: www.lourensford.co.za
Ken Forrester Vineyards
With an impressive range of wines to choose from that changes year-on-year, Ken Forrester Vineyards are found on the tables of restaurants throughout the world and are reputedly the best in the region.
We enjoyed biltong and wine pairing with the most amazing biltong I've ever had. The meat comes from their farm and they also have a restaurant "96 Winery" down the road where you can pop in for lunch.
---
Robertson
The vineyards of the Robertson region begin just two hours outside the city of Cape Town and stretch into the towns of Ashton, Bonnievale, and McGregor.
The region alone boasts with more than 48 wineries, and wine lovers are really spoilt for choice. After spending two days in the region I've summed up some things you should do when visiting:
Have Champers and Crafts
Situated on the Wonderfontein Farm, my morning at Paul Rene MCC started off with silk screening with the lovely Monica van Niekerk who taught us how to make bean bags.
Later we met the farmer and bubbly producer, Henk van Niekerk, who explained that Paul Rene MCC specializes in bubbly and taught us how to sabrage champagne. Paul Rene MCC Chardonnay grapes are hand-picked in the early morning and then chilled overnight.
Crate by crate they are passed into the press before the whole berries were crushed.
Pick olives at Rhebokskraals Olive Estate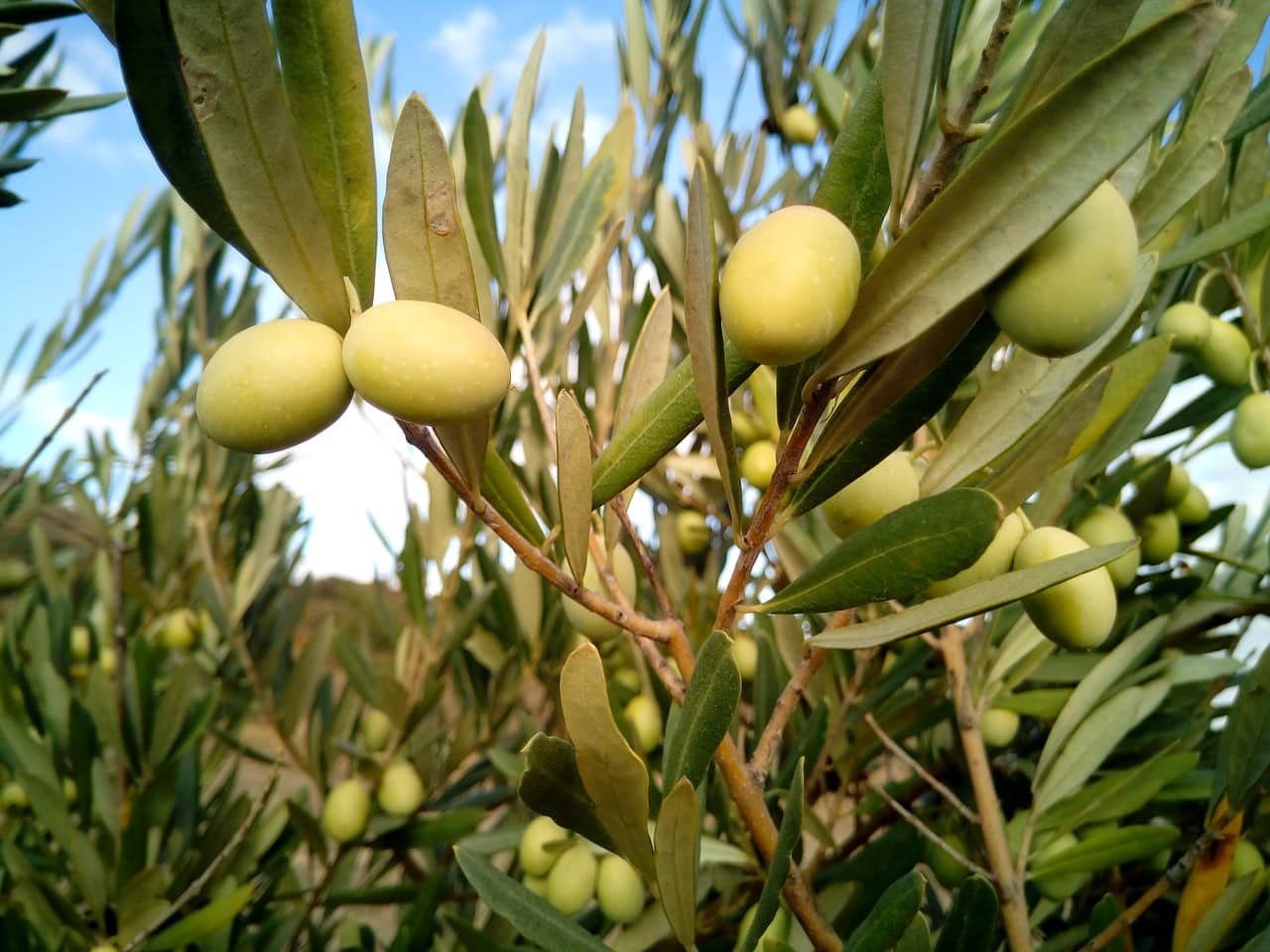 Rhebokskraals Olive Estate is one of that old-fashioned osterie that everyone dreams of discovering. Starting off with a farm tour and ending up in the kitchen where delicious aromas waft out as you walk in.
Learn about the Four Cousins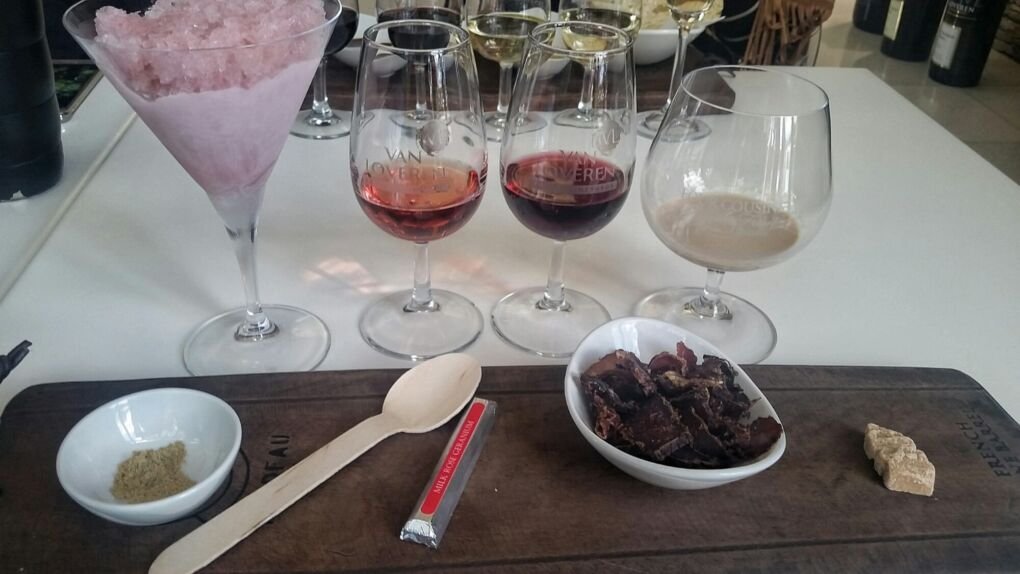 Are they really cousins? Yes! Known as the home of "Four Cousins", South Africa's largest family-owned winery – van Loveren Family Vineyards takes wine pairings to a whole new level: think wine and chocolate, cheese, party plates and even kid-friendly/ pregnant and alcohol-free tasting platters.
Blend your own Bottle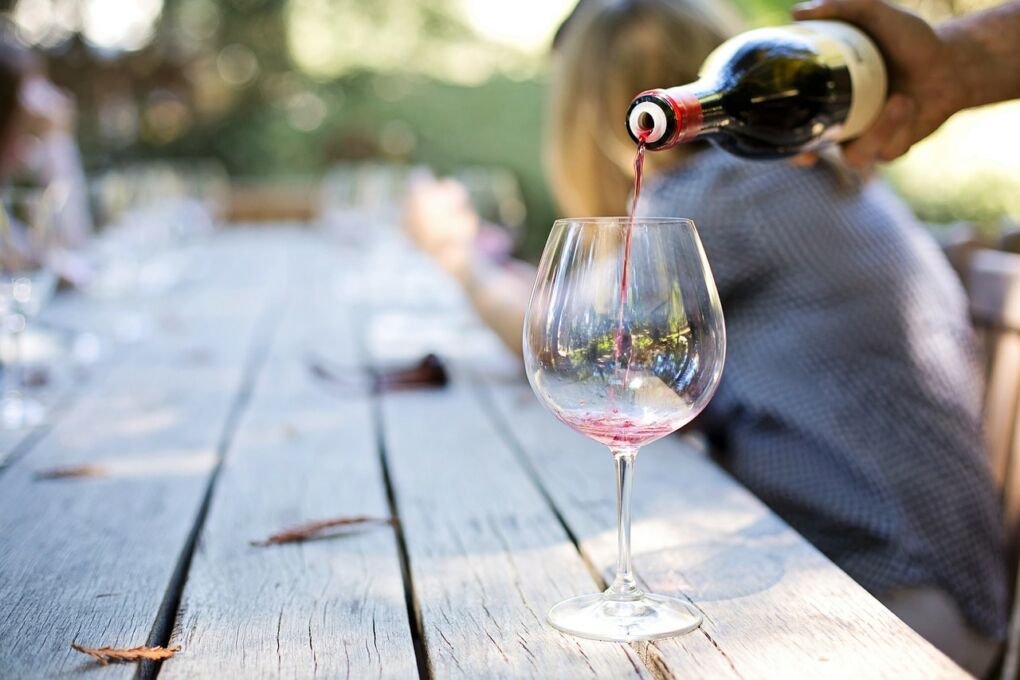 Become a winemaker for a day at Excelsior Estate. One can choose what percentage of Merlot, Shiraz & Cabernet to create your own unique blend. There is an expert to assist you with making your own label, blending, and corking your wine. Definitely one experience to remember!
---
FAQ about exploring South Africa in 7 days
This 7 day South Africa Itinerary is a great way to get an introduction to this amazing country!
What does one week in South Africa cost?
We are often asked what 1 week in South Africa costs. Below you will see our approximations based off this 7 day South Africa itinerary:
$80 – $200 for one night stay for a hotel in Johannesburg
40$ per day for car rental for 4 days Durban to Johannesburg
$100 – $250 for a two-night stay for a hotel in the Midlands
$200 – $350 for a two-night stay for a hotel in Durban

$per person for a domestic flight (Durban to Cape Town)

$200 – $500 for a two-night stay for a hotel in Cape Town

$50 – $1oo per day for food & drinks
Are 7 days in South Africa enough?
You can explore most of South Africa in 7 days. The itinerary above covers all must-sees for your first visit to Mzansi. Frankly, though, you can live in South Africa and still explore new places every day. For you that means, it's always worth it to come back and explore something new!
---
Southern African Travel Guides
If you still have more time to explore after seeing South Africa in 7 days, here are some travel guides to help you.
---
Travel Insurance for South Africa
Use travel insurance while visiting South Africa so you are covered for theft and medical expenses. There are a lot of adventurous activities to do in SA, and it's best to have peace of mind while driving, hiking, and trying some of the best food in the world.
Find out why I recommend World Nomads, check out my World Nomads Insurance review.
Disclaimer: This article contains affiliate links. This means that if you make a booking after clicking on a link, I may receive a small commission at no extra cost to you!