Sunset Cruises in Cape Town
As the "Mother City" of South Africa, Cape Town sure lives up to its nickname. It is one of the best destinations in South Africa owing to its gorgeous beaches and majestic mountains. And let's not forget, there's a wide range of fun activities you can tick off your bucket list. But most of all, Cape Town's sunsets are a sight for sore eyes.
The best part is that as the glowing sun sets on the endless horizon, Cape Town offers excellent viewing, dinner, champagne, and even a cruise.
If you're looking for the best champagne sunset cruise in Cape Town or even a romantic boat ride at the waterfront with your special someone, you're in the right place. We have compiled the best ways to enjoy the Cape Town sunset with a glass (or even a bottle) of bubbly.
Tip: Ready to take a trip to the mother city? Explore the best things to do in Cape Town.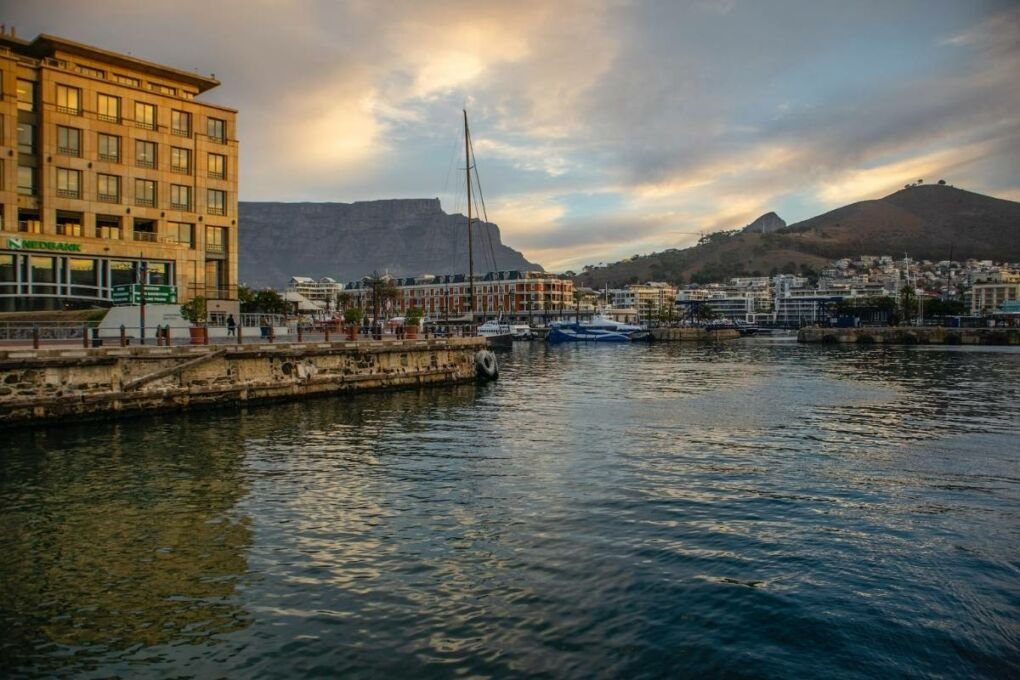 Sunset Boat Cruise Cape Town
Imagine sailing away at sea with your loved ones beside you or, even enjoying the cool breeze on a boat during a solo trip. Sounds dreamy, right? The good news is that you can make this dream a reality by taking a boat trip in Cape Town. The Atlantic Sea offers a magical view of the sunset that is incredibly mesmerizing on a boat cruise.
If you're ready to set sail and experience a picturesque view of the Twelve Apostles and Table Mountain, a catamaran sunset boat cruise is just for you. The prestigious IQ Catamaran will depart from the iconic Victoria & Alfred (V&A) Waterfront and head along the Atlantic coastline. During the trip, you will experience fascinating marine life, such as whales and dolphins.
Boat Cruise in Cape Town Price
The minimum cost of a sunset boat cruise in Cape Town is R400 (approx. $21).
Duration
The cruise is between 30 to 60 minutes. However, private cruises can last up to 3 hours.
Opening Times
It's from Monday to Sunday and usually starts an hour before sunset.
Inclusions and Facilities
Male and female bathroom facilities, complimentary drinks (wine or champagne) and a cruise (depending on your chosen hours).
Waterfront Charters' Sunset Champagne Cruise
The Waterfront sunset cruise offers a spectacular coastal view while relaxing on a luxury boat with a glass of champagne. During the cruise, you will be mesmerized by the drowning sun that hides behind the majestic Table Mountain.
Tying the knot, hosting an intimate party, or any function that calls for celebration is made possible on this champagne boat trip at the Waterfront. Most boats or yachts leave the V&A Waterfront, and you can choose a sunset cruise or a pre-sunset cruise.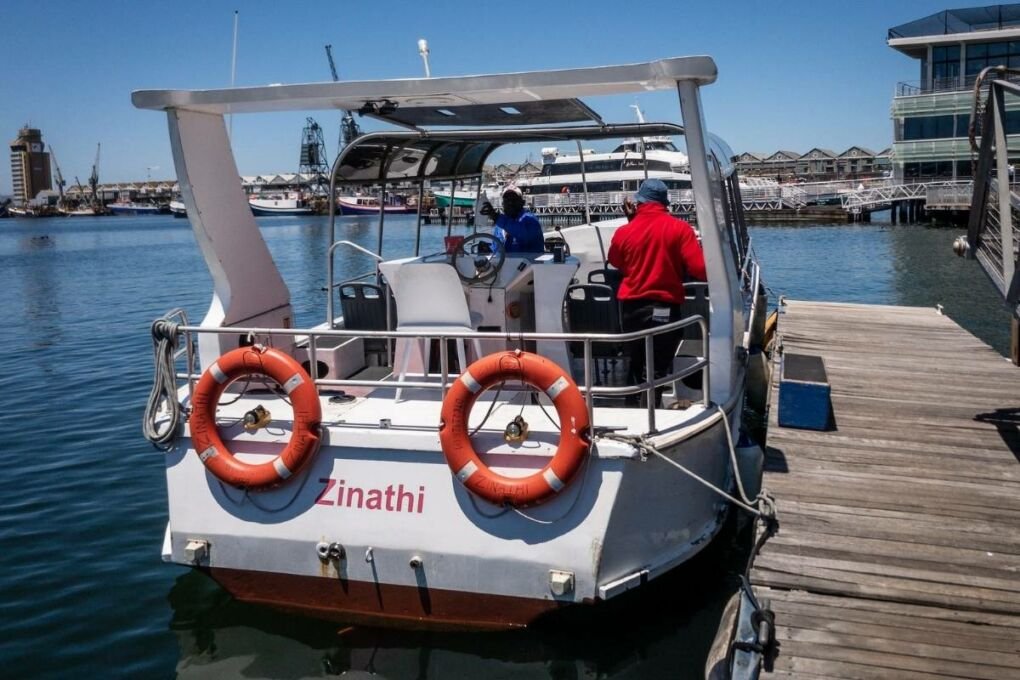 Boat Cruises Waterfront Prices
The pre-sunset cruise ranges from R500 to R900 (approx. $27-$49), and the sunset cruise ranges from R350 to R900 (approx. $19-$49).
Duration
There are different time offers for sunset and pre-sunset cruises. You can choose between 1 hour to 3 hours on the cruise.
Opening Times
The champagne cruise is open from Monday to Sunday. However, the exact times of the cruise will vary depending on the sunset time and the weather for that day.
Inclusions and Facilities
The Waterfront Charters' sunset champagne cruise offers two complimentary glasses of champagne (or a full bottle), a cash bar for extra drinks and soft beverages, and bathroom facilities.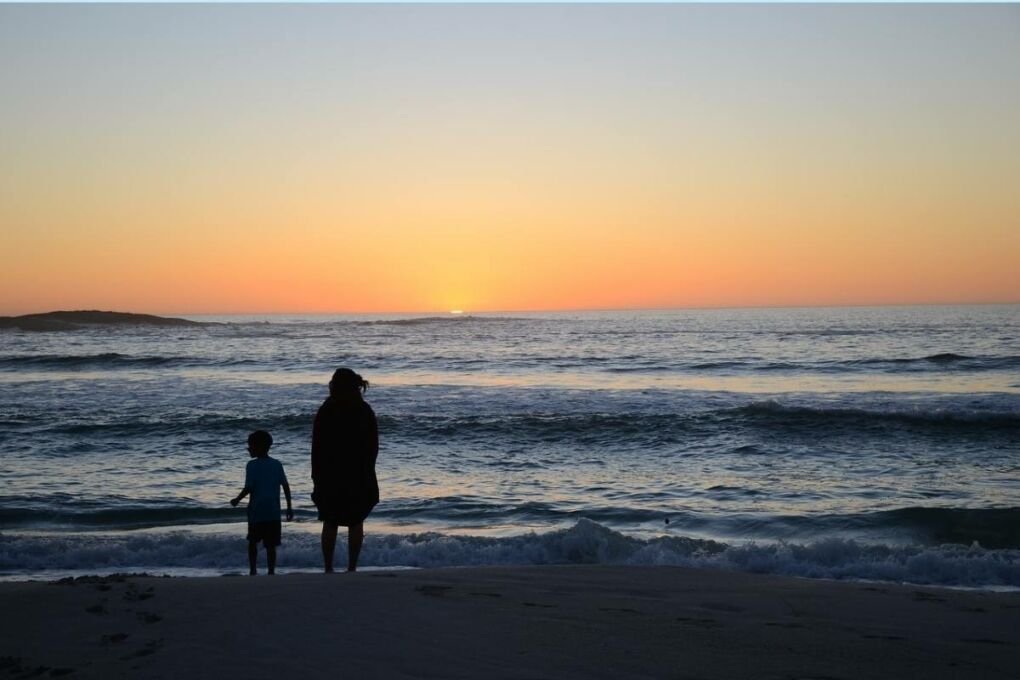 Pre-Sunset Champagne Cruise
The Waterfront Charter's pre-sunset cruise takes place before the sunset cruise. It's best for those who feel like the sunset cruise is a little too late. The cruise is a perfect way to kick-start celebrations later in the evening.
But don't worry! You will still catch a glimpse of the emerging golden hour right before you're dropped off at the V&A waterfront. It is great for families with children as various sea life can be discovered during the cruise. Take out your camera and be ready to capture the urging golden sun ready to set.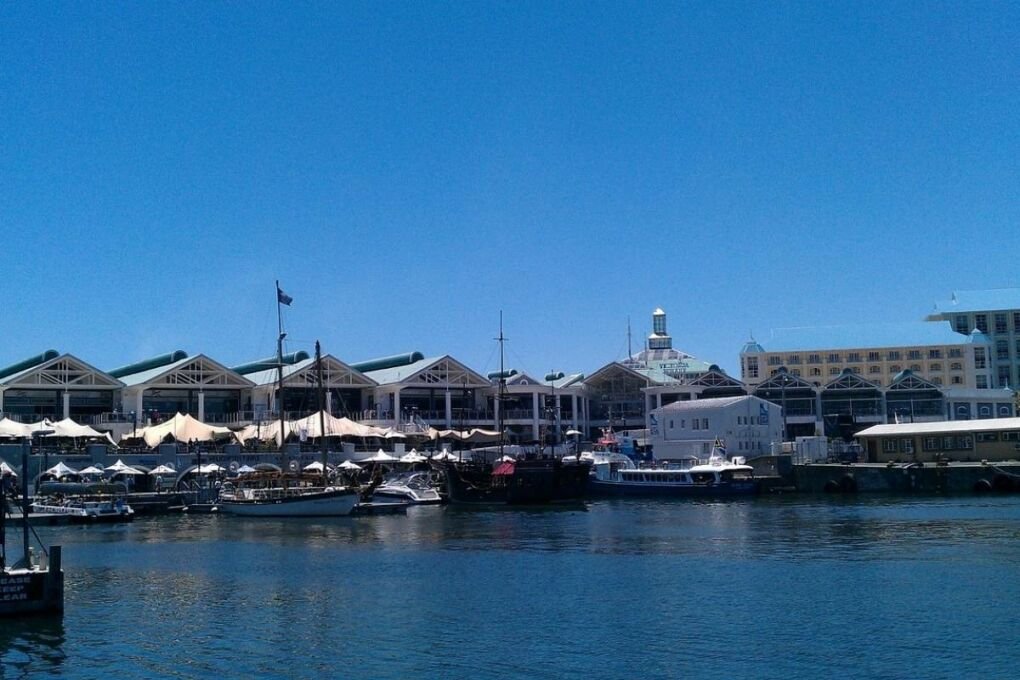 Pre-Sunset Cruise in Cape Town Price
The minimum price is R270 (approx. $15).
Duration
The cruise typically lasts for an hour.
Opening Times
These evening cruises are from Monday to Sunday.
Inclusions and Facilities
Bathroom facilities and complimentary sparkling wine or champagne.
Luxury Dinner Cruise Cape Town
The luxury dinner cruise in Cape Town provides a breathtaking view of the coast as you unwind on a lavish boat while sipping champagne. The most popular dinner cruise is on the sailboats Esperance and Serenity One.
These boats leave the V&A Waterfront port before sundown and sail across Table Bay towards the Milnerton Lighthouse. During this, your appetite is already awakening and will be just in time to enjoy a 3-course meal offered by any of the three sea-facing restaurants.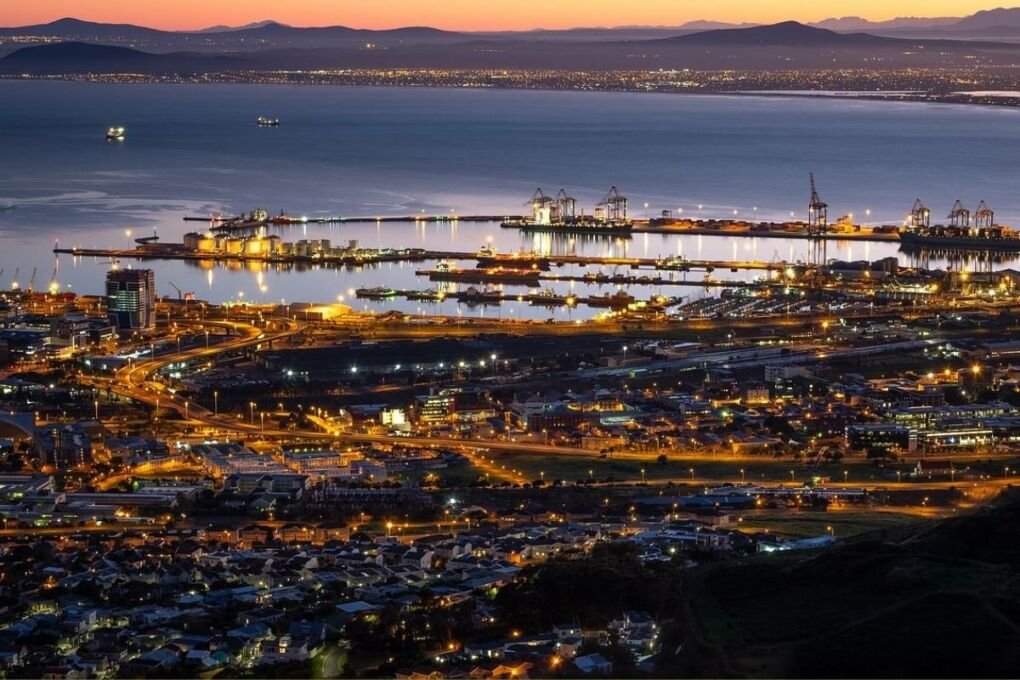 Dinner Boat Cruise in Cape Town Price
The price of a luxury dinner cruise on the waterfront varies depending on the restaurant and meal choice. An estimated cost is R400 ($22).
Duration
These luxury cruises typically last for 90 minutes.
Opening Times
The cruise is open from Monday to Sunday. Some cruises will offer lunch, while others offer dinner.
Inclusions and Facilities
The price includes 2 complimentary glasses of champagne or wine, a 3-course dinner meal, bathroom facilities, and a fantastic view of the setting sun upon Table Mountain.
Final Thoughts on Sunset Champagne Cruise Cape Town
As you would have gathered by now, Cape Town is one of the best places to view the stunning African sunset. You can enjoy the sunset while sipping on your favorite champagne, indulging in local South African, Italian, or Greek cuisines, and sharing the moment with your loved ones.
So, pick a cruise that best suits the occasion and start making unforgettable memories today!
Next Read: Get insightful tips for Cape Town Cruises so that you can enjoy your trip to the fullest.