Syria is a country located on the east coast of the Mediterranean Sea. Its neighboring countries include Lebanon, Israel, Iraq, Jordan, and Turkey. Syria has predominantly semiarid and desert geography with a mountain belt towards the West.
Syria has one of the oldest civilizations in the world and is rich in artistic and cultural heritage. The country has a complex history from ancient roots to the modern agricultural economy. The government system is Republic under an authoritarian regime; however, Syria is home to diverse ethnic and religious groups.
Next Read: Plan your ideal trip to Syria by learning how to carry money abroad.
Best Places to Live in Syria for…
Outdoor Enthusiasts:

Idlib
English Speakers:

Qamishli
Top 10 Places to Live in Syria
1. Damascus
  Best Place to Live for Expats
Cost of Living: $$
Damascus is the capital city of Syria and is an important cultural and commercial center. This is because of its geographical position at the crossroads of the occident and orient between Africa and Asia. Damascus is one of the oldest inhabited cities in the world.
The city has many Syrian historical landmarks, with most tourists gravitating toward the stunning mosques, churches, and bustling markets called Souqs. Make sure to visit one of the biggest mosques in the world, the Umayyad Mosque, to complete your trip to Syria.
Tip: To get around Damascus, check out the available car rental and taxi options.  
Who Would Like to Live There: Expats
Pros:
Low cost of living

Great tertiary education 
Cons:
Overcrowded city

Poor public transport

Poor air quality
2. Aleppo
  Best Place to Live for Solo Travelers
Cost of Living: $$
Aleppo is known for being the center of traditional Arab poetry, cuisine, music, and handicrafts. It is an intellectual city with Aleppo University, a music institution, and several madrasahs available. The city has an archeological museum that displays ancient artifacts found in Northern Syria.
Activities are not short to come by in Aleppo with various public parks, palaces, and mosques to tour. Some popular attractions include the Aleppo Citadel, Aleppo Museum, and the Great Mosque. The attractions, food, and festive atmosphere make Aleppo well worth the visit.
Tip: Visit the famous UNESCO ancient archeological city of Aleppo.
Who Would Like to Live There: Expats and Solo Travelers.
Pros:
Ease of access to transport hubs like Aleppo Airport

Affordable lifestyle

Affordable accommodation
Cons:
Highest population in the country

Moderate air quality

Low salaries
3. Homs
  Best Place to Live for Couples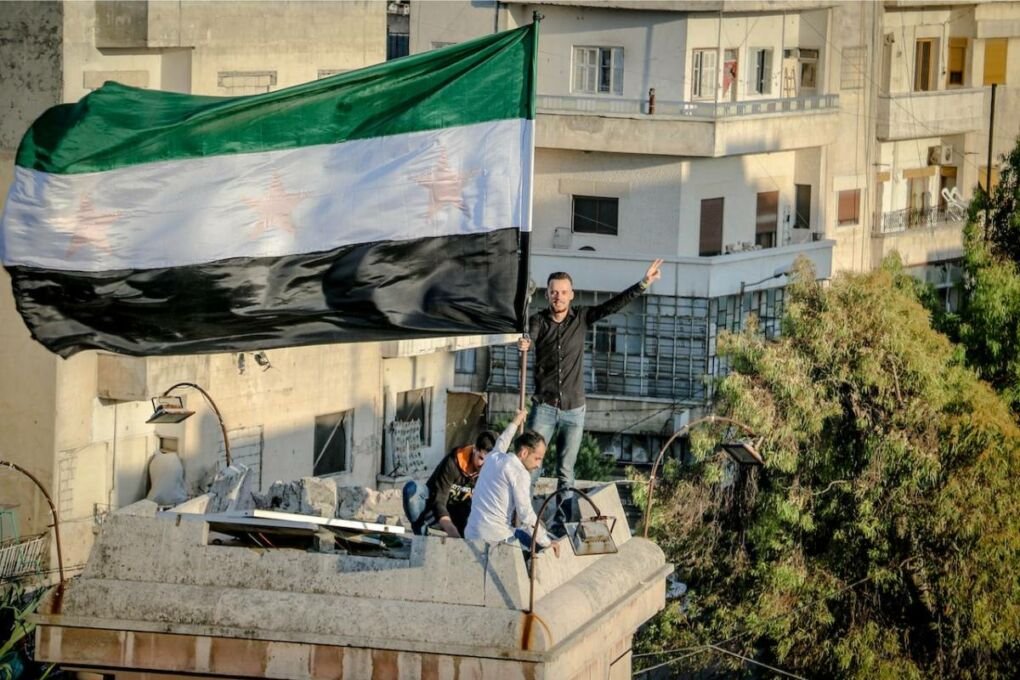 Cost of Living: $
Homs is otherwise known as pre-Islamic Syria and is known for its key agricultural market, production site, and trade centers for northern Syria. This city is known for it's successful security and acts as a protection base for the country.
The fertile agricultural soil allows Homs to produce wheat, corn, millet, cotton and abundant varieties of fruits and vegetables. The city has become a thriving agricultural market center accompanied by a successful oil refinery and agricultural research station. 
The nightlife is great in Homs with various restaurants, tours, and attractions for young tourists or couples to enjoy. Attractions include mosques, ruins, parks and museums.
Tip: Explore the architecture of the religious Khaled Ibn Al-Walid Mosque.
Who Would Like to Live There: Couples and groups
Pros:
Lively nightlife

Affordable living

Job opportunities
Cons:
Large population

More expensive utilities

Pollution from factories
4. Latakia
  Best Place to Live for Digital Nomads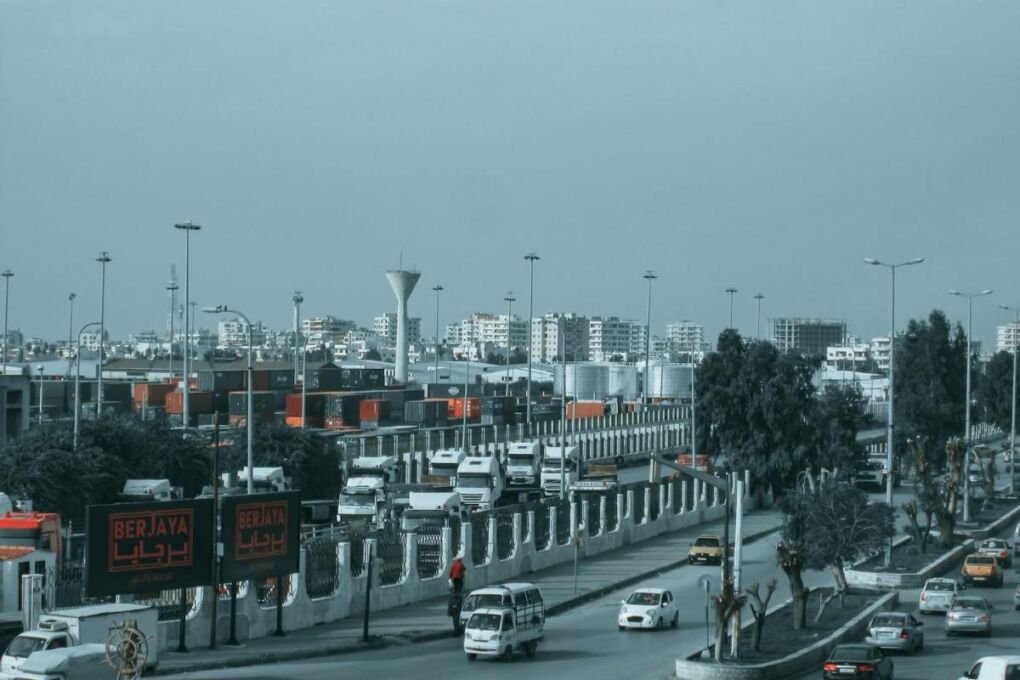 Cost of Living: $
Latakia is the primary port city of Syria, known for its diversity of landscapes. It offers stunning scenery, from green mountains to sandy beaches and archaeological sites. Latakia consists of white stucco highrise buildings with streets lined with beautiful palm- trees. 
The most popular beaches are located along the north coast of the city and include a beach near Al Siwar and a beach near South Corniche Park. The city has affordable, air-conditioned buses departing throughout the day to various other cities making Latakia a great base for digital nomads.  
Tip: Visit the UNESCO heritage site, Saladin Castle, and the ruins of Ugarit on a day trip.
Who Would Like to Live There: Digital Nomads 
Pros:
Affordable Rent

Beautiful scenery

Great entertainment options
Cons:
Expensive public transport

Poor internet options

Limited job opportunities
5. Hama
  Best Place to Live for Retired Couples
Cost of Living: $$
Hama is a city located on the Orontes River and is the fourth largest city in Syria. Hama became well known for its manufacturing of silk and major trade centers on caravan routes. The geological location of a river facing a desert created a unique architectural form for the city.
Hama is known for its seventeen norias used for watering the gardens, which date back to 1100 BC. These water wheels have been used for irrigation since the middle ages and provide locals with clean water and have been described as the most beautiful water wheels ever built.
Tip: Take a stroll around the famous park and garden of Parco Um Al Hasan.
Who Would Like to Live There: Expats or groups
Pros:
Unique architecture

Affordable amenities 

Situated on river
Cons:
Lengthy commuting times

The city can be overcrowded at times
6. Idlib
   Best Place to Live for Outdoor Enthusiasts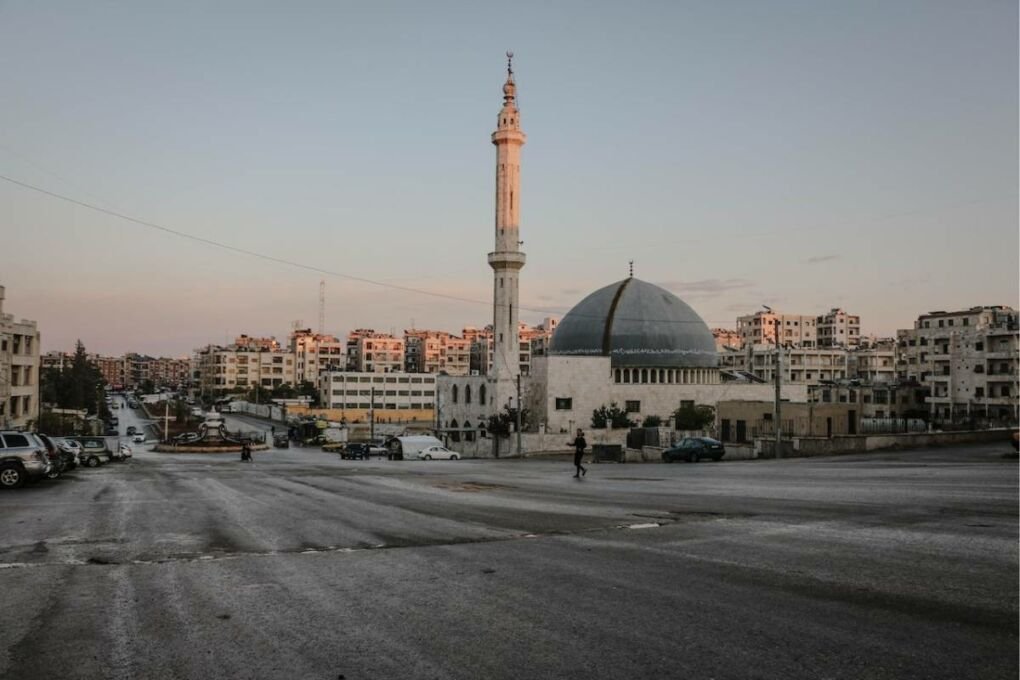 Cost of Living: $$
Idlib is located on the border of Turkey in northwest Syria. It is situated in a fertile basin between Aleppo and Latakia and is an important textile center. Idlib is also a market for Syria's agricultural districts.
Tip: Take a hike to the tranquil Harbiye Selalesi waterfalls.
Who Would Like to Live There: Solo Travelers
Pros:
Rich agricultural land

Borders Turkey
Cons:
Political instability

Pricey restaurants
7. Deir ez-Zor
   Best Place to Live for Groups 
Cost of Living: $
Deir ez-Zor is one of the largest cities in eastern Syria and is situated on the bank of the Euphrates River. The city is home to many different tourist attractions, such as the Deir Ez-Zor museum, the ancient ruins of Dura-Europos, and Halabiye and Zalabya.
Tip: Read more about how to save travel money long-term to make visiting these attractions possible.
Who Would Like to Live There: Groups 
Pros:
Smaller population

Available and affordable amenities
Cons:
Air pollution 

Poor public transport
8. Raqqa
   Best Place to Live for Business Workers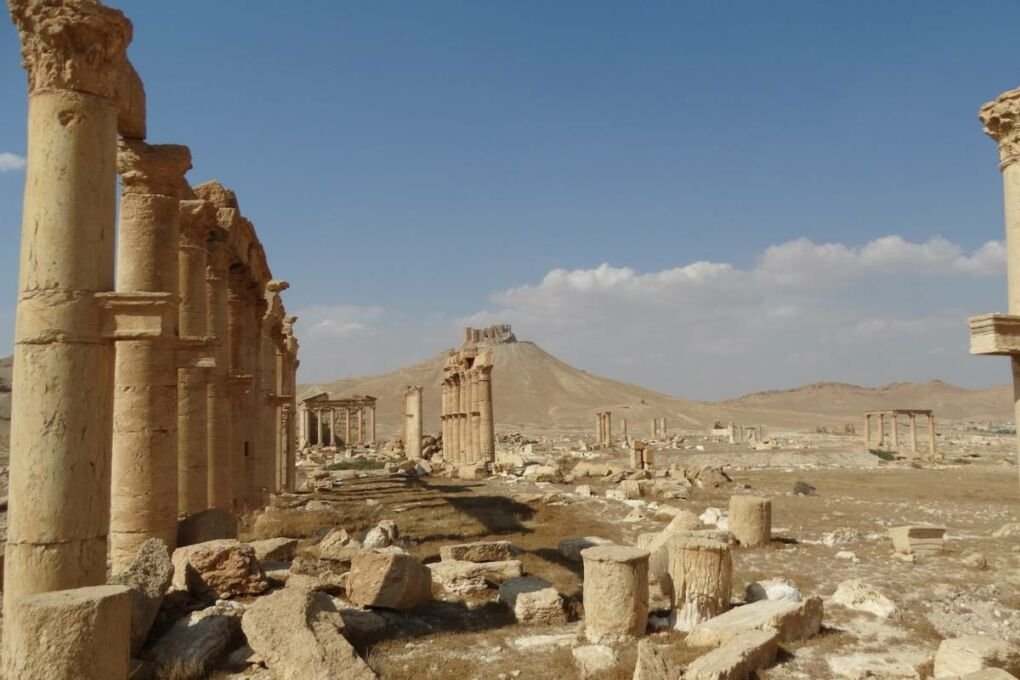 Cost of Living: $
Raqqa is a northern city in Syria and serves as the seat of power for the Islamic State of Iraq. The archaeological museum of Raqqa and the Euphrates Dam can be explored in this city. Raqqa is known for accommodating people from all walks of life and religions.
Tip: Explore the magnificent Qalaat Jaabar, a historical castle in Raqqa.
Who Would Like to Live There: Solo Travelers and Groups
Pros:
Rich in diversity

Unique geology
Cons:
Small city

Fewer amenities

Unsafe at night
9. Qamishli
  Best Place to Live for English Speakers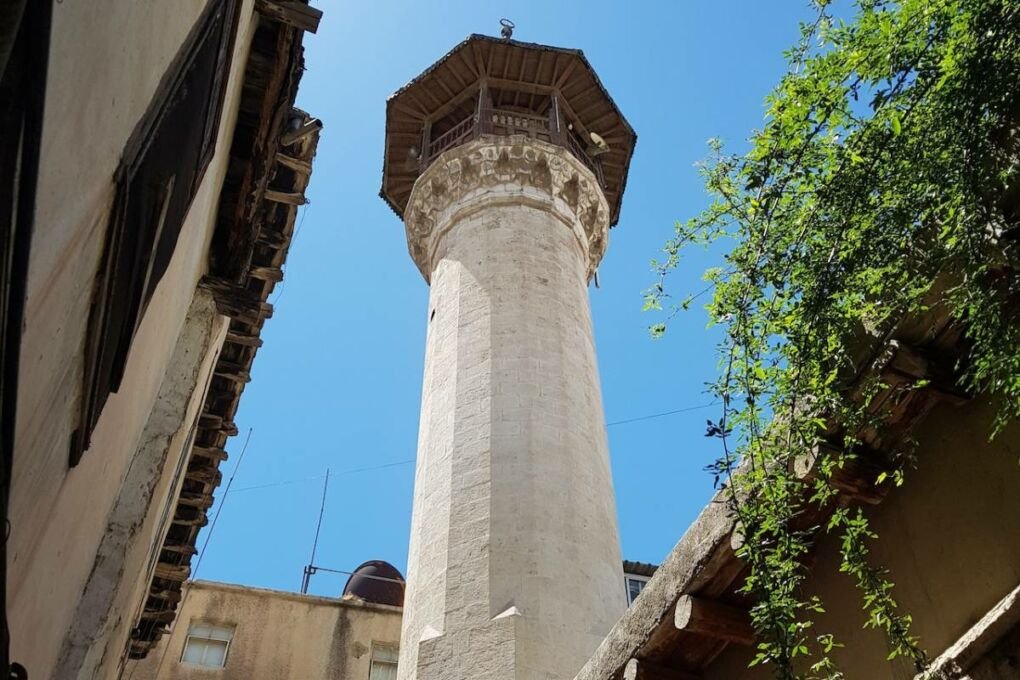 Cost of Living: $$
Qamishli is a city known for its beauty and charm, located close to the Taurus Mountains. It is one of the most important Syrian cities combining Turkish magic with Syrian charm. It has a unique Mediterranean climate modeling human diversity from its mix of different races and ethnicities.
Tip: Make sure that you stop by the old library of Sanjak of Alexandretta and even take pictures at St. James' Church.
Who Would Like to Live There: English Speakers
Pros:
Abundant entertainment

Flexible transportation

Charming city life
Cons:
Busy city

Traffic congestion

Many tourists
10. Al-Hasakah
   Best Place to Live for Urbanites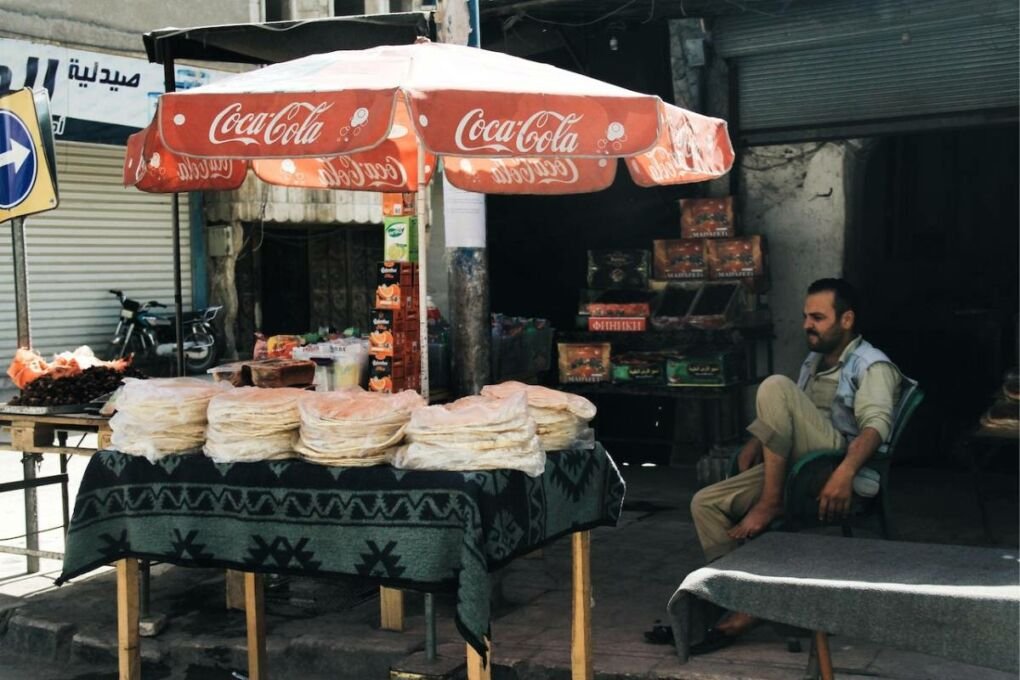 Cost of Living: $$
Al-Hasakah has been an administrative city of the region for many years. Irrigation innovation led to an economic boom in the area, and Al-Hasakah became well-known for its cotton production. Oil exploration continued this economic prosperity.
Tip: Visit the ancient ruins of Tell Khallaf on a day trip to the city.
Who Would Like to Live There: Digital Nomads
Pros:
Strong economy

Job opportunities

Small population
Cons:
Agriculture-focused city

Limited amenities