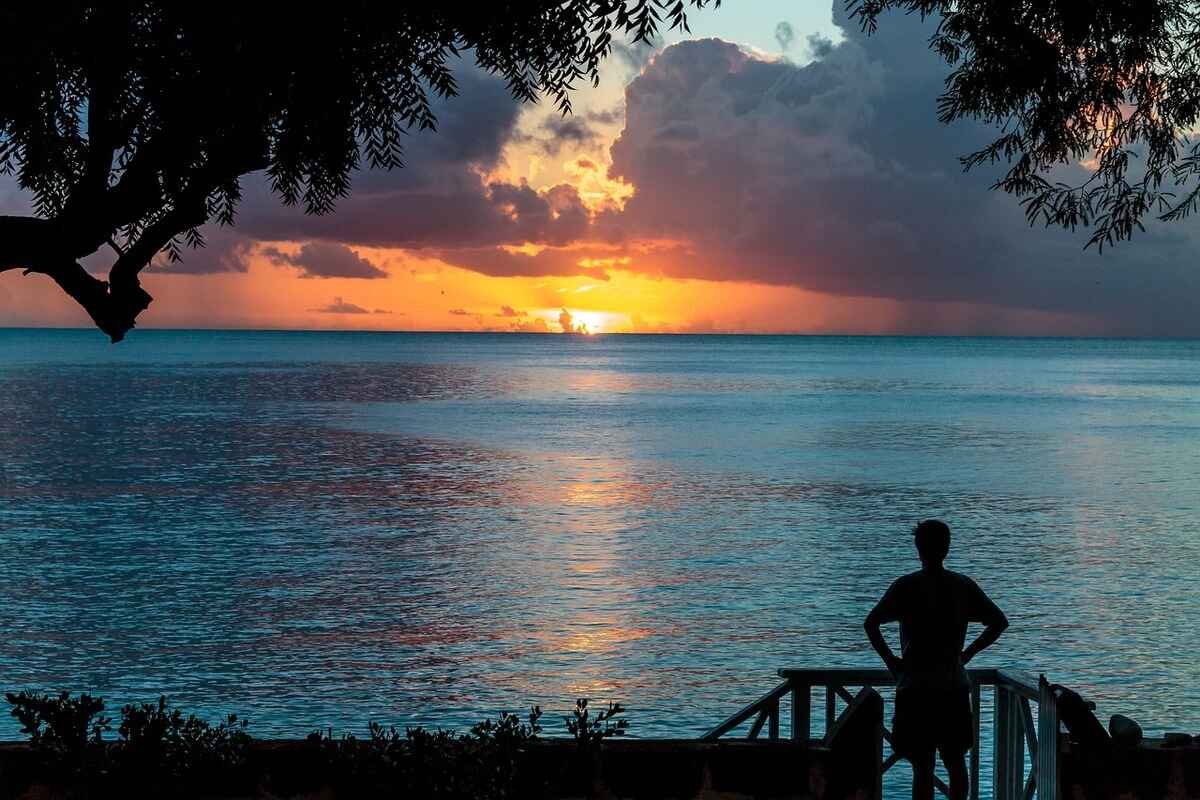 Known as one of the gems of the Caribbean, Barbados offers a true abundance of sights, activities, and adventures. Spectacular beaches, colorful street markets, vibrant nightlife and pristine natural landscapes are only a few of the fantastic experiences awaiting you.
Many visitors have made a permanent home in this laid-back part of the Caribbean. Like some of the best places to live in the Bahamas, Barbados also has an abundance of cities and towns that are perfect for making your island home. So let's take a look at them.
Best Towns in Barbados for…
Expats: Bridgetown
English Speakers: Speightstown
Digital Nomads: Oistins
Solo Travelers: Bathsheba
Couples: Holetown
Groups: Saint Philip
Best Towns in Barbados
1. Bridgetown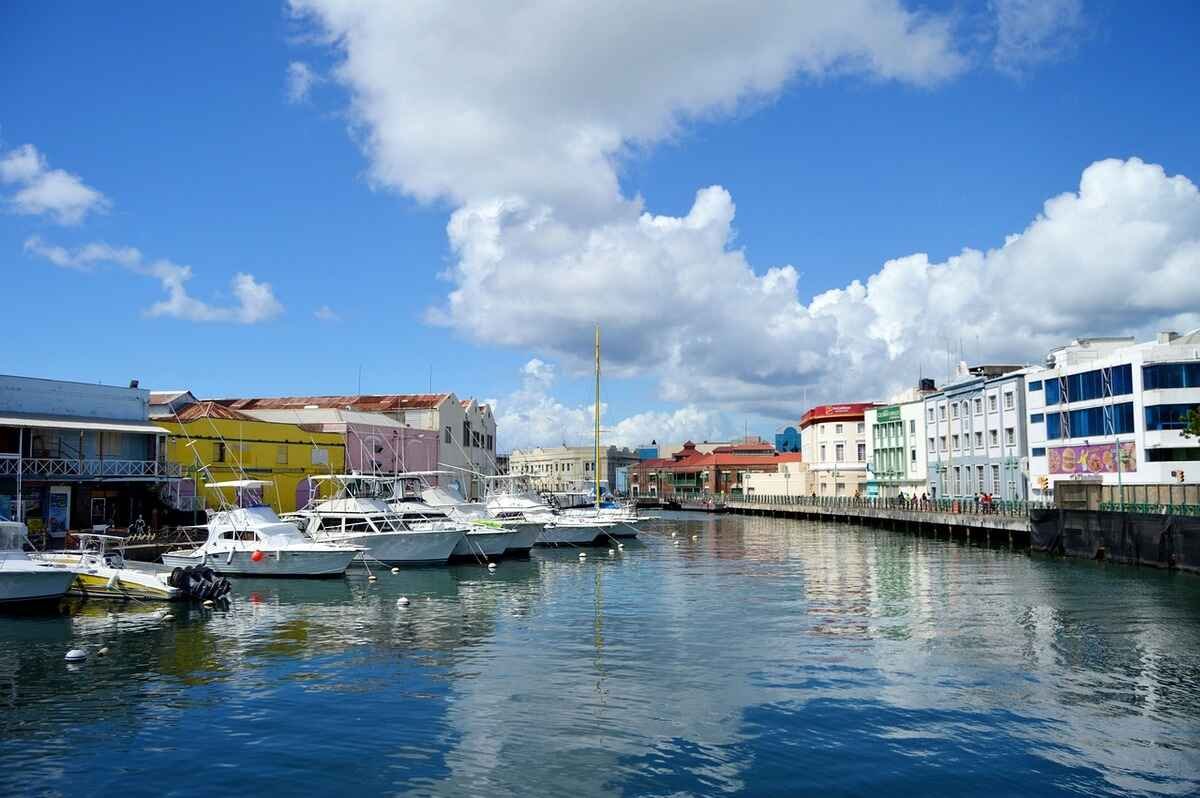 Best Place to Live for Expats
Cost of Living: $$$
As the capital city of Barbados, Bridgetown is the bustling epicenter of business, nightlife and tourist activities. This vibrant and friendly town has no shortage of activities and offers breathtaking beaches, harbors and catamaran tours.
Bridgetown is the ideal place to work and live and enjoy a bit of fun all in one place. Plus, it's easy to network and meet new people because of its large expat community.
Tip: When you have some free time, be sure to visit the Mount Gay Distillery. The 18th-century distillery offers unique tours, museums, and food and drink tastings. 
Who Would Like to Live There: Expats, solo travelers, couples, groups, digital nomads
Pros:
Very safe with a low crime rate
Abundance of assorted activities
Warm, sunny weather all year round
Cons:
Expensive cost of living
Slight possibility of natural disasters
Slow-moving traffic
2. Speightstown
 Best Place to Live for English Speakers
Cost of Living: $$
Speightstown is the second largest city in Barbados. The town boasts a rich history as the oldest port in Barbados, and the 18th-century architecture is a treat for the eyes.
Family-friendly Speightstown is a lovely old-fashioned town with a lot of charm and character. If you are looking for a calmer, laid-back town with great Wifi, healthcare and a large English-speaking community, this is the place for you!
Tip: The Speightstown Mural is one of the main attractions in this historic town. The mural depicts the history and heritage of Barbados and is a must-see to gain a better understanding of local culture. 
Who Would Like to Live There: Expats, English speakers, couples, groups
Pros:
Various tourist attractions and activities
Great place for hiking and exploring nature
Many fine dining experiences
Cons:
Overcrowded during tourist season (December to April)
Not much nightlife
Sporadic flooding during the rainy season (August – November)
3. Oistins
Best Place to Live for Digital Nomads
Cost of Living: $$
Oistins is a perfect tropical destination if you prefer a calm and quiet environment during the work week. This small, quaint fishing village on the south coast of the island is a beautiful, budget-friendly residential area.
Tip: If you love shopping, be sure to visit the popular Oistins Market. This vibrant street market serves authentic Barbadian products, food, rum, and souvenirs. It's a good place to acquaint yourself with Barbadian culture and will make you feel more at home. 
Who Would Like to Live There: Digital nomads, solo travelers, couples, groups
Pros:
Lower accommodation costs
Safe and family-friendly
Many digital workspaces are available
Cons:
Weekends can get busy and crowded
Limited public transportation
Roads flood rather regularly
4. Bathsheba
Best Place to Live for Solo Travellers
Cost of Living: $$$
Bathsheba is a charming off-the-beaten-path village on the east coast of Barbados. The beautiful beaches and natural landscapes are a haven for hikers and nature enthusiasts. It is also the perfect destination if you would like to learn how to surf, with many local guides willing to teach and instruct you.
The town offers great networking opportunities. It has a large community of digital nomads and expats, and all cafes offer free Wifi, relaxed workspaces, and distinctive locally-sourced coffee.
Tip: Andromeda Botanical Garden features award-winning horticultural displays and is a must-see for nature lovers.
Who Would Like to Live There: Solo travelers, couples, expats
Pros:
Open, spacious and less crowded
Amazing natural landscapes
Many outdoor activities are available
Cons:
Certain beaches are not ideal for swimming due to rip tides and currents
Extremely windy, especially during January
Not much nightlife
5. Holetown
Best Place to Live for Couples
Cost of Living: $$
Holetown on the west coast of the island is renowned for its upscale ambience, fine eateries, and exclusive shops. The town also has a charming bar street where you can eat, drink, and work in a tranquil environment.
Walking around Holetown is a treat, as storefronts are brightly painted in all the colors of the rainbow, which gives the town a vibrant, happy vibe. It is the perfect place to settle down, work, and enjoy a nice and easy lifestyle.
Tip: Folkestone Marine Park is an excellent activity for a day out. You can snorkel, scuba dive and explore an artificial reef formed around a shipwreck just off the shore.
Who Would Like to Live There: Couples, solo travelers, groups, digital nomads
Pros:
Wide variety of outdoor activities
Many great destinations for shopping
Diverse nightlife
Cons:
Inaccessible for people in wheelchairs
Activities are expensive
Limited parking at main beaches
6. Saint Philip
Best Place to Live for Groups
Cost of Living: $$
On the eastern tip of Barbados lies Saint Philip, a large village with pristine beaches and interesting landmarks. There are numerous age-old caves in the area and hiking trails if you are active and adventurous.
Saint Philip is an ideal place for families or people who are not keen on being near the larger cities and towns. It is not known for having many tourists, which is great for those looking for a tranquil place to call home.
Tip: For a day out with friends or family, be sure to visit Sam Lord's Castle – an actual pirate lair built in 1820 by a notorious pirate. 
Who Would Like to Live There: Groups, couples, digital nomads
Pros:
Lower cost of living
Fewer tourists
Unique landscapes and scenery
Cons:
Rough seas and turbulent tides
No lifeguards on duty
Not ideal for solo travelers
7. Carlisle Bay
Best Destination for Luxury
Cost of Living: $$$$
Carlisle Bay is a natural harbor adjoining Bridgetown on the west coast. It is a coveted holiday destination, and houses numerous luxury yachts and catamarans.
Tip: Visit the Harbour Lights Beach Bar and Grill for a picture-perfect sunset and exotic cocktail to end your day. 
Who Would Like to Live There: Couples, solo travelers, English speakers
Pros:
Convenient location close to Bridgetown
Luxurious facilities and amenities
Spectacular scenery and sunsets
Cons:
Expensive cost of living
Crowded by tourists
Very commercialized
8. Saint Lawrence Gap
Best Destination for Party Goers
Cost of Living: $$$
St Lawrence Gap is the nightlife epicenter of Barbados. This 1.3km stretch of road in Oistins is lined with beach bars, clubs and live entertainment venues. So if you want a crazy night of partying, this is the place to be!
Tip: Aside from the parties, another sight worth seeing in your free time is the iconic St Lawrence Church, which was built in 1839. 
Who Would Like to Live There: Solo travelers, couples, groups
Pros:
Vibrant nightlife
Many local vendors with unique products
Good transport services
Cons:
Not family-friendly
Limited parking
Inflated food and drink prices
9. Fitts Village
Best Destination for Quiet Relaxation
Cost of Living: $$
Halfway between Bridgetown and Holetown, you will find Fitts Village. This tranquil fishing village has scenic, quiet beaches perfect for a relaxed day of reading and lounging in the sun.
Tip: Fitts Village is a popular nesting spot for sea turtles during the breeding season (May to October). Be sure to check out the Barbados Sea Turtle Project when visiting. 
Who Would Like to Live There: Couples, solo travelers, digital nomads
Pros:
Secluded and spacious
Budget-friendly
Public transport to nearby towns
Cons:
No lifeguards on duty
Limited shops and restaurants
No facilities on the beach
10. Paradise Beach
Best Destination to Visit for Marine Life
Cost of Living: $$
Paradise Beach is located on the west coast of Barbados. As the name suggests, you can expect pristine beaches and tall palm trees.
Tip: Paradise Beach offers snorkeling excursions guided by locals who will show you the wide array of marine life. 
Who Would Like to Live There: Couples, solo travelers, digital nomads
Pros:
Secluded and private
Shallow, calm waters perfect for swimming
Relatively low cost of living
Cons:
No public facilities at the beach
No lifeguards on duty
Expensive transport services