Planning a trip not sure which Sustainable Hotels in South Africa are the best for the environmentally conscious traveler
There are various ways hotels can reduce their impact on the environment like reducing their greenhouse gas emission, buying from local businesses, starting a garden or even introducing a towel and sheet reuse program.
Sustainable Hotels in South Africa
The sustainable South Africa hotels to book now:
The City Lodge Hotel Group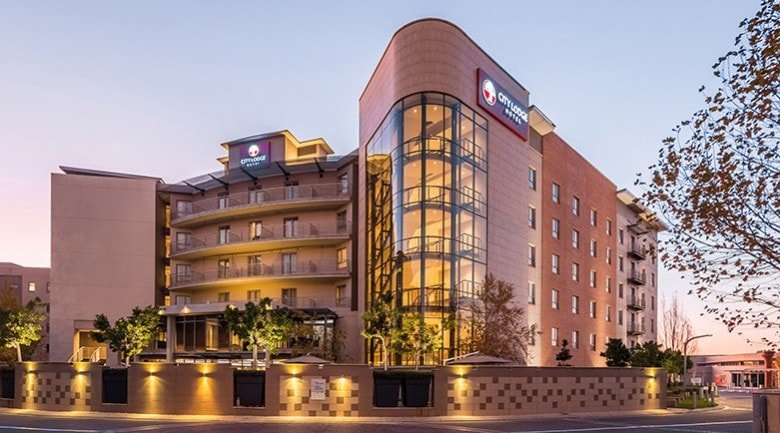 The City Lodge Hotel Group (CLHG) has stellar eco-credentials. In 2019, this sustainable South African hotel group rolled out a large-scale solar panels project at 25 hotels at cost of R20m, with a combined energy output of approximately 1.45 megawatts of power or 10% of the entire group's energy requirements. They've supported local sustainable businesses by introducing a new amenities range, including a Zero Bar made by The Bespoke Amenities Company (TBAC).
Product
Description
Net Result
Hair & Body Zero Bar
Made using no water, with a dollop of
avocado and argan oil, to replace liquid
shampoo and liquid body wash
Minus two plastic bottles and two
plastic caps
Hand Bar
Replaces the soap bars and made with
a dollop of coconut and sunflower oil
Minus two plastic flow wraps.
Body Cream
Enriched with shea butter and packed
in recyclable aluminum tube and cap
made from recycled plastic
Minus plastic bottle.
Shower Cap
Made using corn starch.
Minus plastic flow wrap
City Lodge is also rolling out hydration stations at its hotels, offering a free alternative to plastic water bottles. Filtered, magnesium-enriched water is now available for all guests.
Hotel Verde
Rated the Greenest Hotel in Africa, Hotel Verde was the first hotel in Africa to offer guests a fully carbon-neutral stay, which is offset by benefiting local communities living in and around Lake Kariba in Zimbabwe. They achieve this by creating new jobs, strengthening social infrastructure, and protecting the local wildlife through supporting and helping those to rebuild forest cover.
Guests who are staying at the hotel are encouraged to do their bit by using the stairs instead of the elevator, not turning on the air conditioning, or heading to the gym to use the hotel's energy-generating equipment. Guests staying at this eco-friendly hotel in Cape Town are awarded Verdinos – the hotel's in-house currency that rewards you for being involved in making green choices. One Verdino is equivalent to R5. Verdinos' can be used towards your bill, at the hotel bar or towards your treatments and products at Renew Treatment Room.
[maxbutton id="1″ url="https://www.booking.com/hotel/za/hotel-verde-cape-town-international-airport.en.html?aid=1558524&no_rooms=1&group_adults=2″ ]
Thaba Eco Hotel
Surrounded by the Klipriviersberg Nature Reserve, Thaba Eco Hotel and Spa features elegant suites. This sustainable hotels in South Africa won the prestigious South African Grading Councils – Lilizela Tourism Award 2019 for the 'Best 4-Star Hotel in South Africa'.
Thaba Eco focuses on xeriscaping. *Xeriscaping – refers to the conservation of water through creative landscaping at the Hotel to minimize the need for water use. They also offer eco-drive safaris that educate you on biomes, trees, plants, grasses, animals, and their role in the ecosystem.
[maxbutton id="1″ url="https://www.booking.com/hotel/za/thaba-ya-batswana.en.html?aid=1558524&no_rooms=1&group_adults=2″ ]
The Vineyard
The Vineyard situated on the Eastern slopes of Table Mountain in the Southern Suburbs of Cape Town has been recognized by the international Skål Sustainable Tourism Awards. The hotel was built on three hectares (eight acres) of land and is surrounded by over 9,000 plant species, of which 70 percent are unique to the Western Cape.
[maxbutton id="1″ url="https://www.booking.com/hotel/za/vineyard-hotel.en-gb.html?aid=356980&no_rooms=1&group_adults=1″ ]
---
Best Places to Stay in South Africa
Staying at Hotel Sky in Sandton
---
Travel Insurance for South Africa
Use travel insurance while visiting South Africa so you are covered for theft and medical expenses. There are a lot of adventurous activities to do in SA, and it's best to have peace of mind while diving, hiking, and trying some of the best food in the world.
Find out why I recommend World Nomads, check out my World Nomads Insurance review.
Disclaimer: This article contains affiliate links. This means that if you make a booking after clicking on a link, I may receive a small commission at no extra cost to you!