If you're dreaming of a Greek escape in South Africa, you should add Langabaan and Arniston to your list. With so many things to do in Arniston, this quaint little fishing community is one of the Western Cape's gems!
South Africa is known the world over for its picturesque villages and towns. While they can be found all over the country, there's something extra magical about the ones located on the sea.
Arniston is surrounded by a turquoise-blue sea and endless white, sandy beaches, and sandwiched between two nature reserves (De Hoop and De Mond).
The Western Cape's seaboard embraces a wide variety of terrain ranging from pristine sandy beaches, craggy cliffs to the southernmost tip of Africa where two oceans meet.
Today, the seaside village still functions as an active fishing village, even though the delightful, whitewashed cottages that make up Kassiebaai are over 200 years old and have been declared a national monument.
Where Is Arniston in South Africa
Arniston is located in the Overberg Region of Western Cape in South Africa. It's nearly 250 km away from Cape Town. A 2.5hour drive through the rolling hills of the Overberg.
The best way to get to Arniston from Cape Town is to:
Take

the N2 leading out of Cape Town and past the Cape Town International Airport and Somerset West.

Continue on the N2 over Sir Lowry's Pass and Houwhoek Pass leading to Botriver.

At Botriver turn onto the R43 leading to Caledon.

Once through Caledon, turn onto the R316 and continue through

Napier

to

Bredasdorp

.

At Bredasdorp turn on to the R316 which will take you all the way to Arniston.
Facts about Arniston in South Africa
The town was established in 1922 and it known as – Kassiesbaai, Waenhuiskrans, and Arniston.
Originally called Waenhuiskrans, the village was renamed after a British transport ship named HMS Arniston carrying almost 400 passengers, sank on the notoriously wild and windy shores in 1815 and left only 6 survivors who arrived on the beach.
A monument for the 374 crew who perished can be found in the dunes on the beach and can be visited by the public.
It is the only town in South Africa with an official double-barrel name which was officially recognized in 1981.
Another ship – the Queen of the Thames also met its end on the rocky shores of Arniston. Fortunately, all 200 passengers were saved.
Things to do in Arniston
If you're wondering what to do in Arniston then you've come to the right place!
Walking tour of Kassiesbaai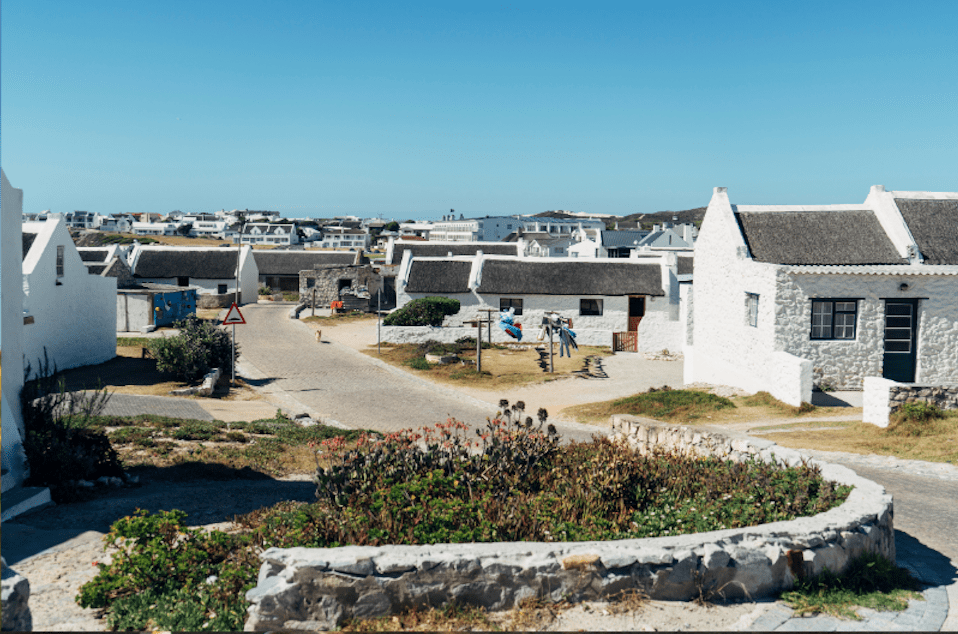 Kassiesbaai is a world heritage site and the whitewash fishing houses with their neatly clipped thatched roofs are a National Monument.
Legend has it that many years ago, paraffin boxes (kassies) washed up on the beach and the fishermen used these to build homes for themselves. Later, sandstone was used.
See one of the oldest monuments in SA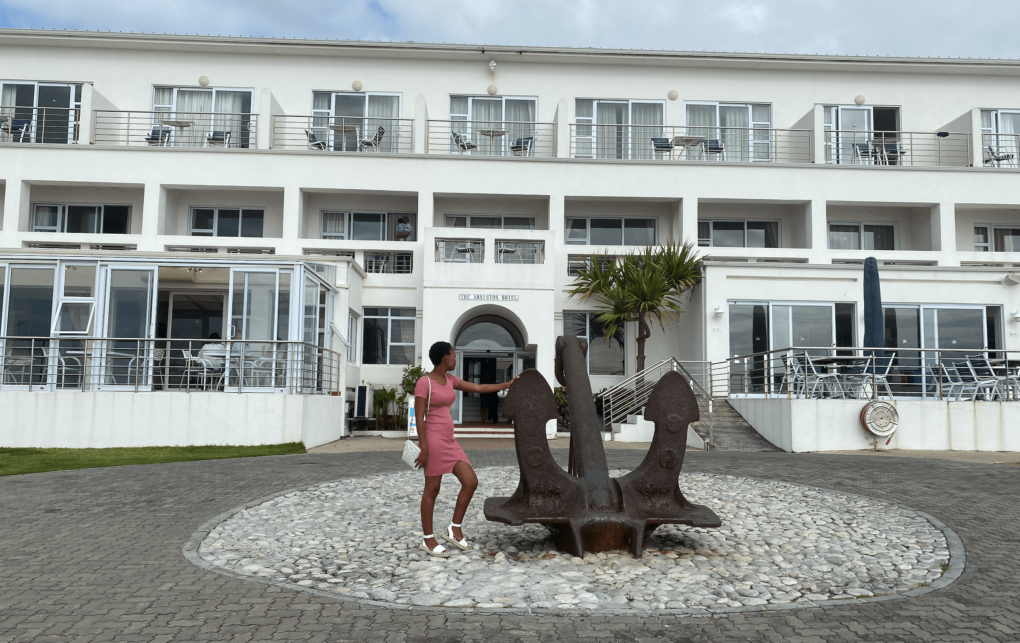 The anchor outside the Arniston Spa Hotel bears testimony to the role of ships and shipwrecks in the history of the area. It was put up by Mrs. Giels, who lost her children in the tragedy.
It's one of the oldest monuments in South Africa and was erected in memory of the 372 victims of the wreck of the HMS Arniston. Their bodies washed up on the beach 90 days after the tragedy and locals buried them 10-deep in the dunes.
Go inside the Waenhuiskrans Cave
This large seaside cave was once big enough to fit an ox wagon and its entire team of oxen inside. Waenhuiskrans actually translates to the ox-wagon house.
The massive structure arches crookedly into the ocean and can be reached only at low tide. It's very slippery, please wear closed and comfortable shoes and don't take valuables in case they fall on the rocks or in the water.
Explore Waenhuiskrans Nature Reserve
After exploring the caves you can walk up the seaside dunes, find the lighthouse, spot whales, or have a picnic. This area can be explored by foot or 4X4.
De Hoop Nature Reserve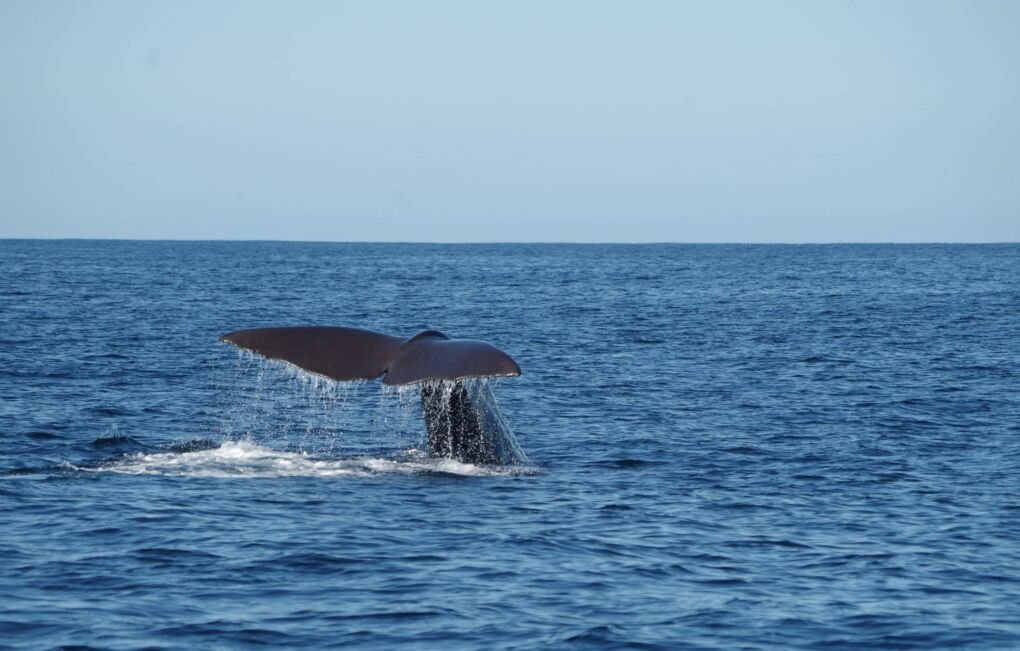 De Hoop Nature Reserve conserves a major wetland, In fact, the entire coast is a marine reserve, one of the biggest in Africa. It's also home to almost 100 aquatic bird species and of international importance for migratory birds.
It's a popular location for land-based whale watching. You can get the complete outdoor experience – sea, sand dunes, the vlei, a floral sensation of rare fynbos plants, diverse antelope, and the Potberg Mountains.
Dine at Willeen's Restaurant
Willeen's Art, Craft, and Restaurant was founded in 2003, it's housed in a quaint converted cottage. It's a popular stopover for guests in the village and a great place to purchase art by locals.
Stop by and try some traditional South African dishes such as bobotie, fish and chips, pickled fish, lamb shank, and chicken pie.
Drive to Agulhas National Park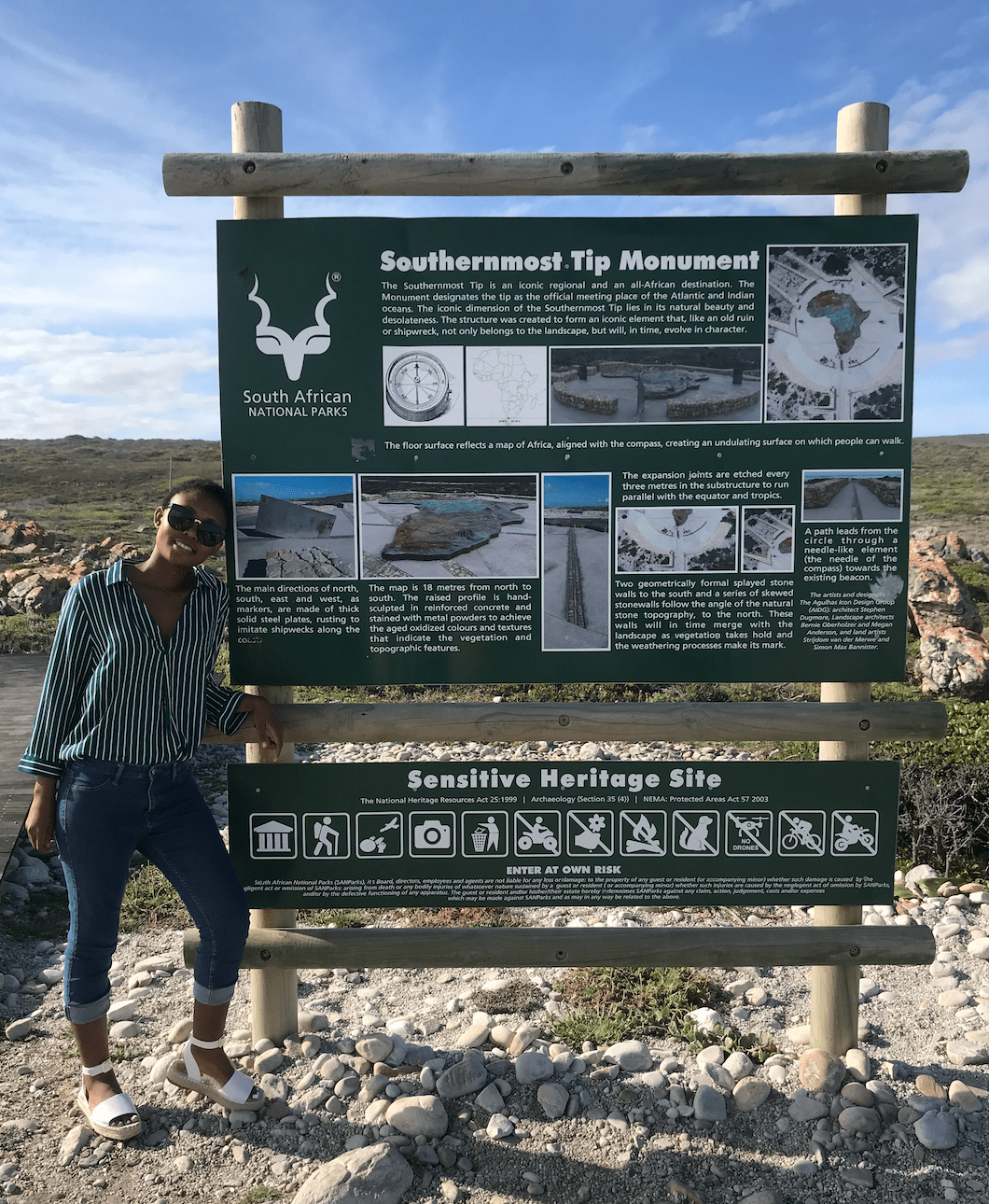 Agulhas National Park is the area around the southernmost tip of Africa. L'Agulhas is the most southern coastal village and holiday resort in Africa.
In the late 15th century, early Portuguese explorers named this tip 'Cabo das Agulhas' which means 'Cape of Needles' This is because of the fact that the compass needles show no deviation between true north and magnetic north.
With approximately 2000 species of indigenous plants including 100 which are endemic to the area and over 110 Red Data Book species, this is a place of ecological importance in South Africa. In addition, these wetlands attract a host of water birds, with over 21 000 migrant and resident wetland birds estimated to occur in the area annually.
The driving distance from Arniston to Cape Aghula is 30KM.
See the Meisho Maru Shipwreck
The region has numerous shipwrecks of the early explorers attempting to conquer the wild seas off the southern tip of Africa, dot the coastline.
The last shipwreck news to date is that of the Meisho Maru that shipwrecked on November 16th, 1982. The wreckage still lingers in the shallow waters of the L'Agulhas coast and is located a few minutes' drive away from the most southern point. You can actually walk up to it during low tides.
Climb the Cape Agulhas Lighthouse
Built in 1848, this is the second oldest working lighthouse in South Africa after Green Point Lighthouse in Cape Town. One of the best things to do in Arniston and surrounding areas is to climb the Cape Agulhas Lighthouse for sensational views of the Indian Ocean.
The lighthouse was based on the design of the ancient lighthouse of Pharos, one of the Seven Ancient Wonders of the world, and it was built from limestone.
The lighthouse began operating on 1 March 1849 and was declared a national monument in 1973. The lighthouse is used in combination with a radio transmitter to warn ships not to come too close to shore.
See the Shipwreck museum in Bredasdorp
The Bredasdorp Museum is a maritime museum whose primary theme is "Shipwrecks along the dangerous Southern Cape coast and their influence on the development of the Strandveld".
There have been approximately 130 shipwrecks off the Southern Cape coast since 1673. This dangerous section of the coast is known as the "Graveyard of the ships". The museum also documents the rich history of the area. Well worth checking out!
Where to Stay in Arniston South Africa
Arniston is a predominantly self-catering destination
$$$ – Arniston Spa Hotel
Cape Country Routes' luxurious 4-star Arniston Spa Hotel is the obvious choice in the area. The hotel offers luxurious 60 en-suite rooms with breath-taking sea views that are elegantly decorated with the comforts of a world-class hotel.
Most rooms have fireplaces, and the deluxe sea-facing rooms have private balconies with panoramic views of the ocean, while the patio-facing rooms open onto a tranquil garden and swimming pool.
It is set in one of the Western Cape's most exquisite locations alongside an old, unique fishing village, surrounded by pristine beaches and nature reserves, and is a leisurely two-hour drive from Cape Town on a road that meanders through the hills of the Overberg region.
[maxbutton id="1″ url="https://www.booking.com/hotel/za/arniston-spa.en.html?aid=1558524&no_rooms=1&group_adults=2″ ]
$$ – Seabreeze
If you are wondering where to stay in Arniston South Africa with your family, this beachfront holiday home has 4 bedrooms, 3 bathrooms, a kitchen with a dishwasher and a microwave, a washing machine, and all necessities.
It features a balcony with garden views, a garden, a terrace, private parking, and complimentary WiFi.
[maxbutton id="1″ url="https://www.booking.com/hotel/za/seabreeze-arniston.en.html?aid=1558524&no_rooms=1&group_adults=2″ ]
$$ -Arniston Seaside Cottages
Arniston Seaside Cottages is located in Arniston. Each unit is equipped with a patio, a fully equipped kitchen with an oven, a seating area with a sofa, a TV with select satellite channels, and a private bathroom with a bath or shower. The cottages are serviced daily. Pets can also be accommodated on request.
[maxbutton id="1″ url="https://www.booking.com/hotel/za/arniston-seaside-cottages-arniston.en.html?aid=1558524&no_rooms=1&group_adults=2″ ]
---
Western Cape Travel Guides
---
Travel Insurance for South Africa
Use travel insurance while visiting South Africa so you are covered for theft and medical expenses. There are a lot of adventurous activities to do in South Africa, and it's best to have peace of mind while driving, hiking, and trying some of the best food in the world.
Find out why I recommend World Nomads, check out my World Nomads Insurance Review.
Disclaimer: This article contains affiliate links. This means that if you make a booking after clicking on a link, I may receive a small commission at no extra cost to you!