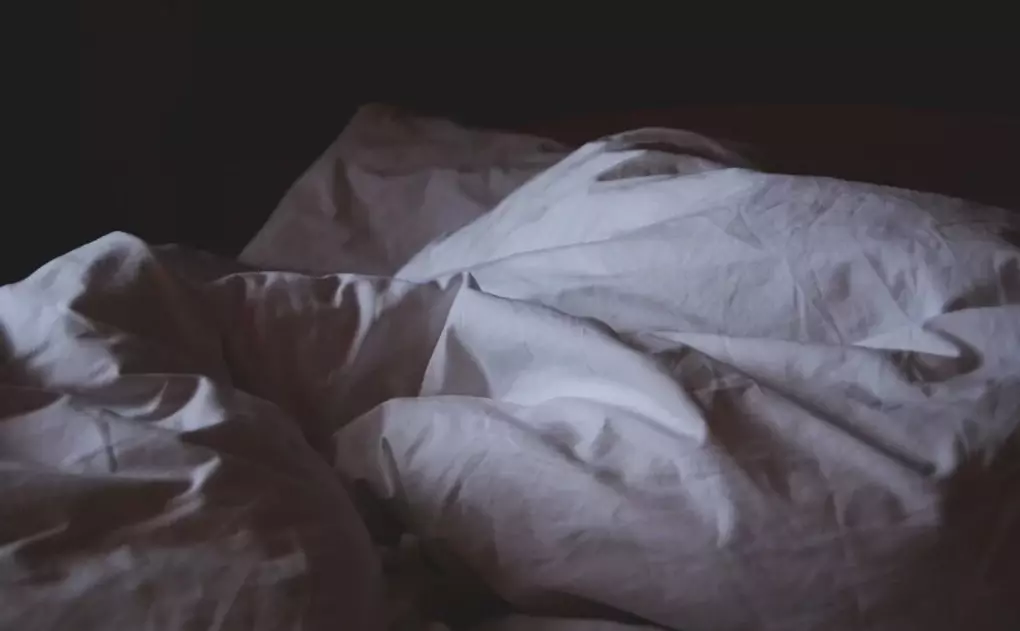 Most of my wildest travel stories stem back to an email I received from a friend back in the summer of 2006.
On this occasion, my risk-loving friend Phil had decided he was going to spend the next few days hitchhiking from Uganda to Ethiopia and suggested I quit my summer job in Ireland, and join him in Addis Ababa in 72 hours.
Luckily back then I was just as reckless and impulsive as I am now, and quit my job with little to no notice. I jump on Skyscanner to find myself a cheap one-way flight to Ethiopia and 48 hours later I'm touching down in Addis Ababa with no clue what lies ahead.
I arrived in quite late at night and checked into a brothel.
I mean I didn't know to was a brothel, not yet anyway, mainly because 20-year-old Janet was a little more naive than 30-year old Janet – and she thought the idea of booking a "pay by the hour" cheap motel in the centre of Ethiopia's capital city seemed like a great hack for a budget backpacker who just needed a few hours of shut-eye.
If only she knew the horror that lay ahead…
I still to this day get shivers when I think back to that initial impression of the room they gave me. I remember the receptionist being super confused that I was checking in alone, and kept sort of searching around for my man friend who no doubt would be accompanying me. But much to her confusion, it was just this pasty Irish girl with an oversized backpack and a cheery smile.
She explained that the large double doors that formed the entrance to my cesspit of a room don't really close properly, and gave me a padlock to ensure no one gets in during the night.
Ehhh what?!
As I opened the door and looked at my room for the night (or for a few hours at least) I was horrified. The sheets were dirty grey and whether they had been washed or not was definitely questionable. There was dirt all over the ground and even bits of broken beer bottles in places. I threw my heavy backpack on the ground only to see a mouse squeal and squeeze its way out from under it. At least I hope it was a mouse.
I open the antique-looking wardrobe to find the horror of all horrors lying at the bottom…a condom. A fucking USED condom.
There's one row of toilets in the whole place and no showers. Just sort of like a communal toilet area for both sexes with swinging doors similar to that of half a stable door – where you can clearly see both under and over the door and privacy is non-existent. Guess we all know how important it is to pee before and after sex…but showers not required!
After listening carefully for about half an hour, I finally creep out of my room and ran to the toilet to see if I could pee and get back to my room before any other creepy men grace the bathroom.
I yanked down my jeans and peed as fast as possible but when I heard a man outside and could see his shoes under the door I shouted "ONE SECOND PLEASE" and yanked my jeans up so fast to cover my privates…the peeing finished in my pants!
I legged it out of there and back to my dungeon-like room to try and survive the night. While I was able to padlock my door, there was a huge gap where the two doors didn't quite meet. A huge gap that attracted wandering eyes to plant their face right between the doors, nose sticking through and eyes wandering as they made gross kissing sounds and tried to invite themselves in. "How much?" they hissed. "I like" they whispered.
I also had a small window which I noticed had glowing eyes staring in throughout the night.
I didn't want to touch anything. I didn't want to sleep. I just wanted to survive 'til daylight then get the fuck out. No way was I going to wander the streets of Addis after dark looking for accommodation so this would HAVE to do for now.
I took out my travel towel from my backpack and lay it on the cleanest looking part of the bed. I then sat on that with my feet resting on my backpack, keeping all my possessions close to me with one eye on the door and one eye on the window.
If I had a third eye it would be cautiously looking for that mouse (or was it a rat?!) that was no doubt still creeping about under my bed.
I had gotten an email from Phil saying he had made it to Kenya but the ride he organised to Ethiopia had fallen through and now he was hitching with a group of truckers he met at an army camp outside of Nairobi?!
I would need to survive two more days in Ethiopia's capital solo…and as far away from this pay by the hour hotel as possible.
6 weeks of adventure in Ethiopia awaited…if only I could survive the night.