Choosing where to stay in Knysna South Africa isn't the simplest of tasks. With so many amazing hotels in Cape Town and surrounding towns, There are many small boutique hotels are quietly going about their business offering rustic ocean-view bedrooms. And for those wanting to really immerse themselves in nature, there are some great new eco escapes too.
Read on for our pick of the best hotels in Knysna, South Africa.
Where is Knysna located
Knysna is a coastal town located in the heart of the Garden Route National Park. It lies 34 degrees south of the equator and is 55 kilometers east from the city of George on the N2 highway, and 33 kilometers west of the town of Plettenberg Bay on the same road.
Distance from Knysna to Cape Town: Approximately

500km | 5-hour drive

Distance from Port Elizabeth to Knysna: Approximately 270km | 2.5-hour drive
Quick Tips – These are the Best Places to Stay in Knysna
Where to stay in Knysna South Africa
Pezula Resort, Hotel, and Spa
Located in the picturesque town of Knysna, sprawled across lush grounds in a private estate, is the Pezula Hotel – undoubtedly one of the most beautiful hotels on the Garden Route.
Pezula Hotel is nothing short of spectacular in every aspect. From the gorgeous views across the sparkling Knysna lagoon, Indian Ocean, and world-class golf course, to the backdrop of the majestic Outeniqua mountains and the unsurpassed luxury in the hotel's Suites and Villa's; Pezula is truly something extraordinary.
Offering 5 stunning Two-Bedroom Villa's (measuring 250m²) and 78 Suites made up of 28 Deluxe Suites (measuring 58m²), 34 Luxury Suites (measuring 68m²), 14 Superior Suites (measuring 68m²), as well as 2 Grand Suites (measuring 137m²), the hotel offers guests luxurious accommodation at its finest.
[maxbutton id="1″ url="https://www.booking.com/hotel/za/pezula-resort-spa.en.html?aid=1558524&no_rooms=1&group_adults=2″ ]
47th on Howard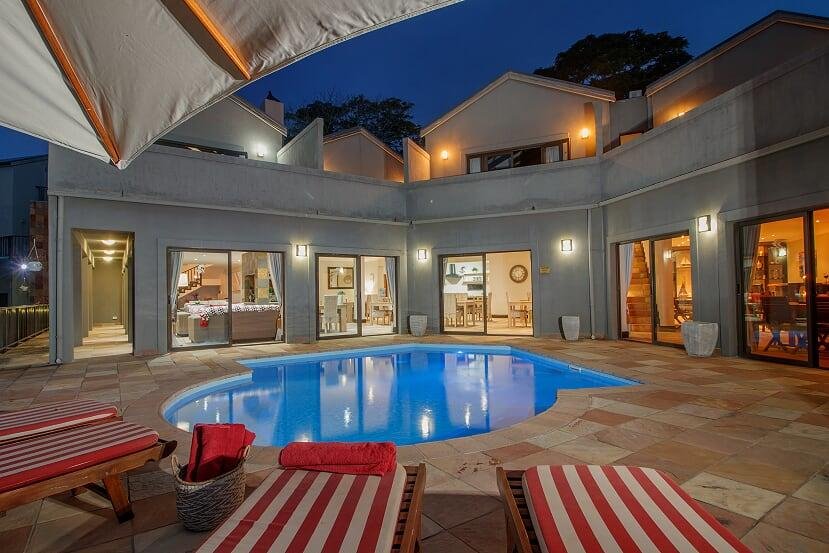 Situated close to the magnificent Knysna Lagoon, one of the jewels of Western Cape's enchanting Garden Route, 47th on Howard offers the ultimate in luxury, style, service, and location.
Beautifully appointed, spacious rooms, overlooking marshland teeming with birdlife, await you.
At your disposal, there are wonderful indoor and outdoor areas in which to dine, party, or relax with a group of friends or in more intimate surroundings.
47th on Howard is a stone's throw from the 18-hole Knysna Golf Course. Non-golfers can indulge themselves in a spa treatment or explore Knysna's wonderful beaches and numerous restaurants, shops, and entertainment facilities.
[maxbutton id="1″ url="https://www.booking.com/hotel/za/47th-on-howard.en.html?aid=1558524&no_rooms=1&group_adults=2″ ]
Turbine Hotel and Spa
The 5-star Turbine Boutique Hotel and Spa is situated on Thesen Islands in Knysna. The intuitive architecture pays homage to the old power station it once was. Accommodation comprises 26 rooms – luxury hotel rooms, standard rooms, a honeymoon suite, and 2 expansive self-contained suites adjacent to the hotel. Group bookings are welcome for weddings, small conferences, and events.
The hotel is also home to the Island Café Restaurant with tables overlooking the canals, pool deck, or nestled between the original refurbished turbines. The Gastro Pub offers classic pub meals with a delicious twist and lagoon sunset views.
The Turbine Spa has a wide range of treatments for day visitors as well as hotel guests and, the hotel's very own adventure center, the Turbine Water Club, arranges a variety of water- and land-based activities such as lagoon cruises, forest walks, city tours, and bicycle hire.
[maxbutton id="1″ url="https://www.booking.com/hotel/za/turbine-spa.en.html?aid=1558524&no_rooms=1&group_adults=2″ ]
The Riverdeck Lodge and Backpackers
Located a 10-minute drive from Buffalo Bay Beach, The Riverdeck Lodge and Backpackers is located 12 km from Knysna's town center. This property features a restaurant and bar overlooking the river.
Some rooms at The Riverdeck offer private bathrooms, while others have access to shared bathroom facilities.
The property has an outdoor spa available subject to weather, as well as canoes and kayaks. Guests have access to the pool table, satellite TV, children's playground, and a farm stall.
[maxbutton id="1″ url="https://www.booking.com/hotel/za/the-riverdeck.en.html?aid=1558524&no_rooms=1&group_adults=2″ ]
Protea Hotel Knysna Quays
With an outdoor pool facing the Indian Ocean, Protea Hotel Knysna has spectacular views of the Knysna Lagoon. The stylishly decorated rooms have free WiFi and satellite TV.
All rooms at the Protea Hotel Knysna Quays are decorated in warm tones and have large windows. They have a separate bathroom that comes with complimentary deluxe bath products. Some rooms have a lagoon view, others overlook the historic Knysna Railway Station or the Waterfront shopping complex.
The hotel has a breakfast restaurant. For lunch and dinner, there are several restaurants within walking distance. At Knysna Quays Waterfront, Drydock Food Company Restaurant offers fresh seafood and fusion cuisine with beautiful views of the lagoon. 34 Degrees South serves fish, sushi, and freshly harvested oysters.
[maxbutton id="1″ url="https://www.booking.com/hotel/za/protea-knysna-quays.en.html?aid=1558524&no_rooms=1&group_adults=2″ ]
Tsala Treetop Lodge
Offering unique forest views from above the treetops, this estate is just 10 km from Plettenberg Bay. Tsala Treetop Lodge is located just 22km from Knysna, it has stylish interiors with 24-hour room service and free Wi-Fi throughout.
A private outdoor deck and small private infinity pool feature in all suites and villas at Tsala Treetop Lodge. Each has a living room with a fireplace, a complimentary bottle of port, and a mini-bar. Bathrooms feature chic free-standing baths, and bedrooms have views over the forest canopy.
[maxbutton id="1″ url="https://www.booking.com/hotel/za/tsala-treetop-lodge.en.html?aid=1558524&no_rooms=1&group_adults=2″ ]
---
More Western Cape Travel Tips
---
Travel Insurance for South Africa
Use travel insurance while visiting South Africa so you are covered for theft and medical expenses. There are a lot of adventurous activities to do in South Africa, and it's best to have peace of mind while driving, hiking, and trying some of the best food in the world.
Find out why I recommend World Nomads, check out my World Nomads Insurance Review.
Disclaimer: This article contains affiliate links. This means that if you make a booking after clicking on a link, I may receive a small commission at no extra cost to you!