Planning a trip to the North and wondering what are the best things to do in Limpopo?
Limpopo is the 5th largest province in SA (10.2%) is one of the best places to visit in South Africa. The province divided into five regions, strategically located according to the cultural inhabitants.
Capricorn is the central region predominantly occupied by the Bapedi people. Waterberg is the largest region in the province with the majority of people being the Batswana people. The Vhembe region in the far north is dominated by Vhavenda and Vatsonga people. The Mopani region towards the Kruger National Park is dominated by Vatsonga, whereas the Sekhukhuni region is dominated by Bapedi and Ndebele people.
Here's why you should visit Limpopo.
Where is Limpopo Located
Limpopo is a South African Province that's situated at the North-Eastern corner of SA and shares borders with Botswana, Zimbabwe, and Mozambique. It forms the link between South Africa and countries further afield in sub-Saharan Africa.
The province is reachable by car or flight. It takes approximately 2-3 hours to drive from Johannesburg to Limpopo. Direct flights from Johannesburg to Polokwane International Airport (PTG) take about an hour.
Facts about Limpopo
If you're wondering what is Limpopo province famous for? The province is known for Baobab Trees, Makapansgat, The Kingdom of Mapungubwe, and Kruger National Park.
The name "Limpopo" has its etymological origin from the Sepedi word diphororo tša meetse – meaning strong gushing waterfalls.

Limpopo was named after the second biggest river in Africa – Limpopo River, which flows across the province.

Limpopo was previously known as Northern Province before the name was changed in 2002.

The capital city of Limpopo is Polokwane (known as Pietersburg before 2002).

The most spoken languages in Limpopo are Sepedi, Tshivenḓa, and Xitsonga.
Things to do in Limpopo
There are many tourists attractions in Limpopo, here are some of my favourite things to do in Limpopo:
See Tshatshingo Potholes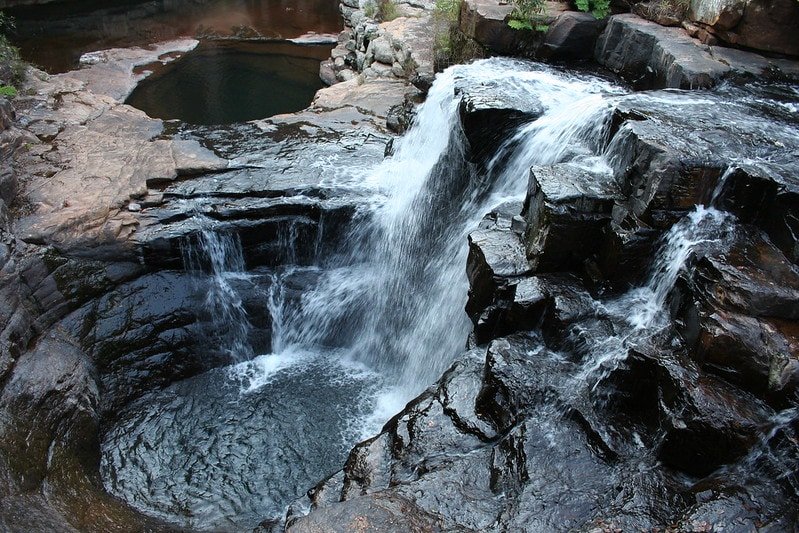 Tshatshingo Potholes in Thohoyandou is a sacred place for the Vha-Venda people. Its a place for communicating with spirits, observing nature, and performing rituals that harbor deep cultural meanings to society.
Turfloop Nature Reserve
Here you can go on a game drive like no other. Giraffes, wildebeest, impalas, and ostrich are easily spotted (without the crowds of Kruger), as is the southern bald ibis and numerous other birds who flock to the Turfloop Dam.
See Lake Fundudzi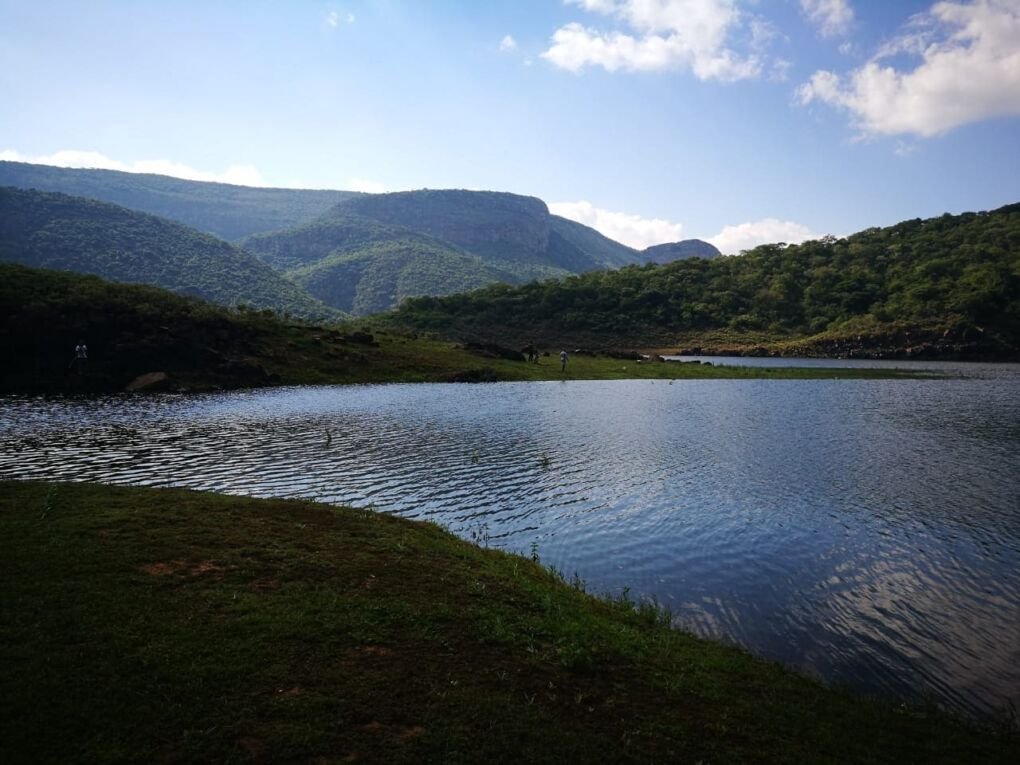 One of the most sacred and only true natural inland lakes in the country. It is safeguarded by its people, and visits are only possible with permission.
Modjadji Cycad Reserve
Named after the Modjadji Rain-Making Queens who lived in complete seclusion, deep in the forest where they practiced secretive rituals to make rain. It remains in a pristine condition due to the strict protection of local tribes.
It's home to over 170 species of birds and plants. People often describe the Reserve experience as being like "Alice in Wonderland" due to the giant plants.
Find a Baobab Tree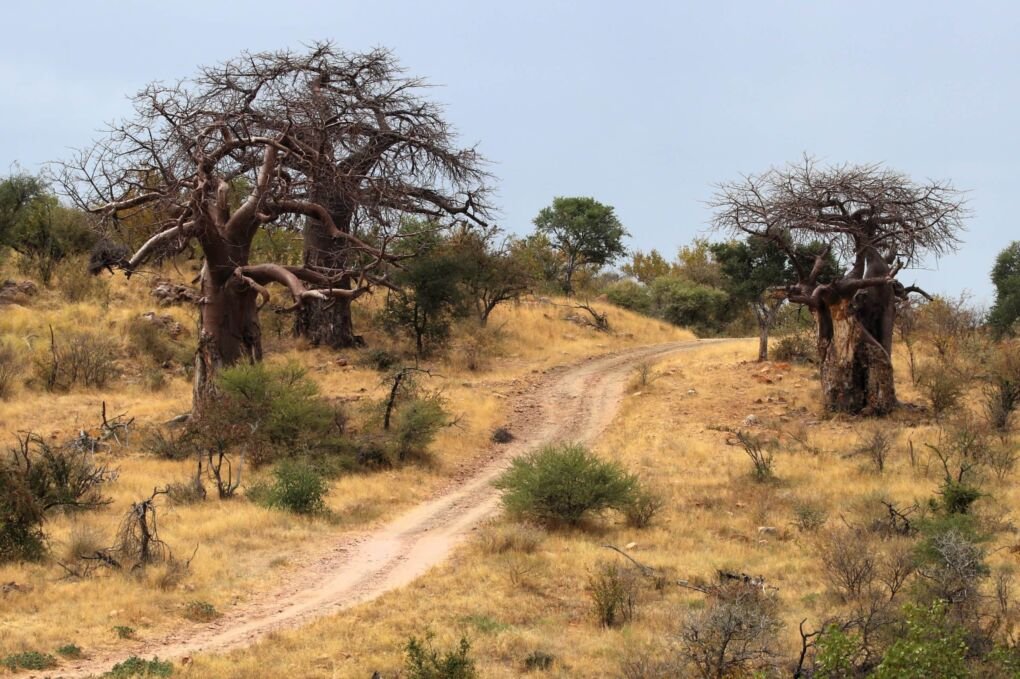 Baobabs are known as the tree of life, with good reason – they can provide shelter, clothing, food, and water for the animal and human inhabitants of the African savannah regions. The cork-like bark and huge stem are fire resistant and are used for making cloth and rope.
The largest (22 m high and 47 m in diameter) ever recorded baobab is thought to be the Sunland Baobab, in Modjadjiskloof in Limpopo.
The Cave of Hearths
The Cave of Hearths is one of two places in the world that is home to a range of Stone Age artifacts and even older fossils. The cave, which is located in Makapan's Valley just northeast Mokopane, consists of multiple layers, some of which are not accessible. But the ones that make this cave a worthy stop on your travels. A human mandible found there represents one of the earliest known ancestors of Homo sapiens.
See the Makapan's Caves
These caves show evidence of wars dating back 150 years. They also offer clues to the origins of our hominid ancestors and the evolution of modern-day man. There's an on-site museum that illustrates the history of the town, caves, and surrounding areas.
Visit Thulamela
Thulamela translates to "place of birth" and is regarded as one of the most important archaeological sites in South Africa. Lying west of Pafuri, Thulamela was once a stone-walled city ruled by African monarchs from 1200 to 1600 AD.
Archaeologists have recently excavated the tombs of a king and queen. It's estimated that about 2,000 people lived here and evidence shows they were skilled goldsmiths and traded in gold.
The Soutpansberg
The Soutpansberg means "Salt Pan Mountain" in Afrikaans and this mountainous area is a designated part of the Vhembe Biosphere Reserve by UNESCO because of its unique rich biodiversity.
Its a natural wilderness with approximately 580 species of trees, great birdlife (including raptors), and some small mammals.
Drink Amarula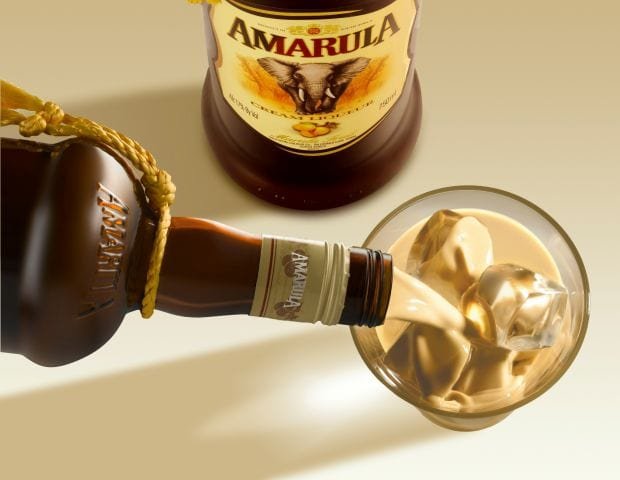 Limpopo is the home of Amarula Cream Liqueur. The fruity, caramel flavor comes from its main ingredient, the fruit of the indigenous marula tree (also known as the "marriage tree" or the "elephant tree"). You can visit the visitors center 10km from Phalaborwa for a taste of this drink that made its debut in 1983.
Eat Mopane Worms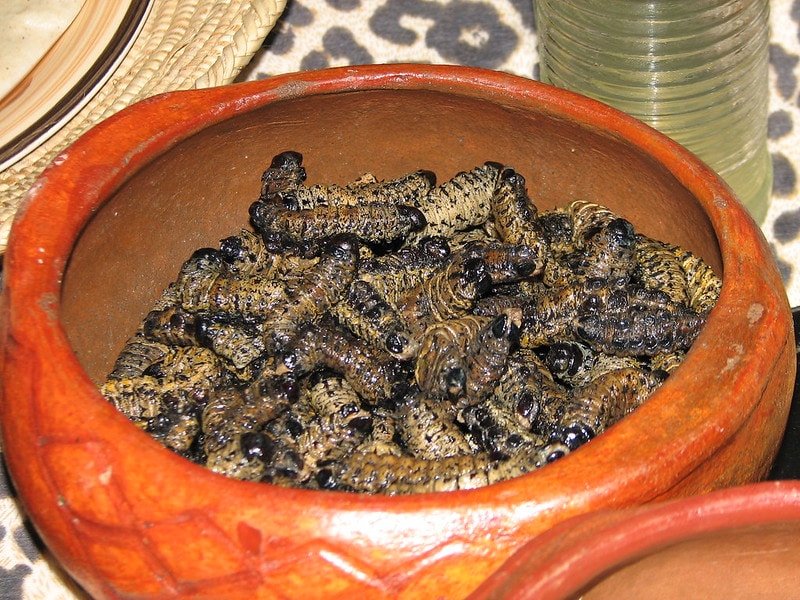 Scientifically known as the Gonimbrasia Belina, the mopane worm is in fact the brightly colored spiky caterpillar of the Emperor moth. These edible insects high in protein and one the best South African dishes to try.
Mapungubwe National Park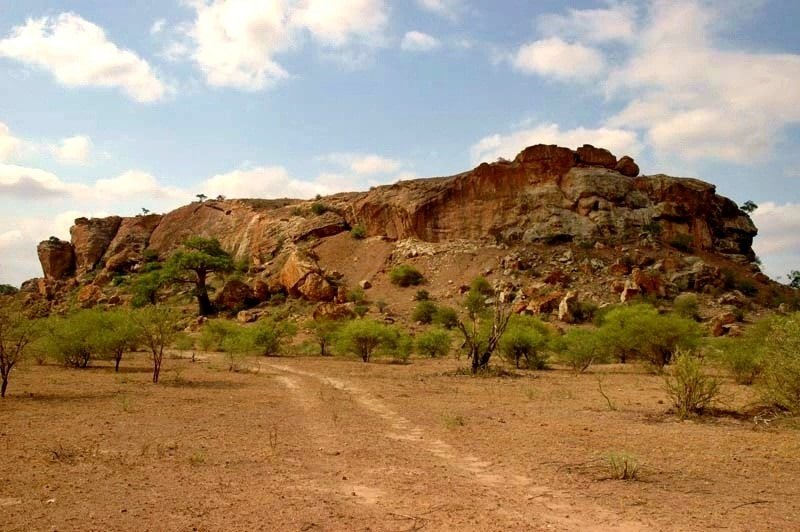 Visiting Mapungubwe is one of the best things to do in Limpopo if you like wildlife and birds. This is one of the ten UNESCO World Heritage Sites in South Africa was home to a prosperous African civilization as far back as 1200 AD.
This is the place where archaeologists excavated the famous golden rhino and other evidence of a wealthy African kingdom. Not only is this one of the most important archaeological sites in the country but this is one of the must-see landmarks in South Africa.
Kruger National Park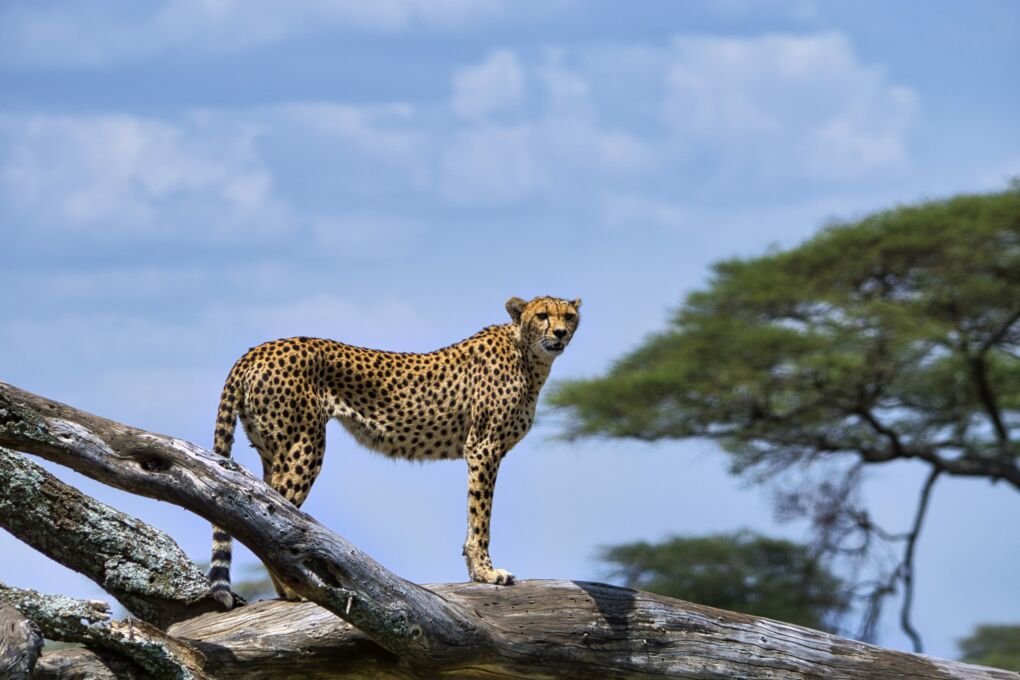 South Africa's most popular national park is a top Limpopo attraction. Kruger stretched through two provinces Mpumalanga and Limpopo. The Kruger's two northernmost gates are in north-east Limpopo: Pafuri and Punda Maria.
Kruger is one of the best national parks in South Africa. It's home to the big 5 – lion, leopard, rhinoceros, elephant, and Cape Buffalo.
Marakele National Park
The Marakele National Park is located in the heart of the Waterberg Mountains in Limpopo. The national park lies in the tranquil zone between the arid western and the wetter eastern parts of South Africa and Its one of the best places in Limpopo to see an abundant birdlife, flora, and wildlife.
Marakele is a Tswana word for 'place of sanctuary' and this park offers diverse landscapes, from the imposing mountains to deep, lush valleys where huge cycads, ferns, and cedar trees are also found here. This amazing Limpopo attraction has the world's largest population of Cape vultures which can be seen from the Vulture Restaurant.
Where to stay in Limpopo
There are many Limpopo Lodges and Resorts
Palala Boutique Game Lodge and Spa
Located along the South Africa-Botswana border, Palala is Game Lodge in Limpopo, about 75 km from Lephalale. It features an award-winning spa. an outdoor swimming pool, conference facilities, a restaurant, and two bars, Palala Boutique Game Lodge and Spa also offers game drives and bird-watching opportunities.
[maxbutton id="1″ url="https://www.booking.com/hotel/za/palala-boutique-game-lodge-and-spa.en.html?aid=1558524&no_rooms=1&group_adults=2″ ]
Vuyani Tented Camp
Vuyani Tented Camp features a restaurant, an outdoor swimming pool, a fitness center, and a bar in Hoedspruit. Featuring a shared lounge, the 5-star hotel has air-conditioned rooms with free WiFi, each with a private bathroom. The accommodation provides a 24-hour front desk, room service, and currency exchange for guests.
[maxbutton id="1″ url="https://www.booking.com/hotel/za/vuyani-tented-camp.en.html?aid=1558524&no_rooms=1&group_adults=2″ ]
Kapama Karula
Part of the Greater National Kruger Park, Kapama Karula is situated in the expansive Kapama Game Reserve. Kapama Karula arranges game drives in open safari vehicles, accompanied by experienced rangers. The luxurious suites offer views over the Klaserie River.
The spacious Suites at Kapama Karula are each luxuriously decorated and boast an outside deck area with a heated swimming pool and sun loungers. They feature a full private bathroom as well as an outdoor shower. For guest comfort and convenience, the suites also offer a telephone, an iPod docking station, an overhead fan, and air conditioning.
[maxbutton id="1″ url="https://www.booking.com/hotel/za/lodge-kapama-karula.en-gb.html?aid=1558524&no_rooms=1&group_adults=1″ ]
---
More SA Travel Guides
---
Travel Insurance for Limpopo
Use travel insurance while visiting South Africa so you are covered for theft and medical expenses. There are a lot of fun things to do in South Africa, and it's best to have peace of mind while diving, hiking, and trying some of the best food in the world.
Find out why I recommend World Nomads, check out my World Nomads Insurance review.
Disclaimer: This article contains affiliate links. This means that if you make a booking after clicking on a link, I may receive a small commission at no extra cost to you!