North West in South Africa is one of the most underrated provinces! Known as the 'platinum province' due to its many platinum mines. South Africa's North West Province is a treasure trove for travelers and definitely one province to explore on your next South African trip!
With many things to do in North West, the province is home to some of the finest game reserves, cultural sights, archaeological treasures as well as entertainment resorts in South Africa.
Its part of the southern region of the Kalahari Desert and offers almost year-round sunshine! Summer temperatures are between 22 and 34 degrees Celsius and winter averages about 16 degrees
Things to know about North West
North West is South Africa's fourth-smallest province.
The province is actually bigger than Kwa-Zulu Natal, home of the popular city – Durban.
North West produces platinum, gold, diamonds, and uranium.
North West is home to 2 of South Africa's 10 UNESCO World Heritage Sites – the Taung hominid fossil site, part of the Cradle of Humankind and the Vredefort Dome – the world's largest meteor-impact crater.
The mining industry employs a quarter of the province's workforce and also generates 50% of the province's GDP.
Gold is mined at Orkney and Klerksdorp. Uranium in Klerksdorp. Platinum in Rustenburg and Brits; and diamonds at Lichtenburg, Christiana and Bloemhof.
Most spoken language in the North West is "Setswana".
The province also home to the Big Five (lion, leopard, rhino, buffalo, elephant).
The province is malaria-free.
In 1924, a skull of a child was found at limestone diggings near the town of Taung and later it was identified as part of an early hominid and described as Australopithecus africanus. It is estimated to be 2.5-million years old.
Where is North West in South Africa
North West Province is bordered by the country of Botswana to the north, South African provinces of the Northern Cape to the west, Limpopo to the north-east, Free State to the south and Gauteng to the east.
How to get to North West from Johannesburg
If a long drive (2 hours and 30 mins) is not appealing, there are direct flights from OR Tambo International Airport to Mahikeng and Sun City.
Towns to visit in North West
Rustenburg
Rustenburg is a little over 100km from Johannesburg.
Its a thriving agricultural and mining town that is located at the base of the beautiful Magaliesberg mountains.
The town is a gateway to the windswept Kgaswane Mountain Reserve, where you can hike high enough to gaze down onto the shimmering plains beneath.
Mahikeng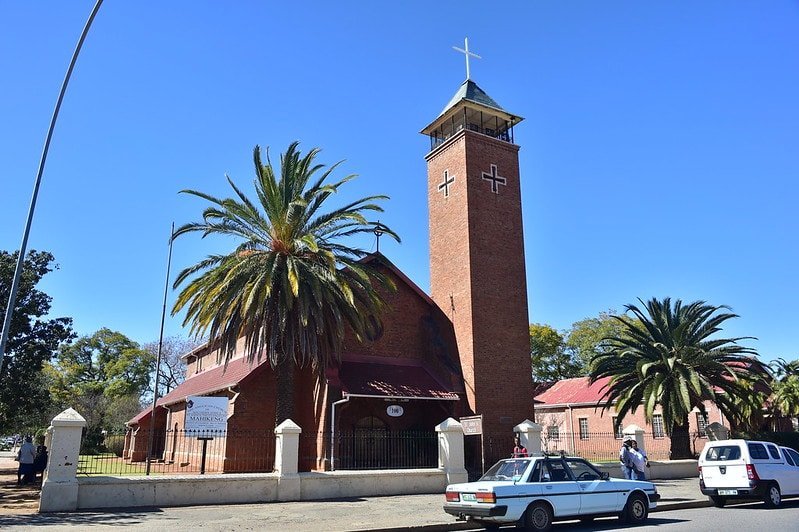 Mahikeng is the province's capital city.
Originally known as Mafeking, the town's name was changed in 1980 to Mafikeng. In February 2010 the name changes once more, to Mahikeng.
The town was made famous by the Siege of Mafikeng during the South African War when the British resisted a superior Boer force for more than 200 days before being relieved by British troops, largely thanks to the efforts of Lord Robert Baden-Powell – who later founded the Boy Scout movement.
Today, there are many things to do in Mafikeng.
Potchefstroom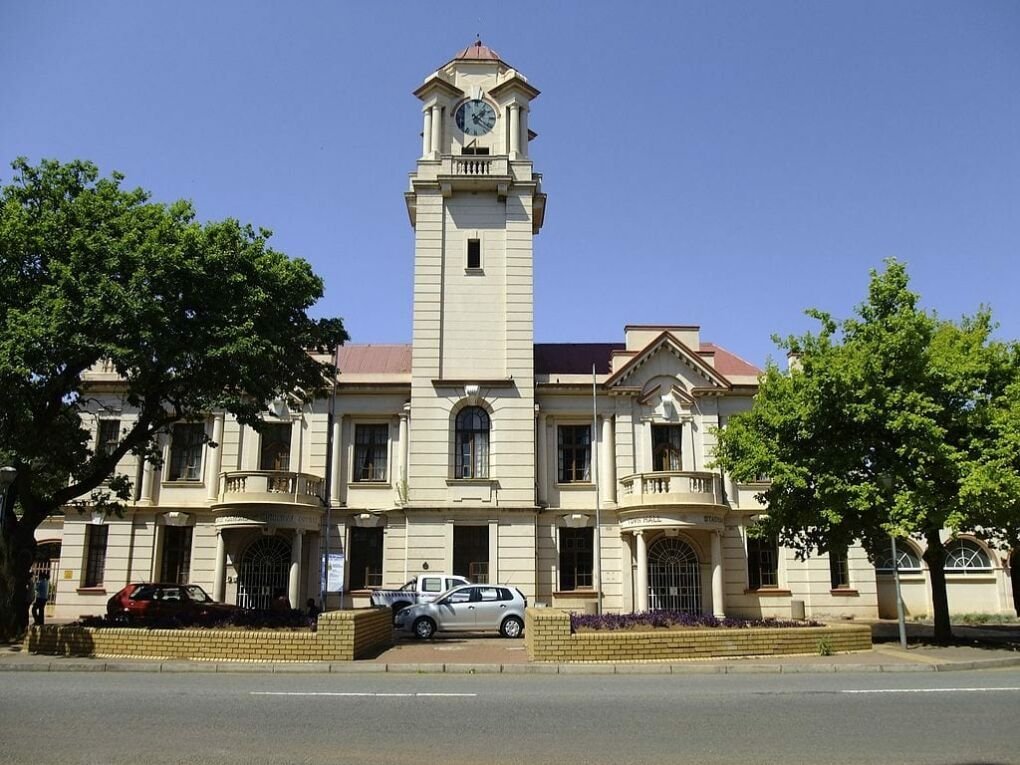 Potchefstroom is a university town like Stellenbosch near Cape Town.
It's defined by a vibrant agricultural economy and numerous buildings of historical interest.
Preserved examples of architecture date back to the 1850s, when the town was an economic hub for farmers and the bustling diamond fields of the Northern Cape.
Klerksdorp
The town was founded by 12 Voortrekker families in 1837.
It owes its stature to the discovery of gold when the arrival of thousands of prospectors in 1886 changed the face of the small rural town forever.
Today it forms the center of a large mining and agricultural economy.
Things to do in North West
North West is an amazing place to spend time if you're looking to visit the stunning countryside of South Africa!
1. Go on a boat cruise on Hartbeespoort Dam
The Hartbeespoort Dam, or 'Harties' as it's known by locals, is located in a valley south of the Magaliesberg mountains and close to a small town of the same name.
Although originally built for irrigation purposes, Harties has become a popular weekend water-sports and adventure hub, particularly as it is just an hour or so's drive from the large cities of Johannesburg and Pretoria.
Activities enjoyed here include visiting the animal and snake park, windsurfing, parasailing, waterskiing, jet-skiing, ferryboat cruises, fishing, ballooning, and golf.
2. Harties Cableway
A ride up the Harties Cableway offers panoramic views of the surrounding Magaliesberg mountains and the Hartbeespoort Dam, a popular tourist attraction.
The cableway was first constructed in 1973 and revamped in 2010. The cable cars were completely replaced with a number of hi-tech features making for a world-class cableway experience.
The cableway is the longest mono-cableway in Africa and offers 360° views of one of the most gorgeous areas in the country!
3. Go fishing at Taung Dam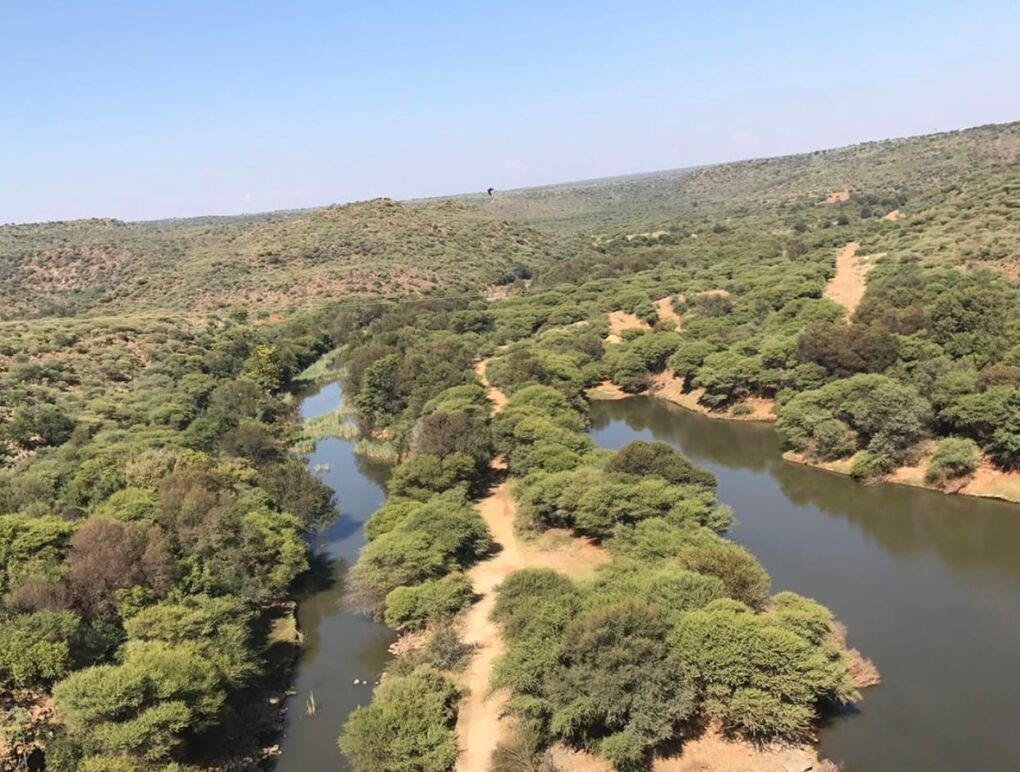 Taung Dam is located 17 km from Kolong River and it's famous for its bass fish.
"Taung" means place of the lion, and was named after Chief Tau of the Bataung people.
It's a great location to go on a fishing day trip or even just enjoy a romantic picnic.
4. Learn about Elephants at the Elephant Sanctuary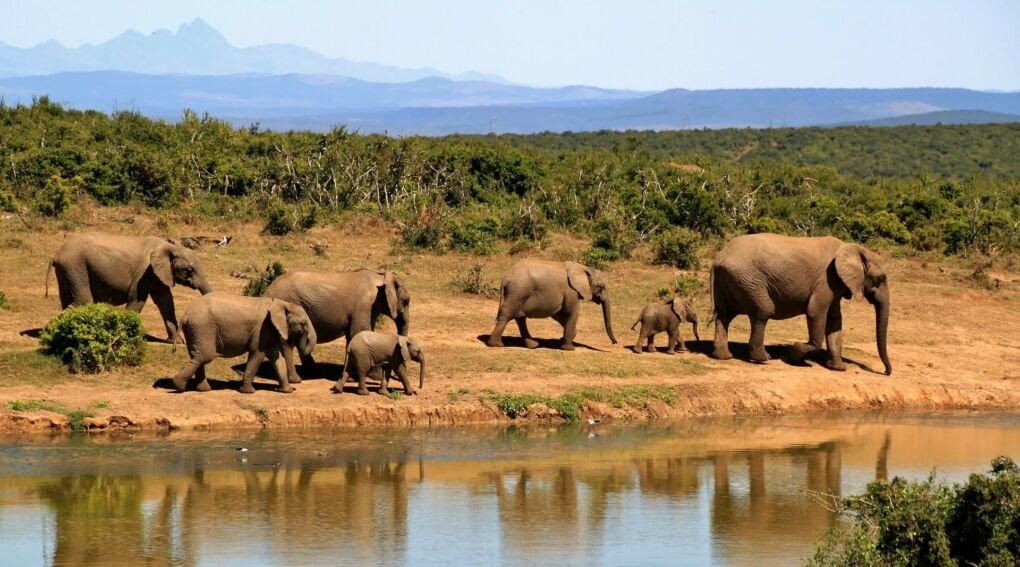 A safe haven for endangered wildlife, Elephant Sanctuary Hartbeespoort Dam provides visitors with a rare chance to interact with one of Africa's largest creatures.
The focus here is on education through interaction, which means that you'll not only have a chance to see the elephants but also touch and feed them.
5. Experience Luxury at Madikwe Game Reserve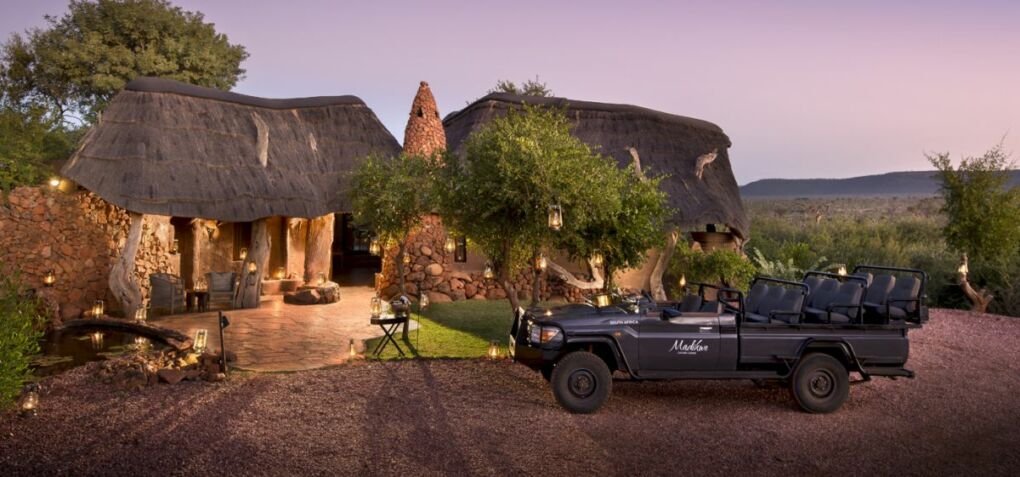 Madikwe is a 5 star Luxury Game Reserve. Located just north of the North West Province near the Botswana border lies the 765-square-kilometer Madikwe Game Reserve, one of South Africa's largest wildlife areas.
The resort was voted as one of Conde Nast Traveler's Top 20 African Resorts in 2019.
Not only does this park have more than 300 species of birds but you can see the Big 5 and endangered African wild dogs, hippos and cheetahs. There are many national parks in South Africa and this of the best private ones!
Access is reserved to guests of its lodges and day visitors, who must book a package through one of the lodges that include a game drive and lunch because independent day visits are not allowed.
There are over 20 lodges in the area but these are the best:
Perfect place to stay in North West for Couples!
Royal Madikwe Luxury Safari Lodge features modern, African-inspired décor and the main clubhouse features a cozy lounge, restaurant and kid's club.
The elegant units offer air conditioning, a minibar and a safe. Some units have a seating area and a viewing deck with a hot tub. Each unit comes with an en suite bathroom and features views of the bush and mountain.
The reserve boasts a variety of wildlife and panoramic views of the African savannah. A massage can be arranged upon request and children can enjoy a variety of activities in the games room.
[maxbutton id="1″ url="https://www.booking.com/hotel/za/royal-madikwe-luxury-safari-lodge.en.html?aid=1558524&no_rooms=1&group_adults=1″ ]
One of my top picks in Madikwe Game Reserve!
Situated in the malaria-free Madikwe Game Reserve, this luxurious campsite features air-conditioned tent suites with a private patio. The communal area comprises of an open-plan lounge, a dining area, and an outdoor pool.
Overlooking Madikwe's valley and the river, the tent suites at Thakadu River Camp come with mosquito nets, tea/coffee facilities, and a private bathroom. The family tent suites have an extra sleeper couch for children.
Children older than 6 years are able to join the games drives on offer and a babysitting service is available for those younger than 6, with prior arrangement, at an additional charge.
[maxbutton id="1″ url="https://www.booking.com/hotel/za/thakadu-river-camp.en.html?aid=1558524&no_rooms=1&group_adults=1″ ]
Located just 10 minutes' drive from the Sterkfontein Caves, Maropeng Boutique Hotel offers air-conditioned rooms. The hotel has a terrace with an outdoor pool and guests can enjoy the on-site restaurant.
The African themed rooms at Maropeng Boutique Hotel feature a patio, a flat-screen TV, and tea-and-coffee-making facilities.
They invited me to stay at this property after it launched and I shared a detailed review. Overall, the staff will make your stay magical!
[maxbutton id="1″ url="https://www.booking.com/hotel/za/maropeng-boutique-magaliesburg.en.html?aid=1558524&no_rooms=1&group_adults=1″ ]
5. Magaliesberg Canopy Tour
Located at the heart of the beautiful Magaliesberg Mountains – the second oldest mountain range in the world (estimated to be about 2400 million years old).
Eleven platforms have been built here which are joined by 10 cable slides to create a "Tarzan and Jane style adventure."
You slide from platform to platform in a zig-zag motion and stops are made at each of the platforms in order to take in the beauty of the area and learn some interesting information and facts from 2 trained guides who accompany you.
The tour is about 2 hours long. The area is home to a variety of plant, bird and animal life including duiker, black eagles, and dassies.
6. Go on a hot air balloon ride safari
This is a big 5 destination where hot air balloon rides, self-drives or guided game drives can be arranged.
7. Get up close and personal with baby monkeys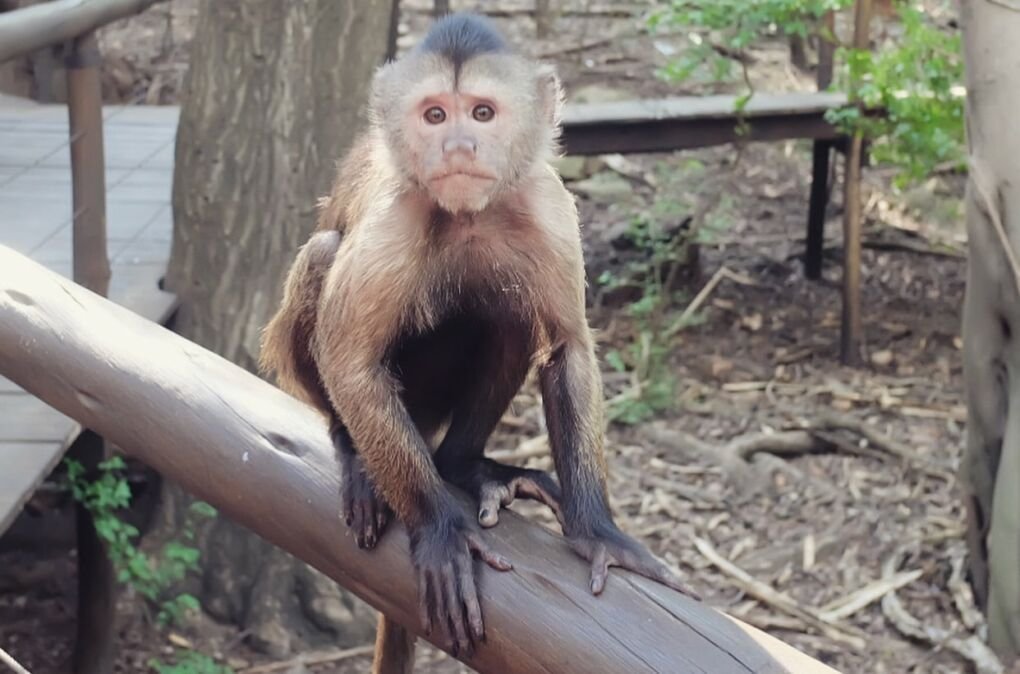 Visit the Bush Babies Monkey Sanctuary nestled in a gorge in the Magaliesberg mountains range.
8. Visit Mafikeng Museum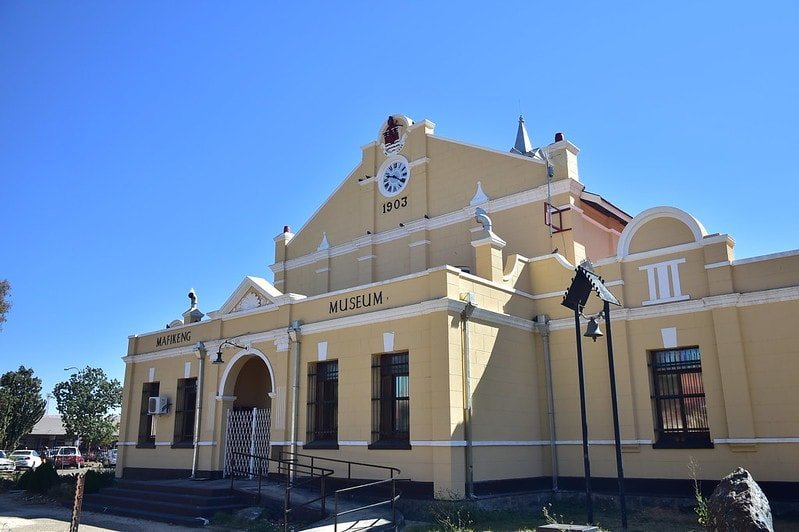 Displays include the tribal origins of Mafikeng, old tools, crafts and herbal medicines used by ancestors.
An entire room in the museum is dedicated to the 1899-1900 siege of Mafikeng during the Anglo-Boer War.
9. Tast some crocodile meat at Kwena Crocodile Farm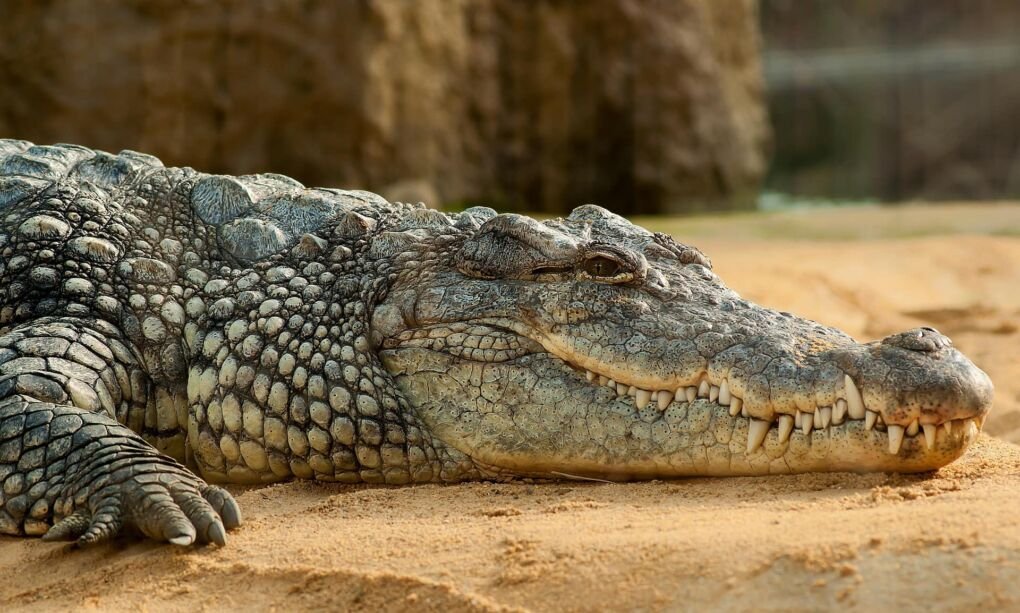 Home to over 2000 crocodile, Thaba Kwena Crocodile Farm in Modimolle is the largest commercial crocodile farm in the southern hemisphere.
Kwena actually means crocodile in Sestswana
They offer guided tours and take you through the life cycle of crocodiles, beginning with an educational film screened in a large auditorium.
The farm is also a leading supplier of crocodile meat in South Africa, you can buy frozen croc fillets to take home or souvenirs from their leather collections.
10. Visit Lesedi Cultural Village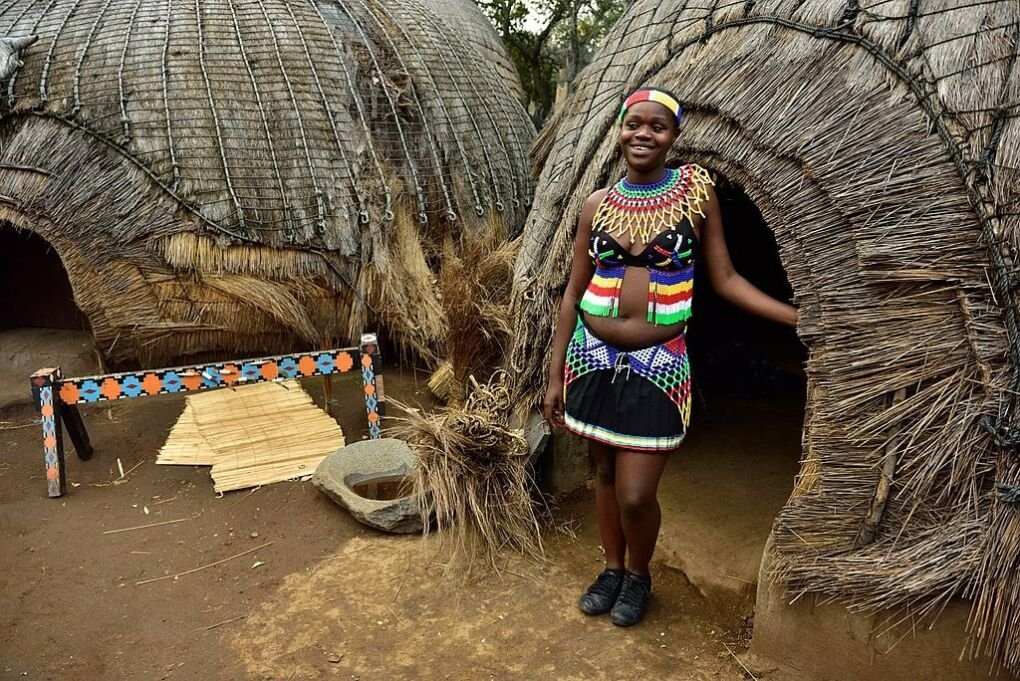 Go on a cultural tour and learn about the different South African tribes. There are different sections of the village devoted to each cultural group!
Representatives from each of the tribes were involved in the building of the different cultural villages, and much care was taken in order to make sure that each representation is as historically correct as possible. Members from the different communities now live in Lesedi, helping to breathe life into their cultures.
Guests to the Lesedi Cultural Village are treated to a tour of the five different cultural areas, as well as traditional food and dancing. The aim of the village is to highlight the differences in the cultures and to showcase to a wider audience the interesting and beautiful cultures of South Africa.
If you really want to go to Sun City, then you should 😀
11. Swim at the fake beach at the Valley of the Waves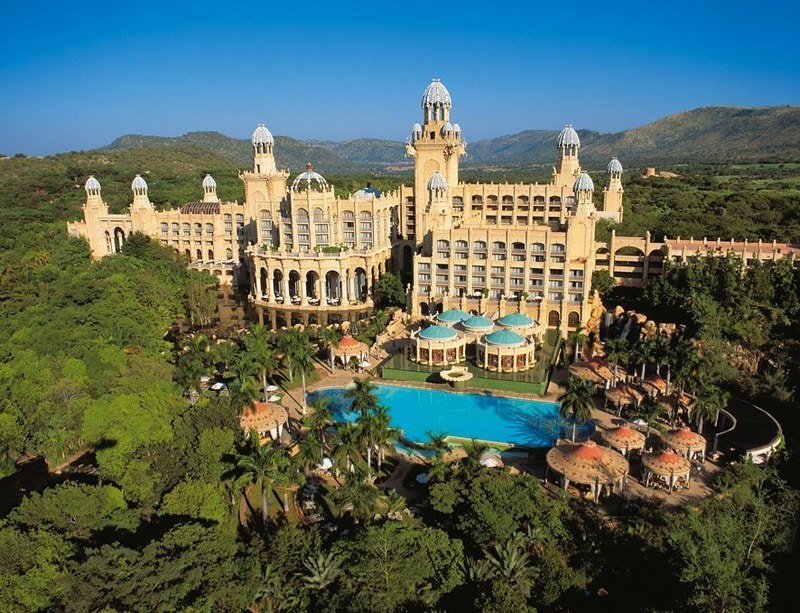 Don't get me wrong! I don't have anything against it, there are many fun things to do in Sun City and many reasons to love the place!
I've been to Sun City many times and I don't think there is any other resort you can compare it too, especially in Africa. It has its own four hotels, casinos, a man-made lake, two Gary Player-designed golf courses, and an entertainment complex. Sun City even has a monorail and buses to get around.
Did you know that Sun City was opened in 1979?
The Sun City entertainment and casino complex built by hotel magnate Sol Kerzner. Today it's owned by Hotel and Casino Group, Sun International. It's a great place to visit in North West especially if you have kids. I just believe the other places and things to do in North West mentioned in the post are worth doing too!
Where to stay in Sun City
The Palace of the Lost City is located in the Sun City Resort, adjacent to the Pilanesberg National Park. It features an exclusive outdoor swimming pool, tropical garden and a Gary Player-designed 18-hole golf course.
All air-conditioned rooms and suites are tastefully decorated in warm African-inspired décor. Each room features a satellite TV, safe and minibar. The en-suite bathroom includes free toiletries. Some units feature a sauna.
The Palace offers a variety of restaurants serving local and international cuisines. Restaurants include Crystal Court serving traditional South African dishes. The intimate, fine-dining Plume restaurant combines local and modern into an Afro-French cuisine creating a tasteful fusion. This stylish restaurant also boasts a Champagne Bar.
The Royal Salon spa features a range of beauty treatments and massages. The resort also boasts a variety of facilities which include a tennis court, casino, and the man-made beach of the Valley of Waves.
[maxbutton id="1″ url="https://www.booking.com/hotel/za/the-palace-of-the-lost-city.en.html?aid=1558524&no_rooms=1&group_adults=1″ ]
The Cabanas Hotel inside Sun City Resort is situated on the edge of the Waterworld Lake. This family-oriented hotel offers a wide range of facilities and activities such as a pool, water world, and mini-golf.
Each room is air-conditioned and is equipped with a flat-screen satellite TV and tea-and-coffee-making facilities. The private bathroom includes a shower with free toiletries.
The Palm Terrace at Cabanas offers a full English breakfast daily. The menus are focused on families and children and there is a play area. The Treasure Island snack bar overlooks the Waterworld Lake.
Other facilities include a children's swimming pool and a bird and animal sanctuary.
[maxbutton id="1″ url="https://www.booking.com/hotel/za/the-cabanas-at-sun-city.en.html?aid=1558524&no_rooms=1&group_adults=1″ ]
Situated in Sun City, 2,300 feet from Valley of Waves and Zip 200 – the world's fastest and longest zip slides reaching speeds up to 160km/h. Bush Bungalows at Sun City Resort features accommodation with free WiFi, air conditioning, a restaurant, and a garden.
The chalet offers a flat-screen TV and a private bathroom with a hairdryer, free toiletries, and shower.
A buffet breakfast is available each morning at Bush Bungalows at Sun City Resort.
[maxbutton id="1″ url="https://www.booking.com/hotel/za/bush-bungalows.en.html?aid=1558524&no_rooms=1&group_adults=1″ ]
---
Get Insurance before traveling to South Africa
Use travel insurance while visiting South Africa so you are covered for theft and medical expenses. There are a lot of adventurous activities to do in South Africa, and it's best to have peace of mind while swimming, hiking and trying some of the best food in the world.
Find out why I recommend World Nomads, check out my World Nomads Insurance review.
Disclaimer: This article contains affiliate links. This means that if you make a booking after clicking on a link, I may receive a small commission at no extra cost to you!