As we slowly make our way through the pine slopes from Seattle towards the northeastern tip Olympic Peninsula, Port Townsend's immense charm begins before we arrive. As we drive in, the rusty road signs give away that it's a small town and also paint the character of the 9000 (more or less) people who currently live here.
Known for its waterfront setting, this was once a disreputable frontier boomtown with lavish Victorian buildings to match, the town's economy spiraled downwards after it was decided not to build the railway out to the peninsula. Subsequent generations couldn't afford to replace the old buildings with shiny new ones, and so they remain, a slightly shabby but incredibly beautiful testament to a bygone age.
Stroll at Chetzemoka Park, the city's first public park which was opened in 1904. The name honors the local Indian leader who befriended Port Townsend's early settlers.
Go on a tour of Jefferson County Historical Museum which housed in the 1892 former City Hall (still equipped with its original jail); exhibits of art and artifacts change regularly.
Visit the historic Fort Worden State Park, originally designed as a military base, it features over 100 structures and a beach. it even served as a filming location for the 1982 movie "An Officer". Today you can rent a house and stay there while on vacation.


Drive by the Jefferson County Courthouse that was built over a hundred years ago. The architecture is something I've never seen before.

Port Townsend is home to one of the oldest breweries in the region. The original Port Townsend Brewing Co. opened shop in 1905. When Washington State passed the prohibition initiative, the brewery was forced to close in 1916. In 1997, the brewery re-opened again.
Visit the captivating Manresa Castle which now serves as an elegant hotel and restaurant.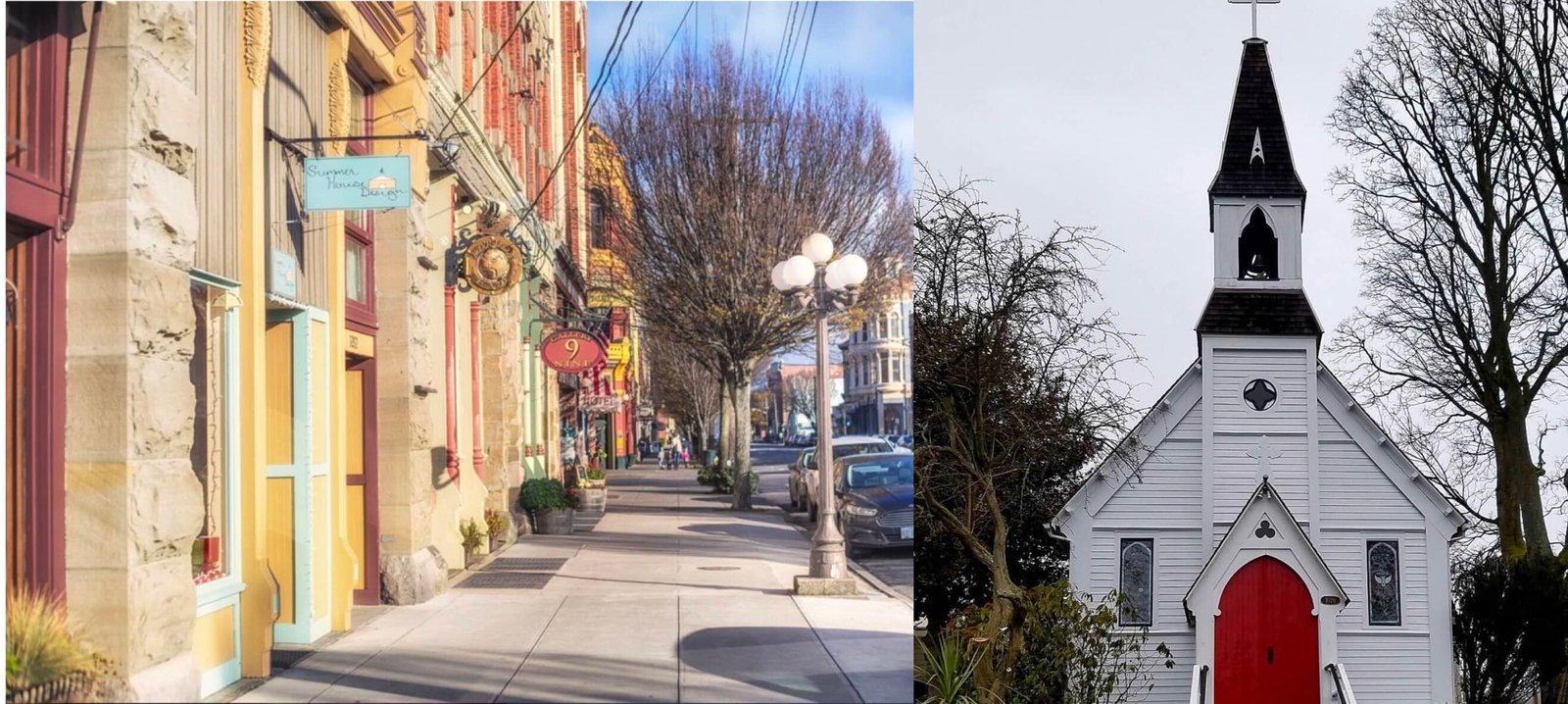 Port Townsend is also home to a multitude of festivals year round, and is visited by people from all over the world.
How to get there
Port Townsend is on the northeast tip of the Olympic Peninsula. It's approximately two hours by car from Seattle, or you can catch a ferry.
When to visit
All year round, but especially during the annual Wooden Boat Festival in Summer.
Where to stay
There are a number of hotels, B&Bs and self-catering houses. We stayed 10 minutes away from downtown with or lovely AirBnB host Helena.
From the Victorian architecture to the amazing scenery, Port Townsend is an absolute must visit!