Are you planning a trip and not sure what are some fun things to do in The Midlands Meander? This picturesque, hilly countryside is considered one of the best road trip routes in South Africa.
Surrounded by horse studs and plenty of European trees. This area became popular during the middle of the 19th century when the British Government allocated land (in the form of a number of farms) in the KwaZulu-Natal province.
In 1985, the region was settled by English farmers settled in what is known today as the Midlands Meander Route.
Where is The Midlands in South Africa
The Midlands run northwest from Pietermaritzburg (The province of KwaZulu-Natal's capital) to Estcourt, skirting the Battlefields to the northeast.
The distance between Johannesburg to The Midlands is about 450KM (5 hours) while it only takes 2 hours to travel from Durban to The Midlands.
Things to do in The Midlands Meander
I've put together an excellent 48 Hours in the Midlands Meander Itinerary and have included suggestions for where to stay and Midlands Meander Restaurants you should visit.
P.S. If you have a bit more time, this 1 week in South Africa Itinerary could come in handy!
Day 1: What to do in The Midlands Meander
8 am – Admire Ceramics at Ardmore
Ardmore Ceramics was founded by Fée Halsted who used her unique skills as a ceramicist and also discovered that she had an aptitude for finding and nurturing talent in others.
You can visit their gallery and walk around the studio where locals handcraft these amazing art pieces that can be found in places like The Buckingham Palace and The White House.
The company has also collaborated with Parisian Fashion House, Hermès to create two limited edition scarfs.
11 am – Terbodore Coffee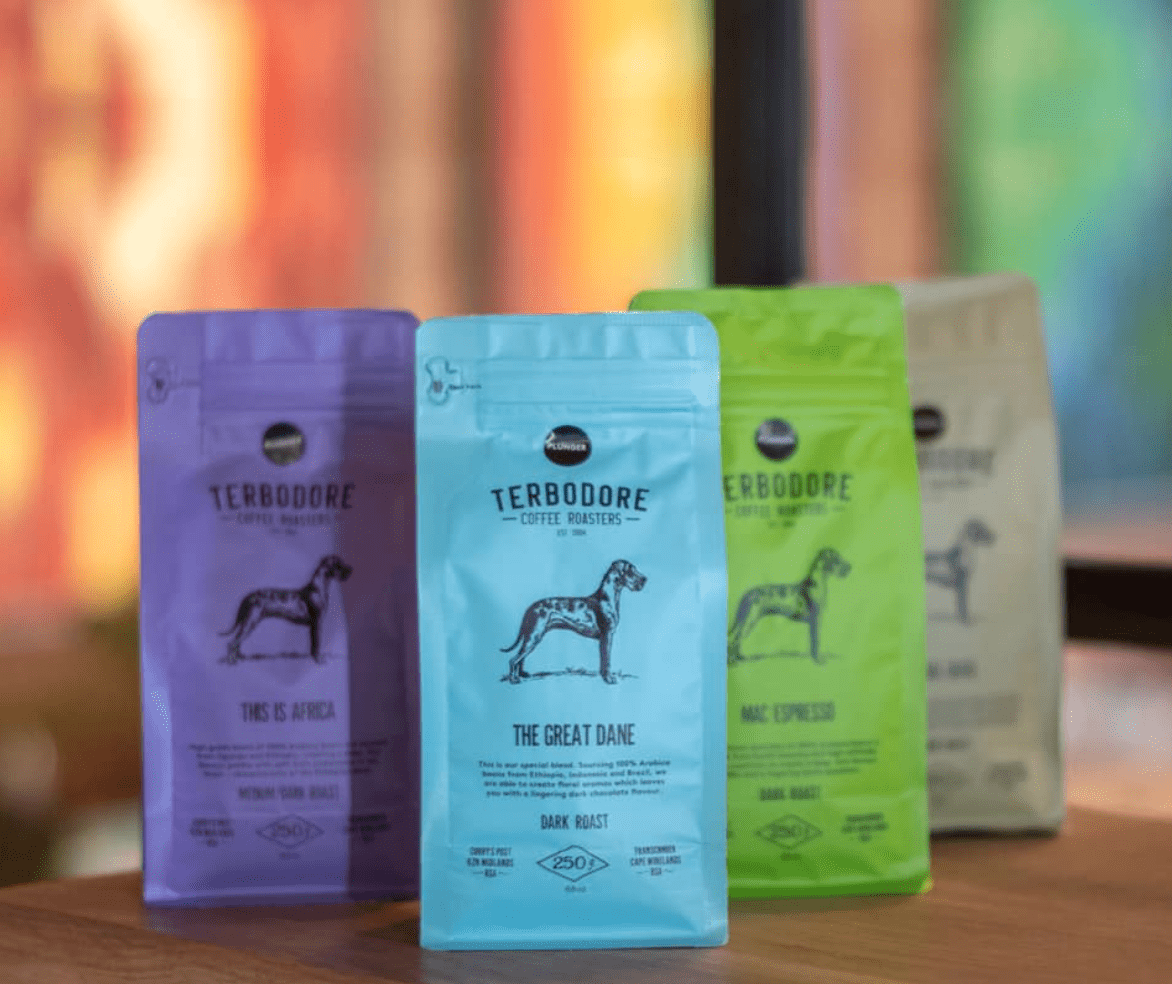 The original Terbodore Coffee Roastery can be found situated in the picturesque meadows of the KwaZulu-Natal Midlands. This is the perfect spot to refuel with artisan coffee in The Midlands.
1 pm – Explore The Midlands Meander Route
Have you ever gone cruising in a Mustang convertible? Need I say more…
The car was perfect for driving from Johannesburg to Howick (470km) and cruising across this region's rolling hills and 80km Midlands Midlands Route. I was pleasantly surprised by its power as it glides forward with ease.
With a 10-speed automatic gearbox, the Ruby Red color is an attention grabber, as I observed people's heads follow the Mustang like a cat's eyes to a laser.
The premium grille upfront is what I like most about the Ford Mustang 2.3L EcoBoost. It allows the car to look premium on the outside rather than just the inside.
3 pm – Swissland Cheese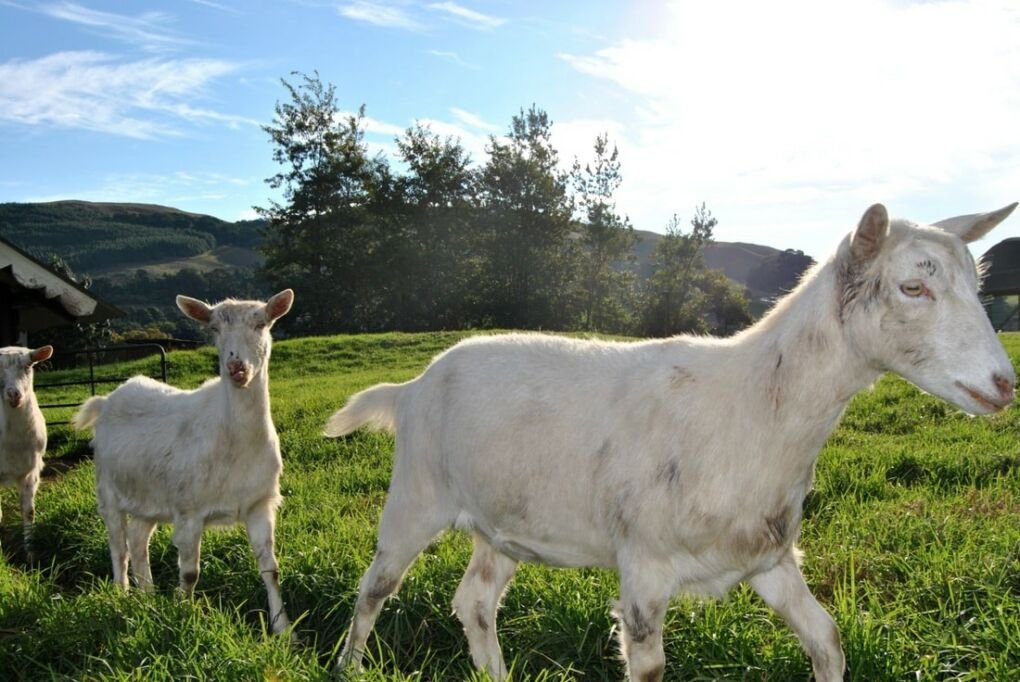 Enjoy a gourmet platter of cheese and wine amongst lush lawns, trees, and goats at Swissland Cheese. It was open in 1992 by Francine Isaac.

The opportunity presented itself in those years when Fran's Family background of dairy farming and her own passion for the farm life she grew up with, came together just before the time when the only cheeses available and know to the South African public, was the Annatto colored Cheddar and Gouda
Today, it's the perfect spot for a picnic and a great place to see a small herd of healthy, happy, free-roaming goats and her award-winning cheeses.
5 pm – Nelson Mandela Capture Site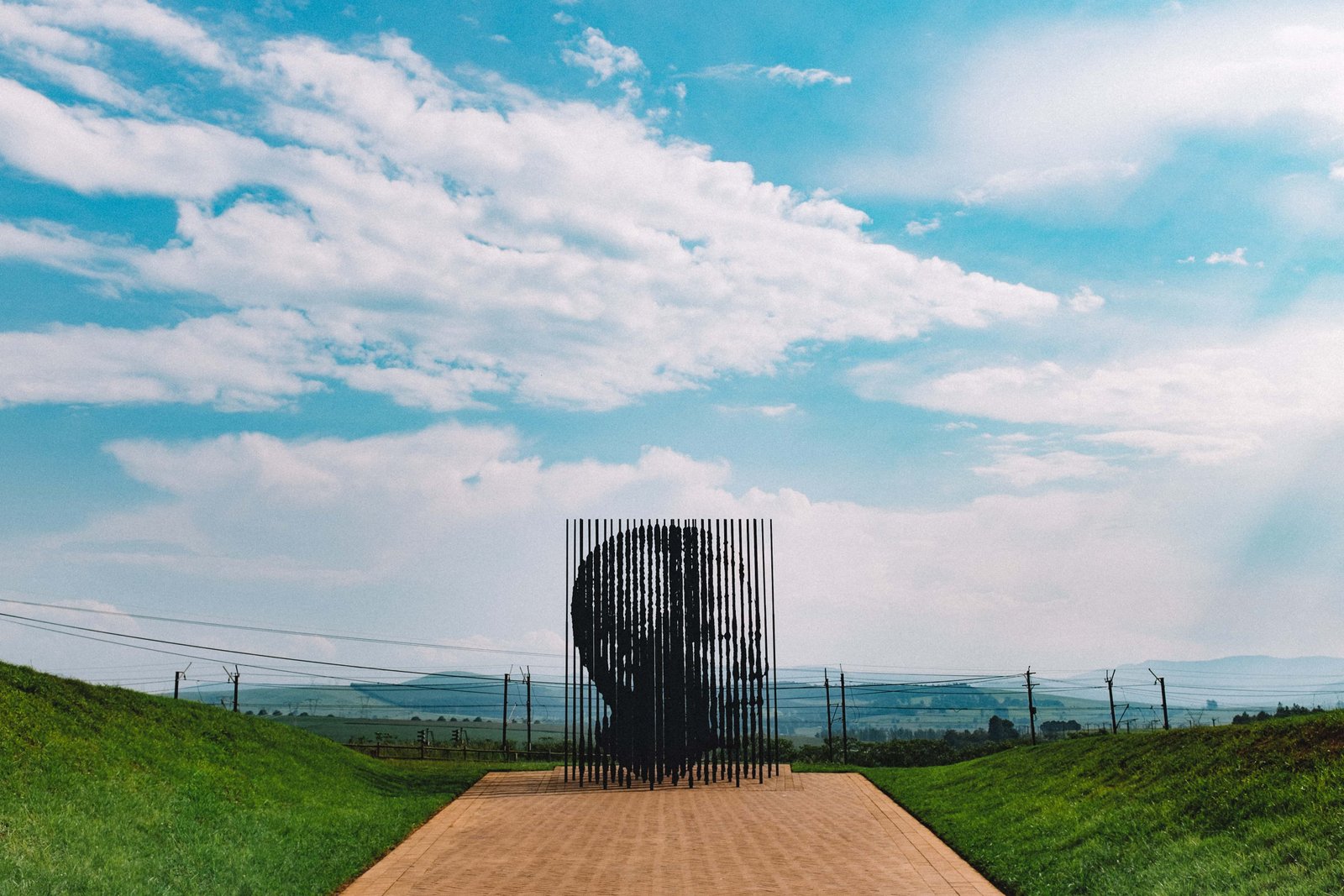 The Mandela Capture Site and Museum are a sobering experience, but a Howick must-see nonetheless! This is the location where Former President Nelson Mandela was "captured" in 1962 before he was sent to trial for treason.
You can wander the silent gardens and you'll find a unique sculpture is set into the KZN Midlands landscape. Also onsite: coffee shop for breakfast and light lunches, gift shop with exclusive merchandise, book shop, and exhibition.
Day 2: Things to do at Midlands Meander
6 am – Hike the Meander
Rise and shine! It's day 2 already and there's so much more to see of The Midlands!. So put on your comfiest pair of shoes and go for a unique morning stroll on the Meander.
Establishments that offer hiking trails on their properties for residents only (We stayed at Hartford House):
Groundcover Leather Company

Inversanda Farm Cottages

Karkloof Canopy Tour

Lemonwood Cottages

Midlands Forest Lodge

Pleasant Places

Rockwood Karkloof Lodges

The Bend
9 am Chase Waterfalls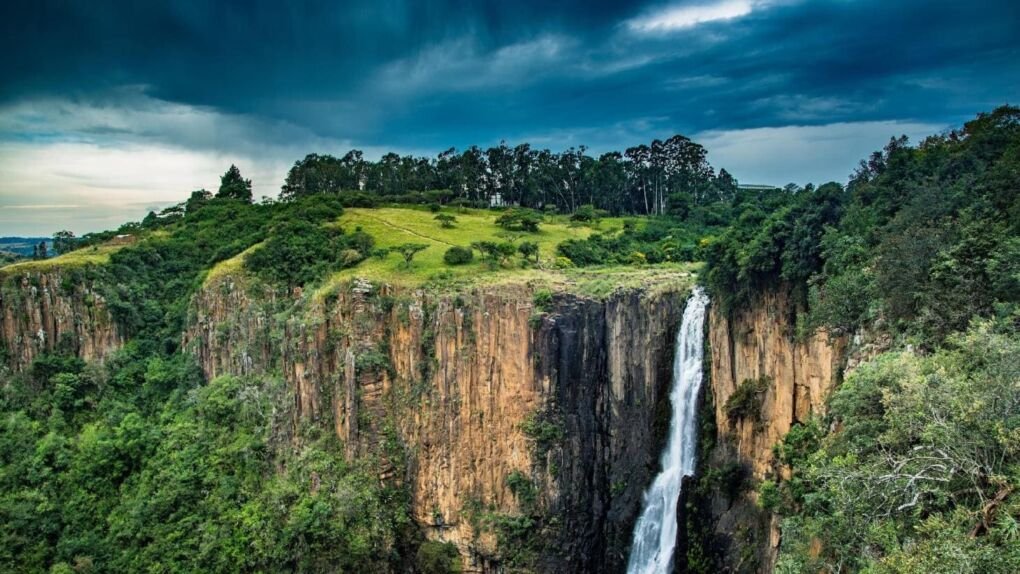 Howick Falls are also known as KwaNogqaza – "the place of the tall one," dates back to when man first inhabited Kwazulu Natal.
This 95-meter cascade into a broiling, restless pool of water, and it's the same height as Victoria Falls on the border of Zambia and Zimbabwe.
This area was marked off by the government and named Howick after the home of British colonial secretary, Earl Grey. A ship purser named Lodge was appointed by the British Government to ferry travelers across the river.
12:pm Culamoya Chimes
Culamoya Chimes is a family run musical instrument store. Most of their chimes are made from powder-coated aluminum tubing and every now and then, they also make wooden chimes from bamboo which have a lovely earthy tone.
They created giant chimes that stand up to three meters long, these massive chimes are supported in metal frames at the edge of their property. Named Love, Forgiveness, Giving. The chimes make a spectacle as they sway in the breeze.
2 pm – Notties Brewery
The Nottingham Road Brewing Company is the oldest independently owned craft brewery in South Africa. This craft beer haven was open in 1996, they have an interactive factory tour and a fascinating gin and craft beer tasting experience.
It's located on the stunning Rawdon Hotel, if you visit this property, you are guaranteed to get a perfectly Instagramable photo and amazing food.
Where to stay in The Midlands
Hotel prices vary depending on availability, time of year, and location. Location-wise, I suggest that you choose an area that isn't too far from Nottingham Road as it's not too far from most of the must-see attractions! I've been to the Midlands three times and this is where I stayed.
Fordoun Hotel and Spa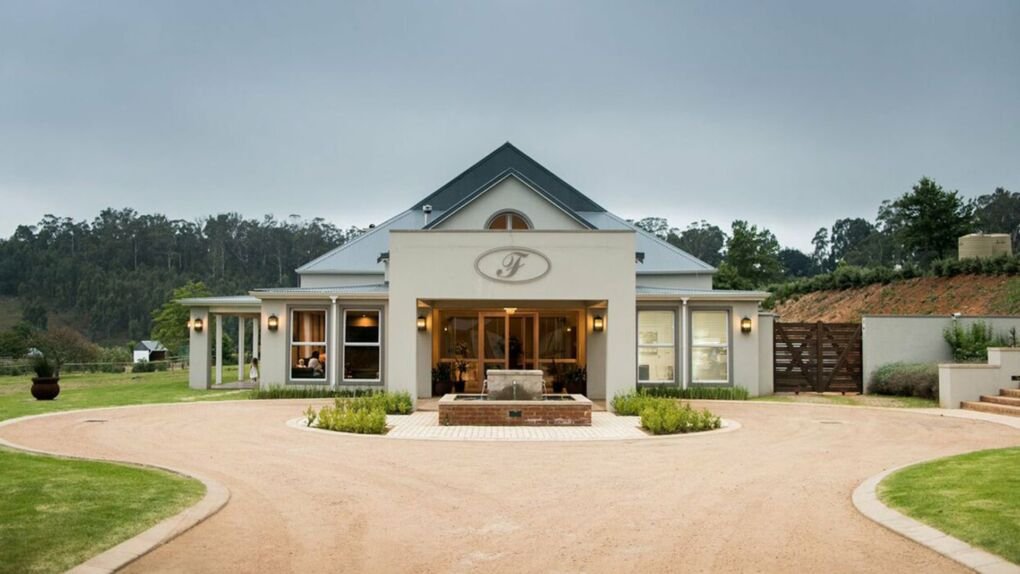 Fordoun Hotel and Spa is an award-winning five-star luxury boutique hotel and spa located near Nottingham Road in the scenic KwaZulu-Natal Midlands.
[maxbutton id="1″ url="https://www.booking.com/hotel/za/fordoun-nottingham-road1.en.html?aid=1558524&no_rooms=1&group_adults=2″ ]
Brahman Hills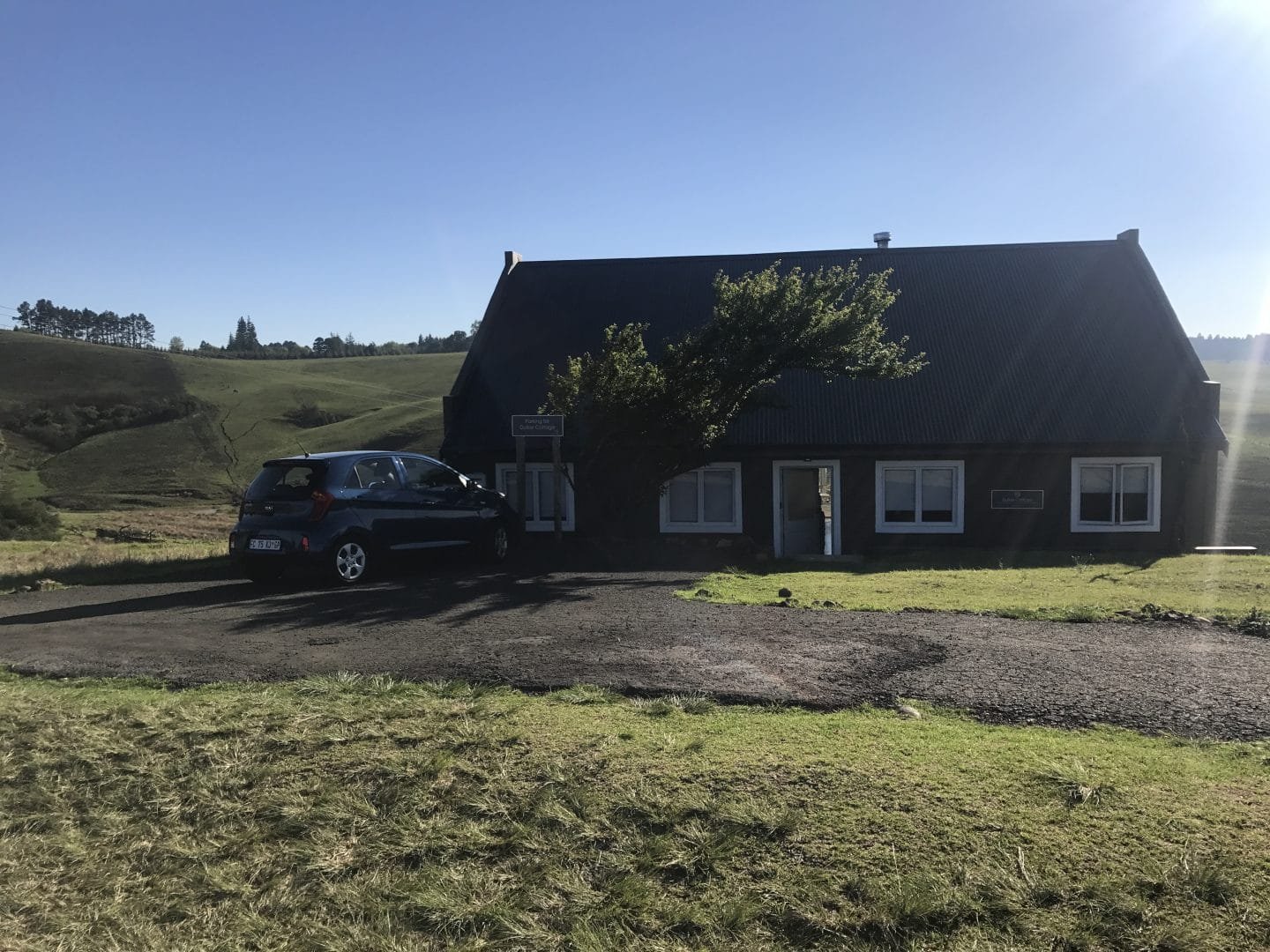 Set in the heart of the Blue Crane Nature Reserve, Brahman Hills Hotel and Wedding Venue offer all who visit it an escape from bustling city life and a glimpse into the Midlands best-kept secret!
At Brahman Hills, you have the option of choosing between staying at the hotel or one of their self-catering cottages.
The hotel has 30 double rooms that boast all the creature comforts you need. From expansive king-size beds (or twin beds), to fully heated en suite bathrooms to keep the chill away on winter days. With standard amenities like WiFi, laundry service, tea and coffee station, and an electric blanket. You will feel right at home when staying at Brahman Hills.
Each individually styled, the cottage has a private deck and jacuzzi, kitchen, and living room for lounging. Their incredible bedrooms offer unforgettable views of the property. The bathroom was stocked with Charlotte Rhys designer toiletries. Brahman Hills is incredibly intimate and private.
Our stay concluded with a visit to the spa, where we were treated to full-body massages. With 8 treatment rooms, a dedicated Manicure and Pedicure room, a Tranquillity Lounge, and a Champagne, Coffee, and Chocolate Bar. The Spa is a must-visit and they have affordable prices.
My favorite thing about staying at this property was the friendly staff, wildlife, and spectacular views!
[maxbutton id="1″ url="https://www.booking.com/hotel/za/brahman-hills.en.html?aid=1558524&no_rooms=1&group_adults=2″ ]
Hartford House
Located in Mooiriver, Hartford House provides 5-star hotel accommodation with valley views of the Drakensberg. Nestled on a historic stud farm in the countryside, the estate has a chapel and conference venue.
The suites at Hartford House are individually decorated and come with a private bathroom, flat-screen TV, and tea-and-coffee-making facilities. Unfortunately, some rooms don't have air conditioning and complimentary WiFi is only available in public areas like the restaurant.
The wellness center provides spa treatments and guests can also enjoy the outdoor pool or make use of the tennis court. Other activities on the estate include stud tours, horse riding, trout fishing, and lawn games such as swingball and croquet.
[maxbutton id="1″ url="https://www.booking.com/hotel/za/hartford-house.en-gb.html?aid=1558524&no_rooms=1&group_adults=1″ ]
Best Restaurants in Midlands Meander
There are many amazing Midlands Meander Restaurants, Here are some of the few that we visited.
Piggly Wiggly
What started out as a small farm stall, Piggly Wiggly has now grown into a formidable force in the Midlands offering a one-stop-shop for all good country experiences. The Coffee Shop serves up generous breakfasts and is the perfect lunch-time spot. From fresh organic food to incredible home decor, ceramic painting, candle dipping, and plenty of kids activities make Piggly Wiggly a great spot to visit!
Open 9 am to 4 pm, daily.
The Windmills Kitchen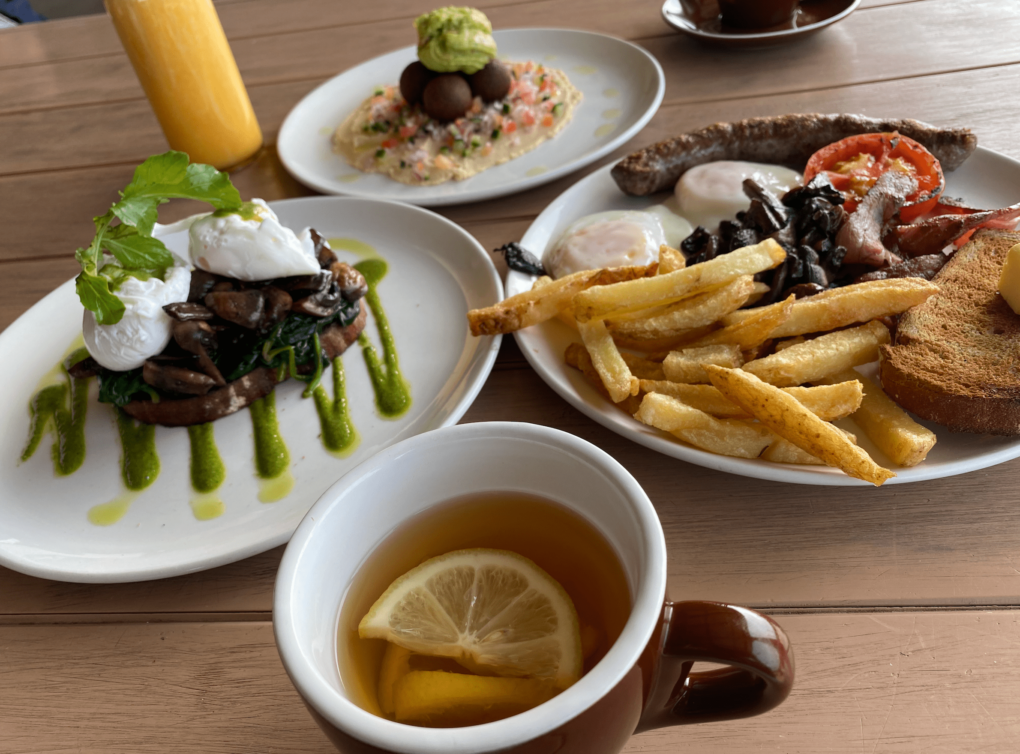 Previously known as The Midlands Kitchen, this Midlands Meander restaurant has over 5 kitchens, including Mexican, Mediterranean, Burgers, Chicken, Pizza, Indian and Vegan and others delivering 135 tastes.
Open 6 am to 4 pm, daily.
89 on Copper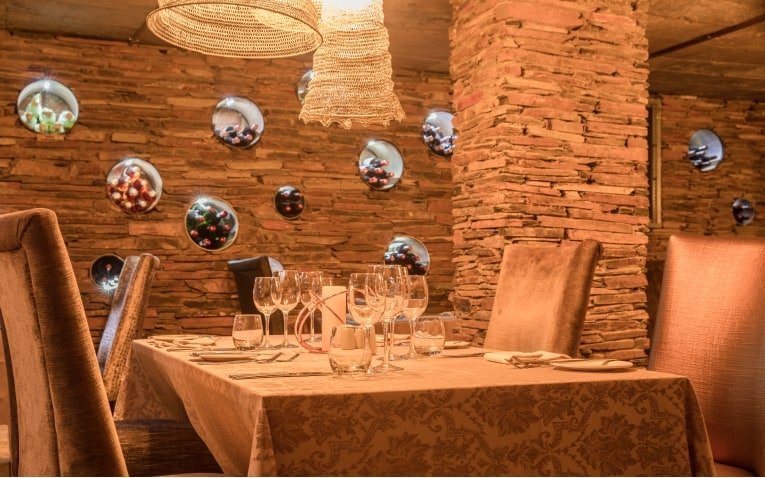 Dinner time was the highlight of my day, served at 89 on Copper – A restaurant in a cellar, and underground bar. Surrounded by raw brick and soft lighting, the mood is set for a night of fine dining and great company
I had a creamy butternut soup with homemade bread as a starter. Pan fried Line fish served with seasonal vegetables and deconstructed cheesecake.
Travel Insurance for South Africa
Use travel insurance while visiting South Africa so you are covered for theft and medical expenses. There are a lot of adventurous activities to do in South Africa, and it's best to have peace of mind while driving, hiking, and trying some of the best food in the world.
Find out why I recommend World Nomads, check out my World Nomads Insurance Review.
Disclaimer: This article contains affiliate links. This means that if you make a booking after clicking on a link, I may receive a small commission at no extra cost to you!