There are some places in the world that keep a piece of you. Places that keep calling you again and again. And despite the number of times you've already been to there, every thought of it makes you want to revisit, yet once again. Sethan, one of the most peaceful villages of Himachal Pradesh, is one such place for me.
Villages of Himachal Pradesh: Sethan Village
I happened to visit Sethan about one and a half years ago, when the idea of trying snowboarding in the Himalayas struck my mind. A quick search on the internet and I found that Pir Panjal range near Sethan is considered to be one of the best places in Indian Himalayas to try backcountry snowboarding. Attracted to the idea, I immediately booked a night bus from New Delhi and reached Sethan the following morning.
The original plan, however, was to stay for a few days, try a bit of snowboarding and return. But it turned out that Sethan wasn't a place I would want to leave in just a few days. My first time in Sethan and I happened to stay for nearly 15 days, exploring the nearby trekking routes, soaking-in all the beauty that this tiny little town had to offer, and meeting happy locals around the area.
Speaking of locals, Sethan is inhabited by a Buddhist community and who are immigrants from Spiti Valley in Himachal Pradesh and the adjoining areas of Tibet. Where staying under the blissful company of affable Buddhists has always remained a significant highlight for me in Sethan, there was, however, something else that kept inviting me to this place again and again, and it was the beauty it had to offer.
Of all the places I've visited in the Indian Himalayas, Sethan remained my favorite for its landscapes. The adjoining Kullu Valley, from its nearly 3000m above the sea level altitude appears as if you're peeking on earth from a spaceship, particularly after sunset when the entire valley starts glowing with with artificial lights.
From Sethan, one can see the towering Dhauladhar ranges surrounding the village – and the river Beas dividing the towering Dhauladhar with the beautiful Pur Panjal, perhaps a few thousand feet down.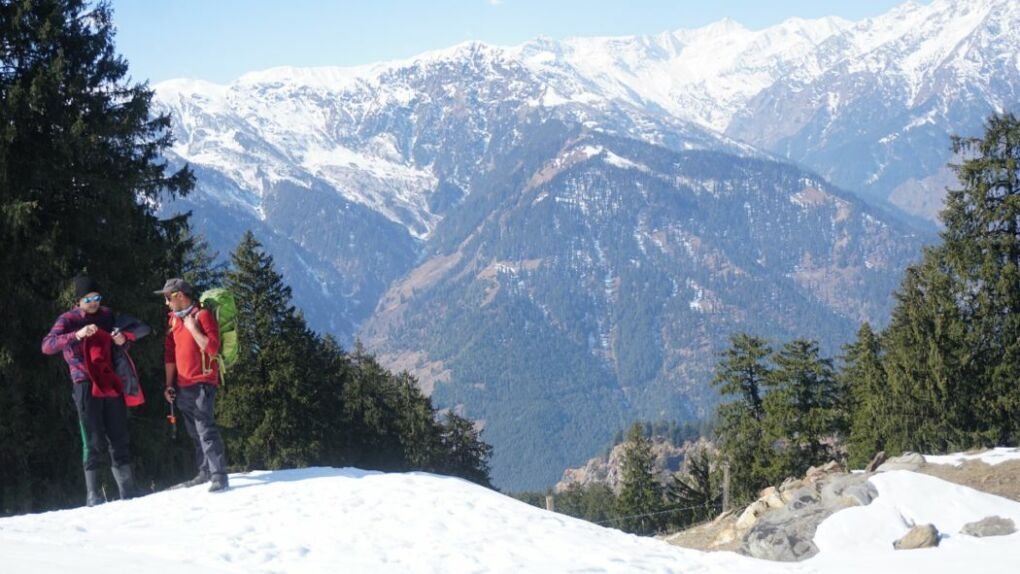 The inhabitants of Sethan are the original migrants from Tibet and Spiti Valley, representing a strong Buddhist community with their original roots of being horse herders in the past. They were given land in the surrounding areas by the then Government of India when Himachal Pradesh was still a part of Punjab.
During winter, most of the locals move to the lower altitude towns in Kullu Valley, leaving Sethan a beautifully deserted town, before moving back in summer again, and resuming their usual farming business. But with its less than 20 houses and a couple of tourist homes Sethan, around the year, remains a beautiful offbeat location meant to relax, unwind and just be!
Things To Do In Sethan Village
Other than exploring the beauty, if you happen to visit Sethan during summer, the best thing to do is trekking and camping. From luxury campsites to something more adventurous, there are enough campsites in Sethan to soak-in the magical views of the Indian Himalayas.
Trekking and hiking is another popular thing, however. It's from Sethan that some of the popular treks, including the popular Hamta Pass trek starts. If you trek a few more days from Hamta pass, you can even end up in Spiti Valley – the original home for people living in Sethan.
Exploring the Tibetan Buddhist culture, with friendly Buddhists sharing contagious smiles, with days on end, is another thing to do in the town.
During winter, Sethan becomes a popular destination to try snowboarding and skiing in the Himalayas, with some of the most beautiful ski slopes in the area. Regular snowfall moreover makes it for the weekend getawayers to enjoy some time with their family under the powdery snow, and a white Sethan.
Sethan, moreover, has enough for passionate stargazers and night photography buffs.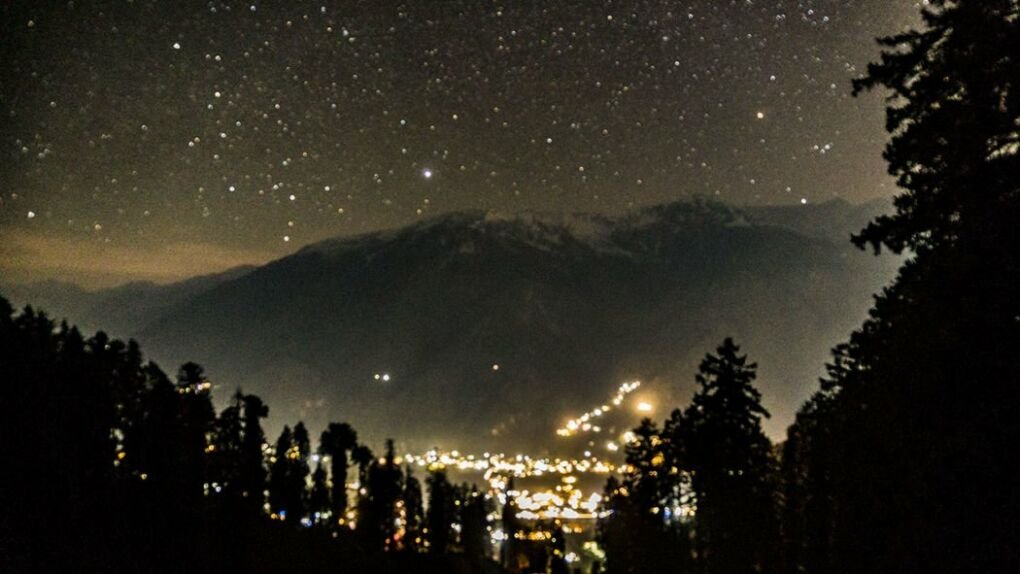 How To Reach Sethan & Where To Stay
Located in Hamta valley, Sethan village is easily accessible from the popular town of Manali, throughout the year. Just get a night bus from New Delhi to Manali, and from Manali, readily available taxis can get you to Sethan in less than an hour. From Delhi, it may take around 13 hours to reach all the way to Sethan and may cost less than 2000 Rupees in total.
If you're visiting Sethan during summer, by far one of the prettiest villages of Himachal Pradesh, camping may just be an ideal thing to try. And for the best views of the adjoining kullu valley and the connecting snow peak mountains, Footloose Camps is going to be my recommended campsite in Sethan.
Guest Post Author Bio
My name is Dev, and I run a travel blog with the name of FootlooseDev. I was a journalism student & started my corporate career as a documentary writer for a local TV channel in Birmingham, England, before returning to India and going footloose and fancy-free. Since 2016, I've been travelling around the world and writing about my journeys.