Planning on visiting Zambia and not sure what to expect? Zambia is known for its amazing hospitality and superb wildlife, the country has 20 National Parks, bird sanctuary and the Mighty Victoria Falls are some of the country's most sought after tourist sites
There are many facts about Zambia to known like, it's one of the most water-rich countries in Africa, with 5 vast lakes, 3 major rivers, 17 waterfalls, and various wetland areas. Zambia occupies a central position in the sub-Saharan region, which is the summer-rainfall belt of southern tropical Africa.
Zambia is one of the best places to go on safari in Africa and the country is also known for its amazing Zambian dishes.
Where is Zambia
Zambia is a country in SubSaharan Africa. It is a landlocked country between Angola in the west, Namibia, Botswana and Zimbabwe in the south, Mozambique, Malawi and Tanzania in the east, and the Democratic Republic of Congo in the north.
How to get to Zambia
Depending on which country you are traveling from, Zambia is reachable by air, rail or car.
There are 21 Airports in Zambia but most visitors to Zambia will either arrive in Lusaka or Livingstone. Being the capital, Lusaka is served by a number of international airlines, with many travelers flying here directly from Johannesburg (South Africa), Nairobi (Kenya) or Dar es Salaam (Tanzania).
Kenneth Kaunda International Airport (IATA: LUN,) is an international airport in Lusaka, Zambia. It was officially known as the Lusaka International Airport before being renamed in 2011 in honor of Kenneth Kaunda, the nation's first president. The airport is about 30km from the city center and we can organize your transfers.
Best time to visit Zambia
Zambia's climate is mainly a tropical climate with a rainy season from October to April.
| Best Month to visit Zambia | Season | Crowds | Cost of Vacation in Zambia |
| --- | --- | --- | --- |
| Visiting Zambia in January | Wettest month | Low | Low - many camps close down) |
| Traveling to Zambia in February | the parks are very quiet | Low | Low |
| Visiting Zambia in March | animals are harder to find because | Low | Low |
| Visiting Zambia in April | best time for watching birdlife, including migratory bird | High | High |
| Visiting Zambia in May | Beginning high seaso | High | High |
| Visiting Zambia in June | best time to see Victoria Falls | High | High |
| Visiting Zambia in July | pleasant temperatures | High | High |
| Visiting Zambia in August | best weather | High | High |
| Visiting Zambia in September | parks not crowded, except Victoria Falls | High | High |
| Visiting Zambia in October | very hot in low-altitude park | Moderate | Moderate |
| Traveling to Zambia in November | Start of Wet Season (Summer) | Moderate | Moderate |
| Visiting Zambia in December | The landscape is greener | Low | Low |
Interesting facts about Zambia
Here are some facts to know before visiting Zambia for the first time.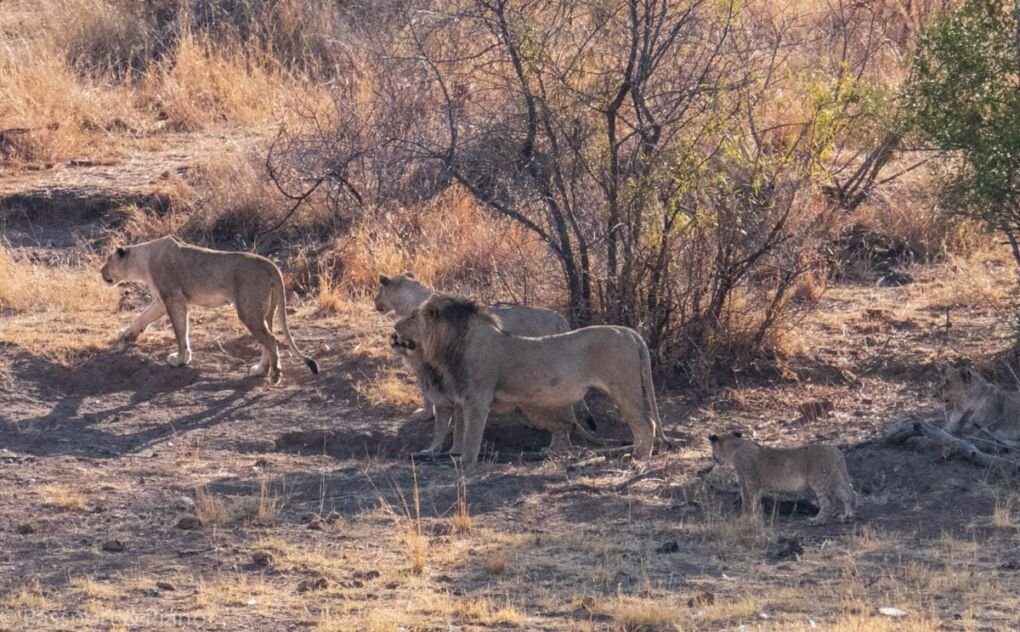 Named after a river
From 1911, Zambia was previously known as Northern Rhodesia. It was renamed Zambia at independence in 1964. The new name of Zambia was derived from the Zambezi river (Zambezi which means "Grand River").
The Zambezi is the fourth-longest river in Africa, after the Nile, Congo, and Niger Rivers.
One UNESCO World Heritage Site
Zambia has a waterfall shared among the two countries known as Victoria Falls. This waterfall, formed by the Zambezi river, is located at the border of Zambia and Zimbabwe. Half of the waterfall is located in Mosi-oa-Tunya National Park, Zambia's only UNESCO World Heritage site.
The park covers 66 square kilometers (25 square miles). Mosi-oa-Tunya National Park provides a home for numerous wildlife species and a variety of birds.
Home to 20 National Parks
About 30% of Zambia's 752 614 square kilometers is reserved for wildlife. There are 20 national parks and 34 game management areas in the country. South Luangwa, Kafue, and Lower Zambezi rank among the finest game parks in the world.
Kafue National Park is Zambia's largest National Park and the 2nd largest in the world after Kruger National Park. It covers an area of over 22,500 square kilometers in Western Zambia (about the size of Wales).
73 languages spoken
Although Zambia gained Independence from the United Kingdom in 1964. English remains the official language of Zambia.
David Livingstone's heart is buried in Zambia
Dr. David Livingstone was a Scottish explorer, abolitionist, and physician who is famous for being the first European to discover Victoria Falls on 16 November 1855. Although the locals call the falls Mosi-oa-Tunya which means "smoke that thunders", he renamed the falls after his Queen Victoria. Victoria Falls are famous for being the largest waterfall in the world.
When he died, his heart was removed from his body buried under a Mvula tree before the rest of his body was transported to England.
Home to the world's biggest man-made lake
Lake Kariba is the world's largest man-made lake by volume, but not by surface area. The reservoir covers 2,150 square miles and is approximately 140 miles long by 20 miles wide.
Lake Kariba is located between Zambia and Zimbabwe. Studies have shown that the massive amount of water even caused seismic activity in the area, resulting in several earthquakes!
Important Zambia Laws to know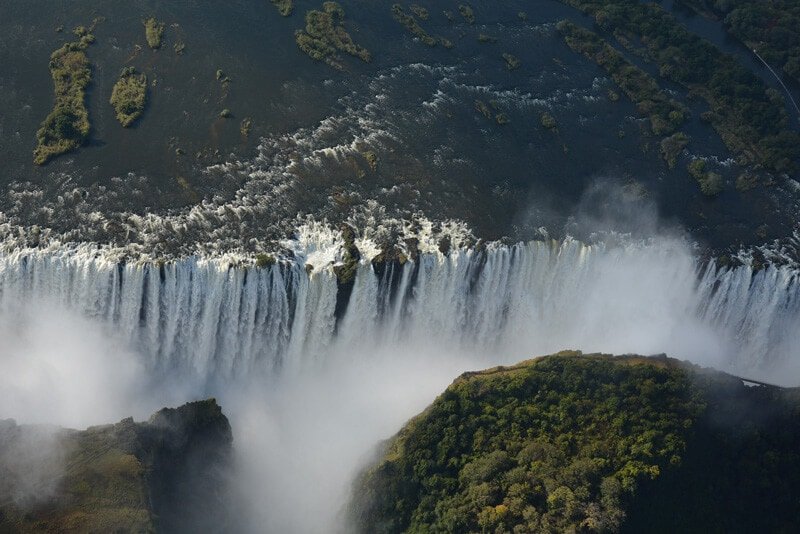 Here is a list of things you should never do in Zambia.
Drugs in Zambia
The possession of drugs, including recreational drugs such as marijuana, is illegal in Zambia. Drug use and trafficking are also offenses and punishments can be severe.
The possession of more than 0.5 grams of an illegal substance can constitute drug trafficking in Zambia. This could lead to 25 years in prison.
Photography in Zambia
It's illegal to photograph around military zones, military personnel, government buildings, Kariba Dam and transport hubs in Zambia.
Don't Dress like the military
Dressing like the police or military in Zambia is a violation of the State Security Act, CAP 111, Section 6(1)(a) of the Laws of Zambia, that states "any person without lawful authority who uses or has in his possession, imports or manufactures any uniform of the Defence Force or the Police Service or any other official uniform or any dress closely resembling the same as likely to deceive or falsely represent himself to be a person who has been entitled to wear any such uniform, shall be guilty of an offense and liable of conviction to imprisonment for a minimum of fifteen years."
Wildlife Trafficking in Zambia
It's illegal in Zambia to buy, possess or transport animal products such as:
rhino horns
tortoise shells
elephant ivory
skin and tusks of any animal
This is punishable with sentences of between five and ten years imprisonment with no option of a fine.
---
More Amazing Zambia Travel Guides
---
Travel Insurance for Zambia
Use travel insurance while visiting Zambia so you are covered for theft and medical expenses. There are a lot of adventurous things to do near Victoria Falls, and it's best to have peace of mind while driving, hiking and trying some of the best food in the world.
Find out why I recommend World Nomads, check out my World Nomads Insurance review.
Disclaimer: This article contains affiliate links. This means that if you make a booking after clicking on a link, I may receive a small commission at no extra cost to you!