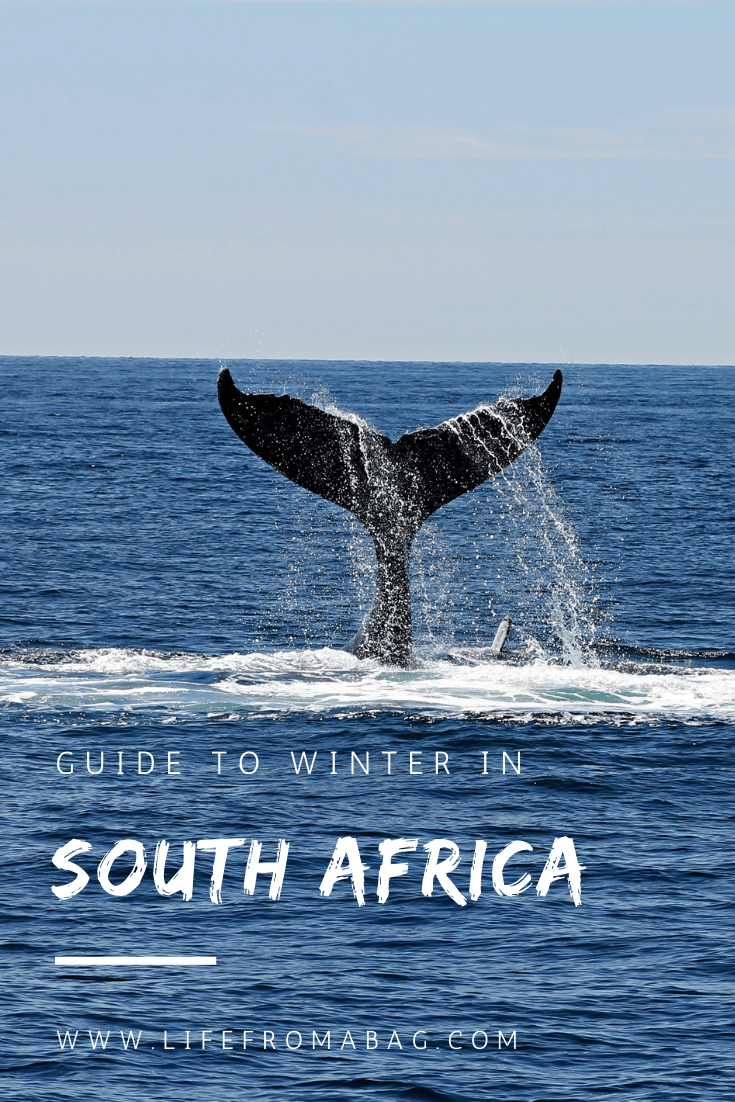 If you're wondering when is Winter in South Africa? You've come to the right place!
Visting South Africa in Winter can be a magical and memorable experience you won't forget! The weather during winter in South Africa is generally dry and cool, with snow falling in the mountainous regions.
Winter in South Africa is generally defined as June to August, this is when it's summer in Europe and the Americas.
Winter is the best time to visit South Africa for Safari meaning you will get the opportunity to see more animals, as they tend to spend a lot more time together around rivers and waterholes during the colder months. Winter in South Africa is also whale watching season, wildflower season, and there are fewer crowds.
With a few tips and this handy guide by your side, you will be off to an enjoyable trip to the Mzansi during the winter months.
When is Winter in South Africa
South Africa is located entirely in the southern hemisphere. Countries in the south include most of South America, one-third of Africa, all of Antarctica, a small sliver of Asia (parts of Indonesia), and all of Australia/Oceania.
The seasons in the Southern Hemisphere are the opposite of those in the Northern Hemisphere. This means winter months in South Africa are: June to August.
Average South Africa Winter Weather
The average weather in South Africa in winter is chilly with rain on the Southern coast (Cape Town Region). Yes, It does snow in South Africa in winter but you won't find it every year and when it snows, it only does so in the mountains.
The average morning temperature is 6°C-10°C/42°F-50°F. Afternoons will be pleasant with temperatures around 23-25°C/73-77°F. Evenings tend to be cool.
While it doesn't rain in other cities it's important to remember that the Western Cape Province gets all of its rain in winter. The winter weather in Cape Town is always unpleasantly windy, cold, and wet
Avg. June Temperatures For South Africa: 4°C (39.2°F) and 16°C (60.8°F) – this is the coldest month in South Africa.

Avg. July Temperatures For South Africa: 7°C (44.6°F) – 18°C (64.4°F)

Avg. August Temperatures For South Africa: 9°C ( 48.2°F) – 23°C (73.4°F)
Things to know before visiting South Africa in Winter
Here are some things to know before planning your winter in SA trip.
When is winter in Africa
Is it ever cold in Africa? Winter in Africa depends on which country you are visiting! Some African countries are in the northern hemisphere while some are in the southern hemisphere, so winter in Africa is in different months. All African countries have a winter season, although it might not be as cold as it is on other continents, Africa has four seasons.
Start of winter in South Africa
Winter in the Southern Hemisphere begins on 20 June.
The warmest place in South Africa in winter
Durban is the warmest place in South Africa in Winter. The average Durban Winter temperatures are High 23°C (73.4°F), Low 12°C (53.6°F)
When does winter end in South Africa
Officially, winter in South Africa ends on the 22nd of September but it's usually warmer by the end of August and in school, we actually used to celebrate the first day of spring on the 1st of Septemeber.
What To Pack For Winter in South Africa
If you are heading to South Africa in the winter, there are a few packing tips we suggest you adhere to! Visiting SA in winter is quite enjoyable and magical, but you need to stay warm and dry if you're on the West Coast.
The main thing to know about South African Winters is that it's relatively cool in the mornings and evenings and it's sunny throughout the day, so dressing in layers is key! This way, you can easily go from warm out on the streets of South Africa to comfortable inside a building. If you get too warm or too cold, simply add or take away a layer until you feel better.
Your Winter South Africa Packing list should include:
Long-sleeved shirts

Sweaters

A scarf

A jacket and raincoat, especially if you're visiting coastal cities like Cape Town

Closed shoes
Places to visit in Winter South Africa
Visiting South Africa during the winter presents a unique opportunity to explore parts of the country that you may have otherwise passed up. While the weather is cold and possibly inclement, head indoors to one of the many things to do in the city!
If the weather is great, you can take to the streets and explore, all while being dressed appropriately! Whether you are looking to spend 7 days in South Africa or have more than a week or more to visit, there is plenty to see and do!
---
Best winter holiday destinations in South Africa
---
Best things to do in South Africa in Winter
Whether you want to go for a self-drive safari in South Africa or you want to explore the vineyards or eat your way through the country. There are many fun winter activities in South Africa for all age groups.
Head Indoors And explore One Of The Many South African Museums
Visiting South African museums is the perfect activity to do in winter if the weather gets bad because it allows you to spend a great deal of time indoors without ever getting bored.
If you are visiting the Apartheid Museum, make sure to buy a ticket in advance to avoid long queues. Alternatively, you can also visit the Constitutional Hill in Johannesburg – This used to be a prison and military fort but now hosts the country's Constitutional Court.
The District Six Museum is an institution for challenging the distortions and half-truths which propped up the history of Cape Town. South Africa's very first synagogue (the Old Shul) – South African Jewish Museum was built in 1863, and its another Cape Town landmark to visit.
Attend the National Arts Festival
The National Arts Festival in Grahamstown is held every July in the Eastern Cape Province. It is the largest arts festival on the African continent and one of the largest performing arts festivals in the world by visitor numbers.
Go Whale Watching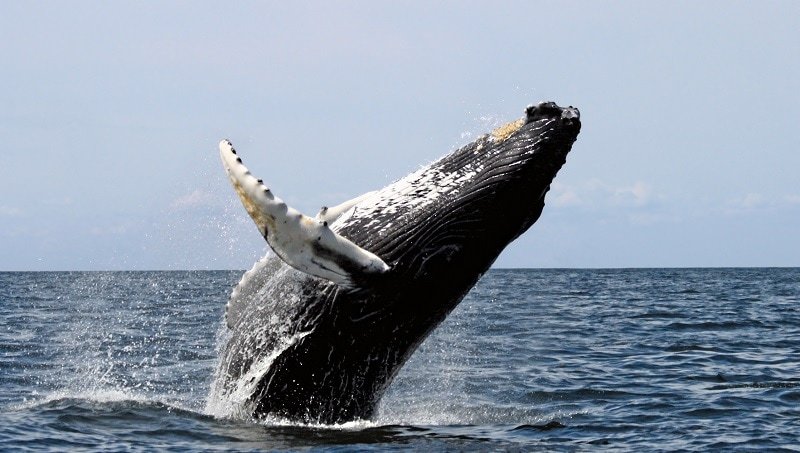 Winter months in South Africa are the best time to go shark cage diving or whale watching. These mammals come to the South African coastline to mate and calve.
The small seaside town of Hermanus is renowned for being one of the best places in the world to see whales. You can go on Whale-watching boat trips or spot whales from the Hermanus Cliff Path – 12 km (7.5 miles) coastal path winds along the cliff tops between Hermanus's New Harbour in the west and Piet-se-Bos in the east.
Kruger National Park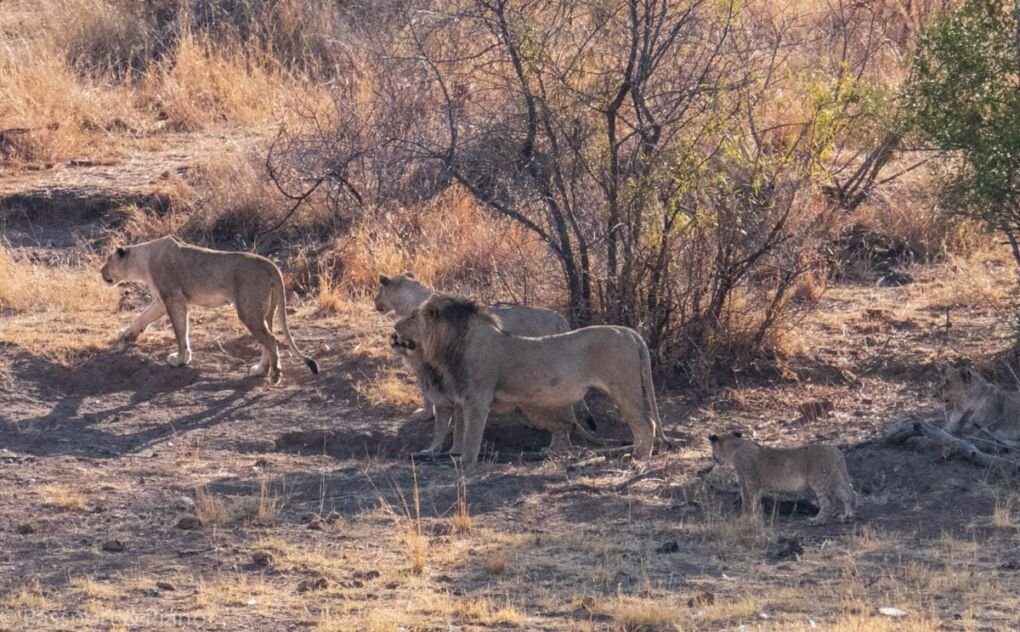 Visiting Kruger National Park is a must during any season in South Africa. The best part of visiting Kruger in Winter is that there are fewer crowds and animals are more active.
With nearly 2 million hectares of unrivaled diversity of life, forms fuse with historical and archaeological sights, Kruger is the largest national park in Africa and home to the big 5:lions, leopards, rhinos, elephants, and buffalos.
Hiking at Blyde River Canyon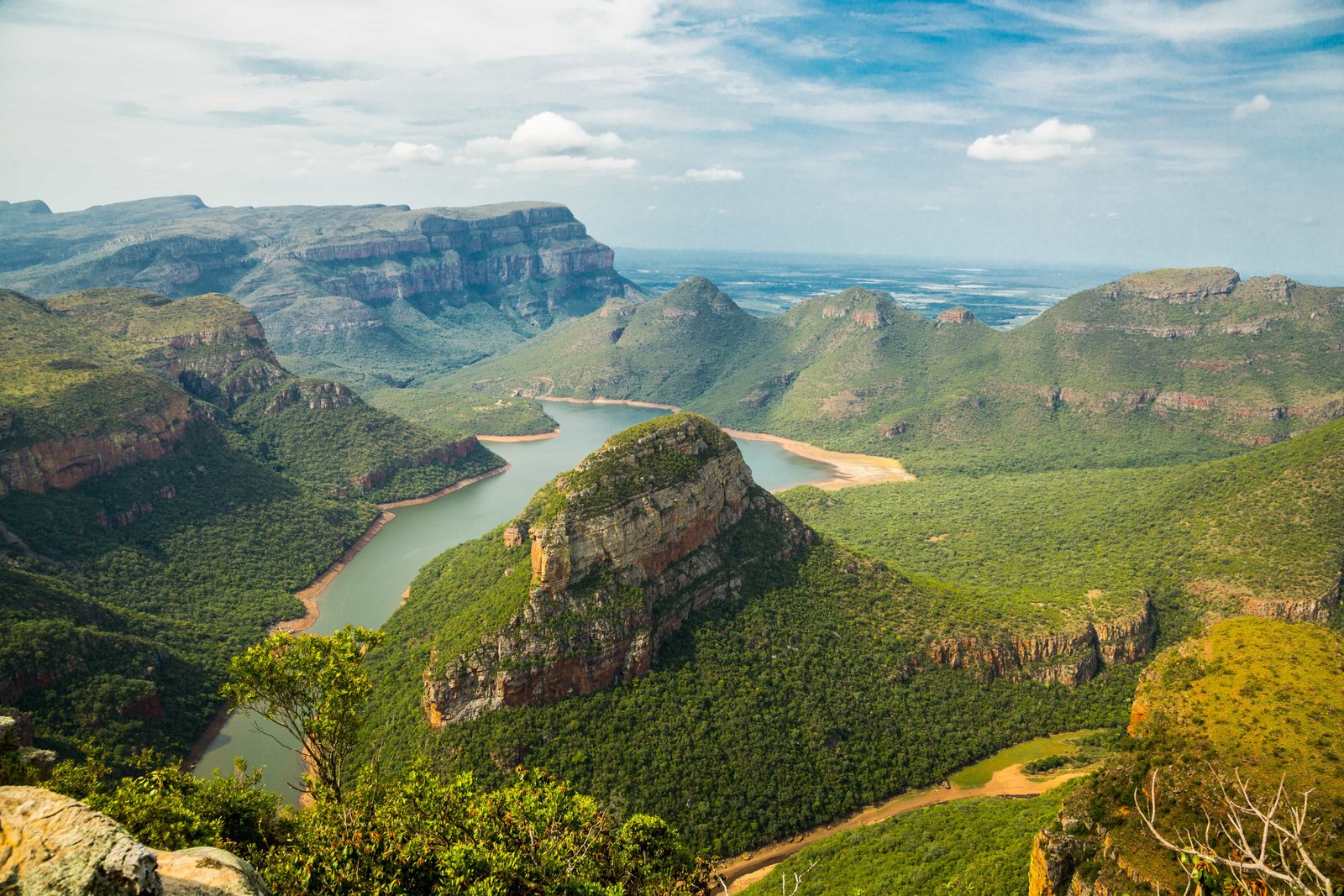 Blyde River Canyon is one of the largest canyons on Earth and on every list of places to visit and things to do in Mpumalanga South Africa. While it may be the largest 'green canyon' due to its lush subtropical foliage, it also has some of the deepest precipitous cliffs of any canyon on the planet.
Nestled between the majestic Drakensberg Mountains and the sparkling clear waters of the Blyde River. Hiking Blyde River Canyon should be on every South African Bucket List!
Find snow at Matroosberg
The Matroosberg Nature Reserve lies 35 kilometers outside of Ceres on the farm Erfdeel – a working fruit, vegetable, and protea farm, just two hours' from Cape Town.
This is one of the best places to visit to see snow in South Africa in winter. There are fun activities like Snowboarding; paintball; quad bikes; farm tours; cherry-picking; horse riding for both adults and children.
Ski at Tiffindel Ski Resort
Tiffindel is the only Ski Resort in South Africa. Visitors are guaranteed at least three months guaranteed skiing per year (June-August); ski lifts, shop, a range of slopes; snow fun-park with rails and jumps, gluhwein and schnapps at South Africa's highest pub.
This is one of the best South Africa winter destinations for families as they also offer babysitting and daycare facilities for children under 6.
See wildflowers on the Namaqualand Flower Route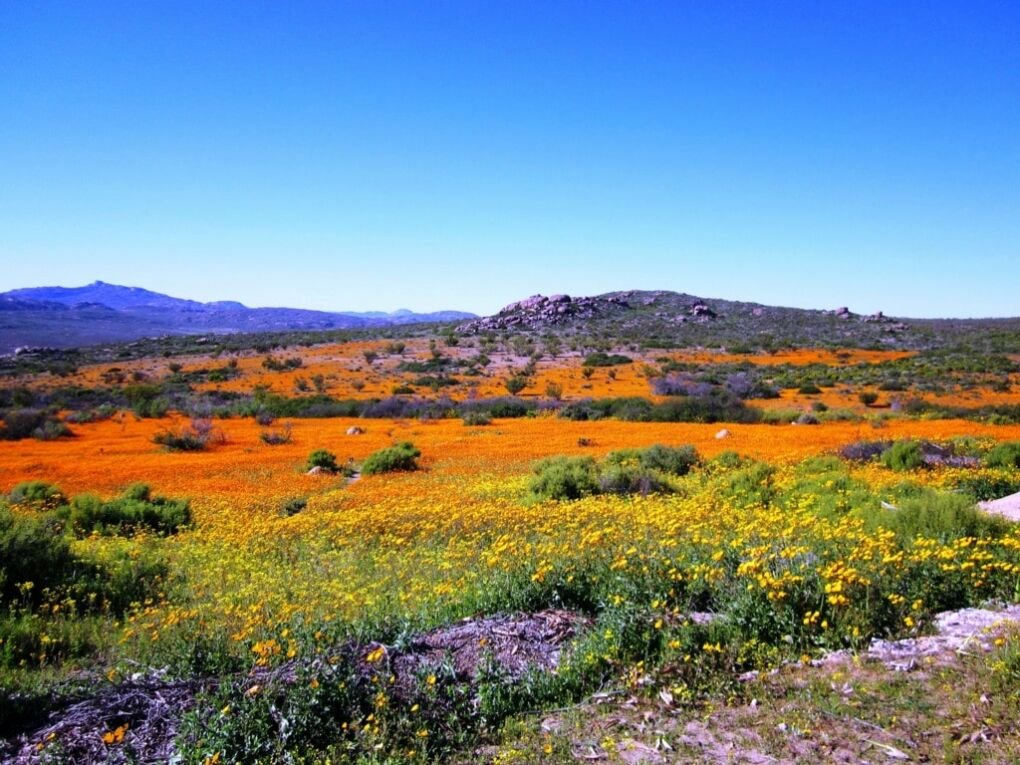 Namaqualand lies roughly 5 hours north of Cape Town and this arid region of Namibia and South Africa extends along the west coast over 1000 kilometers and covers a total area of 440 000 square kilometers. Wildflowers bloom in this region during June in South Africa.
The spring wildflowers are a phenomenon that never ceases to amaze and delight, even for those who live there. With over 4000 different plant species, you'll need at least 2-3 days to explore this region.
Travel Insurance for South Africa
Use travel insurance while visiting South Africa so you are covered for theft and medical expenses. There are a lot of adventurous activities to do in South Africa, and it's best to have peace of mind while diving, hiking and trying some of the best food in the world.
Find out why I recommend World Nomads, check out my World Nomads Insurance review.
Disclaimer: This article contains affiliate links. This means that if you make a booking after clicking on a link, I may receive a small commission at no extra cost to you!