Wetlands in South Africa play an important part in river catchments both directly and indirectly by contributing to flood control, drought relief, water storage, sediment & nutrient retention and export, soil protection, water purification, erosion control, sustained stream flow, food security, fish nurseries, groundwater recharge, reservoirs of biodiversity, wetland products, cultural value, recreation & tourism, climate change mitigation and adaptation amongst others.
South Africa currently has 26 sites designated as Wetlands of International Importance (Ramsar Sites), with a surface area of 563,005 hectares. Wetlands in South Africa make up only 2.4% of the country's area, but 48% of wetland ecosystem types are critically endangered. South Africa has lost approximately 50% of the original wetland area.
Approximately 300 000 wetlands remain, making up only 2.4% of South Africa's area. Of South Africa's 791 wetland ecosystem types, 48% are critically endangered, 12% are endangered, 5% are vulnerable, and 35% are least threatened to make wetlands the most threatened ecosystems of all in South Africa.
Exploring wetlands is one of the best things to do in Cape Town, Johannesburg, and their surrounding areas!
Over 70% of South Africa's wetland ecosystem types have no protection and only 11% are well protected. Here's the ultimate guide to exploring South African wetlands:
What are Wetlands in South Africa?
According to the National Water Act (Act 36 of 1998), wetlands are land that is transitional between terrestrial and aquatic systems where the water table is usually at or near the surface, or the land is periodically covered with shallow water, and which land in normal circumstances supports or would support vegetation typically adapted to life in saturated soil.
Wetlands are areas where water covers the soil or is present either at or near the surface of the soil all year or for varying periods of time during the year, including during the growing season.
This includes fresh and saltwater marshes, wooded swamps, bogs, seasonally flooded forests, sloughs – any land area that can keep water long enough to let wetland plants and soils develop.
They function like a sponge, soaking up water that comes in with the tides, or from periodically flooding rivers. In fact, they control floods much more effectively and efficiently than any floodwall.
Map of Wetlands in South Africa
Wetlands in South Africa to add to your bucket list
There are currently 26 South African Wetlands and World Wetlands Day is celebrated annually on 02 February, marking the date of the adoption of the Convention on Wetlands in 1971, in the Iranian city of Ramsar.
Blesbokspruit
Blesbokspruit is the only Ramsar wetland in the Gauteng province. It is situated 4 km outside Nigel, the Highveld town at an altitude of 1,585 m. This river originates north of Daveyton, Gauteng, South Africa. It runs south and later west, past the towns of Springs, Nigel, and Heidelberg, before it joins the Suikerbosrand River, a tributary of the Vaal River.
This South African wetland was formed in 1930 during the construction of road and pipeline embankments for the mining industry. This wetland's biggest attraction is the Marievale Bird Sanctuary, recognized as one of South Africa's 'Important Bird Areas', you will find Up to 250 bird species have like the African spoonbills, yellow-billed ducks, and goliath herons.
De Hoop Vlei
De Hoop Vlei is the oldest wetland in South Africa and part of De Hoop Nature Reserve near Bredasdorp, is a Ramsar wetland of international importance.
This reserve is home to the world's smallest and most threatened plant kingdom – the Cape Floral Kingdom. The reserve has the largest conserved area of lowland fynbos in the Western Cape. Of the 9 000 plant species found in the Cape floral region, the reserve and its surroundings have an estimated 1 500 species.
De Hoop has 86 mammal species, such as the rare bontebok and Cape mountain zebra, as well as eland, grey rhebok, baboon, yellow mongoose, caracal, and the occasional leopard. The nature reserve also has more than 260 bird species, including many water birds living around the De Hoop vlei. Potberg is home to the only remaining breeding colony of the rare Cape vulture in the Western Cape.
False Bay Nature Reserve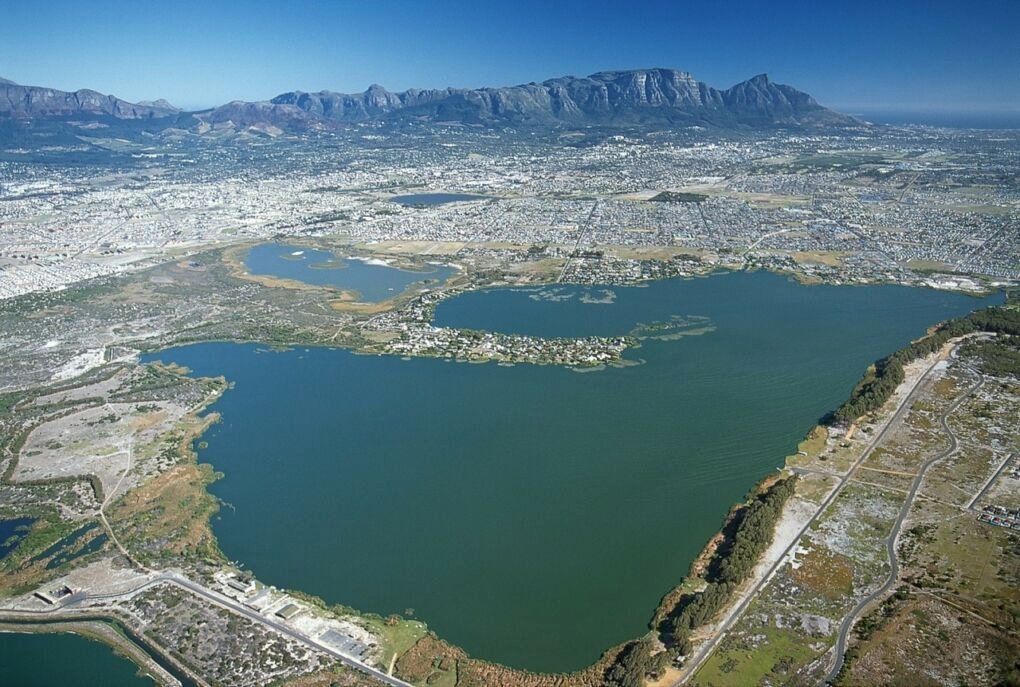 The False Bay Nature Reserve consists of six parts: Rondevlei Section, Zeekoevlei Section, Strandfontein Birding Section, Pelican Park Section, Slangetjiebos Section, and Zandwolf Coastal Section.
This 290-hectare bird sanctuary has a museum, an auditorium, a network of footpaths, and viewing towers.
iSimangaliso Wetland Park
The iSimangaliso Wetland Park (previously known as Greater St. Lucia Wetlands Park), is one of the most diverse regions in South Africa's KwaZulu-Natal province.
The Park contains three major lake systems, eight interlinking ecosystems, 700-year-old fishing traditions, most of South Africa's remaining swamp forests, Africa's largest estuarine system, 530 bird species, and 25,000-year-old coastal dunes – among the highest in the world.
There are many things to do in iSimangaliso Wetland Park is well known for its extensive wetlands, sand dunes, beaches, and coral reefs. Animals sightings on this South African wetland include elephants, leopards, black and white rhino, buffalo, and in the ocean, whales, dolphins, and marine turtles.
Langebaan Lagoon
The Langebaan Lagoon is a large saltwater lagoon, regarded as a wetland of international importance, protected by the West Coast National Park (formerly called the Langebaan National Park). These salt marshes constitute approximately 32% of the entire saltmarsh habitat in the country, the largest in South Africa.
Located just 100 km north of Cape Town, the lagoon also serves as a nursery for the development of juvenile fish; the extensive intertidal areas of the lagoon support up to 55 000 waterbirds in summer, most of which are waders (23 species), including 15 regular Palaearctic migrants.
Ndumo Game Reserve
Ndumo Game Reserve is located in the far northeast district of KwaZulu-Natal known as Maputaland. The site forms the largest floodplain system in South Africa consisting of five wetland types.
It is well known for its abundant birdlife and diversity of species – including many that are rare or vulnerable. With the highest bird count in South Africa, about 430 species – this is a bird-watching paradise!
This varied habitat hosts an astonishing range of aquatic birdlife and game species such as nyala, bushbuck, impala, red duiker, black and white rhino, hippos, and a very large population of crocodiles. Ndumo is a most rewarding area to view wildlife with its wetlands and pans, thick bush and savannah, and extensive forests.
Makuleke Wetlands
Makuleke Wetlands lies within the Kruger National Park and it's bordered by Zimbabwe and Mozambique to the north and east.
Prominent features include riverine forests, riparian floodplain forests, floodplain grasslands, river channels, and flood pans. Flood pans are of great importance in this ecosystem as they hold water right into the dry season, thus acting as a refuge point for wildlife and waterbirds.
Orange River Mouth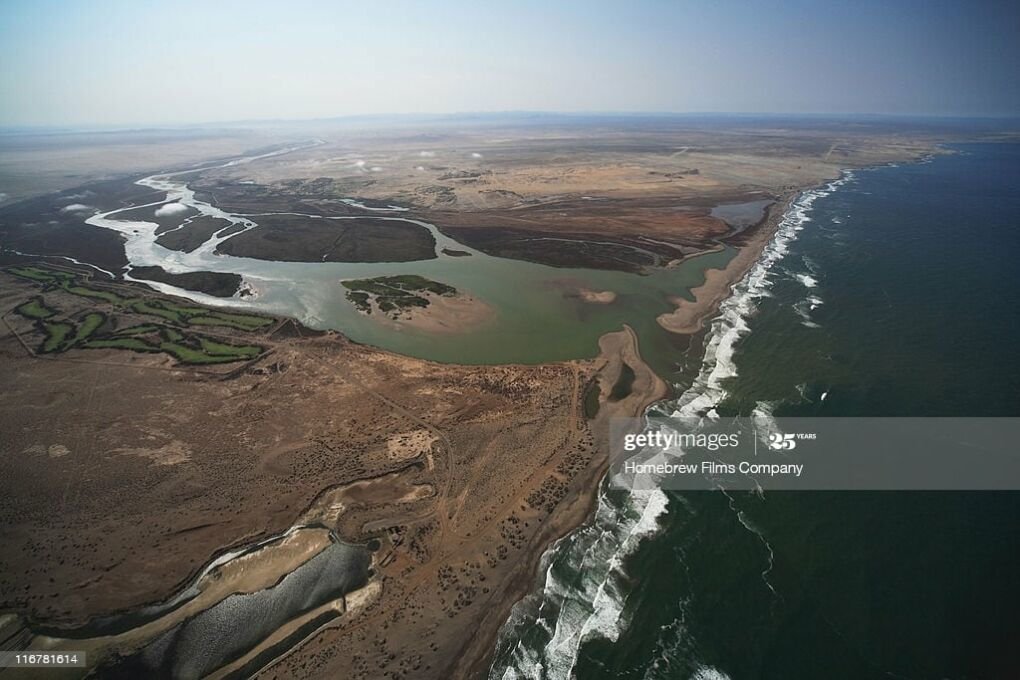 The Orange River Mouth, between South Africa and Namibia, where most of the precious marine diamonds concessions are.
In 1908 the first diamonds were discovered along the west coast of southern Africa at Kolmanskop near Lüderitz in Namibia. This led to the subsequent prospecting at the Orange River Mouth where rich deposits were discovered at Alexander Bay, South Africa, in 1926.
The area designated as a wetland in South Africa comprises the estuary of the Orange River before it reaches the Atlantic Ocean, between the river mouth and the Ernest Oppenheimer Bridge that links the border towns of Oranjemund in Namibia and Alexander Bay in South Africa. It is important for resident birds and for staging locally migrant waterbirds.
It is a delta-type river mouth, consisting of a series of braided troughs interspersed with sandbanks, channel bars, and islets, with a tidal basin and salt marshes.
Prince Edwards Islands
The Prince Edward Islands are two small islands in the subantarctic Indian Ocean that are part of South Africa. The islands are named Marion Island and Prince Edward Island.
Activities on the islands are restricted to research and conservation management. The only human inhabitants of the islands are the staff of a meteorological and biological research station.
Seekoeivlei Nature Reserve
Seekoeivlei Nature Reserve is home to more than a quarter of the Free State's endangered bird species. This South African wetland stretches from Memel District northwards up to the Mpumalanga border (20 km). The width varies from 200 m to 1 000 m.
This wetland consists of a floodplain drained by the Klip River. The floodplain has numerous small oxbow lakes that are seasonally flooded. This is a wetland of particular importance as it is the largest one on the southern African Highveld.
Verloren Valei Nature Reserve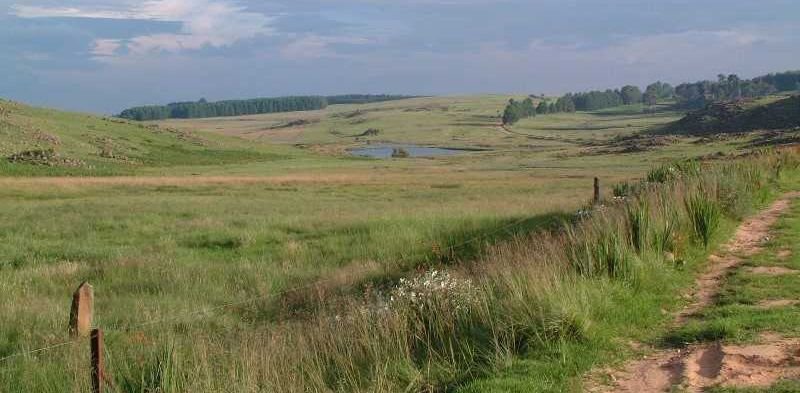 Verlorenvlei is one of the largest natural wetlands along southern Africa's west coast. The estuary mouth lies along the Atlantic Ocean at the town of Elands Bay, which is located 25 km south of Lambert's Bay.
This partially closed coastal estuarine lake and marsh system fed by an intermittent allogenic river.
---
Crazy about nature? These Travel guides will come in handy
---
Wetlands in Africa
The largest wetlands in the world include the swamp forests of the Amazon and the peatlands of Siberia. Africa is also home to amazing wetlands like:
The Okavango Delta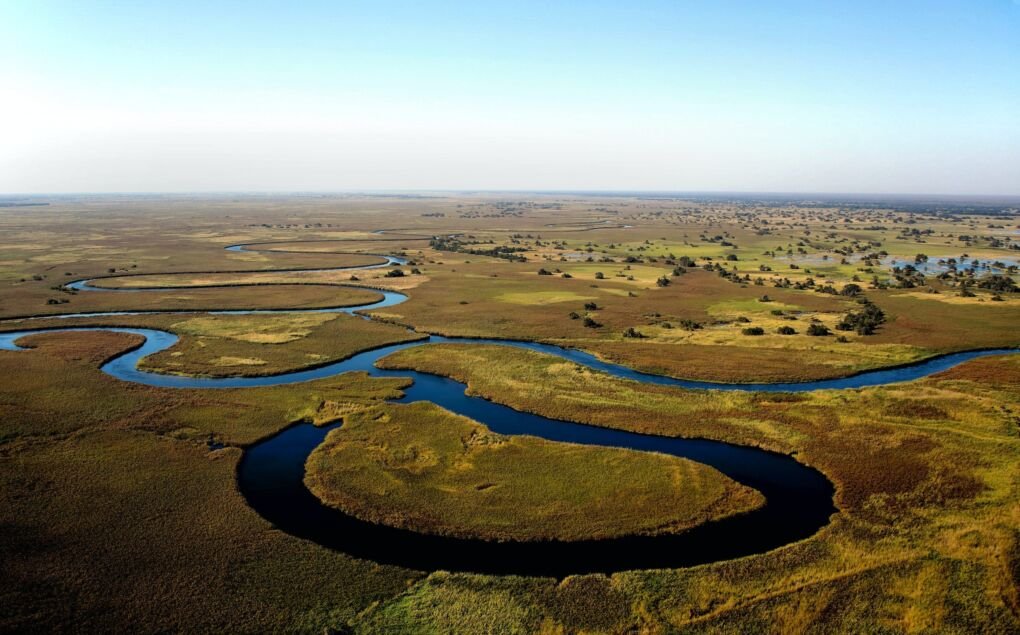 Botswana is home to the 4th most wetlands in the world, the most popular one covers nearly 16,000 sq km The Okavango Delta in Botswana is one of the world's great inland waterways. It is formed where the Okavango River empties onto a basin in the Kalahari Desert, where most of the water is lost to evaporation and transpiration instead of draining into the sea.
The Okavango Delta is famous for its wide variety of wildlife. Species include elephant, hippopotamus, giraffe, crocodile, lion, cheetah, rhinoceros, and zebra. The majority of the estimated 200,000 large mammals in and around the delta are not year-round residents. They leave with the summer rains and make their way back as winter approaches.
Banc d'Arguin
The Banc D'Arguin National Park in Mauritania supports massive numbers of north Atlantic waders – as many as 2.3 million birds at any one time, making it the largest concentration of birds in the world.
This UNESCO World Heritage Site is a breeding site for many different species of migratory birds, including flamingos, pelicans, terns, and sandpipers. Millions of shorebirds from northern Europe stay here during the Northern Hemisphere winter.
Bangweulu Swamps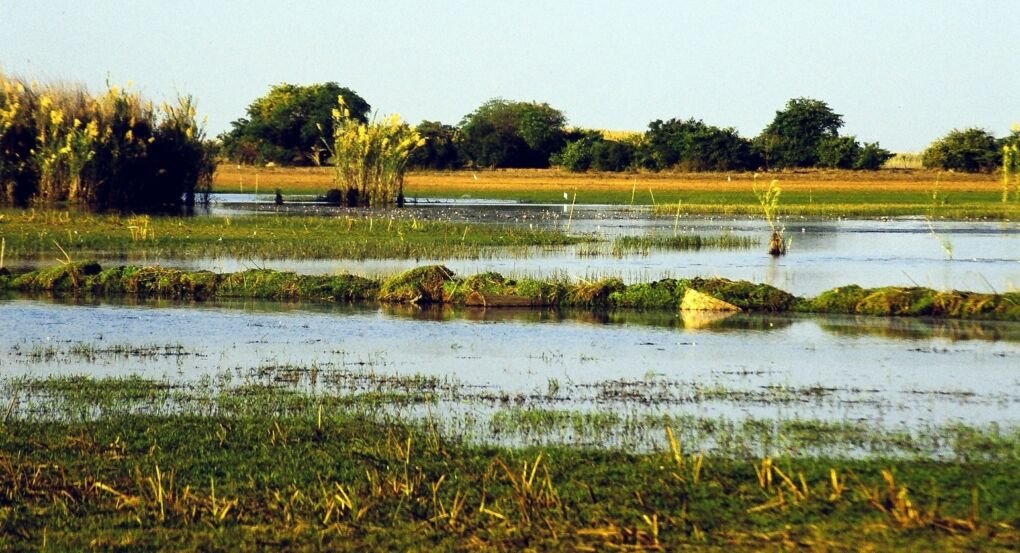 Bangweulu — 'where the water sky meets the sky' — is one of the world's great wetland systems. Located 100 kilometers north of Kasanka National Park in Zambia
Oualidia-Sidi Moussa Lagoon
Ichkeul National Park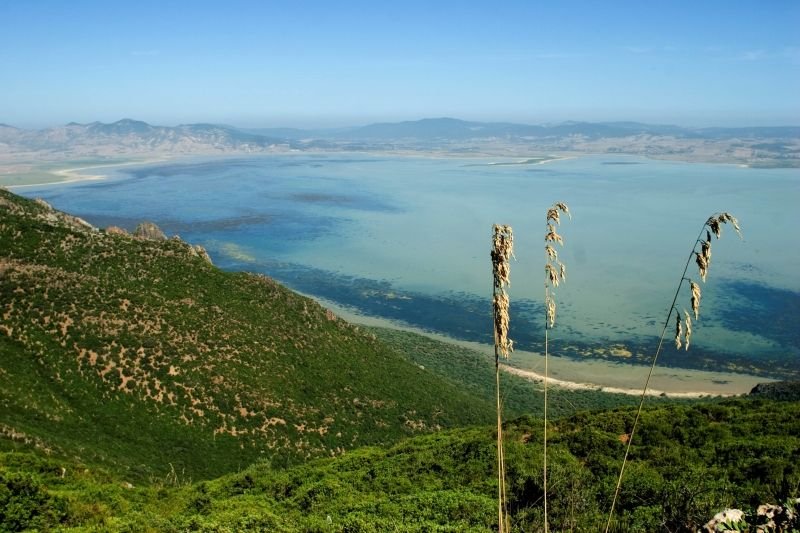 Ichkeul National Park is part of an estuarine wetland system on the Mediterranean coast of Tunisia, where 250,000 ducks, geese, and coots used to over-winter.
Hundreds of thousands of migratory birds stop there as the region is one of the most important wetlands in the Mediterranean. The 8500-hectare lake is the last big lake in North Africa. To the west, the park is dominated by an extinct volcano.
Travel Insurance for South Africa
Use travel insurance while visiting South Africa so you are covered for theft and medical expenses. There are a lot of fun things to do in South Africa, and it's best to have peace of mind while driving, hiking, and trying some of the best food in the world.
Find out why I recommend World Nomads, check out my World Nomads Insurance Review.
Disclaimer: This article contains affiliate links. This means that if you make a booking after clicking on a link, I may receive a small commission at no extra cost to you!