Belarus, officially known as the Republic of Belarus, is a landlocked country in Eastern Europe that shares borders with Russia, Ukraine, Poland, Lithuania, and Latvia. Belarus is the 13th-largest country in Europe and boasts a rich history, culture, and many exciting places to call home.
Its beautiful green landscapes feature countless streams, lakes, rivers, and picturesque hills, providing the perfect natural backdrop.
This little European nook is one of the best places to live in Europe, so let's explore the top cities to build a comfortable and colorful lifestyle.
Best Places to Live in Belarus for…
Expats: Minsk
English Speakers: Nesvizh
Digital Nomads: Polotsk
Solo Travelers: Gomel
Groups: Grodno
Couples: Brest
Top 10 Places to Live in Belarus
1. Minsk
Best Place to Live for Expats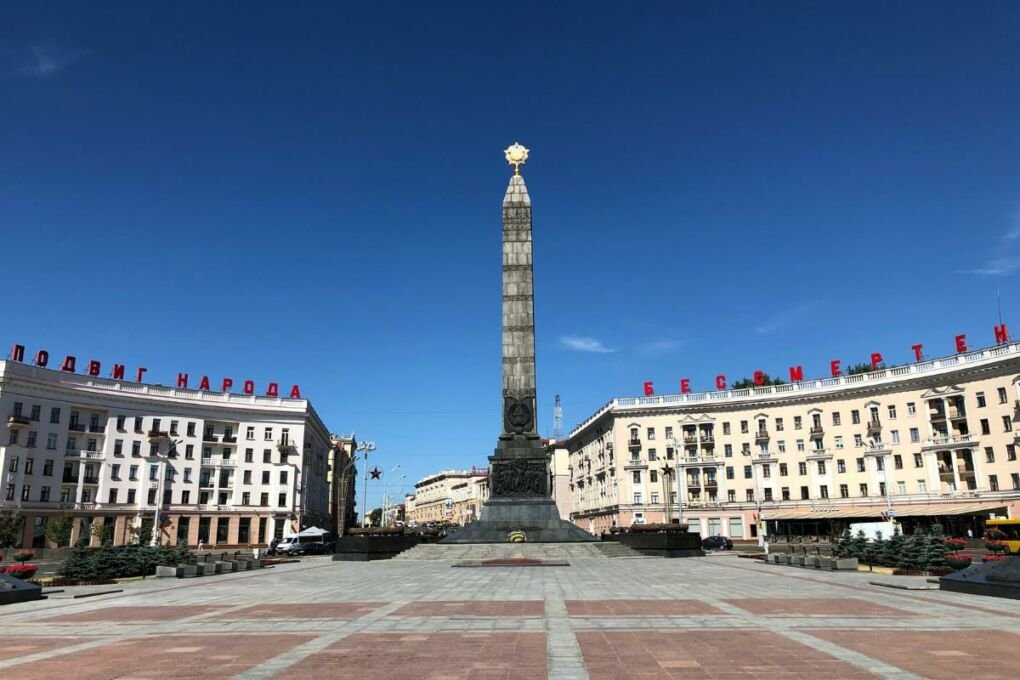 Cost of Living: $$$
Minsk is the largest city in Belarus and serves as the capital. Located on the southeastern slope of the Minsk Hills at the Svisloch and Niamiha rivers, this bustling city is the country's cultural center. With many theaters, museums, and recreation areas to choose from, this modern city has a lot to see and do.
Tip: Visit the 36-meter-high Victory Monument war memorial at Victory Square – one of Minsk's most famous landmarks.
Who Would Like to Live There: Expats and Families
Pros:
Best area for schooling, offering a range of top educational institutions
Safe to live in, with well-organized public transport options
Good connectivity and fast internet
Cons:
Can get very cold in winter
Pretty conservative
Language can be a barrier, as not many people speak English
2. Nesvizh
Best Place to Live for English Speakers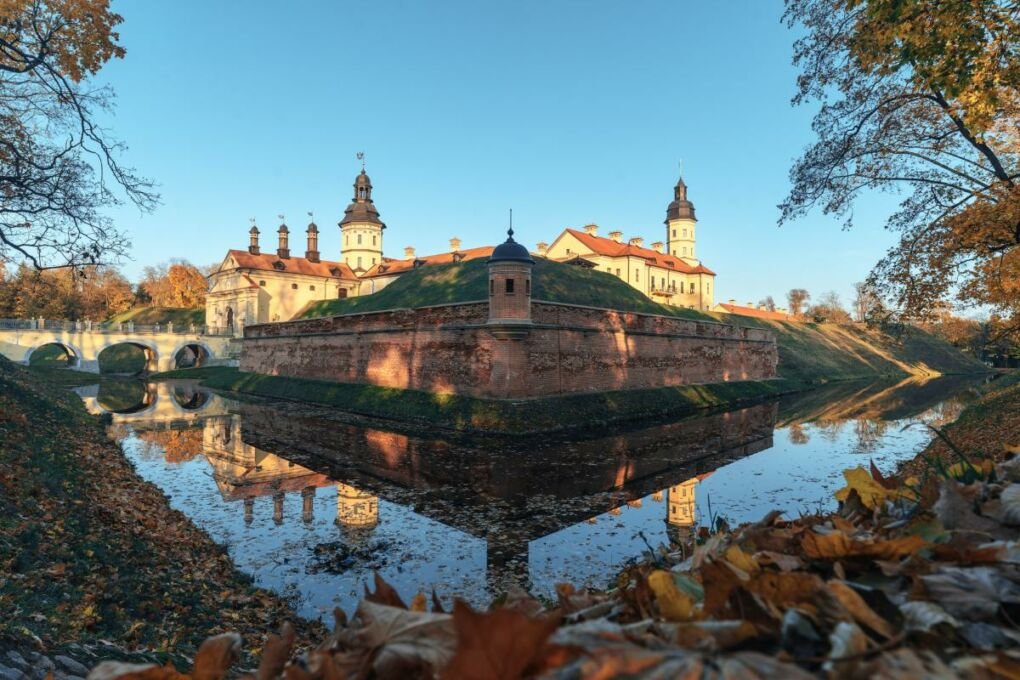 Cost of Living: $$
This small city is best known for the Nesvizh Castle and Palace, surrounded by a moat and exquisite park where you can take long, idyllic walks enjoying nature. Over time, you can come to make machanka (a mix of pork and potato – after all, Belarus is a potato country), a culinary staple just like many other locals in Nesvizh.
Tip: At the main town square, you can experience medieval-style carriage rides.   
Who Would Like to Live There: English Speakers and Couples
Pros:
Diverse architectural and archaeological sites
A lot of rich cultural experiences on offer
Popular for sightseeing
Cons:
Relatively small town
Temperatures drop low in winter
Public transport can be a significant problem, especially near tourist attractions
3. Polotsk
Best Place to Live for Digital Nomads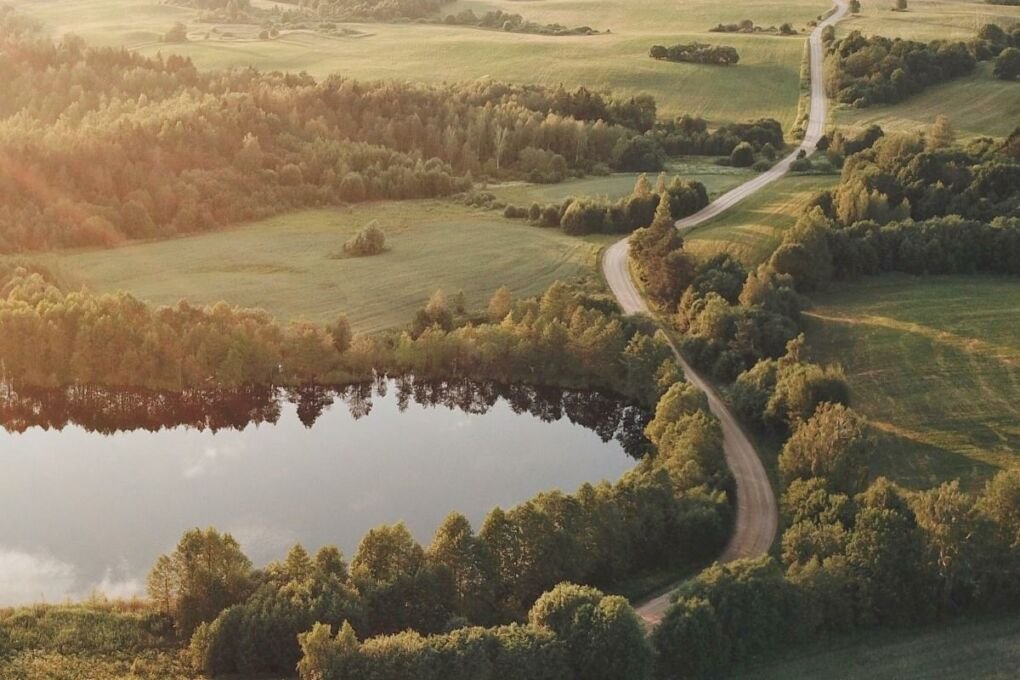 Cost of Living: $$
Considered a cultural capital by its many visitors, Polotsk is accepted as Belarus' religious mecca and spiritual home. Locals enjoy social, cultural, economic, and political life in a city known as Europe's exact geographical center.
Tip: Take a trip to Polotsk Sophia Cathedral, the city's famous religious landmark.
Who Would Like to Live There: Digital Nomads and Groups
Pros:
Because of its location, Polotsk serves as part of a fun road trip route when traveling to Kiev
Beautiful locations
Outstanding cultural and historical heritage
Cons:
Connecting to other cities by train takes a long time
Locals take some time to warm up to foreigners
Might have to venture further afield for more nuanced excursions
4. Gomel
Best Place to Live for Solo Travelers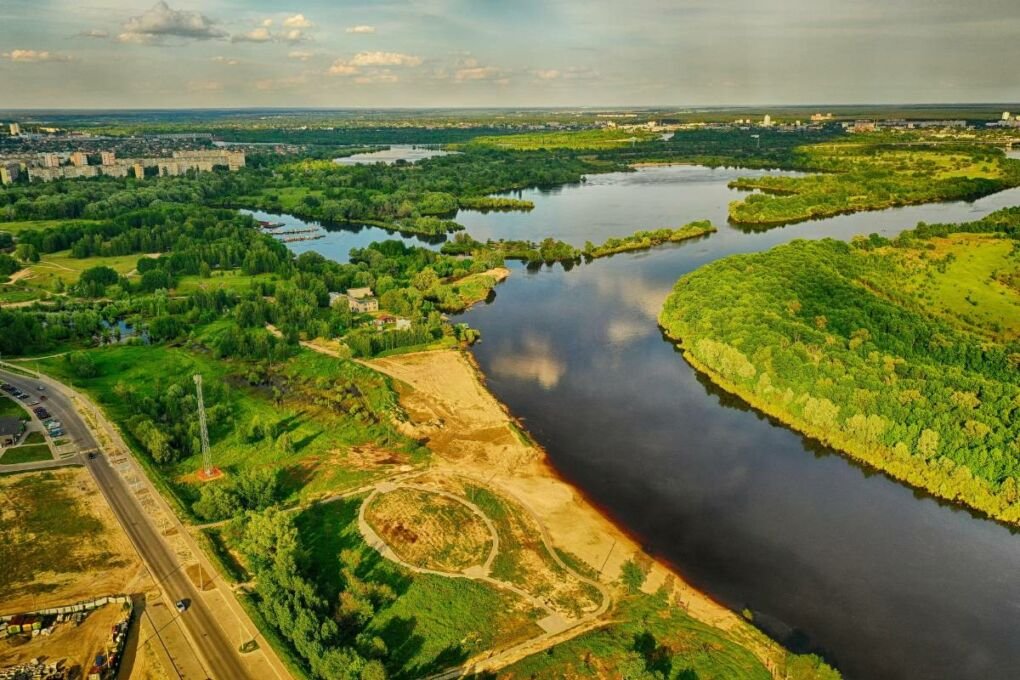 Cost of Living: $$
Rumyantsev-Paskevich Palace, with its surrounding park, Sozh river bank, museums, and hunting lodge, is a significant attraction in this historical city. A ride on the Ferris Wheel at the park near the palace complex allows for astounding views of the city, which can also be seen from the Ferris Tower.
Tip: The underground Chapel-tomb of the Paskevich family is one of the most exciting places to visit.
Who Would Like to Live There: Solo Travelers and Expats
Pros:
Has an established, extensive public transport system
Booming sporting culture
Has great international appeal
Cons:
City built on a relatively flat terrain
Communication can be difficult if foreigners don't learn Russian or Belarusian
Situated in the southeastern-most part of the country, connectivity to other cities necessitates long journeys
5. Grodno
Best Place to Live for Groups
Cost of Living: $$
With two castles inside the city, Grodno has an enchanting aura about it. Some old buildings tell the history of when the town was under Polish and Russian rule. The city is filled with many beautiful churches that celebrate religious diversity.
Tip: At the Castle of Zevana restaurant, delight in medovukha – a traditional alcoholic beverage.
Who Would Like to Live There: Groups and Couples
Pros:
Many exciting entertainment activities
Best apartments
Buzzing nightlife
Cons:
Can become overwhelming as it attracts a large number of tourists
The food can take some getting used to
Without knowledge of either Belarusian or Russian, navigating the city and connecting with the locals might be very difficult
6. Brest
Best Place to Live for Couples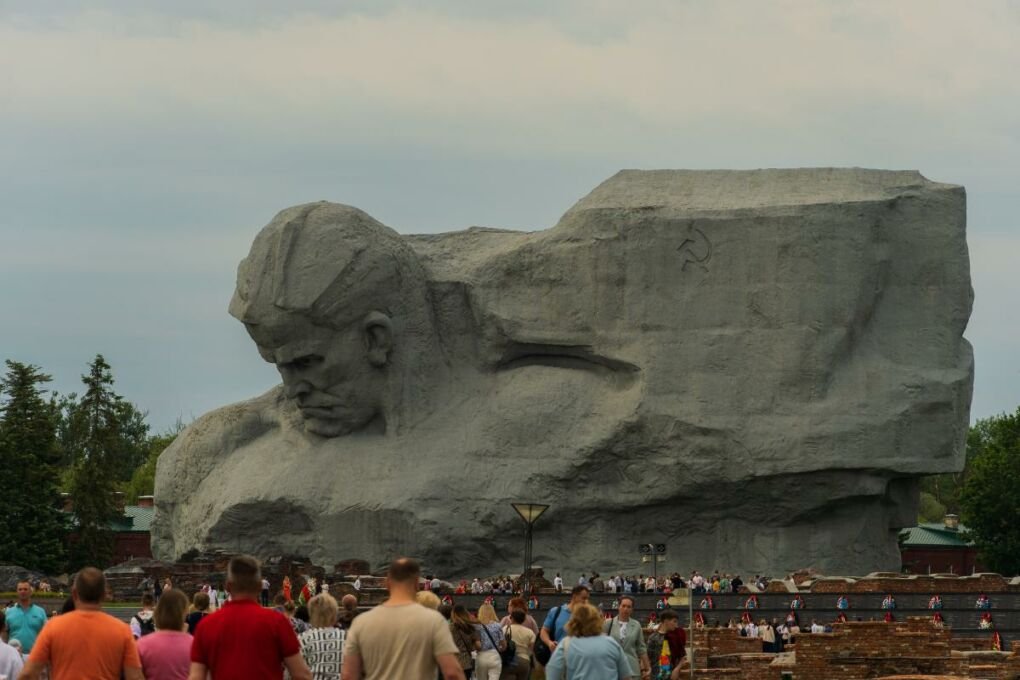 Cost of Living: $
Like many of Belarus' top cities, Brest is rich in history. Its top attractions include the Brest Fortress – a fortification complex used during the wars in the 20th century now serving as a symbol of the city.
Tip: Take a stroll down the Sovetskaya pedestrian street, where you'll find charming shops, bars, cafes, markets, and restaurants. At sunset, the famous lamplighter illuminates the road with stunning kerosene lanterns.    
Who Would Like to Live There: Couples and Students
Pros:
Relatively cheap city
Pleasant atmosphere around the city, with friendly locals
Excellent universities
Cons:
State-run media outlets with tight control over the city's media and news output
Language barrier for foreigners
Limited accommodation options
7. Pinsk
Best Place to Live for Older Couples
Cost of Living: $$
Situated at the confluence of the Pina and Pripyat rivers, this small historic city is one of the oldest in Belarus. It is best known for its cultural memorials and ancient architectural buildings. A must-see is the Museum of Belarusian Polesye, featuring fascinating exhibition work, museum items, and collections.
Tip: Admire the sheer beauty of the Franciscan Church of the Assumption of the Virgin Mary and Monastery.
Who Would Like to Live There: Older Couples
Pros:
Pinsk has a rich history, including a strong Jewish community
Growing active center for youths
Interesting landmarks to visit
Cons:
A relatively quiet city with a slower pace
One of the lesser-known cities by tourists and Belarusians
Limited sightseeing options, mainly just the city's architecture and buildings
8. Novogrudok
Best Place to Live for History Lovers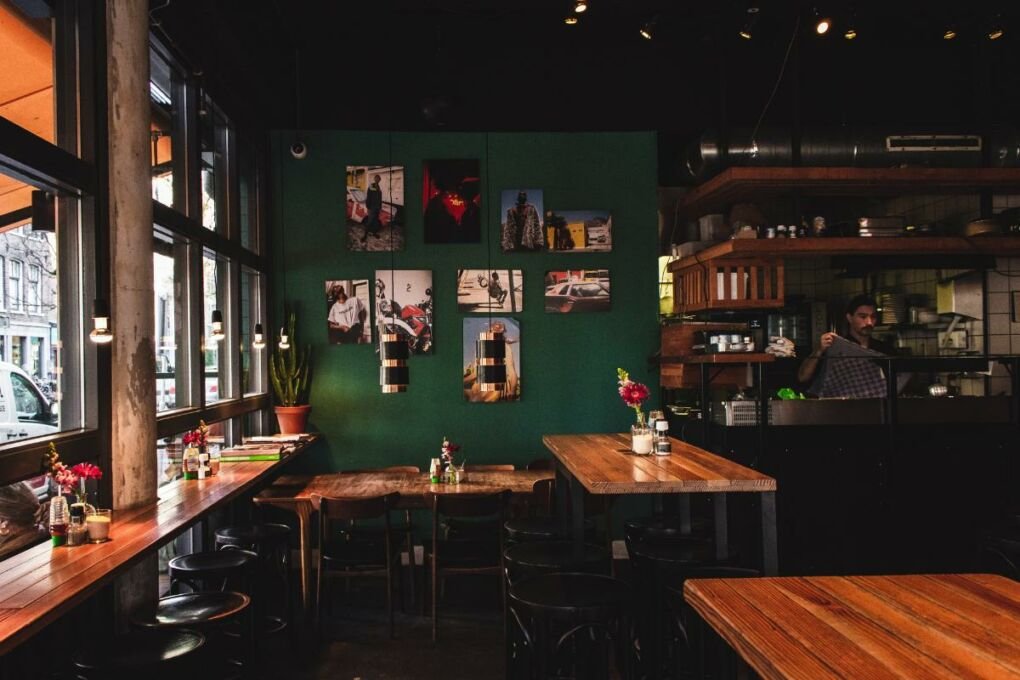 Cost of Living: $$
Known for its churches, Novodrudok is also the home of the famous Adam Mickiewicz House Museum – named after the national writer and poet.
Tip: Locals hope that the more people visit the ruins of Novogrudok Castle, the more the local government will be moved to secure money to restore it.
Who Would Like to Live There: History Lovers and Digital Nomads
Pros:
Rich in history
Many quaint vintage-style cafes, bars, and restaurants
Unique sightings of the city's historical statues and sculptures
Cons:
Still has a lot of rural settlements
Small-scale city compared to more prominent regional centers
Not a lot on offer in terms of alternative entertainment
9. Slonim
Best Place to Live for Explorers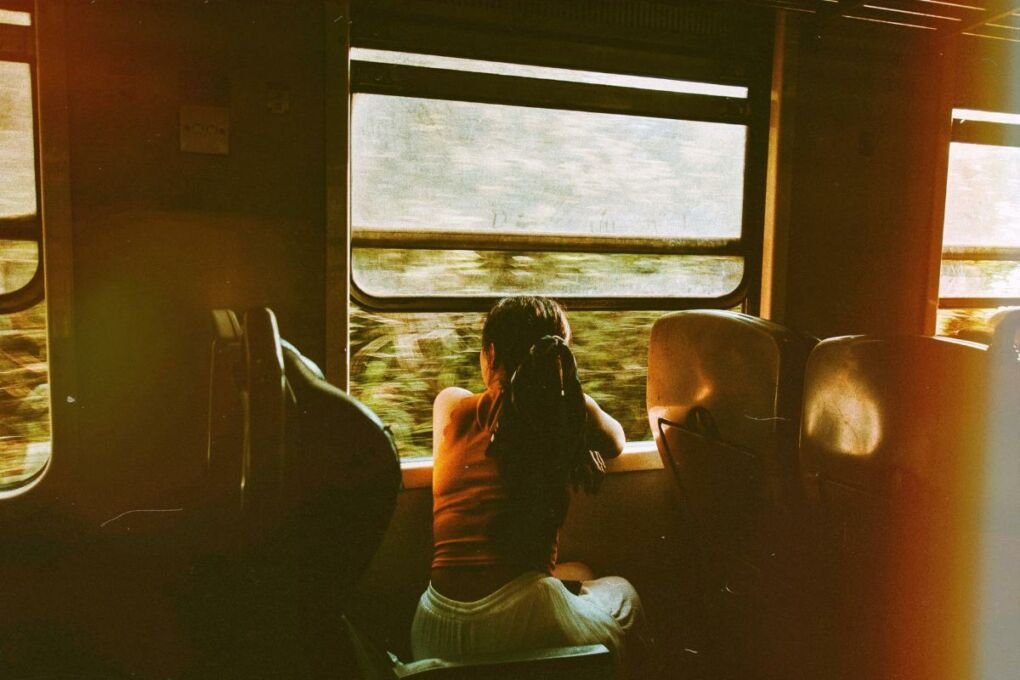 Cost of Living: $$
Even though it is a small town, Slonim still offers many attractions, including synagogues, the so-called "Bottomless Lake," and its famous train routes.
Tip: If you want to see a monument of Belarusian cultural heritage, St. Andrew's Church is just the place.
Who Would Like to Live There: Explorers
Pros:
Well-performing economic industries and enterprises
Well-connected transport and infrastructure system
Increasing recreation area development
Cons:
Local media is owned, operated, and censored by local authorities, meaning there is no press freedom
Can get slightly isolated
Slower pace than the bigger, busier city centers
10. Vitebsk
Best Place to Live for Young Travelers
Cost of Living: $
Famously known as the small city of Renaissance, this old gem offers its inhabitants numerous museums, churches, and the much-loved annual Slavic Bazaar Festival (also called the "Slavianski Bazaar").
Tip: Theater lovers will enjoy the Yakub Kolas National Academic Drama Theater.
Who Would Like to Live There: Young Travelers and Solo Travelers
Pros:
Vibrant arts and culture scene
Famous tram route
Urban landscape
Cons:
Winter months can be freezing; expect snow
Low quality of healthcare available at local clinics and medical institutions
Rising levels of pollution