Canada's safe and economical environment continues to draw Expats from around the world. Many see Canada as a great place to relocate for career advancement and to raise a family. But is it the right place for you? 
This guide shows breaks down the 10 best cities to live in Canada, as well as the pros and cons of each. Making an informed decision is crucial, and we are here to help.
Best Places to Live in Canada For…
English Speakers:

Vancouver 
Digital Nomads:

Boucherville
Top 10 Places to Live in Canada
1. Montreal
Best City for Students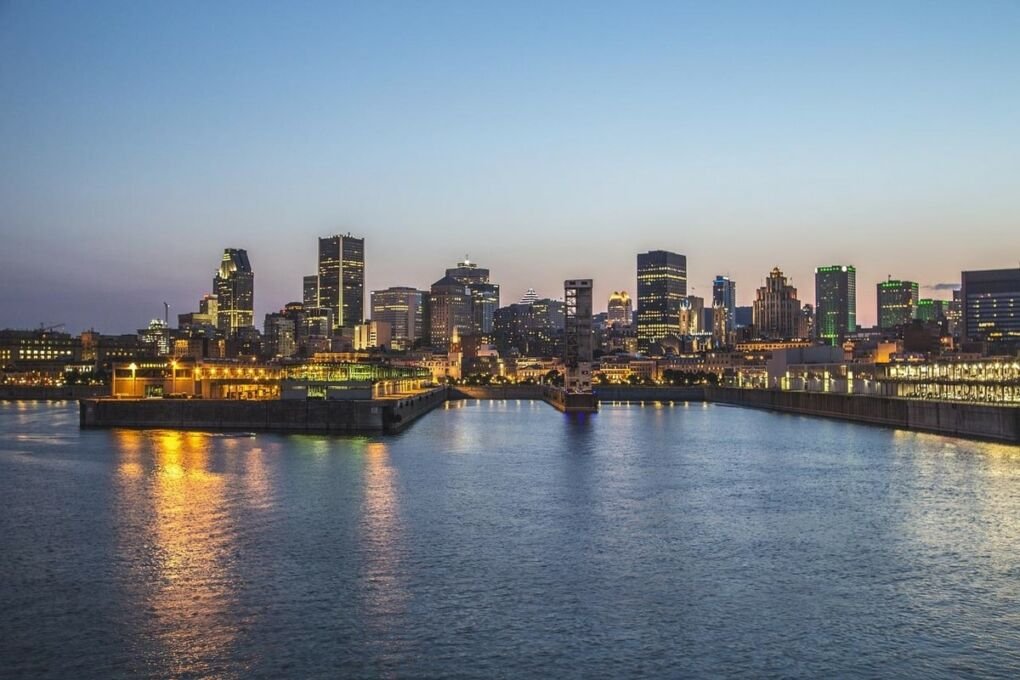 Cost of Living: $
Montreal is considered one of the happiest cities in the world to live in. Living conditions here are phenomenal. It is well known for having some of the country's best universities. Along with countless annual festivals, the food and drink culture makes Montreal a "go-to" for young Expats moving to Canada. 
Tip: Property outside of Montreal is more affordable.
Who Would Like to Live There: Expats, digital nomads, couples, students.
Pros:
Lower rent costs compared to other larger cities.

Inexpensive public transport.

High-class culture and impressive standard of living.
Cons:
Many jobs require fluency in French.

Weather temperatures are known to reach sub-zero.

Very high tax rates.
2. Vancouver
Best City for English Speakers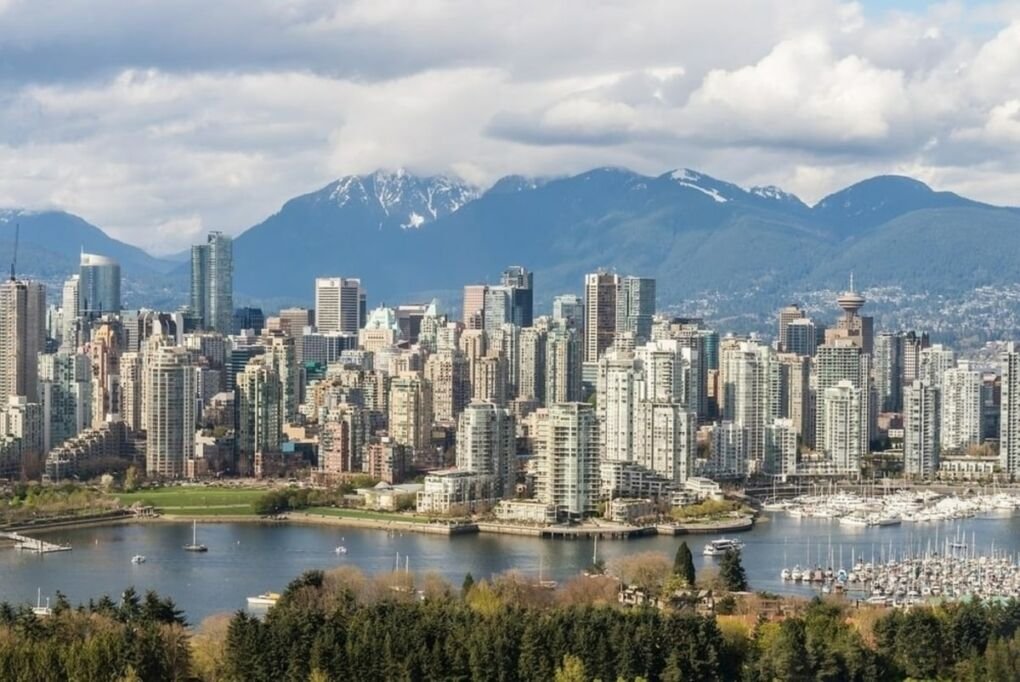 Cost of living: $$$
Vancouver is known for its TV show and movie stardom, picturesque coastlines and mountain ranges. Vancouver is home to movie stars and outdoor adventurers alike. With its abundance of natural resources and high-class standard of living, there is a reason Vancouver ranks in the top 10 most livable cities globally.
Tip: There is no 'Uber' or similar transport companies in Vancouver. Traditional taxis and other forms of public transport may take some time getting used to. 
Who Would Like to Live There: English speakers, couples
Pros:
Less need for residents to be fluent in French. 

Unbelievable natural scenery and endless outdoor activities.

Low crime rate compared to other cities in Canada.
Cons:
It rains a lot.

The cost of living (and property especially) is prohibitive.

Other than theaters, Vancouver's nightlife is sorely lacking.
3. Toronto
Best City for Expats
Cost of Living: $$$
Toronto is Canada's largest city and likely the most culturally diverse. Famous for its winter sports and cold weather, Toronto is the poster child for life in Canada. Public transport is very user-friendly, and the entertainment scene is almost overwhelming. Being safe and friendly, Toronto is a top pick for those looking to move to Canada, or those looking to work remotely.
Tip: Toronto's "PATH" system is roughly 19km of underground streets and shopping facilities. This unique system offers exciting experiences.
Who Would Like to Live There: Entrepreneurs, English speakers.
Pros:
Free health care.

High standard of living.

Food, drinks, and festivities are available in all varieties year-round.
Cons:
Traffic and congestion in the city are terrible

High costs of living and property costs.

The city is always under construction. 
4. Boucherville
Best City for Digital Nomads
Cost of Living: $
Boucherville has been listed as Canada's best city to live in. Pairing affordable housing with high salaries and throwing a little rich history into the mix, you get Boucherville. This beautiful little town has quickly risen in ranks above its larger neighbors such as Vancouver and Montreal in terms of livability, and it offers the same natural beauty.
Boucherville is the perfect workcation spot.
Tip: Boucherville is surrounded by 3 of Canada's largest natural parks.
Who Would Like to Live There: Digital nomads, expats, couples, solo travelers.
Pros:
Some of the lowest property costs in the country.

One of the safest cities to live in Canada.

High-income rates and low rates of unemployment.
Cons:
There isn't much to do in terms of city activities.

The winters are long and relentless. 

The language barrier is quite noticeable. 
5. Ottawa
Best City for Solo Travelers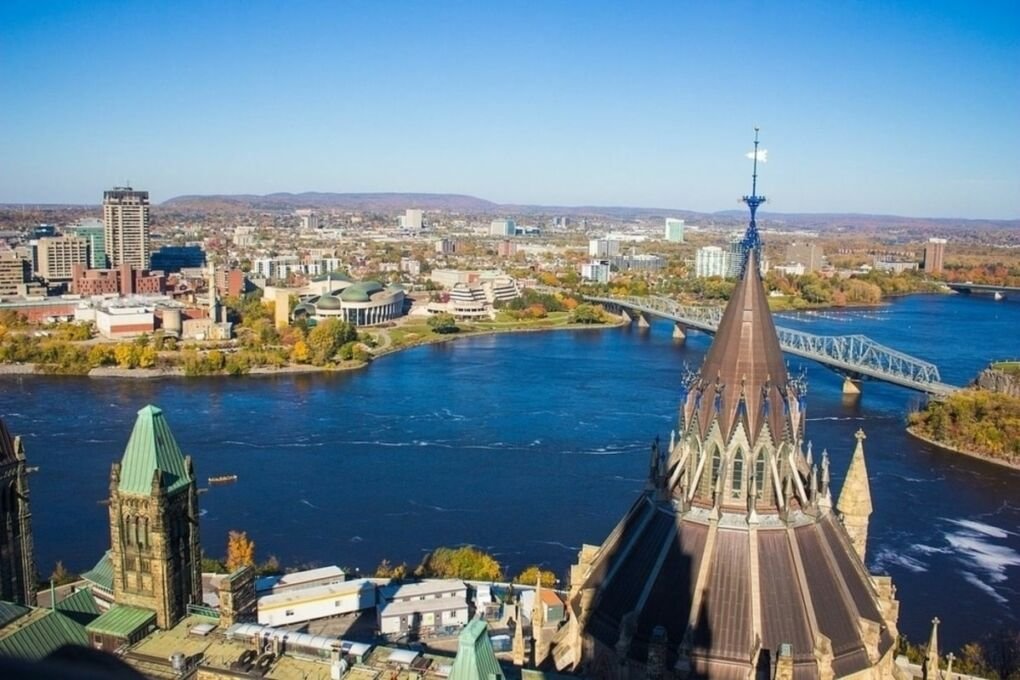 Cost of Living: $$
Ottowa experiences all four seasons, unlike other parts of Canada. Clean streets, low crime rates, and friendly faces are all things you can expect from this architectural marvel of a city. Although French is popular in the city, the entire population speaks English and puts no pressure on English speakers to adjust. 
Tip: Winters in Ottawa are not for the faint-hearted. 
Who Would Like to Live There: Solo Travelers, English speakers.
Pros:
Ottawa has some of Canada's oldest and most beautiful buildings.

Ottawa is home to world-class universities.

Economically stable (center of government).
Cons:
Constant low temperatures.

Ottawa is called "the city that fun forgot," meaning that there isn't much to do there, in the local's opinion.

There are many homeless people in Ottawa

.
6. Deep River
Best City for Science and Retirement
Cost of Living: $
Deep River is well known for its calm and picturesque wilderness, large yacht and boating scene, and last but not least, it is home to the world's largest Nuclear Research facility. What a catch. Besides being a scientific center, Deep River attracts new residents every year due to its affordable property costs and peaceful living conditions.
Tip: Deep River is a great base camp for exploring the Canadian wilderness.
Who Would Like to Live There: Retirees. 
Pros:
One of the lowest crime rates in Canada.

There is an influx of jobs tied to its research facilities.

Affordable living rates.
Cons:
There is very little to do in excitement.

English/French language barrier.

Deep River has almost no summer presence. 
7. Quebec City
Best City for Medical Students and Professionals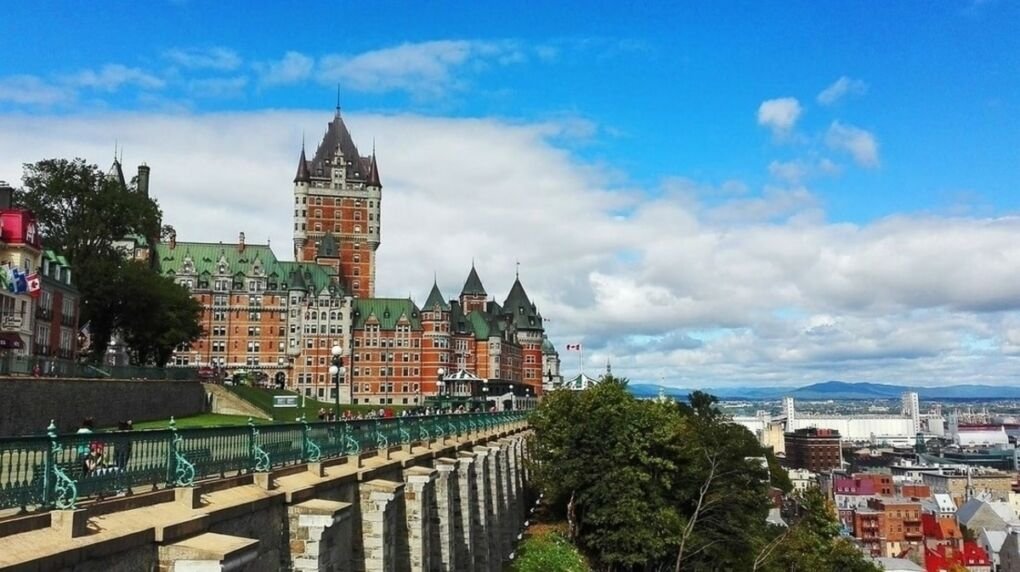 Cost of Living: $$
Quebec City is the closest you get to big city life, with little town expenses. Packed with universities and medical facilities and a booming economy, puts Quebec City in the high ranks of Canadian living. Let us not forget its jaw-dropping mountain ranges and water bodies.
Tip: Quebec has world-class medical facilities, but securing medical insurance while living in Canada is extremely important until you receive full citizenship.
Who Would Like to Live There: Expats, digital nomads, couples.
Pros:
Quebec city is student-friendly (especially in the medical field).

Pleasant weather,

Booming economy.
Cons:
English/French language barrier.

Some parts of the infrastructure are over 100 years old and prone to failure.

High-income tax rates.
8. Levis
Best City for Families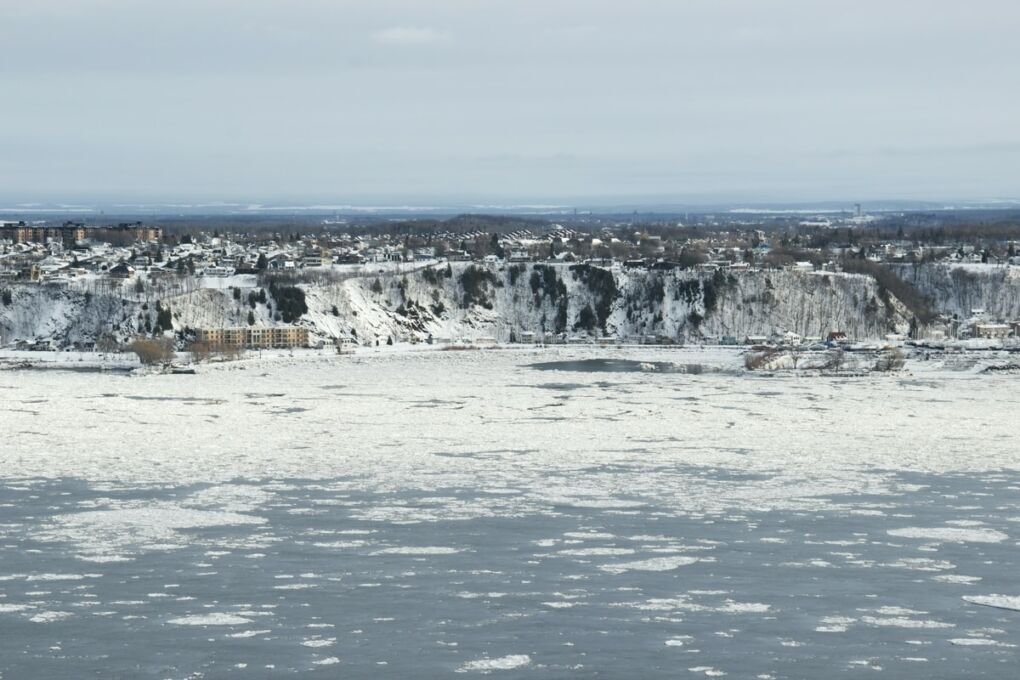 Cost of Living: $$
Lévis holds the 2nd position in the ranking of the most livable cities in Canada. In the heart of three nature reserves, Levis has excellent hiking trails and outdoor sports. General living costs are 20% lower than the Canadian average, and property is quite affordable. Lévis is also one of the safest places to live in Canada and is perfect for new families.
Tip: The only way you can purchase hard liquor in the Quebec area is through the "Societe des Alcools du Québec" (a government-controlled liquor network).
Who Would Like to Live There: Families, Solo Travelers.
Pros:
Very safe and family-friendly.

Good job market.

Affordable living.
Cons:
English/French language barrier.

High tax rates.

Harsh winters.
9. Trenton, Nova Scotia
Best City for Affordable Living
Cost of Living: $
Trenton is one of the most affordable places to live in Canada, with property rates 80% lower than the Canadian average, it's another great place for families and travelers alike. With a beach nearby and massive Nature parks on your doorstep, Trenton offers a great standard of living. Crime levels are also 10% lower than in other major cities.
Tip: Trenton Park is one of Nova Scotias' largest parks, and has incredible hiking trails.
Who Would Like to Live There: Families, Expats.
Pros:
No traffic

On the coast.

Affordable living.
Cons:
Tight job market.

High taxes.

Very isolated.
10. Victoria BC
Best City for Employment
Cost of Living: $$
Victoria is one of the wealthiest, cleanest, and livable cities in Canada. Citizens benefit from a cheaper cost of living, a strong employment market, and low taxes. Prepare yourself to deal with culture shocks, as Victoria BC flaunts its character with no discretion.
Tip: Victoria is one of the most bike-friendly cities in the country, with hundreds of kilometers of cycle paths.
Who Would Like to Live There: Entrepreneurs, Expats.
Pros:
Good job market.

Safe community.

Beautiful scenery.
Cons:
Lack of entertainment options.

Lots of tourists.

Traveling to and from the island is expensive.
FAQs
1. Is It Safe in Canada?
Canada is known to have much lower crime rates than other first-world countries.
2. What Currency Do They Use in Canada?
The Canadian dollar is Canada's primary source of currency ( 1CD = 0.78 $USD).
3. What Language Do They Speak in Canada?
English and French are the two most prominent languages spoken.
4. How to Travel Around Canada?
 Canada's public transport infrastructure is well developed, as trains and buses are found in all major cities.