Known as the Land of Fire and Ice, Iceland is filled with stunning glaciers, cascading waterfalls, steamy geothermal hot springs, and fierce volcanoes.
Lauded as one of the safest countries in the world, settling in Iceland is a dream for anyone looking for some peace in the wilderness. You'll also be glad to know it isn't as cold as you'd think, though you might want to consult an Iceland packing list just to be safe.
The dramatic landscape was also the location of some of the filming for Game of Thrones. We've compiled this useful guide to show you the best places to live in Iceland, a mythical country filled with fairies, trolls, white walkers, and dragons.
Best Places to Live in Iceland for:
Expats: Keflavik
English Speakers: Reykjavik
Digital Nomads: Akureyri
Solo Travelers: Egilsstaðir
Families: Husavik
Couples: Laugarvatn
Groups: Vik
Top 10 Places to Live in Iceland
1. Reykjavik – Best for English Speakers
Cost of Living: $$$
The capital city is a cosmopolitan haven for pretty much everybody. Featuring the cream of Iceland's culture, Reykjavik is bursting with vitality.
Armed with a horde of museums, art galleries, and cultural appeal, you can learn everything there is to know about Iceland from its sparkling capital.
Tip: Research your plans before you hop on a plane. Forewarned is forearmed.
Who Would Like to Live There: Expats, English speakers, students.
Pros:
High standard of living
Friendly, English-speaking Icelanders
Wide range of activities and sites
Cons:
Unreliable public transportation
60% of the country's population lives here
Expensive rental prices
2. Hafnarfjörður – Best for Arts and Culture
Cost of Living: $$$
Settled in a lava field and dwarfed by the majestic mountains surrounding it, Hafnarfjörður is an arts and culture hotspot. The annual Viking Festival celebrates Iceland's Norse heritage, where you can bask in folk music and try out the local cuisine.
The town's stunning surroundings offer excellent opportunities to appreciate the country's natural brilliance.
Tip: Locals are friendly but also culture-conscious. Respect their customs, and you'll fit right in.
Who Would Like to Live There: Artists, families, history buffs, child carers.
Pros:
Good work-life balance
Near Reykjavik and Keflavik International Airport
Port City, which would mean better access to goods
Cons:
24 hours of daylight in summer and long periods of darkness in winter
Somewhat insular community
Specialized products and services require a trip to the capital
3. Keflavik – Best for Expats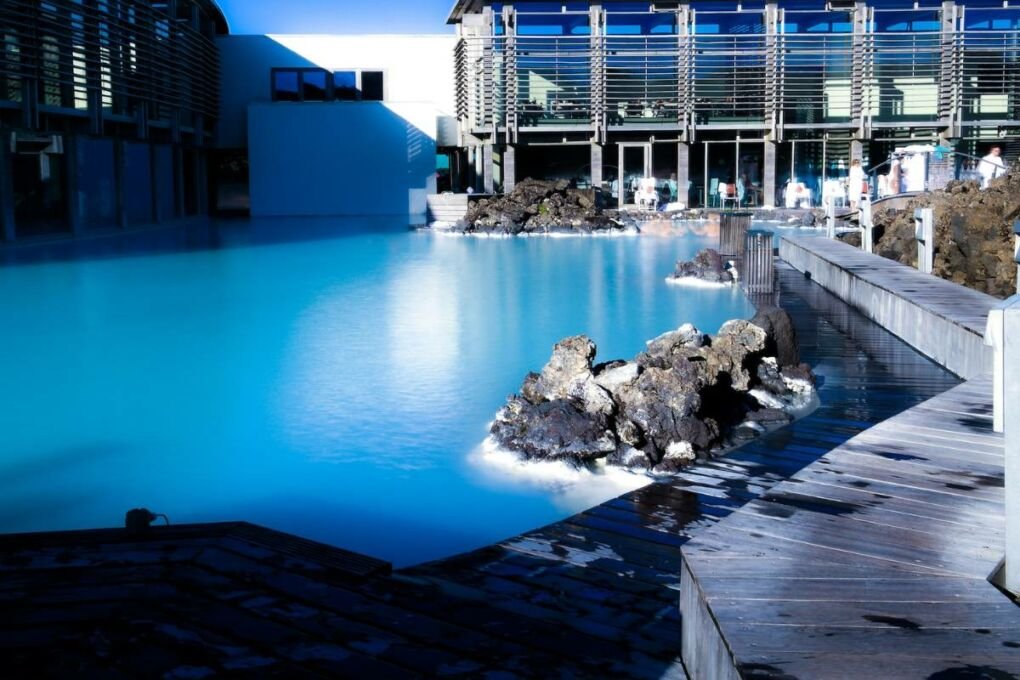 Cost of Living: $$
Keflavik gives you a small-town feel with big-city features. Home to one of the country's international airports, this city is often bustling with the comings and goings of its people. It's also primed for expat living and welcomes foreigners with open arms.
Keflavik is surrounded by some of the best attractions in Iceland, among them the legendary Blue Lagoon and the Reykjanes Peninsula, designated a UNESCO Global Geopark.
Tip: It's easier to get a work visa if you have a job lined up before you travel.
Who Would Like to Live There: Expats, families with kids, frequent fliers
Pros:
Iceland's main airport is in Keflavik
Emphasis on family, nature, and sustainability
Reliable public transport
Cons:
Competitive job market
Lengthy residency process
Groceries and takeout are particularly expensive
4. Siglufjörður – Best for Fishing and Nature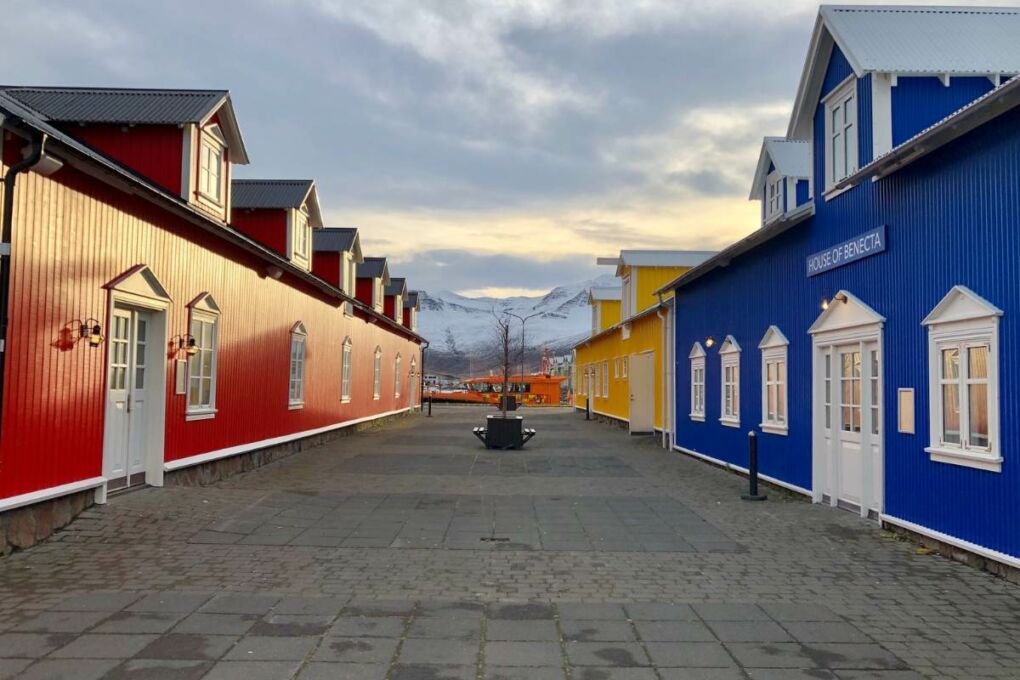 Cost of Living: $$
In between the mountains and the sea lies Siglufjordur, a tiny town in the far North of Iceland. With a population of a little over 1000 people, moving here will make a new city feel like home.
The marvelous landscape offers opportunities for extreme sports in both the mountains and the sea. The town's fishing heritage is celebrated along with its love of traditional folk music.
Tip: If you're coming to Iceland without a job in hand, make sure you have enough savings to tide you over until you find work.
Who Would Like to Live There: Retirees, nature lovers, skiers, hikers
Pros:
Peaceful easygoing lifestyle
Excellent skiing destination
Sense of close-knit community
Cons:
Remote location
Difficulty getting around due to the terrain
Prone to strong winds and storms
5. Akureyri – Best for Digital Nomads
Cost of Living: $$
Akureyri is an adorable town in Northern Iceland. The country's fifth-largest city is a lush sanctuary inviting you into some of Iceland's most beautiful attractions. Flush with serene parks, exciting festivals, and magical views, you'll always have something to do in Akureyri.
Tip: Embrace the work-life balance. Icelanders work hard, but they also play just as hard.
Who Would Like to Live There: Digital nomads, contract workers, nature lovers
Pros:
High-level of connectivity
Vibrant social calendar
Stunning natural landscape
Cons:
Limited indoor entertainment
Language barrier
Severe winter
6. Laugarvatn – Best for Couples
Cost of Living: $$
Laugarvatn is an authentic Icelandic village located on the famed Golden Circle route. Often overlooked due to its size, this picturesque little place is definitely a haven, especially for those looking for tranquility and zen.
Sitting on a mirror-like lake, Laugarvatn is powered by the steamy geothermal hot springs here. These springs provide heat for the town and pull visitors to the iconic Fontana Spa. Don't forget to look out for the Northern Lights while you try some locally made Skyr, Iceland's favorite superfood.
Tip: Swap your tank tops and shorts for warmer gear. With a subarctic climate, a suntan isn't going to happen in Iceland.
Who Would Like to Live There: Couples, solo travelers, digital nomads
Pros:
Fantastic geothermal hot springs
Picturesque landscape on the Golden Circle
Lovely local cuisine
Cons:
A population of around 200 means there is minimal access to goods and services
Isolated
Virtually nonexistent transportation if you don't have a car
7. Hvolsvollur – Best for Outdoor Enthusiasts
Cost of Living: $$
Hvolsvollur is the only town in Iceland that isn't near a river or the sea. The town's primary focus is agriculture and tourism. Near some of the country's most awe-inspiring attractions, this little town is an excellent place to live if you like the outdoors.
Katla UNESCO Global Geopark is nearby, as well as multiple waterfalls and hiking areas. The greenery in the town is a welcome sight, and if you appreciate country life, this town is for you.
Tip: Be open to new experiences. Iceland is a unique country. Its lands, cultures, and cuisine are not run-of-the-mill. Try new things; you'll be pleasantly surprised.
Who Would Like to Live There: Outdoor enthusiasts, nature lovers, families
Pros:
A wide array of outdoor activities and day trips
Fresh meat and produce
Convenient location
Cons:
Very limited field of work
Unpredictable weather
Limited services
8. Vik – Best For Adventure Lovers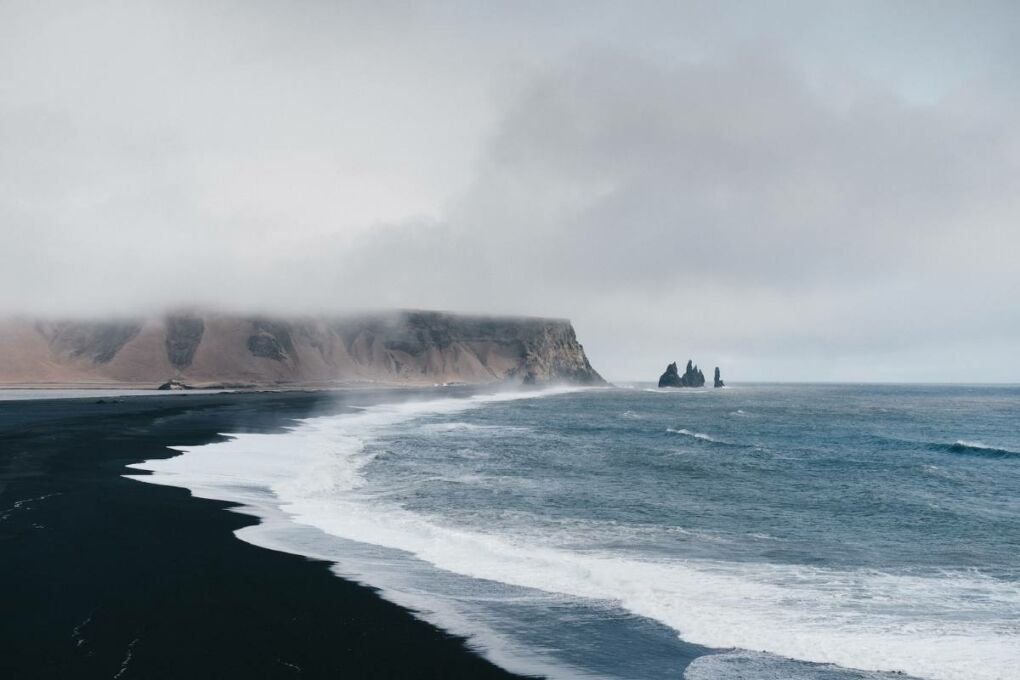 Cost of Living: $$$
Vik is a remote town on the southern tip of Iceland. Known for its unusual and dramatic landscape, Vik is home to Reynisfjara black sand beach, well known for the basalt columns reaching for the sky and its wild waves.
The lack of light pollution means that Vik is one of the best places in the country to see the magical Northern Lights. If you live there, you'll share your town with cute little puffins and a very much active volcano. We think it's a fair balance, though.
Tip: Try to learn the language. While English is common, learning some Icelandic shows respect for the local people and their culture. It will also open many doors for you and help you make friends.
Who Would Like to Live There: Adventure lovers, expats, digital nomads
Pros:
Relaxed, community-centered lifestyle
One of the best places to see the Northern Lights
Unique and unusual landscape
Cons:
At risk for storms and natural disasters
High cost of living
Minimal access to amenities and services
9. Húsavík – Best for Families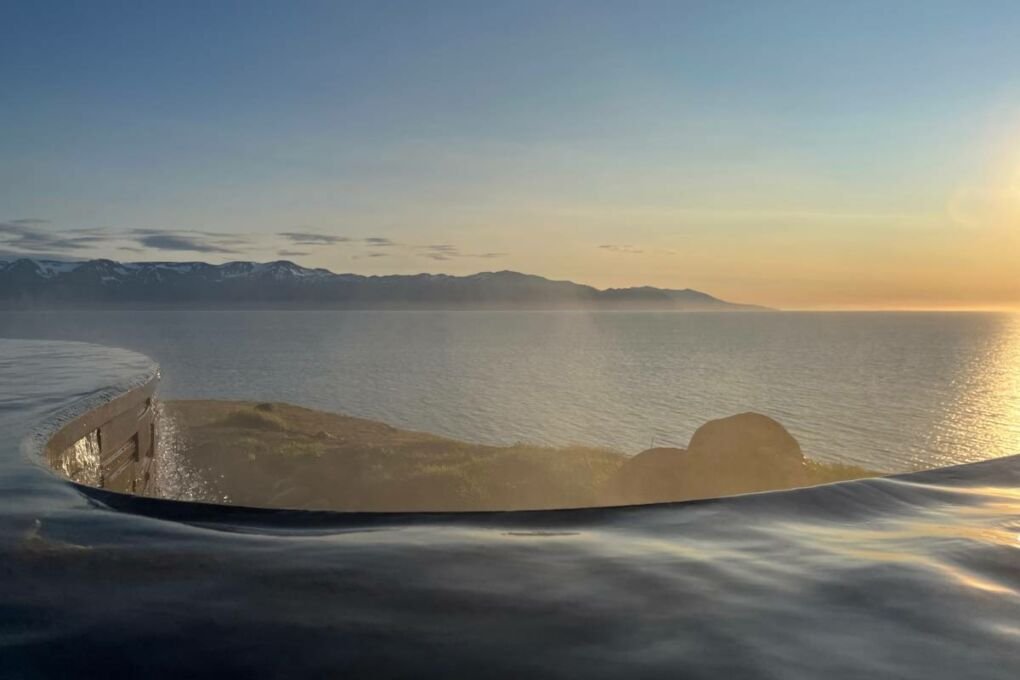 Cost of Living: $$$
Known as the Whale Watching Capital of Europe, Husavik sees marine life unlike anywhere else. The town's history with whales is shown in its Whale Museum, as well as the annual Whale Festival.
Aside from the sea life, the land offers an array of exciting activities. The sky gifts you with the sought-after Aurora Borealis as well as unique opportunities for bird watching. The scenic wonder of this little town packs an unexpected punch, and any direction you happen to glance in offers you a glorious sight.
Tip: The best way to get in with the locals is to involve yourself in the community. Participate in events, volunteer with NGOs and community initiatives, and you'll integrate like a walk in the slightly icy park.
Who Would Like to Live There: Families, nature lovers, whale enthusiasts
Pros:
Quiet, small town
Beautiful natural scenery
Friendly and welcoming locals
Cons:
Located in the Arctic Circle, so experiences Polar Night
Job opportunities, restricted to specific fields
Restricted public transport
10. Egilsstaðir – Best for Solo Travelers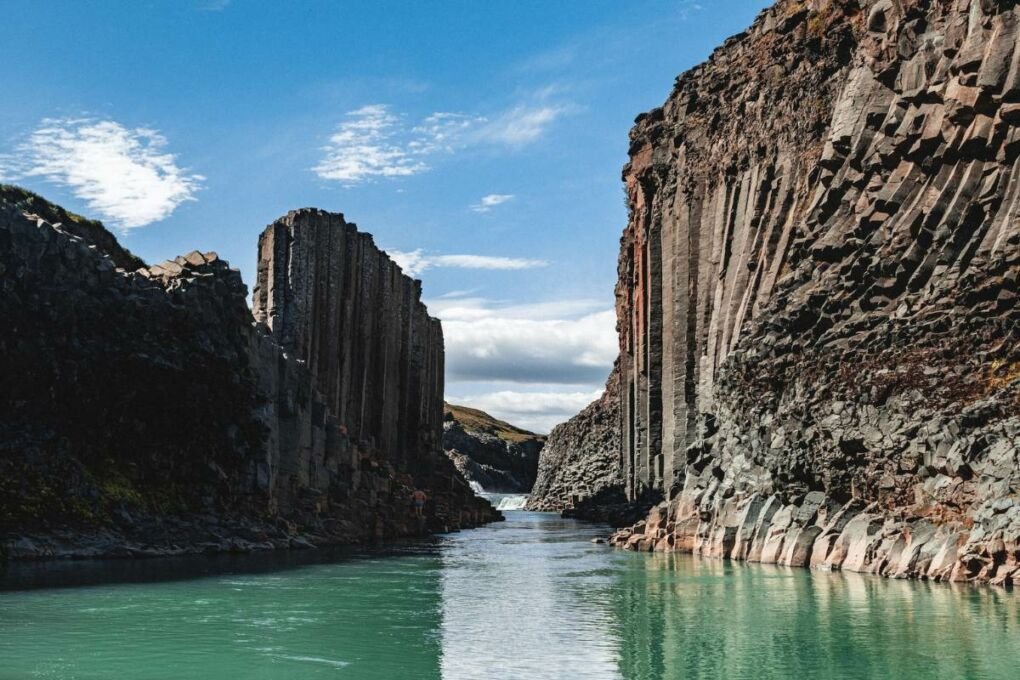 Cost of Living: $$$
A charming oasis in Eastern Iceland, this city is a collage of heady views. The Lagarfljót River is popular with fishermen, and the Hallormsstaðaskógur National Forest draws avid hikers and birdwatchers. The Vatnajökull National Park is nearby and houses Europe's second-most sizeable glacier.
Tip: Familiarize yourself with the neighborhoods. Each has a unique point of interest, and getting to know the town will help you settle in better.
Who Would Like to Live There: Solo travelers, retirees, outdoors enthusiasts
Pros:
Good health and education infrastructure
Diverse landscape
Emphasis on Icelandic culture
Cons:
Isolated location
Lack of entertainment and nightlife
Limited job scope