Hawaii is the ultimate postcard destination thanks to its sultry beaches and divine forests. A tropical lifestyle awaits you, and out of the eight separate islands, these are the absolute best places to live in Hawaii.
Since the Aloha State has numerous lovely locations, finding the perfect space for your needs is a little tricky. You might have heard that Hawaii is one of the best tropical vacation spots, but if you plan on living there, it's time to know which places are at the top of the list.
Best Places to Live in Hawaii for…
Expats: Kailua-Kona, Big Island
English Speakers: Molokai
Digital Nomads: Waikiki, Oahu
Solo Travelers: Kailua, Oahu
Couples: Lana'i
Groups: Poipu, Kauai
Top 10 Places to Live in Hawaii
1. Kailua-Kona, Big Island
Best Place to Live For Expats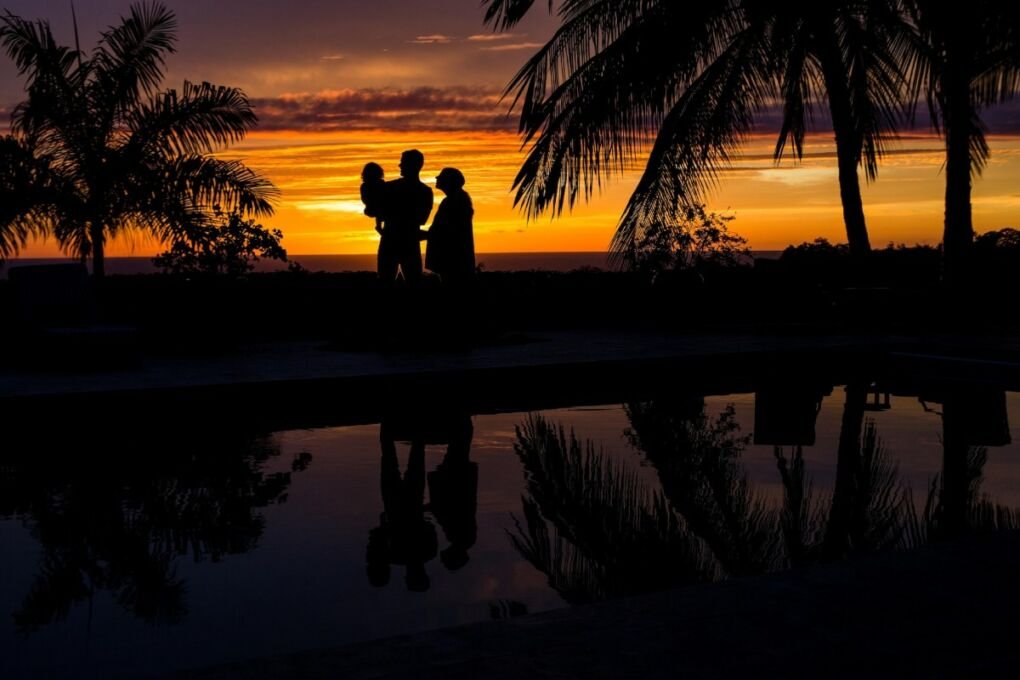 Cost of Living: $$$
Nestled on the west coast of Big Island is the charming Kailua-Kona — an expat haven. The place has a small-town feel and is less busy with tourists than other islands. Even the famous Matthew McConaughey has a home here.
Kailua-Kona has endless gorgeous landscapes, which bring a harmonious ambiance. As a plus, the housing here is cheaper than most of Hawaii.
Tip: Kailua-Kona is perfect for escaping the bustling tourist centers.
Who Would Like to Live There: Expats and coffee fanatics
Pros:
Housing is around 11% lower than the average in Hawaii.
The town has plenty of tropical nature and nearby historic sites like the Kaloko-Honokōhau National Historical Park.
Kailua-Kona has ample job opportunities and a sizable expat community.
It has some of the best coffee in the world, thanks to its nearby plantations.
Cons:
Many parts of Big Island are underdeveloped.
Most housing is far away from beaches.
You need a vehicle to get around as public transport is unreliable.
2. Moloka'i
Best Place to Live For English Speakers
Cost of Living: $$$
The Moloka'i island offers a tranquil experience and plenty of activities like snorkeling and hiking. English is the primary language in all of Hawaii, and Moloka'i's small population and slower-paced life foster a strong sense of community.
The island is also blessed with astounding beauty, from iconic white-sand beaches to lush forests and some of the tallest sea cliffs in the world.
Tip: There are often festivals on the island, such as the Moloka'i Ka Hula Piko.
Who Would Like to Live There: English speakers and solo travelers
Pros:
Molokai offers low-cost living compared to the rest of Hawaii.
You'll find plenty of housing close enough to the sensational beaches.
The island has a bonded community.
Cons:
The amenities and services, like restaurants and shopping centers, are more limited than in larger Hawaiian cities.
Higher education is limited.
3. Waikiki, Oahu
Best Place to Live For Digital Nomads
Cost of Living: $$$$
Waikiki offers digital nomads modern amenities alongside its natural wonders. There are numerous wifi-equipped cafes and coworking spaces to support your nomadic lifestyle. You can enjoy the better half of your location freedom with Waikiki's tourist activities like snorkeling, surfing, and tanning on beaches.
Tip: If you're a digital nomad who loves an island paradise, here are the best places to live in Costa Rica.
Who Would Like to Live There: Digital nomads and business professionals
Pros:
Lahaina is a well-developed area.
The town has a vibrant atmosphere as it is a typical tourist destination.
Cons:
The island has a higher cost of living than many US cities and other places in Hawaii.
There aren't many job opportunities outside of tourism.
Lahaina experiences unpleasant traffic congestion, especially during the peak tourist seasons.
4. Kailua, Oahu
Best Place to Live For Solo Travelers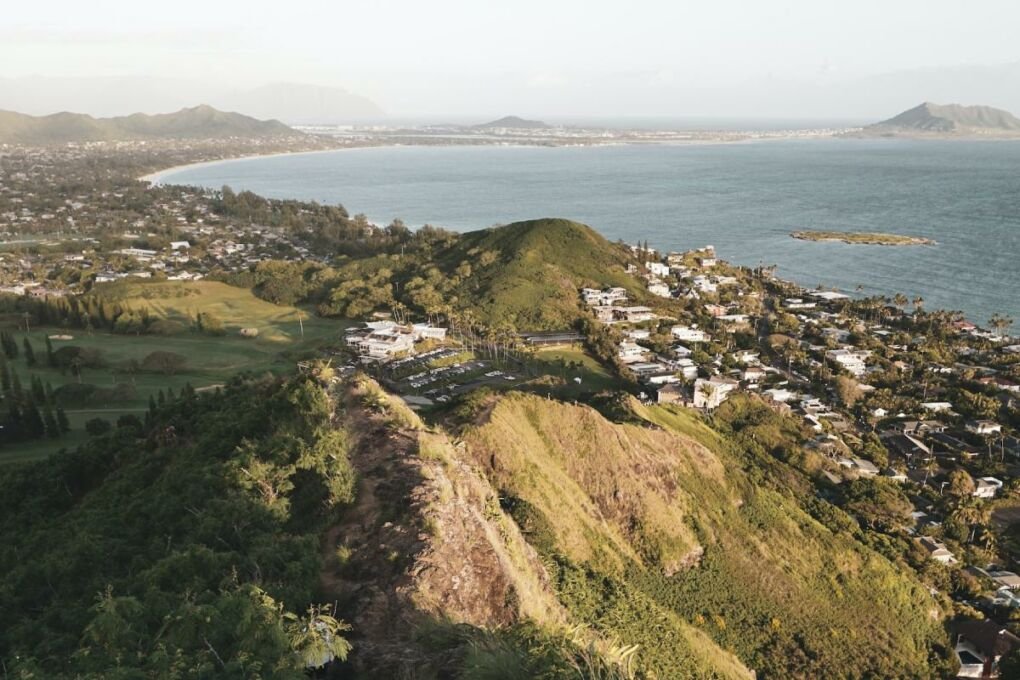 Cost of Living: $$$$
Kailua is a town with a small population, offering a more laid-back atmosphere. But it is still close enough to the central city. As a solo traveler, there are many ways to enjoy island life in Kailua. You can browse the local farmer's market, hike to the Mānoa Falls Trail, laze on the nearby beaches, and more.
Tip: Here's how to stay safe when traveling solo.
Who Would Like to Live There: Solo females, digital nomads, and business professionals
Pros:
The many outdoor activities include watersports, hiking, cycling, and golfing.
Kailua is a highly sought-after area with plenty of amenities.
It is safe for solo travelers.
Cons:
The availability of facilities and busy tourism make Kailua massively expensive to live in.
Rush hour traffic is a nightmare.
The town is bustling with tourists, detracting from a peaceful atmosphere.
5. Lana'i, Maui
Best Place to Live For Couples
Cost of Living: $$$$
Lana'i is known for its serene atmosphere and breathtaking views. It is the perfect backdrop for you and your loved one — and offers an escape from the hustle and bustle of city life. This island has luxurious accommodations, world-class dining, and idyllic spa experiences.
Tip: If you and your significant other are looking at tropical adventures, here are some romantic things to do in the Galapagos Islands.
Who Would Like to Live There: Couples and retirees
Pros:
Lana'i offers luxurious resorts, spa treatments, and dining, ideal for a romantic lifestyle.
It is a small, quiet Hawaiian island off the coast of Maui, so you and your partner can enjoy each other's companionship undisturbed.
Cons:
Living expenses come at a high price tag.
Since it is a less frequented island, Lana'i has limited restaurants, activities, and healthcare services.
Internet services are on the slow side.
6. Poipu, Kauai
Best Place to Live For Groups
Cost of Living: $$$$
Poipu is another paradise that offers iconic Hawaiian beaches, turquoise waters, and gorgeous greenery. Groups will have a swell time living here thanks to the riveting outdoor activities, various shopping centers, cultural festivals, and friendly community.
Tip: In order to feel more at home, it's best to embrace the local Hawaiian culture by learning their customs and traditions.
Who Would Like to Live There: Groups, digital nomads, and solo travelers
Pros:
Poipu offers some of the most inspiring beauty Mother Nature has to offer.
It is a well-developed area and offers ample western comforts.
There is a strong sense of community, which is perfect for like-minded groups.
Cons:
Kauai is a very expensive island to live on.
Healthcare services are limited.
The island is susceptible to natural disasters like hurricanes and tsunamis.
7. Kakaako, Oahu
Best Place to Live For Business Professionals
Cost of Living: $$$$
Kakaako is a neighborhood in Honolulu that's gaining popularity among professionals and is a hotspot for emerging local businesses. With boundless outdoor activities, busy nightlife, and distinct retro charm, Kakaako is ideal for those seeking a more dynamic atmosphere.
Tip: Don't let work take away from experiencing the natural Hawaiian wonders.
Who Would Like to Live There: Business professionals and families
Pros:
Kakaako has recently undergone a significant development boom and offers top-of-the-line accommodations, complimented by signature Hawaiian views.
The area has some of Honolulu's most highly-rated public schools.
Cons:
Unfortunately, Kakaako is among the most expensive neighborhoods in Hawaii.
Since it's in a cosmopolitan area, the tranquility of island life might be interrupted by city noise.
8. Mānoa, Oahu
Best Place to Live for Students
Cost of Living: $$$
This best Hawaiian place offers students the highly esteemed University of Hawaii at Mānoa. There are numerous programs and resources to fuel your academic journey — and Mānoa has stunning nearby beaches to calm your mind on a study break.
Tip: Embrace the outdoors and plentiful tourist activities around Mānoa.
Who Would Like to Live There: Students, families, and expats
Pros:
The area is perfect for students looking to further their education and for families who want nearby schools for their children.
Mānoa is set in a lush valley with stunning surrounding nature beyond the city.
Cons:
Mānoa sees more rain than other parts of Hawaii.
Like other city areas, traffic during rush hour is a hassle.
9. Hanalei, Kauai
Best Place to Live for Surfers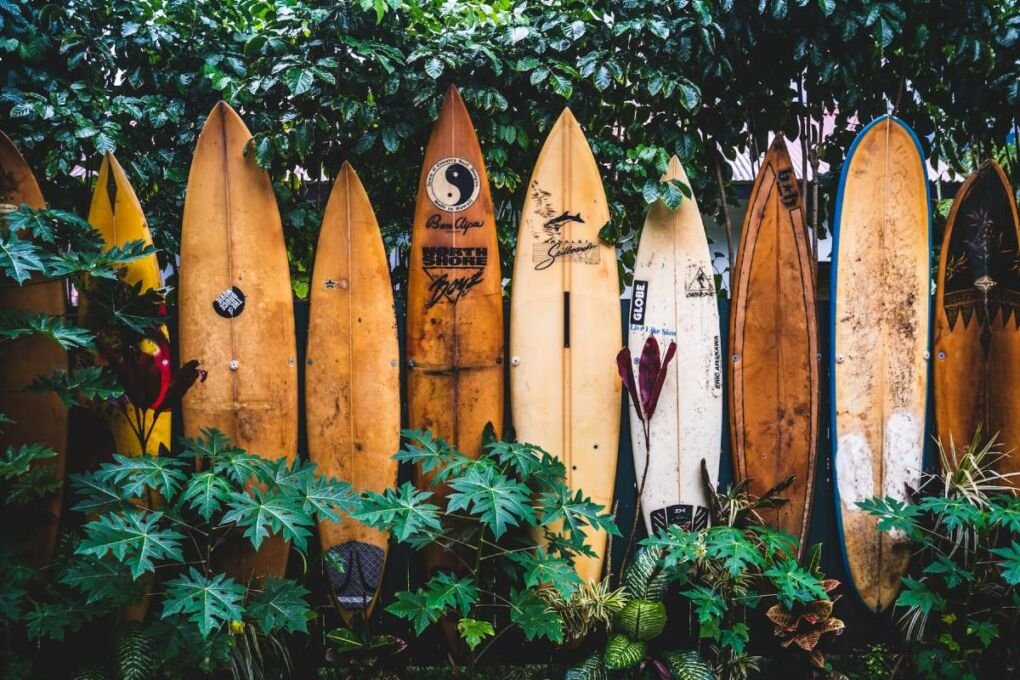 Cost of Living: $$$$
If you want to live a laid-back life with impeccable views, this small town offers you all that and more. This place is home to Hanalei Bay, an iconic surfers' utopia with some of the best waves in Hawaii.
Tip: Hanalei has a friendly, close-knit community that makes living there all the more pleasant.
Who Would Like to Live There: Surfers and adventure seekers
Pros:
Hanalei's tropical climate allows for year-round warmth.
The waves are also perfect for windsurfing and kiteboarding.
Cons:
Living in Hanalei comes with a hefty cost.
Limited healthcare services are part of the small-town downsides.
Tourist season between December and February can bring about overcrowding.
10. Hilo, Big Island
Best Place to Live for Nature Lovers
Cost of Living: $$$
If you're seeking the most divine natural world, Hilo has abundant flourishing vegetation, incredible waterfalls, elevated lookouts, lava caves, and unparalleled beaches. There's no shortage of outdoor activities, and locals here are ultra-hospitable.
Tip: If Hawaii is beyond your budget, here are some of the best places to live in America.
Who Would Like to Live There: Nature lovers, couples, and students
Pros:
Students can enjoy breathtaking nature while being close to the University of Hawaii at Hilo.
The cost of living is slightly lower than other places in Hawaii.
Cons:
Internet connectivity and healthcare facilities aren't all that great.
Hilo is one of the most rainy parts of Hawaii, but that's all in the name of keeping the ecosystem flourishing.