The island of Ireland, located in north-western Europe, is characterized by an ocean of lush green fields. Known as the Emerald Isle, it is home to many medieval castles, the famous drink of choice staples, and countless charming Irish towns and villages.
Choosing to move to the island can be a daunting challenge as many expats and tourists find it impossible to decide where to settle once on the isle. Searching for the perfect spot can leave any fearless settler feeling a bit unsure.
However, your search shouldn't feel like finding a needle in a haystack, as we have compiled this guide to help you make an informed choice.
Best Places to Live in Ireland for:
Expats – Dublin
English Speakers – Dublin
Digital Nomads – Galway
Solo Travelers – Limerick
Couples – Westport
Groups – Cork
1. Dublin
The Best Place to Live for Expats & English Speakers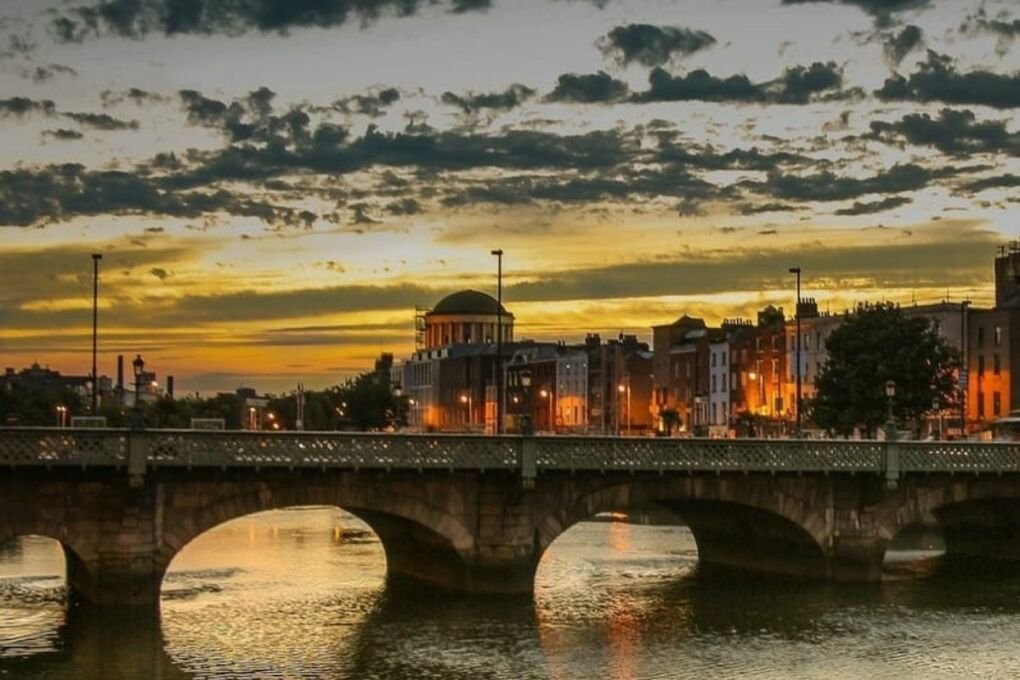 Cost of Living: $$$
Being the largest city in Ireland, Dublin attracts thousands of tourists. A city ready to be explored with some of the best local entertainment venues and other attractions to visit. From its immersive multi-cultural city streets to the history-rich background of the city, it's easy to see why Dublin has a growing community of expats.
Tip: Invest in a local SIM card to make your move easier when landing in Dublin.
Who Would Like to Live There: Expats & English Speakers
Pros:
The city is easy to navigate with a well-planned city design.
A great public transport system.
The locals are very warm and welcoming.
Cons:
Accommodation can be pricey.
It can get very rainy and cold.
Employment potential outside of specific industries is low.
2. Galway
The Best Place to Live for Digital Nomads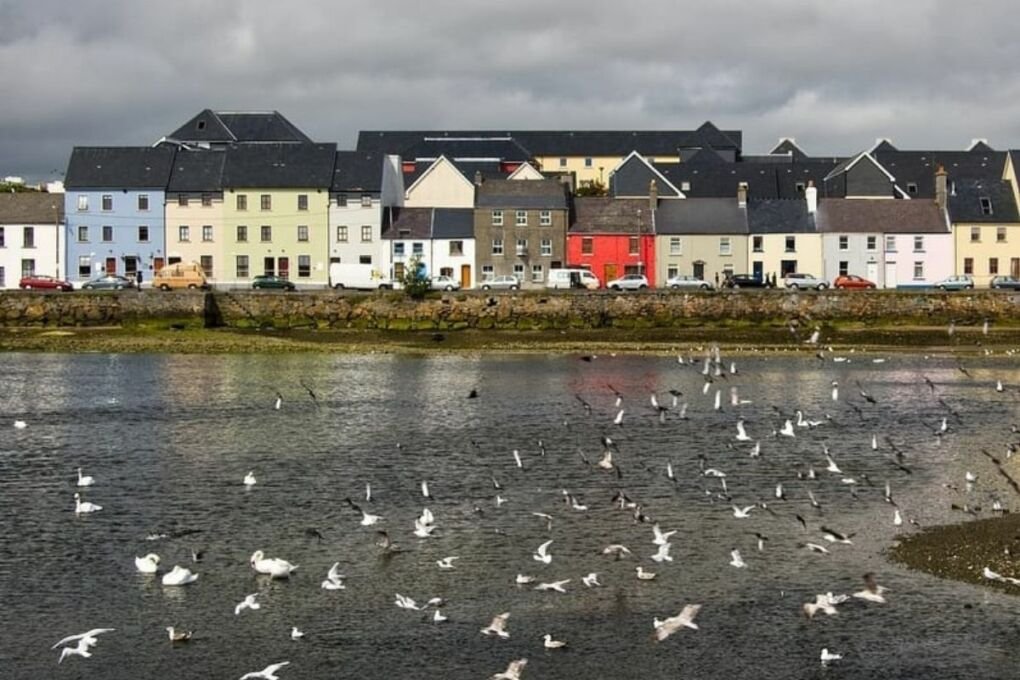 Cost of Living: $
With an endless amount of street art, neighborhoods filled with unique dance and music events, and eye-catching restaurants, Galway is a photographer's paradise. The city gets its unique edge from its love for art and culture, which is clear when roaming the many colorful streets of Galway.
Tip: Be sure to get the proper visa when visiting or moving to Galway.
Who Would Like to Live There: Digital Nomads & Expats
Pros:
Accommodation costs are low.
An abundance of cultural activities to enjoy.
Great nightlife.
Cons:
Rain, rain, and more rain.
Relatively small compared to Dublin.
Living standards in outlying suburbs can be less modern.
3. Limerick
The Best Place to Live for Solo Travelers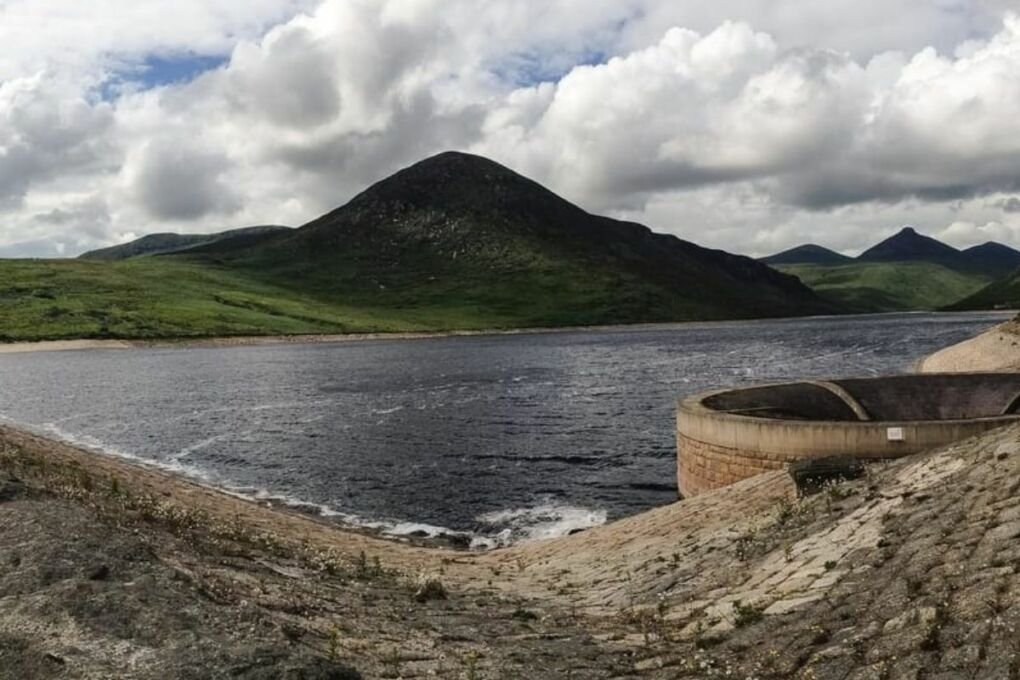 Cost of Living: $$
Limerick is one of the oldest cities in Ireland, and thus it boasts rich Irish history to explore. The city hosts multiple music, food, and cultural festivals and events year-round. For any solo traveler looking for a vibrant yet traditional Irish experience, Limerick is a definite must-visit.
Tip: immerse yourself in the Limerick lifestyle by visiting and adding several major festivals to your itinerary.
Who Would Like to Live There: Solo Travelers & English Speakers
Pros:
The city itself is extremely beautiful.
Known for being peaceful and quiet.
A large number of exciting social activities.
Cons:
It can be uneventful if you're looking for an around-the-clock party-loving atmosphere.
A fluctuating job market.
Not too friendly to non-locals.
4. Belfast
The Best Place to Live for Urbanites
Cost of Living: $$
Belfast has become an urbanite's playground over the last years as it has undergone a fantastic redevelopment journey.
The city boasts numerous renowned restaurants, culture hubs, and the impeccably preserved "Titanic Quarter," which pays homage to the construction of the Titanic. Belfast's neighborhoods are known as the epitome of upscale urban living for a reason.
Tip: Before settling in, venture around the city to find one of the many sparkling city-life housing developments.
Who Would Like to Live There: Digital Nomads & Solo Travelers
Pros:
Good quality healthcare services.
Commuting is easy with great public transport methods.
Numerous unique restaurants to experience.
Cons:
Living space sizes are relatively small.
Moderately high living costs.
Constant construction zones.
5. Westport
The Best Place to Live for Couples
Cost of Living: $
The picturesque port city of Westport is adorned with many peaceful piers and boardwalks, which makes it the perfect retreat for couples. Trendy restaurants line the city streets, ideal for dinner dates while enjoying the cool sea breeze that runs through Westport.
Tip: There are various romantic spots around the city, so book ahead of time to ensure a great date night.
Who Would Like to Live There: Couples & Groups
Pros:
Great local restaurants with an emphasis on Irish cuisine.
Overall, the city is quiet and peaceful.
Great local breweries to explore.
Cons:
Surrounding farmlands can make commuting difficult.
An uneventful nightlife scene in most areas.
It can get overcrowded with tourists over peak seasons.
6. Kilkenny
The Best Place to Live for History Fanatics
Cost of Living: $$
For those looking to indulge in true Medieval history, culture, and architecture, Kilkenny remains top of the list. With myths and legends whispered as you roam the streets of this beautiful city, it can be easy to get lost in the many unique traditions upheld by locals. Any history buff will feel right at home.
Tip: Grab a local guide to delve into the Medieval history of Kilkenny to make sure you don't miss anything.
Who Would Like to Live There: Expats, Couples & Solo Travelers
Pros:
Many local festivals and events to look forward to.
Loads of outdoor activities and clubs.
Friendly and welcoming locals.
Cons:
Accommodation can get expensive when living alone.
Large numbers of tourists flock to the streets.
Constant rainy weather.
7. Cork
The Best Place to Live for Groups
Cost of Living: $
The city of Cork, built on an island in the River Lee, is known for its scenery, an array of different entertainment venues, and a city-wide welcoming aura. Coffee shops, food markets, renovated cathedrals, and prisons are just some things that make Cork a pleasure to both the eyes and souls of those who visit its terrific terrains.
Tip: Finding employment in Cork is relatively easy as there are many opportunities at local companies.
Tip: Planning a 7-day trip to Ireland? We've got you covered.
Who Would Like to Live There: Digital Nomads & Groups
Pros:
Gorgeous countryside with many outdoor activities.
Loads of cultural experiences.
The city is very multi-cultural and welcoming.
Cons:
A poor public transport system.
The nightlife can be quiet.
Constant overcast and rainy weather.
8. Kinsale
The Best Place to Live for Culinary Adventurers
Cost of Living: $$$
Sharing a meal with others is known as an act of love, with this in mind, the city of Kinsale indeed loves all. Both locals and expats will tell you that living in Kinsale guarantees that your plates (and hearts) will always be full. The city thrives on offering the best culinary experiences in Ireland.
Tip: Indulge in the variety of cuisine offered in Kinsale by exploring the many markets around town.
Who Would Like to Live There: Expats & Digital Nomads
Pros:
Great local culture, which is known to be very social.
In contrast, the town is tranquil and laidback.
Amazing food and restaurants.
Cons:
Finding accommodation can be difficult.
The cost of living is relatively high.
Not much to do at night.
9. Killarney
The Best Place to Live for Modern Explorers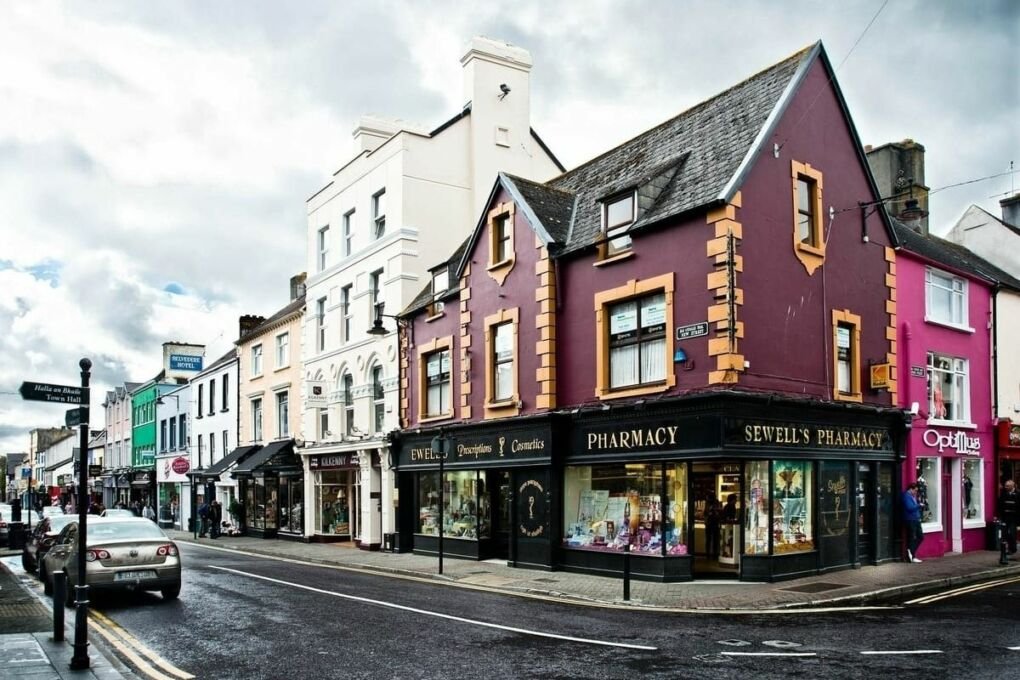 Cost of Living: $$
Offering a seemingly limitless number of adventure-based activities and escapes, Killarney is the perfect blend of exploring and relaxation. The city, which borders the Killarney National Park, has something for everyone. It's a modern explorers ' dream location, from extreme sports to relaxed walks through the many scenic parks.
Tip: Joining a local adventure club will ensure you never miss an opportunity to explore this city's hidden nooks and crannies.
Who Would Like to Live There: Solo & Group Travelers
Pros:
The relaxed and laidback lifestyle.
The city is very family-friendly.
Constantly evolving adventure culture.
Cons:
Travel times to Killarney are pretty long as the city is not centrally located.
Can be a bit underwhelming if you're looking for a big-city lifestyle.
10. Wexford
The Best Place to Live for Sun-Chasers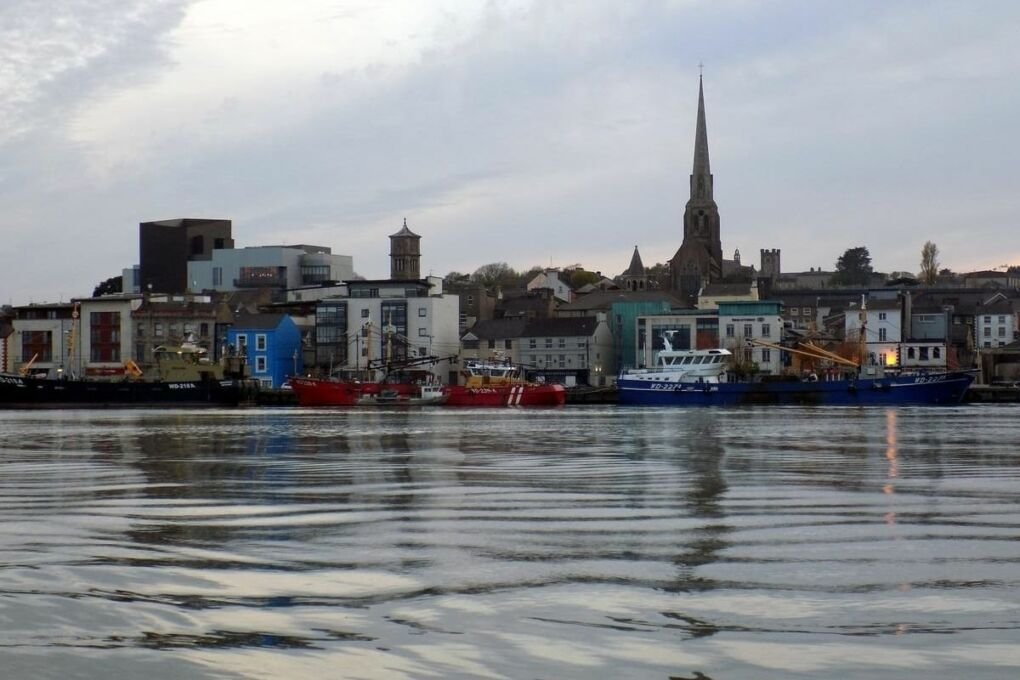 Cost of Living: $$
Wexford has been attracting travelers for a long time by its typically more sunny and warm days than other major cities in Ireland. But, it's not just the sunny days that make Wexford special, annual events, such as the Opera Festival, bring a great sense of cultural experiences to the city.
Tip: Make the most of the sunny days by visiting the various beaches of Wexford.
Who Would Like to Live There: Expats & Couples
Pros:
It offers a break from the rainy weather of other cities in Ireland.
Enjoyable local events and festivals.
It is centrally located to visit Dublin.
Cons:
Overcrowded Pubs dominate the nightlife.
It can get a bit congested.
High tax rates.
FAQs
1. Is It Safe in Ireland?
Ireland is relatively safe to live in. Policing and safety policies in the country are improving.
2. What Currency Do They Use in Ireland?
The main currency used in Ireland is the Euro.
3. What Language Do They Speak in Ireland?
The two main languages used and spoken in Ireland are Irish and English.