Located in Southeast Asia, the Kingdom of Thailand has become a hotspot for global tourism. It is characterized by many beautiful beaches, historical palaces, religious temples, mesmerising mountain regions, and unique experiences.
Taking the plunge and moving to Thailand can be overwhelming. What is potentially more difficult is deciding where to move to because Thailand has so many unique cities and tropical vacation spots
That's where we come in. In our breakdown of the ten best places to live in Thailand, you will find the perfect place to call home.
Best Places to Live in Thailand for:
Expats – Bangkok
English Speakers – Bangkok
Digital Nomads – Chiang Mai
Solo Travelers – Kanchanaburi
Couples – Phuket
Groups – Koh Tao
10 Best Places to Live in Thailand
1. Bangkok
The Best Place to Live for Expats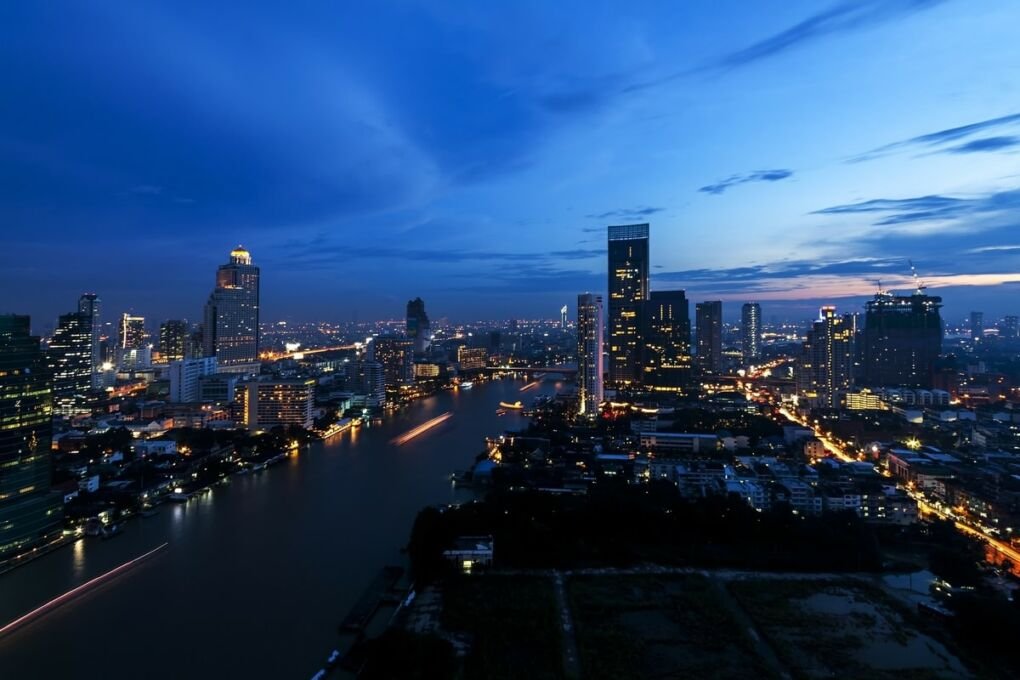 Cost of Living: $$
As the capital city of Thailand, Bangkok is home to a growing expat community, and it's not hard to see why. This city is a hub for everything from culture, commerce, education, and employment to entertainment. There is something for everyone in Bangkok, and with its many distinct suburbs to choose from, it is ideal for expats.
Tip: Do proper research about prospective housing before signing any contract or lease agreement. 
Who Would Like to Live There: Expats, English Speakers & Digital Nomads
Pros:
Numerous housing options
Affordable healthcare
Great food
Cons:
The weather can get hot and humid
Culture shock
Income inequality
2. Chiang Mai
The Best Place to Live for Digital Nomads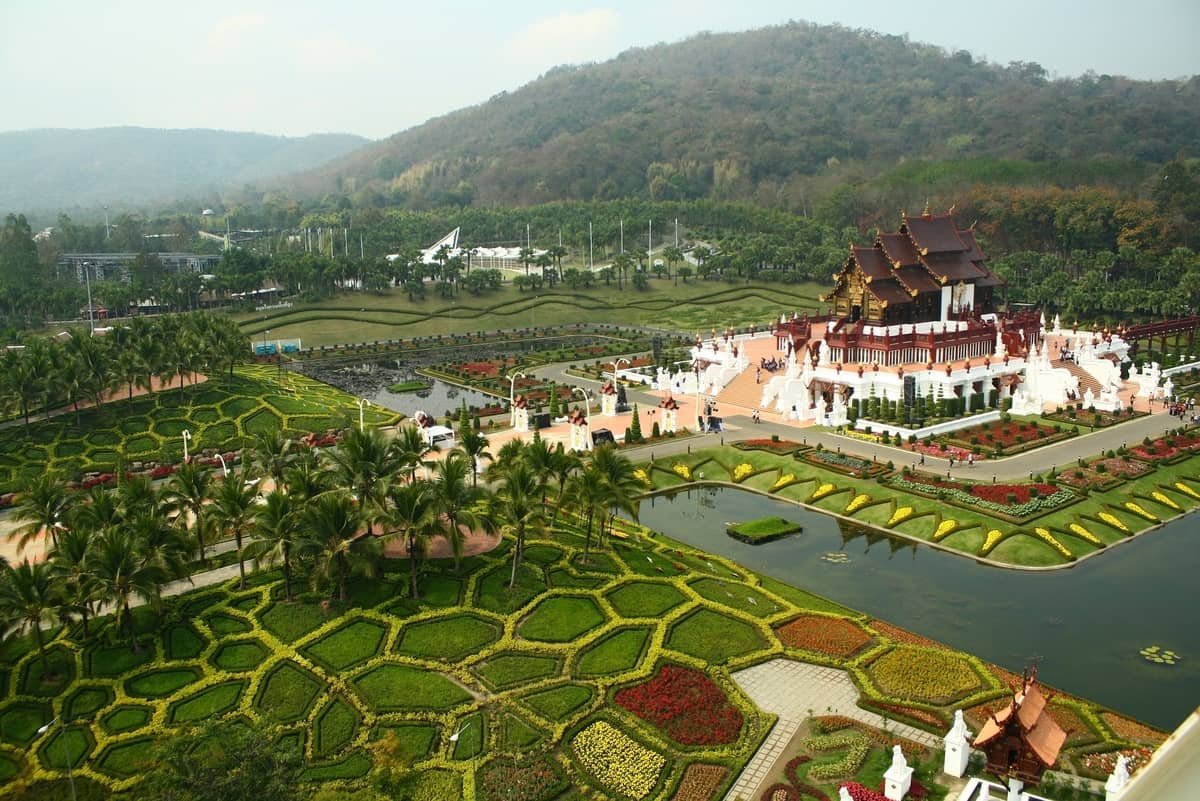 Cost of Living: $$
If you consider yourself a digital nomad, then Chiang Mai, located in the north of Thailand, is absolute to consider. With picturesque landscapes, cultural vibrance, and an incredible number of unique locations, this city is designed for long-term nomads. This is also a great place to go if you want to enjoy yoga in Thailand.
Tip: Nimmanhaemin is a great neighborhood to live in, with cheap condo apartments.
Who Would Like to Live There: Digital Nomads, Expats & Solo Travelers
Pros:
Affordable accommodation
Moderately cooler weather
Minimal language barriers
Cons:
It can be a bit too touristy
Public transportation is messy
Traffic issues
3. Hua Hin
The Best Place to Live for Modern Urbanites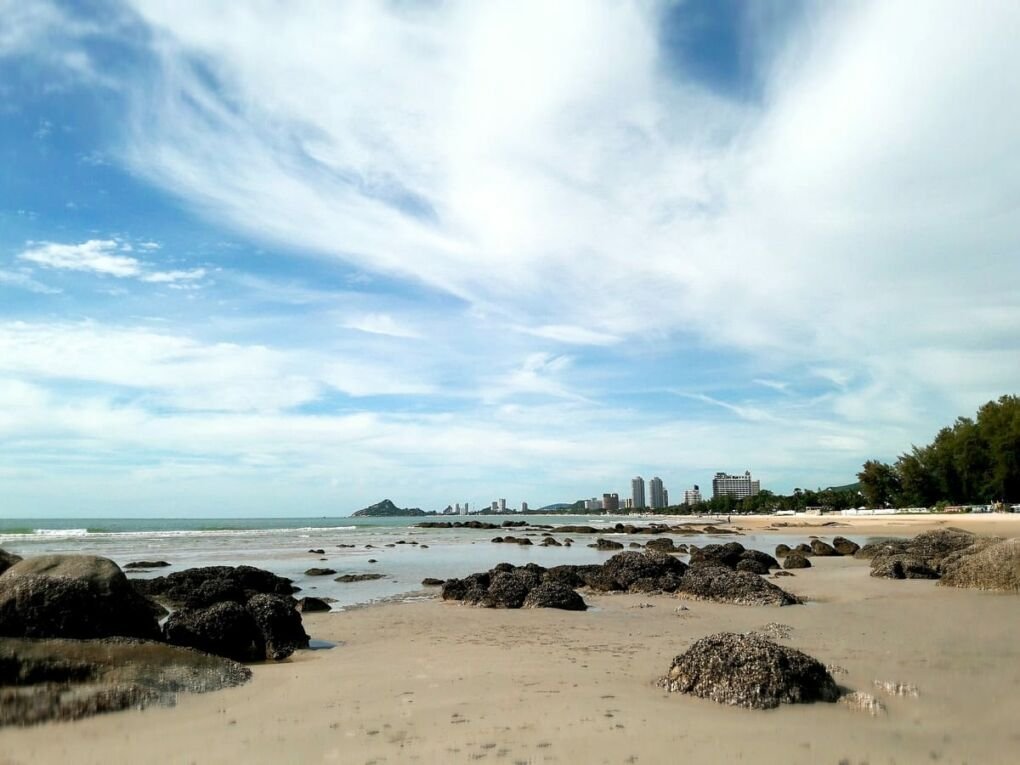 Cost of Living: $$
Hua Hin is the perfect city to choose if looking for a fashionable modern lifestyle mixed perfectly with white sandy beaches and old traditional Thai heritage. Hua Hin takes the top spot for any urban travelers looking for excellent modern amenities and laid-back beach days.
Tip: Hua Hin has exceptional educational institutions if you are looking to do some studying.
Who Would Like to Live There: Digital Nomads, Solo Travelers & Urbanites
Pros:
Very relaxed and laid back environment
Great beaches
Very westernised
Cons:
Potential language barriers
The weather is hot and humid
Air quality
4. Koh Samui
The Best Place to Live for Island Fanatics
Cost of Living: $$
As one of the most famous islands on the coastline of Thailand, Koh Samui is renowned for its welcoming charm and endless culinary experiences. It boasts incredible beauty, but the island has also become a comfortable home to many.
Tip: Keeping the constant tropical weather in mind, it is always good to wear sunscreen. 
Who Would Like to Live There: Expats, Solo & Group Travelers
Pros:
Not too overcrowded
Safety takes top priority
Fast internet connectivity
Cons:
Minor language barriers
Not much of a nightlife
Hot and humid
5. Kanchanaburi
Best Place to Live for Solo Travelers
Cost of Living: $
Rich in Thai history, Kanchanaburi has been host to many of the defining moments in the country's long military history. Beyond that, Kanchanaburi is the centerpoint of the most beautiful national parks, waterfalls, and mountains Thailand offers. As a solo traveler, this town offers the perfect escape from the busy streets of nearby Bangkok.
Tip: Immerse yourself in history and visit the various war museums and the iconic bridge on the River Kwai.
Who Would Like to Live There: Solo Travelers, Digital Nomads & Groups
Pros:
Relaxed lifestyle is a relief from city life
One of the most affordable places to live
Beautiful surroundings
Cons:
Lack of western amenities
It is quite a small city
The weather can get hot
6. Phuket
Best Place to Live for Couples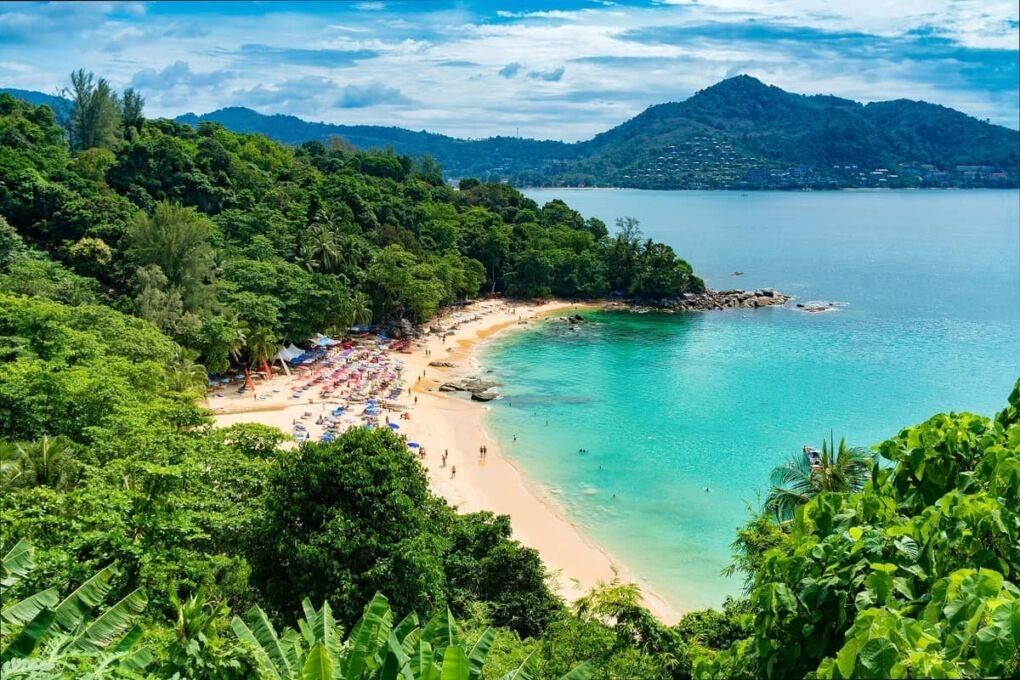 Cost of Living: $$
Phuket is home to some of the most romantic getaways to be found anywhere globally. With some of the most intimate coastline beaches, attractions, and experiences tailor-made for couples, Phuket is the perfect spot for you and your significant other.
Tip: Having a local Thai bank account will make your life much easier in Phuket. 
Who Would Like to Live There: Couples, Expats & English Speakers
Pros:
Incredibly safe
Tends not to be too overcrowded
Affordable housing
Cons:
Potential language barriers
Beware of potential scams
Public transportation can be limited
7. Krabi Town
Best Place to Live for Adventurers
Cost of Living: $$$
Filled to the brim with a blend of both old and new Thailand, Krabi Town in the southern Krabi province is perfect for those who thrive on new adventures. There is always more to do and see with islands such as Ao Nang, Koh Phi Phi, Koh Lanta, and more, just a boat trip away.
Tip: Many different night markets make budget shopping a dream.
Who Would Like to Live There: Expats, Digital Nomads & Urbanites
Pros:
Fast internet connectivity
Air quality in Krabi is good
Tourism hub
Cons:
Overcrowded during peak seasons
The weather is hot and humid
Traffic can get chaotic
8. Koh Tao
Best Place to Live for Group Travelers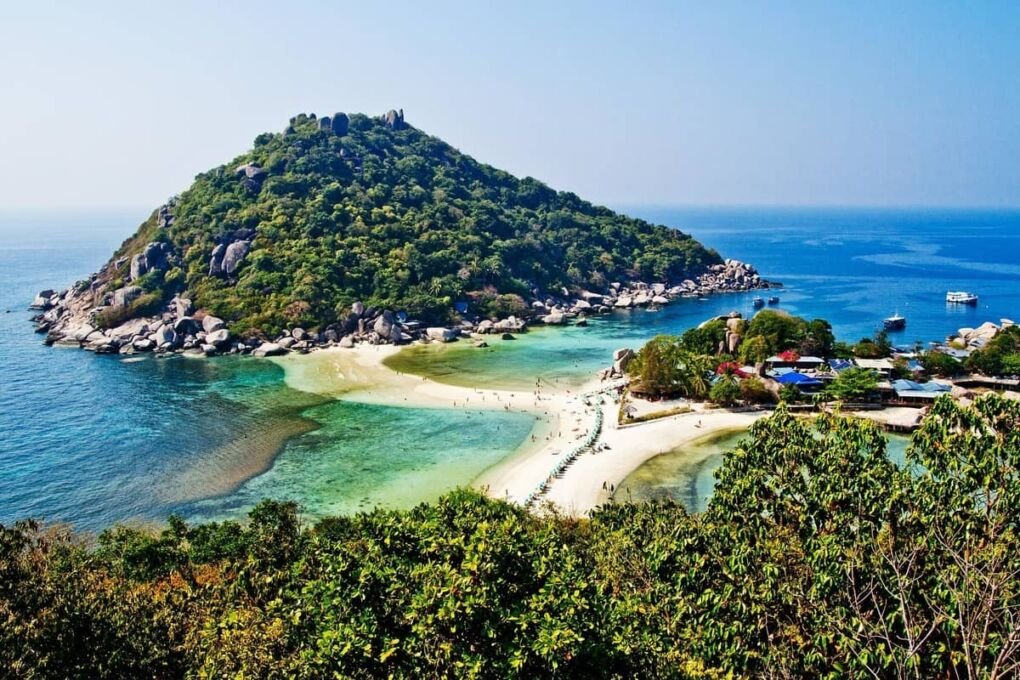 Cost of Living: $$
A paradise known to groups of backpackers for years, Koh Tao has a presence unlike any other. Although more remote and void of western luxuries, this island is rich in culture. Being one of the 'party' islands of Thailand, Koh Tao has become home to a large variety of social butterflies.
Tip: Owning your own scooter or motorbike will make navigating the island daily a breeze.
Who Would Like to Live There: Groups, Expats & Couples
Pros:
Koh Tao does not become too overcrowded
Affordable cost of living
Good infrastructure
Cons:
Low-quality healthcare
Potential language barriers
Koh Tao is not ideal for families with children
9. Chiang Rai
Best Place to Live for Bargain Travelers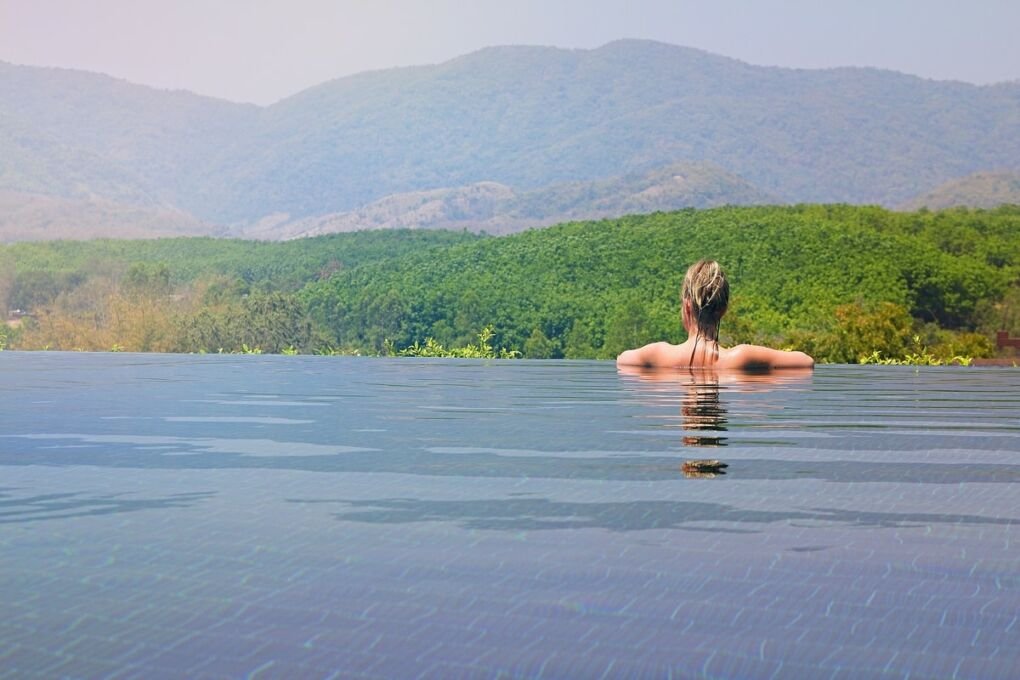 Cost of Living: $
Chiang Rai, the northernmost major city in Thailand, is known for its relaxed and easy pace of life. Above that, it is an incredibly cheap city to live in. With several lesser-known natural parks, temples, and getaways, the vibe of Chiang Rai has been attracting foreigners for decades.
Tip: Invest in an umbrella or poncho as the rainy season in Chiang Rai is notoriously wet.
Who Would Like to Live There: Digital Nomads, Solo Travelers & Expats
Pros:
Very affordable
Laidback and relaxed lifestyle
Very safe for foreigners
Cons:
Chiang Rai does not have much to do
Healthcare quality is low
Potential language barriers
10. Pattaya City
Best Place to Live for Young Travelers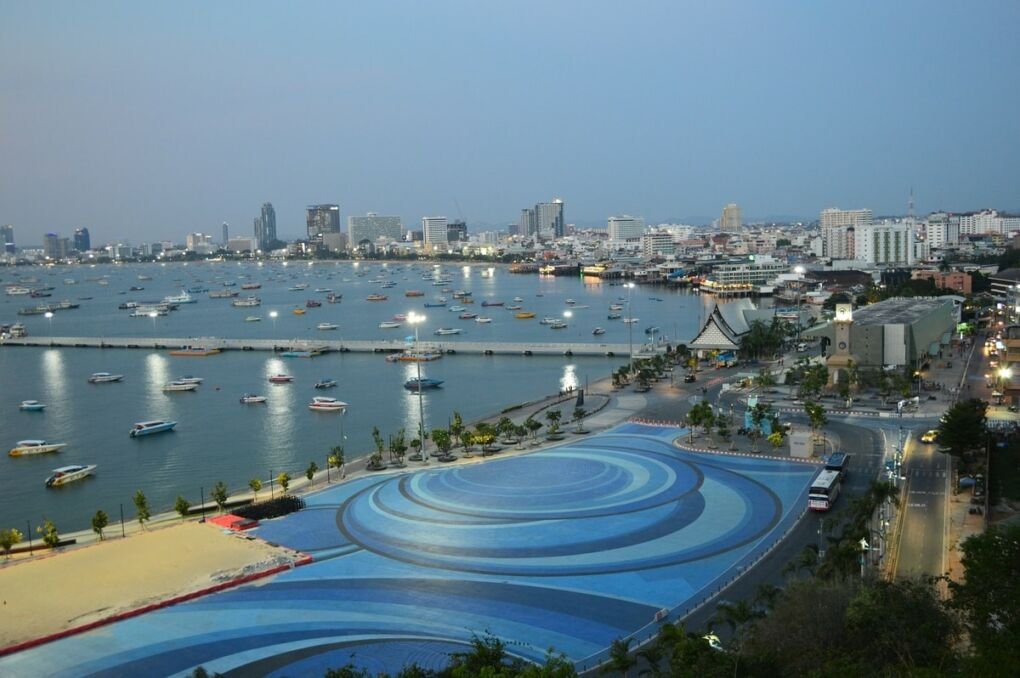 Cost of Living: $
Pattaya has become synonymous with its nightlife. Few coastline cities in South East Asia can compare. Pattaya is ideal for any young traveler looking to live life to the fullest, featuring everything travelers know Thailand for, alongside renowned Walking Street.
Tip: Learning to speak Thai will help you when trying to negotiate prices at any of the night markets in Pattaya.
Who Would Like to Live There: Solo Travelers, Expats & Adventurous Young Travelers
Pros:
Pattaya has a wide variety of affordable housing options
Great nightlife
Great employment opportunities
Cons:
It can be very overcrowded
Year-round hot and humid weather
High rate of prostitution
FAQs
1. Is It Safe in Thailand?
Thailand is considered to be relatively safe for tourists. Petty crime still occurs in some areas, but in general, the country is very safe.
2. What Currency Do They Use in Thailand?
The main currency used in Thailand is the Thai Baht.
3. What Language Do They Speak in Thailand?
Known locally as 'Thai language', the primary spoken language in Thailand is Native Thai.
4. How to Travel Around Thailand?
When traveling around Thailand, there are three main ways of doing so:
Commuter Train (With low fares, it is recommended for long-distance travel)
Bus Services (Although the fares can fluctuate, for short-distance travel using busses is recommended)
Air Travel (Mostly used for cross country trips, relatively reasonable ticket prices)
Tip: View our list of the best places to visit in Southeast Asia to add to your bucketlist.