Reykjavik is the small, totally walkable and equally beautiful capital of Iceland. It's a popular tourist destination for its exciting arts scene, luxurious spas and adventurous nightlife. You can read more about some of the unique things to do here. Not to mention the numerous museums chronicling the country's Viking history and it's the most popular starting and ending point for road trips around Iceland. At this point, you might be wondering what your cheapest options are for staying in this incredible country because we all know how expensive it can be! You'll be happy to know you don't have to have break the bank to vacation in Reykjavik. There are a number of cheap hostels in Reykjavik to accommodate you during your stay, and they Here are a few of my favourites…
Cheap Hostels in Reykjavik
KEX Hostel – My personal favourite
The KEX Hostel is housed in a former biscuit factory. This is appropriate as the word "kex" is Icelandic for "biscuit". This is a great choice for people who'd like to enjoy Iceland's nightlife as the hostel is located in close proximity to all the best bars and music venues. There are also a number of great features inside the hostel itself, such as a cool bar (popular with guests and locals) and a chilled lounge area. Along with this, KEX Hostel has a number of different kinds of rooms available including family rooms, female-only dormitories, and a handful of double rooms. Of all the cheap hostels in Reykjavik, Kex was definitely my favourite!
PRICE: From €39 a night for a 6 bed dorm.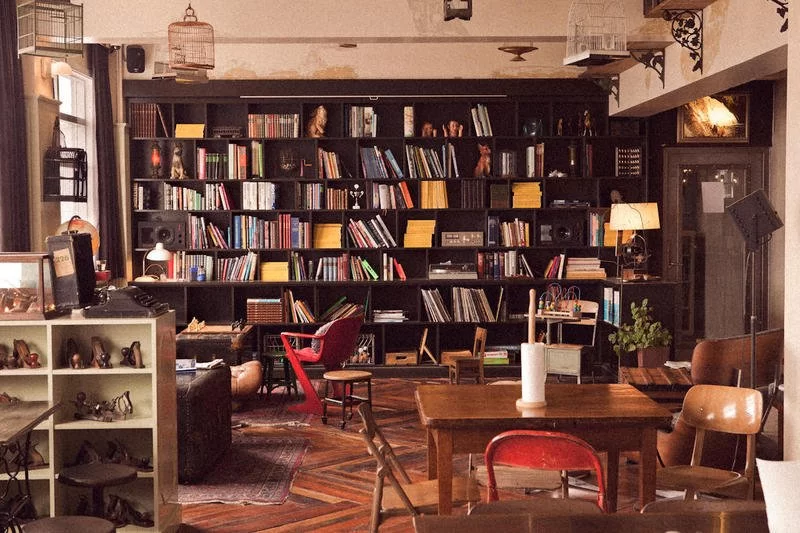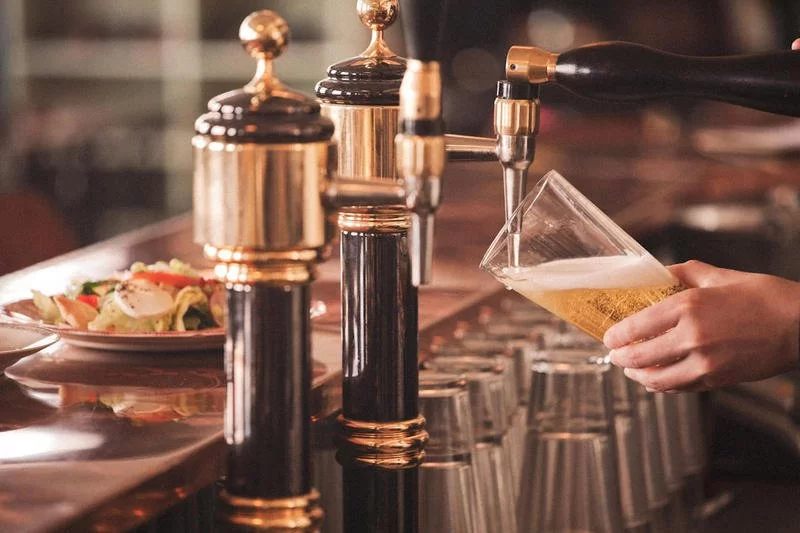 Hlemmur Square – Best for luxury
Hlemmur Square offers a unique experience in the sense that it combines both upscale hostel and luxury hotel accommodations. The hostel rooms feature dormitory style accommodation which are decorated in Reykjavik colours. This is great for people who really want to take in the culture of the city during their stay. There's also a cocktail bar on the ground floor for people to mingle and have fun. On top of all this, Hlemmur Square Hostel offers a very reasonable price and is affordable on virtually any budget. If you're looking for a taste of luxury, this is probably the best of all the cheap hostels in Reykjavik.
PRICE: From €28 per night for a 14 bed dorm.
READ NEXT: What To Pack for Iceland
Reykjavik Hostel Village – Great breakfast
This is a great option for those who are looking for convenience at a fair price. Reykjavik Hostel Village is only a short walk away from Laugavegur, Reykjavik's main shopping street. It's also just a few minutes away from the public swimming pool. Each room is equipped with all the creature comforts a person could want, including a mini fridge and free Wi-Fi. It also offers a buffet breakfast in the morning along with BBQs in the communal area. In this way, you can feel right at home while staying in a foreign land.
PRICE: Dorm beds from €35, private single rooms from €69.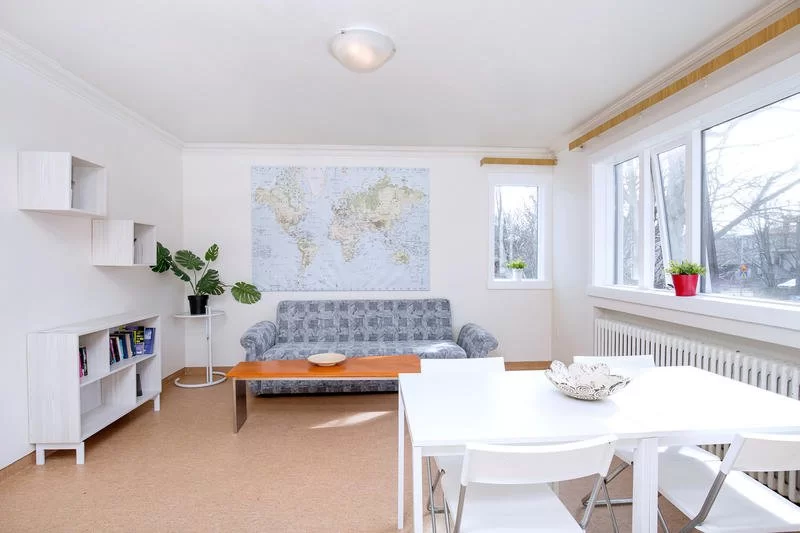 Reykjavik Downtown HI Hostel – Great for solo travellers
Reykjavik Downtown HI Hostel is located in a quiet, old harbour area and is a great option for those looking to go on a tour of the city. This is because the hostel offers a number of deals on tours, and it also arranges free car rental pickups. In addition to this, it's located near the Harpa Concert Hall and the Hallgrimskirkja Church. Movie nights and music shows are also held in the lobby on a regular basis, making it a great place to hang out and get to know other people. Best of all hostels in Reykjavik for solo travellers.
101 Hostel – Close to the airport / Blue lagoon
101 Hostel is a charming little hostel that happens to be in close proximity to many of the city's major attractions. In particular, it's only a mile away from Reykjavik Airport which means it's also super close to the Blue Lagoon! This also means you can get settled down almost as soon as you step off the plane. It is also only a few minutes' walk away from the gorgeous Hallgrimskirkja Church, one of Reyjavik's most famous landmarks. The Sundhöllen Swimming Pool is also a mere five minutes away. In addition, there are balconies in certain rooms and a shared kitchen area.
PRICE: Dorm beds from €37 per night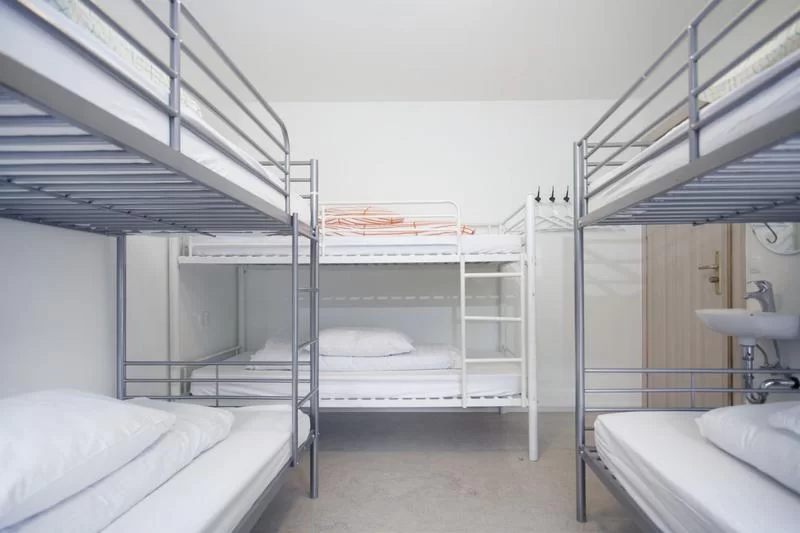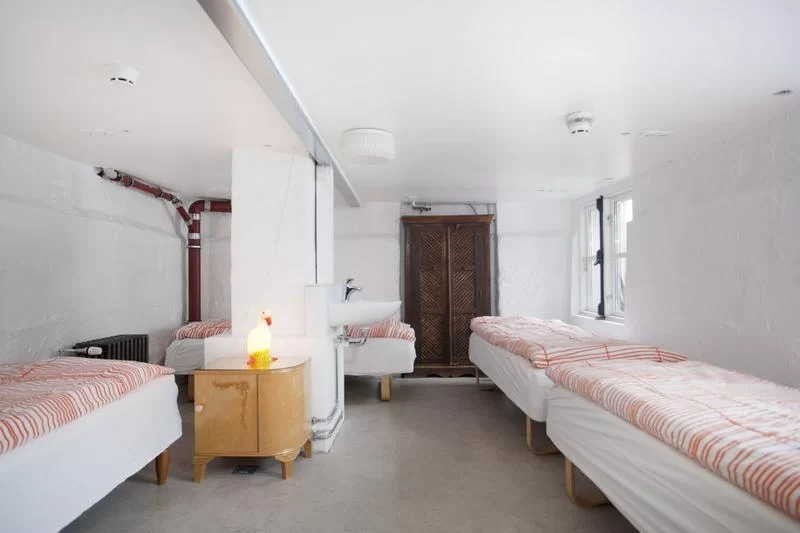 Hostel B47 – A historic hostel
This hostel is located in the historical Heilsuverndarstodin house. It's a great choice for those who are eager to enjoy Reykjavik's nightlife. Hostel B47 is located in the capital's downtown area near many of its bars and pubs. It's also features a communal area with a television, making it a good place for those who like to mingle and meet new people. Hostel B47 is also very convenient due to the fact that you can access it at any time during the day. You'll be sent a pin code you can use to enter, and you don't have to wait to be checked in.
PRICE: Dorm beds from €39 per night.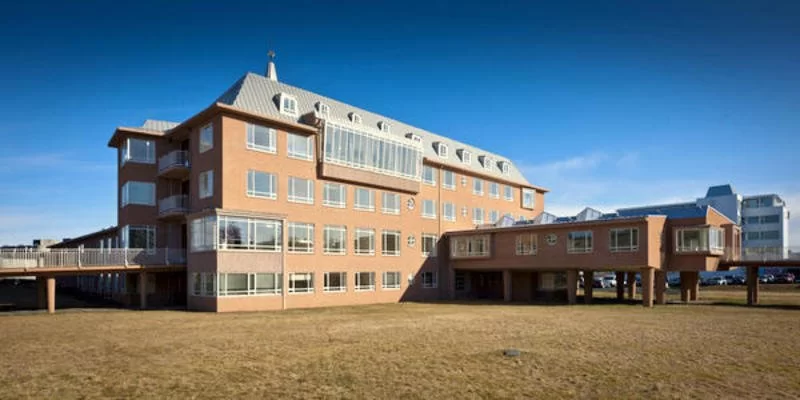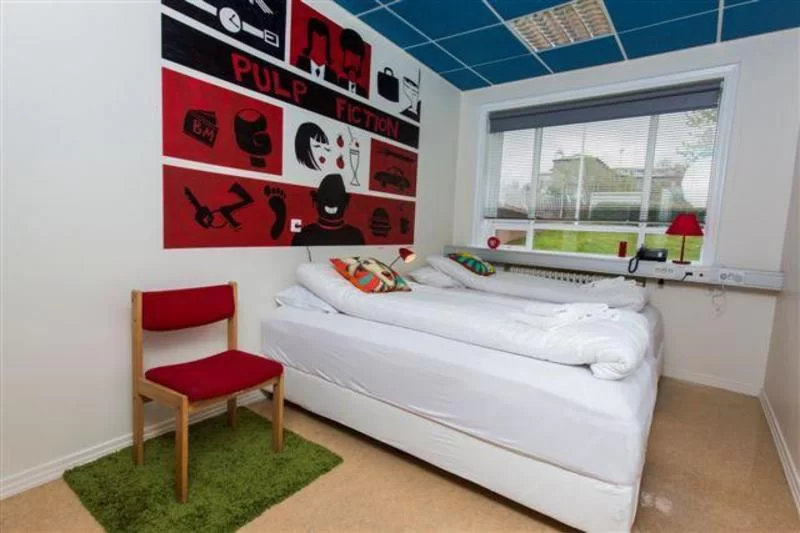 Igdlo Guesthouse – Very central
This lovely hostel is located in the middle of Reykjavik's downtown area. It's only a short walk away from the main bus terminal, which can then take you anywhere you want to go in the city. This includes the Keflavik Airport. You also have a number of options to choose from, with rooms that feature one to four beds. On top of all this, the Igdlo Guesthouse is a family owned business that's run by experienced travellers. As such, they're prepared to help you with any questions or concerns you might have about staying in a new country.
Oddsson – A quirky SUPER cheap hostel
Oddsson is a quirky hostel that truly embodies Iceland's more creative spirit. It offers many different types of rooms of varying colors and styles. It also has a cafe which serves coffee and beer and a yoga room that offers free yoga lessons throughout the week. Other activities include karaoke and Northern Lights bike tours. The hostel itself is located in the famous JL House. This provides you with an incredible view of the Faxa Bay.
PRICE: Dorm beds from just €27 per night
Laekur Hostel – Close to museums
This is another great choice for those who truly want to experience the Icelandic culture during their stay. Laekur, which means "small stream" in Icelandic, refers to the geothermal stream that runs under the street. Each room is done in the beautifully simplistic Nordic style. Laekur Hostel is also located many of Reykjavik's major attractions. Some of these include the Laugardalsvollur Stadium, the Icelandic Phallological Museum, and the National Museum of Iceland and Solfario. Every room also comes equipped with free Wi-Fi, lockers to keep your luggage safe, and a USB charger beside each bed.
As you can tell, there are a number of affordable options for staying in the wonderful city of Reykjavik. Any of these hostels can provide you with a vacation that's both cheap and enjoyable. If you've ever thought about taking a trip to Iceland's capital, now is the perfect time to do it.