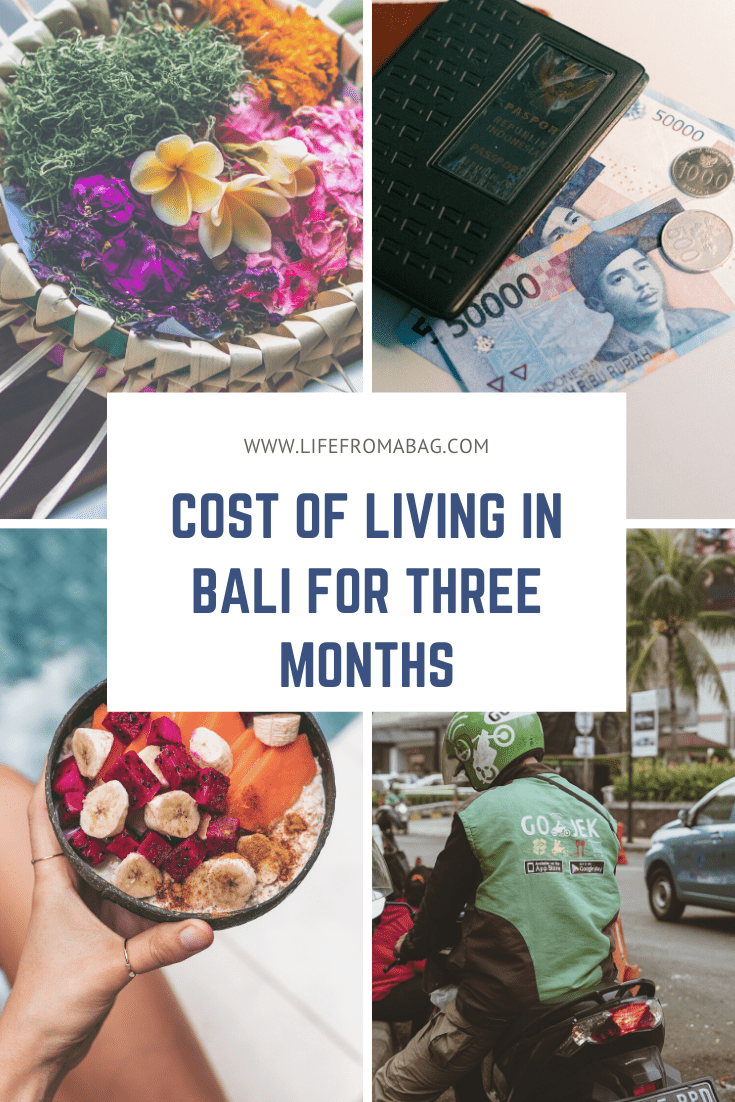 I've been living in Bali for six months and one of the most common questions I get is what is the true cost of living in Bali? Why is Bali so cheap? and how can I live in Bali long term? And Why is Bali so popular?
Over the years I've shared many breakdowns before like the cost of living in South Africa and the cost of visiting Cappadocia in Turkey.
I've lived in Pretoria, Istanbul, New York, Los Angeles, Dublin, and Bali concluded that every city is as expensive as you want it to be. Bali is also very different from anywhere I have ever lived.
So… What's my cost of living in Bali for 3 months
This can be a complicated question to answer because Bali isn't just one city — it's more like five cities, with a host of diverse neighborhoods. Get to know what each has to offer with our guide to the Bali neighborhoods and areas. Living in the heart of a more expensive part of Seminyak will mean much higher rent than choosing a less accessible or outskirts of an area of Sanur or Jimbaran.
I decided to write a breakdown of my expenses for the cost of living in Bali for 3 months instead of six because I stayed in Canggu for 3 months then traveled around Indonesia and other regions for 3 months so the costs of traveling won't be as consistent as when I lived and stayed in one place for 3 months.
Here's a quick expense breakdown of my cost for living in Bali for 3 months:
Rent – the cost of living in Bali for 3 months
Firstly, read my tips for choosing the perfect homestay in Bali and the best villas to stay in Canggu. I lived in a homestay (a two-story building with 6 studio apartments with a private shower and toilet), a shared kitchen, and a pool. I paid 4 million Indonesian Rupiah (USD 293 – depends on the exchange rate for the day you pay rent but it was never more than $293 ) per month. The apartment had wifi, daily housekeeping and the price also included the electricity.
Pros of living in a homestay:
If your neighbors are friendly, you can easily make friends.
It's like a home away from home and the landlord is always willing to help.
Cons of living in a homestay:
Shared kitchen and fridge. I never cooked or used the fridge during my time there. If I needed something, I would buy it and use it up. In the long term, this adds up.
My total on rent for living in Bali for 3 months: USD $879
Transportation – my cost of living in Bali for 3 months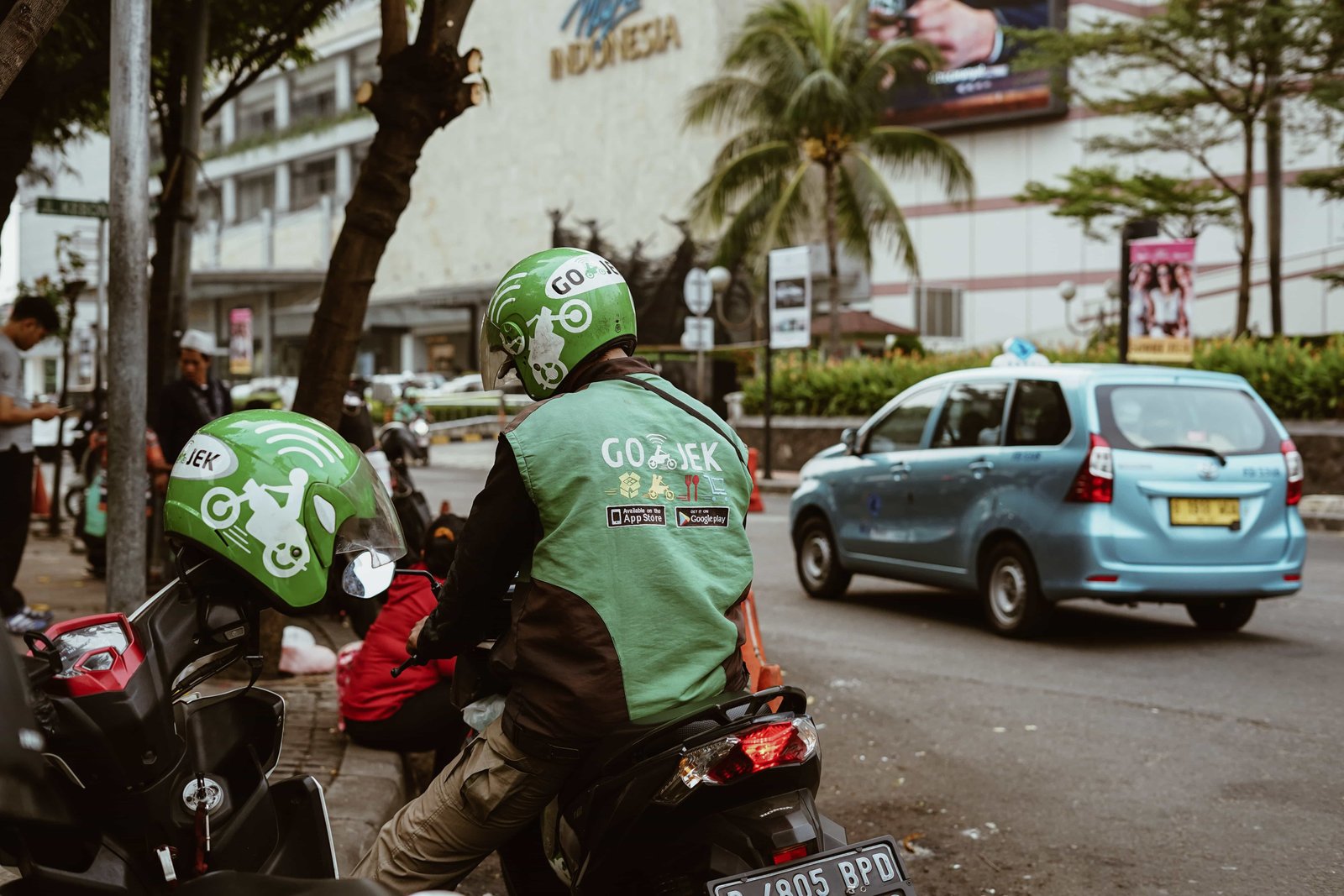 How your transportation costs shift will depend greatly on whether you choose to have a motorbike or car in Bali. I don't recommend renting a car in Bali, traffic is horrible and the roads are too narrow, you will be able to get around quicker on a motorbike. The cost of having a motorbike includes petrol, a helmet (which most people buy because rental companies either give you an old one or one that's damaged), daily parking costs – depending on where you go. Keep in mind if the police stop you and you don't have a license, you will need to pay a fine in cash.
In my case, I chose to stay in Batu Bolong street, one of the main roads in Canggu, and cafes, restaurants, shops, and the beach were all within walking distance and I also spent most of my time working from home. I opted to not get a scooter because:
I can't drive a motorbike.

I don't have a motorbike license.

My travel insurance wouldn't cover me if I had an accident while driving without a motorbike license.
My costs for transport for November 2019: IDR 607,000 (USD 45), December: IDR 892,000 (USD 66) and January 2020: 423,000 (USD 32).
My transport total cost of living in Bali for 3 months: USD $143
Groceries – the cost of living in Bali for 3 months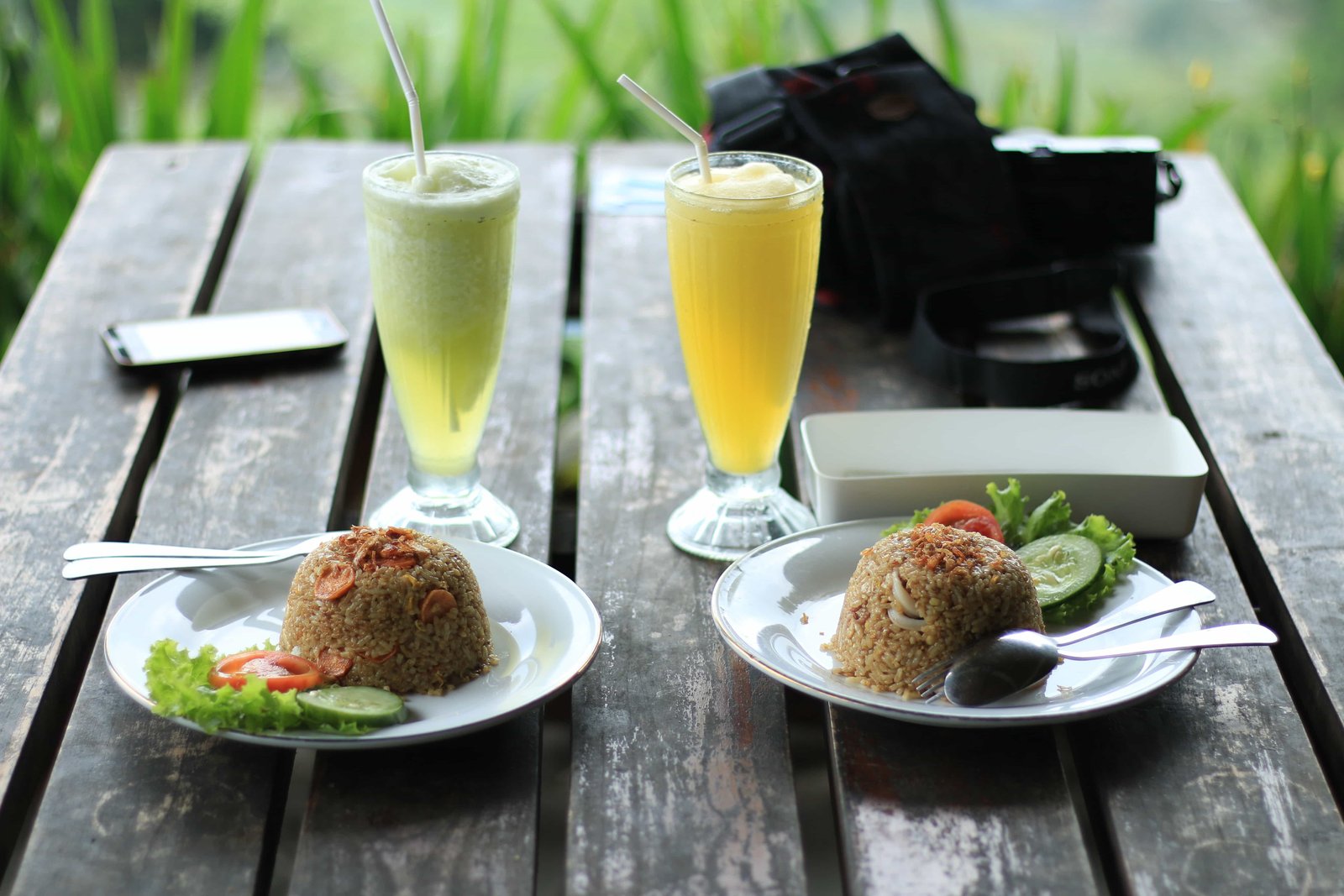 I didn't really buy groceries so this wasn't an expense for me. I ate out every day for six months and to be honest, I don't recommend doing this because you can save money if you just prepare your own meals.
I would buy a breakfast bar every morning or go out for breakfast and I'd spend an average of IDR 70 000 – 100 000 (USD 7.50) per meal.
Lunch depends on my mood, in most cases I would be working from home or a cafe and I would order from GoFood (food delivery).
Dinner was always Indonesian food, I would always have vegetarian nasi goreng (fried rice) – IDR 18 000 – 30 000 (USD 1.30 – 2.20 ) depending on the restaurant or I would have Nasi campur (Indonesian buffet), where you choose a base of rice or noodles then add veggies or meat and they charge based on the number of sides and meats. I don't eat meat, on average I spend IDR 20 000 (USD 1.50 ) per meal.
One of the most common questions I get is what is the water bottle price in Bali? A 1500ml bottle of water costs between IDR 10,000 – IDR 12,000 (USD 0.90) depending on where you choose to buy your water.
As you probably know tap water in Bali is not good enough to drink, avoid it at all costs or you will end up with a Bali Belly (diarrhea). I recommend buying a reusable water bottle and refilling from the many free filtered water stations or just purchase a bottle every time you are thirsty, this is not good for the environment in the long term.
One of the best ways to save money in Bali is to definitely prepare your own meals but of course, you need a place with a kitchen. When you have your own private fridge or kitchen you'll want to be vigilant about meal planning, comparing prices, and avoiding last-minute purchases at your corner convenience store.
My daily food budget was USD 20. Disclaimer: Alcohol in Bali is VERY EXPENSIVE, the price of one cocktail can be the equivalent of 3 meals at a Balinese Warung (local restaurant). For my food costs it includes alcohol and I didn't drink in January and you can tell based on how much I spend on food and drinks:
My actual spending for 3 months: November 2019: IDR 5,280,950 (USD 388) December: 4,105,370 (USD 302) and, January 2020: IDR 1,646,000 (USD 121)
My food and drinks total cost of living in Bali for 3 months: USD $811
Average prices of things in Bali
| Item | Avg Price in Bali | USD Conversion |
| --- | --- | --- |
| Whole Milk (1kg) | IDR 50,000 | USD 4 |
| Cigarettes 20 Pack | IDR 30,000 | USD 2.20 |
| Still Water (1500ml) | IDR 10,000 | USD 0.80 |
| 6 X eggs | IDR 8,000 | USD 0.60 |
| Coffee (cup) | IDR 30,000 | USD 2.20 |
| Loaf of Fresh Brown Bread | IDR 15,000 | USD 1.10 |
| 1 hour massage | IDR 90,000 | USD 7 |
| 1L of Petrol | IDR 8,000 | USD 0.60 |
| 10 gigs of data bundles | IDR 90,000 | USD 7 |
Utilities – My cost of living in Bali for 3 months
As far as your basic utilities go, you can expect the costs of living in Bali to stay pretty consistent — the usual apartment utilities (electricity, water, garbage) included in my monthly rental fee were all in. Your Internet costs in Bali depend on which mobile operator you choose to get a plan with, I spend IDR 100 000 (USD 7.50 ) for 10G of data and unlimited calls. Learn more about the best sim card in Bali Here.
My utilities total cost of living in Bali for 3 months: USD $22.50
Travel Insurance – the cost of living in Bali for 3 months
Travel Insurance for Indonesia is not mandatory but highly recommended. Life is unpredictable and you will never know what will happen and when you will need urgent medical care.
Travel insurance costs differ dramatically depending on your age, where you live, and on personal characteristics such as whether you smoke and if you will be doing dangerous activities while traveling.
Why you need travel insurance
There are seven major areas covered in insurance policies:
Cancellation insurance – this type of coverage protects you in case you need to cancel your trip entirely or partially because of unforeseen events, such as issues related to the weather, family emergency, medical issues, or legal duties.
Medical insurance – the most common issues that these policies or the comprehensive policies that include this type of insurance include are hospital care, emergency assistance, emergency dental treatments, and ambulance costs, but if you suffer from some other condition pre-existent to your travel, it is a good idea to inform your insurance company and alternatively buy insurance to cover that issue too.
Personal liability insurance – If you are involved in an accident or accidentally cause damage and are held accountable for it, insurance can cover your liability and legal expenses.
Flight insurance – these policies provide coverage in case your flight gets delayed or canceled.
Baggage insurance – this will provide you reimbursement in case your baggage arrives late or is lost.
Evacuation insurance – if you travel to a remote place where no medical care is available, this type of policy will give you coverage for the costs of transporting you to the nearest care facility in case you need medical care.
Valuable Items Insurance – If you are taking your laptop, camera, and other valuables with you, some travel insurance plans allow you to specify these items to cover their higher value.
Things to know before buying travel insurance for Indonesia
The price of your insurance depends on your home country, age, and destinations you are visiting.

Most policies don't cover:
Sport and adventure activities with a high risk

Travel to high-risk countries

Pre-existing medical conditions
Most policies have an excess fee.

If you were drunk or on drugs at the time of your accident or injury you will not be covered.

As soon as you land in your home country, the insurance doesn't cover you anymore.
Why you should travel with World Nomads
World Nomads has two plans to choose from: The Standard Plan and The Explorer Plan. Depending on your country of residence, age, and travel destination(s), the prices will vary accordingly. Depending on these factors, you could expect to pay from $180 to $500 a month.
My travel insurance total cost of living in Bali for 3 months: USD $488.00
Find Affordable Neighborhoods in Bali
The number one way to reduce your overall budget? Find ways to lower your housing cost. For most, this is far and away from the most expensive part of living in Bali — the rent depends on the number of bedrooms, type of place you want (private room in a shared house, an entire house, studio with a kitchen, studio without a kitchen) and the neighborhood — particularly a few neighborhoods in Seminyak, Kuta, and Canggu — are simply prohibitively expensive, and there's not much getting around it. These areas are popular tourist areas and landlords will dramatically increase or decrease your rent and utility burden.
If you're setting out to find an affordable neighborhood in Bali, here are a few things to know…
These are average prices for renting a room in a homestay. Hostels tend to be cheaper.
Seminyak ($300 +)
Canggu ($250+)
Ubud ($300 +)
Denpasar ($250)
Badung ($200+)
As you can see, right off the bat you can save a boatload on rent by choosing to live in outer towns like Denpasar or Badung. If you're willing to sacrifice a bit of commute time in favor of saving money (and potentially having more space!), looking outside Canggu and even Ubud may be a great choice for you.
Not sure where to start your search? Here are a few more affordable neighborhoods in Bali to check out.
Amed

Badung

Munduk

Denpasar

Sanur
Plan on living in Bali? More ways to save money in Bali
Here are several quick tips for reducing your overall budget in Bali.
Do the math on transportation costs. Before you spend money on monthly rental for a scooter, actually sit down and calculate how often you're planning on leaving your place, where you will be traveling to, and how many times a day. If you work from home a few days a week, it may be worth it to continue paying ride-by-ride on taxi apps like GoJek or Grab.

Shop at local markets for cheaper produce. Grocery shopping in Bali is not one-size-fits-all. Start exploring local markets and street vendors for produce instead of heading to a superstore for any and every purchase. An extra stop could save you big! I highly advise you to not shop where all the foreigners go, places like Pepito, Mini Mart are expensive compared to IndoMart, Coco, and Bintang Supermarket. The morning and evening markets are even cheaper than the shops.

Join the sharing economy. In a city as dense as Bali, people are coming and going and purging possessions all the time. Join your local groups on Facebook, where people around you often post items they're selling or looking to buy. There are monthly meetups to make new friends and clothing exchange events.
Living on a budget in Bali can be challenging. But that's all it is: a challenge that you can tackle with a few simple tactics and strategies. Find a neighborhood you can afford, commit to a few money-saving behaviors, and create your own version of what "living large" looks like in Bali, as in having a larger savings account.
Looking for more tips on moving to Bali? Check out our guide for important things to know before visiting Bali for the first time including laws and traditional customs.
---
Planning a trip to Bali? Read this first
20 fun things to do in Bali
---
Disclaimer: This article contains affiliate links. This means that if you make a booking after clicking on a link, I may receive a small commission at no extra cost to you!